This post aims to give you some ideas of some things to do in Edinburgh with kids, if you ever have the chance to visit Scotland.
I have very recently had a fantastic three full days in Edinburgh with my 12-year-old daughter. We flew into Edinburgh from Ireland on a Wednesday evening and flew back again on Sunday morning, giving us three full days in the city.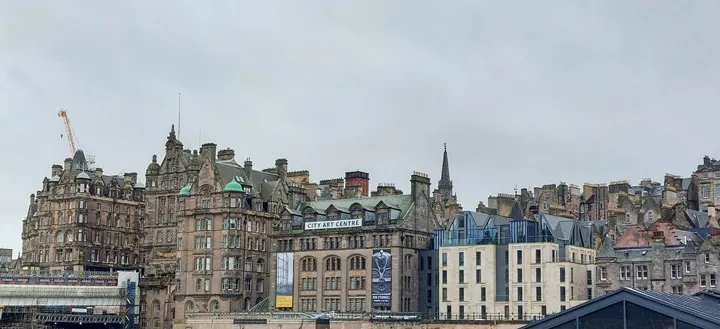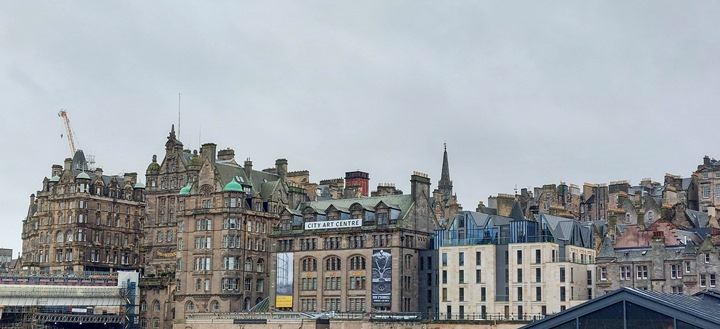 I have been to Edinburgh many times over the years for several reasons: to visit the Edinburgh Festival Fringe, which takes place for three weeks every August; to watch Scotland play rugby at Murrayfield; to visit my sister who lives there; to golf nearby; and to go fishing for salmon on the rivers North Esk and South Esk up the East coast.
But now it was our daughter's turn to visit Scotland, as she had not been there since she was a tiny little speck in her Mum's tummy when we discovered she was pregnant in Scotland. So really these are ideas for a teenager with a creative mind, rather than little kids.
It had been a while since we had a city break, and it was nice to get away together.
Download this map to your phone to have a reference when you are traveling around the city:
The City of Edinburgh
Edinburgh is the capital city of Scotland and has been since the 15th century. It is the seat of the Scottish Government and the Palace of Holyroodhouse is the official residence of the Royal Family in Scotland.
Edinburgh is recognizable by its distinctive architecture with high-ceilinged houses and multi-story flats built with sandstone blocks throughout the city.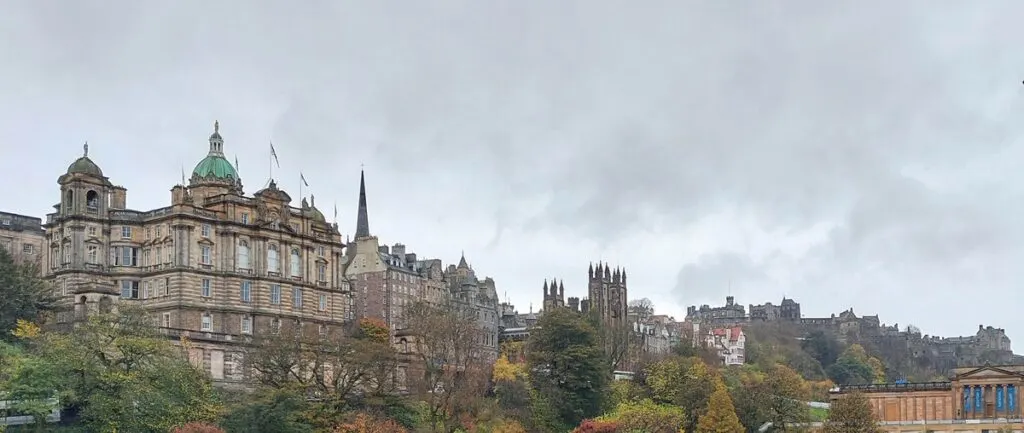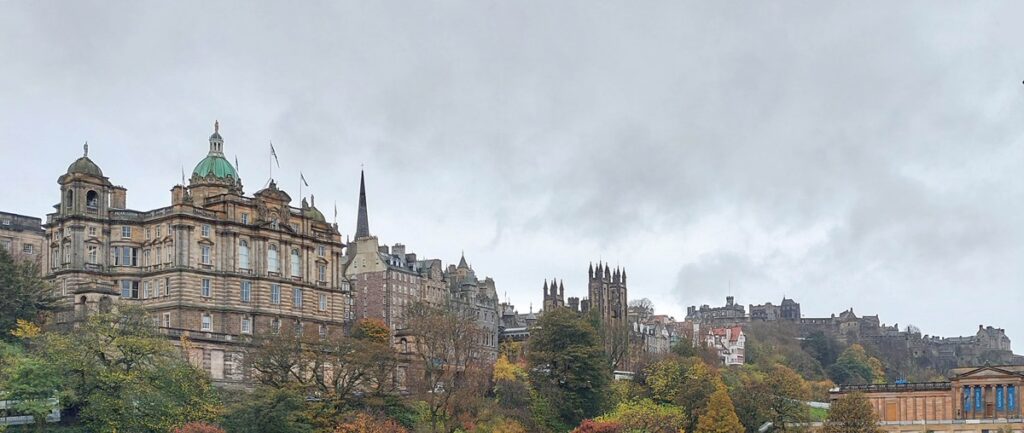 At the center of the city is Edinburgh castle which was built upon an extinct volcano. Edinburgh's Old and New Town are listed together as a Unesco World Heritage Site.
There are many things to see and do in Edinburgh. We managed most of those mentioned below in the three days we were there (except climb the hills – that would have finished me off!).
These are just a few ideas. Edinburgh is such a great city and there is so much to do.
Busses and Trams in Edinburgh
Before you start exploring you should first work out how the busses and trams work in Edinburgh. The links will bring you to the online pages of Lothian Busses and Edinburgh Trams.
But you can find relevant apps on the Play Store for Transport for Edinburgh for the routes, and Lothian Buses M-tickets for tickets where you can buy your tickets.
When we were there many of the city roads were in turmoil, caused by the construction of the new tram lines through the city. This meant that there were quite a few temporary bus stops in operation.
But the apps we used to buy tickets and work out the routes worked fairly easily and we bought a family ticket for less than £10, as this seemed to be the only ticket that allowed more than one passenger per device, and covered us for the busses and the trams.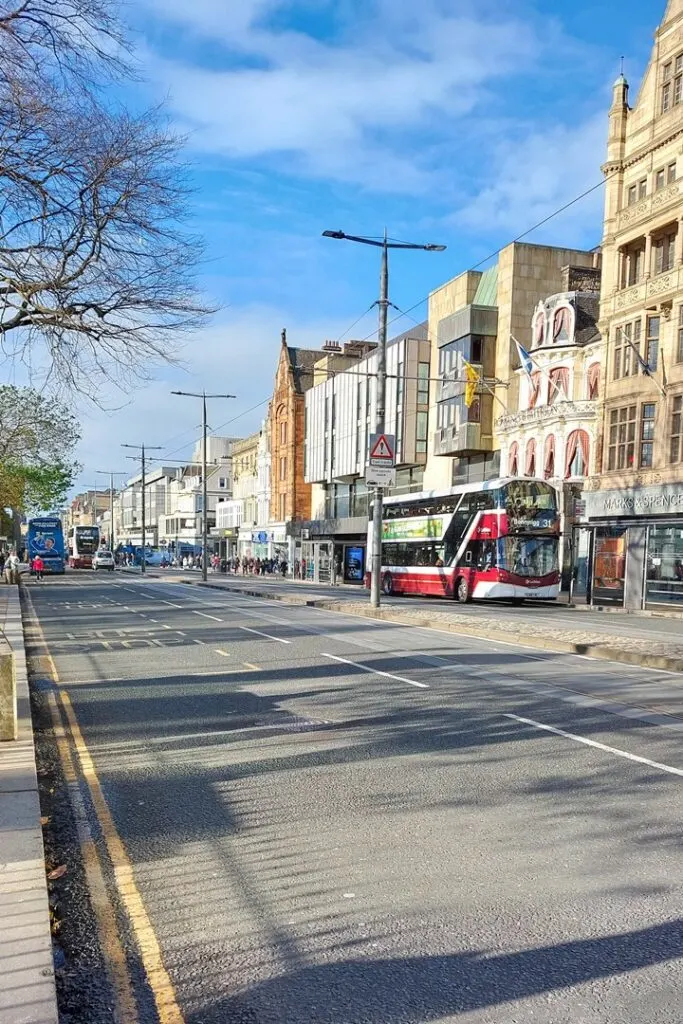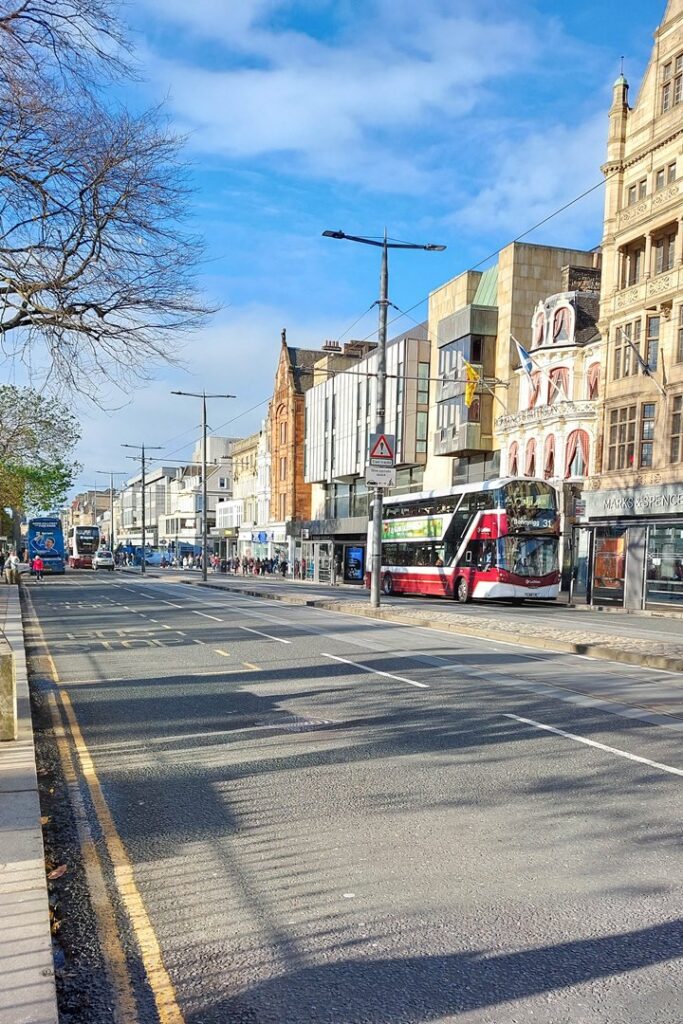 However, you may find there is a better ticket that suits your group.
We found the busses fairly plentiful and reliable and did not have to wait very long for any. If you need to go from Edinburgh airport to Edinburgh City Centre, you can either take the tram or hop on a 100 bus. Super easy and it only takes about half an hour.
It is the same if you go from Edinburgh to Edinburgh Airport. We just hopped on the number 100, Airlink bus, next to St. Andrew's Square.
Now let's talk about what to see in Edinburgh. Below I give you some ideas, most of which we managed to fit in during our stay.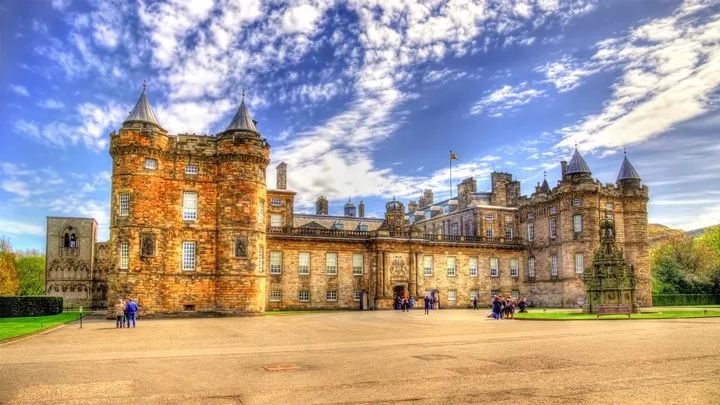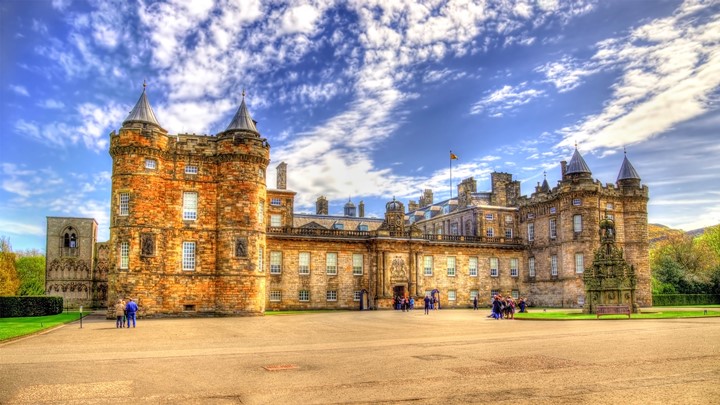 This is the official residence of the British Monarch in Scotland. The Queen's Gallery is situated at the Western entrance and exhibits works of art from the Royal Art collection.
We did not visit here but if you have time it is a good place to start before you head up the Royal Mile towards the castle.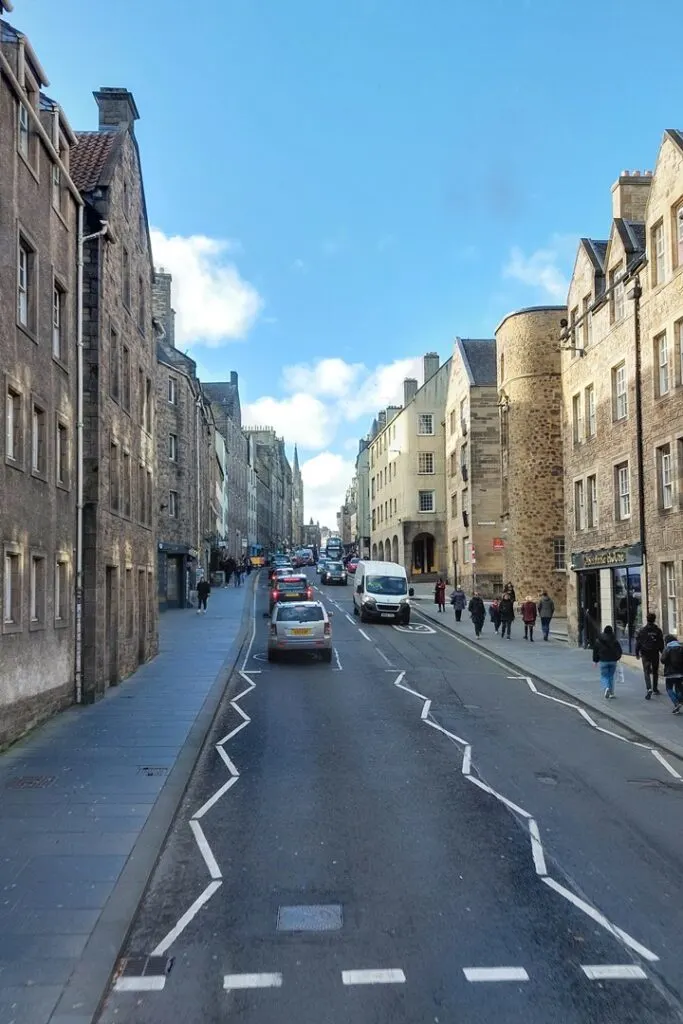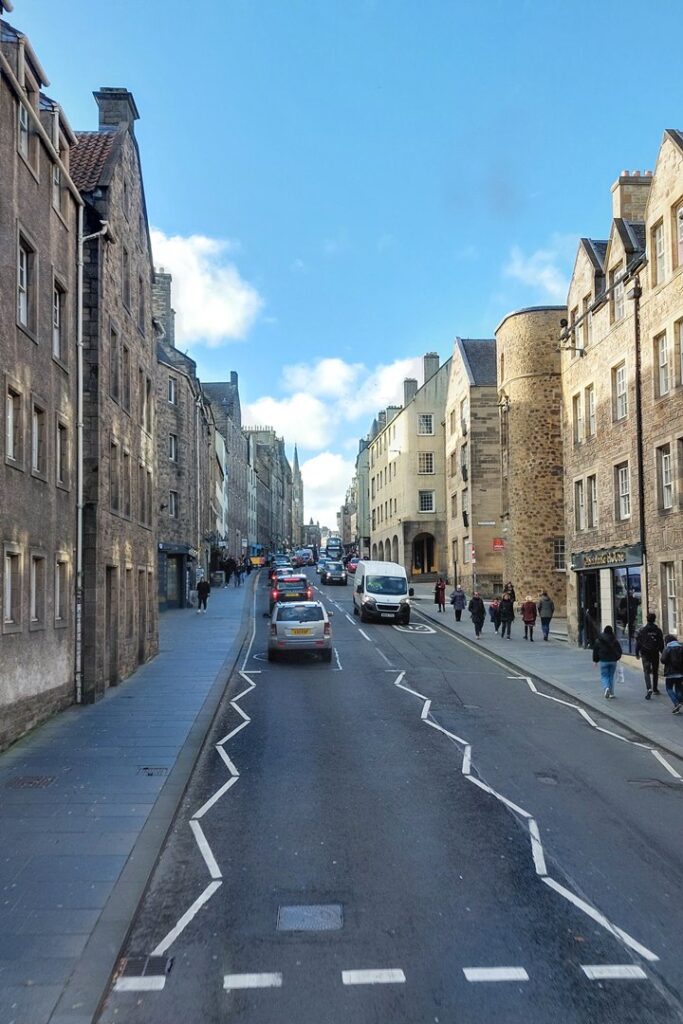 Depending on your mobility you could walk the Royal Mile from Holyroodhouse Palace to Edinburgh Castle, which funnily enough, is about a mile long 😊. The Royal Mile is the main street running through Edinburgh's Old Town. Alternatively, some of the busses will take you part of the way.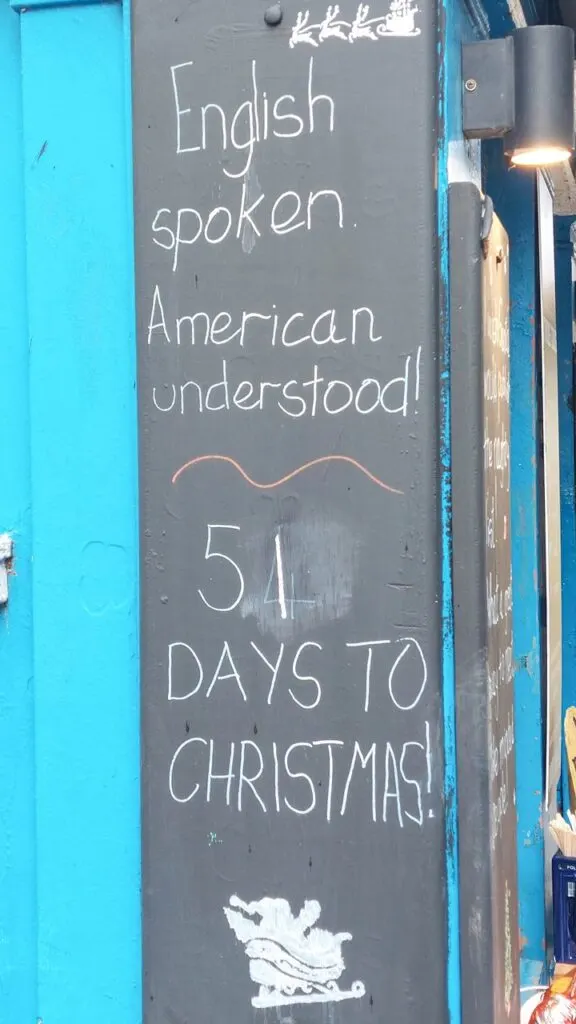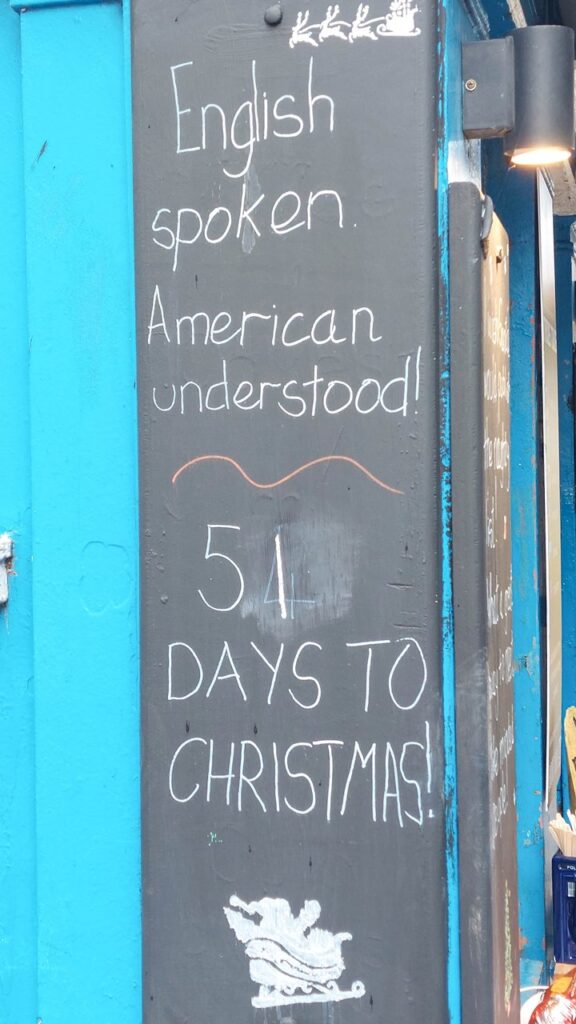 The Royal Mile is made up of different streets like Castlehill, Lawnmarket, High Street and Cannongate. It is one of the busiest streets in Edinburgh and has lots to see – restaurants, pubs and shops. The Chocolatarium and Edinburgh Free Walking Tours are situated close to this road.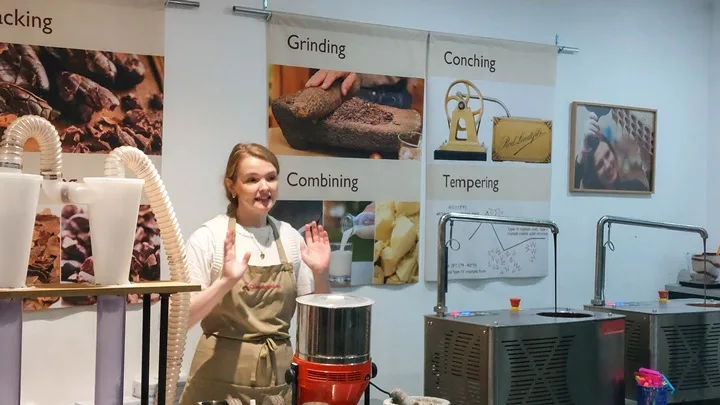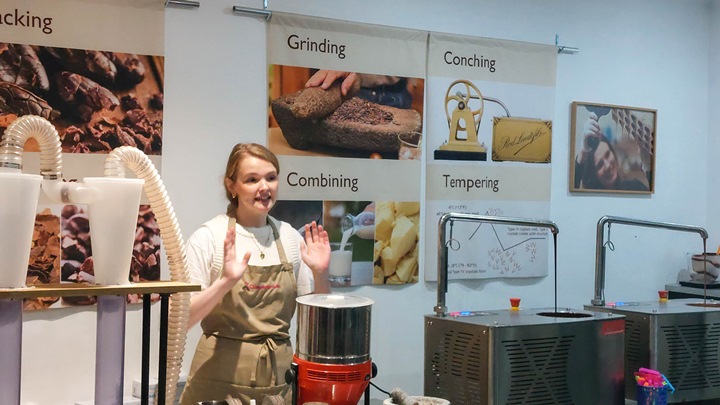 Now, this little gem is a great place to visit for any chocolate lover. You receive a presentation to learn about chocolate, where it comes from and how it is made.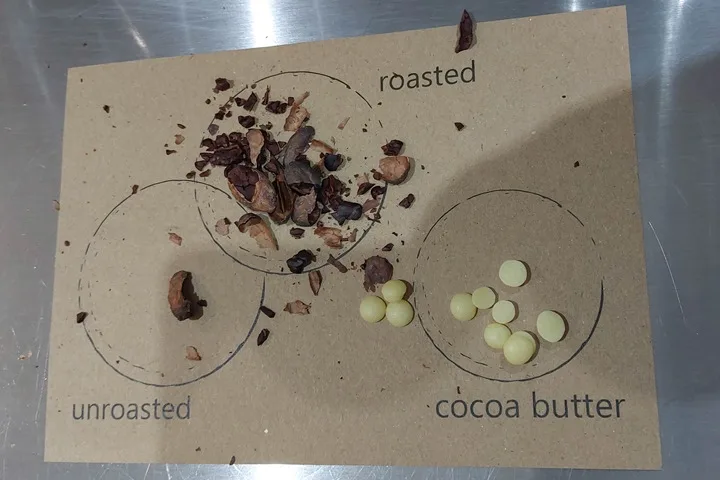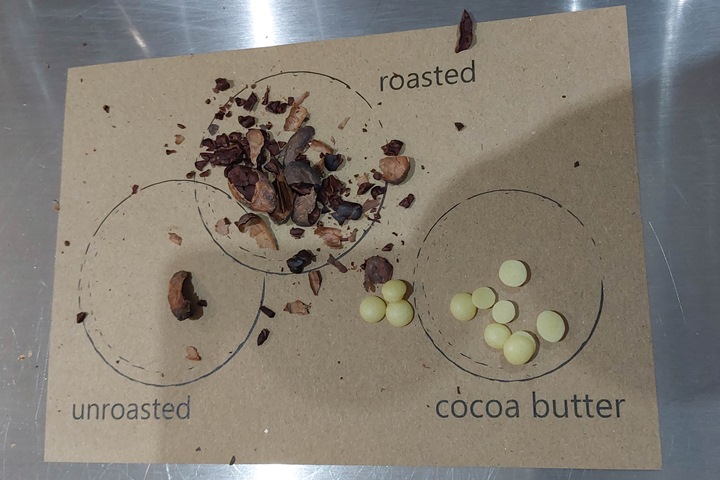 The interactive tour lets you sample chocolate from all over the world in different forms – the original beans, before and after roasting, as a drink and of course as we all know it in bars.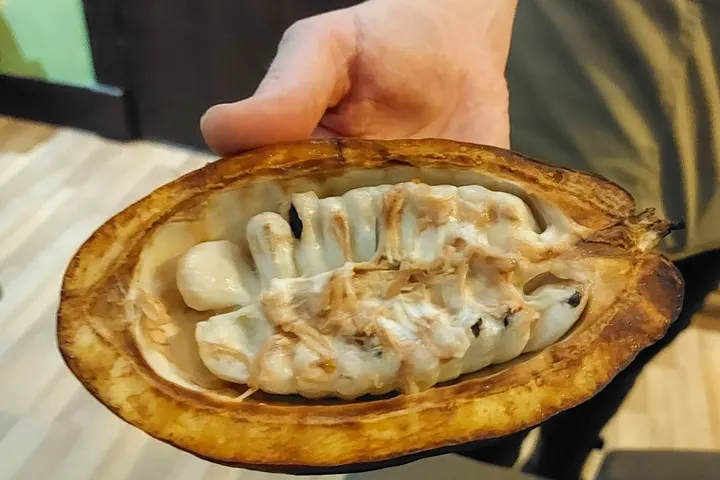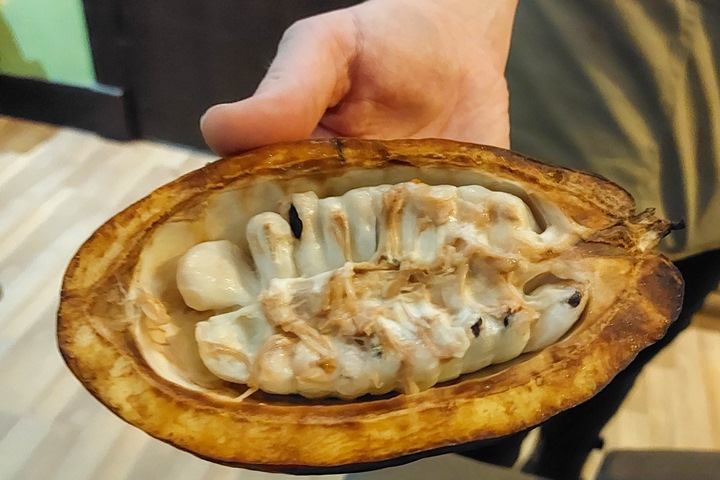 You get to make your own chocolate bar with a choice of milk or dark chocolate that you can take with you.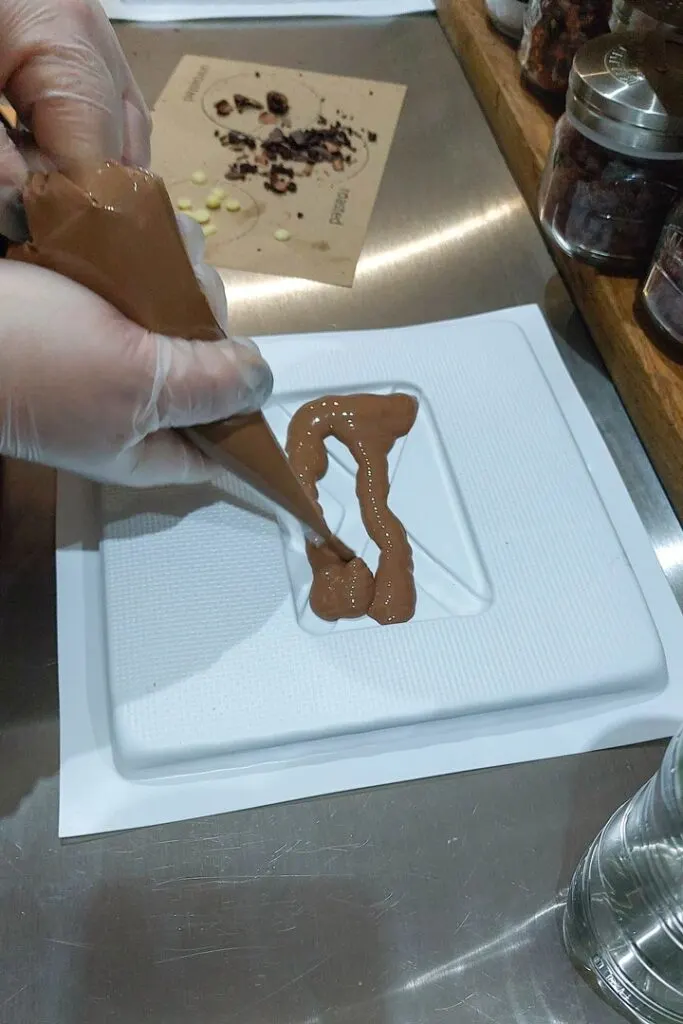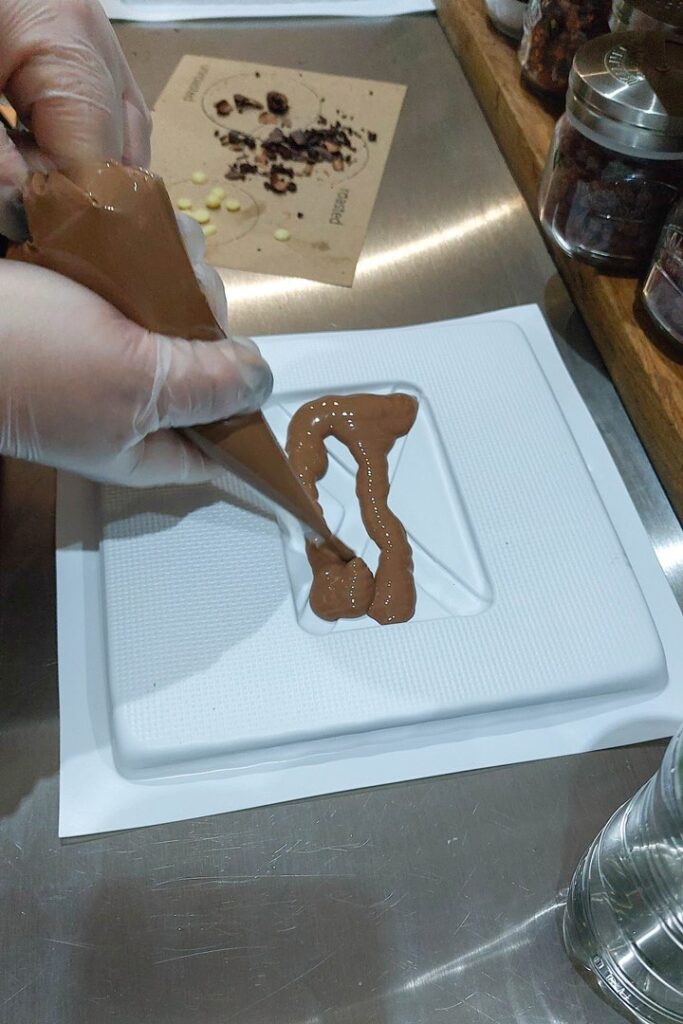 You will need to book beforehand to reserve a space.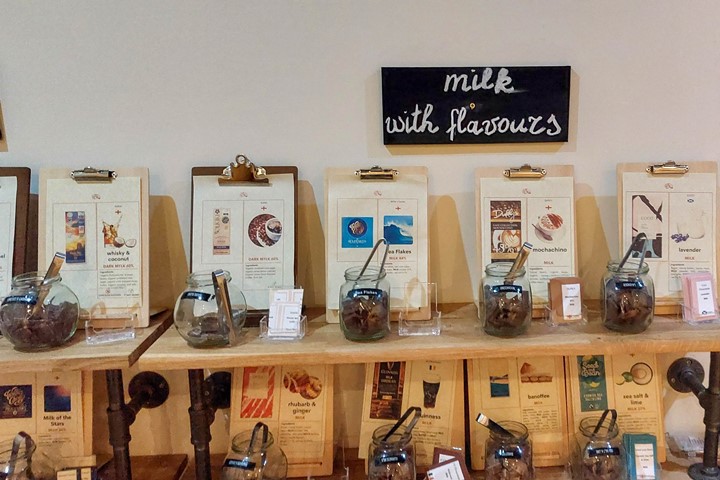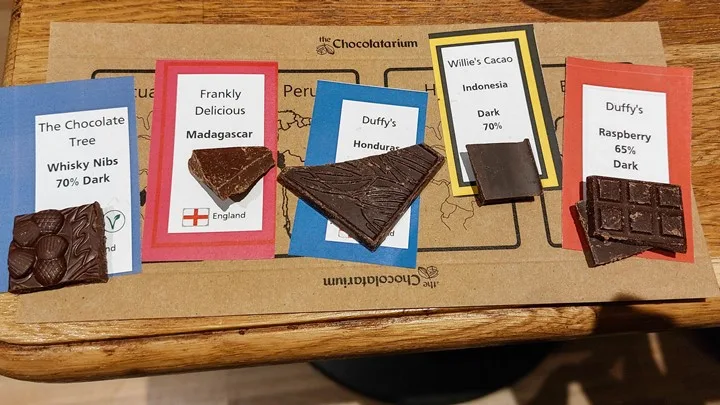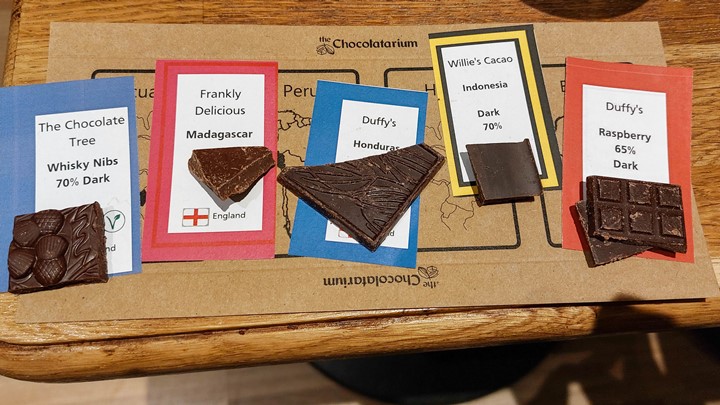 They have different types of experience including truffle-making masterclasses for example, but we did the basic chocolate tour.
It was well worth it.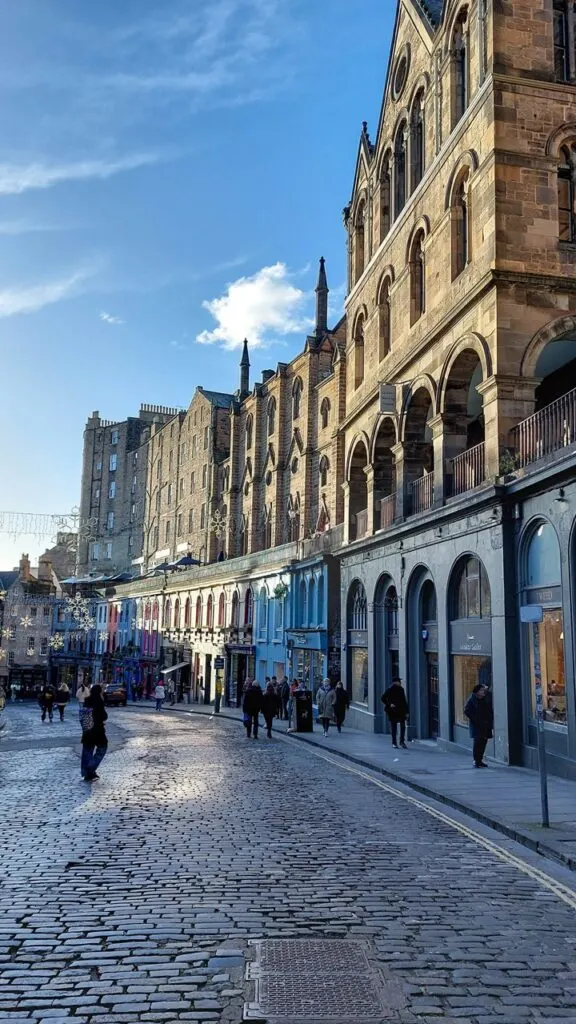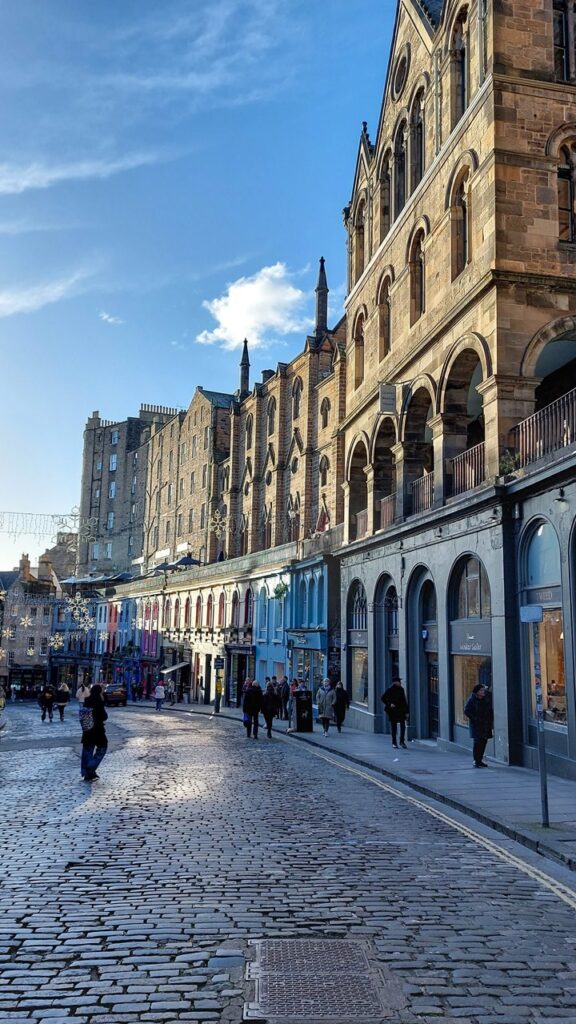 There are a number of so-called 'Free' walking tours available in Edinburgh. Like many other European cities (yes, the UK is still part of Europe!) the 'Free' part just means that you pay your tour guide as much as you think he or she was worth.
So basically they survive off only the tips they receive at the end. Tip them generously if you enjoyed it.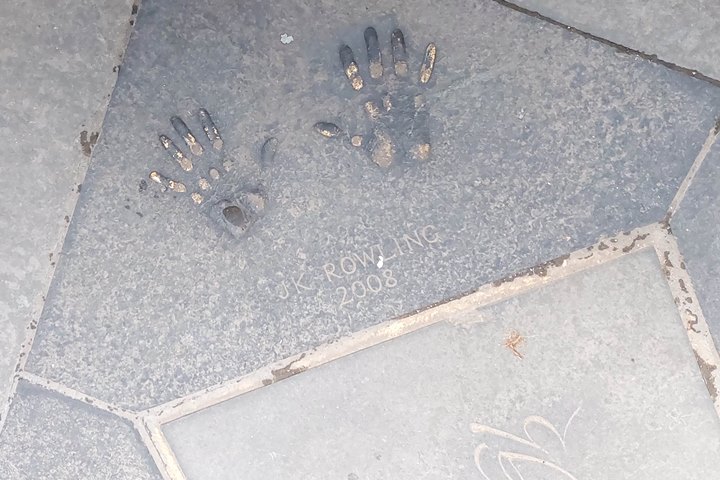 We did the 'Harry Potter Tour', led by Rory a red-haired local who could have been Ron's brother, which was very entertaining.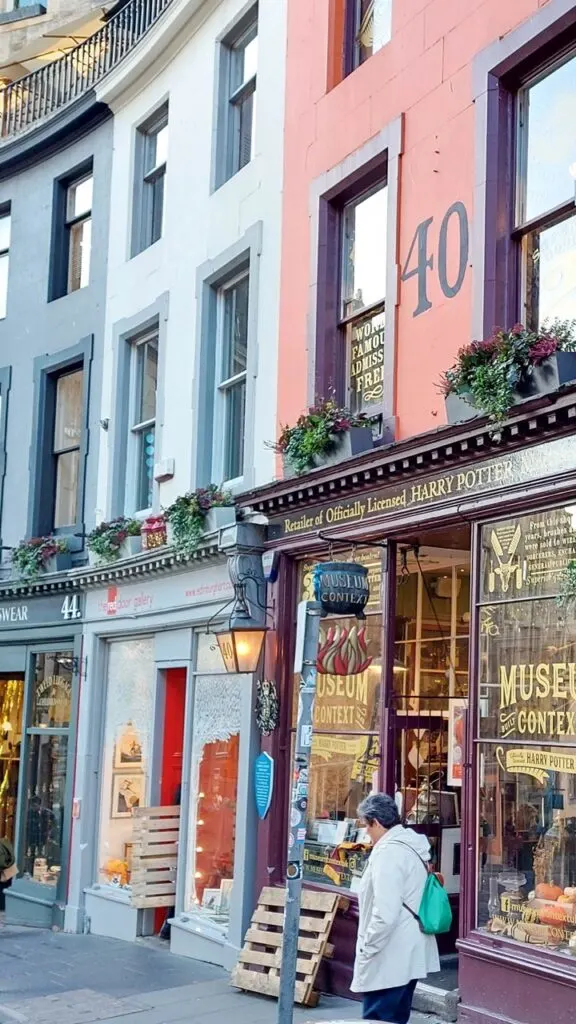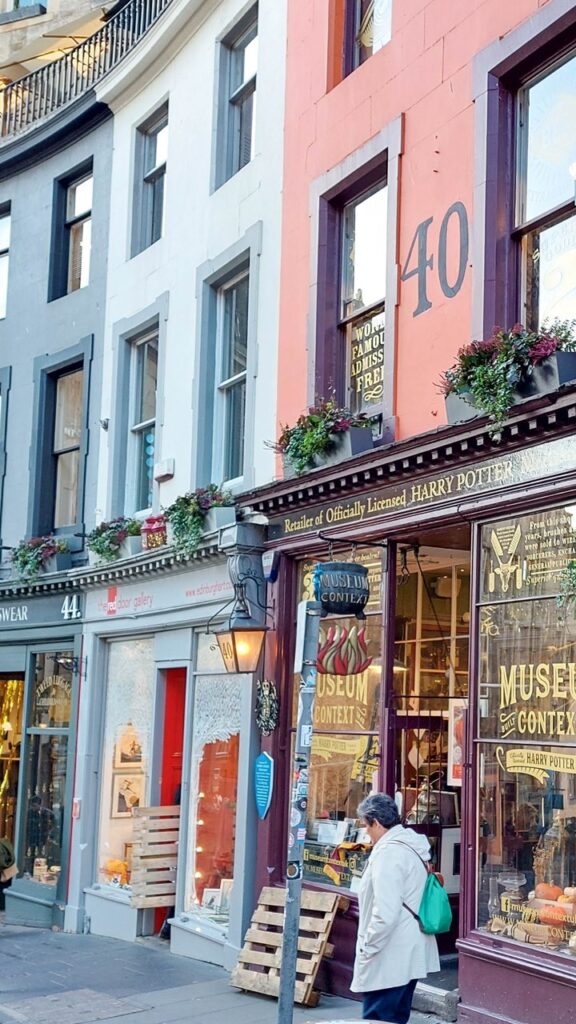 Without spoiling the tour he took us to places which we inspirational for the amazing J.K.Rowling, who wrote the Harry Potter books in different parts of Edinburgh.
He also explained the reasons for some of the quirky parts of Edinburgh and statues located around the place.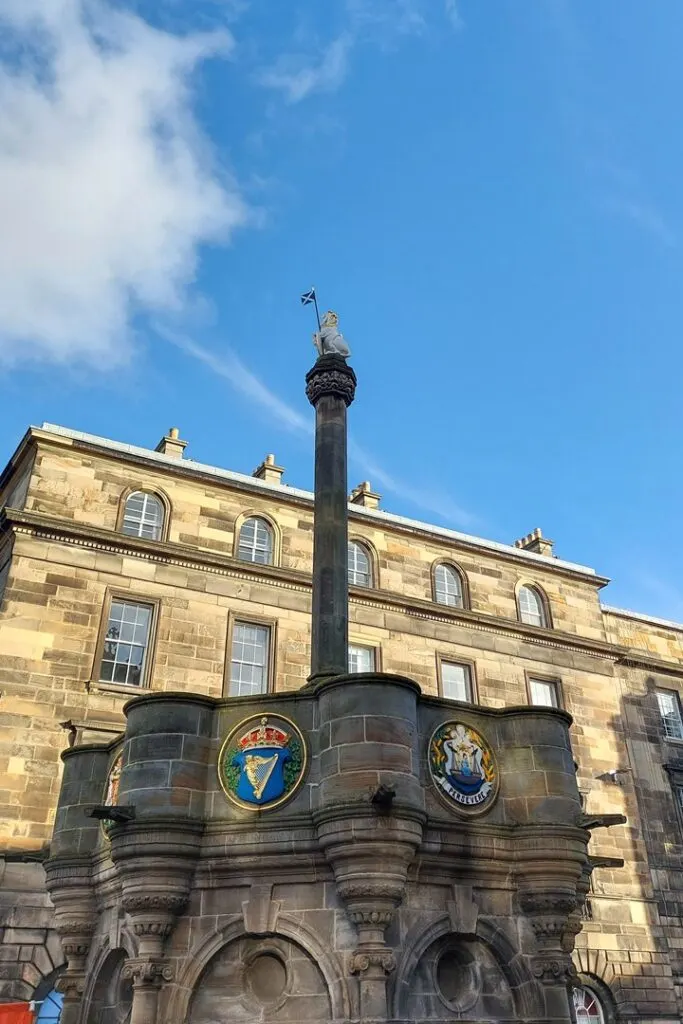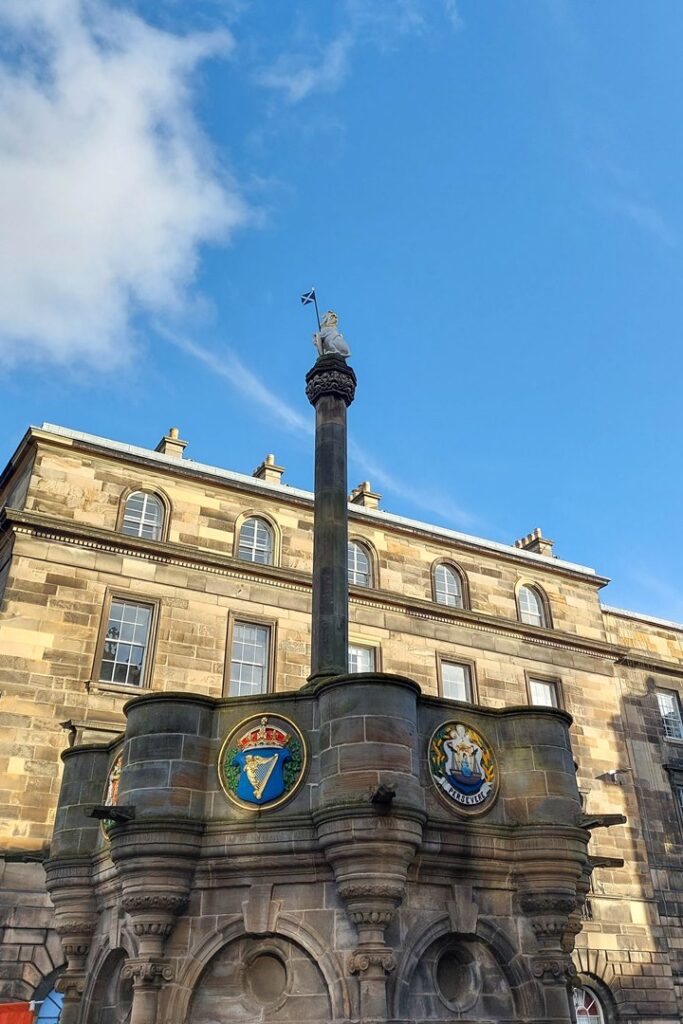 We also saw some of the graves in Greyfriars Kirkyard that inspired some of the names in the books like (Mad Eye) Moodie and Thomas Riddle.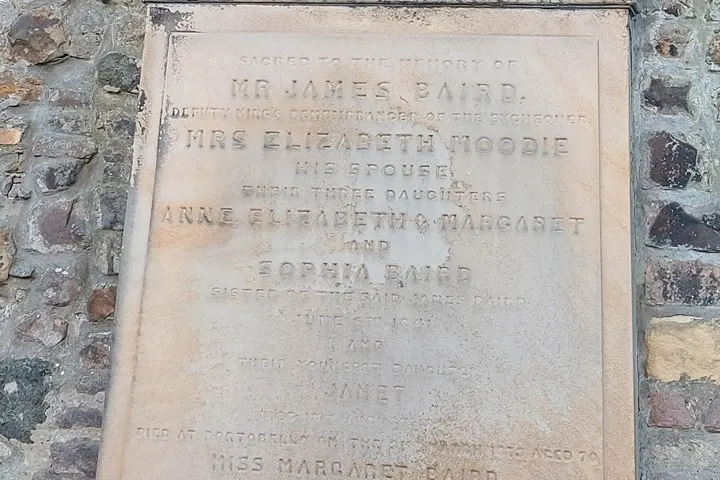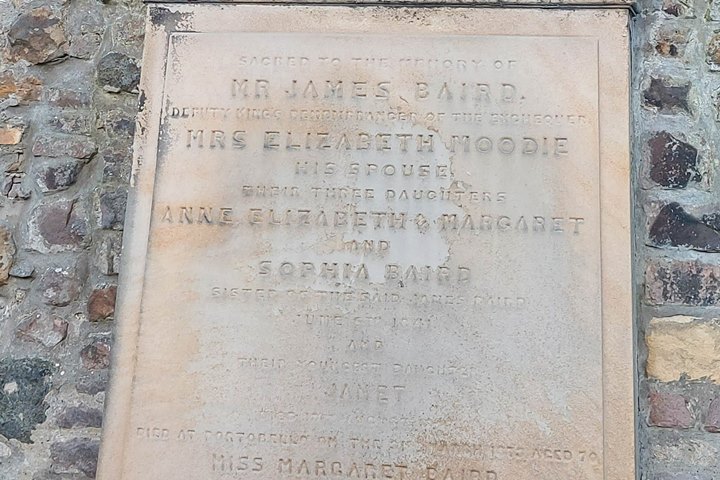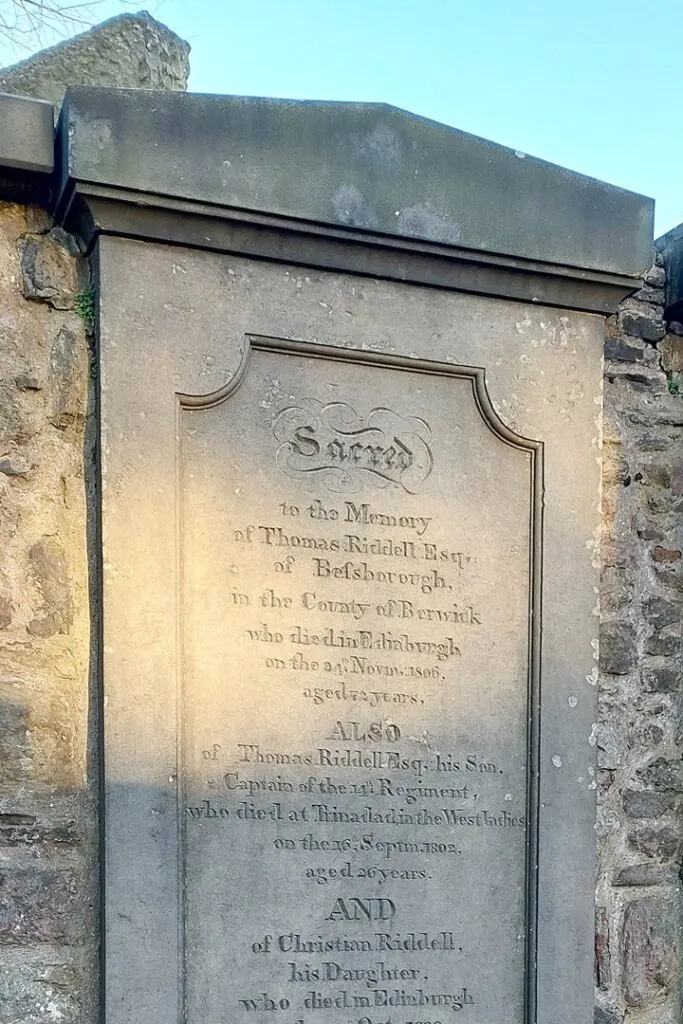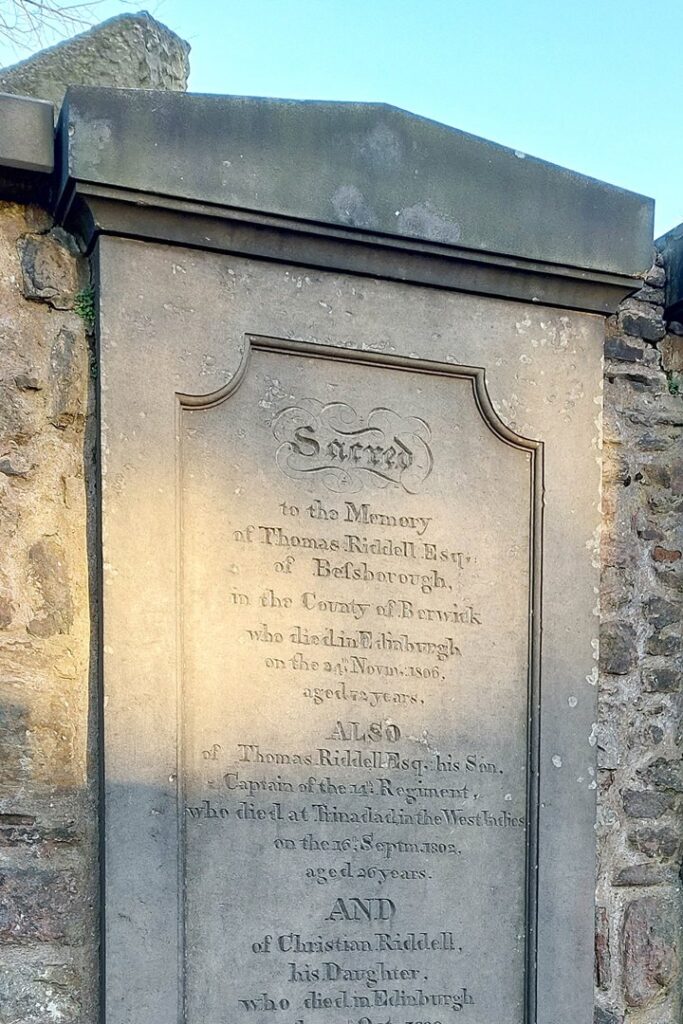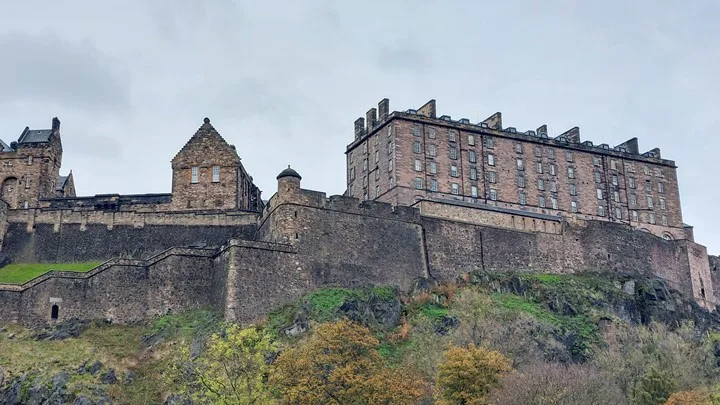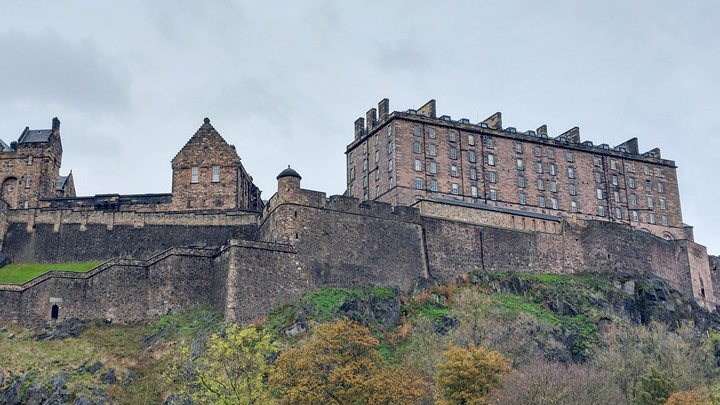 Edinburgh castle is a wonderful sight in this beautiful city, located at the end of the Royal Mile on Castle Rock.
Depending on your stamina you can do a variety of tours, but it is best to book in advance to ensure a ticket. And if you want to explore from the comfort of your armchair, the castle website has a 3-D model, showing you the various parts that make up the castle.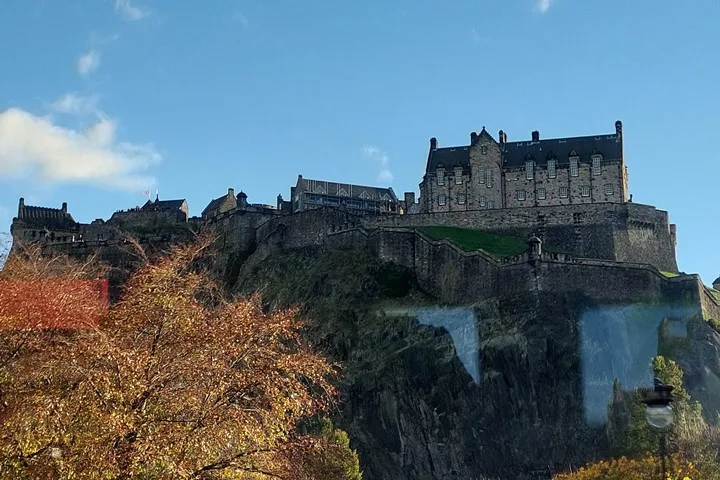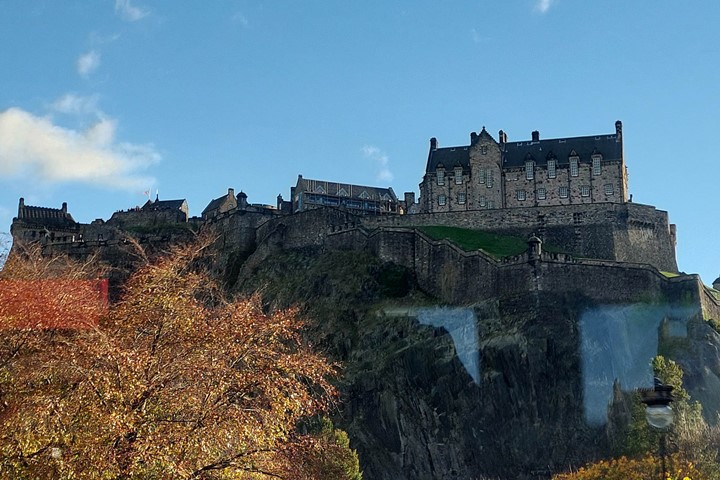 Every day a gun is fired at 13.00 hrs from the castle to help everyone tell the time (back in 1861 the sea captains did not carry watches or mobile phones!)
The castle has a rich and long history as a formidable stronghold, but is now mainly used by the military and as a tourist attraction.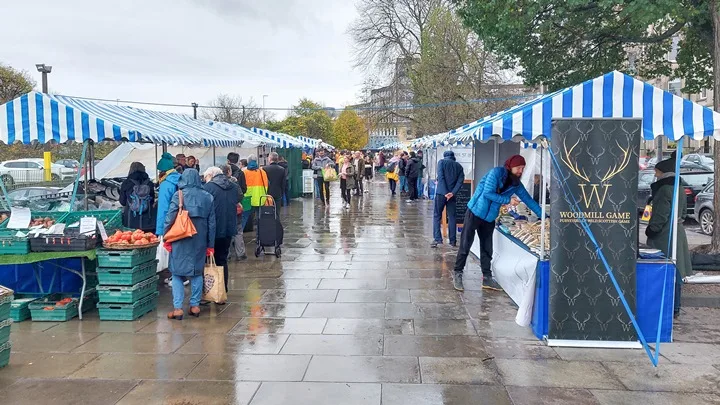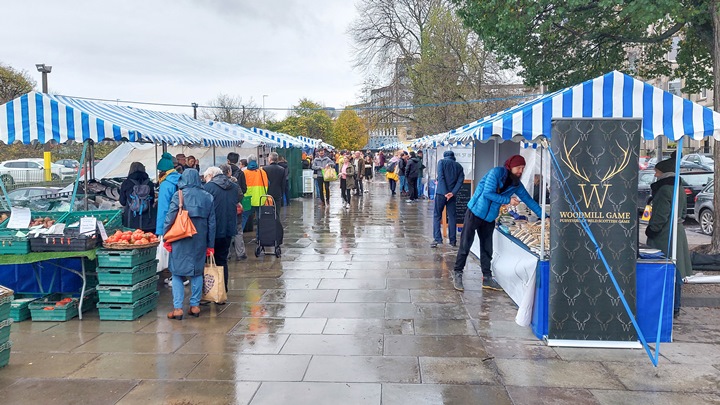 If you happen to have time on a Saturday the Farmer's Market may be of interest. Between 09.00 a.m. and 2.00 p.m. you can browse the stalls and buy delicious homemade Scottish produce, like Scottish tablet or honey.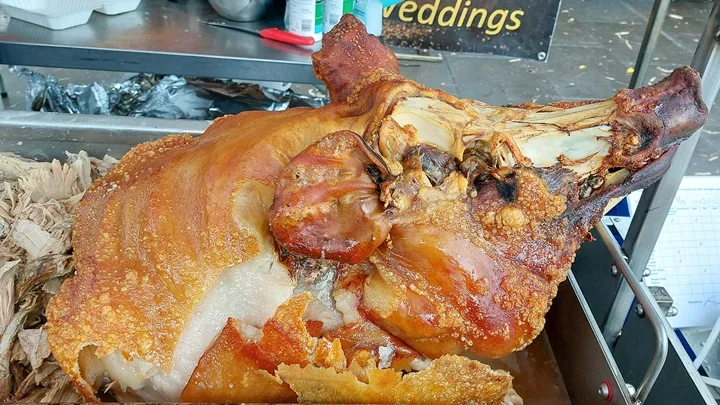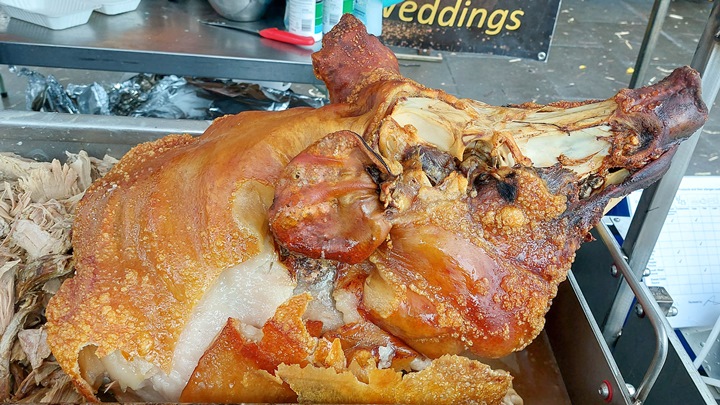 They also have local sausage rolls and pies, as well as cheeses, vegetables, fresh fish and meat stalls.
Grab yourself a delicious pulled pork bun with crackling for breakfast!
All in all a nice place to visit and have a breakfast or lunch snack, as we did.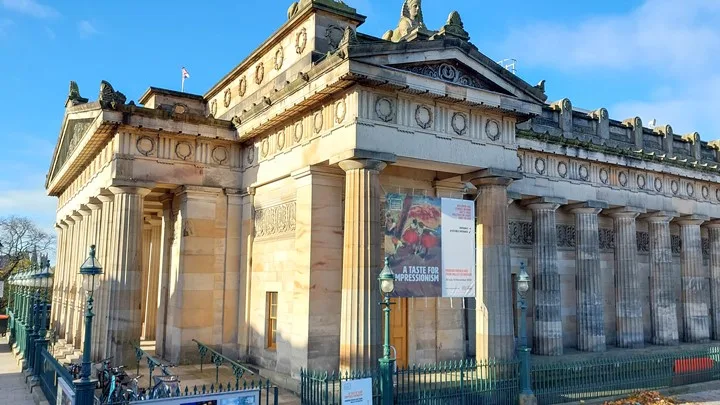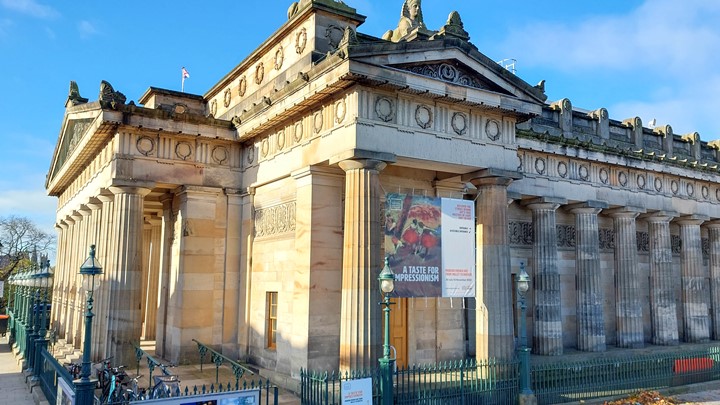 Now if you walk down from the Royal Mile to Market Street you can visit some of the city's art galleries.
This may not be everyone's cup of tea of course if you are with smaller kids, but I was with a very artistic teenager who thought this was fantastic.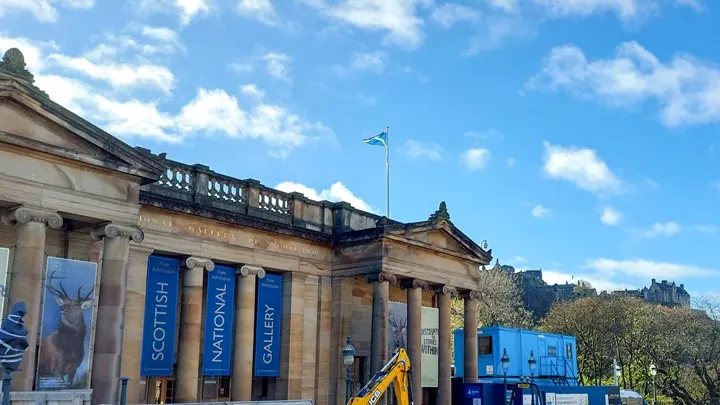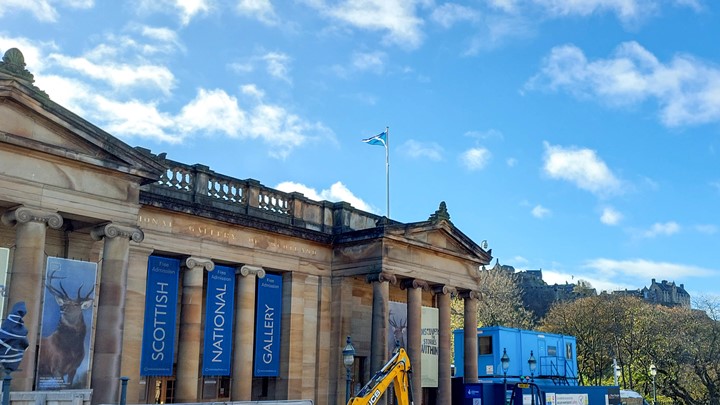 We started at the City Art Centre where we could sit and do our own drawings, which was a nice little rest from the walking.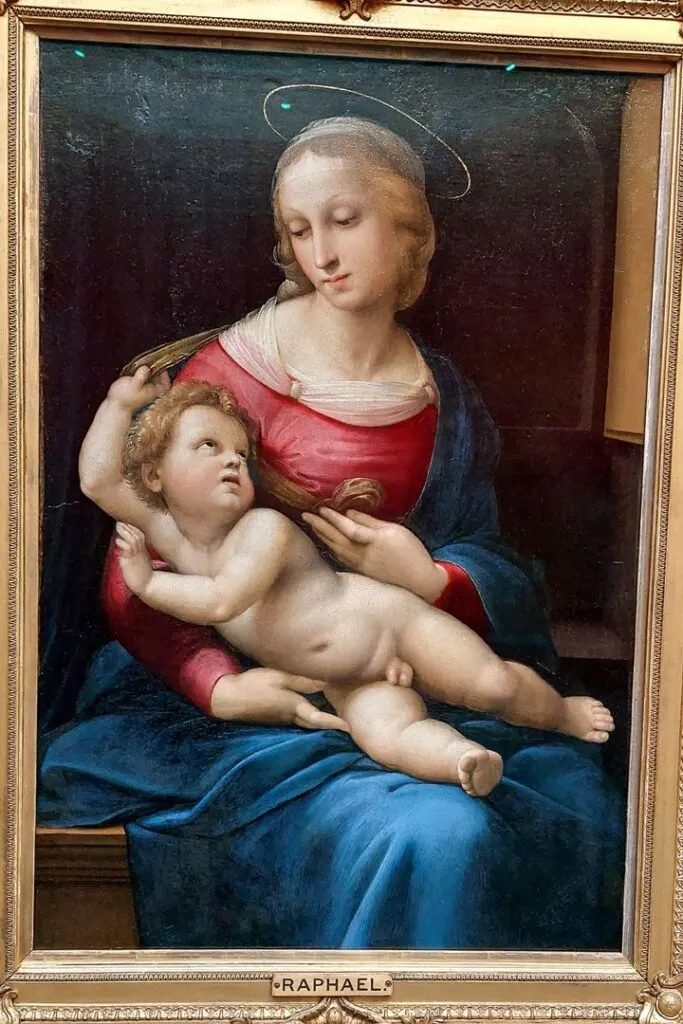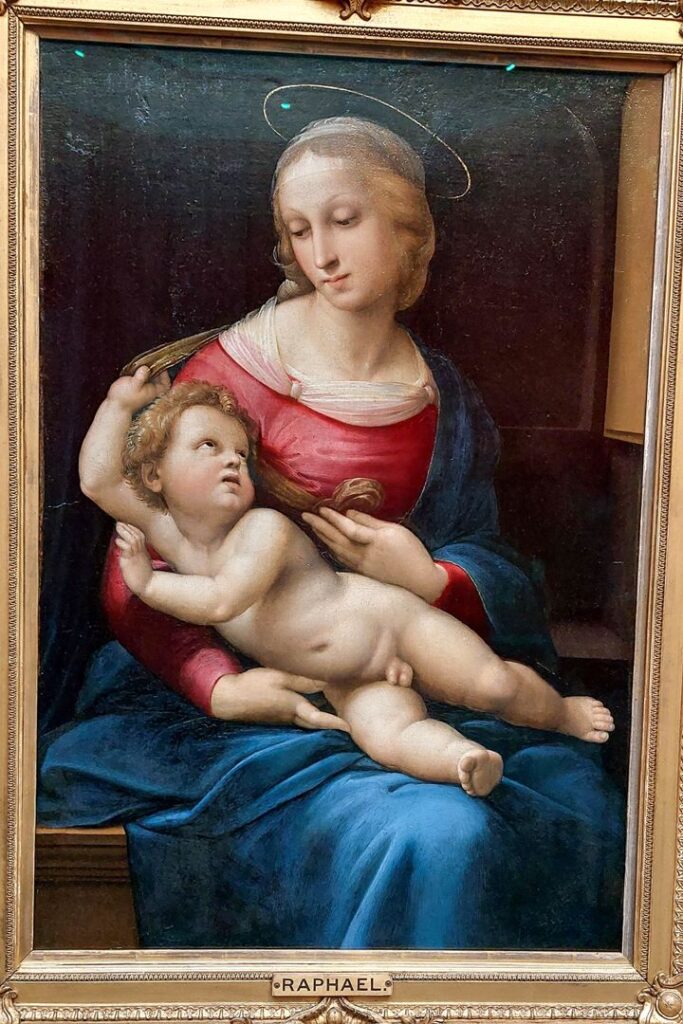 There was a charity exhibition hosted by Macmillan Cancer Support at the Tattoo Office that we visited, as well as the National Gallery, The Scottish Academy, the National Portrait Gallery.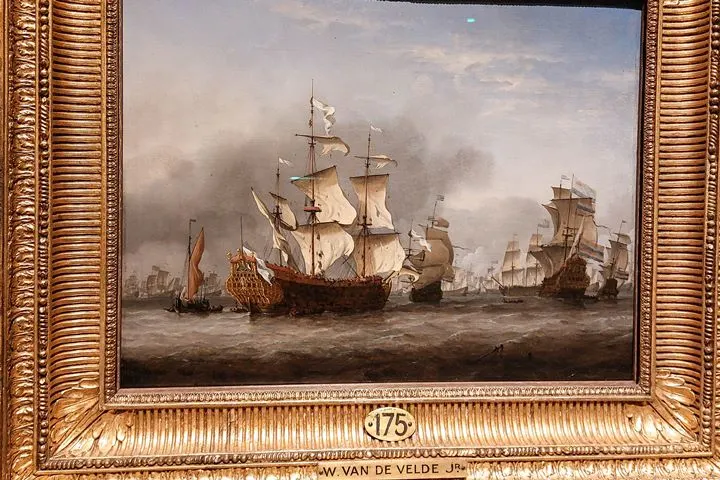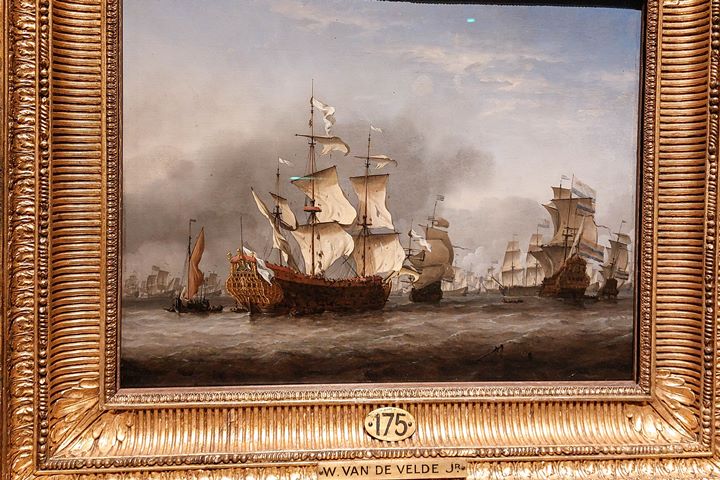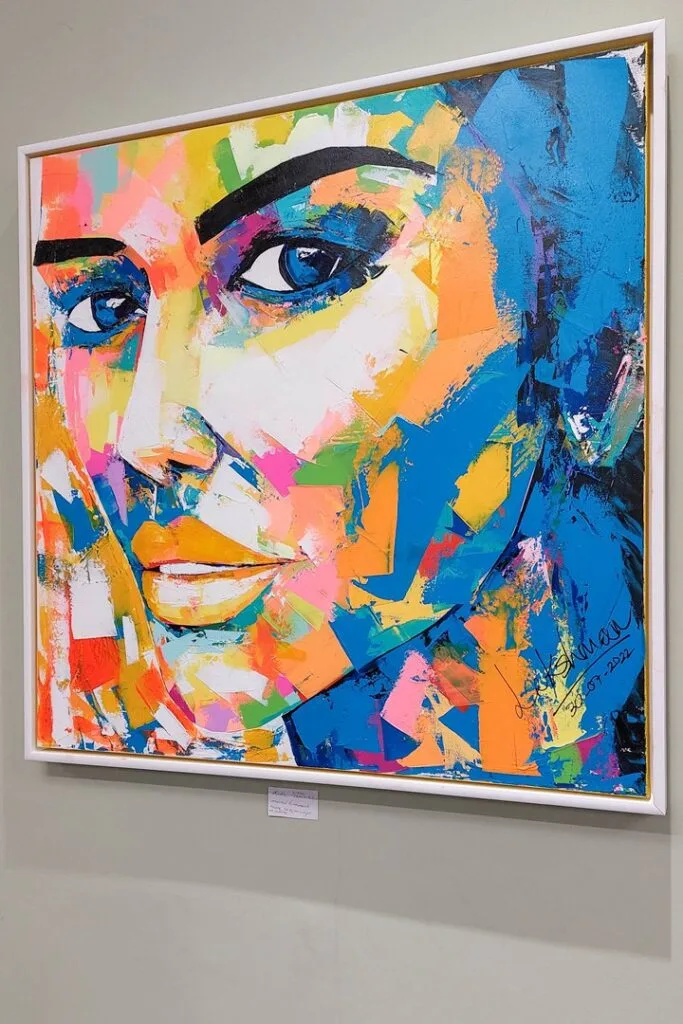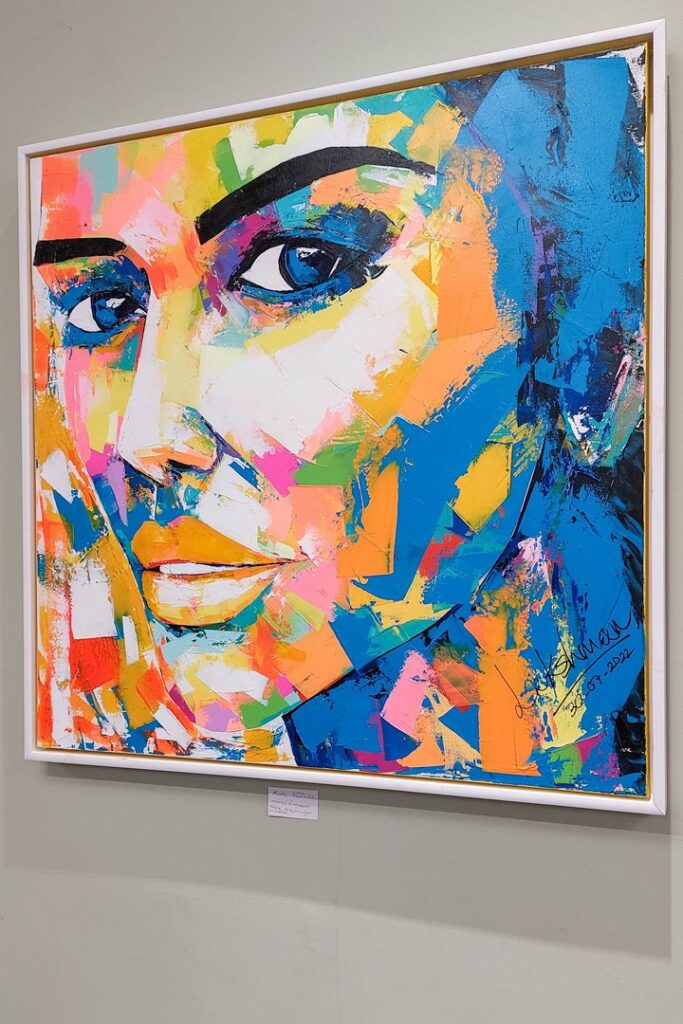 The latter was a bit further away near St. Andrew's Square, just a short bus trip away.
One of the great discoveries of visiting these museums was the Smartify App which identifies paintings in the galleries and tells you all about them. Well worth downloading.
We saw some lovely art and the great thing was that all of the museums were free to enter, thanks to the Labour Government of Tony Blair.
If you walk a short distance from the Portrait Gallery you come to the St. James Quarter. This is an amazing buzzing new shopping center full of the branded stores that used to line Princes Street.
If you need to do some shopping, this is the place to do it in Edinburgh. We ate here one evening at Ka Pao, which was very tasty.
If you need some downtime for your kids during your visit, what is better than taking them to a movie? The new Omni Centre is close to St. James' Quarter and had a huge array of cinema screens where all the latest films are shown.
We went to watch a movie there which was very comfortable and reasonably priced.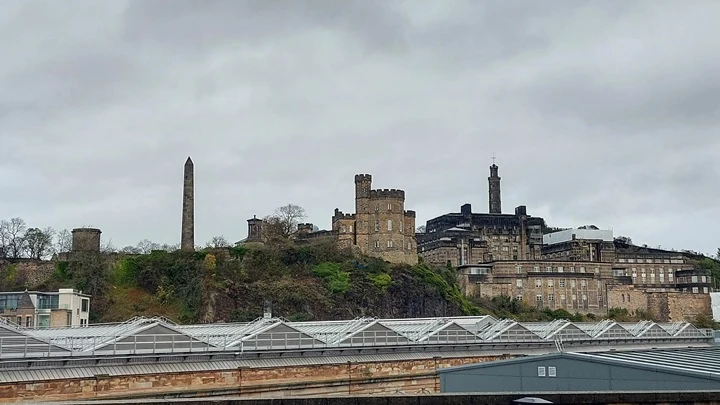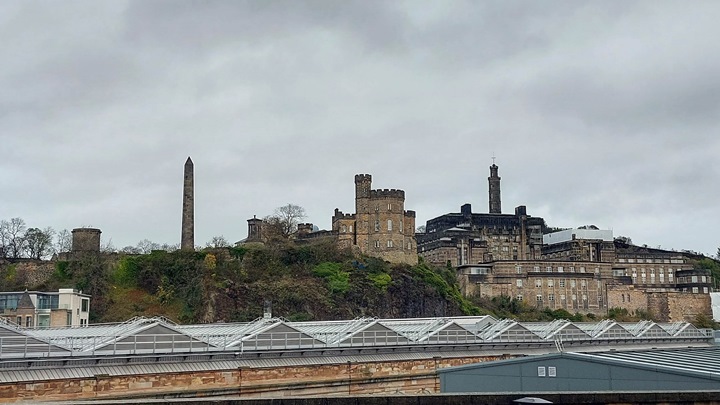 Calton Hill overlooks the city of Edinburgh and is a good place to take some iconic photographs on a clear day.
The Headquarters of the Scottish Government is on the southern side of Calton hill at St. Andrew's House (St. Andrew being the patron saint of Scotland).
There are also several monuments located here (the Nelson Monument, Dugald Stewart Monument, Robert Burns Monument and the National Monument amongst others).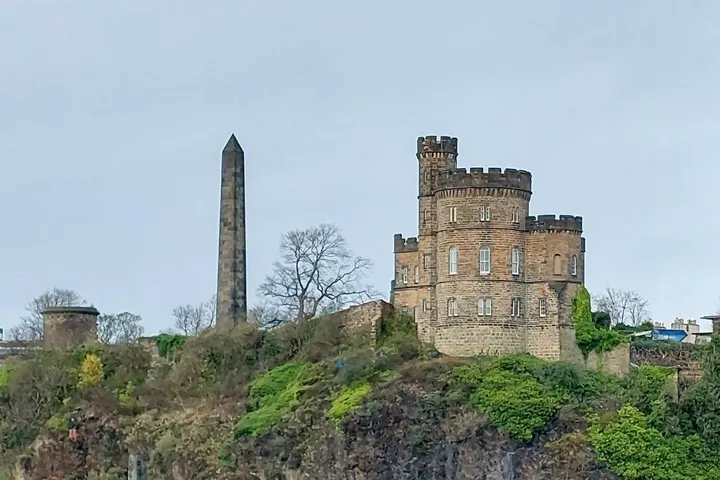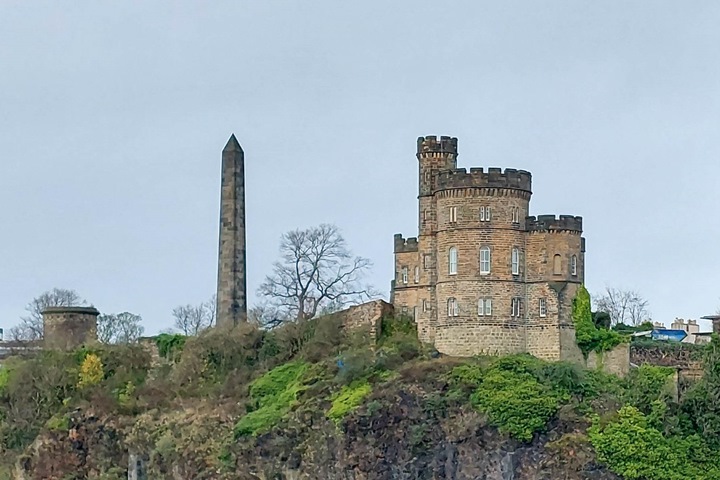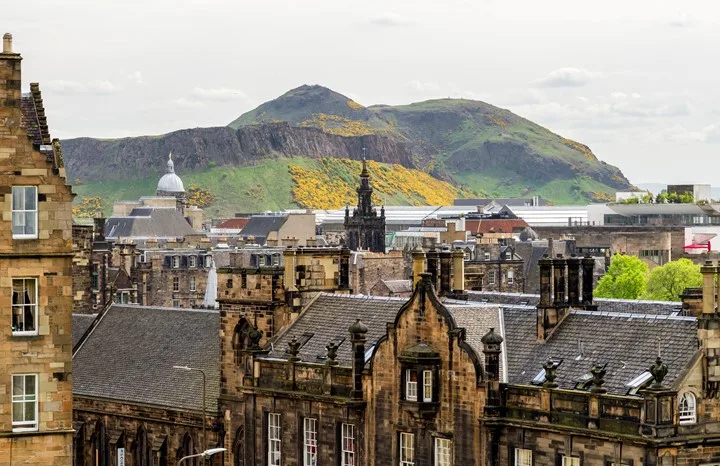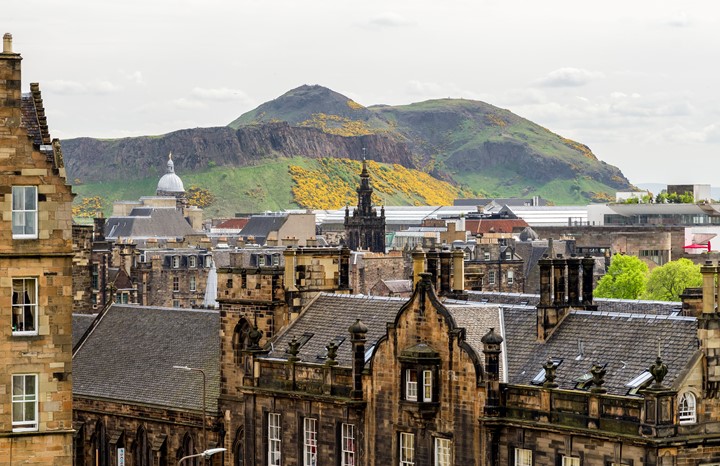 Arthur's Seat, located in Holyrood Park, is another nice place to climb for some photos of the city. It is at a height of 250m and is located about a mile East of the Castle, overlooking the Palace of Holyroodhouse.
This mountain is one of three parts of the ancient volcano (the other parts being Calton Hill and Castle Rock) that used to exist here.
The easiest climb is to take the path up from Dunsaple Loch.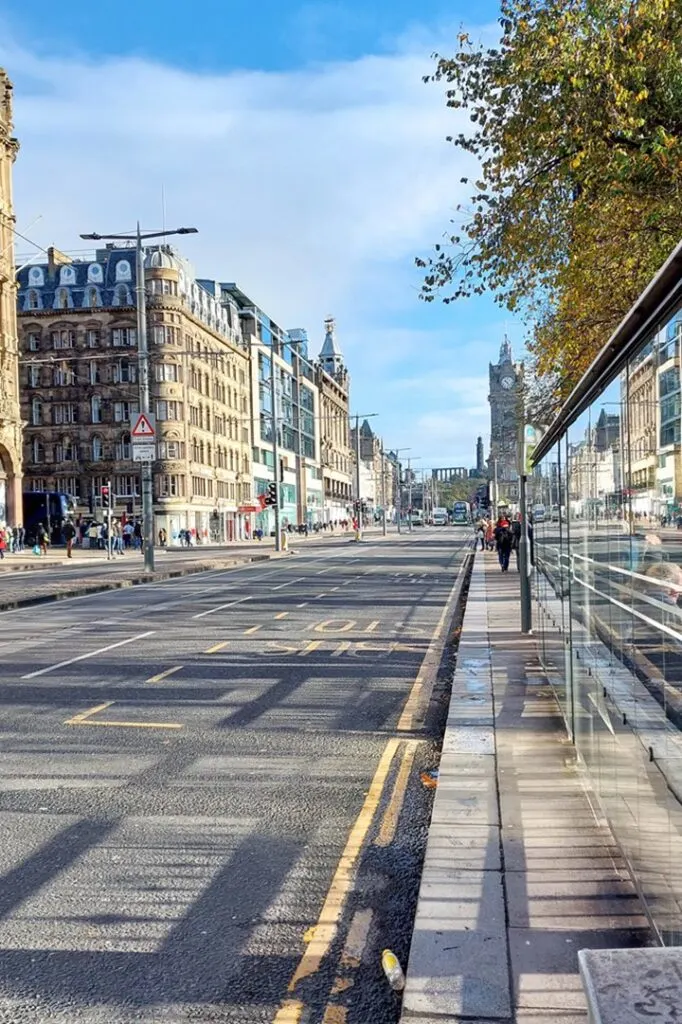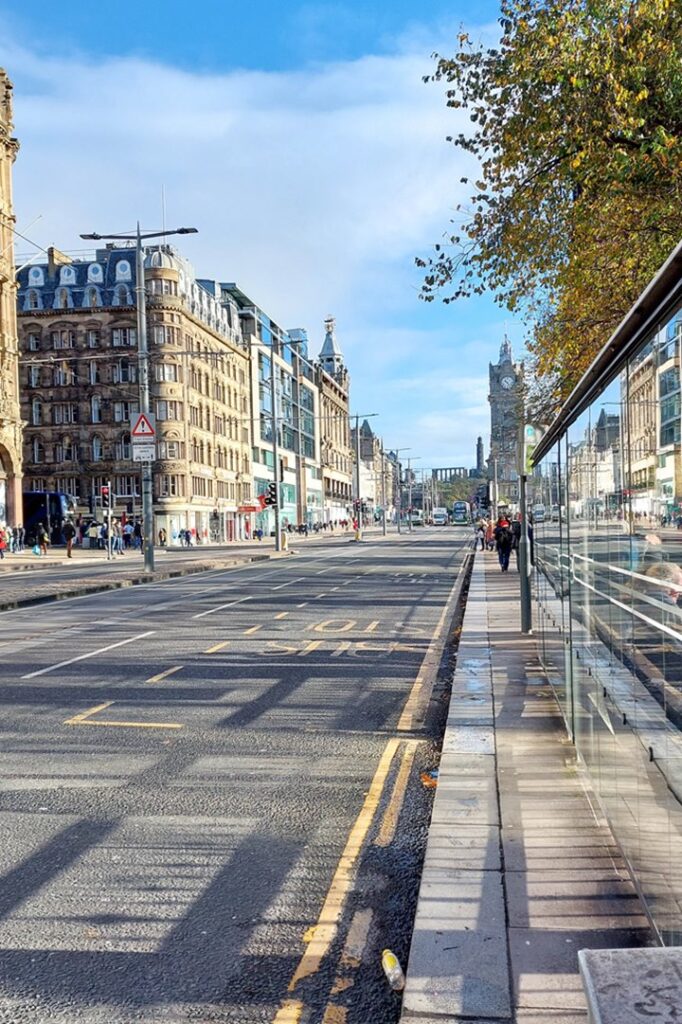 Princes Street was famous in the past as the main shopping street in Edinburgh. But when we visited it was a shame to see many of the old shops boarded up and shut down.
It seems many of them have moved to the new shopping centre at St. James' Quarter. Princes Street remains a shopping street in Edinburgh, but sadly not as I remembered it from previous visits.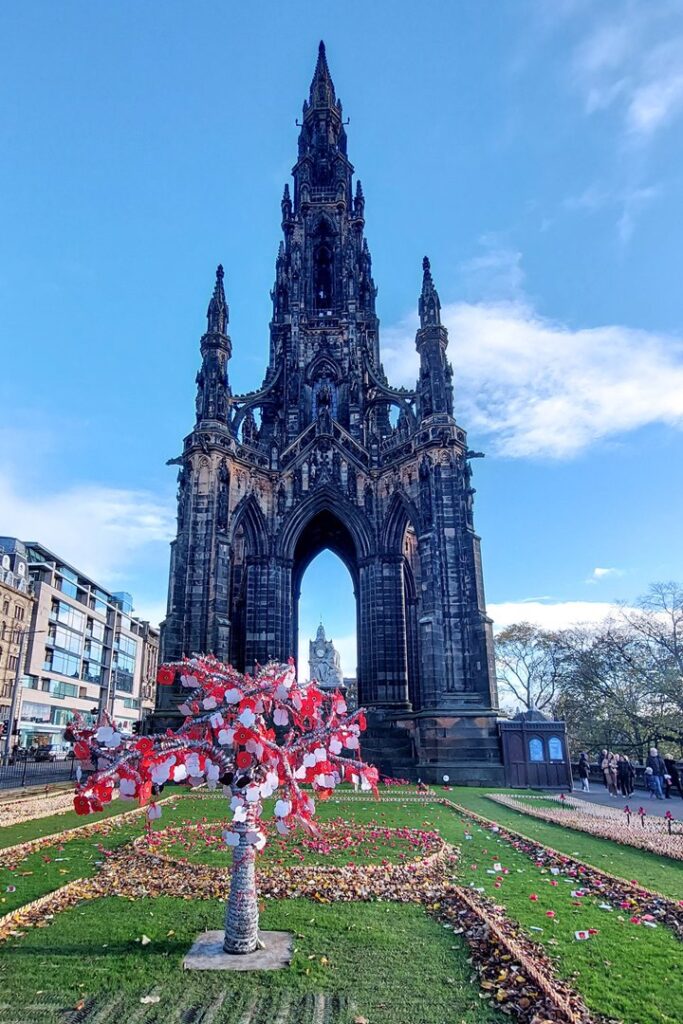 This incredibly beautiful monument is located on Princes Street fairly close to Waverley station (19) (the mainline train station in Edinburgh).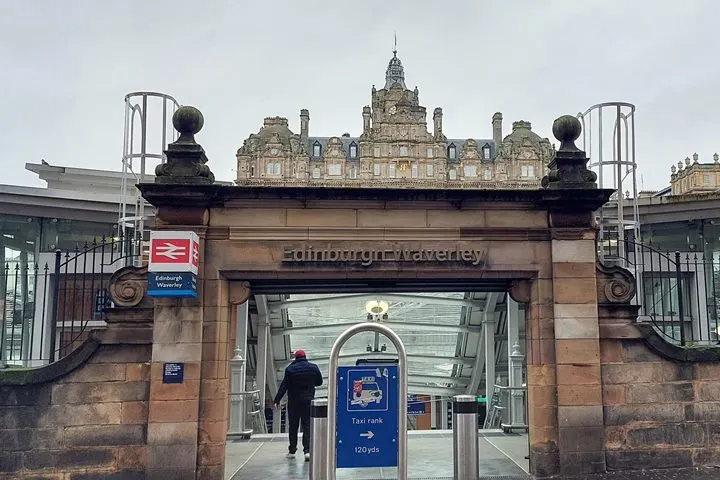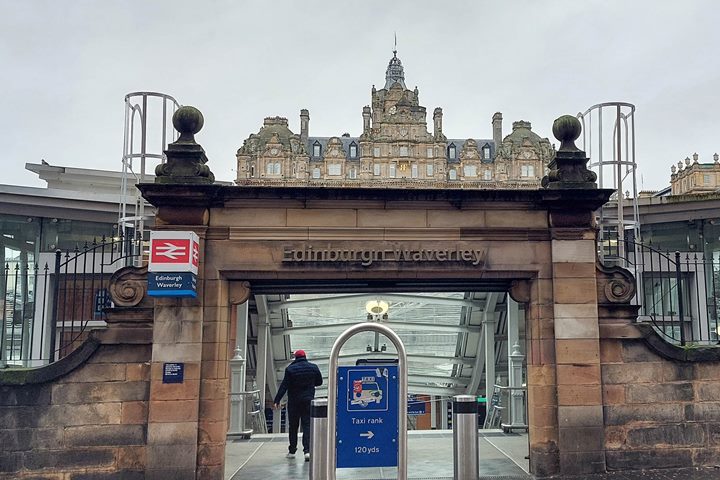 The monument was built to commemorate Sir Walter Scott (1771-1832), a Scottish writer and poet famous for writing 'Ivanhoe' and 'Rob Roy'.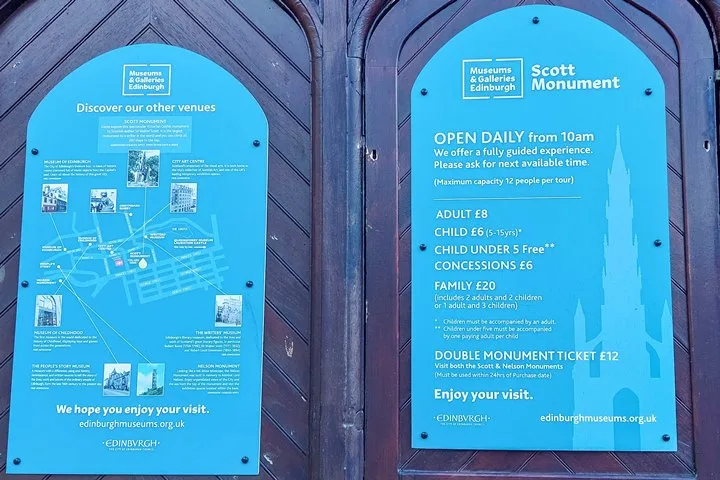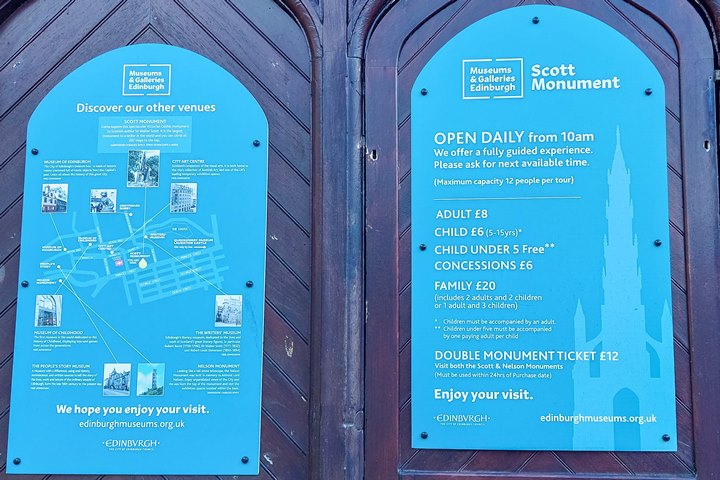 Though the monument has been closed for a couple of years it has now reopened and you can climb to the top for wonderful views of the city. But beware it is 287 steps to the top!!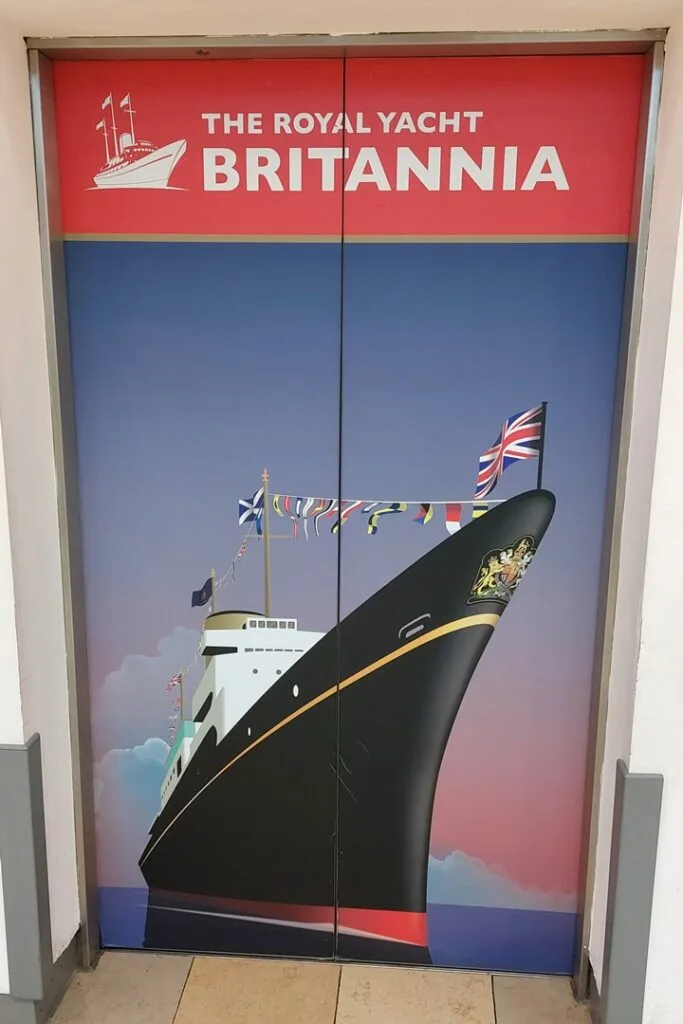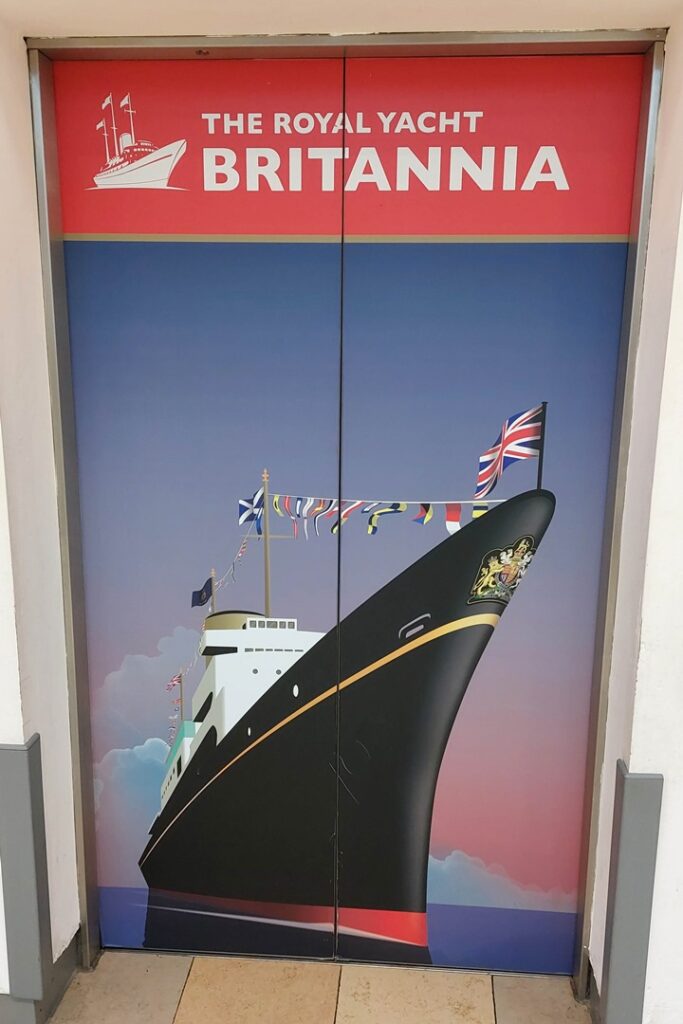 This tourist attraction is a little way out of Edinburgh in Leath docks. But it is easy to get to on the busses – just hop on a number 11 which will take you to the Ocean Terminal Bus stop. You enter the shopping center there and the entrance to the Britannia is well signposted.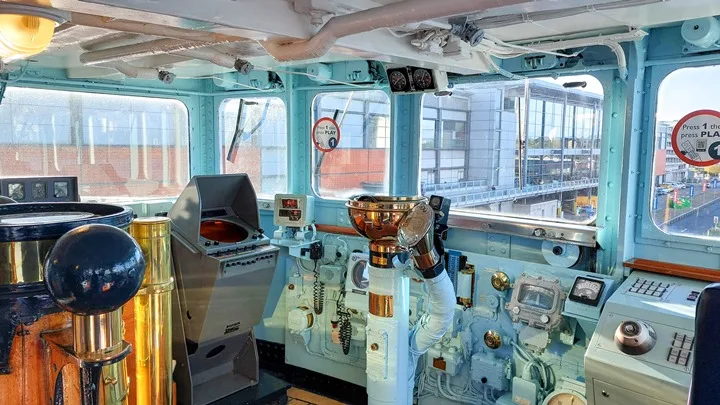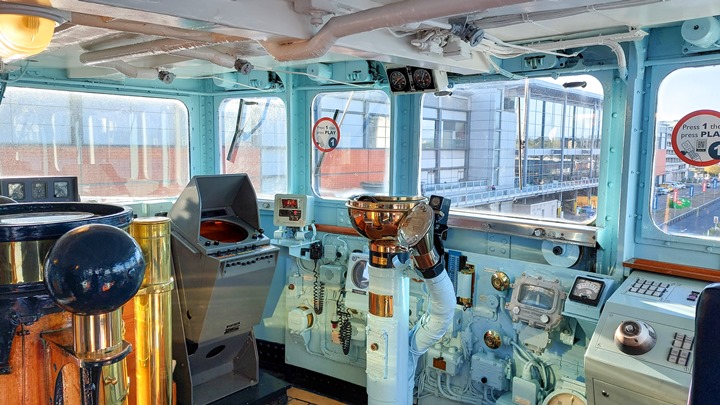 We were pleasantly surprised by how interesting this trip was. It certainly shows how the other half live!! The vessel itself is amazing and there is a handheld audio tour included in the ticket that describes the working of the ship and its crew members and guests.
Britannia was decommissioned in 1997 as the last in a long line of Royal Yachts dating back to 1660.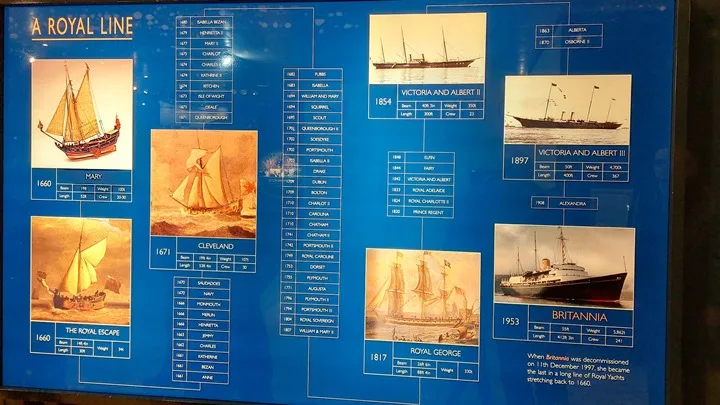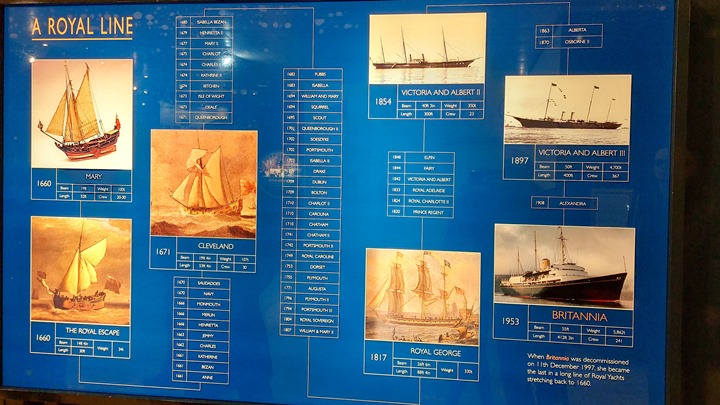 The luxury and splendor of the accommodation for crew and guests really has to be seen to be believed.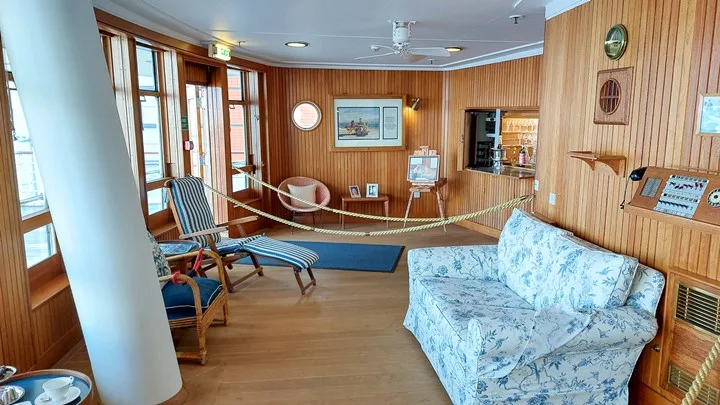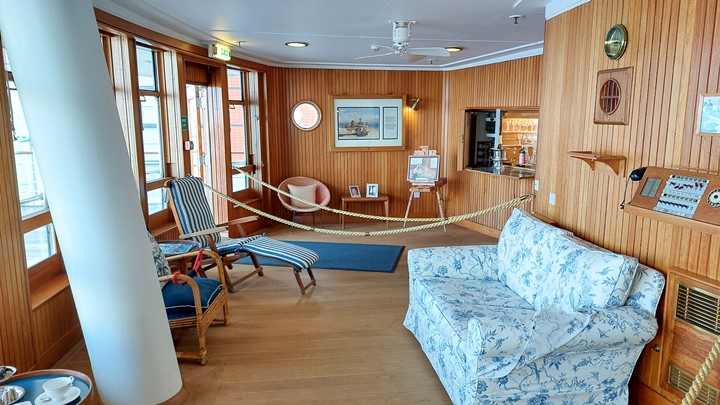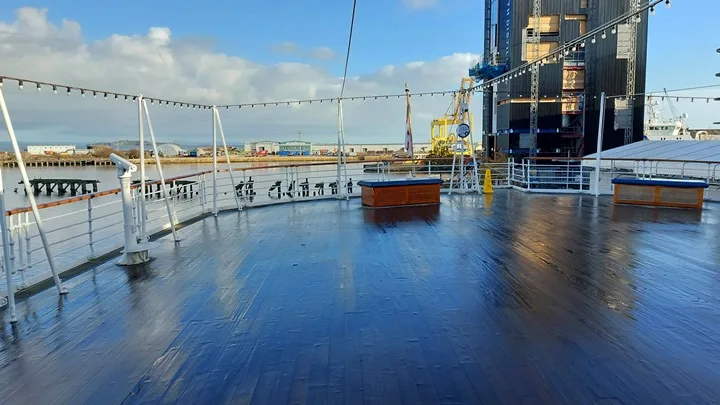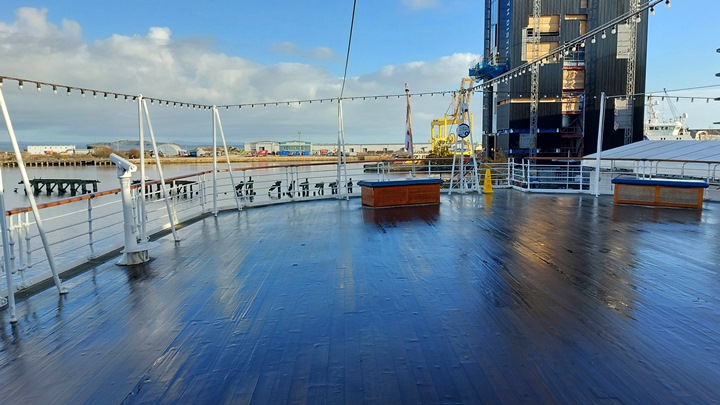 And it clearly illustrates how incredibly expensive it must have been to keep this vessel afloat and running. Well worth a visit.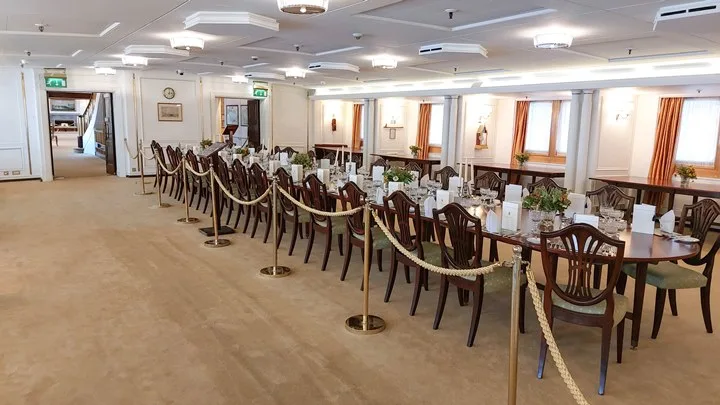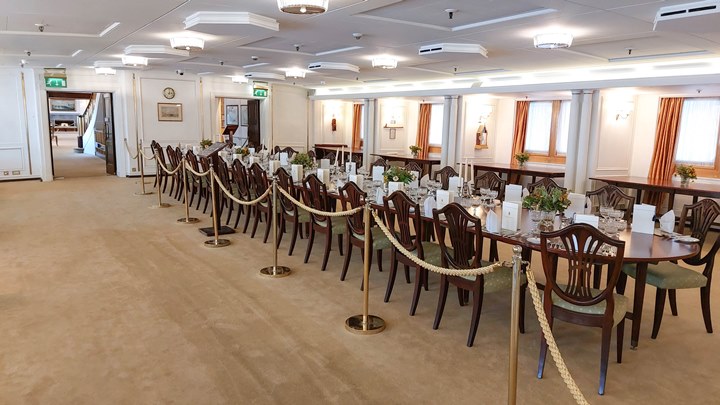 All the clocks on board are set to 15.01 to make the last time the Queen left the ship.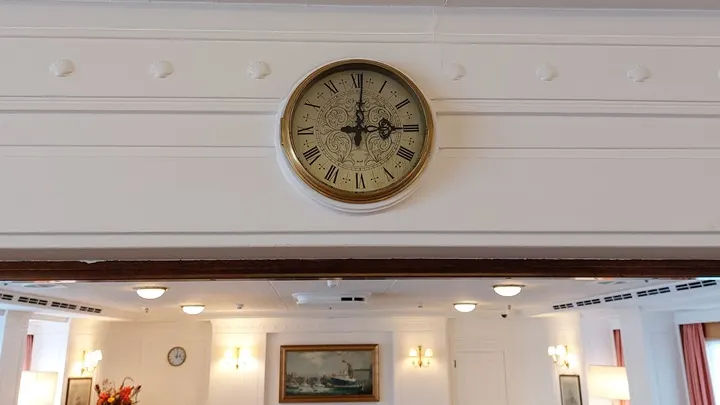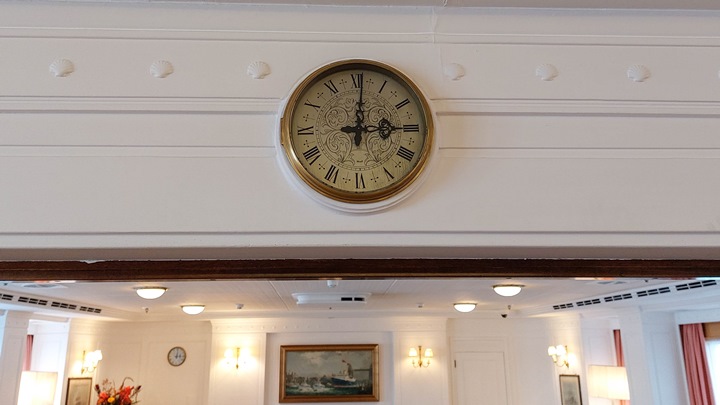 Here is a link to the audio tour that you can download to your mobile phone: Britannia Tour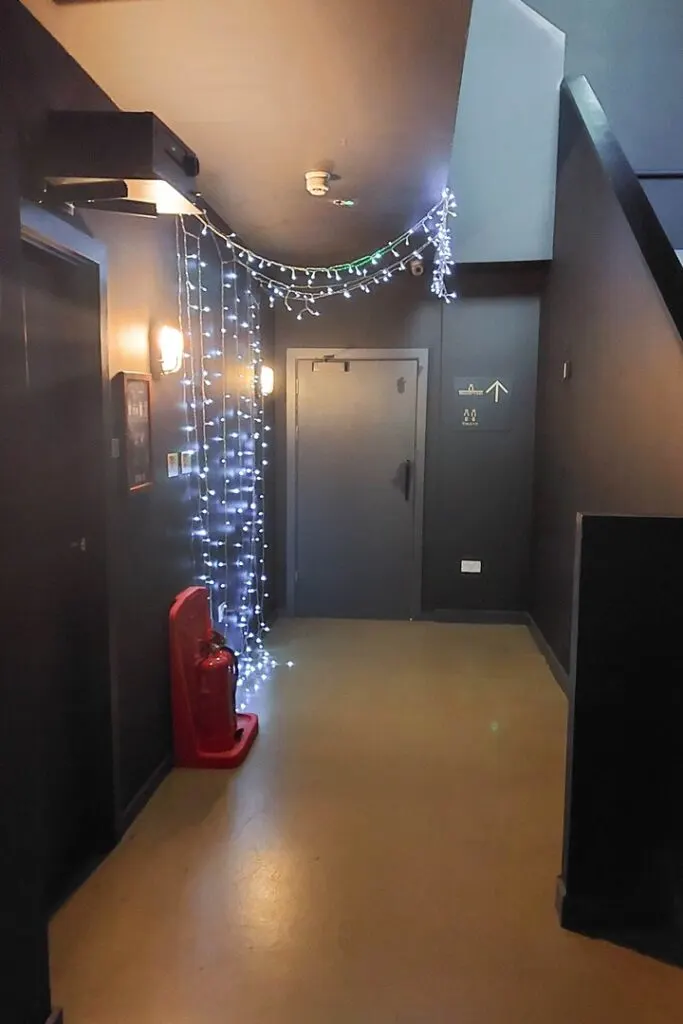 What could be more fun than a visit to an escape room? We try to visit one every time we do a new city trip. This time we visited the Escape Reality escape rooms in Edinburgh, which was great fun.
As there were only two of us, we chose one of the easier rooms, Tortuga Pirates. But despite getting quite close we still did not manage to escape – although we should have used more hints as we went along!
Still, it was well organised there and you have 6 different rooms to choose from of differing levels. A great hour of fun.
You cannot visit Scotland without going for a curry somewhere. Well that is what we think and we try to live up to it!
There are of course many different and excellent restaurants in Edinburgh, but we decided to go Nepalese for an evening.
So one evening we visited the Khukuri restaurant with some friends and it was really outstanding. This is one of my sister's favourite Nepalese restaurants and it did not disappoint. So if you need an address for a good curry in Edinburgh, look no further!