How to save on vacation food
Going on vacation with a small budget? In this post I will share my top 10 ways to save on food while traveling!
Food and drinks can be some of the most expensive aspects of your vacation depending on your destination.
When money is tight we seem to let go of the food expenses to make your budget extend.
But what if I told you that you can still eat and drink well on vacation without spending a fortune?
Keep reading because in this post I am going to give you my top 10 tips to save money on vacation and to spend less on food and drinks when traveling.
How can I save on food while traveling?
Here are a few great tips to help you save money on food while traveling.
1. Food to pack for vacation
Before you go on a vacation why not head to your warehouse store and buy some food that travels well in a cooler (or even without one) such as fruits, granola bars, nuts or other snacks in bulk?
You will save heaps because snacks on tourist destinations can be a lot more expensive.
I always bring a reusable water bottle for each person of my family too. We check that the water is safe for drinking in accommodation and we save during the day as we don't need to stop to buy water or soda.
When going on a staycation by car I also like to take bread and a jar of peanut butter. They are perfect foods to eat while traveling in a car. I can make sandwiches very easily and they will hold up well no matter what the weather.
Have a backpack to carry the snacks and water in. I love our thermo backpack where I can add my drink bottle and snacks each morning plus my other travel essentials such as documents, money and telephone.
2. Do your own cooking
Depending on where you are staying you might have access to a fully operational kitchen so you can cook your own meals.
If you get your supplies from a local store and cook your own food this is most likely going to be cheaper than eating on a restaurant.
But if you can't have a kitchen then at least choose a room with a refrigerator and microwave access. Plan to shop for the basics when you get there, such as milk and cereal, if you have small children.
The same regarding drinks, anything that you can stock up from a grocery store in your accommodation will be cheaper than buying it on a bar or food establishment.
Stock up on snacks too from home. There are plenty of food that travel well even without a refrigerator, such as fruits, bars and canned food, which is very handy to have if you are going on a road trip.
If you are going overseas than bringing your own food is not normally an option that will last you your entire vacation but you can still bring reusable water bottles and save on drinks.
If you have any allergies, intolerance or diet restrictions then you know chances to get your desired meals are small. Here you can find great vegan road trip snacks that you can prepare easily on vacation.
3. Have a vacation food budget
When planning your trip, investigate prices before you go and research the area you will be staying in.
Check out the restaurants to see the price of the entrees and kids' meals. That will be a big saving.
Also see if there is anything special going on at the time you will be there, like a food or drink festival week or event, when you can eat and drink for less.
According to this basic guideline you should estimate a vacation food budget of $60 per day per adult and a bit less for children.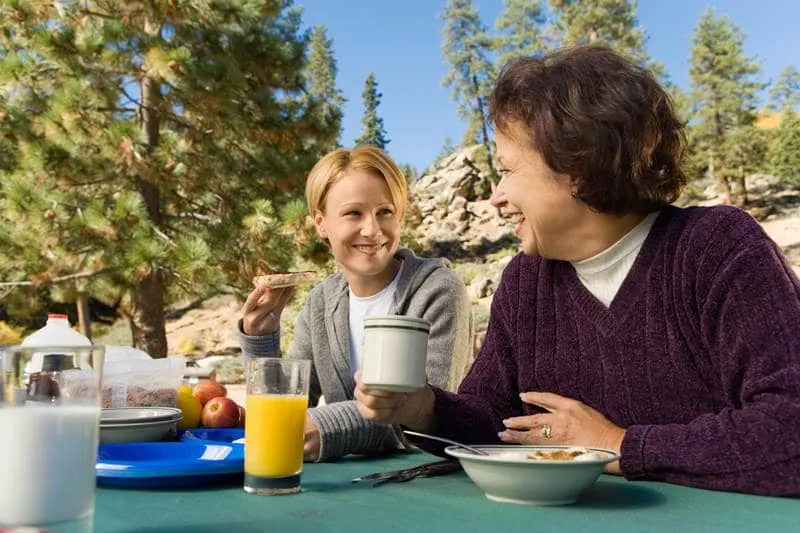 4. Choose an accommodation that includes meals
Depending on your package deal your accommodation may include meals.
For example, many of the hotel chains offer the option to include a hot breakfast. Although these are not always the cheapest option available for breakfast you can still eat super well in the morning so that can hold on for many hours and perhaps skip a lunch or substitute it for a cheap snack.
In many cases, you can also make your own sandwiches or pack lunch from your breakfast meal and take with you for lunch. Most places won't mind it but just don't abuse the service and be too obvious about it. All you would need to worry about then would be your dinner and snacks.
Other holiday packages, such as all-inclusive hotels and resorts, will include all meals. Obviously you will save money on food while staying at hotels with this arrangement. Be sure not to miss out on this and schedule your tour trips in between meals so you can make the most of this service.
5. Go for lunch
If you like to sleep in and have a late start of the day during your vacation then this can be a money saver too. Just simple go for larger meal for lunch and snack something light for dinner.
Often the lunch menu is often the same food as dinner in most establishments, or just a variation of it, but far cheaper. So indulge during lunch time and save at night.
6. Choose weeknights instead of weekends to eat out
If you want to have a mix of eating out and in to stretch your budget this is a good handy tip.
Many establishments offer a special deals on certain weekdays to entice more people to come out to dine when they have slow nights, so make the most of them.
7. A bit of everything
You can get a good taste of everything if you mix it up between fast food establishments, casual restaurants, and fancy sit down restaurants.
Sometimes we want to taste what a destination has to offer best and that is normally a little over the budget but if you save ahead you can balance your expenses out keep on your budget.
This is great way to prevent boredom, try something different and feel like you are getting the most out of your holidays.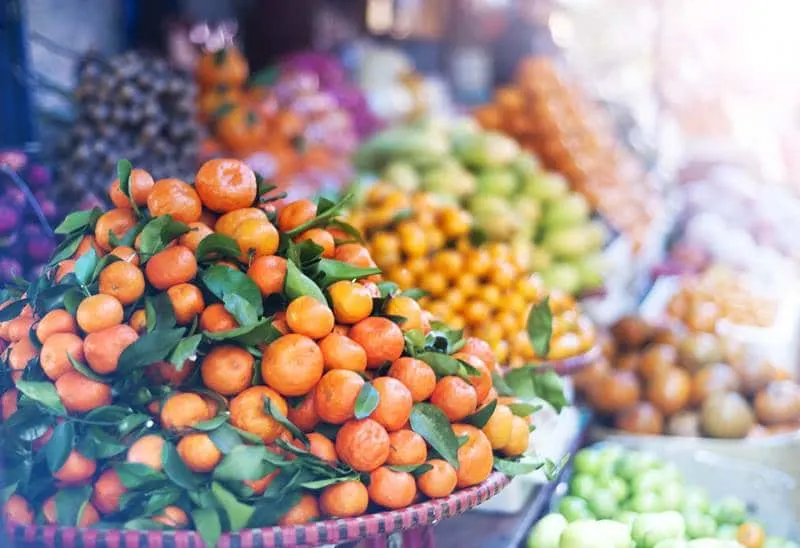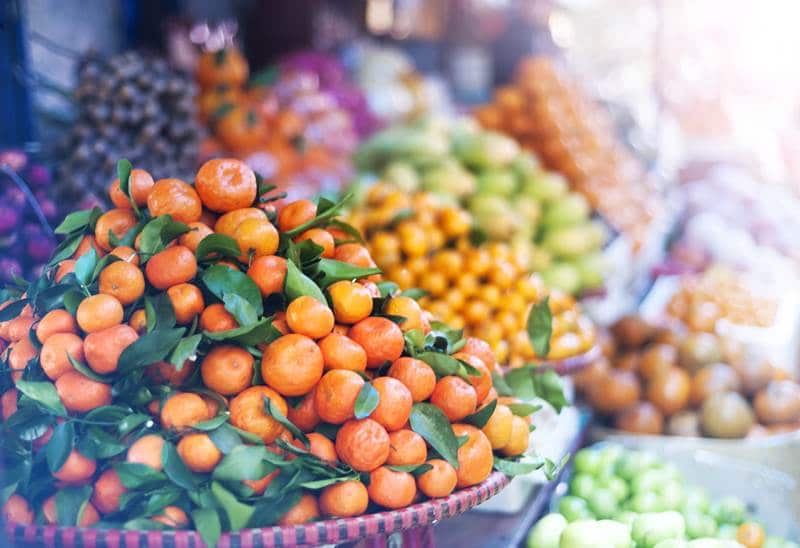 8. Eat at early bird hours
In the same light of the above tip you can also find great value on early meal times or happy hour when restaurants are not at their most busy times.
9. Buffets can be great value
These can offer great value but do check ahead if they charge the same for kids if you are traveling with your family, because sometimes it might not be a good deal for you depending on the age of your kids and how much they eat.
But buffets are a great way to taste everything available and specially if you have a big appetite. Normally you will find a variety of food that will please everyone in the family.
10. Ask the locals for recommendations
Most locals will be happy to help you with their favorite cheap and delicious places to visit, a great opportunity to try local food too.
The hotel staff or people who live in the area will usually know what's good, at a good price. You can end up discovering some fantastic meals for great prices.
11. Avoid fancy cocktails
Cocktails are an expensive drink in pretty much every vacation you will go.
If you do have to have a drink, steer clear of fancy cocktails, and go for beer or local wine. Drink one glass of water for every alcoholic beverage you have to keep costs down and avoid intoxication.
It is important to stay hydrated, so be sure to drink loads of water but if you want a different taste order one soda and divide it into the water glasses. You will get the taste without all the sugar and calories. This is a great tip for traveling with kids.
---
In short, there is a variety of ways that you can save during your vacation and saving on food means that you can enjoy other experiences while traveling.
What is your favorite way to save during your trips? let me know in comments below.
Other vacation budget articles here: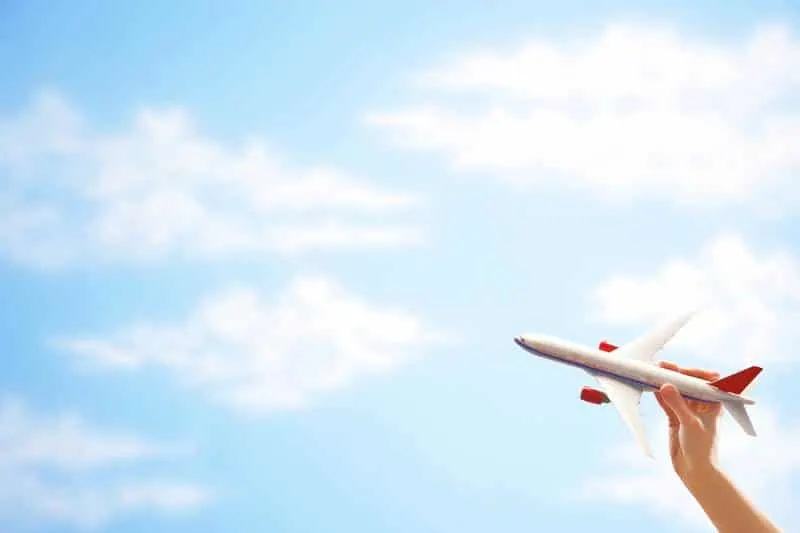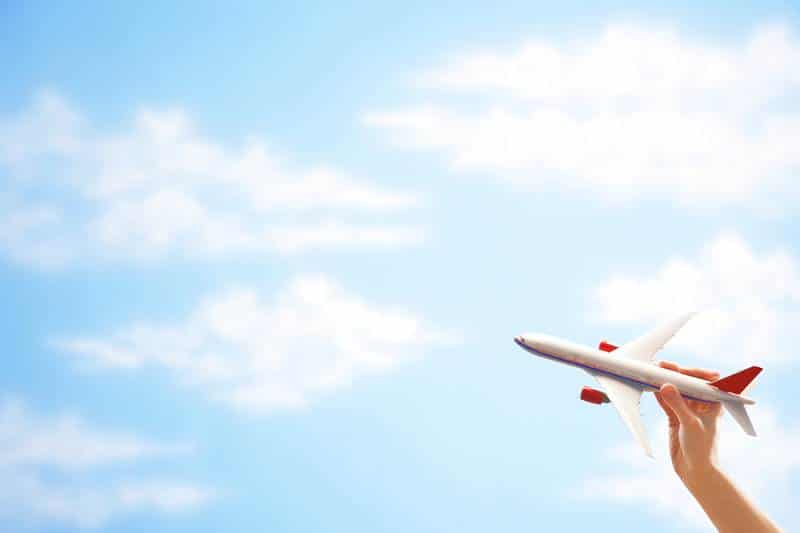 Why you should always have travel insurance
PIN FOR LATER!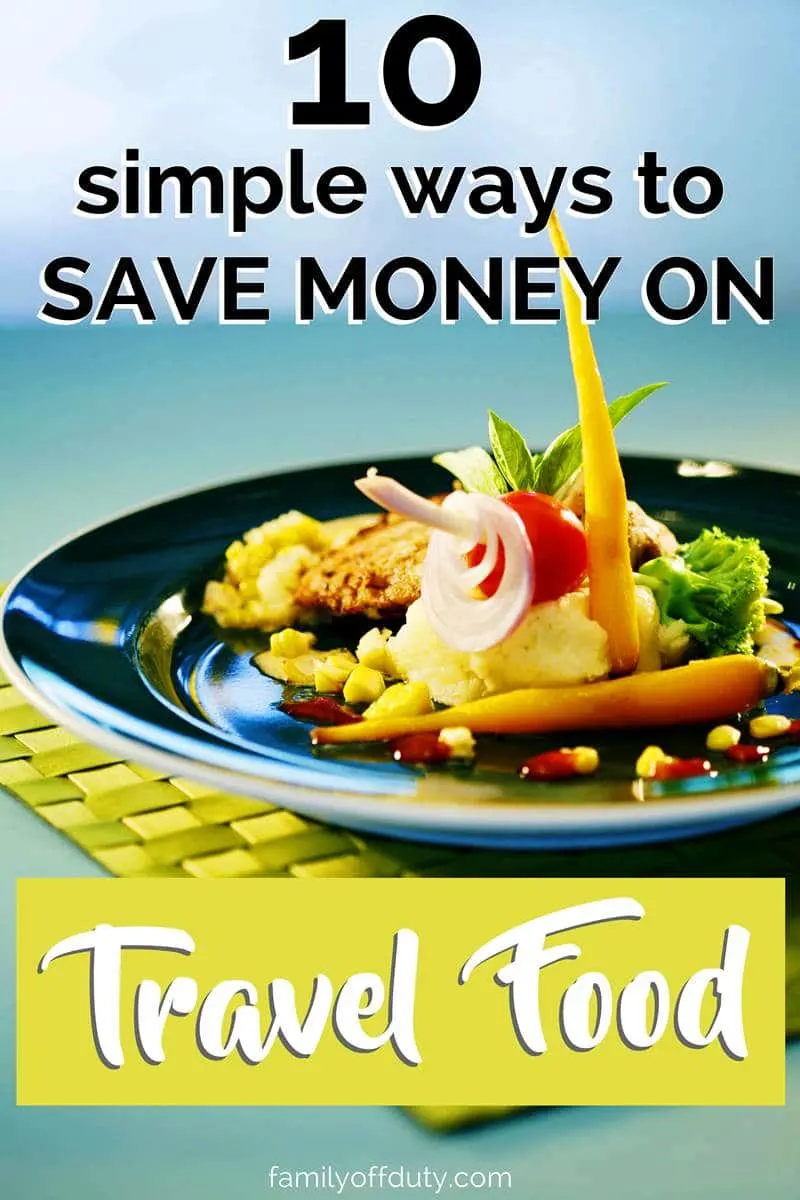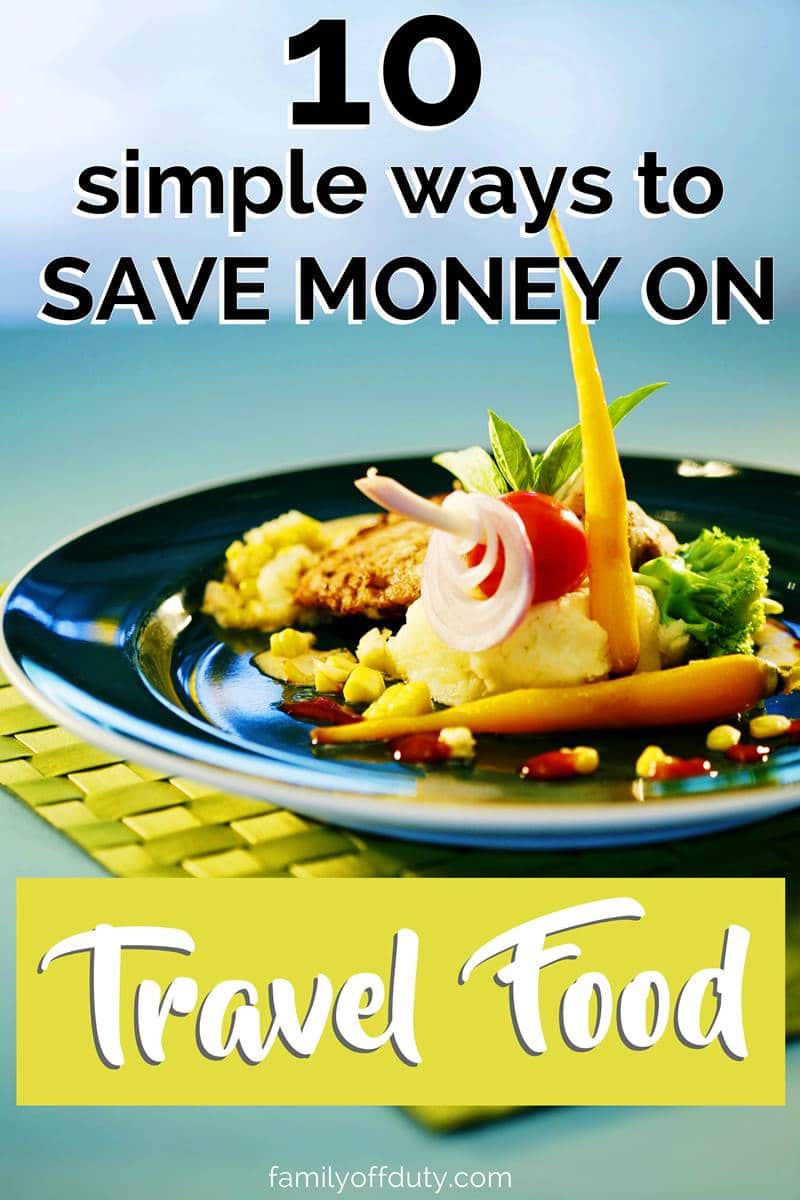 How to save money on travel food