Guide To Road Trip With Kids
Wondering how to plan a great family road trip? This guide has all the answers from packing list to best itineraries for family road trips with kids.
Are you planning a big road trip with the family? This can be a huge undertaking. It can also be a hugely rewarding experience that your kids will remember forever.
We have prepared a collection of simple tips to help your trip go smoothly. From road trip ideas to essential packing hacks we have got you covered! Check out Ultimate Family Road Trip Guide below!
Family Road Trip Packing List
If you are an experienced road tripper you probably already know all the things you need. Still, if you try to remember them all moments before leaving you are guaranteed to forget something.
That's why you should prepare with a family road trip checklist! You can write down everything you're going to need for the trip and then check the list before leaving – or use our kid friendly road trip planner checklist below. Here are a few of the essentials that should definitely be on your list.
Family Road Trip Essentials
These items are by no means the complete list of packing essentials but it is a good place to start preparing for a long roadtrip with kids.
Here are some of the most useful and important items that you should always bring. Take the time to create your own list and you'll surely include many additional items.
Wet Wipes: These are always great to have when taking a long trip with the kids. They are perfect for cleaning up unexpected messes on the go. No need to make a stop for water or towels.
Chargers And Cords: Most of us won't forget our cellphones but the same can't be said for their chargers. That phone won't be of much use if it dies halfway during the trip. Be sure to bring the wall charger as well as the adapter for charging in the car. And, of course, the charger cord is essential.
Water Bottles: There's nothing wrong with bringing your favorite soda. Even so, it's a good idea to bring a large supply of water bottles as well. You can pick up a 24 pack of them at the local grocery store and it should be sufficient enough for a long trip. The good news is that you can refill them once they are empty.
Snacks: Having the right selection of food items is going to help keep the kids satiated and under control. It's also going to help manage your mood as well. The last thing you want is to be hungry, irritable, and stuck driving a car full of kids. Carry on reading because further down I have some more food ideas for road trips!
Pillows And Blankets: If you're lucky, the kids will do plenty of sleeping during the ride (especially if you drive through he night). And if you're even luckier, you'll get to do some sleeping while someone else drives. In either case, you want to make sure you're prepared with pillows and blankets.
Reading Books And Coloring Books: These will help everyone stay entertained without constantly staring at their screens. The coloring books are for the kids, but feel free to bring a reading book or two for yourself.
Printed Map and Itinerary: Yes. Most of us have Google Maps so a printed map might seem unnecessary. The truth is that a cellphone signal can come and go in a lot of places. Having a printed map as a backup could save you hours of lost time.
Road Trip Snacks Checklist
Snack cakes and potato chips are all great, but they're also messy and not very healthy. If you are looking for healthy snacks to take on a road trip here are 10 food ideas that will help you packing food for road trips.
Don't forget to pack your cooler!
Celery sticks
Bagged salad
Yogurt
Cheese
Road Trip Checklist For The Car
A spare tire and a jack aren't the only essentials that you need to bring with you on the road. Below are some essentials for a safe car trip.
Emergency Kit: You should always keep an emergency kit in the car. It's particularly important when planning a family road trip. The emergency kit should contain first aid items, replacement batteries, and flares. Most kits sold at stores will include many additional items.
Driver's License, Proof of Insurance and Roadside Assistance membership: When our car during a road trip in another country we were happy to have had all these documents close to hand! For absolute no extra money to us we had roadside assistance come to us and bring our car to the dealer where they diagnosed the problem, replaced the car for another one so we could carry on our trip and organized the repatriation of our car. You hope you will never need to use it but have it safely organized before leaving.
Jumper cables or Jump Starter Battery: We need all electronics and cooler boxes working an it can take a toll on your car not mentioning that the battery can play out if the temperatures change abruptly. Kids may also forget a light on in the back seat and your car won't start in the morning (true story!). Have a jumper starter!
Car Manual (in your language….): We were stuck once with a car manual in German… didn't help a bit!
Jack and Spare Tire: Roughly seven tires are punctured every second in the United States. You may have never had a flat on the road before, but it's bound to happen sooner or later.
Flashlight and Extra Batteries: Another item you hope you never use but it is good to be ready when you are traveling after dark.
Extra Car Key: Good to have the spare key in case something happens with the main key.
Garbage Bags: Long trips will produce quite a lot of waste and it is easy to collect them as you go than clean the entire car later.
Cash: Good to have for emergencies and some tools may not accept credit cards.
Printed emergency contact numbers: If someone stole my mobile I wouldn't be able to call anybody these days, that is why I always carry a few important numbers on paper in case my phone dies or something happens to it.
Cooler: A cooler is need for either a summer or winter road trip as most new models can cool or heat. Great to keep your drinks, food and snacks fresh for on the go.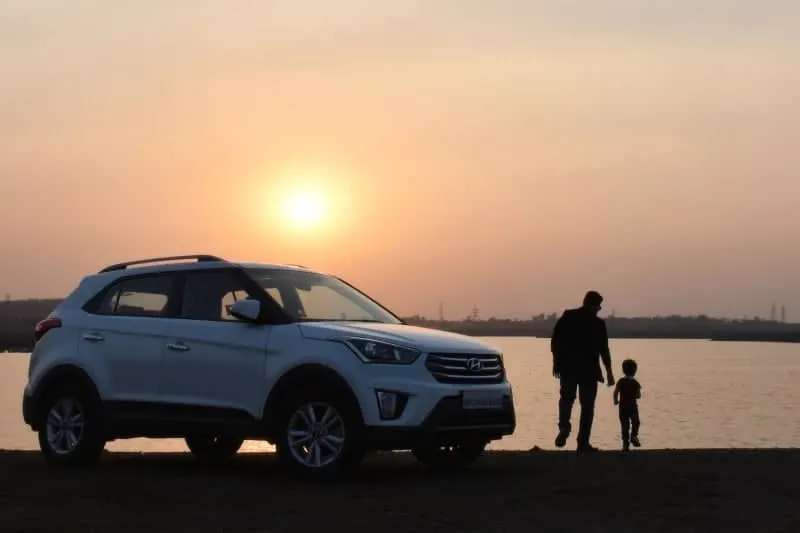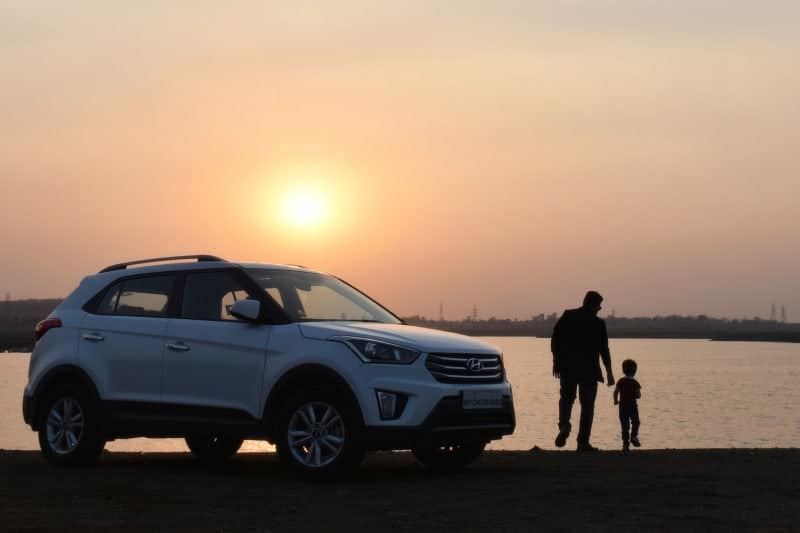 Things To Do On A Long Car Ride
Now that you have all the essentials to have a comfortable and safe car trip let's talk about entertainment.
Most adults will be happy with a nice podcast or listening to the radio during a long car ride but that is normally not enough to keep the energetic kids entertained for the entire journey.
Below I share some tried and tested ways to keep everyone busy and engaged during a long family road trip.
Kids can get tired of electronics even with the latest iPad model jam-packed with apps, videos and games. Which is actually great because there are some old fashioned games that require nothing but imagination that are super fun to be played in the car.
Here I have a list of of the best free family road trip games to help you have a fun family vacation travel. But some of my family's favorite are:
License Plate Game
Scavenger Hunt
I Spy Road
20 Questions
Check more fun family road trip games here!
Family Road Trip Questions
A great way to keep kids engaged and talking during a trip is to ask conversation starter questions or trivia related to subjects that the family enjoy.
And if you really want to have fun you could could come up with 'would you rather' questions and have a good laugh as a family.
A few examples of road trip questions for family vacation:
If you were a super hero what super powers would you like to have and why?
If you won $1000, what would you do with it?
What is your best family vacation memory and why?
What is your favorite game or toy and why?
Name 3 things you are grateful for.
If you could change your name what would you be called?
Would you rather live in the mountains or in the beach and why?
What is your favorite food? And your least favorite food?
If you can pick the destination for our next family trip where would we go?
What is your favorite joke?
Click here for over 60+ Family Road Trip Questions!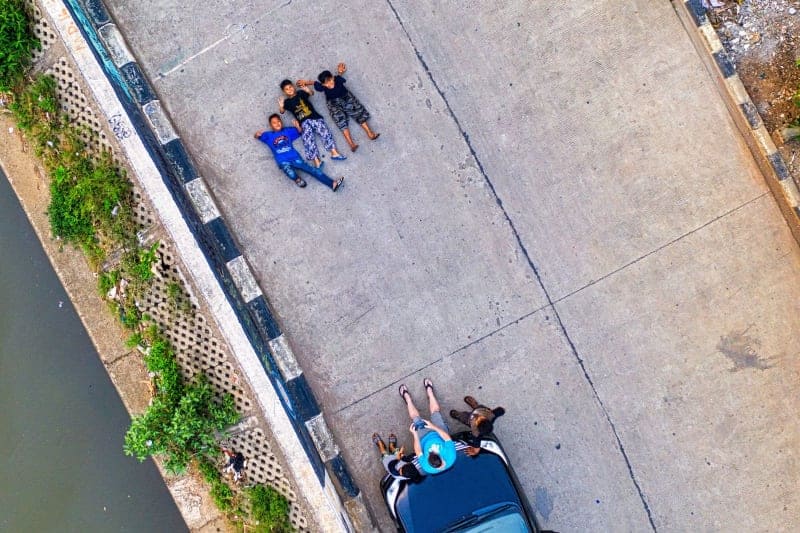 Kid-friendly Audiobooks For Family Road Trips
After you exhausted all the game ideas, snacks, music and games there is still one entertainment option for your family and kids road trip, audio books.
This is a great option when everybody gets tired or the driver needs more concentration on the road requiring kids to be quieter. You can find some of the best audiobooks for a family road trip in this list here but I have below some of my all time family friendly favorites:
Best Family Road Trip Destinations
Thinking on going on a road trip with kids but not exactly sure where to?
I may just have the solution for you with this list of the best road trip ideas for kids.
You can find some of the best family road trips below divided by destination. Enjoy!
Need some inspiration for going on road trip with kids? Check out these amazing Family Road Trip Quotes!
Best Family Road Trips In The USA
Below are some road trip itinerary ideas for families:
Family Road Trip Safety
Safety should obviously be of paramount concern during your family road trip.
Fun is important, but it won't matter at all if you can't safely reach your destination. Here are a few simple safety tips to ensure you get from point A to point B with as few problems as possible.
Get Ready For A Family Road Trip
Planning a road trip can be a stressful endeavor, specially if you are road tripping with babies or toddlers.
You should make sure that you have all the equipment to keep small children comfortable and entertained throughout the journey. Think about car seat, food and toys to have on the journey.
The most comfortable and at home the kids feel the easiest it will be to survive a family road trip.
When kids aren't happy and rested they can make a car trip quite stressful and this can lead to tiredness and jeopardize the safety for the entire family.
It might not seem like a big issue at the time, but statistics show that driving drowsy leads to more than 100,000 car accidents each year. It's clearly a big issue and not one that should be overlooked.
In this post you can read all the best tips for road trip with toddlers and babies.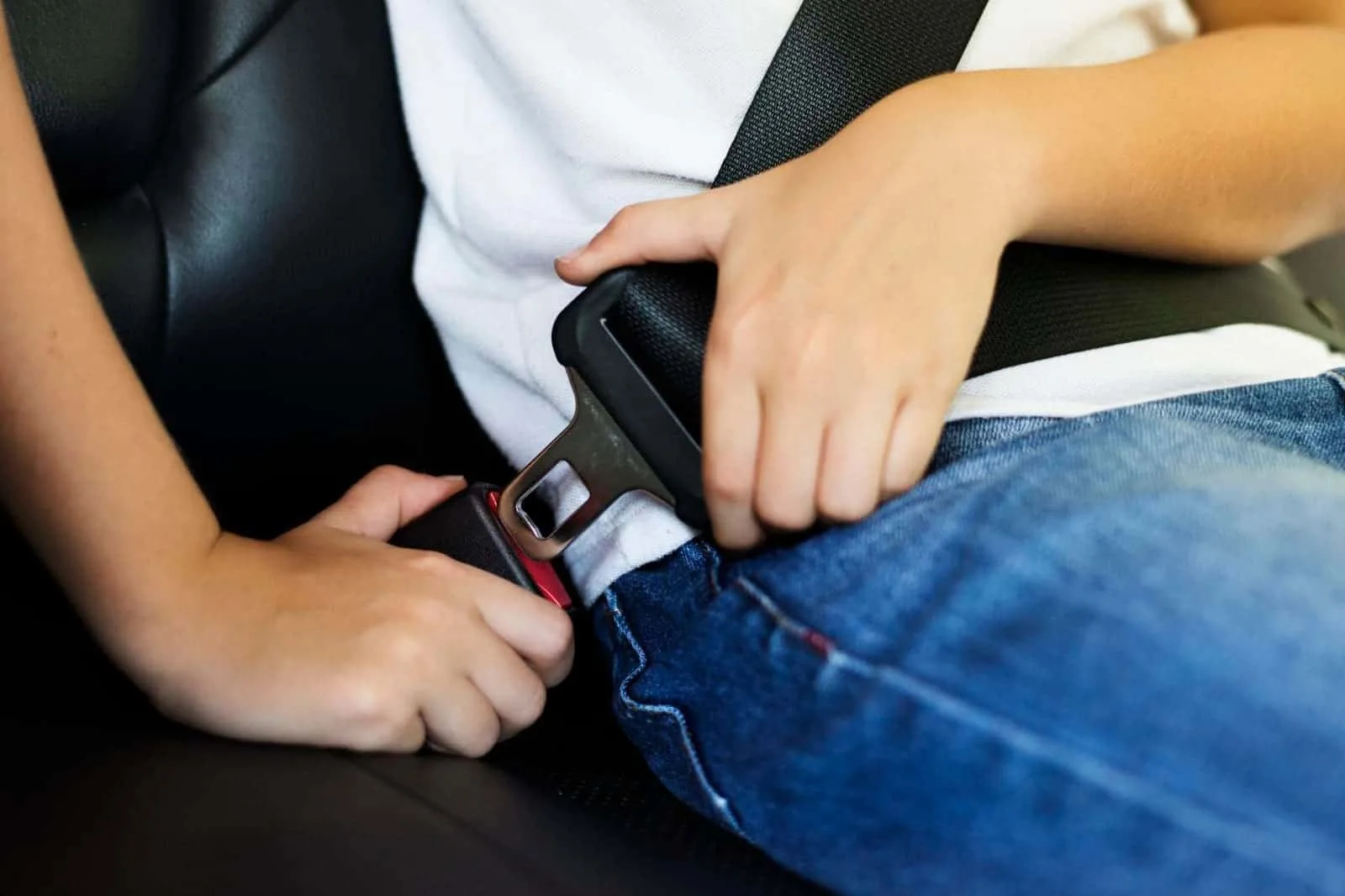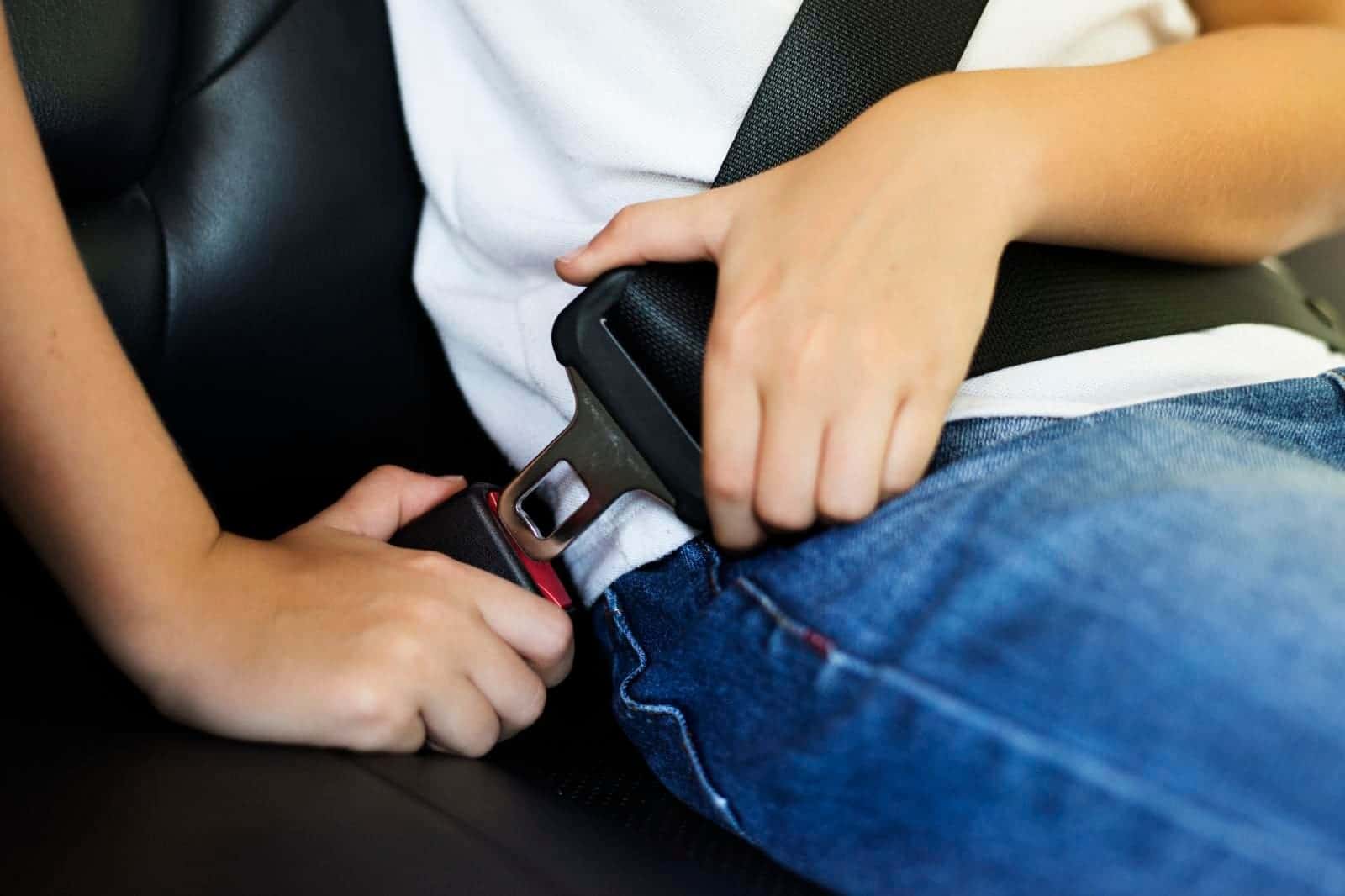 Get Enough Sleep The Night Before
You wouldn't take your family on a road trip after drinking and you shouldn't do it after a lack of sleep.
Sure parents are normally used to little sleep and you may not think you are tired, but the brain behaves differently after a lack of sleep even if you don't notice it. This leads to a lot of parents driving without getting enough hours of sleep the night before.
18 hours without sleep is the same as operating with a BAC of 0.05%. It gets worse the longer you stay awake. If you're up for 6 more hours, then that number doubles.
The obvious solution is to ensure you've had an adequate amount of sleep within the last 18 hours.
It's also helpful to drive with another adult. Once one of you is feeling drowsy you can swap seats and take a nap while they handle the driving.
Ideally you want your car to serviced just before the road trip and also have the insurance to make sure that if anything happen you are covered!
Did your car ever break down on your family road trip? Well, ours did! And we were in another country! Luckily we did have everything in place to get someone to fix the car plus in that situation without any extra costs to us. If you want to know how our family reacted to this situation you can read our post here.
Many people don't take road safety seriously. It's alarming how many people hit the road without having a spare tire ready.
You don't want you and your family to be stuck on a deserted road without a spare and the tools to change it.
It's also important that you know how to change the tire as well. Luckily, in this day and age, you can learn just about anything on the internet. Take time to familiarize yourself with the process and make sure you pack the spare and the jack before hitting the road.
---
One final tip is to remember to have fun!
It's easy to find yourself stressed and overwhelmed during a long road trip. Take time to stop and enjoy the scenery along the way.
Do you enjoy family road trips? Why or why not? Let me know in comments below!
More Family Roadtrip Posts:
PIN FOR LATER!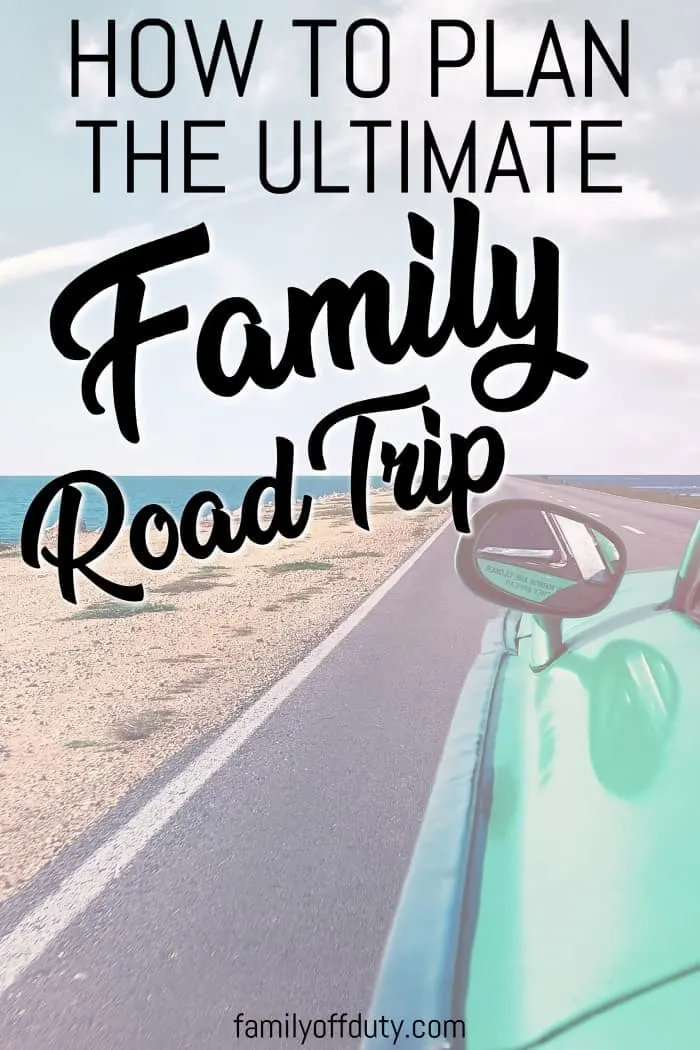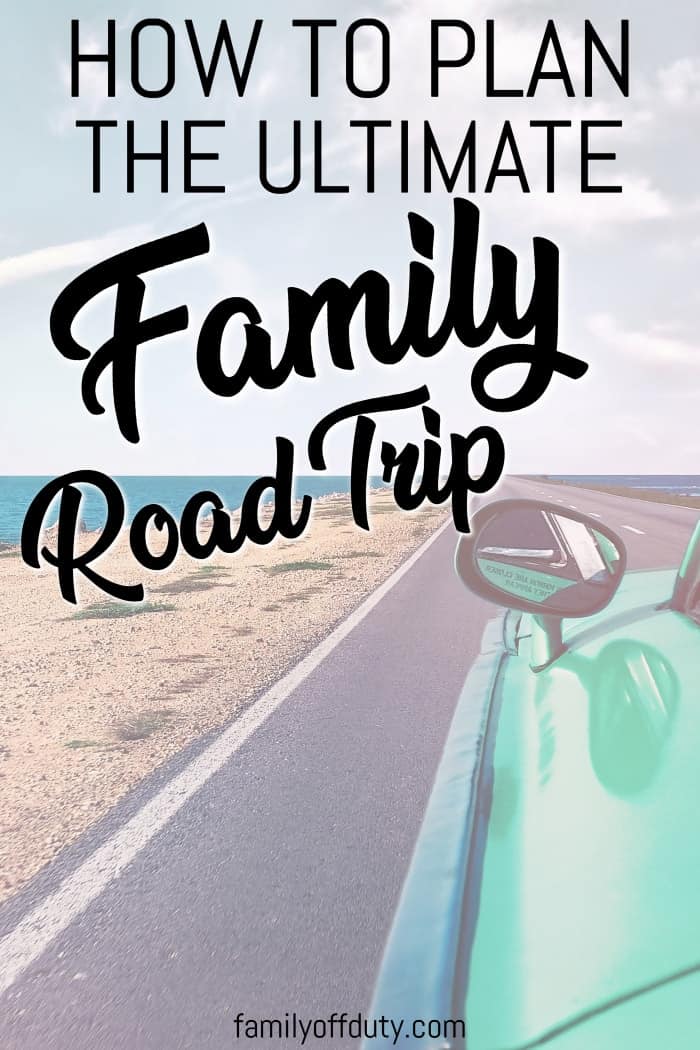 Tips For Road Trips With Kids