This is a series post with the best countries for family travel in different continents. This time we are talking about the fave countries in the American Continent that Family Travel bloggers loved to visit.
Find the most friendly destinations in South, central and North America below.
If you want to check our other posts of this travel series you can click here for best European countries for families and here for best kid-friendly countries in Asia and Oceania.
Check our page with more Family Travel posts!
Best Countries To Visit In The Americas With Kids
Costa Rica
"We love visiting Costa Rica because not only is it family friendly and affordable, but it's also very adventurous and great for nature lovers, such as ourselves. Everything from zip lining through cloud forests, rappelling off jungle waterfalls, surfing world-class waves, or hiking in one of the many beautiful national parks where wildlife is abundant and diverse (sloths, toucans, crocodiles, monkeys, etc) can be found in Costa Rica. The people are some of the warmest, friendliest people on the planet too (named the happiest country in the world), and truly live the "Pura Vida" life, making your visit that much more special." Christine, Adventure Together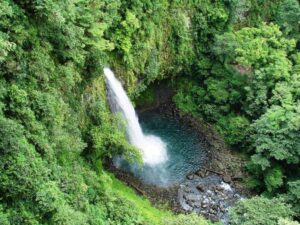 Recommended reading: Adventure family vacation in Costa Rica
United States
"The United States of America (USA) is an incredibly diverse country offering a plethora of experiences for families. From the ocean to the desert, incredible grasslands to the snowy reaches of Alaska, this country will keep you on your toes with adventure. With 50 states to explore, choosing where to begin will be the hardest part of your journey across the USA. It's sheer size almost demands some planning when it comes to travelling around it, especially if you have a time frame which you need to stick to. The USA has become one of our favourite travel destinations. Each trip is incredibly different from the last which provides great anticipation around what we might see around the next bend. For example, while driving along the coast of California from San Francisco to Los Angeles, we unexpectedly stumbled upon hundreds of Elephant Seals whelping their pups! Or when exploring Hawaii we spotted turtles laying their eggs! For us, the natural beauty of America makes it a drawcard. Of course, for families there is also the allure of the theme parks to consider. Disney promises magic across their parks and they don't ever fail to deliver. Or you could head to Universal Studios for a little Butterbeer while exploring Hogwarts. Prefer the adrenaline of a ride, your have Knotts Berry Farm, or there's Legoland for the kids who love construction. But then, who could forget Dolly Parton's Dollywood. The wonderful thing about the USA is that it caters for every whim you're family might have when it comes to travel. I think New York is on our sights next!" – Leah, The Kid Bucket List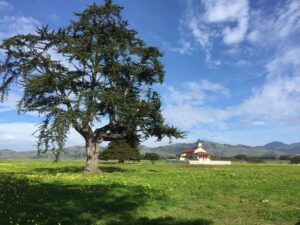 Recommended reading: Las Vegas with kids
Peru
"With lost cities and the Amazon jungle to explore, Peru fires adventure travel dreams for kids and adults alike. Peru is our favourite country to travel to with kids as it offers much to see and do, with the friendly nature of the people towards children a total bonus! While Machu Picchu is a "must see" a few days exploration in the Sacred Valley of the Incas will expose your young people to not only ruins, but living history, as they watch the descendants of the Incas weave, color their textiles with natural plants, herd their camelids (llamas and alpacas) and live life much the same as centuries ago. If you have a few extra days, a trip to the Amazon jungle is a must do, with a huge variety of wildlife! For people short of time 8 days is enough to get a taste, but ideally you would allow 2-3 weeks. Lima is about 8 hours flight from either New York or Los Angeles, and we recommend a stopover there before connecting to Cusco which is a high altitude city – you should go slowly for the first day! Peru has a developed tourism industry and it is up to you how you can organise your family holiday. You can get around pretty cheaply – and safely – if you are a DIY travel family, or you can try out some of the most unique – and exquisite hotels in the world." – Ariana & Norman, World of travel with kids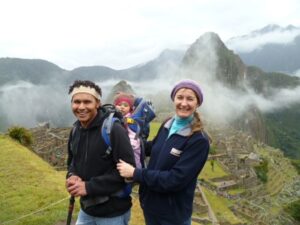 Recommended reading: Peru with kids
Jamaica
"Jamaica is an amazing destination for families. With pristine beaches, jungle adventures, and cultural activities, there is something for the whole family. Jamaica is full of beautiful resorts of all levels with great childcare options. If you book a stay at the famous FDR resort, your room comes with a complimentary nanny who can accompany you on your entire vacation in Jamaica! Be sure to book a cooking class in Jamaica where grown-ups and kids can learn to cook jerk chicken and other local favorites or go tubing down one of Jamaica's warm rivers. I highly recommend hiring a driver/guide while you are off the resort. They will know the best places and their prices are very reasonable!" – Vanessa, Wanderlust Crew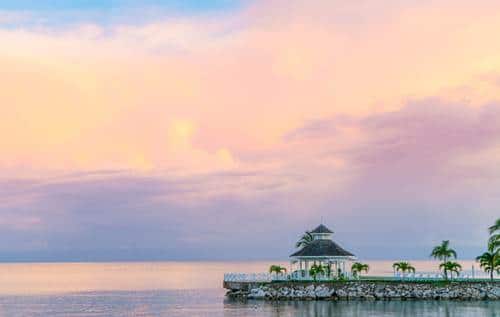 Recommended reading: Things to do in Jamaica
Canada
"Canada is an epic destination for family travel. This huge country is home to some of the most diverse cities in the world, some of the most stunning landscapes, and some of the friendliest people. Of course, we may be biased, since it's the country we call home. The cities of Canada are magical. Toronto is where you can find the most diverse cultures. Vancouver is where nature and culinary treats reign supreme. And Montreal is where the French language is complimented by the city's stunning art scene. And then there's the nature. The Territories of northern Canada are largely untouched waiting to be explored. Also, from East to West, Canada offers something unique around every corner. The Maritimes has their fishing culture. Francophone Quebec has the St. Lawrence River, Ontario has gorgeous forests. The prairies offer endless views and quaint farming towns. Alberta is the beginning of the Rocky Mountains, and then the coast of British Columbia home to some of the oldest cultures in the Americas. Whatever form of travel calls to you, there is something for everyone in Canada. It's safe, beautiful, and offers endless opportunity for learning and adventure." – Kevin, Wandering Wagars
Recommended reading: 33 Amazing places in Canada
Brazil
"Brazil has such a vast area and abundant natural resources, it sure offers plenty of opportunity for the perfect family travel getaway. From the long coast with its most beautiful beaches, warm sea, surf, great food and drinks to the countryside with different landscape, plenty of culture and friendly people – Brazil has the potential to please all kind of travellers in your family – from outdoorsy to city trippers. A trip to Brazil will definitely not disappoint you, just make sure to check the weather if you are not used to tropical temperatures. My best tip is to just pick a region and adventure over there, the territory is vast and you don't want to spend all your time in transit. Definitely enjoy the food, the climate and Brazilian hospitality on your next family travel." – Thass, Family off Duty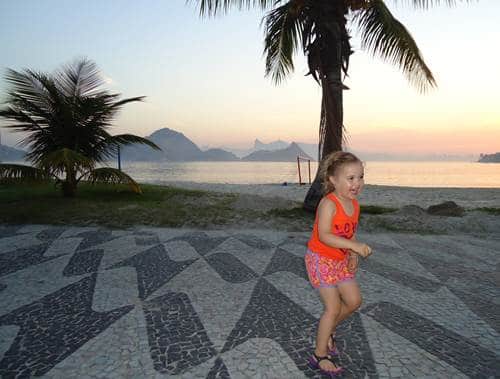 Check our page with more Family Friendly Destinations posts!
Nicaragua
"Central America packs a lot of punch and diversity into its small land area. Nicaragua is a country that is one of our favorites and word is just starting to get out about what a great destination it is. Many, like my parents, might still associate Nicaragua with its revolutionary struggles in the Sandinista era and wonder why anyone would want to travel there. Luckily that is behind Nicaragua and it is now one of the safest countries in the world to travel. The tourism infrastructure is still developing, making for low prices and more off the beaten path locations. Many claim Nicaragua feels like what Costa Rica was like 20 years ago. The beauty of Nicaragua is the diversity of things to see and do. The colonial cities of Granada and Leon with their crumbling and colourful facades make for interesting cities to explore while the pristine beaches of both the Pacific and Caribbean coasts offer endless opportunities to explore. Nicaragua boasts 19 volcanoes to see, the largest freshwater lake in Central America and amazing tropical wildlife. Our kids loved riding around in the ubiquitous, colourful "chicken buses" that easily get you all around the country. We loved the month we spent in Nicaragua and would definitely recommend a visit for families looking for an adventurous holiday." – Dawn, 5 Lost Together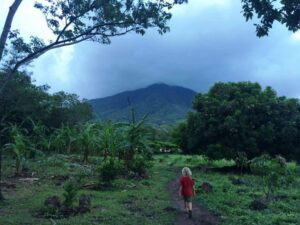 Recommended reading: Nicaragua with kids
Check our other posts of this series: