Family friendly vacations to Europe
For the best family holidays Europe has a lot to offer, from beaches to mountains and amazing cities. Check out our list of best family resorts in Europe.
We are now in Part 2 of our Best Countries for Family Vacation series. The first of this blog series highlighted the best countries in Australasia for travelling with kids.
The next post is all about American continent destinations, check it out here.
This time it is going to be all about the best countries to visit with the family in Europe. Again, all recommendations are from experienced family travel bloggers who have been there with their families. So if you need advice on which toddler or baby friendly vacation to take or wonder about the best family resorts in Europe, this list will help you!
We love traveling in Europe because it is so easy to do road trips and get to visit many countries at once!
From mountains to beaches and amazing cities, you can have a great time whatever time of year you wish to travel. This post is going to help you plan the best European vacation with kids!
We also have a list of what felt for us to be the safest cities in Europe if you want to find out the our list of kid friendly European cities. But for now check below our list of family destinations in Europe.
Best countries for family holidays in Europe
"Travelling with children is all about creating special moments for us. Moments that will stay with all of us even when our children are all grown up. Scotland is a great country to create a whole lot of those moments.
From capturing their imagination by following the Harry Potter trail in places like Edinburgh and Glenfinnan, to hunting for fairies in the Fairy Pools on the Isle of Skye.
This country is rich in both history and natural beauty. There are 5000 year old houses and standing stones to explore in the Orkney Islands. Lessons about freedom and heartache to learn at Culloden and other Jacobite sites.
Then there are the wild landscapes to admire and explore like Glen Coe and Kilt Rock . Castles to admire that vary from ruins like Urquhart to National treasures like Stirling Castle.
And of course no trip to Scotland could be complete without heading to Loch Ness in the hopes of catching a glimpse of the famous monster."- Kirsty, Travel with Meraki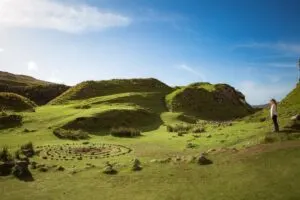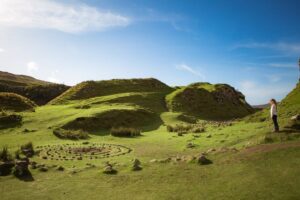 Recommended reading: Isle of Sky with kids
"My favorite country to travel to with kids is hands down Italy! I love it for several reasons. Italians are generally warm, friendly and inviting, even with a language barrier they welcome you into their lives. Children are valued in Italy.
Any time someone asked how many children I had, and I told them 4, they would tell me how lucky or how blessed I was, and no one batted an eye if my kids were running amuck or playing in a fountain. The food in Italy is delicious and kid friendly.
My kids will eat pasta, pizza and gelato all day long! There is so much culture and history in Italy which means there are so many opportunities for learning." – Vanessa, Wanderlust Crew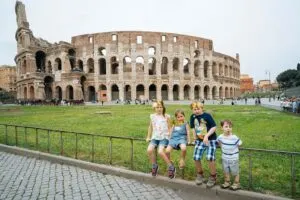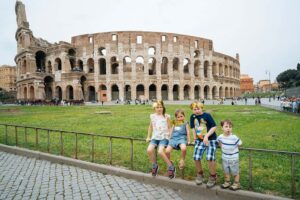 Recommended reading: Venice with kids
"The emerald Isle is a wonderful place to explore with families. The country is so beautiful, and has everything from deserted lochs, windswept mountains, daunting cliffs and rocky shores to calm green countryside, rolling hills and long sandy wave caressed beaches.
he weather is a tad unpredictable for all but the locals and you can easily see four seasons in a day. But this just adds to the beauty.
There is plenty to do if you are keen on being outside and like walking, cycling, fishing, surfing, kite-surfing, horse riding, kayaking, or any other outside activities. And indoors there is plenty to do in the cities and towns where most local establishments will be happy to show you a good craic and a perfect pint of Guinness. The food is great and the people are all very friendly and keen to welcome travelers.
Definitely one of the top family holidays destinations in Europe. If you have never been then now is the time to visit, and travel the Wild Atlantic Way from Kinsale to Derry. A good way to see the beauty that is Ireland." – Gavin, Family off Duty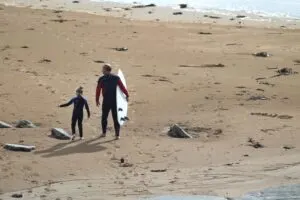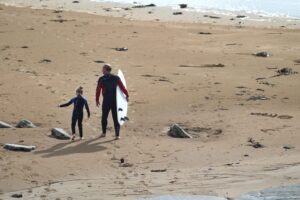 Recommended reading: Driving in Ireland
"Wales has a special place in my heart. I have fond memories of spending many a Summer with my family in Abersoch, North Wales. We had a static caravan in Llanbedrog, and we spent most of our days on the beach, sailing, waterskiing and windsurfing, come rain or shine.
Fast forward twenty (plus) years and I still visit Wales every year with our children. We love the beaches… the mountains….the castles, gardens, museums and railways….and the wildlife. We often visit Abersoch to spend an evening wandering along Llanbedrog beach collecting shells.
For us, Wales is easily accessible and there is so much to do for the kids – whatever the weather. At the beginning of this summer we headed to Pembrokeshire in our campervan and we fell in love with the gorgeous beaches, hidden coves, and beautiful sorbet coloured houses of Tenby."- Katy, Otis and Us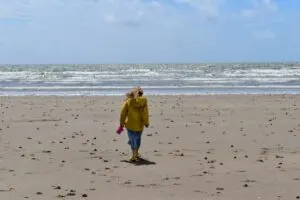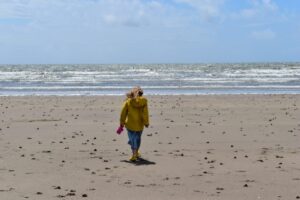 Recommended reading: Wales with kids
"Childhood is all about magic and Finland is a country that gives the whole family a huge dose of magic to treasure forever. I don't think I will ever forget the look of pure wonder and joy on my three children faces when they saw the Real Santa Claus in Rovaniemi for the first time.
But Finland is more than just the home of Santa. From rushing through the Finnish countryside on a husky sled to hand feeding reindeer lichen there are so many brilliant activities and sites to explore. The wildlife is a huge draw and we saw moose, arctic fox and of course we were always on the look out for the famous Finnish trolls too.
In the warmer months there are amazing family friendly walks and hikes. In winter, the country is transformed into a magic wonderland.
You can choose from 24 hour sunlight, midnight sun and endless days to the total opposite. And of course there is always the chance of experiencing the Northern Lights. From mid-August until the beginning of April there around 150 nights a year where you may be lucky enough to watch them dance across the sky." – Kirsty, Travel with Meraki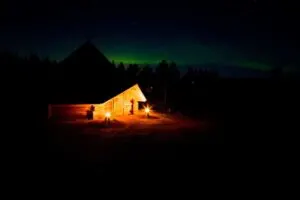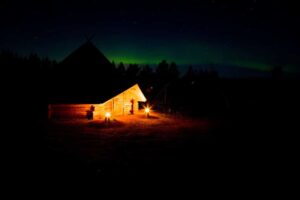 Recommended reading: Finland with kids
"As a family who loves to be outdoors, Norway was the ideal country for us visit. We found that even in the cities, the surrounding forests were easily accessible by public transportation.
While travelling with a toddler and a preschooler can sometimes limit what you see and do, we were still able to enjoy the spectacular fjords and breathtaking views. Pairing all the fun outdoor adventures with interesting museums and fun aquariums, it was easy to fill our days with activities that everyone enjoyed doing.
What we really loved about traveling to Norway with kids was how easy it was to spend our days doing something everyone loved.
In Bergen, we hiked up Stoltzekleiven and over to Mount Fløyen ending the hike at a playground for the kids. We started our morning in Alesund on coastal trails, letting the kids run while we enjoyed the scenery on the way to aquarium. Even visiting the Oslo Opera House, our two little ones thoroughly enjoyed walking on the roof.
Add on a drive along the Atlantic Road and a ferry ride to the famous Geirangerfjord, Norway quickly catapulted into one of our favourite countries to visit." – Celine, Family Can Travel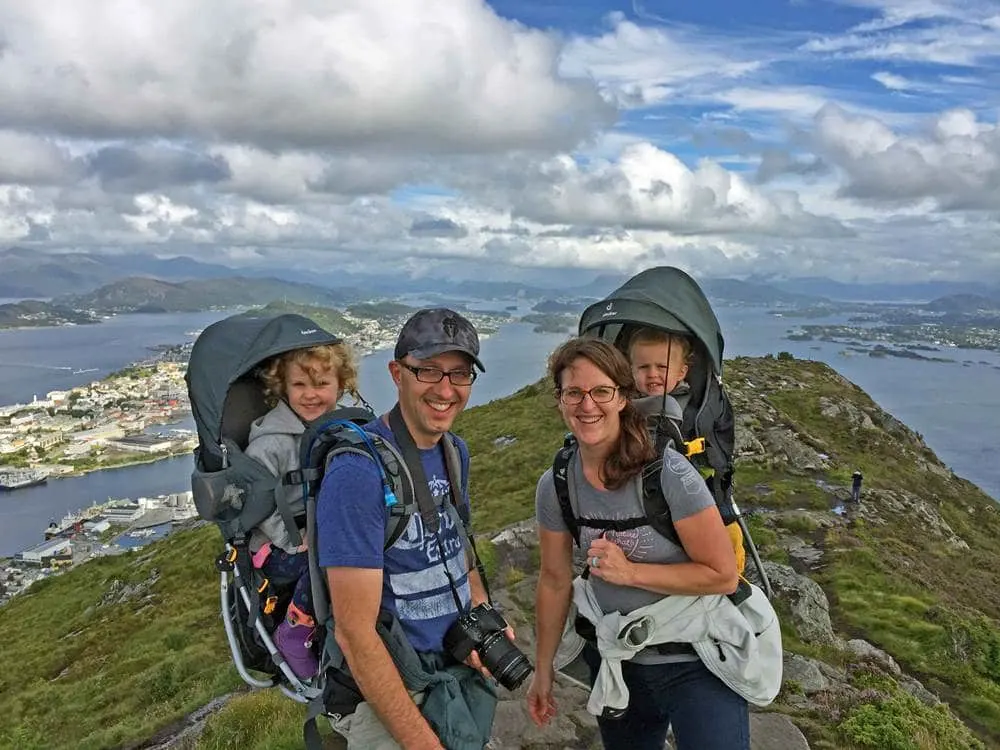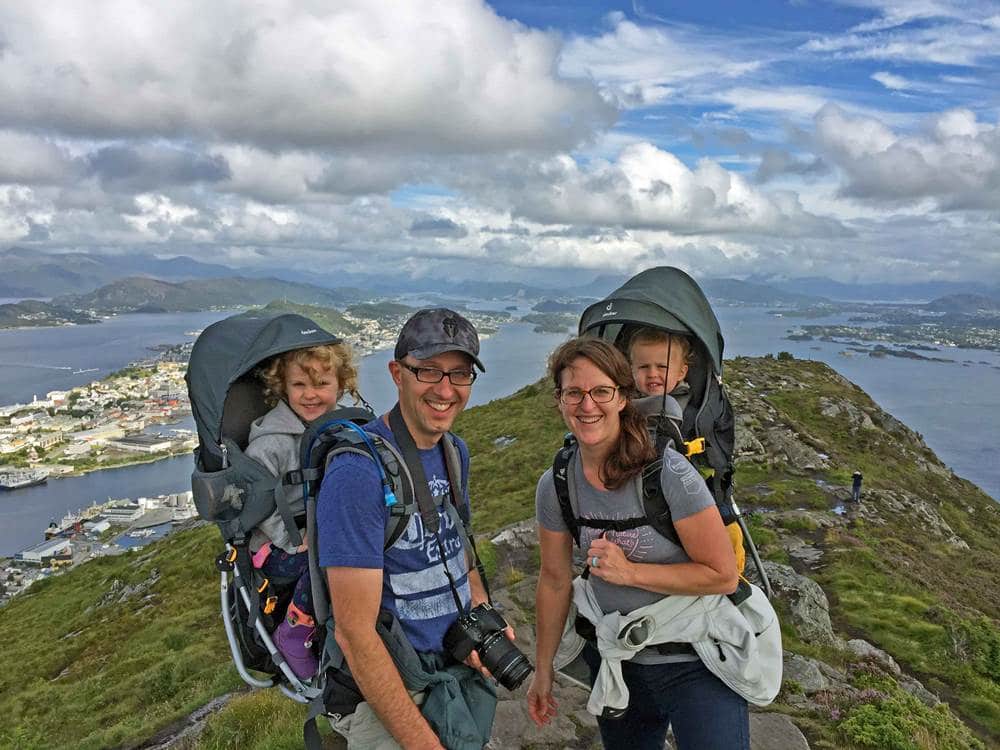 Recommended reading: Packing list for Norway with toddlers
"Poland is one of my favourite places to visit with our girls. We have been there are few times now and we all love it no matter whether it is beautiful weather or snowing. The people are so friendly towards the girls and majority of the places we take them to they are welcomed the same way we are.
We find that there are so many places that will have kid-friendly activities and great facilities for them so that they stay engaged with what they are doing.
Whenever we have had an issue someone has always happily helped us out. It is also a great place to go as with it being so kid-friendly accommodation for the 4 of us is cheap and majority of the time easy to find, we even had an amazing night in a castle!
It holds a special place in our hearts as we have done so many amazing things there and last year we spent our first white Christmas in a beautiful town with our friends. We love Poland and we hope that people will love it as much as we do."- Bec, Wyld Family Travel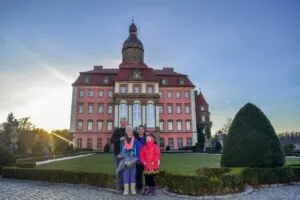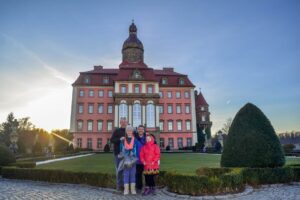 Recommended reading: Amazing night in a castle
"Switzerland has been our family's favourite European destination for years. Summer or winter – we try to visit at least twice a year. If you love nature and outdoor activities in the most spectacular setting, then you cannot go wrong with the Swiss Alps for a family vacation.
In summer you can go hiking, ride alpine coasters, swim, rent a boat on the numerous mountain lakes, or visit one of the many charming towns that Switzerland is known for… Everywhere you go, there are plenty of playgrounds and lots of other family-friendly activities.
Oh, and those Swiss cows with their cute bells that our kids just can't get enough of. We love Switzerland in winter as well, and not just for skiing, sledding, tobogganing, or snowshoeing. The mountain scenery is simply amazing! Furthermore, you can sleep in an iglo, visit an ice bar, or walk inside an ice tunnel – there is so much to do for young and old.
And there is probably no better way to spend a cold winter evening than with a glass of wine and Swiss cheese fondue by a fireplace in the mountains." – Jurga, Full Suitcase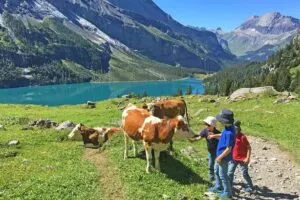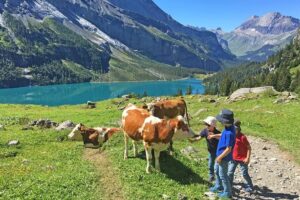 Recommended reading: Summer in Switzerland with kids
"We spent 3 months in France in 2016 and it's such a fabulous place to travel with kids. Firstly there's the glitz and glamour of Paris – our kids loved seeing the Eiffel Tower in real life, trying macarons from Lauduree and experiencing EuroDisney.
There's nothing like bringing history to life by exploring a real-life chateau or castle, of which there are so many in France. There are many family-friendly village fetes and markets with entertainment, we spent the most glorious summer evenings at the marche nocturne (night markets) in the Dordogne region enjoying the most divine local food and wine while our kids were entertained by a clown, balloon sculptures and music.
We also enjoyed watching the Tour de France while camping in the Pyrenees mountains, the excitement of Bastille Day fireworks and exploring fabulous ice caves at Chamonix in the Alps. One of our favourite memories is climbing the highest sand dune in Europe, the mighty Dune du Pilat and we had great fun running down to the bottom – and getting all the sand out afterwards!" – Kylie, Our Overseas Adventures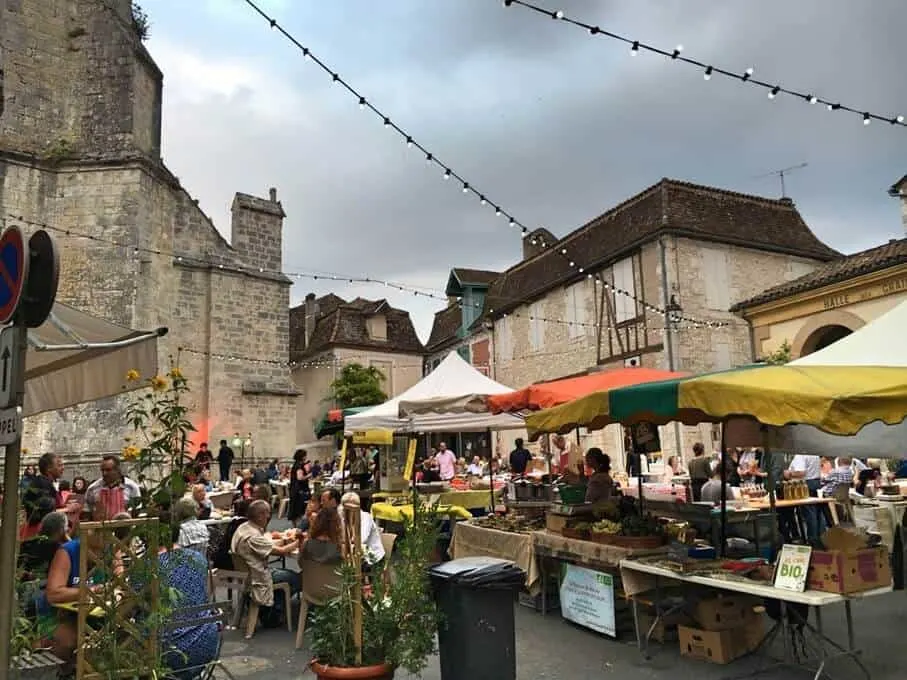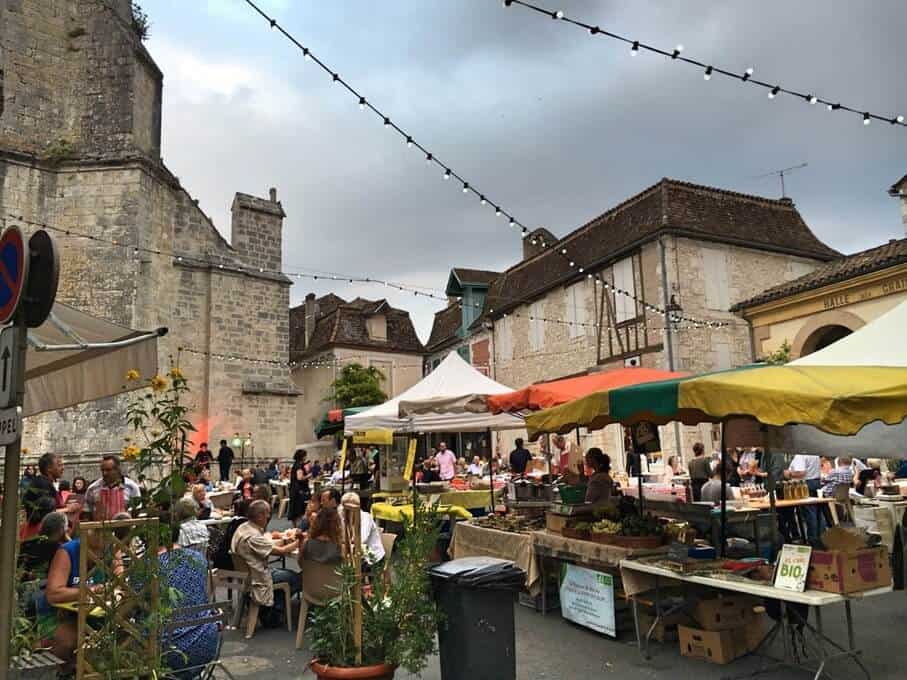 Recommended reading: French night market with kids
"Iceland is a perfect destination for families that enjoy being active outdoors. There are very few places that offer such a stunning and diverse landscape from black sand beaches and towering green cliffs to barren lava fields dotted with green-grey lichen to glistening white glaciers and towering icebergs.
Driving through Iceland will draw out a chorus of "ooohs" and "aaahs" and satisfy all your adventure junkies. While small tots can enjoy meeting Icelandic goats, sheep and horses while taking in the beautiful scenery, kids eight and up can splash through rivers on a buggy adventure, swish over glaciers on a dogsled, or zoom across the ice on a snowmobile.
Older tweens and teens can participate in glacier hikes, ATV rides, and river rafting. With long days of daylight in the summer and the possibility of seeing the Northern Lights in the winter, there isn't really a bad time to go." – Tamara, We 3 Travel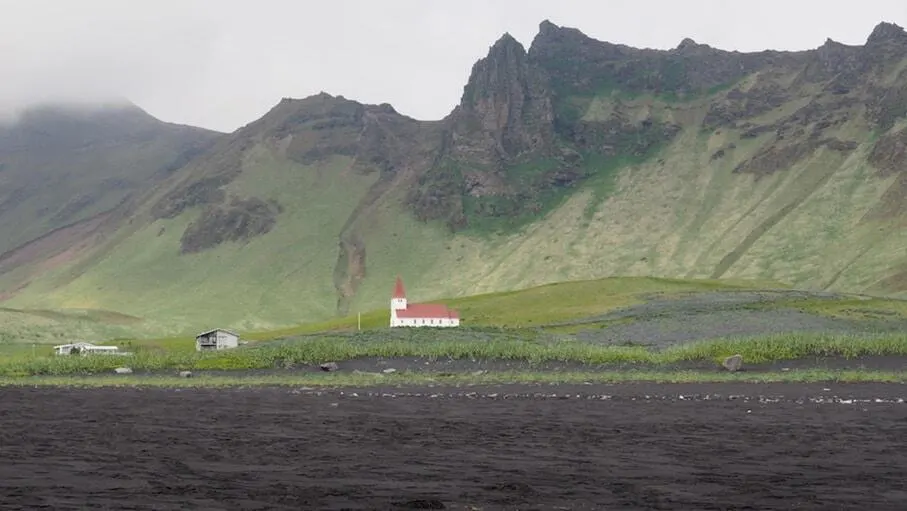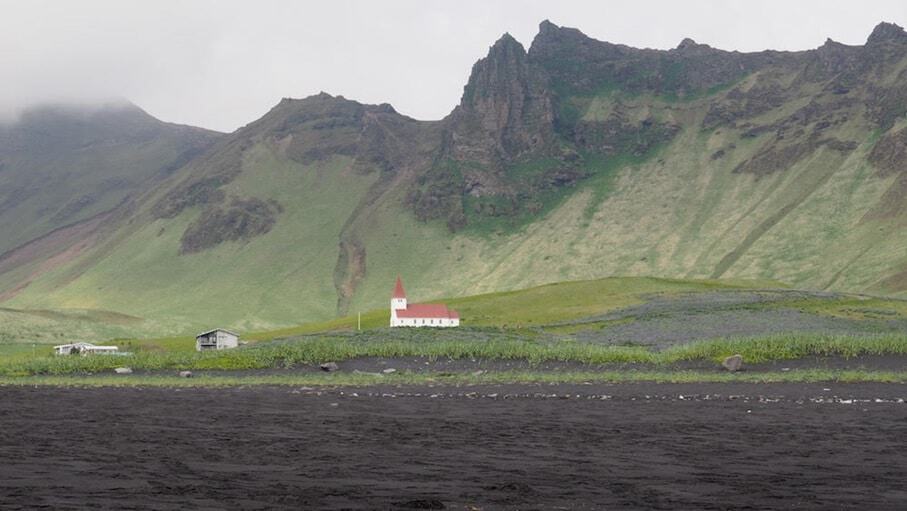 Recommended reading: Iceland itinerary for families
"We may be a little biased towards England, given my husband was born and raised there, but the little island nation packs a huge punch for visiting families. To journey through its sprawling ultra-modern cities, medieval villages and pretty seaside towns, is to journey through time.
My history loving kids marveled at ancient Stonehenge and marched along the battlements of a medieval castle. We explored the Norfolk broads by riverboat and wandered through pretty Tudor villages in Suffolk. In London, we took in historic sites including Tower Bridge, Big Ben and The British Museum along with more modern icons including the Millennium Dome and The London Eye. But for my wannabe wizards the highlight was following in the footsteps of Harry Potter.
Favorites included Platform 9¾ in London's King's Cross Station, the set of Hogwart's Great Hall in Oxford, a tour of Warner Bros. Studios to see the original movie sets and costumes and a café serving butter beer, and broomstick lessons at Alnwick Castle in Northumberland, a place that doubles as Hogwarts in the films and has appeared in Downtown Abbey and Transformers." – Aleney, Boy Eats World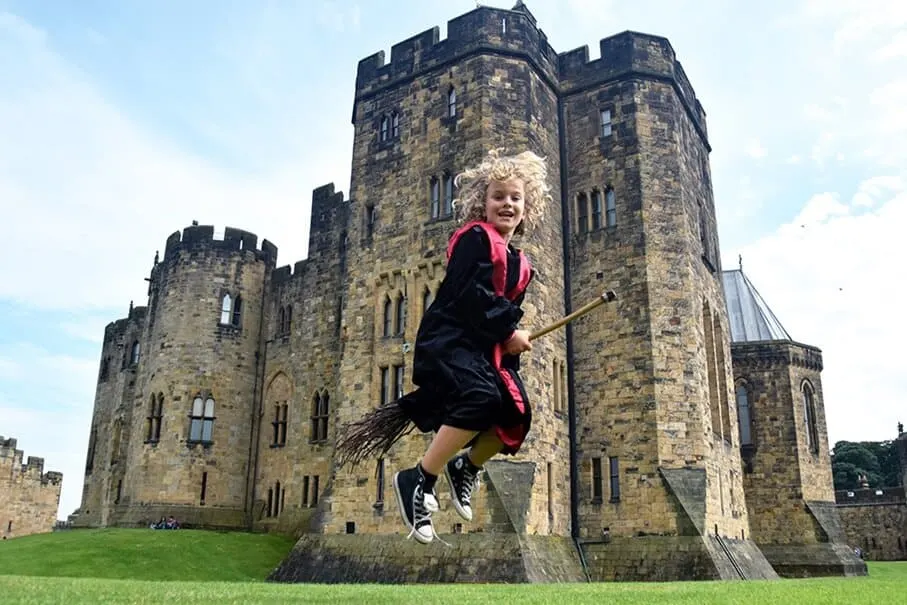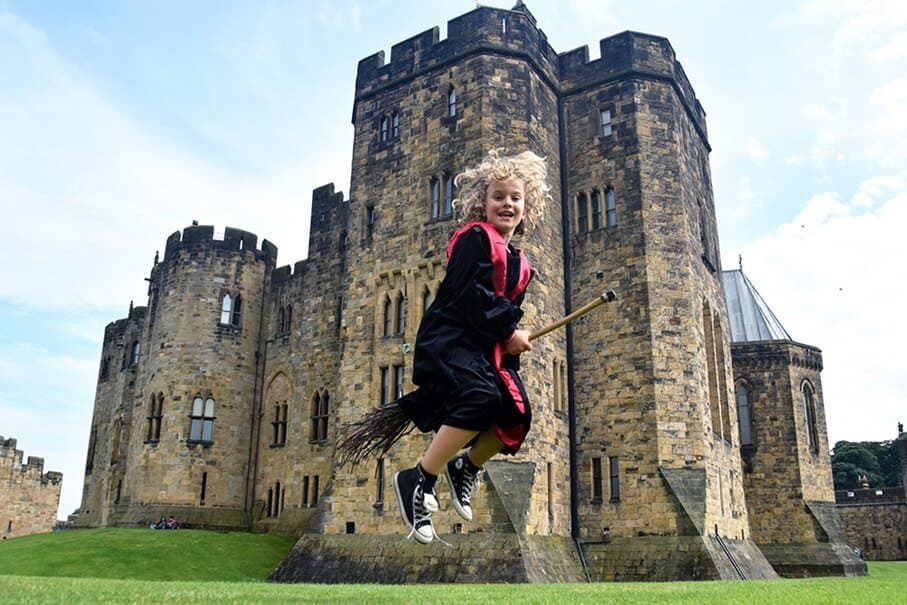 Recommended reading: How Harry Potter is helping me grow great humans
"Slovenia's tourism slogan is I FEEL sLOVEenia and we truly did fall in love with Slovenia. The best way to describe Slovenia is to say that it is several countries in one. It has a beautiful albeit short Mediterranean coastline, lush green picturesque valley's and snow-capped Alps, serene wine regions, castles, alpine lakes with crystal clear water, walkable bike-friendly cities and it is a short flight from most top European destinations.
The country is very affordable compared to other European countries and small, making it easy to get around. Slovenia can be crossed in about 4-hours; therefore, you are never on the road for long, great when traveling with little explorers.
All of it's neighbouring countries are tourist hot spots! Americans dream of visiting Austria to dance through the mountains in Salzburg a la Sound of Music , Game of Thrones fans are flocking to King's Landing, aka Dubrovnik in Croatia, but Slovenia is often overlooked.
Slovenia has a well-organized farm stay program, which is a great way for a kid friendly low key relaxed holiday, there are more than 850 tourist farms in Slovenia, most can be booked via booking.com."- Jules, Shades of Courage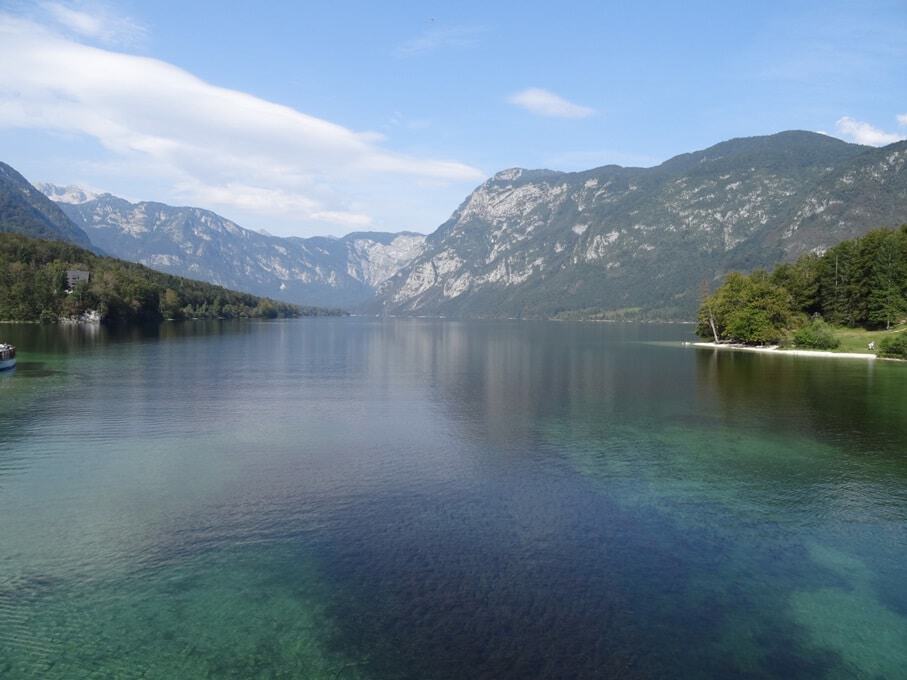 Recommended reading: Slovenia with kids
"Spain is an amazing country to travel with kids. Besides being the cleanest country I have visited, there are many walkways built for exploring which make it so easy to get around with a stroller. The streets are tidy and well designed, allowing for cycle paths – another fun family activity.
Spain is really touristy meaning there are a whole heap of family friendly activities to do with kids. One of my favourite things to do is explore Spanish islands as well as the mainland. Spain is so diverse, you can visit the Canary Islands in winter and still get great weather, or visit Ibiza in Spring for a cheap family getaway.
Spain is the country we have explored most with our son and that is because of the mix of it only being a short flight from the UK, the cost and the beautiful weather you can experience at short notice." – Tasha, Meldrums on the Move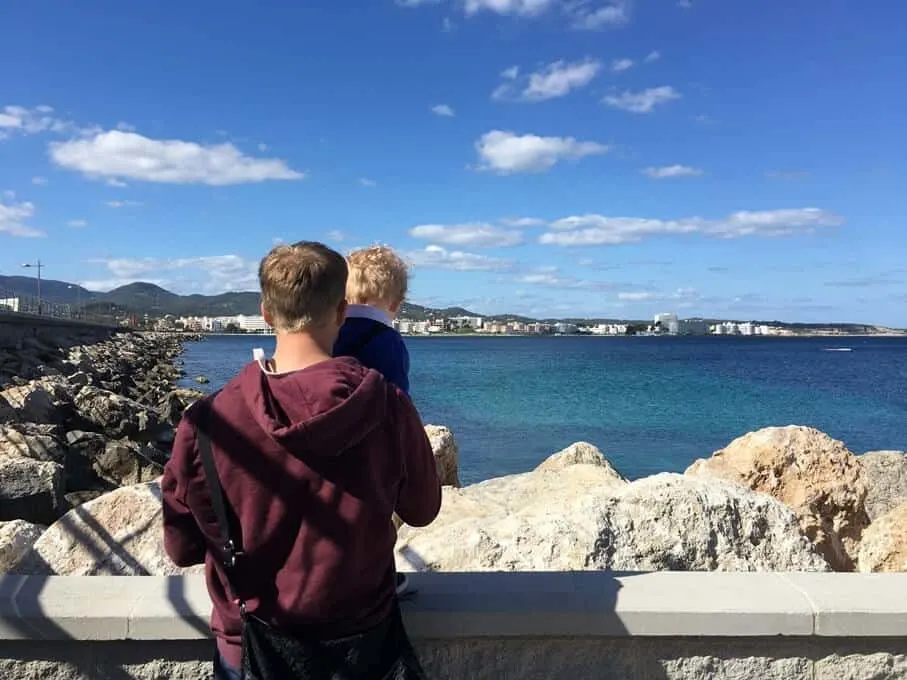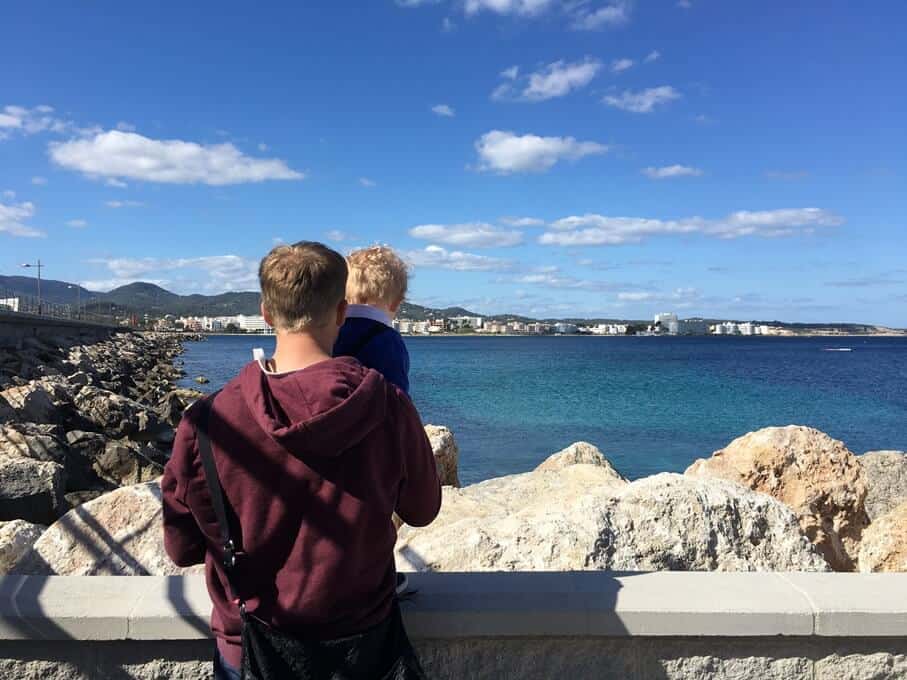 Recommended reading: Ibiza with kids
"Portugal is one of my favourite countries because it feels like home. We can go from big cities to nice little towns where the people are so nice to us. The big cities have lots of things for us to see and history for us to learn about. We have gone from beaches to beautiful town squares to the most colourful castle we have ever seen and it just gets better.
Kids are welcome at majority of places and we are made to feel as important as our parents are. A lot of the the places we stay also have playgrounds right near our accommodation which is great for us to let of some steam after a day of exploring.
Dad also says that it is great for our budget as it is safe and well priced place to stay in. I love Portugal because I feel safe, I love the weather and we can relax while we are there." – Marley, Wyld Child Travel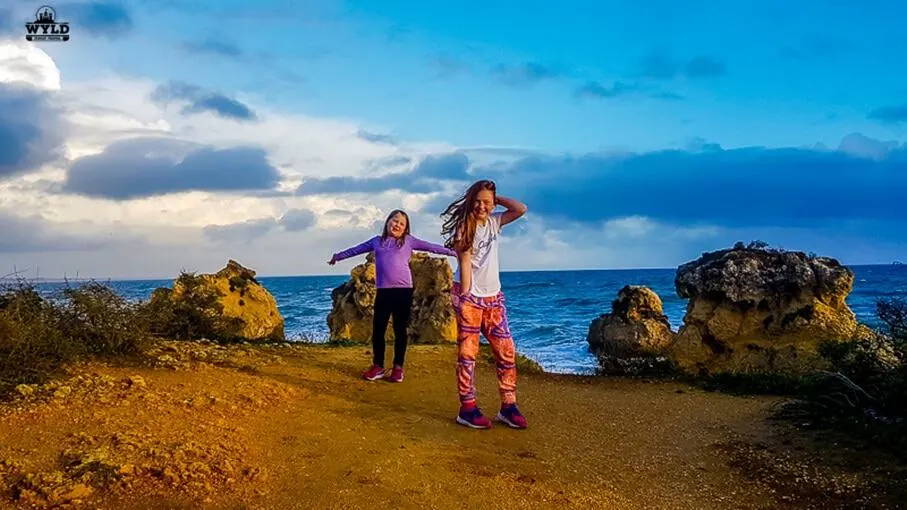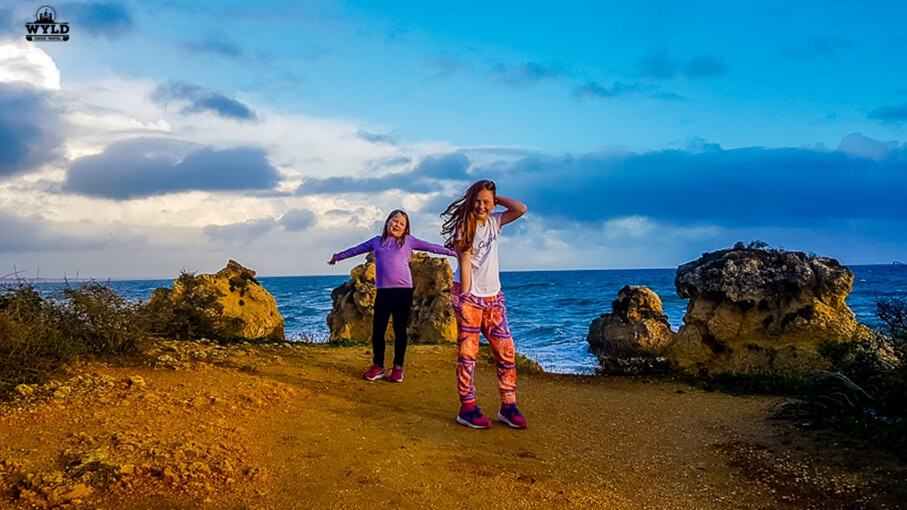 Recommended reading: Travel from a kid's point of view
"Russia is the largest country in the world. Surely a place that spans nine time zones and has clearly defined seasons means that you can find something to satisfy even the pickiest of the younger family members? In Moscow and St Petersburg alone, you will find a varied selection of parks, playgrounds, kids' indoor entertainment spaces, performances and museums (400 000 stuffed animals anyone? Everything related to space that doesn't involve landing on the moon?).
As an incentive to travel further, what could be better than travelling by overnight train between destinations, where the stress of occupying younger family members is removed because they are snoring gently in their top bunks? Add to this that the food at its worst is the sort of bland home-cooked stews and soups, a type of meat-filled tortellini or bready sweet and savoury pasties that most kids will choke down without too much of a fight (at its best, parents will love it too).
And that Russians, by and large, like kids and will go out of their way to make them comfortable and happy. Surely you have a winner? Your only problem, in fact, is the somewhat labyrinthine and costly visa application process." – Sol, Kidding Herself
Recommended reading: Moscow with kids
So, what do you think about our list? Do you have any amazing family destination to add? Let me know in comments below!
And check the best destinations for family travel in Asia here. Or here for the best destinations in the Americas.
More family vacations Europe posts:
PIN FOR LATER!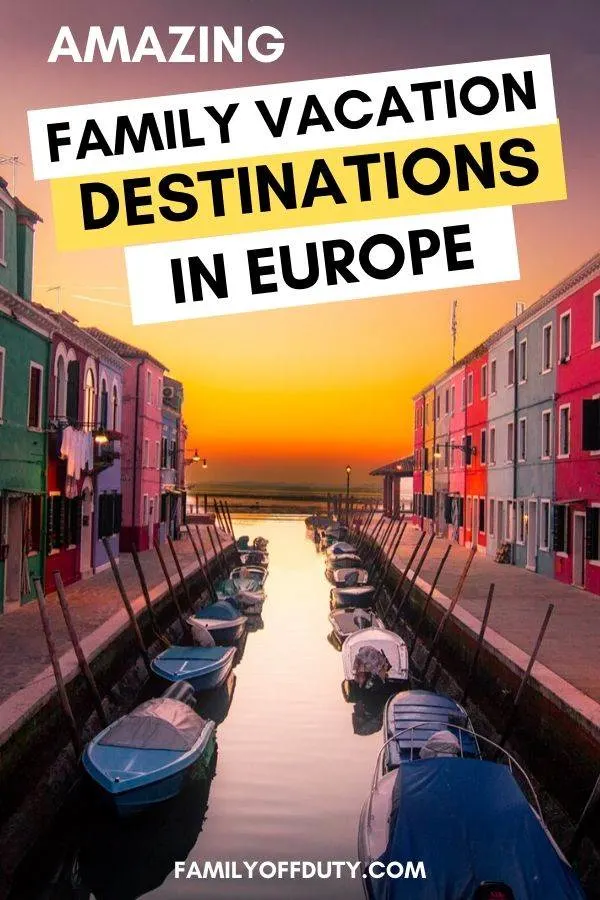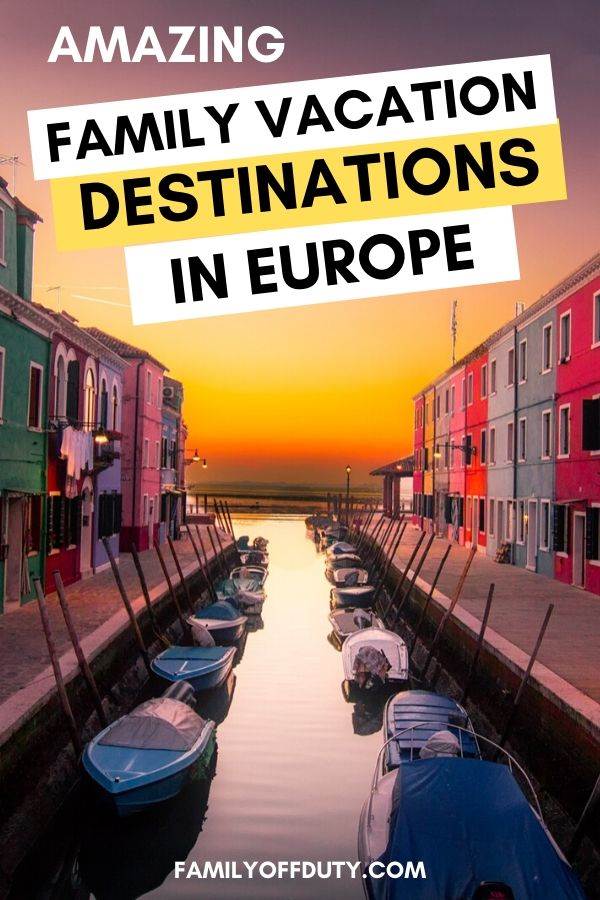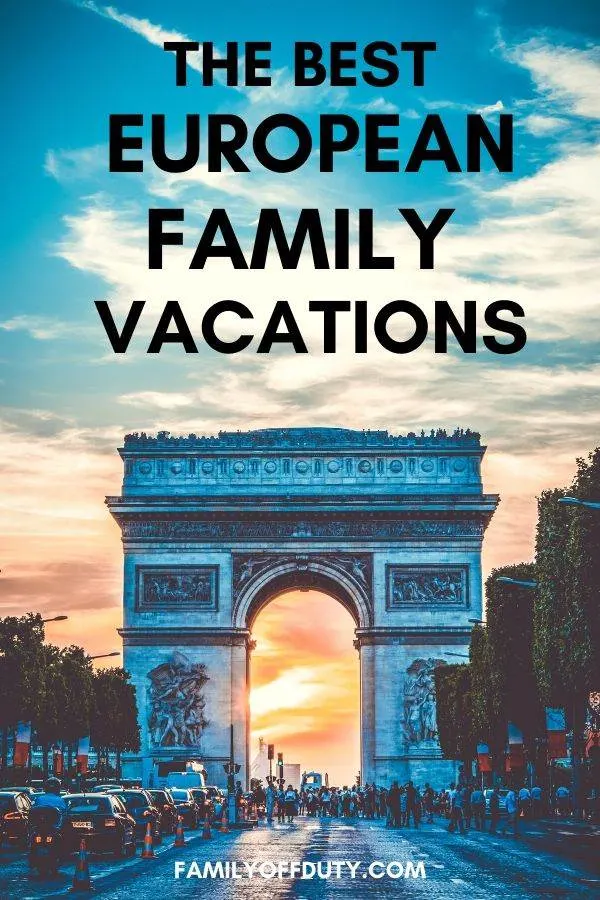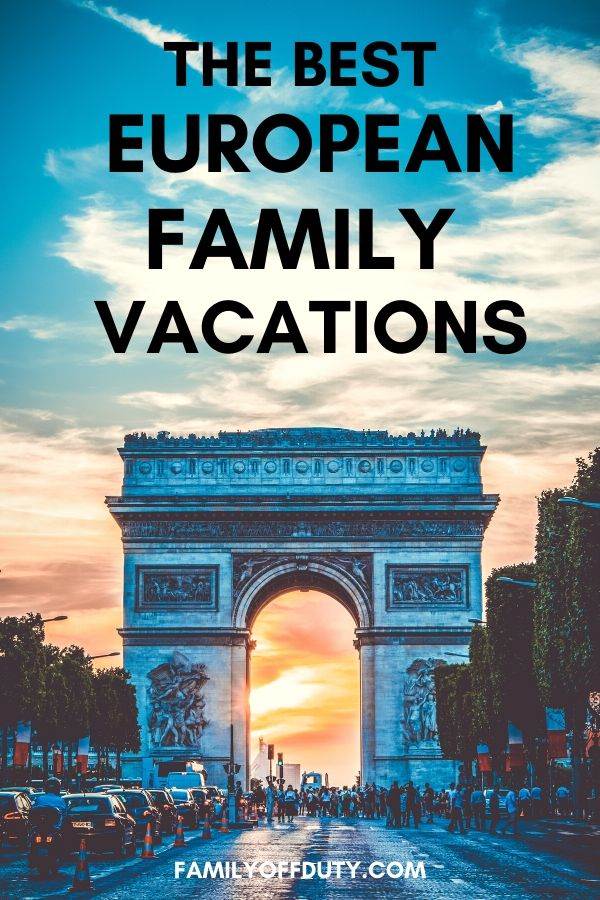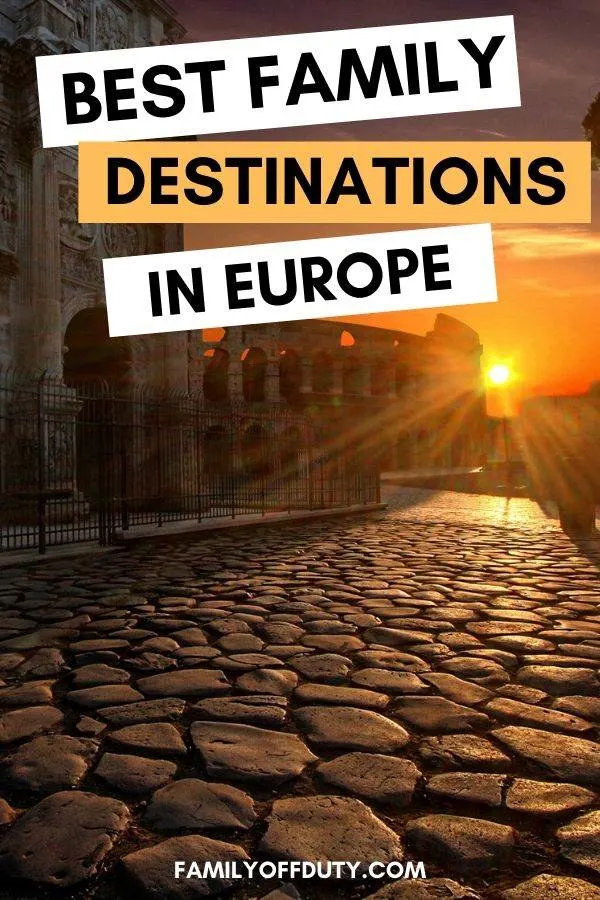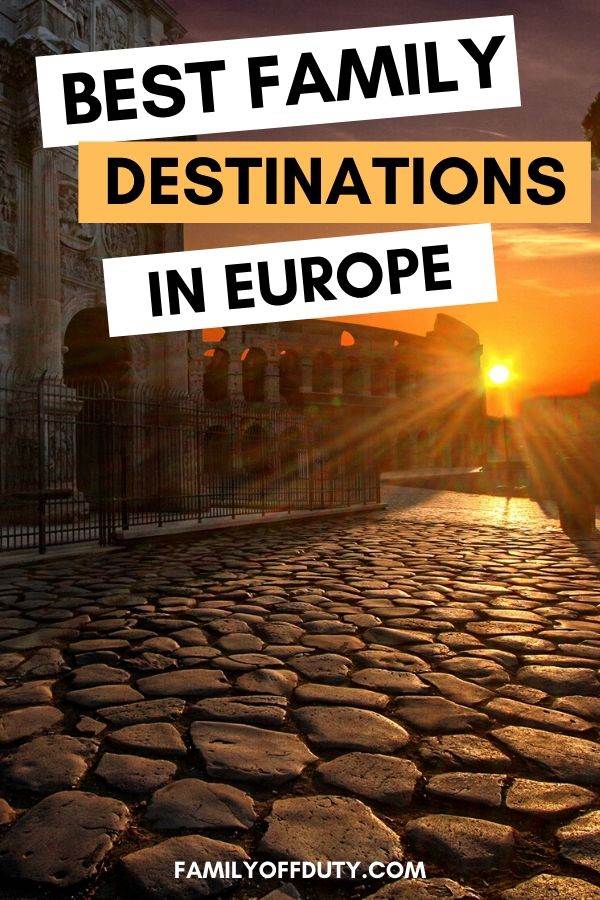 Best family destinations in Europe