Looking for the perfect gift to give your travel loving partner, father or friend? Check out our list of best travel gifts for men.
At gift giving times of the year like birthdays, Christmas and Father's day it always seems to be increasingly difficult to come up with good ideas for men's gifts, when people seem to have so much stuff already.
So we have compiled here a list of ideas that may inspire you to find the ideal present for your partner, family member or friend.
We have aimed it primarily at people who travel away from home, either on business or pleasure, and are common sense items that once you have had them with you on a trip, you cannot do without them.
The idea is to improve their travel experience and provide you with a choice of gifts depending on your budget. We travel a lot and have nearly all of these, or something like them, come with us when we go.
Best travel gifts for men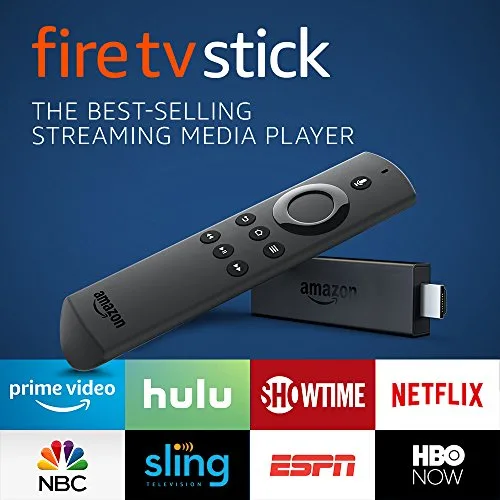 When you travel these days, you don't need to be without your normal TV channels. Foreign hotels often have limited local TV choice.
What could be easier than connecting up your Fire TV stick to the HDMI TV input and enjoying your own programs wherever you are?
You will need a broadband connection of course but nowadays it is not hard to get and many hotels can provide. It is very small and does not take up much space in your overhead baggage (though you have to remember to take out the batteries if you are flying).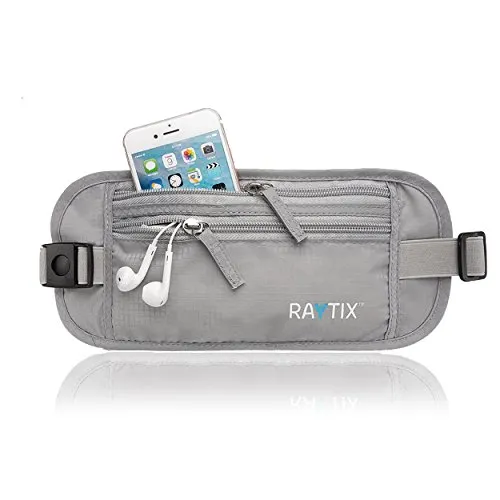 Depending on where you are traveling to, security can sometimes be a problem when you go out.
Why not gift a nice security belt or travel pouch. It can be useful for both hiding away valuables and reducing the risk of being targeted by pickpockets.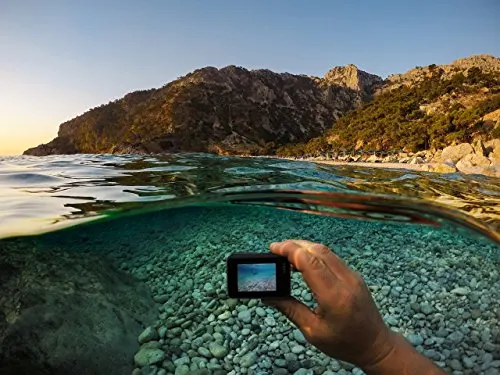 Perfect for the adventurous traveler. There are plenty of good cameras on the market, and many people can take fantastic pics with their phones these days. But one thing that is invaluable if you want to take good quality action videos whilst mountain biking, swimming or whatever you like doing – an action video CAM.
There are many on the market for varying budgets. We have tried some cheaper cameras however those cannot provide you with the same shots. Go Pro range provides wonderful quality of picture and speed of transmission, so you can record your travel for prosperity.
Make sure you select the right accessories for your type of Go Pro.
Related: The best gifts for kayakers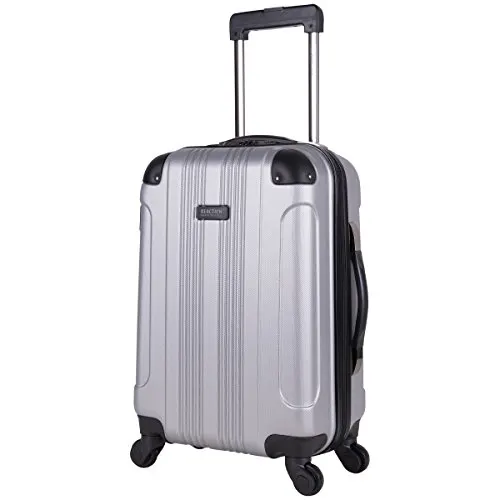 When we do our short trips we always try to prevent checking luggage (having sometimes waited for up to an hour to collect it off the luggage conveyors when we arrived).
We are getting good at being minimalist now and can travel for up to 3 weeks using a carry-on bag each.
However, not all carry-on luggage are made the same. We have had a few that even survive the first trip! Also, all airlines have their own sizes they allow for carry-on bags for the overhead lockers, so you always need to check before you go. Here is a handy list showing the differing allowances.
This bag seems to fit most of the carry-on size regulations and we have found that the hard case bags are best in that they protect your stuff.
This one has 4 wheels and a handy carrying handle so you can push it along in the airport. Long gone are the days of having to get an airport trolley that are impossible to steer!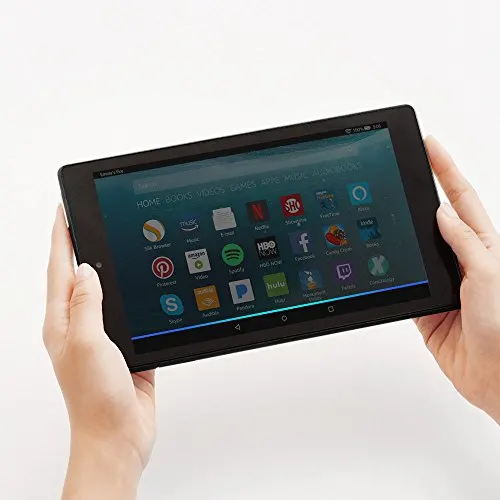 When travelling we always find it very easy to take a tablet/iPad with us.
This means we can pre-load Google Maps of where we are going, and we do not need to take a laptop with us. This saves space and it is just easier to use when reading and responding to e-mails.
Don't forget to get a suitable protective case to suit and keep it safe.
Pre-load some movies or reading material for a plane or train journey and your travel time flies by. A must have.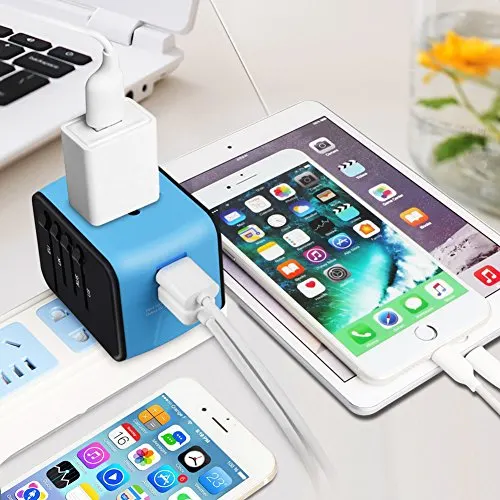 You know what it's like when you arrive in the hotel room and do not have the proper adapter for you electrical goods? Awkward.
Especially these days when we have so many electronic items in our bags. Well this adapter is what you need – suitable for most countries and able to charge many
things at once. Another must have!
Another requirement for today's travelers is one of these items – a portable charger!
If your travel lover doesn't have one, that is going to be the perfect gift!
You need a portable charger to keep your gear charged especially on long trips or when you are camping in the wild, going out for a long day tour or when your electronics' battery starts to last shorter periods.
Just beware when you are flying as some places have tighter regulations with regard to what you can take onboard –
check before you travel. Make sure that you carry in your hand luggage and not checked.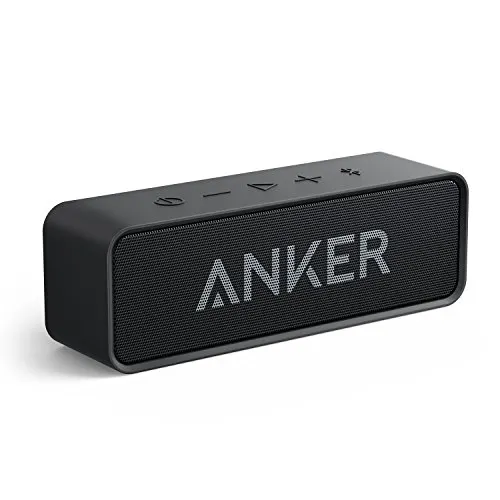 What is more important than having some good music when you arrive at your location so you can finally relax?
Connect your phone to this little baby and listen away!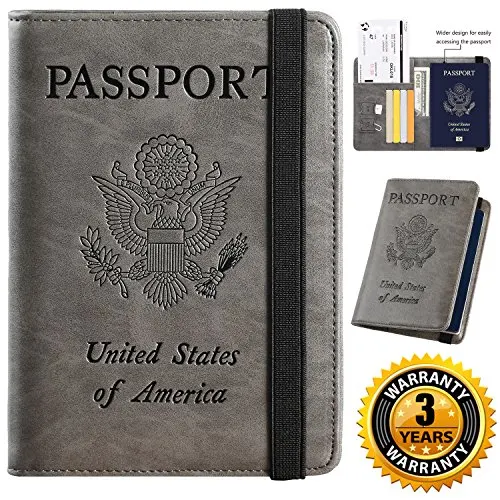 With all that amount of travel, it is wise to keep your travel document well protected.
These passport holders and very versatile and come in many colors, to please the even the hardest people to get gifts for.
Not only you can protect your passport but it also doubles up a travel wallet where you can put the essential documents, cards and travel tickets to have it hand whenever needed.
Hard to try and sleep on a plane flight during the day or during a trip using public transport.
These noise cancelling headphones are so handy during the trip itself or at destination if you are staying in a lively busy area with so much going on.
For some more ideas and gifts for the whole travel loving family, check our ultimate travel gift guide here.