Looking for gifts for people who travel a lot? Find the best gifts for travelers and unique travel gifts ideas for kids, parents and for the whole travel family here.
Sometimes choosing travel gifts for people who love to travel can be very hard. Especially because the best gifts for travel lovers include, well, travel!
But obviously most people can't afford giving their loved ones trips. I wish!
So what are good gifts for travelers? They normally already have all the essentials for their lifestyle. Nevertheless, there is plenty of unique birthday presents and thoughtful holiday gifts for travelers out there. You just have to pick the right one.
We have separated gift idea guides for travel kids, the travel woman, the travel man, ideas to present the whole travel family and also super useful travel gifts. Between our guides we have over 25 recommendations that are going to make this gift-giving season so much easier. Most of the items include specific products that we have tested ourselves and love! One click and you are going to give your traveler friend or family member an awesome Christmas gift (or birthday, or leaving gift…).
Check out our the traveler's gift guide below. From unique to functional, we rounded up the perfect gift ideas for the whole family, kids, moms and dads who are passionate about travel or gifts for someone going travelling. Whatever you are searching I am sure you will find the top gifts for travelers that fit any budget or lifestyle.
This post contains affiliate links. If you purchase through any of these links, I might receive a small percentage of the sale at no additional cost to you. This helps keep our Family off Duty blog going on and is much appreciated!
Useful Travel Gifts
The perfect gifts for travelers must be practical. The last thing an adventurous soul wants is a dust-collector item which will end up forgotten in the back of a closet and take unnecessary space! That is why I have searched online for best gift ideas for travel enthusiasts.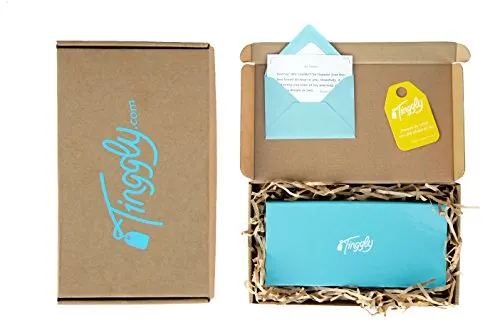 Of all the travel inspired gifts, the gift of experience is the best gift. Why not to gift an experience that will be forever in people's memories rather than a physical object? With Tinggly you can choose from hundreds of experiences around the world which will bring lasting happiness to your loved ones! The voucher is presented on a beautiful gift box and you can send to anyone, anywhere. You will sure find something your traveler will love!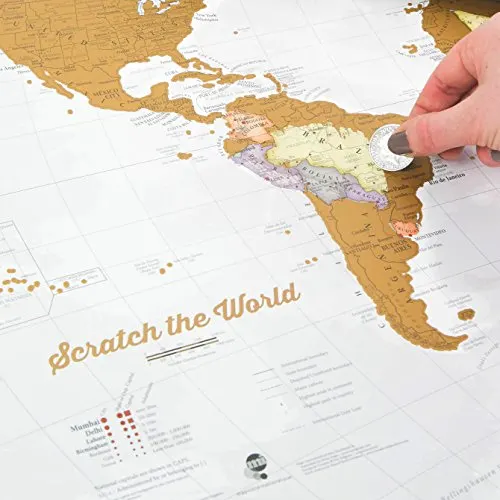 If you are looking for travelling gifts for friends or presents for someone going travelling that is not the so common, what about a scratch map? This travel map gift will sure sparkle the wanderlust in your travel friend. Everyone wants to scratch the whole world, right?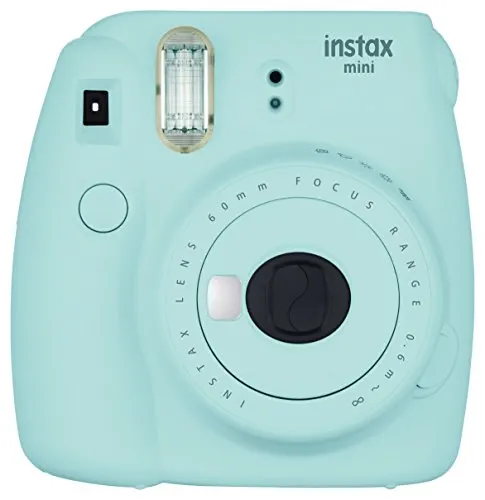 If you are looking for the best gift for someone traveling somewhere soon, why not to give them a instant camera? With Fujifilm Instax you can take pictures and get prints on the go. The prints have that fun vintage feels and they will be great memories to have after a trip.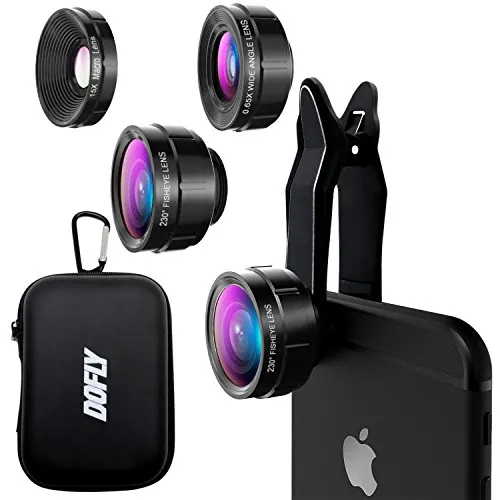 Travelers want to take nice pictures all the time. These compact little lens clips are great to give the phone camera a lot more possibilities. This item comes with a wide angle, fisheye and macro lenses ti capture landscape, 230 degree fish eye and 15x macro details respectively. And the entire set is presented in a convenient case, easy to carry around.It is a fun practical present that can be used every day. One of the greatest gifts for someone traveling abroad or with little space to carry the camera.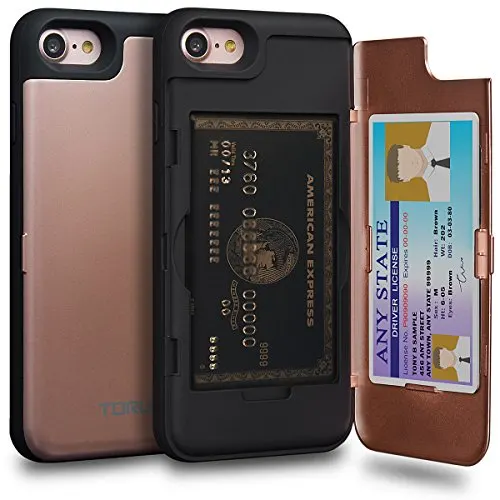 Things that make travel easier are always great Christmas gifts for travelers. This case allows you to fit your bank cards while it doubles as a protective case against drops and scratches. Perfect for people who like to travel light.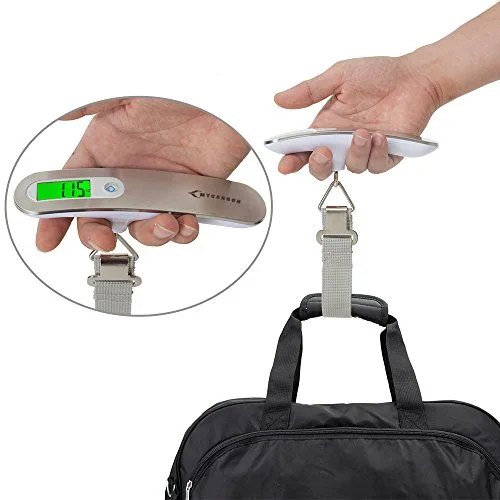 Sometimes we get a little carried away while travelling and buy too many souvenirs. You don't have to be afraid of paying overweight fees anymore. This little scale fits does not take any space in your bag and help you weigh your luggage on the go. Just attach the strap to a handle on the luggage and lift it to measure the weigh. It doubles up as an extra handle on your luggage helping you go from places faster.
Best presents for travel kids
Between the holidays, birthdays and special occasions, the number of things that kids receive can be overwhelming.
Sometimes we get stuck trying to get the kids a present as some may have already more toys than they actually need. That is why we are here to help you find amazing gifts to sparkle the kids interest in travel and wanderlust.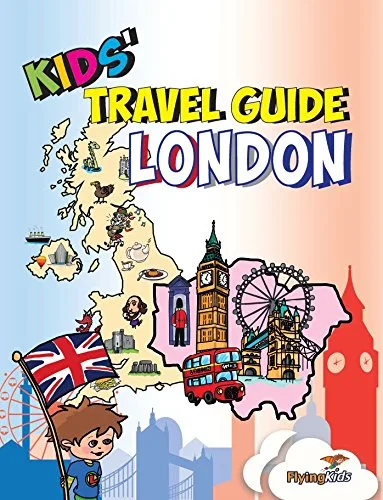 The Kid's Travel Guide books are perfect to introduce the kids to a new destination. They will get to know all about the iconic sights and important facts of a given destination in words that they can understand. There are lots of interactive content which include planning the trip, a little of history and space for them to document the travel. I think these books are one of the most useful travel gifts to get kids to interacting into planning and making decisions about the holiday.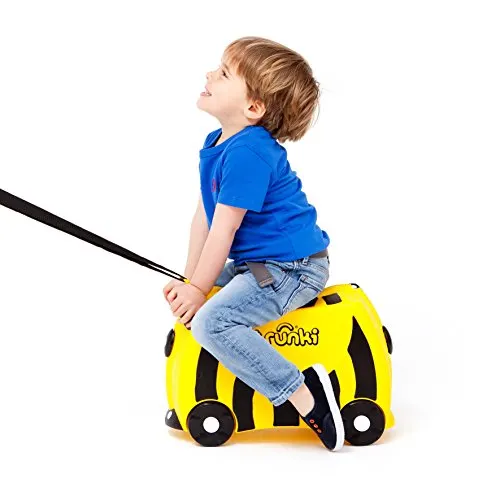 We are super fans of the Trunki luggages here at home. These luggages make such cute travel gifts and they double up as carriers when the kids get tired during travels.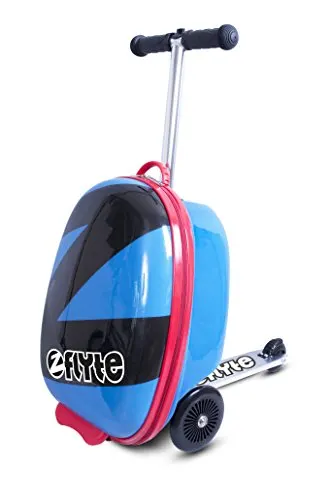 If your kids are older, why not let them ride the luggage all the way to the airplane. These cool scooters will sure entertain them and make them keep up with the pace. You might even need one too otherwise you will be behind!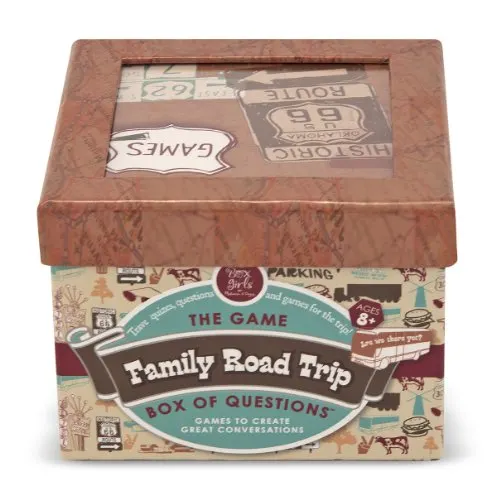 We love anything that can bring the whole family together for fun. This box is designed to give conversation starters for families during long road trips plus it includes quiz cards, road games and maps. Small enough to take everywhere. These boxes make great gift ideas for someone travelling often with the family by car.
If you are looking for a non-toy travel gifts for kids but that can inspire them to learn more about the world this travel map gift is an excellent idea. The package includes the map, markers and a booklet with facts such for the kids develop a better understanding of the states.
Related post: Keep your kids happy while travelling.
Best travel presents for the whole family
Here are some good travel gift ideas for travel families.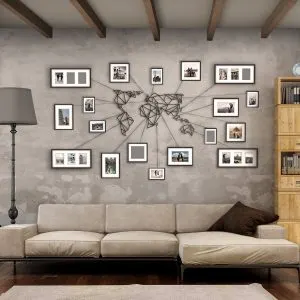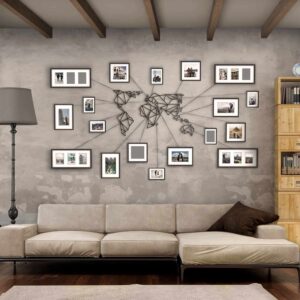 Some families explore the entire world. This metal world map wall art from Hoagard is super easy to hang up. In addition you can personalize and add some family travel pictures in frame around this wall art. What a great way to display the world trips of adventurous families.
For the more outdoorsy kind, this pop up family travel will make your family adventures a lot easier. We have a great pop up tent ourselves and that is the reason why we go camping so often! No hassle, simple and effective design. This is one of the best travel presents for families who love camping.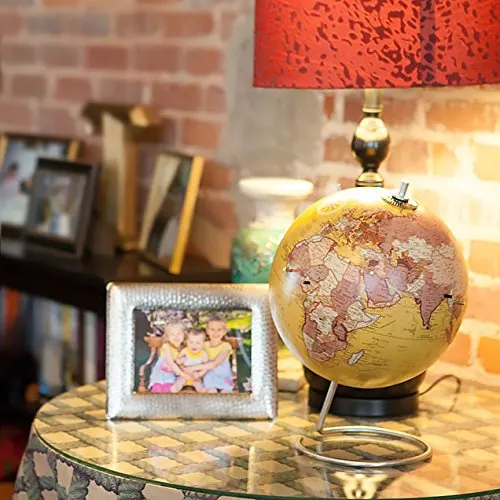 The best thing to plan your new adventures and pinpoint the family's favorite place on the globe. It makes a great for globetrotting families and adventurers. makes a great ornament for your home and the ideal gift for globe-trotting friends.
We mentioned a scooter luggage in the kids section but let's be honest; this is fun for the adults too! Further you will have to keep up with the speed so better get one for yourself. This model even comes with USB charger. So cool!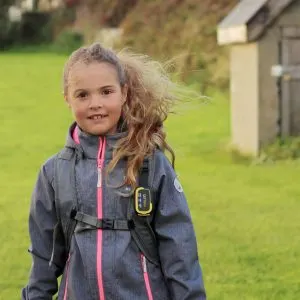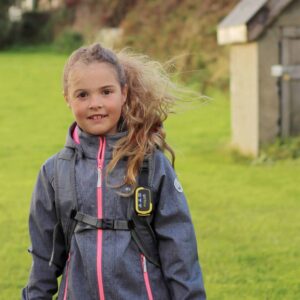 Great gifts for people who like to travel with their adventurous families. You can track your loved ones and friends in real-time, see their location, receive SOS signals and much more.
Check out this post here to learn more about the best GPS tracker watches for kids on the market. This post has lots of information in the most current models and features available.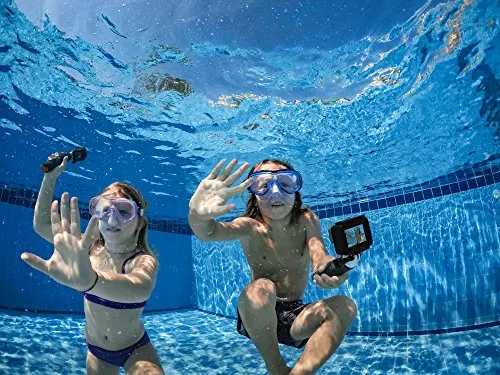 Capture the action and great moments with your kids. It is a nice and compact camera plus super easy to use. Such a great little gadget for your family adventures. Absolutely one of the best gifts for world travelers and their families.
Travel gift ideas for her
One of the the hardest things may be to come up with gifts for female travelers if you are not a traveler yourself. Do you have any travel lover woman among your friends and family? Are you looking for unique travel gifts for her?
Here is the perfect place to find the best gifts for female travelers.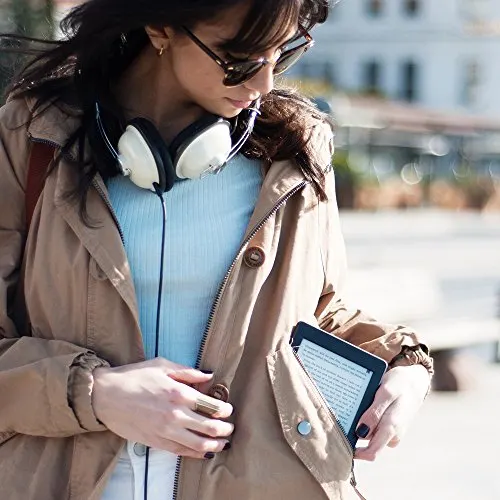 Nothing better than reading your fave books during those hours in the airplane, when waiting for connections or when relaxing by the pool on vacations. The Kindle Paperwhite is one of the best gift ideas for the traveling woman. Never be without a book.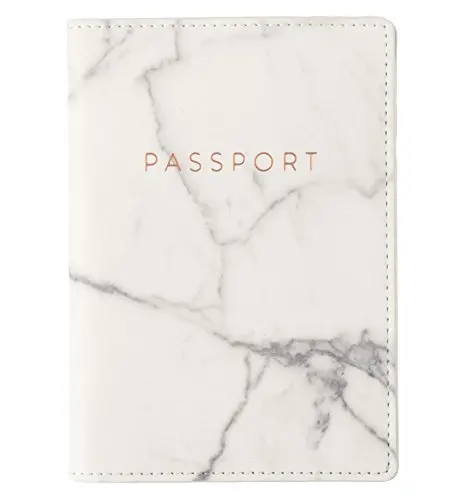 Are you searching for the best travel gifts for her but more budget-friendly ideas? This cute and affordable passport holder will make your travel lover friend happy. It has two flaps inside to hold your passport and any additional receipt or card. It will make a lovely gift for traveler woman.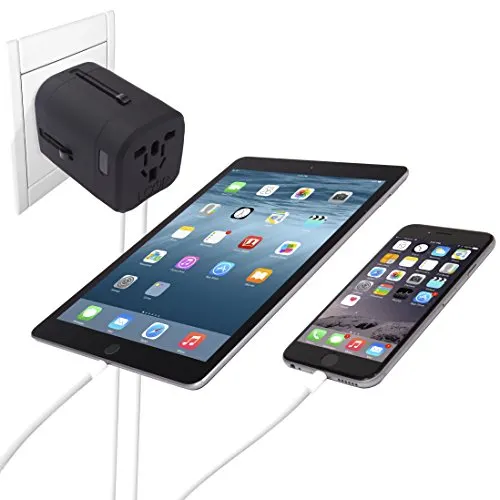 Looking for gifts for someone going abroad? This worldwide charger/adapter will make a perfect present for someone going travelling the world. This changer fits US, UK ,EU & AU/CN plugs and also USB ports. No need to use different plug designs for each country, these compact all-in-one chargers are the best travel accessories gifts for international travelers.
Nobody wants to run out of battery during travels, imagine all the pictures and videos opportunities lost! I know I don't travel without a portable charger, in fact, we have three – for our telephones and ipads.
Be aware there are limits to the size of charger you can carry onboard a plane, but 100Wh (Watt hours) is normally acceptable. The one's above are only 37Wh each.
To calculate Wh : Milliamp hours (mAh)/ 1000 x Voltage = Watt hours
Reading someone else's adventures can be so inspiring. Why not to gift your travel lover friends something that will fill their wanderlust even more?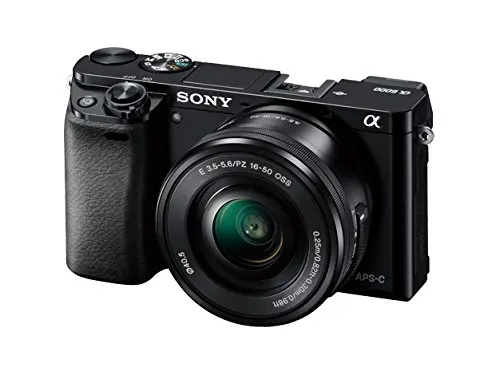 The best gift for traveler woman might be a camera because we love snapping pictures. A mirror-less camera is perfect for travelling because it is lighter and takes less space in the bag while having excellent quality pictures. Win, right?! Not the cheapest of gifts but that will make anyone traveler very, very happy!
Travel gifts for men
Looking for gift ideas for men who travel often? Find below some wonderful ideas for unique travel gifts for men.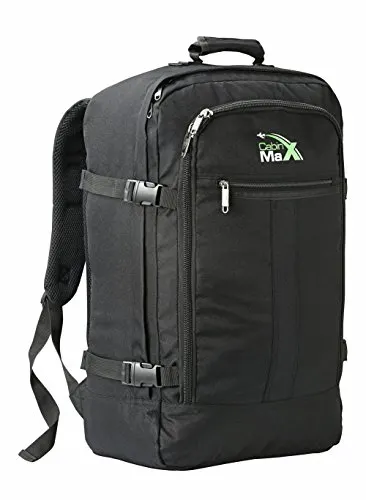 We avoid checking in our luggage whenever we can. It is so much easier to go through airport without having to wait for your bag. Nobody has got time to waste while travelling so these carry on backpacks make always great travelling gifts for him.
Are you looking for cheap gifts for travelers but something that they actually could find useful? These packing cubes may be a good option. One of the best gifts for business travelers as it can be hard to maintain a luggage organized while travelling multiple locations. The containers are designed to protect your belongs against wrinkles and keep it neatly organized. Very useful present for someone going travelling to different destinations.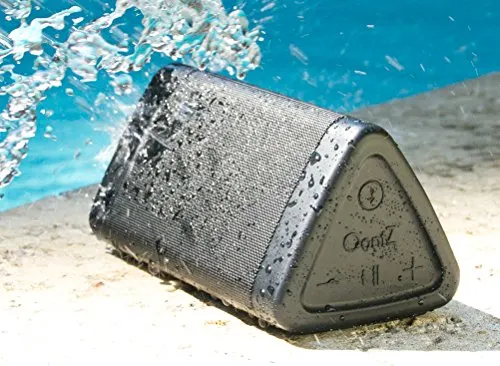 One of the best travel gifts for men who loves listening to music on the go. Great for for those travelling with friends and always ready for a party.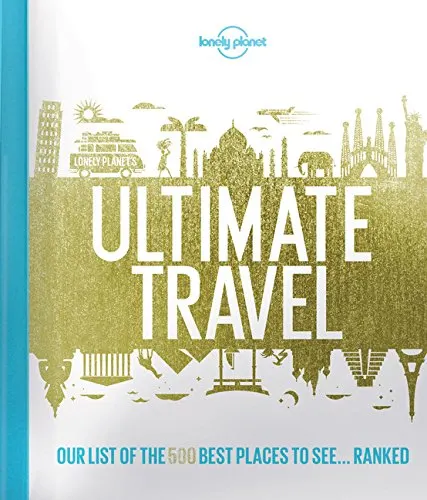 Got stuck search for travel gift ideas for him This is for the travel guy who loves checking off places on the bucket list. This book gives the 500 most unmissable sights in the world ranked by Lonely Planet's community of travel experts.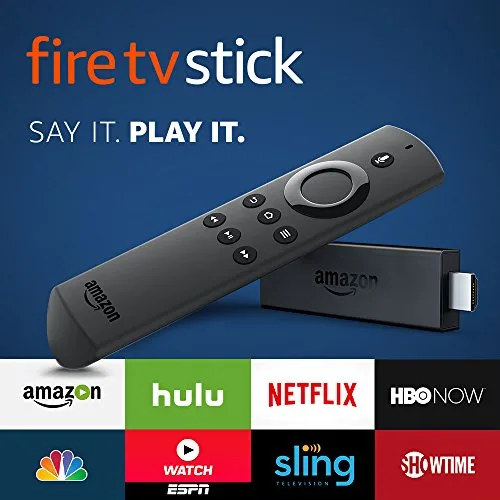 You don't have to miss your favorite programs because you are travelling. Small and compact, you can take your tv anywhere you want with Fire tv stick. Definitely one of the best gifts for guys who travel. Just plug the stick into an HDTV and watch what you want from Netflix, Amazon Video, Prime Video, and other third-party apps.
This is a great gift idea for men who travel "off the beaten path". Foldable, durable and versatile this lightweight bag is great to soak and clean clothes on the go.
And that's it for now! Do you have any great ideas to add to the list? Let me know in comments below!
Disclaimer: Family off Duty is a participant in the Amazon Services LLC Associates Program, an affiliate advertising program designed to provide a means for sites to earn advertising fees by advertising and linking to amazon.com, amazon.co.uk, amazon.ca. Amazon and the Amazon logo are trademarks of Amazon.com, Inc. or its affiliates.
PIN FOR FUTURE REFERENCE!