The best Harry Potter attractions in London
Are you a HP fan looking for Harry Potter film locations in London? Then you are in the right place! This list has 23 amazing sites and a map to help you find and visit these magical places and follow the footsteps of your beloved characters. Read on to find out my favorite Harry Potter sites in London, UK.
It's easy to associate Harry Potter with the United Kingdom – the film's most well-known actors are English.
It's no surprise, then, that London is filled with landmarks and attractions based on the franchise. Tourists who love Harry Potter can see filming locations, themed shops, and public tributes to the characters that shaped a generation.
This sightseeing bucket list includes spots that every Harry Potter fan should visit in London.
While some of these attractions are well-known, others are hidden treasures. How many of these landmarks can you fit on your trip itinerary?
Before you continue, be advised that this bucket list features spoilers, including some from the final books and movies.
If you haven't finished the series yet, proceed at your own risk!
So read on find some of my favorite Harry Potter sites in London UK that you must visit on your next trip to England.
Harry Potter filming locations in London
Platform 9 ¾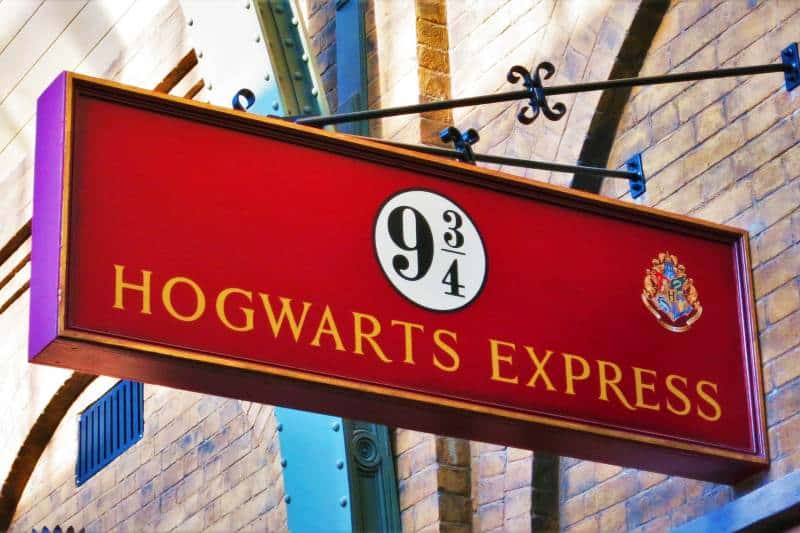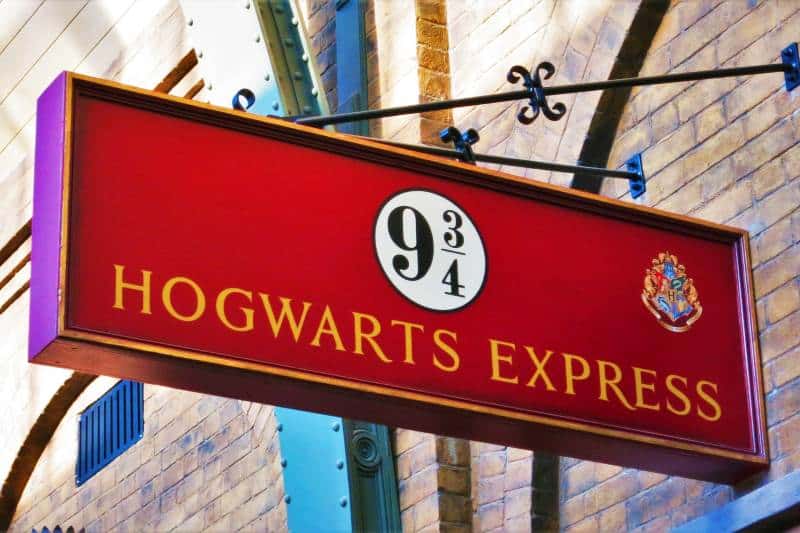 Within London's King's Cross Station, you'll find the platform that brought Harry and Ron to Hogwarts.
Take a photo by the trolley before browsing the Harry Potter shop!
Piccadilly Circus
In Harry Potter and the Deathly Hallows I, our favorite trio runs through Piccadilly Circus.
This touristy section of London's West End leads to the city's theatre district.
Stand outside of St. Pancras International, where the Weasley's Ford Anglia took off in the second book!
Find this landmark next to King's Cross Station. Although Harry used Platform 9 ¾ to travel to Hogwarts, the shots of the station's exterior are actually of this building.
In Harry Potter and the Philosopher's Stone (Sorcerer's Stone in the US), Harry learns that he can talk to snakes after a visit to the London Zoo. See those snakes for yourself!
Millennium Bridge
See the bridge that collapsed in Harry Potter and the Half-Blood Prince.
This pedestrian-only bridge will take you from Bankside to the city.
Westminster Tube Station
When Harry Potter and the Order of the Phoenix was filmed, this tube station had to be closed for an entire day!
Here, you'll find the ticket barrier that Ron struggled with in the film.
This building by Trafalgar Square was used to film a scene in Harry Potter and the Deathly Hallows.
Find it near the Horseguards Parade.
Trafalgar Square
In Harry Potter and the Half-Blood Prince, the Death Eaters terrorize this London plaza.
It's located near several other filming spots used throughout the franchise.
A flower shop at Borough Market was used as the entrance to the Leaky Cauldron in Harry Potter and the Prisoner of Azkaban.
Leadenhall Market
This market was used for the original shots of Diagon Alley. In Harry Potter and the Philospher's Stone, Harry is introduced to the wizarding world here.
An empty shop was used as the Leaky Cauldron's entrance before the producers moved onto Borough Market.
Visit the Ministry of Magic that Harry and Arthur Weasley entered in Harry Potter and the Order of the Phoenix.
The phone booth that served as the entrance isn't there, but you can stand where the actors once stood.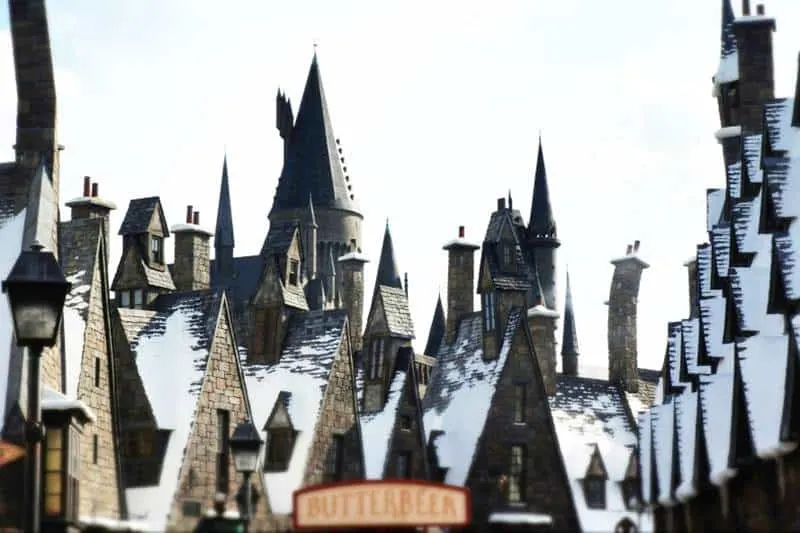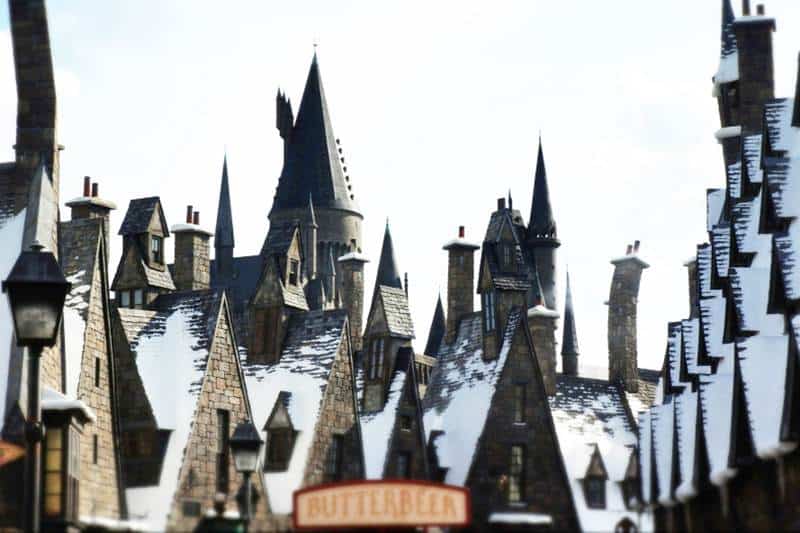 Harry Potter tourist attractions in London
In the wizarding world, Diagon Alley is a commerce hub that Harry frequented.
The alley is on Charing Cross Road, but there is some debate as to where exactly is. See if you can find it!
Charing Cross Road
Many Harry Potter-themed attractions revolve around this London street.
Search for the Leaky Cauldron and Diagon Alley on this street that crosses the wizarding world with the Muggle world.
Find the wizarding world's financial institution within the grand interior of the Australia House on Strand.
Lambeth Bridge
In Harry Potter and the Prisoner of Azkaban, the Knight Bus squeezes between two oncoming busses on the Lambeth Bridge.
This play brings the final book to life in two parts. See it at the Palace Theatre on Shaftesbury Avenue.
To see both parts on the same day, catch the matinee showing of Part 1 and the 7:30pm showing of Part 2. Or you can watch it on 2 different days too.
12 Grimauld Place
As Harry, Ron, and Hermione escape the Death Eaters, Ron suggests that they head to 12 Grimauld Place for safety.
Not only is this the Order of the Phoenix's headquarters, but it eventually becomes Harry's first true home.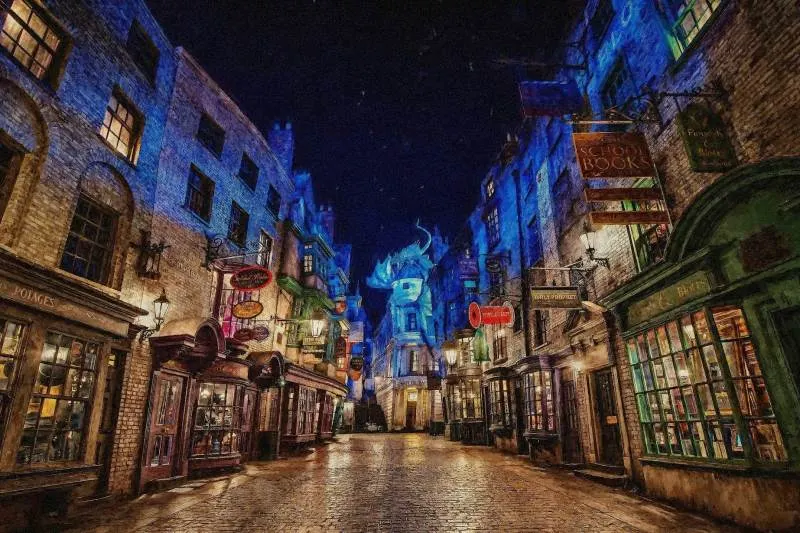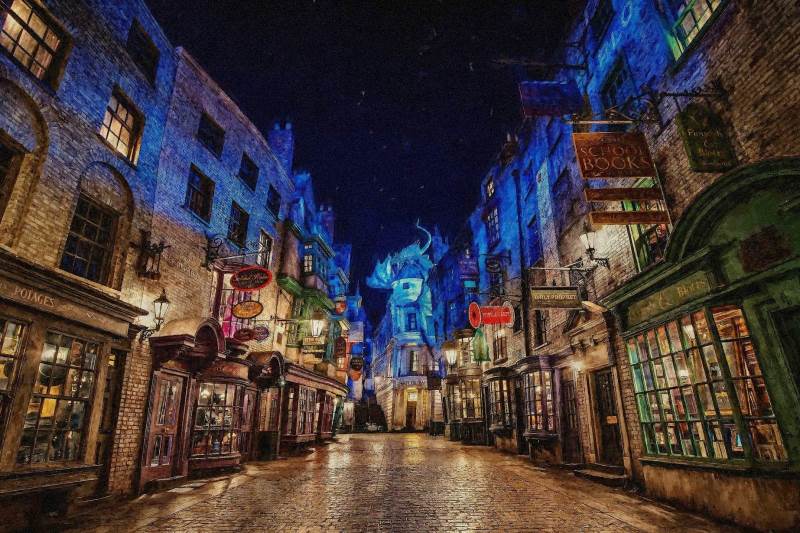 The Warner Bros Studio is where you will find the actual set where they filmed the movie series.
Here you will learn how the movies were made, see actual props and costumes, a Hogwarts model, visit the great hall etc.
A fantastic place for Harry Potter fans to check out!
Places in London Harry Potter Fans will want to visit
Visit the oldest family-owned magic shop in the world!
Located on Charing Cross Road, some Harry Potter fans argue that this shop is in Diagon Alley.
Check out this antique money shop in London, which has a display of Gringotts bank notes
See money with your favorite Harry Potter heroes and villains on it!
This sweet shop on Charing Cross Road sells Harry Potter-themed confections at affordable prices.
You can even purchase a special gift bag filled with Harry Potter treats for just £10!
Visit this gallery in London to see graphic props from the Harry Potter films.
The dynamic duo created the Marauder's Map, The Daily Prophet newspapers, envelopes addressed to Harry, and much more.
On your tour of the gallery, you can also find their work from Sweeney Todd.
Some Harry Potter landmark locations are up for debate, especially those that supposedly acted as inspiration for the books and not actual filming locations.
When you visit these spots in London, you'll be able to decide for yourself. Don't forget to bring your camera to compare your photos to the films' scenes!
Have I missed any filming location and Harry Potter sites in this list? Let me know in comments below so I can update the list!
---
More London Travel Posts you will enjoy:
PIN FOR LATER!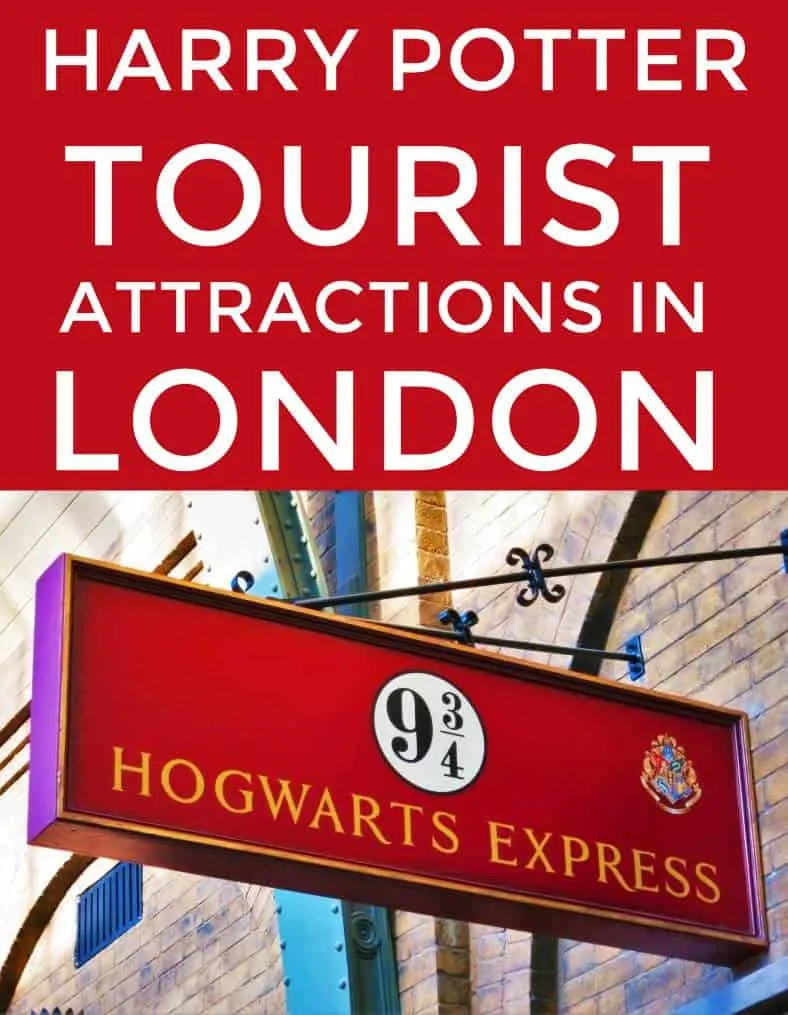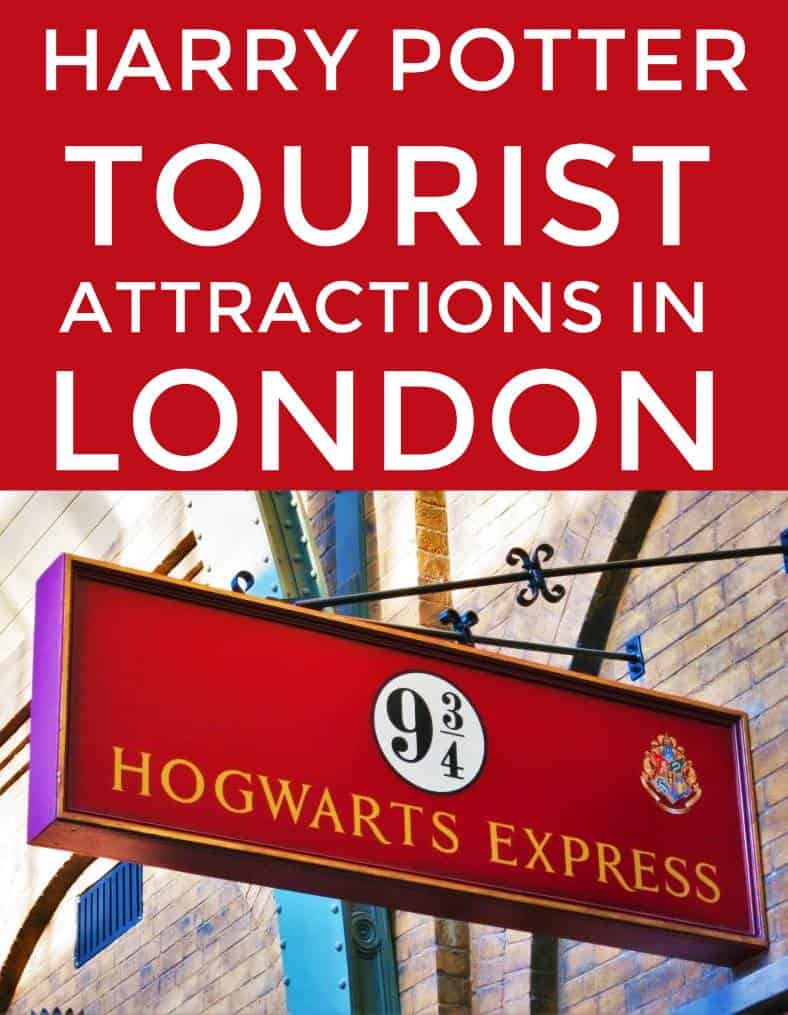 Harry Potter London attractions