10 Best Greek Islands to Visit
Greece is undoubtedly one of the top tourist destinations in the world, maybe not so much for the nightlife or food as in other destination, but its array of beautiful islands.
After a day of visiting the ancient cities and structures of Greece, you can end the day by enjoying the cool breeze on any of Greece's gorgeous islands as you feed your eyes with the view of the Mediterranean, Ionian or Aegean seas that surround Greece.
The biggest problem people face is to choose which islands to visit in Greece. The good news is there are many types of Greek Islands, some are better for outdoors and swimming lovers, other for families, or couples and nightlife.
To make it easier for you we have rounded up the top 10 Greek Islands that you won't regret visiting!
What are some of the most attractive islands to visit in Greece? Let's take a look!
Most pretty Greek islands map
Here is the map of the best Greek islands to visit for beautiful beaches and landscape.

The most beautiful Greek Islands
1. Santorini Island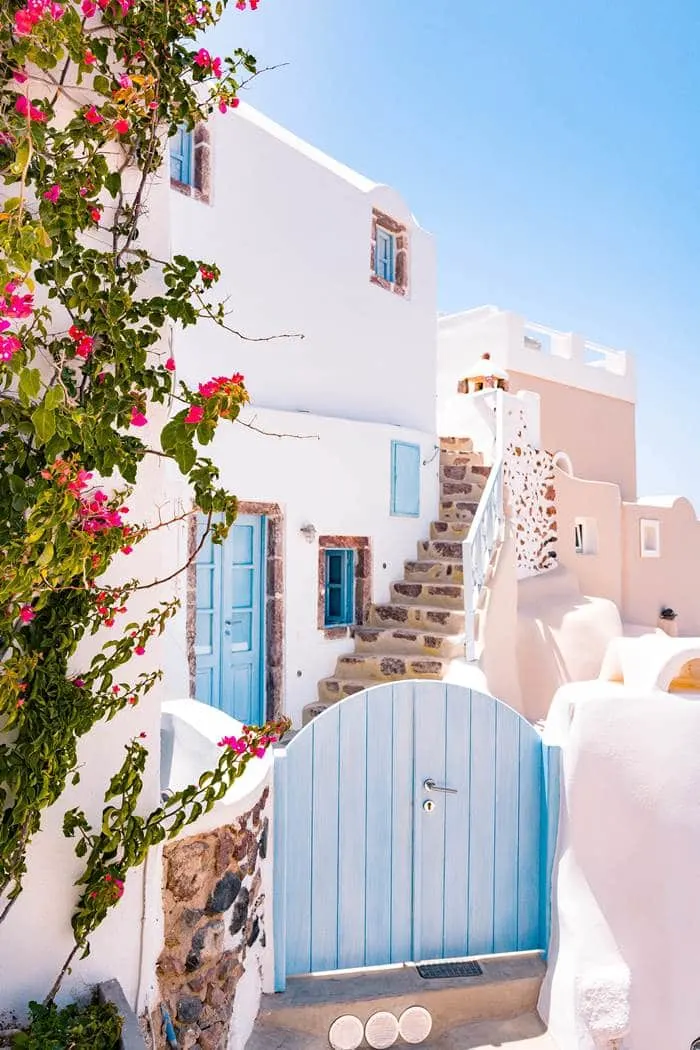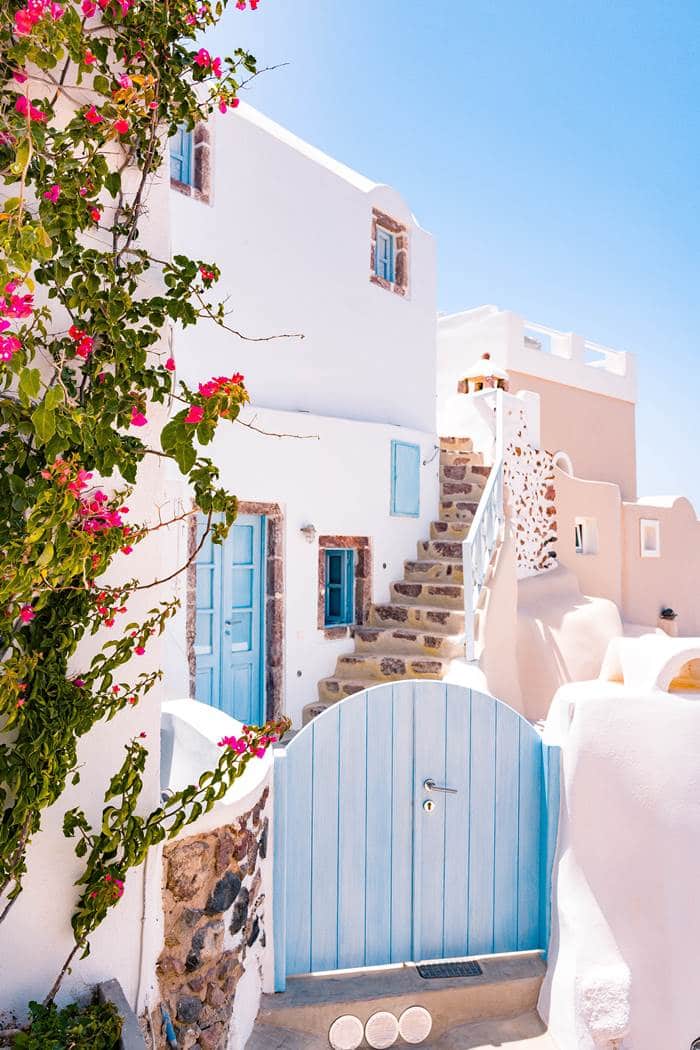 Santorini is by far the most popular and one of the most attractive island in Greece.
It is graced with extraordinary landscapes, not to mention its stunning sunsets. Its picturesque village also contributes hugely to its beauty while the splendid beaches and incredible archaeological sites attract thousands of tourists yearly from all over the world.
The first sight of Fira, the capital of Santorini, makes you fall in love with this island.
The towering cliff in this town harbors beautiful, whitewashed houses with blue roofs. The town is generally filled with beautiful houses and buildings.
What's more, towns like Oia are perfect for taking walks while exploring the culture of the local people.
Santorini is also home to several beaches and restaurants for visitors. This island is not short of activities, as swimming, walking, sailing, diving, kayaking, and snorkeling are all available for tourists.
2. Zakynthos Island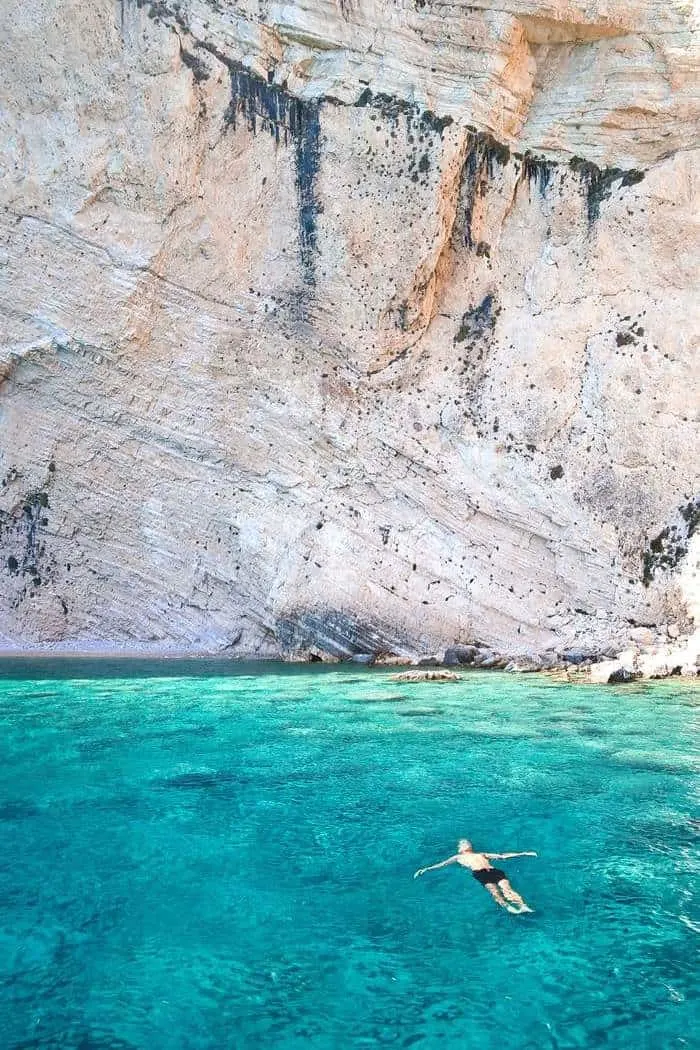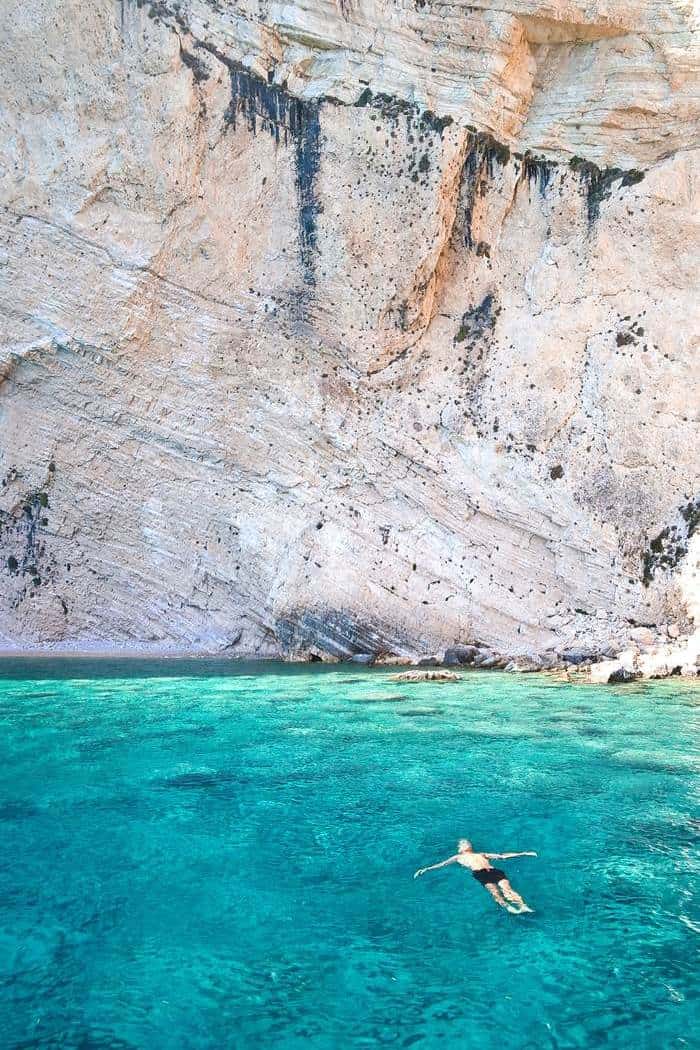 Known for its incredibly beautiful Navagio beach, this island is visited throughout the year for its sky blue waters and golden sand.
Boat rides are common on this beach, which is also known as shipwreck beach due to the wreck of a ship named 'Panagiotis', believed to have been abandoned by pirates.
The magical Islet of Marathonisi (also called 'Turtle Island' for its turtle-like shape), which is located in the Laganas Bay, is also perfect to visit.
The pebble and sandy beaches on this island are perfect for walking, swimming, snorkeling, and sunbathing.
3. Corfu Island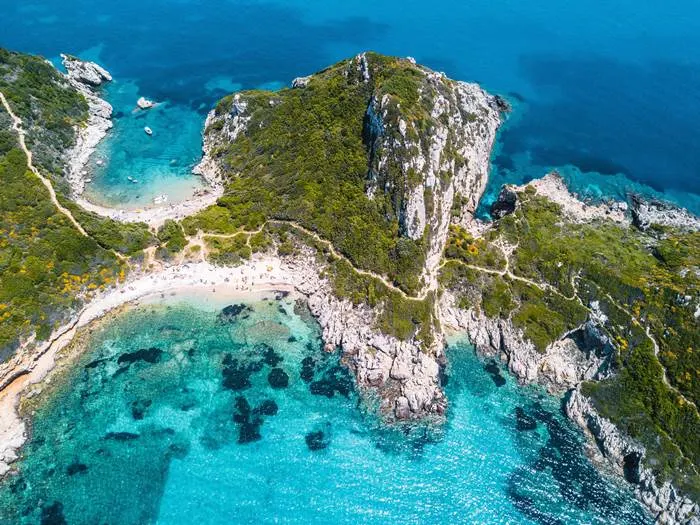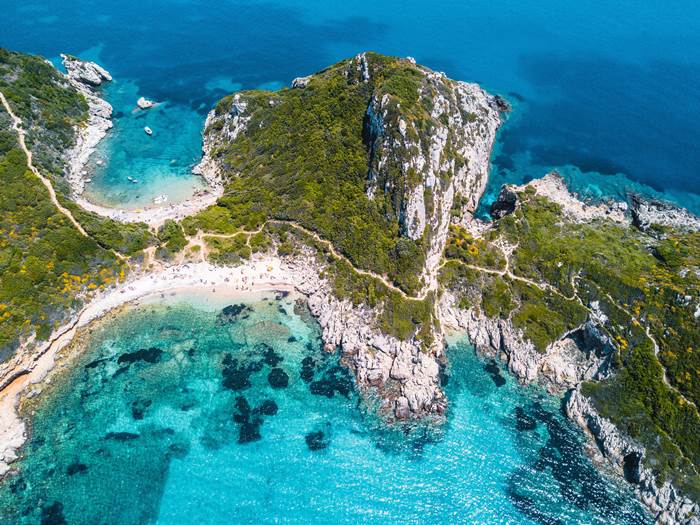 The natural beauty, historical sites, and rich culture of this Northwestern island of Greece are its major selling points. You should not miss Corfu during your Greek islands vacation.
It contains two Venetian forts and features a network of narrow streets. The 136 mile-long Corfu trail is a paradise for hikers as it offers attractions such as majestic cliffs, thick forest, and river valleys.
The 57 beautiful beaches of Corfu Island also offer various sporting activities to visitors.
It is one of the best Greek island to fly into from Europe from a variety of budget flights.
4. Crete Island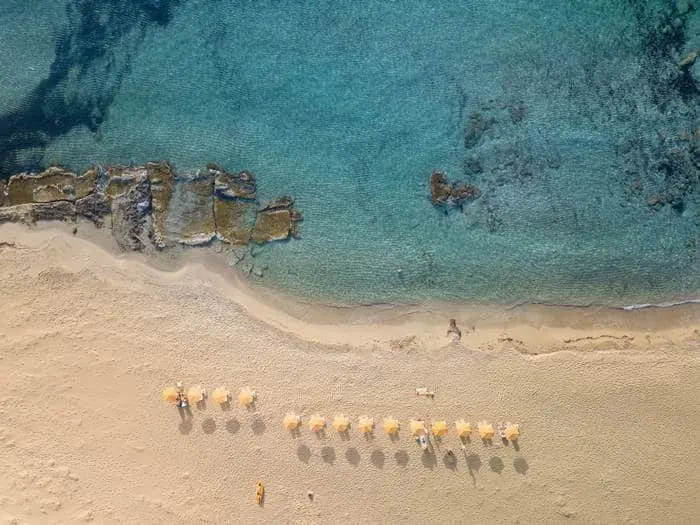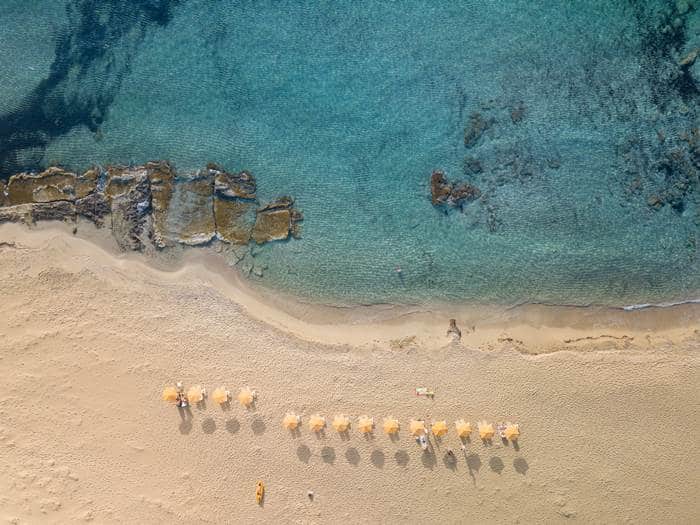 It is Greece's largest island and is located in the southern part of the Aegean Sea.
Its landscape is groomed with a variety of geographical features such as mountains, beaches, and valleys. Its popularity among tourists is bred by the friendliness of the locals and its rich history.
Its coastline is extensive-in the range of 650 miles-making it home to numerous beaches. One of its famous beaches is Balos beach, which is located in Chania city and is well known for its turquoise waters, natural beauty, and white sands.
The 'white mountains' of Crete are covered in snow even in parts of the spring season and are a perfect destination for expert hikers. These mountains are also home to fifty stunning gorges, one of which is Samaria gorge, the longest one in Europe (with a length of 11 miles).
Crete is also an awesome island where you can learn about the marine ecosystem and see over 250 marine species. No wonder that Crete is one of the most famous Greek islands.
5. Rhodes Island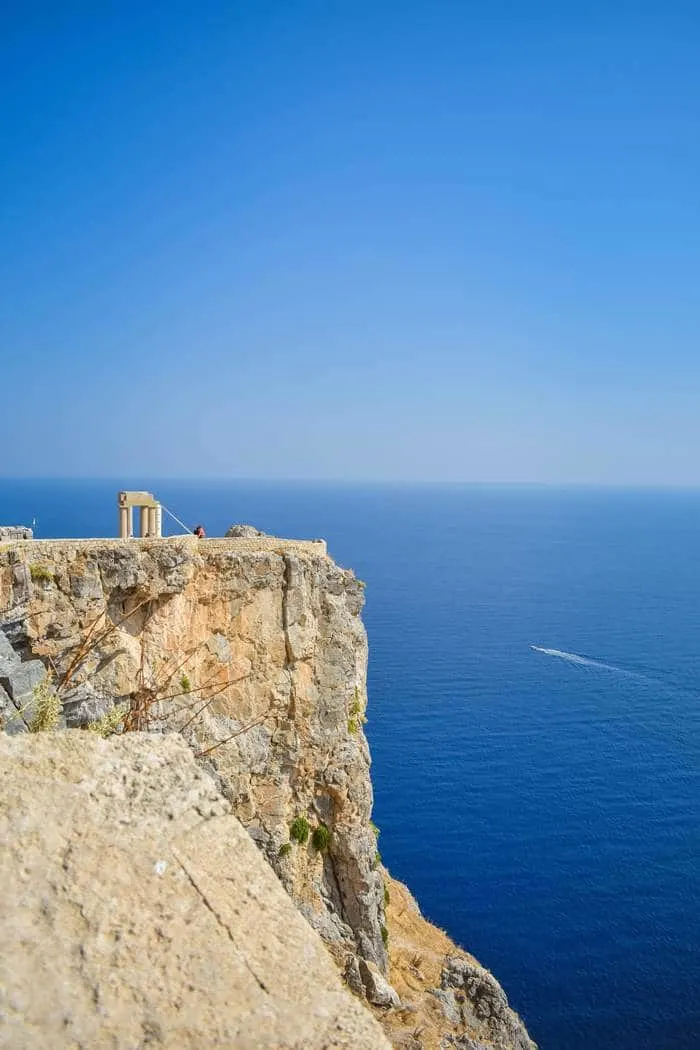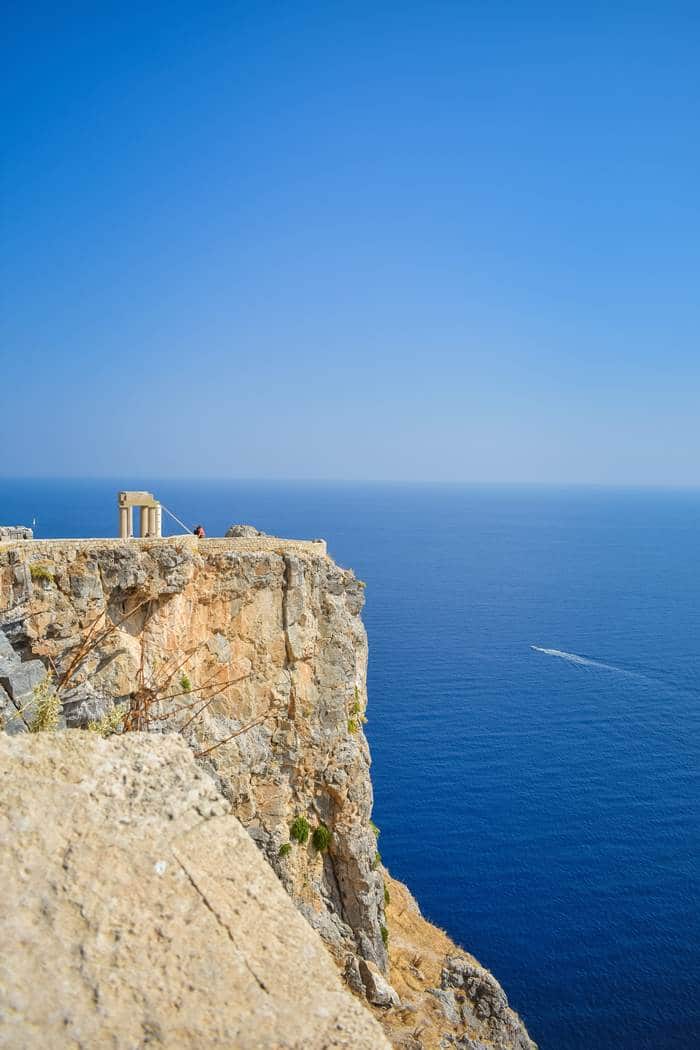 Away from its beautiful beaches, this island is famed for its ancient ruins, rich history, and picturesque villages.
It is also home to the Grand Masters' palace, which is a major attraction on this island. The archaeological museum of this island is also a perfect site to visit as you enjoy a rich collection of ancient artifacts which were excavated from the various archaeological sites in the island.
In the Western part of Rhodes Island is the Valley of the Butterflies, which is a lush green valley that beautifies the island's landscape.
Tourists visit this valley from June to September to see thousands of Quadripunctaria Poda species of butterflies.
St. Paul's bay in Lindos is a wonderful place with clear waters where you can take a glass-boat ride or indulge in snorkeling.
6. Kefalonia Island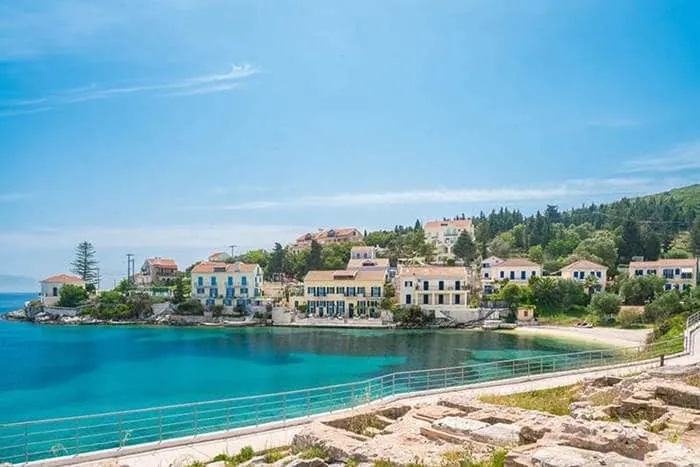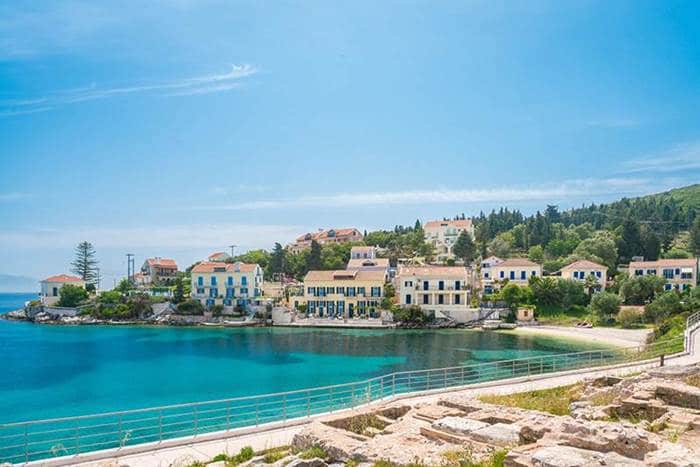 It is Greece's biggest island in the Ionian Sea. It is filled with amazing beaches, great mountains, stunning monasteries, magnificent landscapes, and friendly locals.
Its famous underground cave, Melissani, is also a significant tourist attraction on this island. Within the cave is a lake, where you can take a boat ride while enjoying the sight of electric blue waters and the startling view of stalactite formation.
Kefalonia Island is also the perfect place for kayaking and scuba diving.
He is a great post on what to do in Kefalonia.
7. Mykonos Island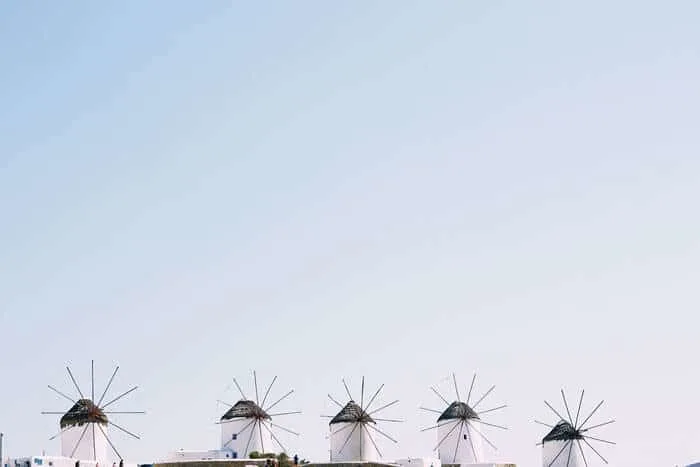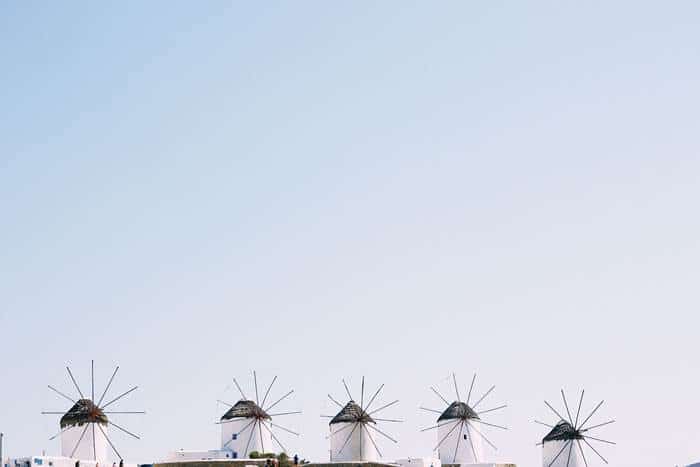 The Southwestern island of Greece is prominent for its picturesque villages, sandy beaches, natural attractions, vibrant nightlife, and a couple of other activities.
Windmills situated on the hills of Chora also beautify the surroundings, especially during sunset. The little Venice town on this island is home to medieval houses located on the periphery of the blue sea.
Mykonos Island is also famous for its churches, such as the Panagia Paraportiani church, which dates back to the 15th century.
8. Lefkada Island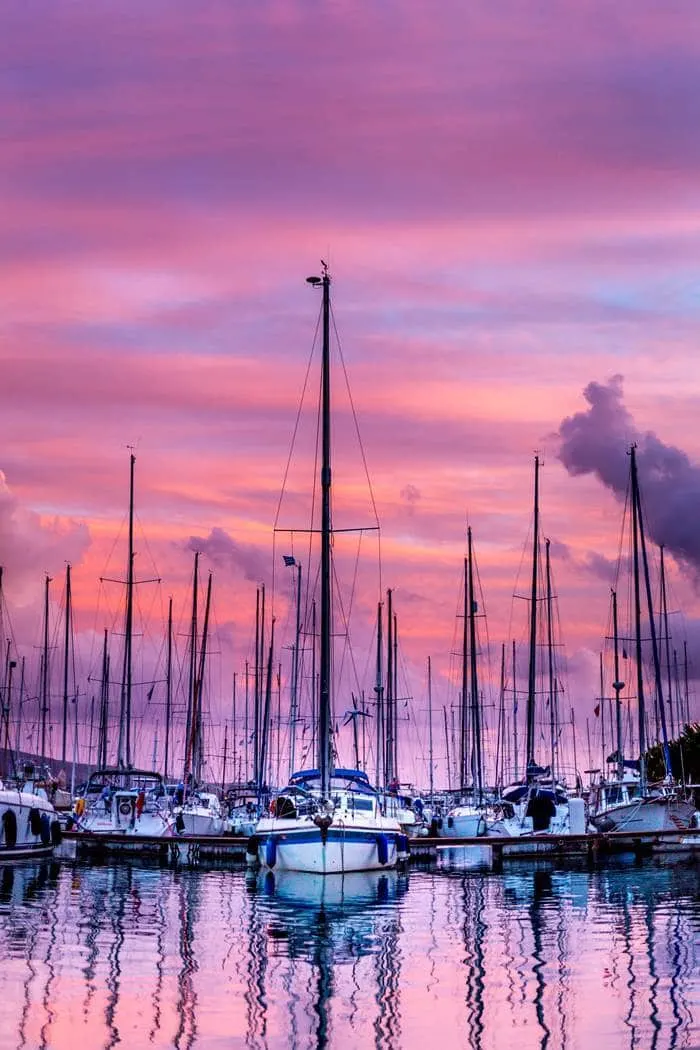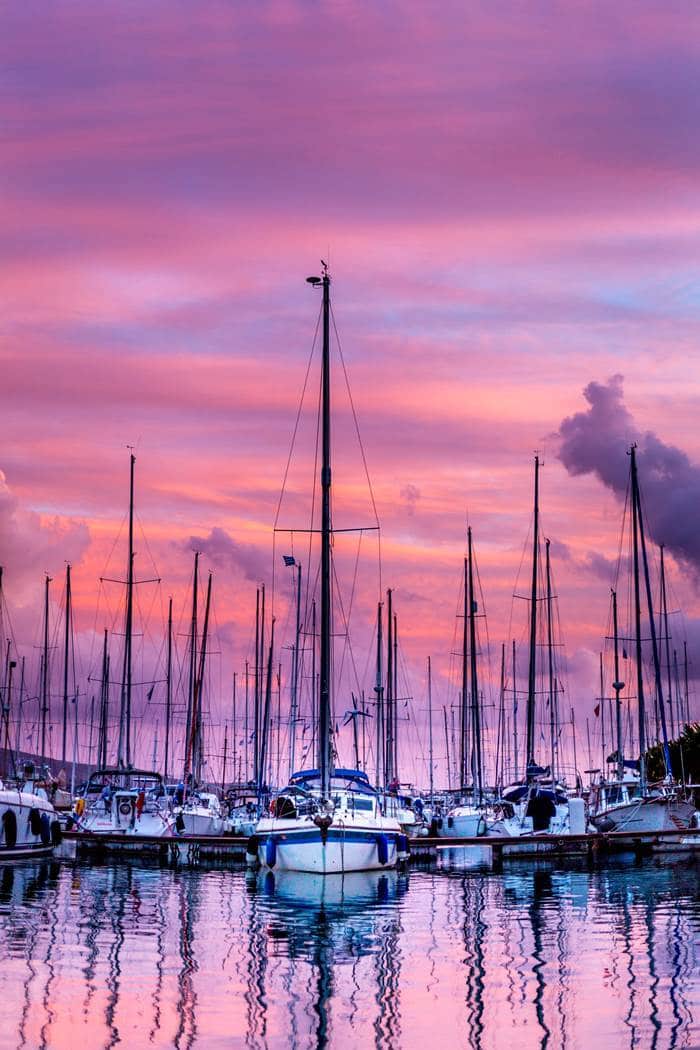 The scenic villages and beautiful beaches of this Western Greece island make it a top tourist destination among other islands.
It is home to 21 sandy beaches, which are among the most attractive Mediterranean beaches.
The Porto Katsiki beach is the most famous beach on this island and provides visitors with numerous sporting activities. The island is also home to the great Agia Mavra castle, which dates back to the 14th century.
9. Elafonisos Island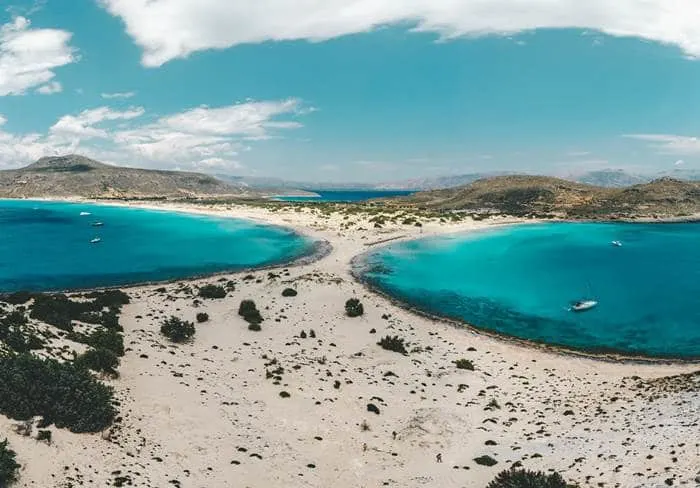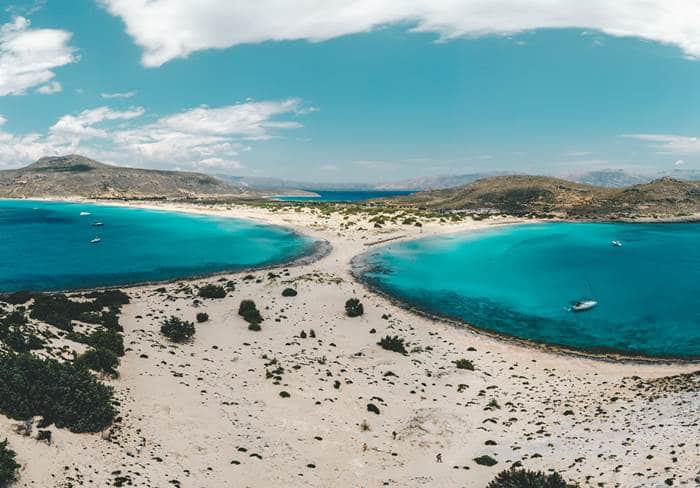 Southwest of the renowned Crete Island is Elafonisos Island, which is a small Greek island with sandy beaches (including Simos and Kontogoni) and clear waters.
Although it is not extensive, this island offers numerous places for camping. You can also take a boat ride as well as enjoy the sunset on the sandy beaches.
10. Symi Island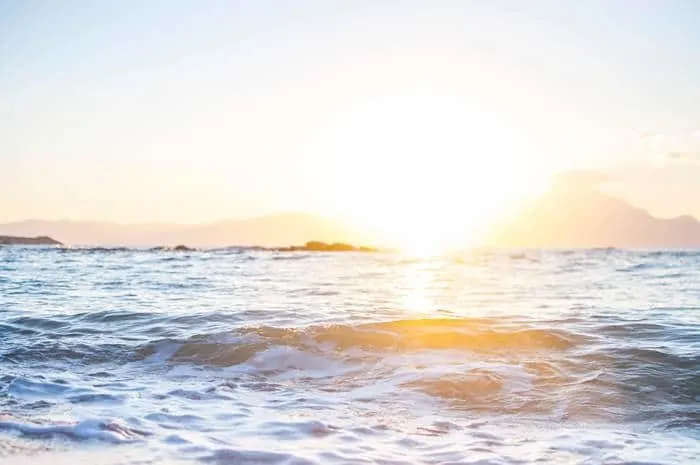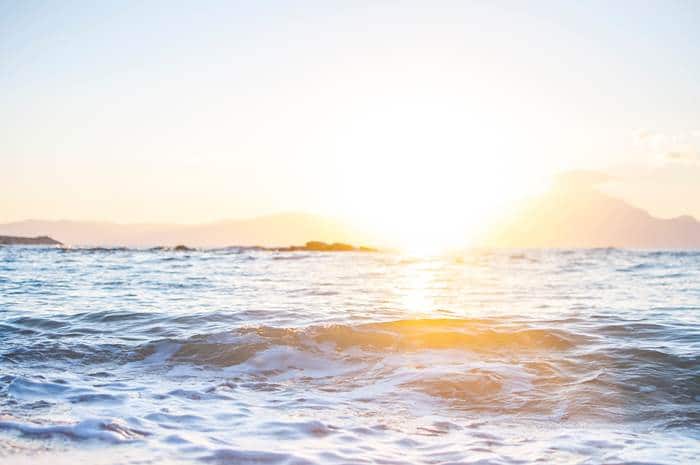 The town in this island is built upon the hills surrounding the Yialos harbour, making the main attraction of the island.
The island is also home to Panormitis monastery, which was built as a dedication to Archangel Michael in the 15th century. It offers a peaceful environment as one enjoys its well-decorated walls.
This Greek island is also home to beautiful beaches and is perfect for boat riding, swimming among other recreational activities.
Popular Greek Islands Travel
Greece is home to many islands, the most famous ones being the Santorini and Crete islands.
In most of these islands, tourists get to enjoy beautiful sceneries, meet the friendly locals and indulge in recreational activities such as swimming, boat riding and sunbathing.
I hope you have enjoyed this list of the must see Greek islands. Am I missing any? Let me know in comments below.
PINS FOR LATER!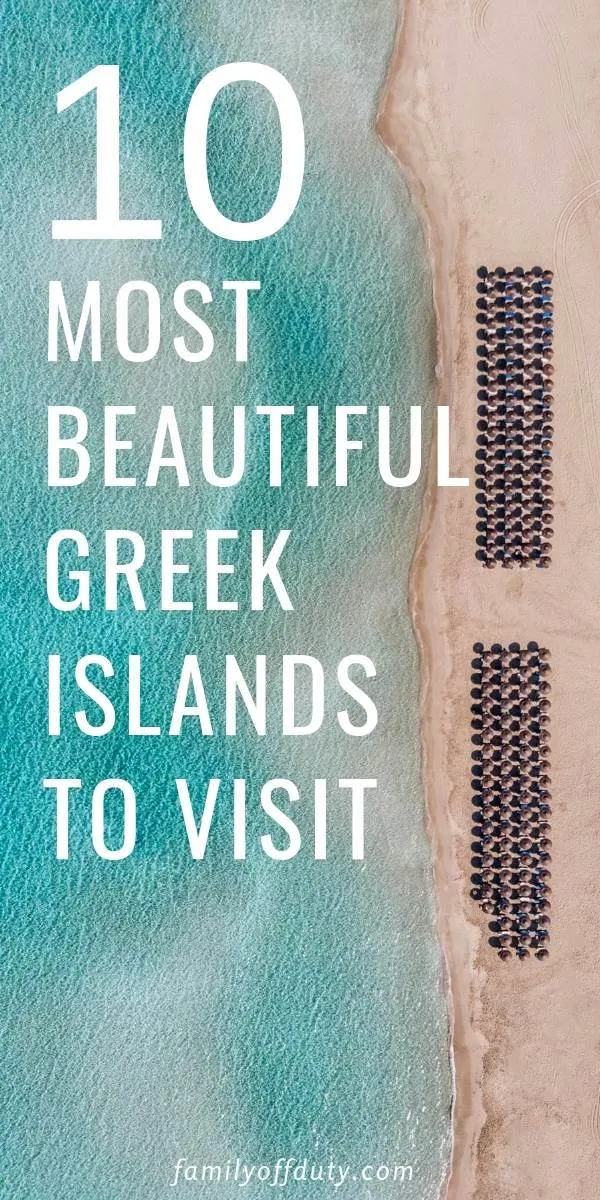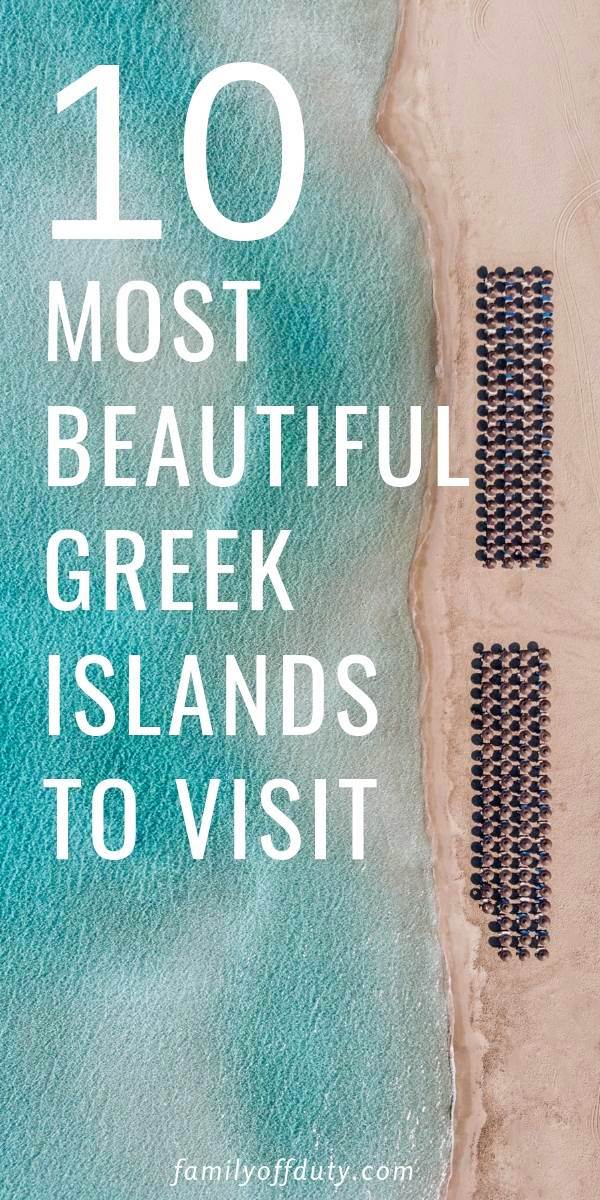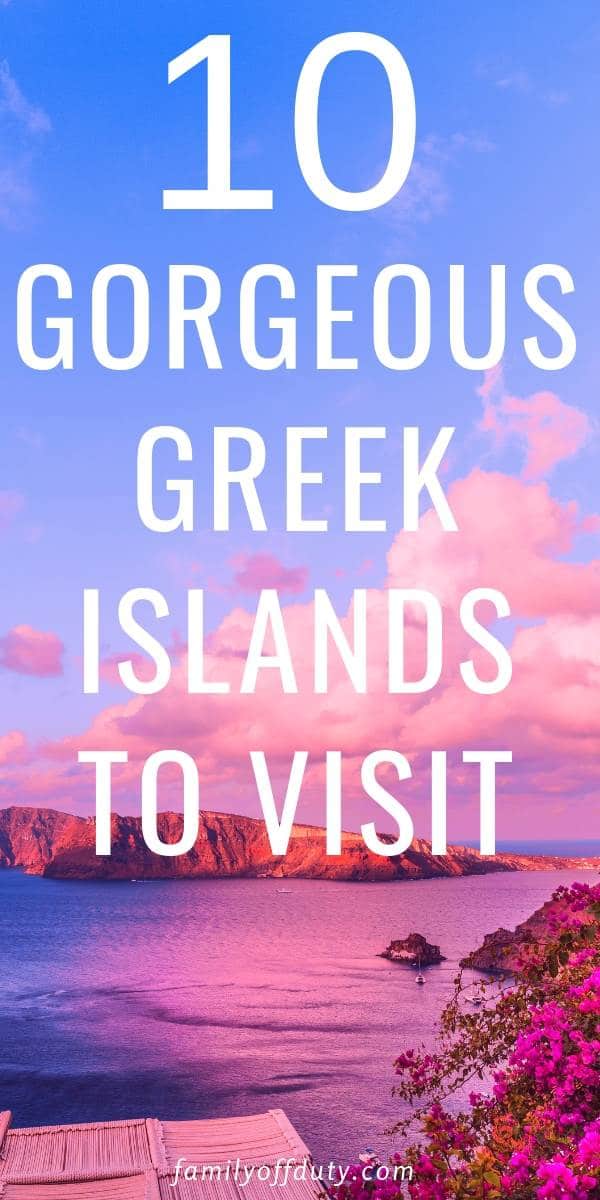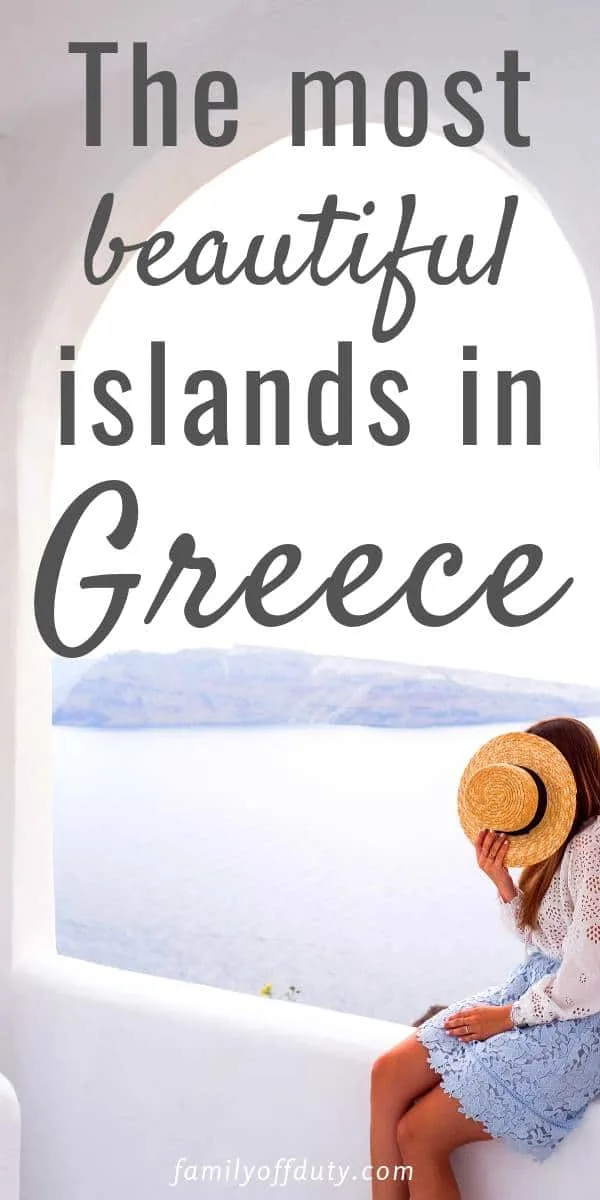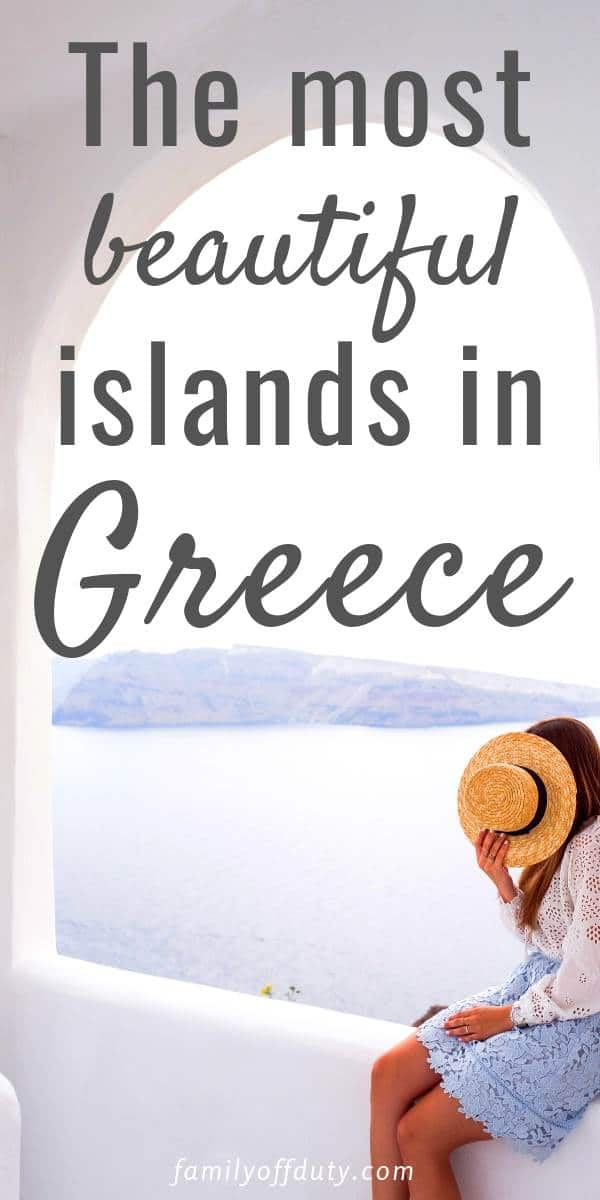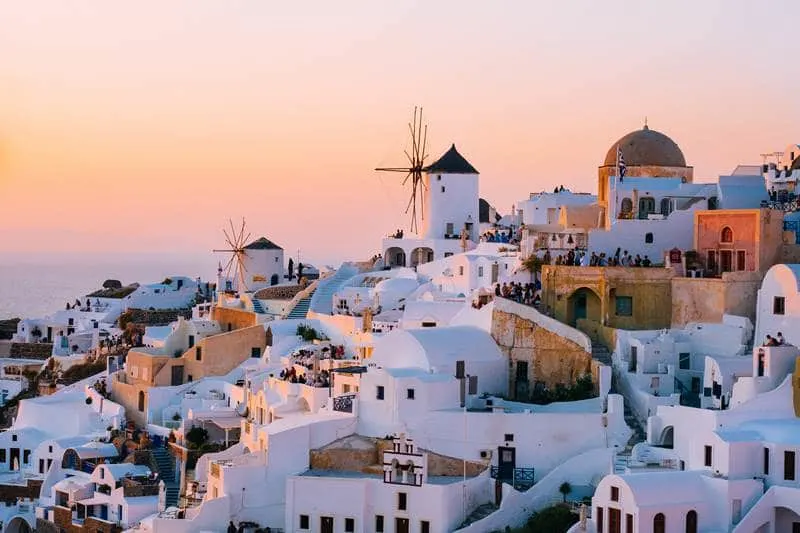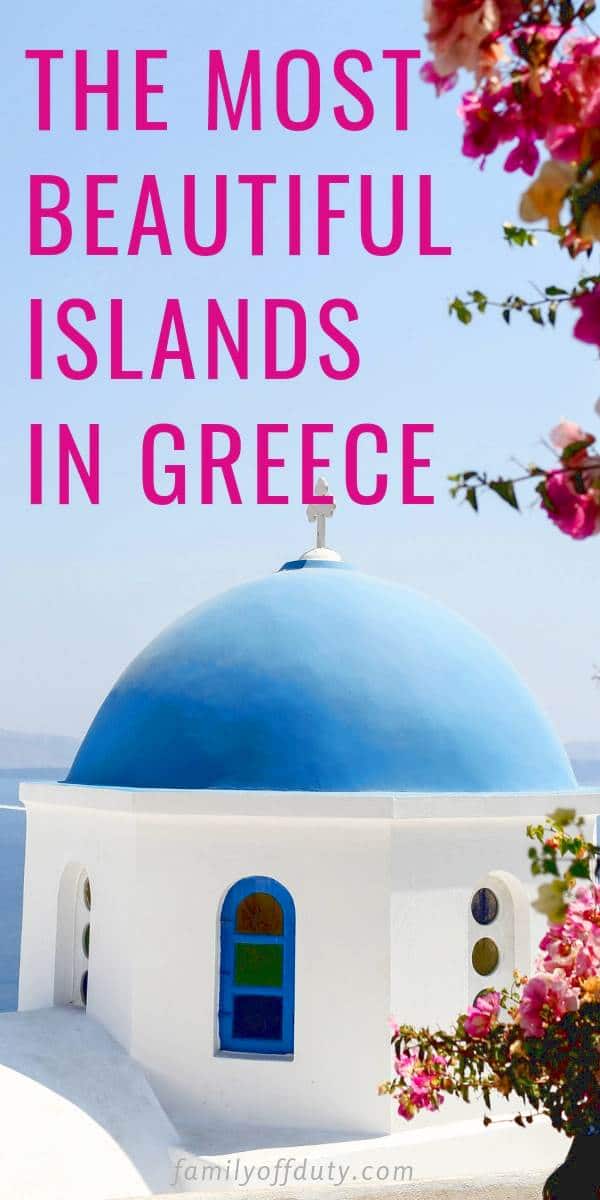 Greek islands vacation