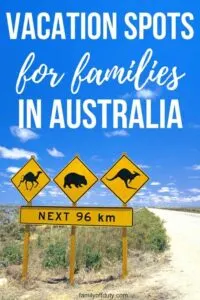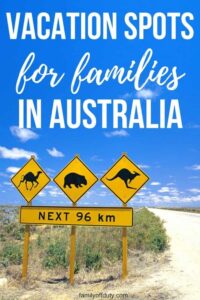 I have been dreaming of a family trip to Australia for a long time!
My Instagram feed is full of pictures from friends who either live there or are travelling Australia with kids. It makes me want to drop everything and take that 30 hours long trip!
I wish I could say I had just booked my family holidays in Australia but that is not case, unfortunately.
Check our page with more Family Travel posts!
What I have today for you is an exciting guest post from Zara Lewis, who is lucky enough to live in this beautiful paradise. She has great tips to share on the best resorts in Australia for families.
Originally from Chicago, Zara is a traveler and mother of two has found her place in the sun in Perth, Australia.
She is a regular contributor to The Wellness Insider, passionate about spreading the word about fantastic places to visit and creating a better world for the generations to come.
If you are searching for places to visit in Australia you came to the right place!
Thank you Zara for writing about these best resorts in Australia for family vacation. Enjoy your read!
Recommended reading: Best family destinations in Australia and Asia.
Australia Family Vacation – Best Destinations
Among the family-friendliest countries in the world riddled with thrilling activities the parents won't hate and kids will adore, Australia certainly takes the cake.
The vast natural landscapes stretching through numerous climates, the vibrant cities teeming with life and excitement at every corner, along with breathtaking seaside resorts and adventure locations make Australia a top destination for a family vacation.
While the country is certainly too vast to be explored and experienced in one go, especially if you have a couple of kids in the backseat, there are several must-see locations you shouldn't miss on your first trip.
Here are the best destinations in Australia for a memorable family holiday.
Check out our best family travel tips here!
1. Visit the Great Barrier Reef
If marine adventure and exploration is your thing, then there is no better place to take the family than the Great Barrier Reef up north in Queensland.
Often called "the largest living thing on earth", the reef is 2300-kilometre long marine ecosystem that's home to thousands of reefs and marine animal species ranging from corals to sea turtles, dolphins, colourful fish, and of course, sharks.
You can set sail for the reef from Cairns or Port Douglas. Depending on the tour and the time you have to devote to this excursion, you can go to the inner reef or even take an extended day trip to the outer rim. Once there, you will have the opportunity to enjoy snorkelling, scuba diving, and marvel in the vibrant sea life below from a glass-bottom sailboat.
2. Pamper yourself in Byron Bay
Now is the time to give yourself the holiday you were truly craving; to unwind in an idyllic natural setting and free your mind, body, and soul from all the troubles of the outside world. Byron Bay is truly a family leisure vacation paradise nestled on the south-eastern shores of NSW.
From rainforest walks to mindful yoga sessions in the morning and healthy cuisine to rejuvenate your body and mind, you can find Byron Bay accommodation for families that offers packages tailored for parents looking to unwind and regain their peace of mind.
You can even leave the stroller at home, as the helpful staff can supply you with the equipment you need to take your younglings out and about in the great outdoors.
3. Have an adventure along the Gold Coast
The Gold Coast is your adrenaline and adventure destination in Australia. Graced with more than 250 days of pure warmth and sunshine, this metropolitan oasis located just south of Brisbane is world-renowned for its golden sandy beaches, surfing opportunities, and of course, skydiving.
While you might not be as keen to let the kids just off planes, you might feel more than inspired to take family surfing lessons, go paragliding or parasailing, or even visit its numerous theme parks. Be sure to visit Dreamworld, Sea World and Wet'n'Wild to give the kids an adventure to remembers.
Related: Best Beaches in the Central Coast
4. Tour the Tasmanian wilderness
Just a brisk ferry ride south of the mainland, the island of Tasmania awaits with its numerous family-friendly national parks, quaint villages and towns, as well as the beautiful capital of Hobart, and the 19th century Port Arthur penal settlement transformed into an open-air museum.
While there are plenty of cultural and shopping opportunities here, the main reason for your visit lies within the island's expansive natural reserves.
The best way to experience the wilderness in all its glory is by taking a campervan to the Freycinet National Park, after which you can go sea-kayaking in Coles Bay.
Don't forget to walk the treetops at Tahune Forest. When the kids have had enough of nature for the day, hop over to Hobart, Launceston, and Port Arthur.
5. Explore the Gem of NSW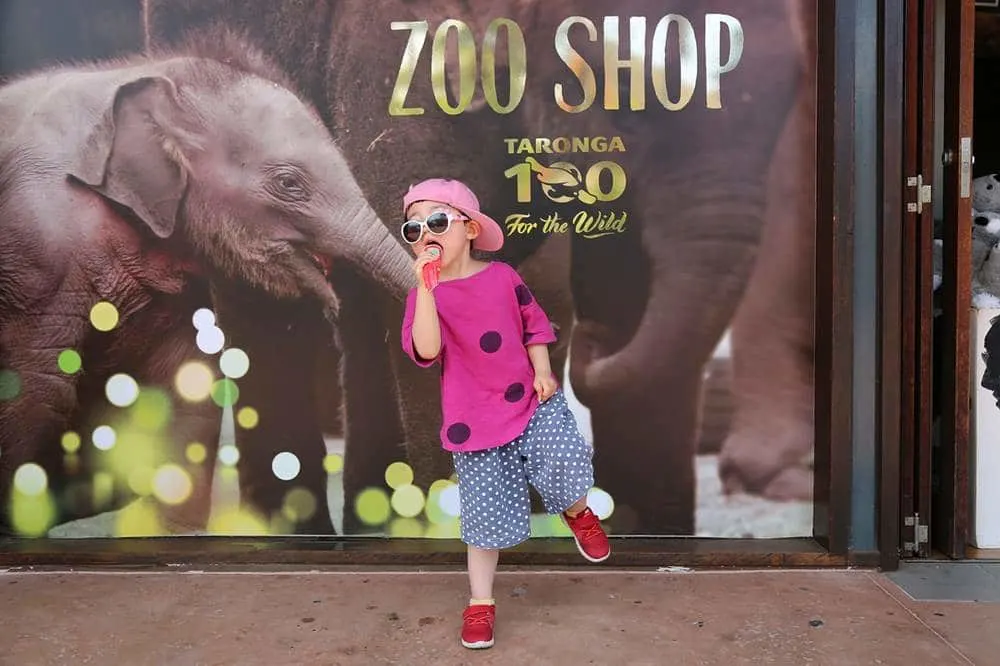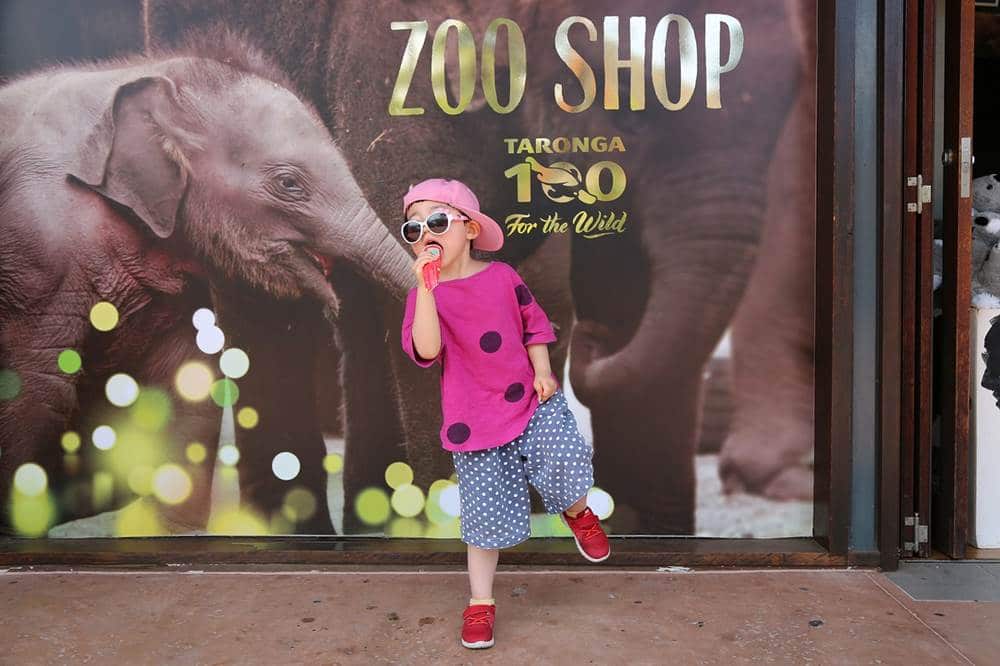 Finally, it's time to return to civilization and round up your trip with an exploration tour of one of the most renowned cultural hotspots in the world, Sydney.
Sail across the Sydney Harbor and marvel at the beauty of the city's waterfront, and then pop over to the Opera House from where you can continue to the Royal Botanic gardens.
End the day with a panoramic view of the city from the Sydney Tower Eye and a tour of the city centre, including Hyde Park, St. Mary's Cathedral and the Darling Harbour shopping centres.
Australia is a year-round family destination too vast and beautiful to be experienced in a single trip. Fortunately, with these must-see destinations in mind, you will have no problem spending an unforgettable family vacation in the Land Down Under.
---
Check out our best Family City Breaks posts!
So, there you have the tips for the best family holidays in Australia.
Do you have a favorite family friendly place to visit? Let me know in comments below.