Family road trip quotes
Do you love road trips with the kids? I am sharing today my top family road trip quotes to inspire your family to adventure on a open road journey.
Traveling in the company of those we love is one of the best things in the world. Road trips are great ways to bond with kids, make remarkable vacation memories, teach them to enjoy simplicity and be present in the moment and obviously an easy way to spend a lot of time together as a family.
Quality and happy time together as a family is perhaps the biggest advantage of road trip with kids because to a child, 'love' is spelled 'T-I-M-E' and if you can give that time while providing opportunity for long lasting happy memories, they will remember that trip for life.
So why wait for road tripping? Plan your road trip with friends and family soon. Get inspired by these family vacation quotes for road trip with kids and have fun!
Ready for more inspirational quotes? Check out our comprehensive list of travel quotes to fuel your wanderlust.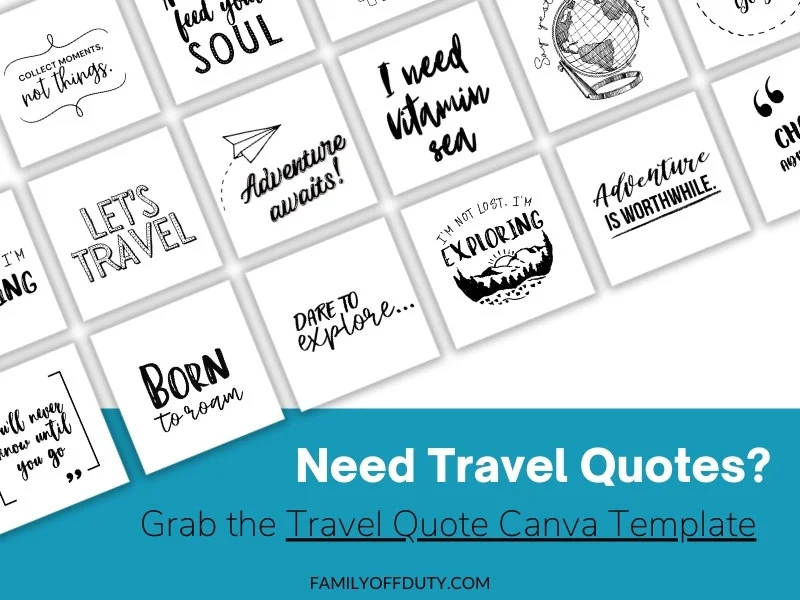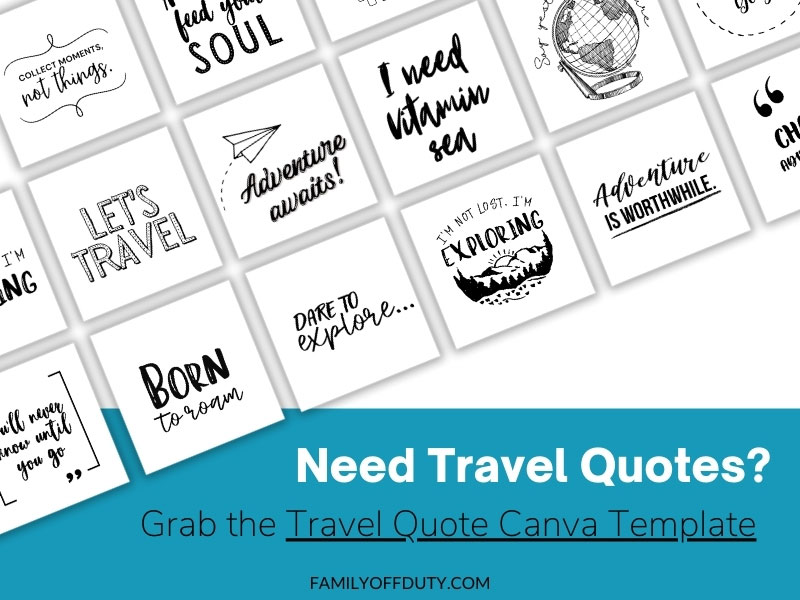 Quotes About Road Trip with kids
Below are some of my personal favorite and inspiring quotes on family trip on the road.
Love these family travel together quotes? Feel free to spread the word: Save to Pinterest, tweet and post on your social media channel!
"Road trips aren't measured by mile markers, but by moments."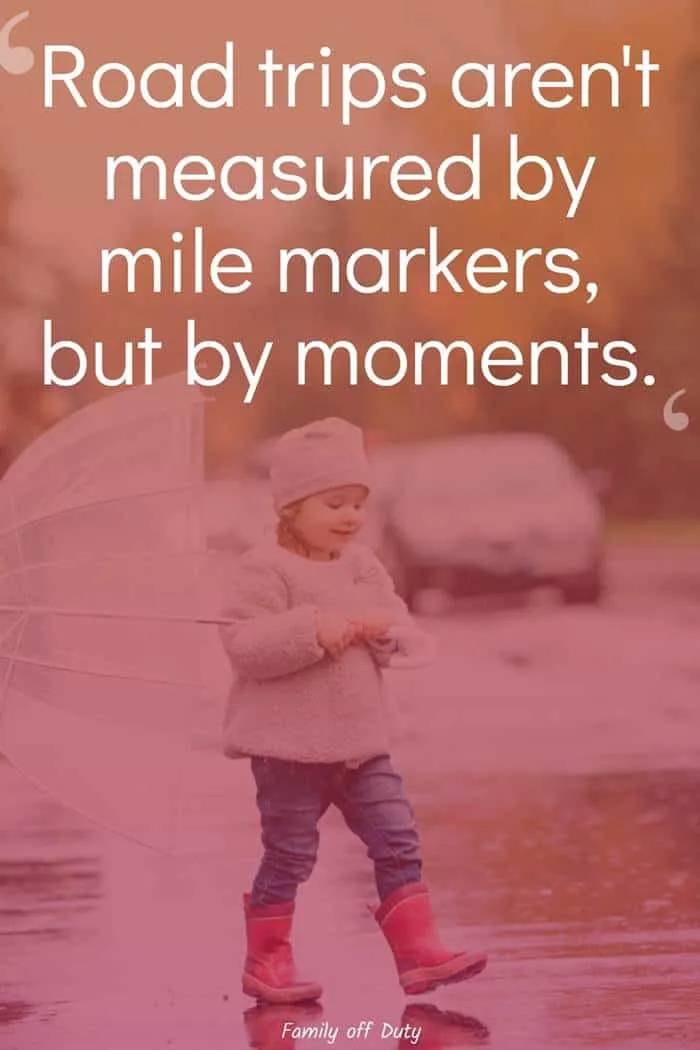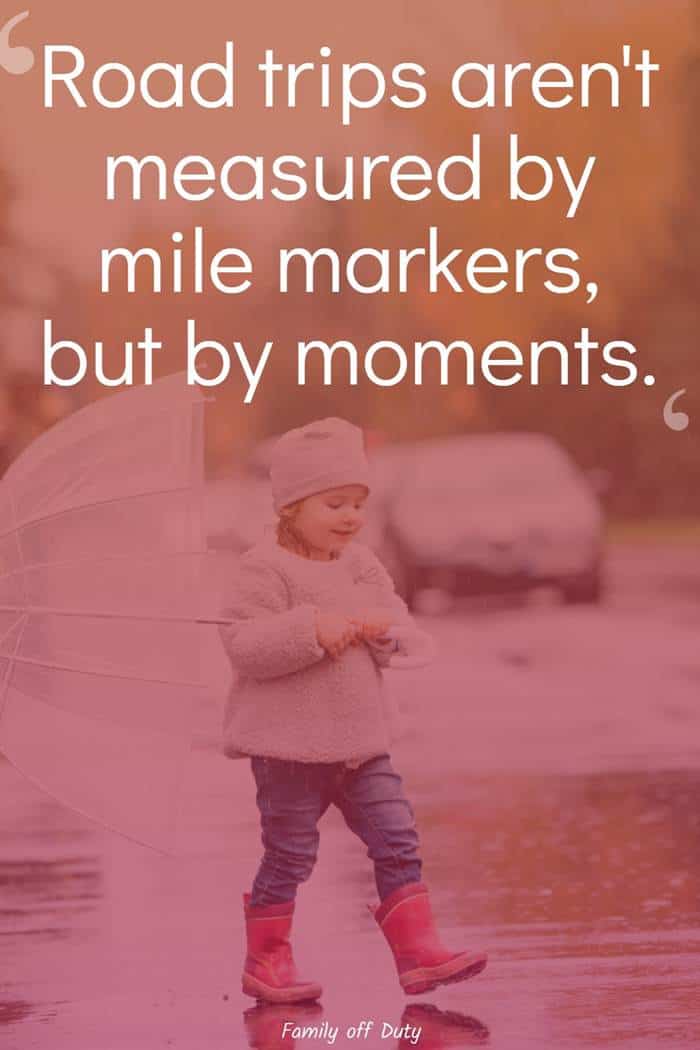 "Happiness is… a road trip with a good playlist."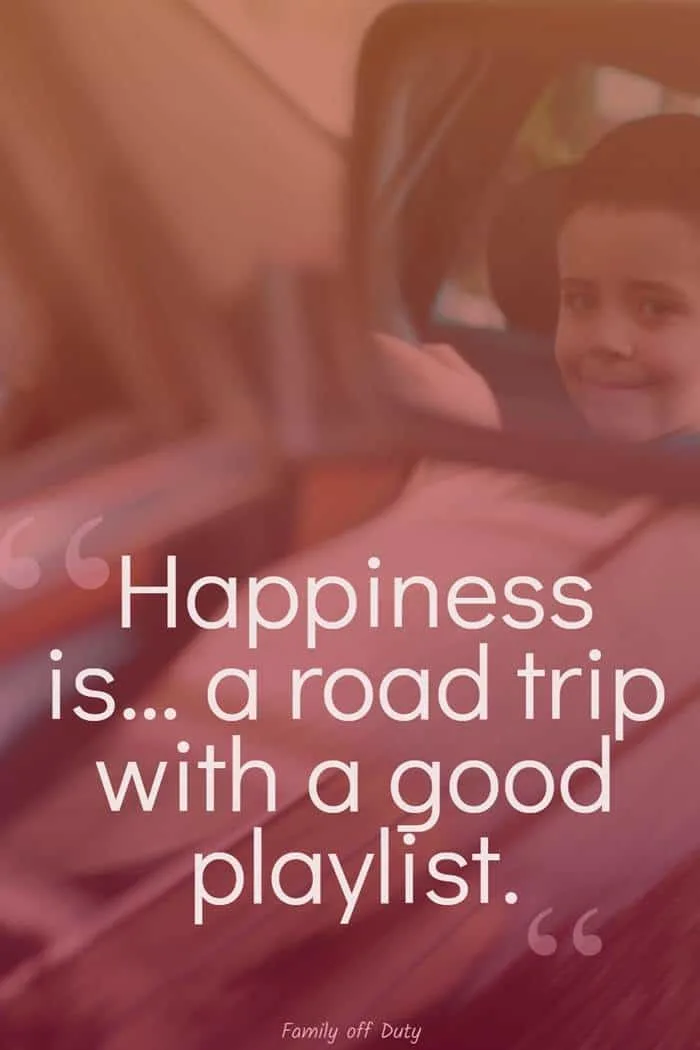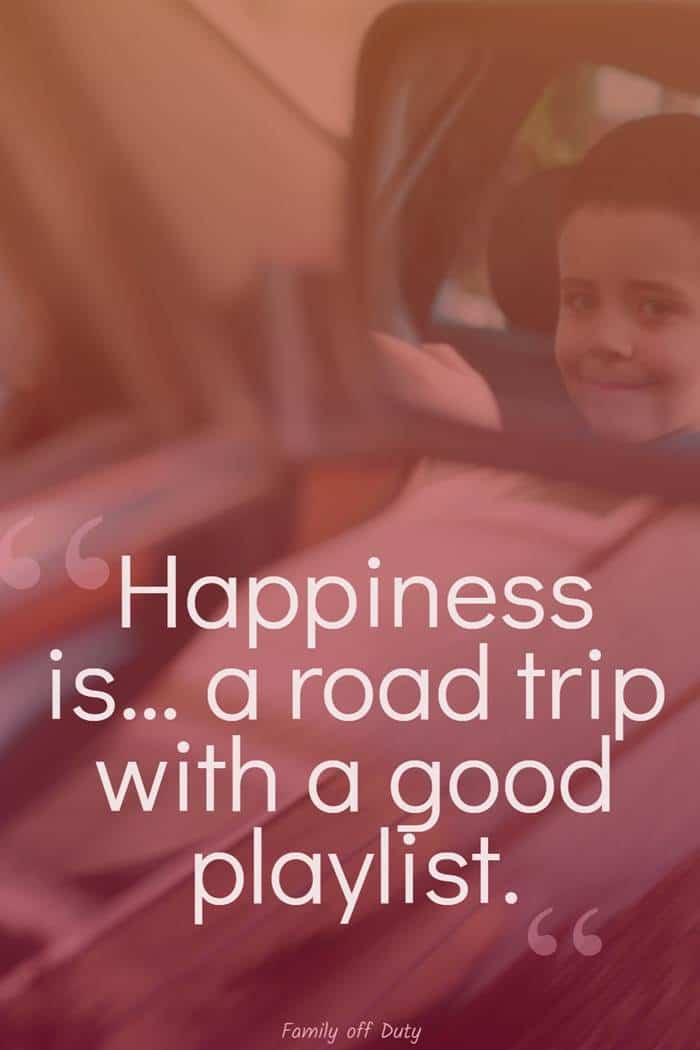 "It doesn't matter where you are going. It's who you have beside you."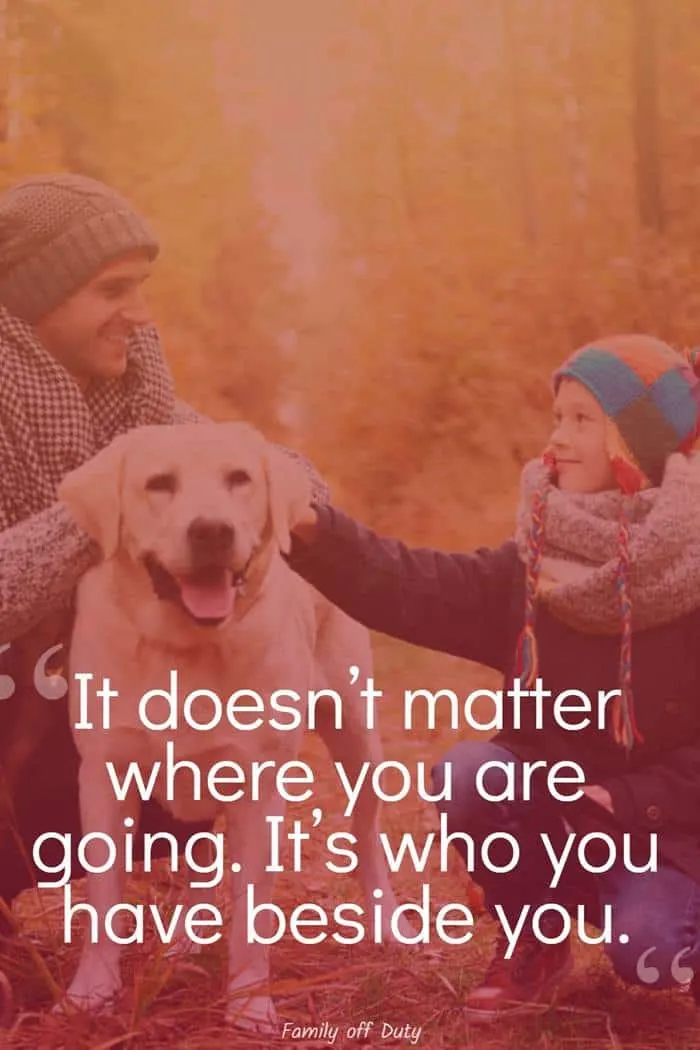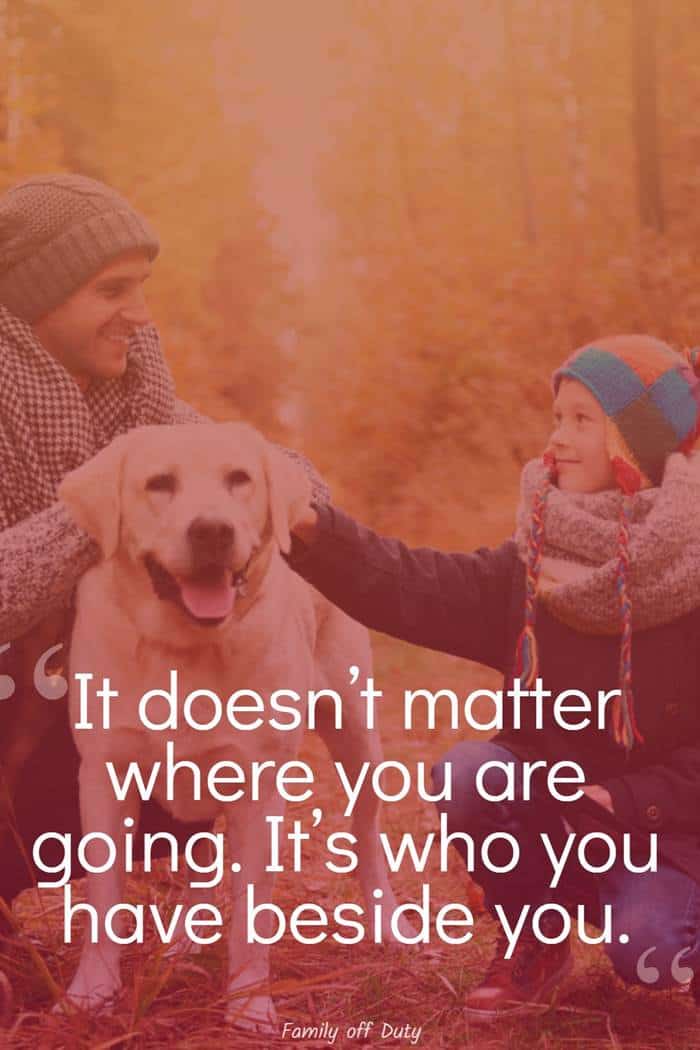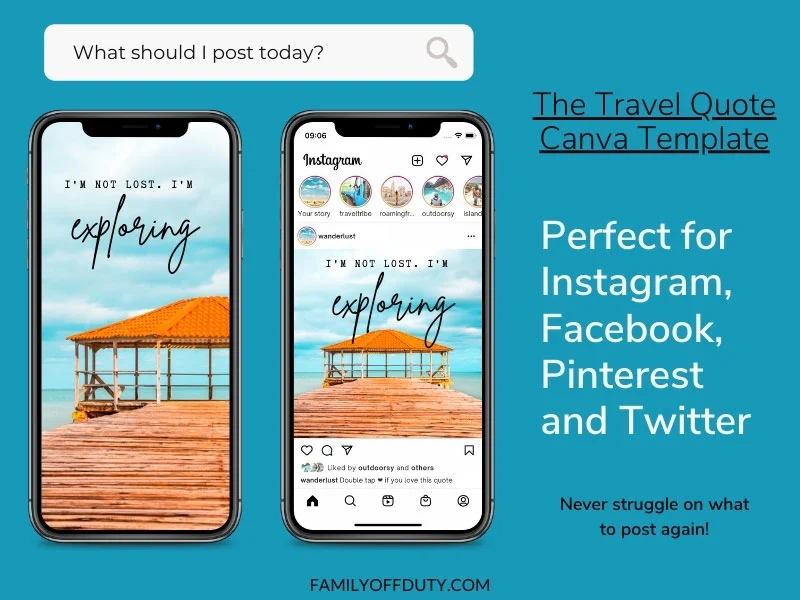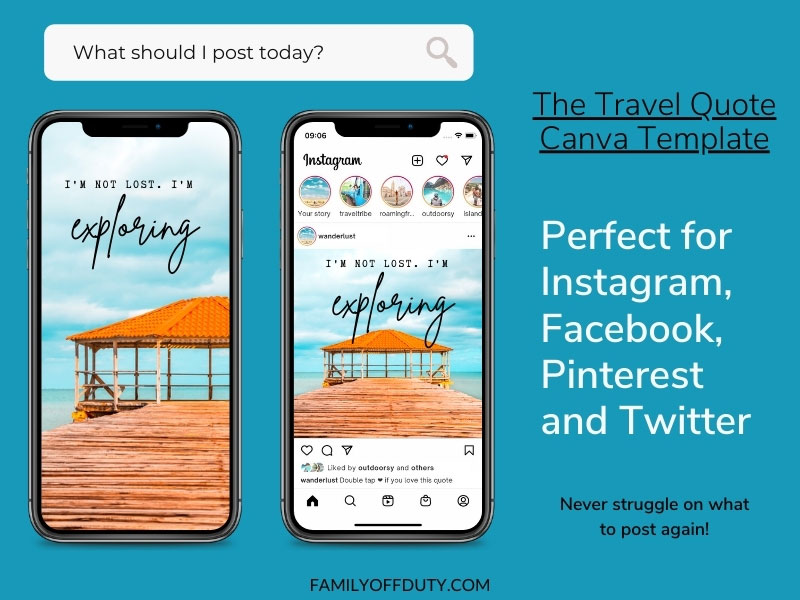 Funny Road Trip Quotes
"A road trip is a way for the whole family to spend time together and annoy each other in interesting new places."
– Tom Lichtenheld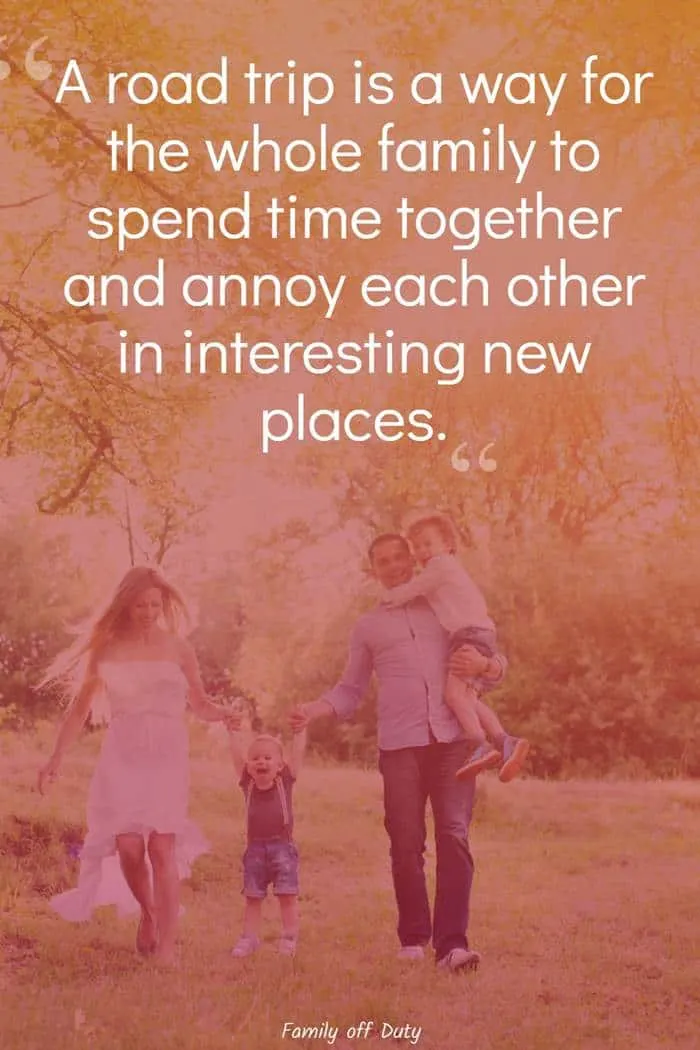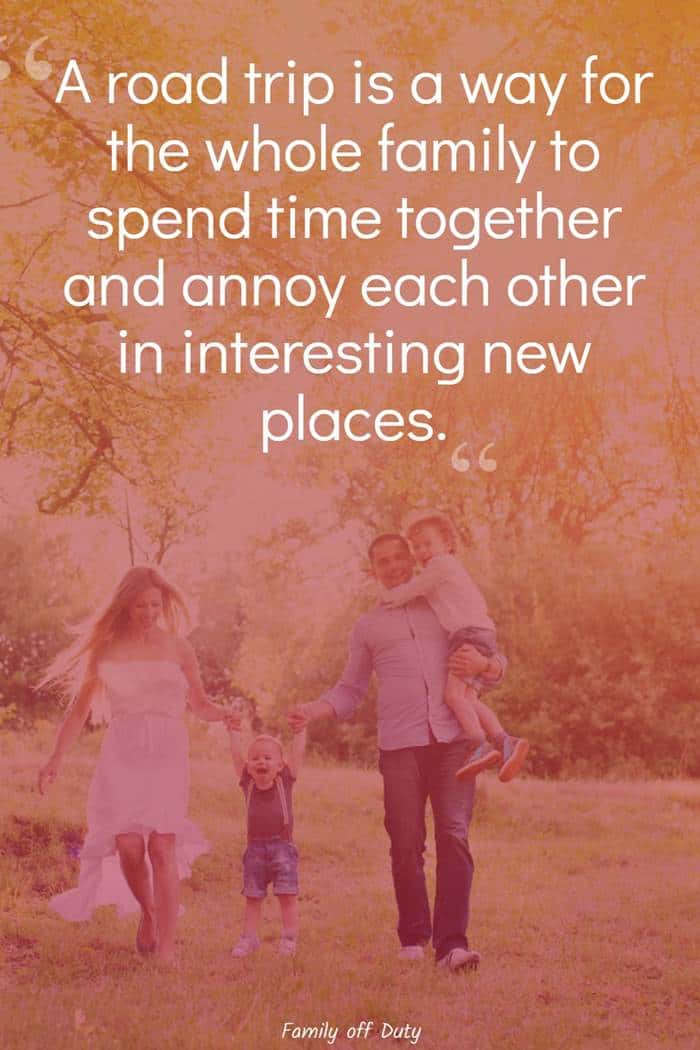 "The road goes on forever and the party never ends."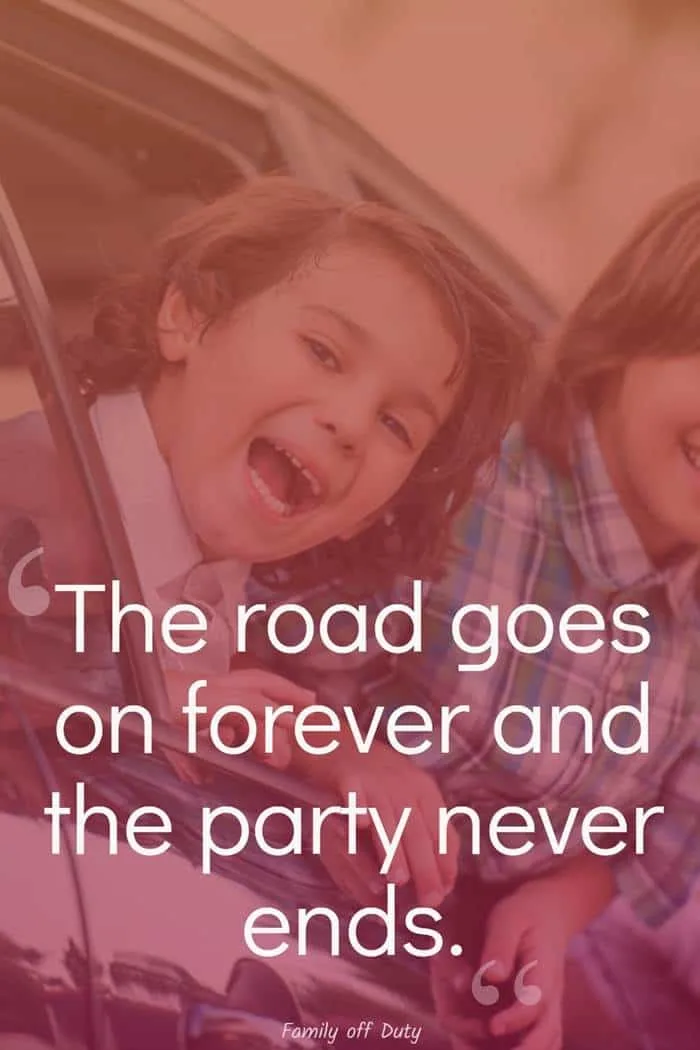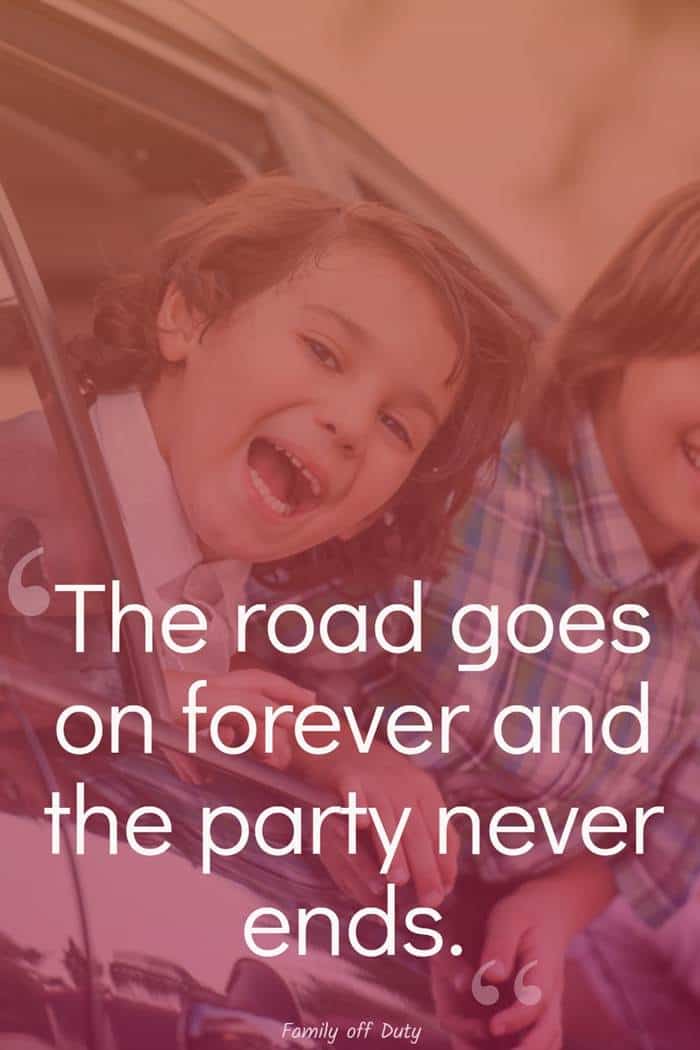 "Life is like a road trip – enjoy each day and don't carry too much luggage."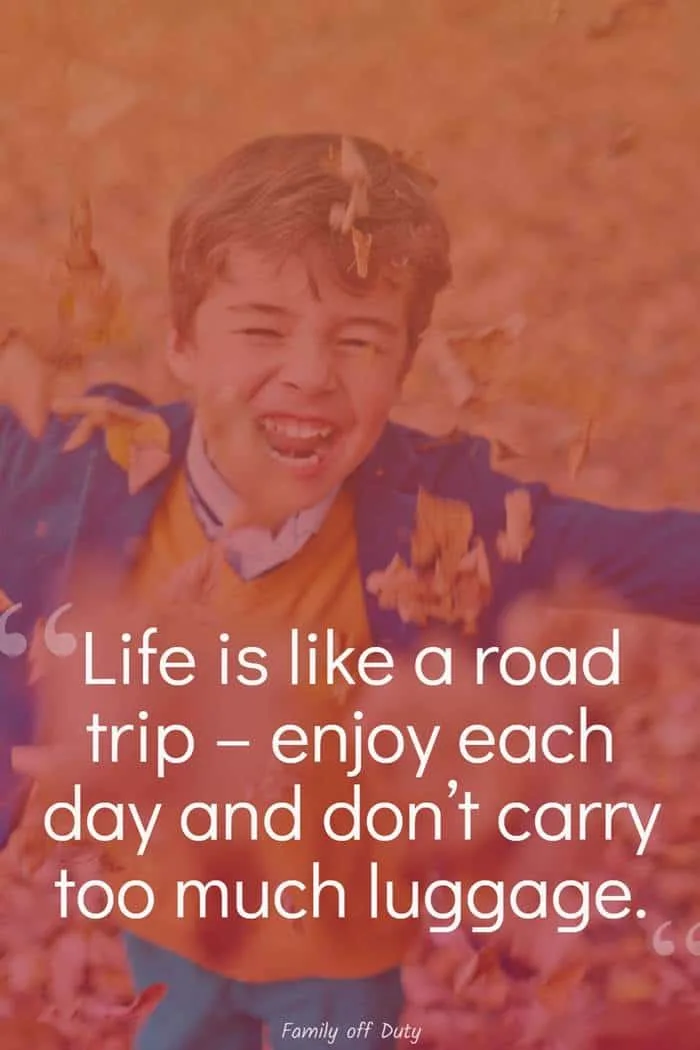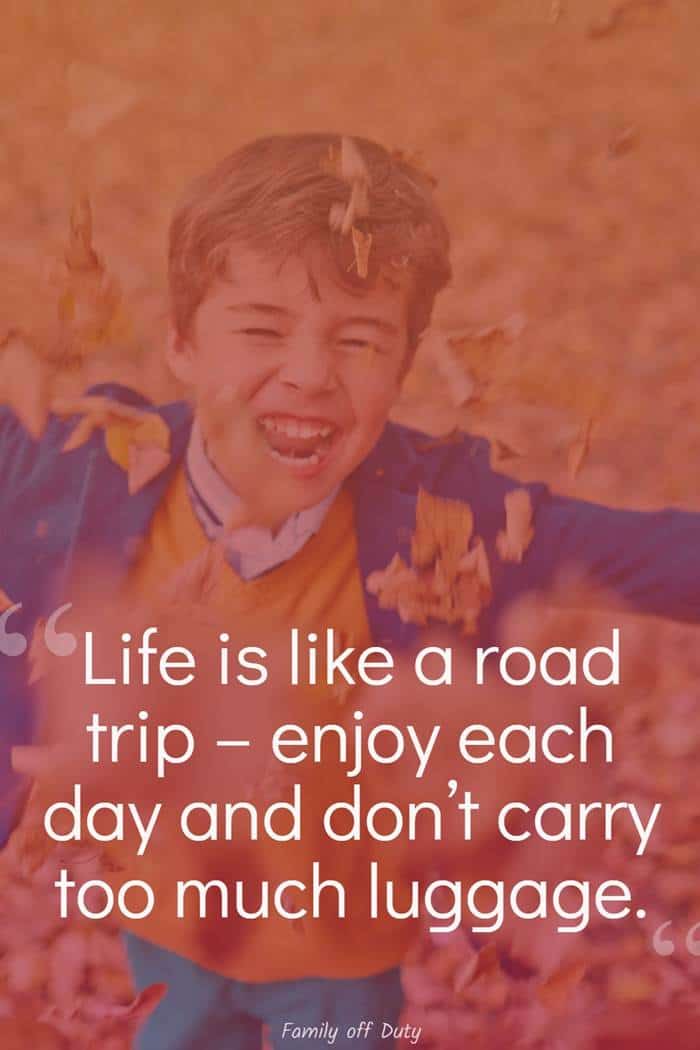 Road family trip quotes
"Travel sparks our imagination, feeds our curiosity and reminds us how much we all have in common."
– Deborah Lloyd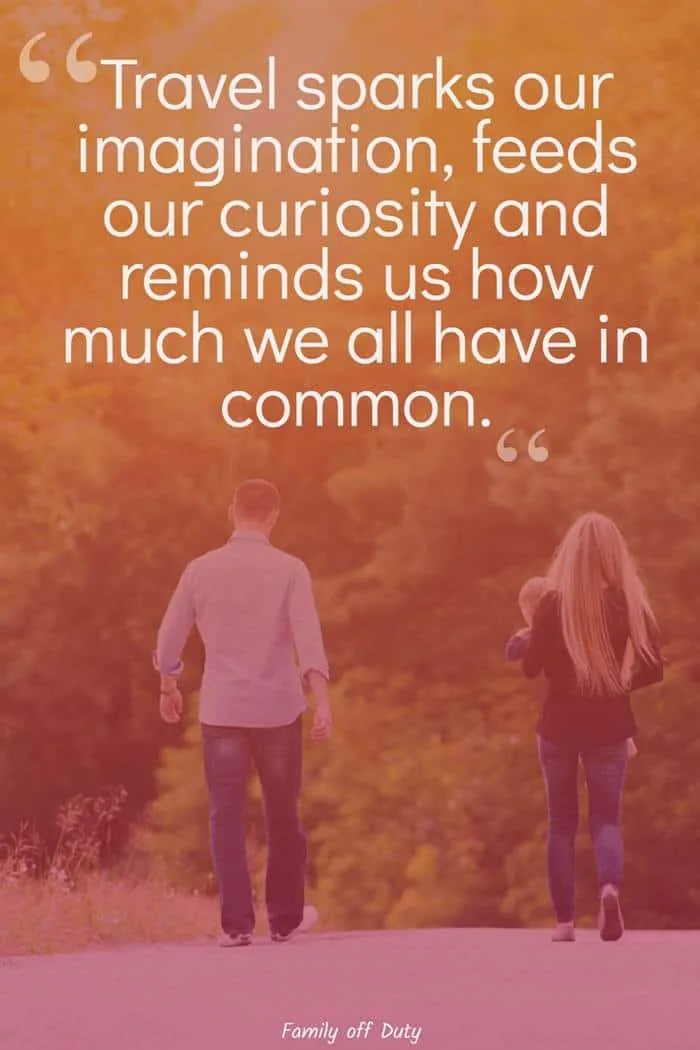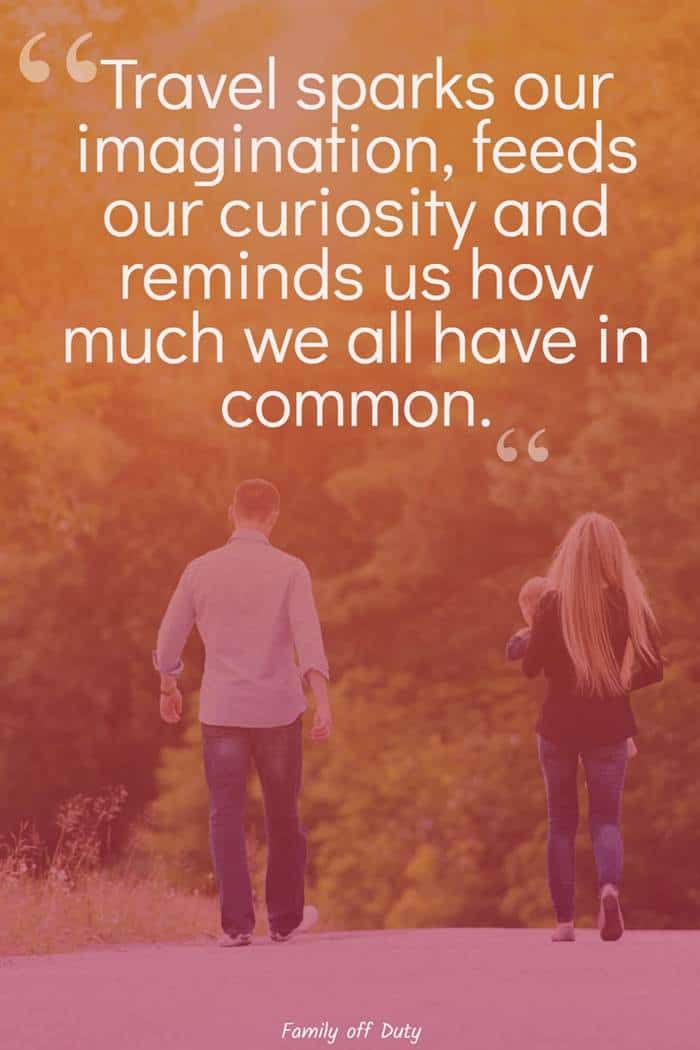 "It's not about the destination, it's about the journey."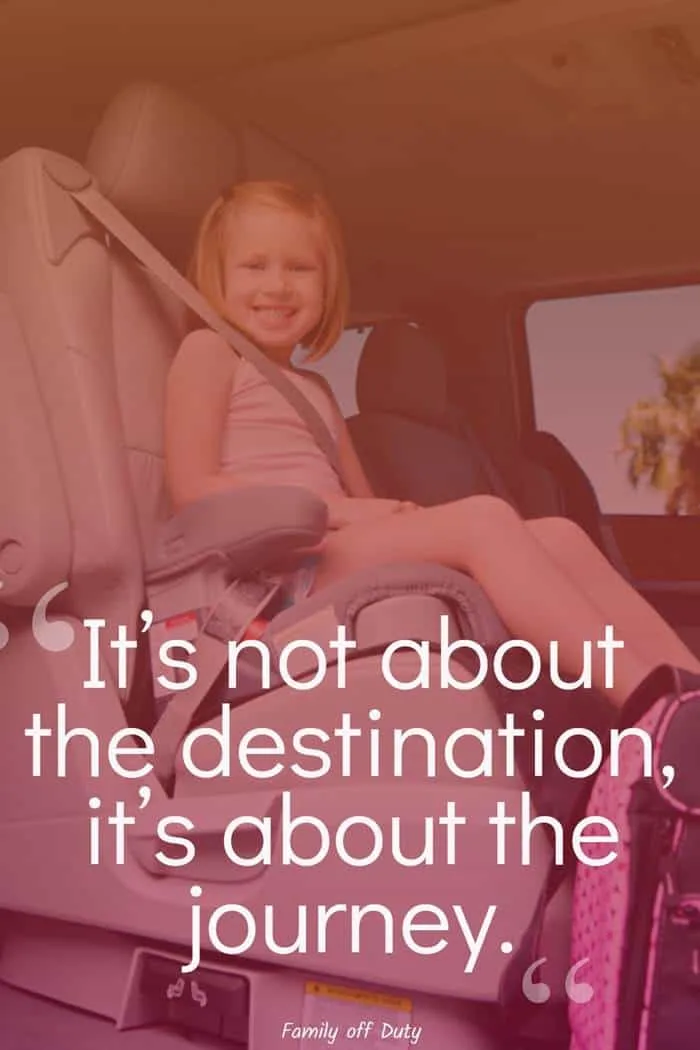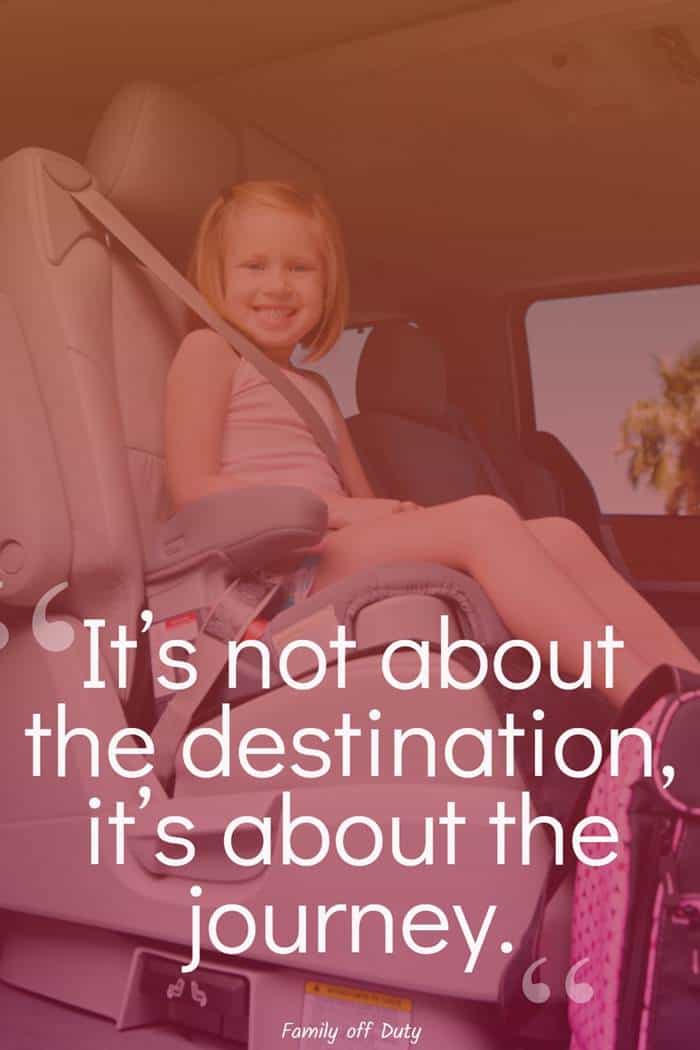 "Kids don't remember their best day of television."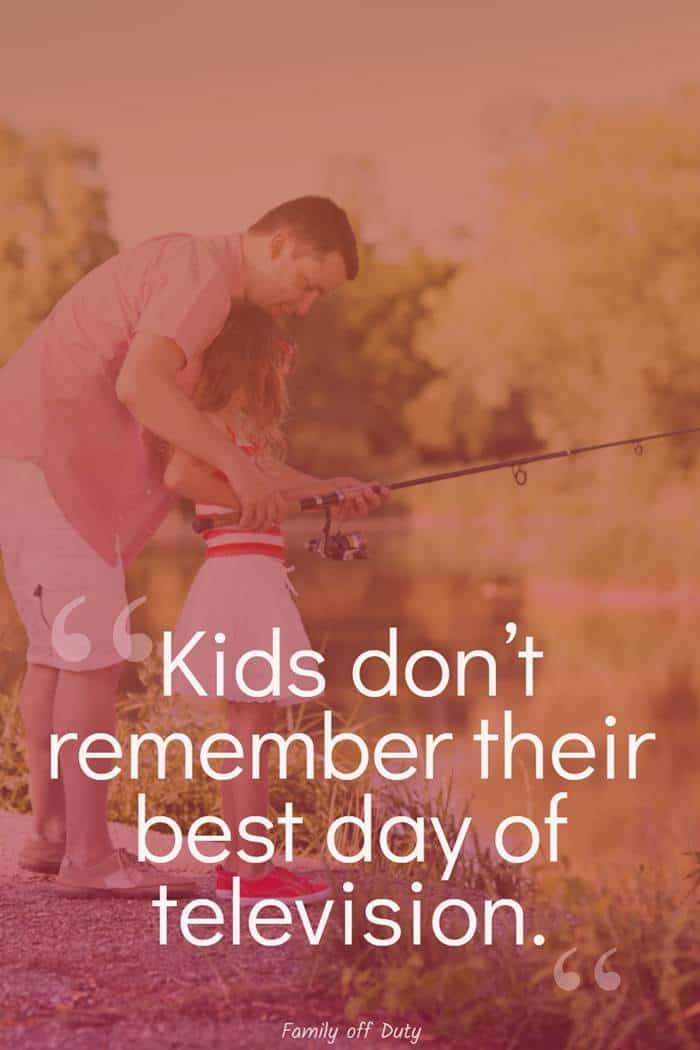 "You can't find the right roads when the streets are paved."
– Bob Marley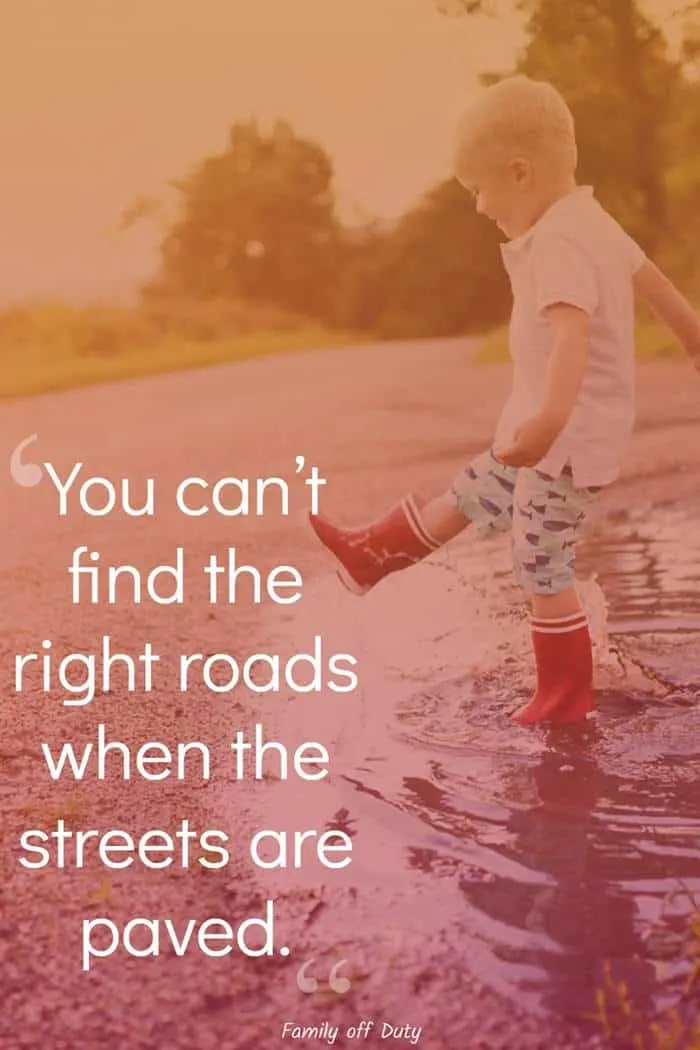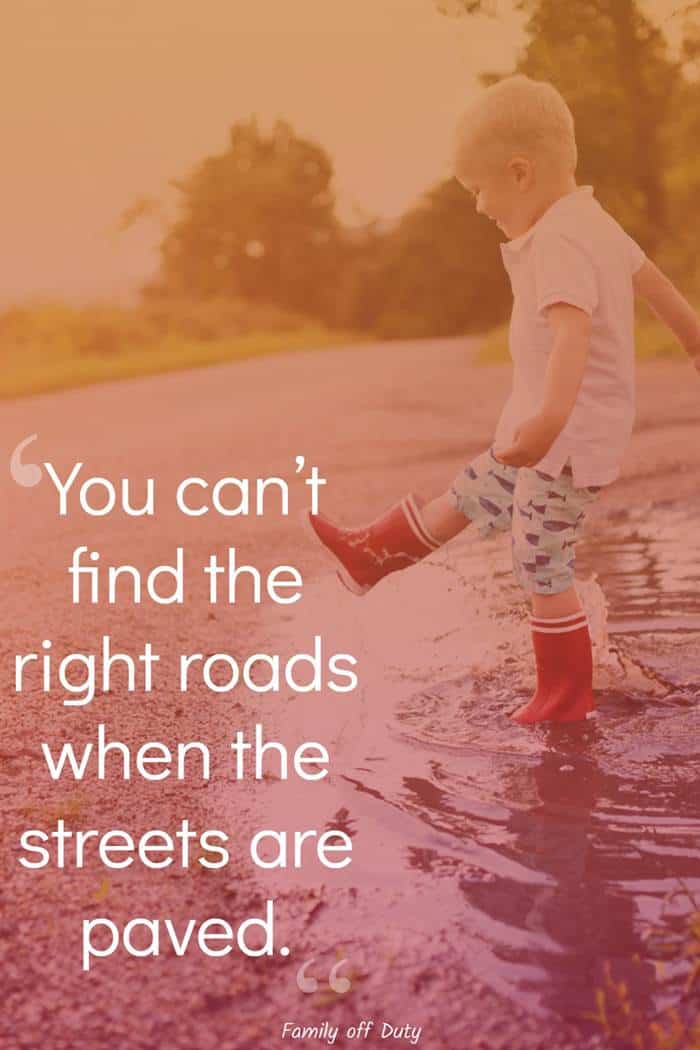 "No road is long with good company."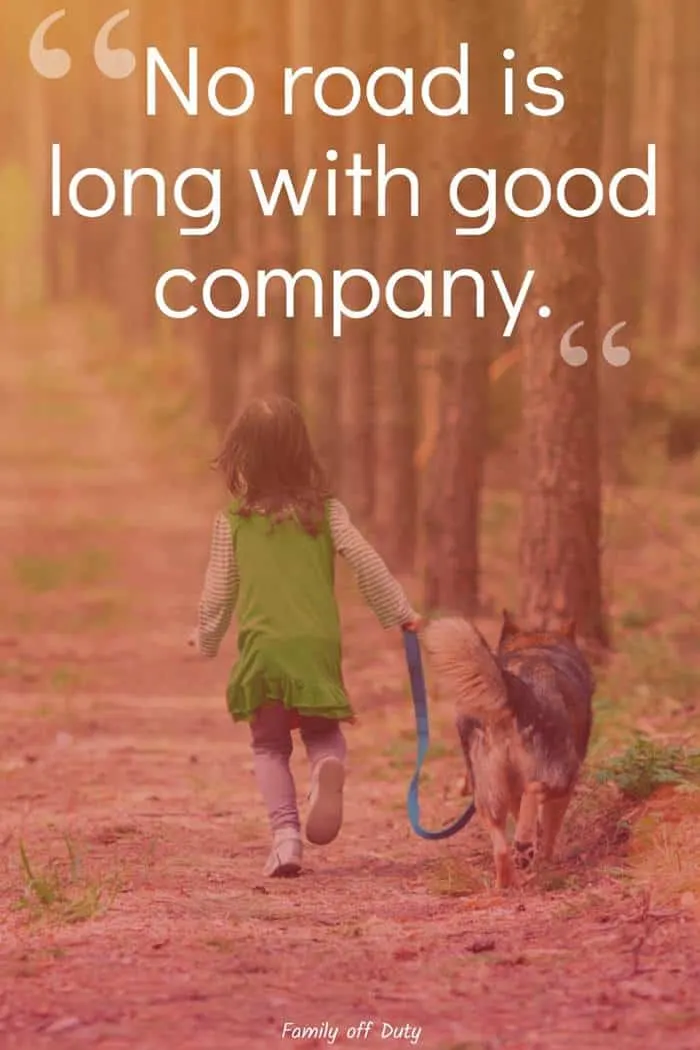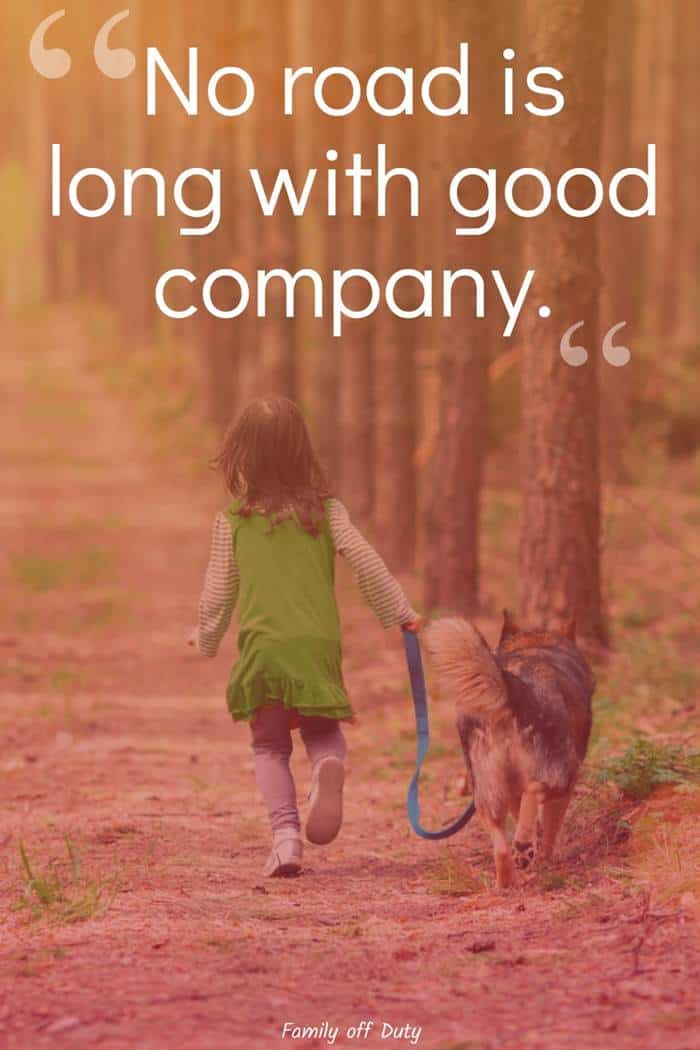 "The road is there, it will always be there. You just have to decide when to take it."
– Chris Humphrey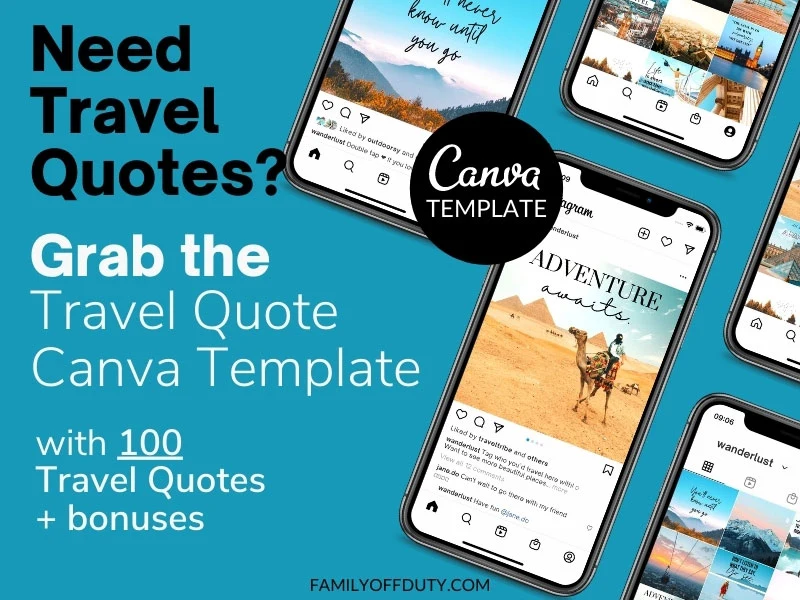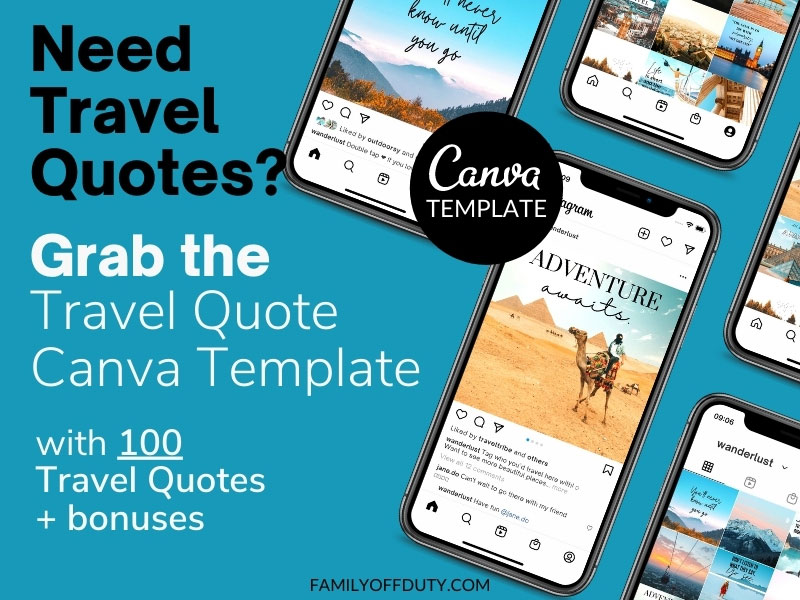 Quotes About Family Road Trips
"Sometimes the most scenic roads in life are the detours you didn't mean to take."
– Angela N. Blount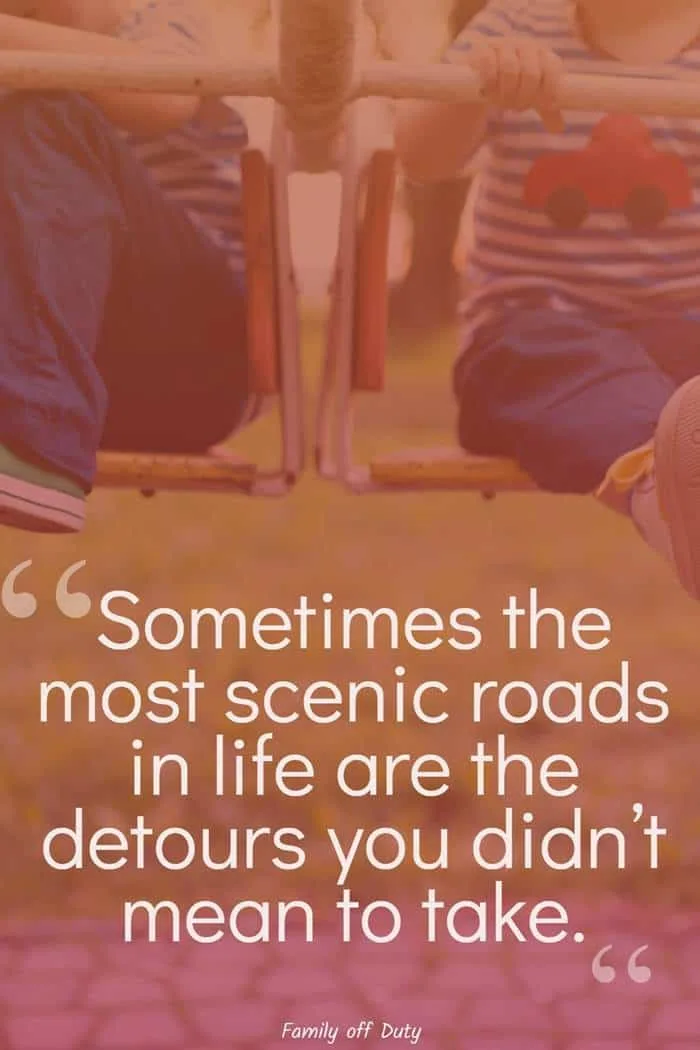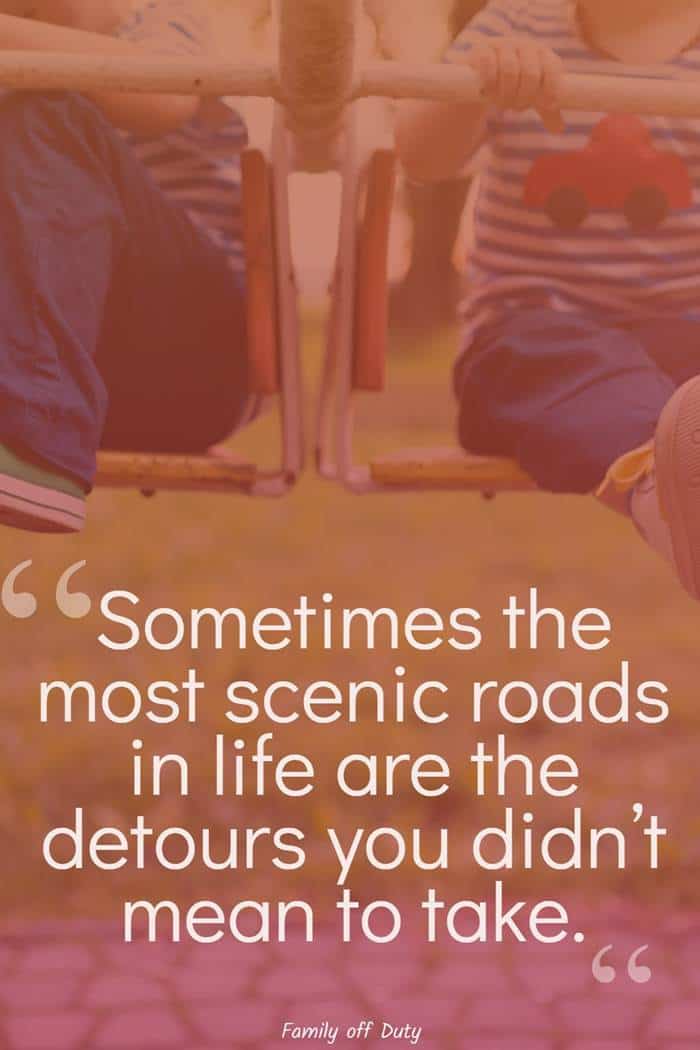 "If you don't know where you are going, any road will take you there."
– Lewis Carroll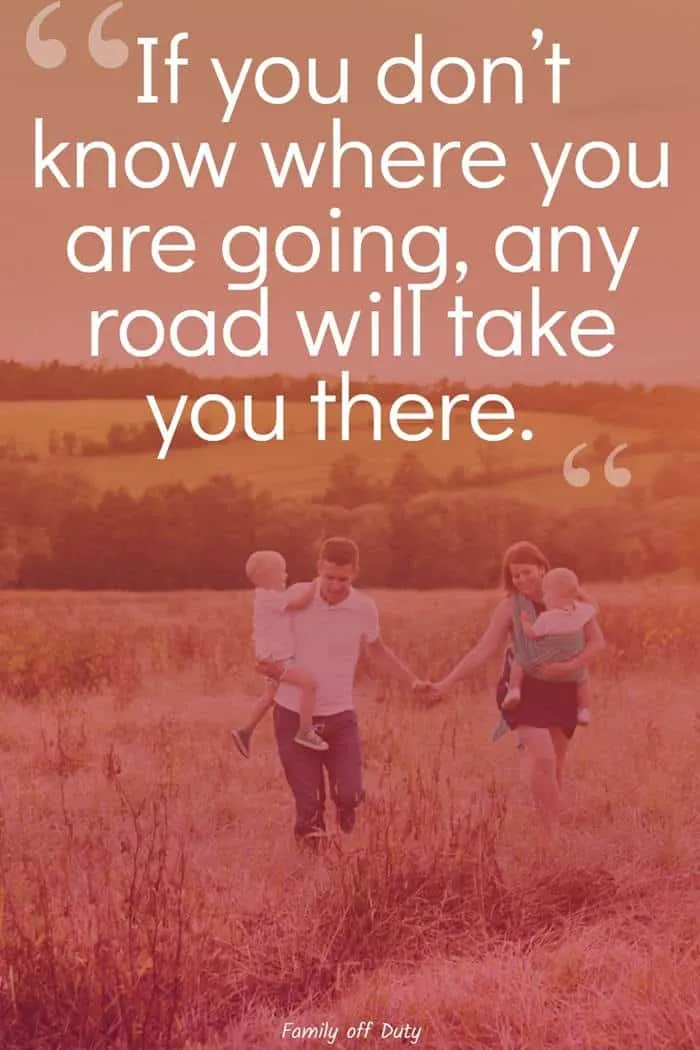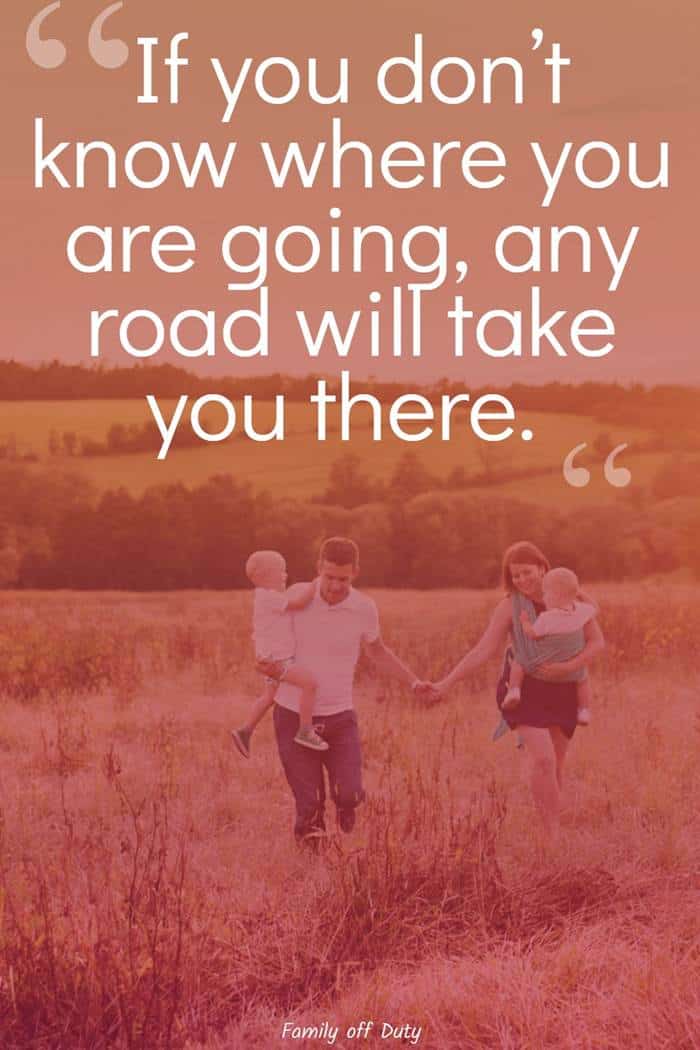 "If you're on a road trip, you need driving music."
– Edgar Wright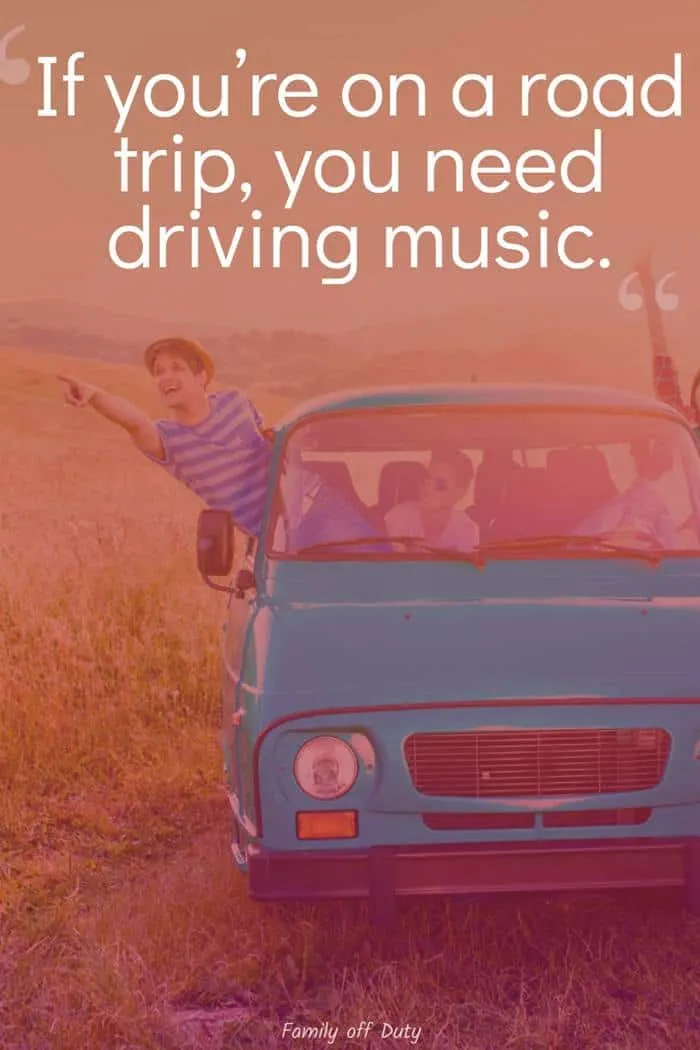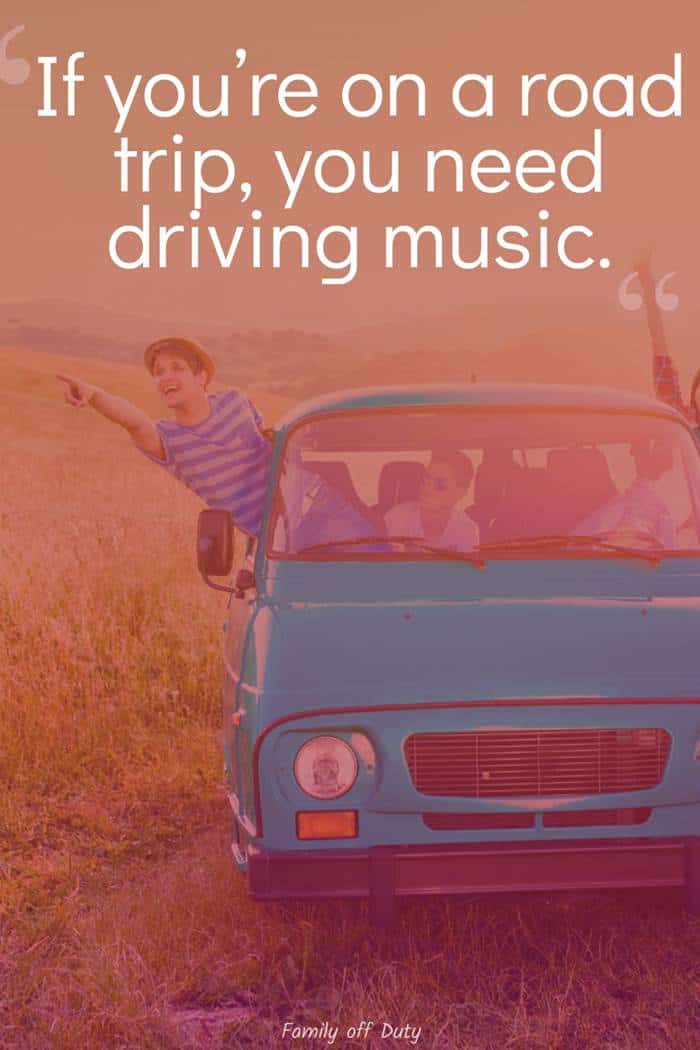 "At the end of the day, your feet should be dirty, your hair messy and your eyes sparkling."
– Shanti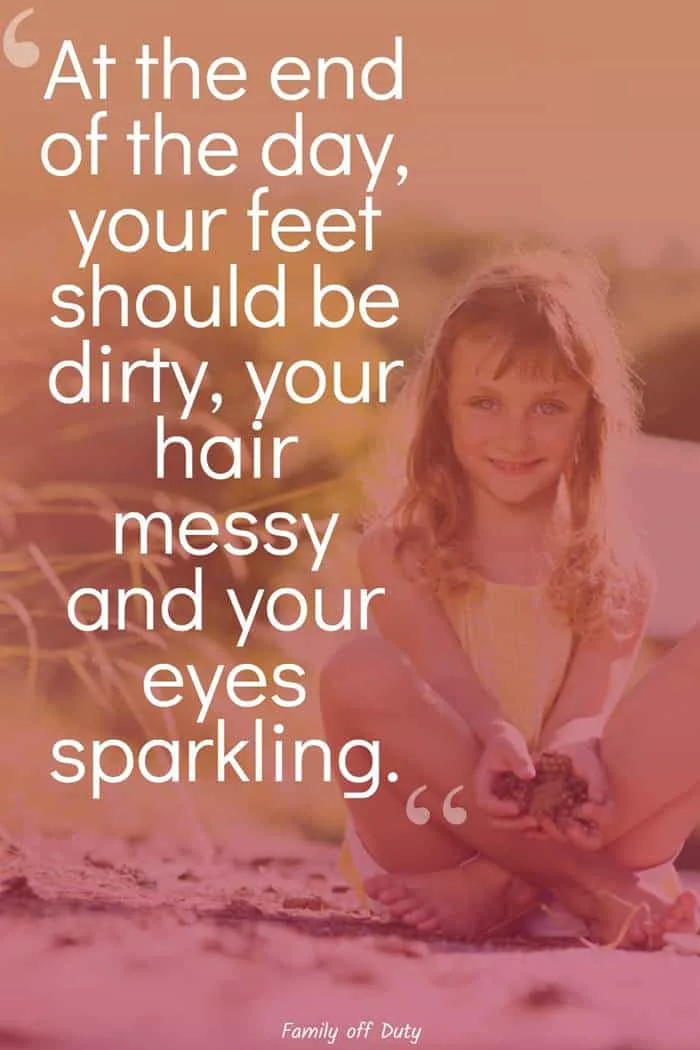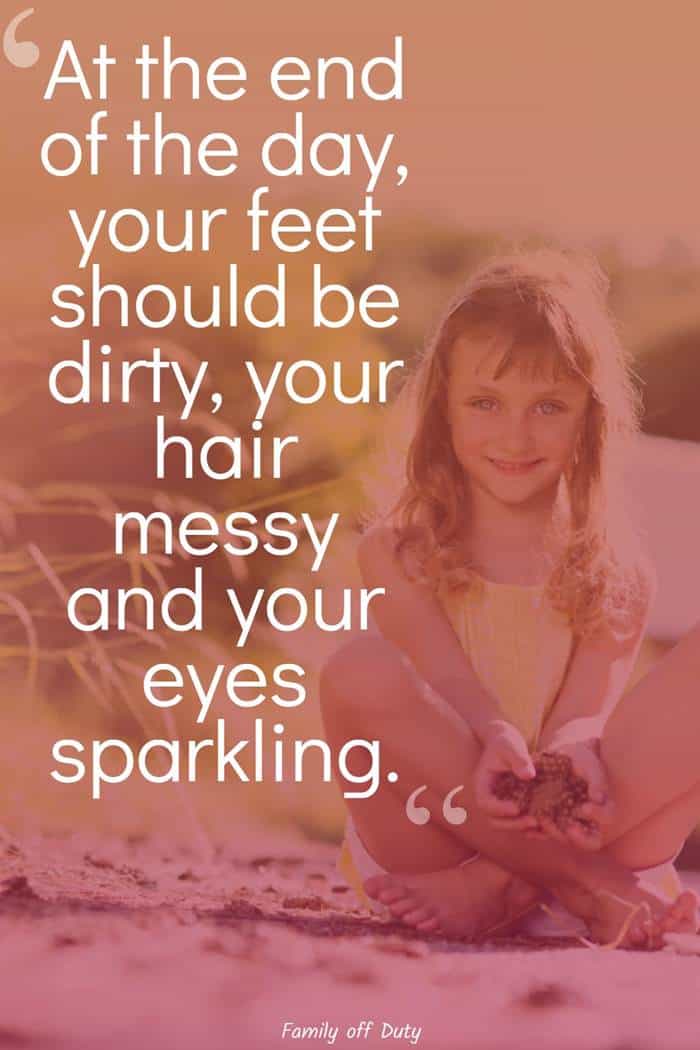 "Do not follow where the path may lead. Go instead where there is no path and leave a trail."
– Ralph Waldo Emerson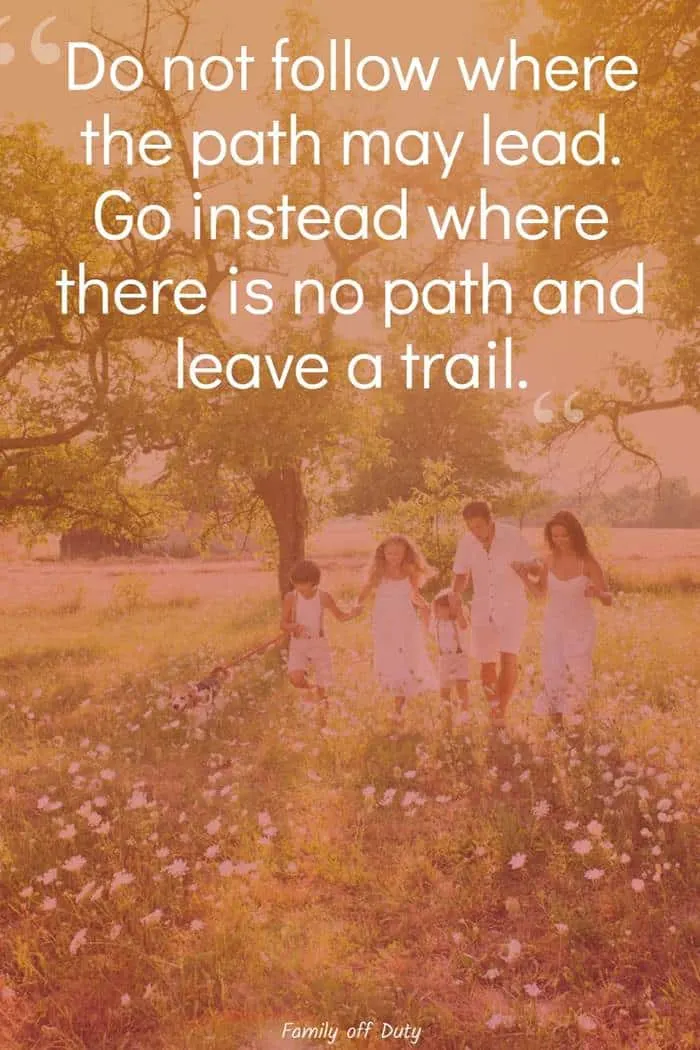 "Map out your future – but do it in pencil. The road ahead is as long as you make it. Make it worth the trip."
– Jon Bon Jovi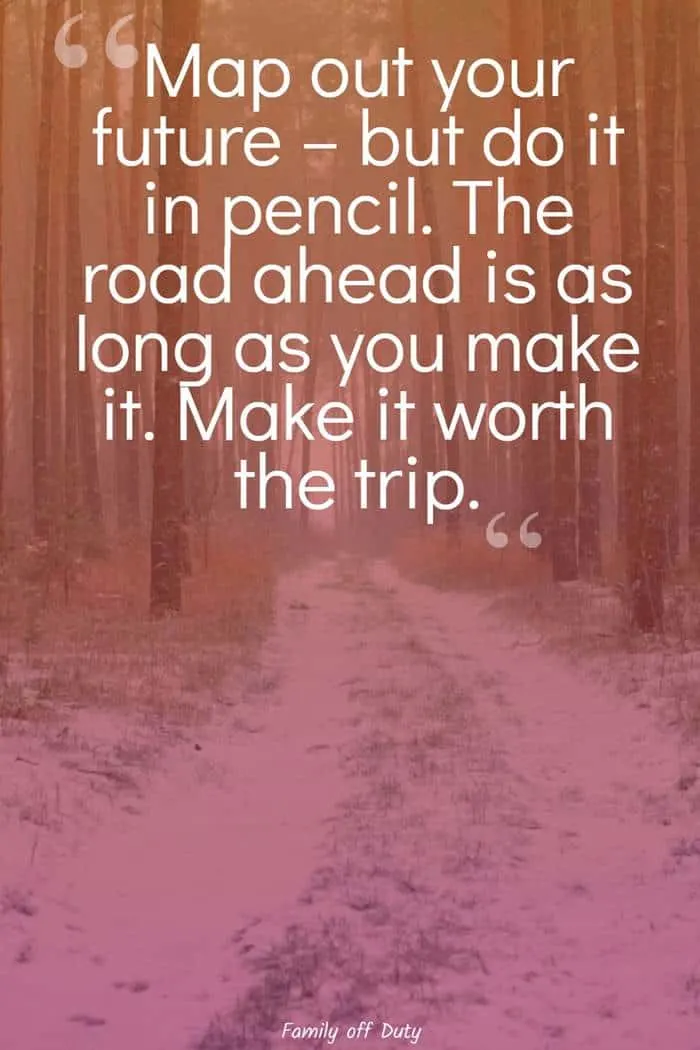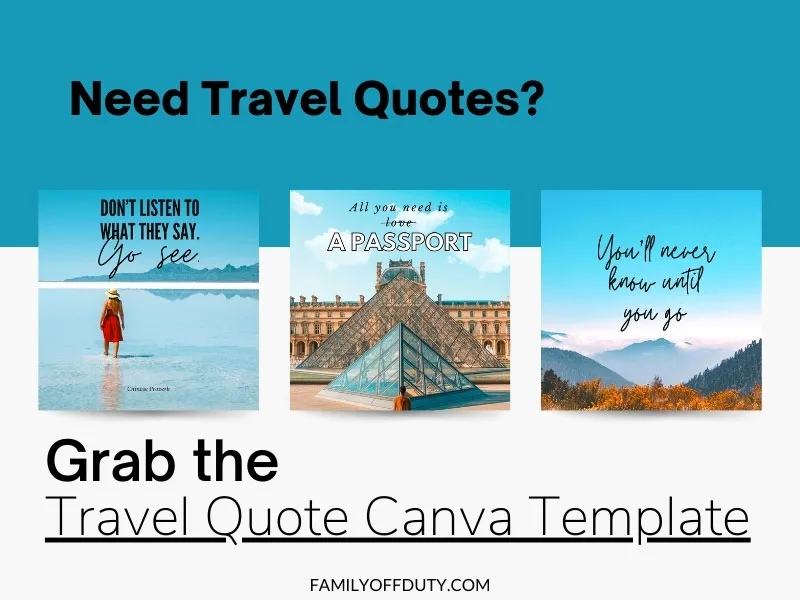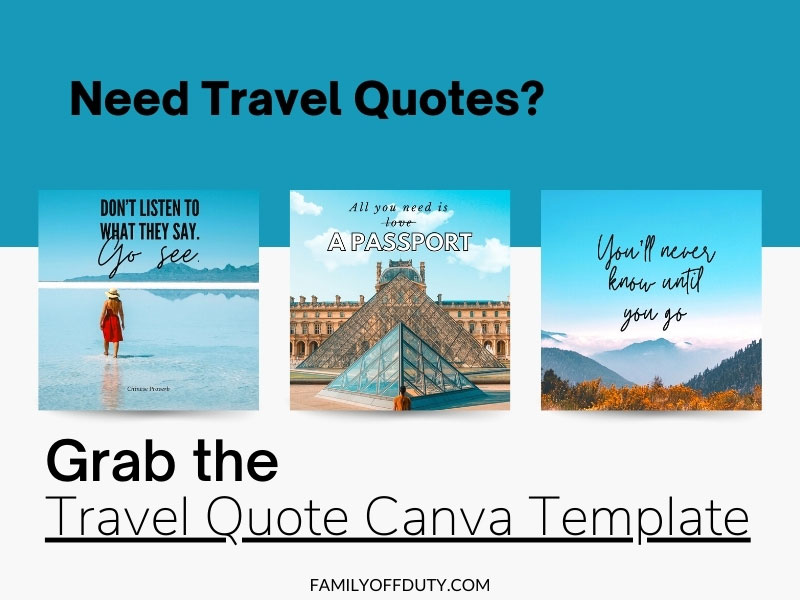 Dirt Road Trip Quotes
"The mud will wash off but the memories will last forever."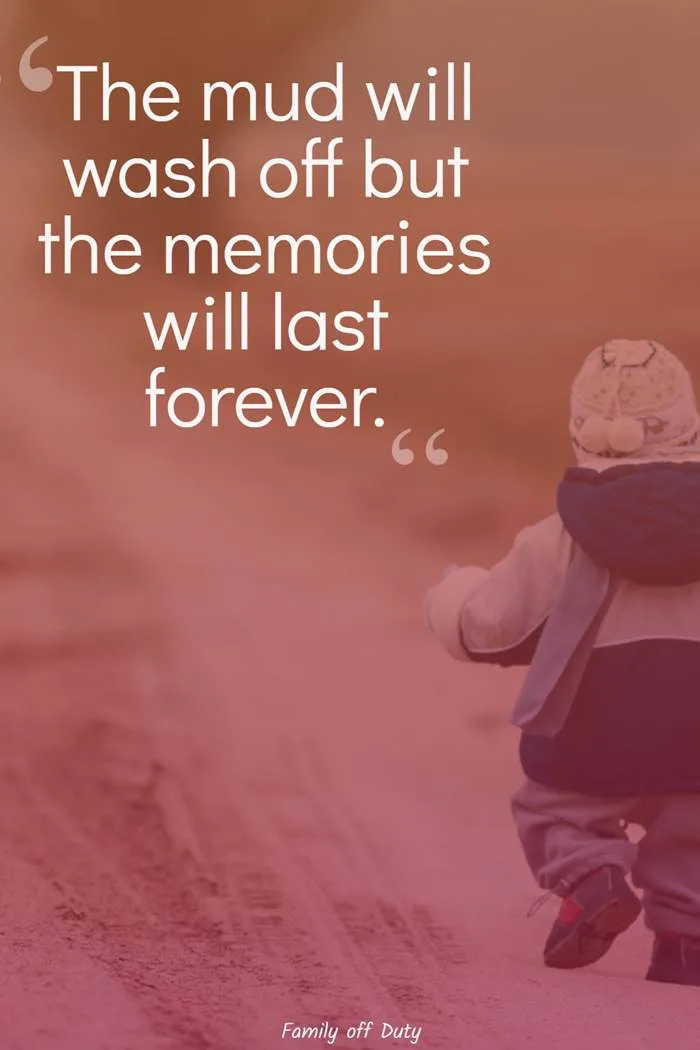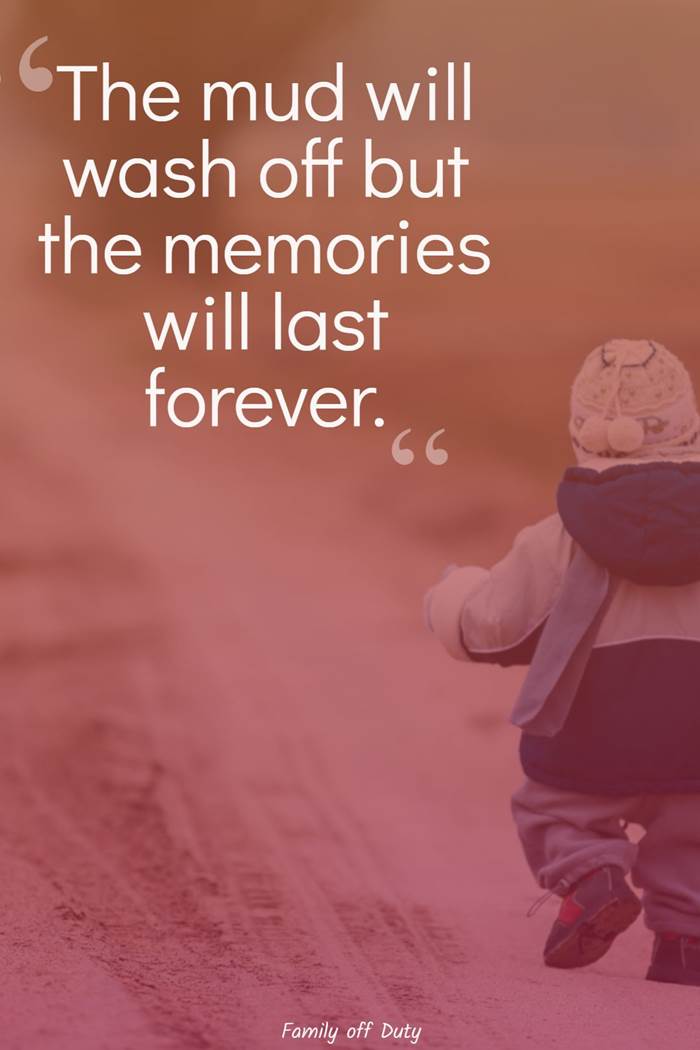 "Sometimes the best therapy is taking a long drive on a dirt road."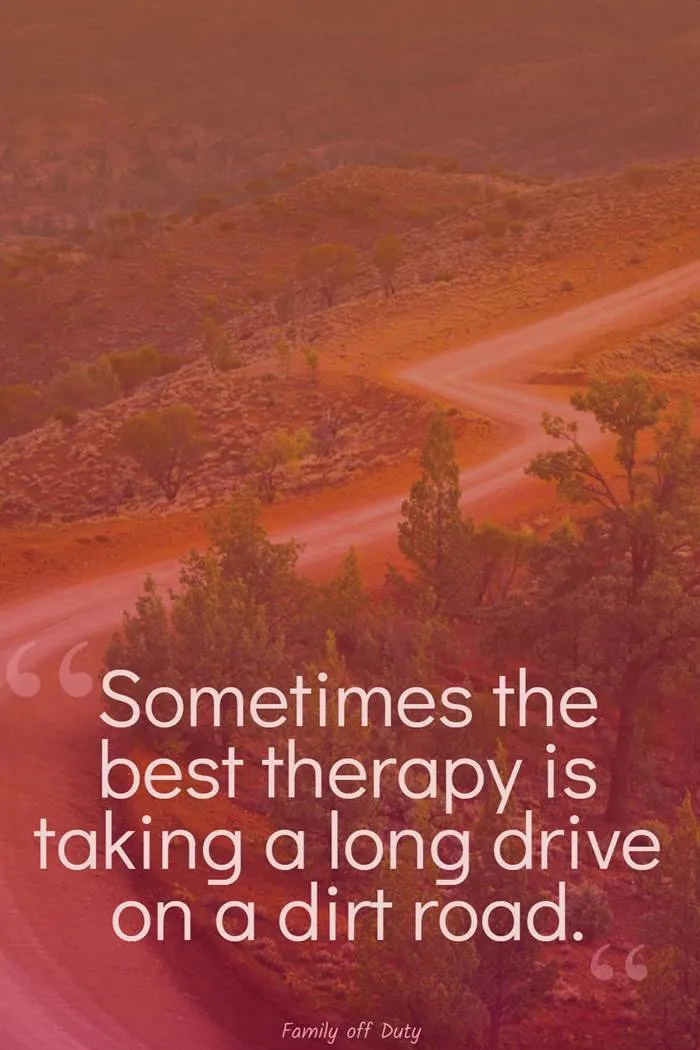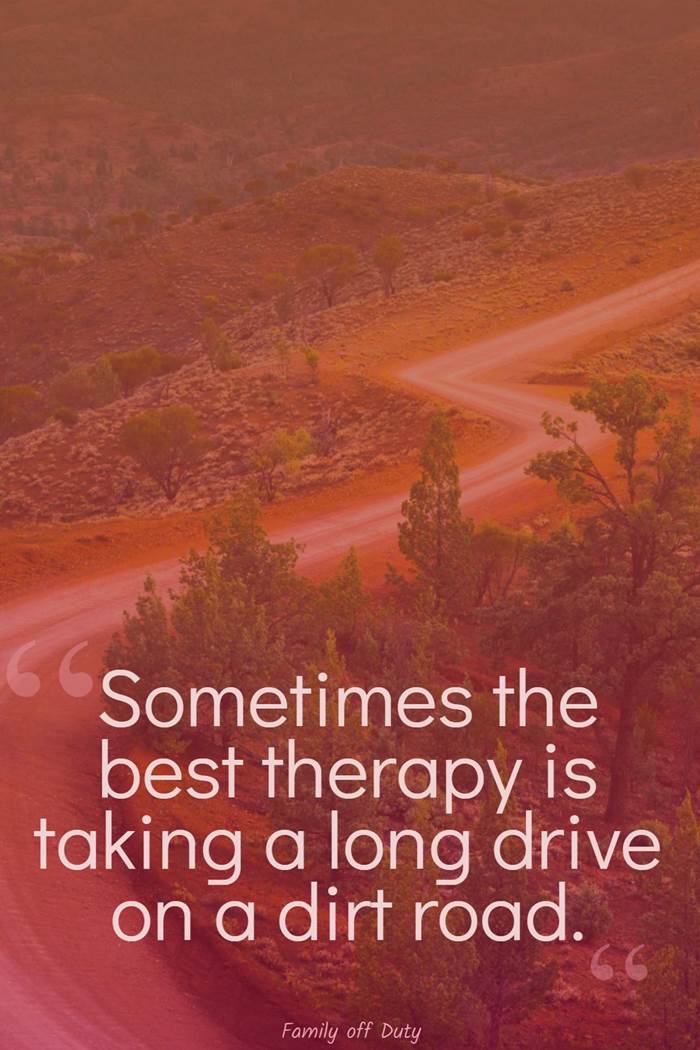 "Most of my best memories come from some old dirt road."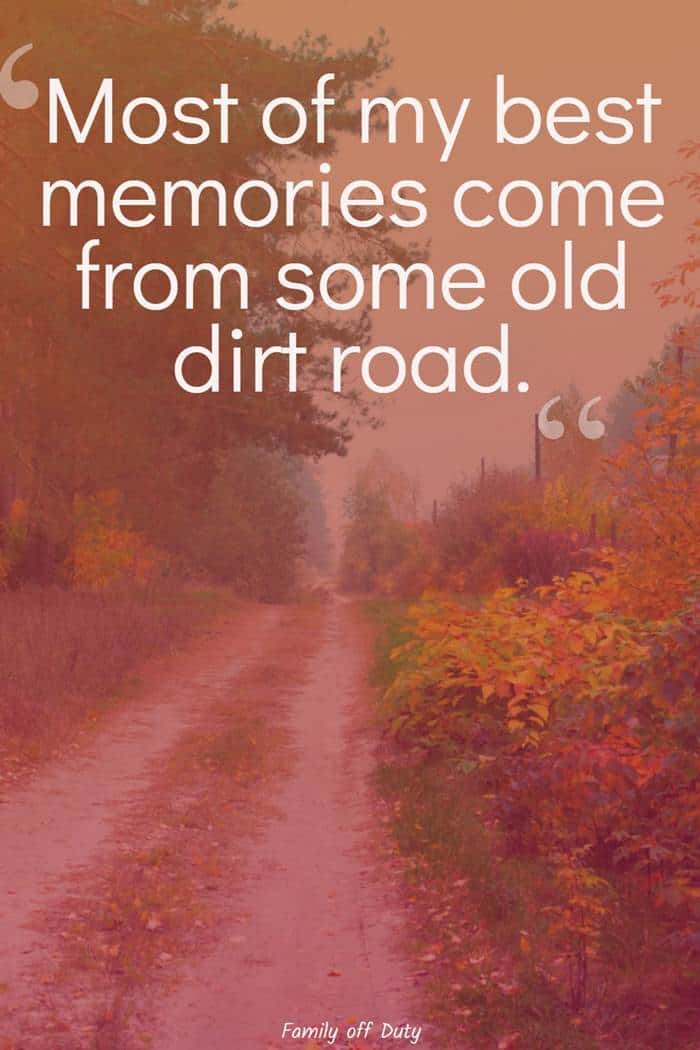 "Happiness is… a car, the open road, and a best friend."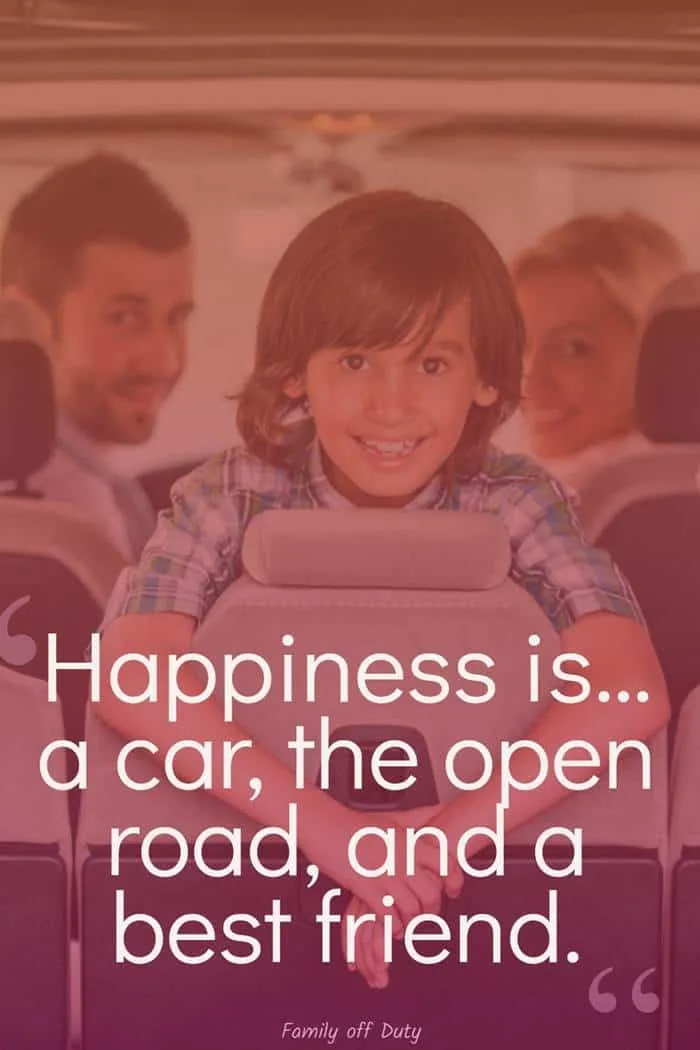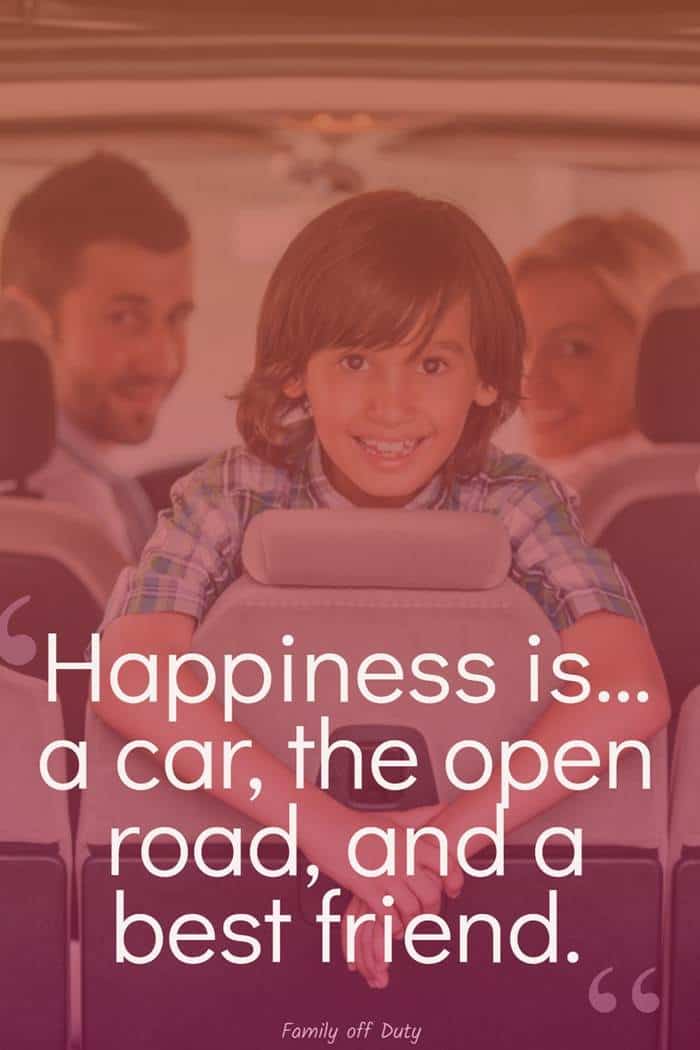 "Of all the paths you take in life make sure a few of them are dirty."
– John Muir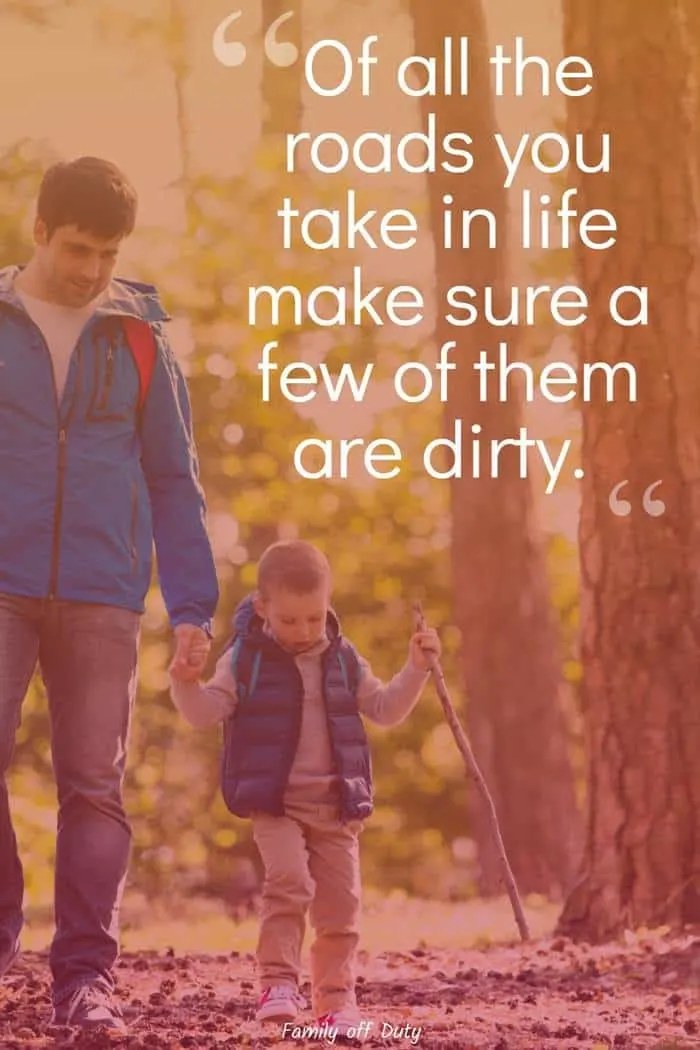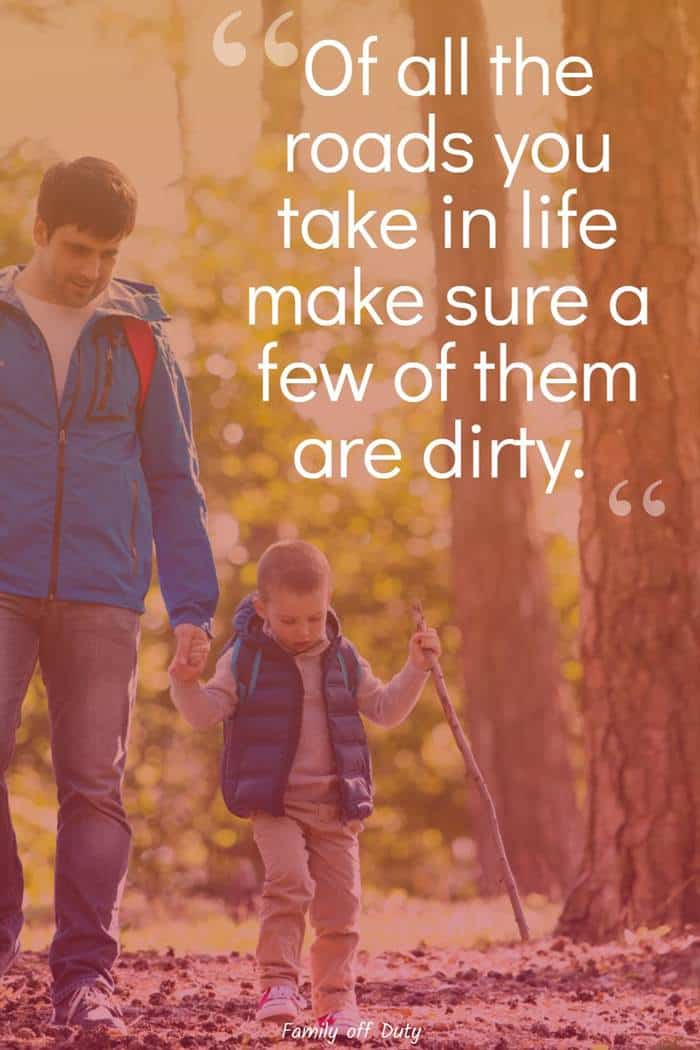 "Stop worrying about the potholes in the road and enjoy the journey."
– Babs Hoffman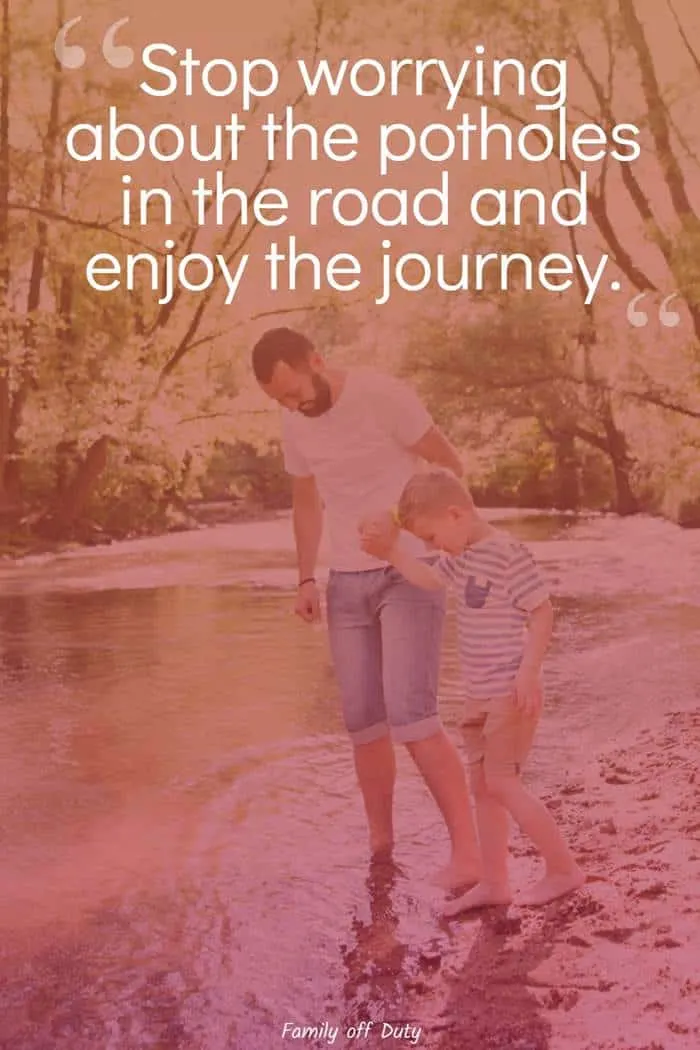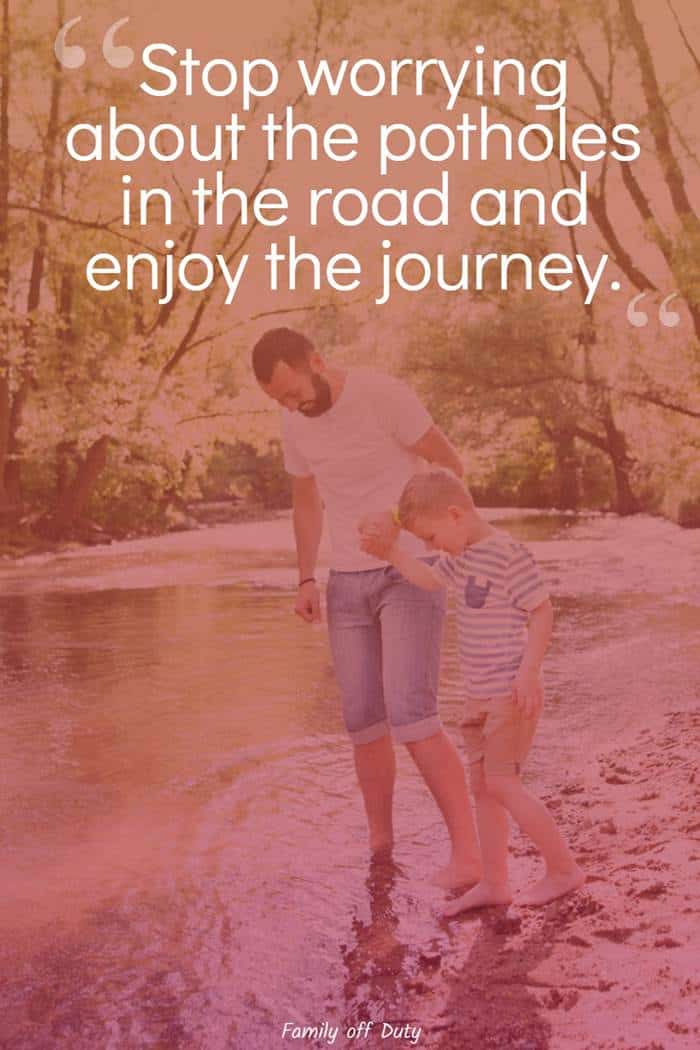 "Life is better down that old dirt road."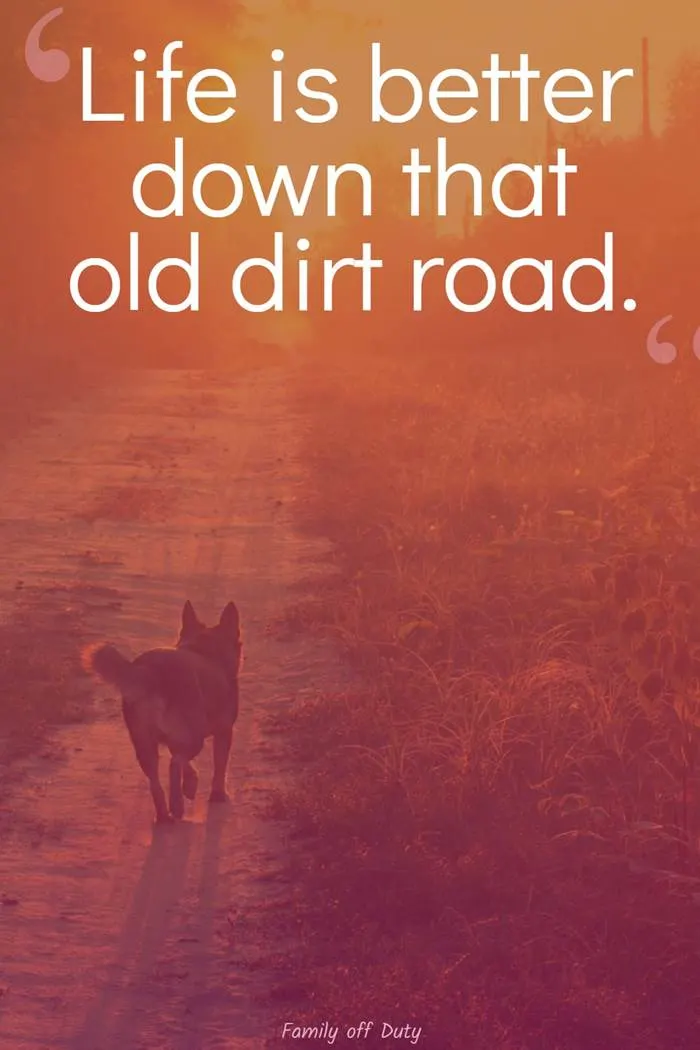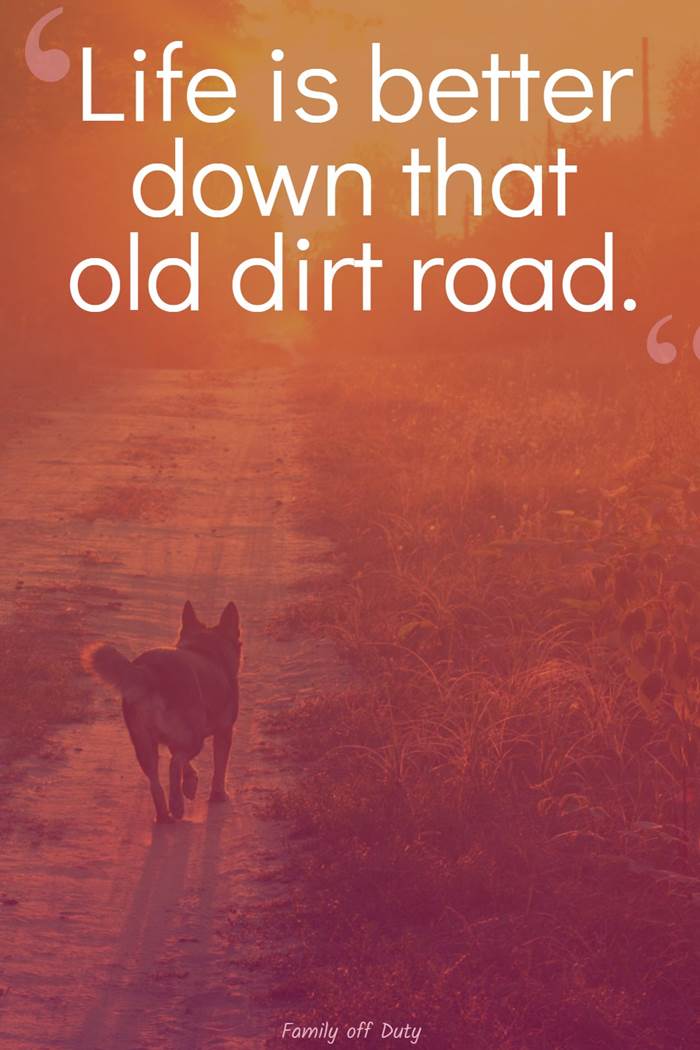 "Still, round the corner, there may wait, a new road or a secret gate."
– J. R. R. Tolkien
Road Trip Family Adventure Quotes
"We must take adventures In order to know where we truly belong."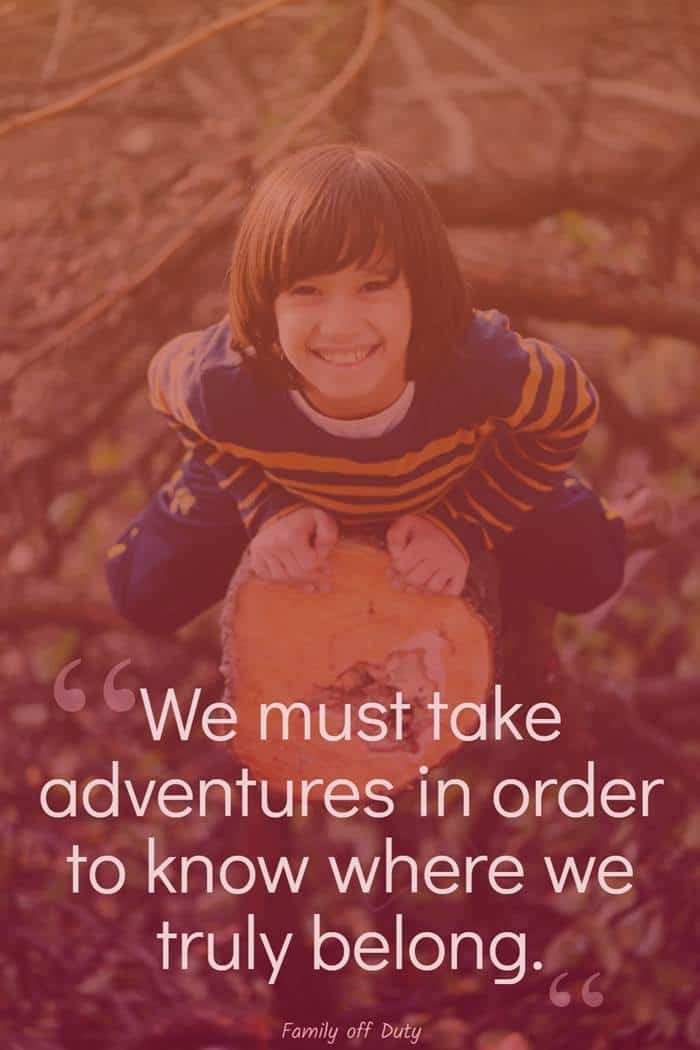 "Happiness is… planning a trip to somewhere new, with someone you love."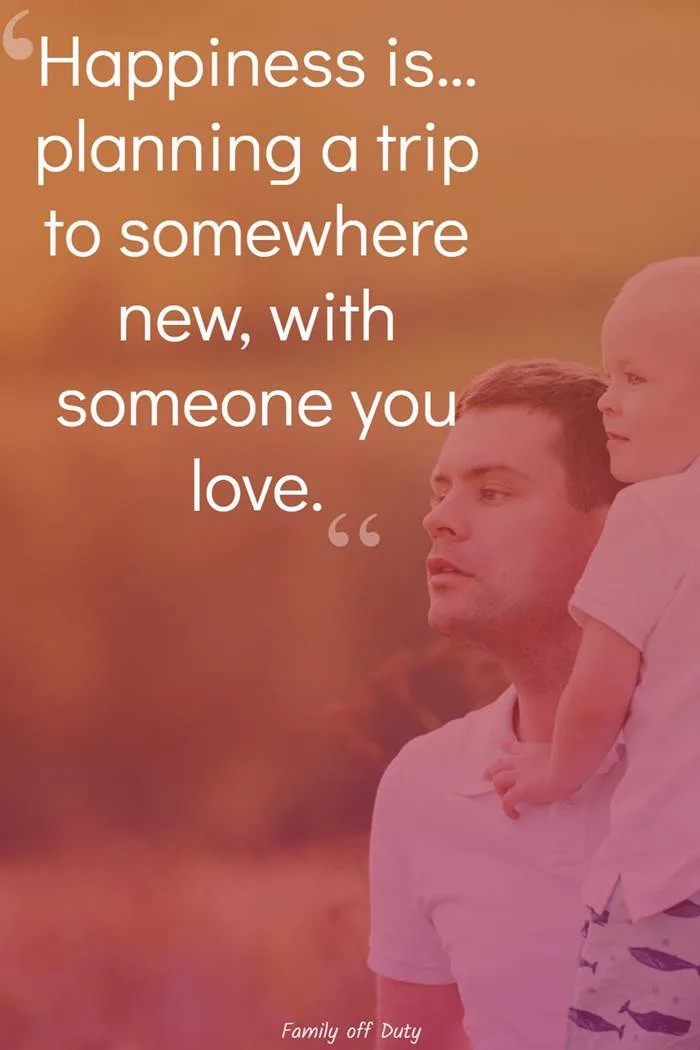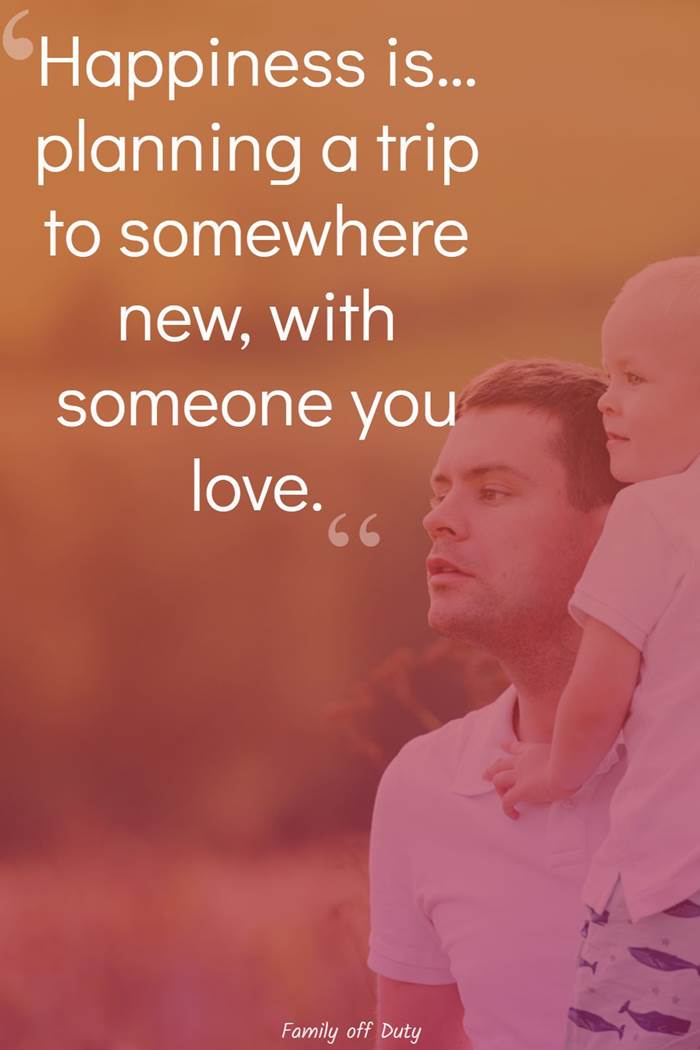 "Life is either a daring adventure or nothing."
– Helen Keller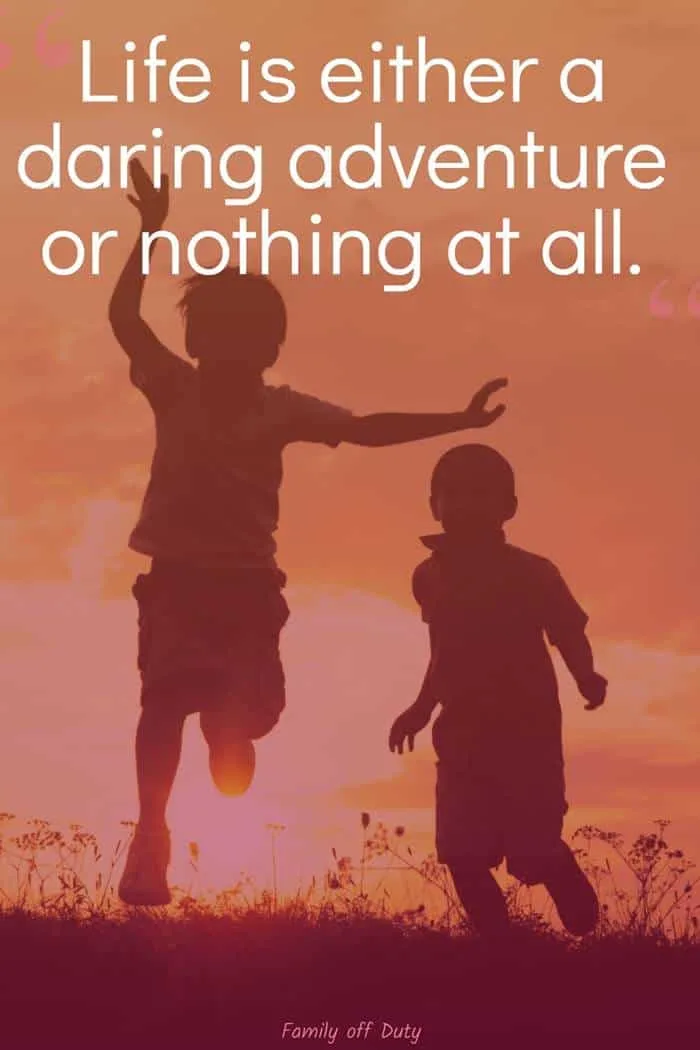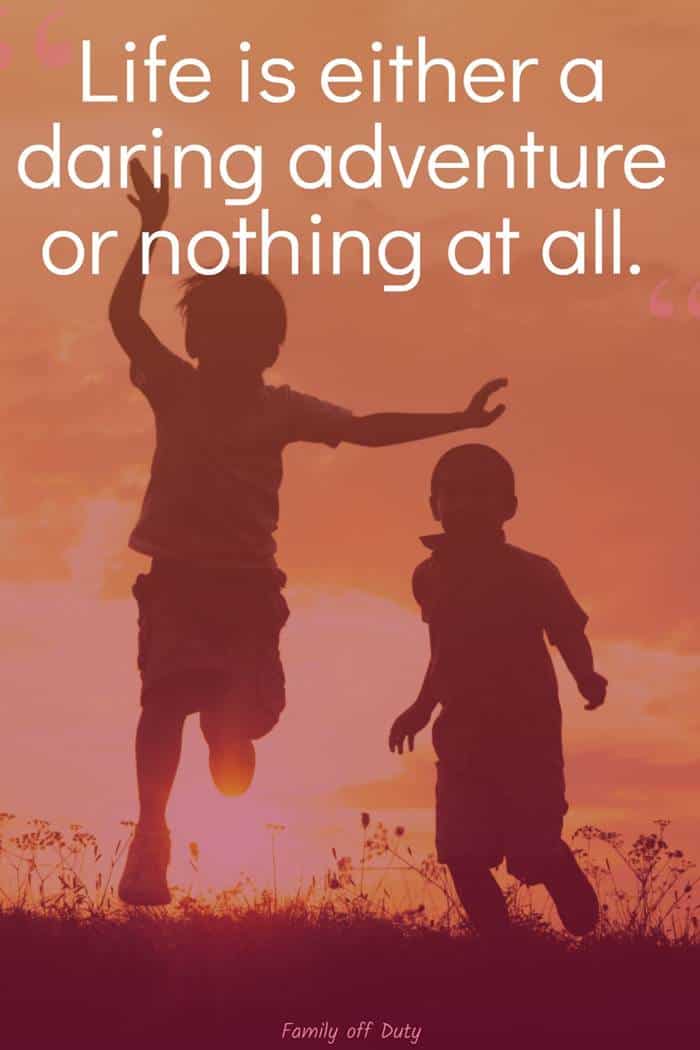 "Good company in a journey makes the way seem shorter."
– Izaak Walton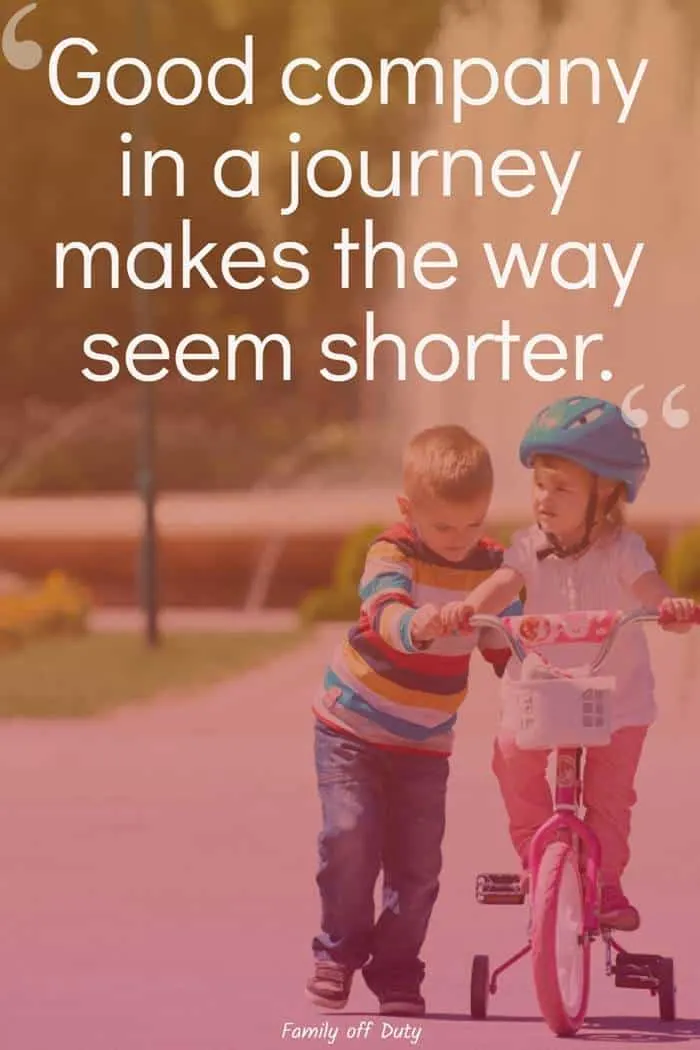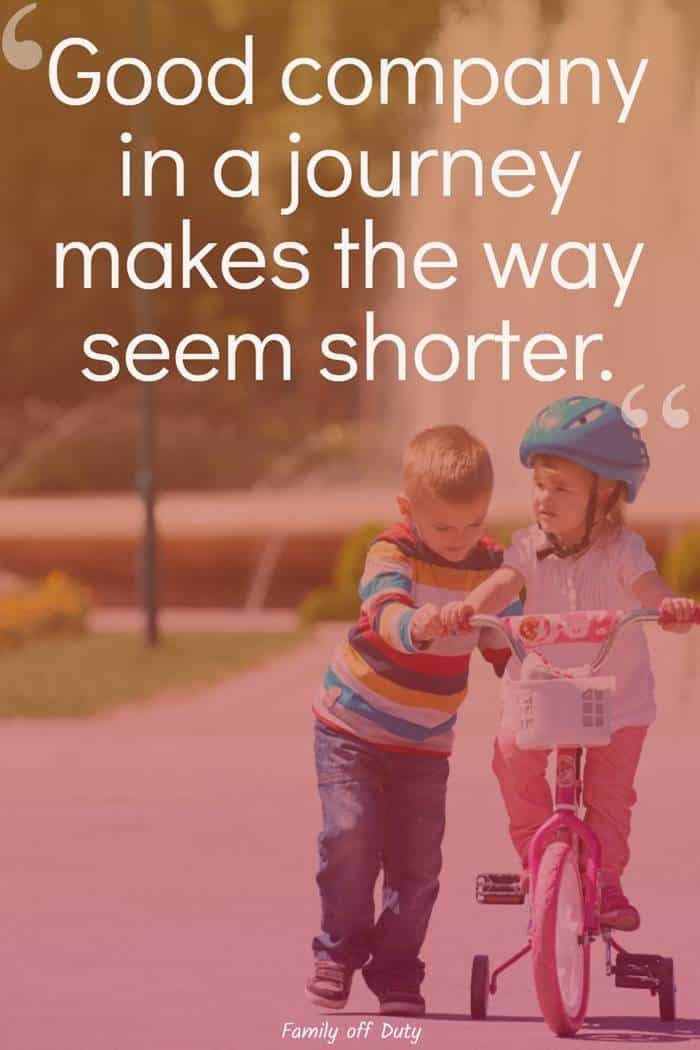 " & then I realized, adventures are the best way to learn."
"Because the greatest part of a road trip isn't arriving at your destination. It's all the wild stuff that happens along the way."
— Emma Chase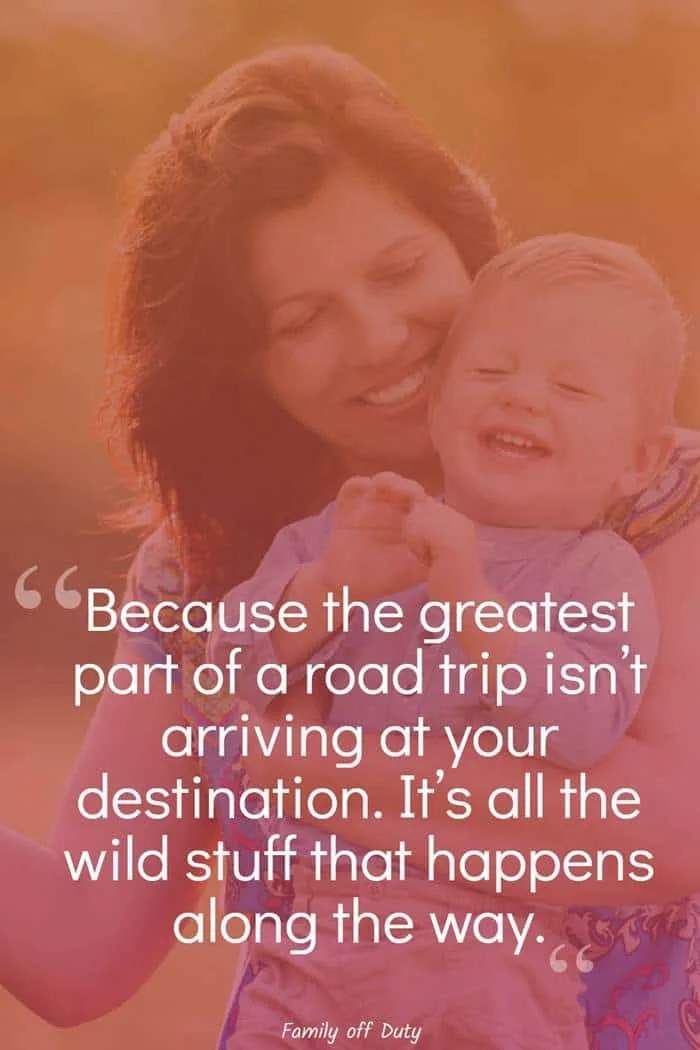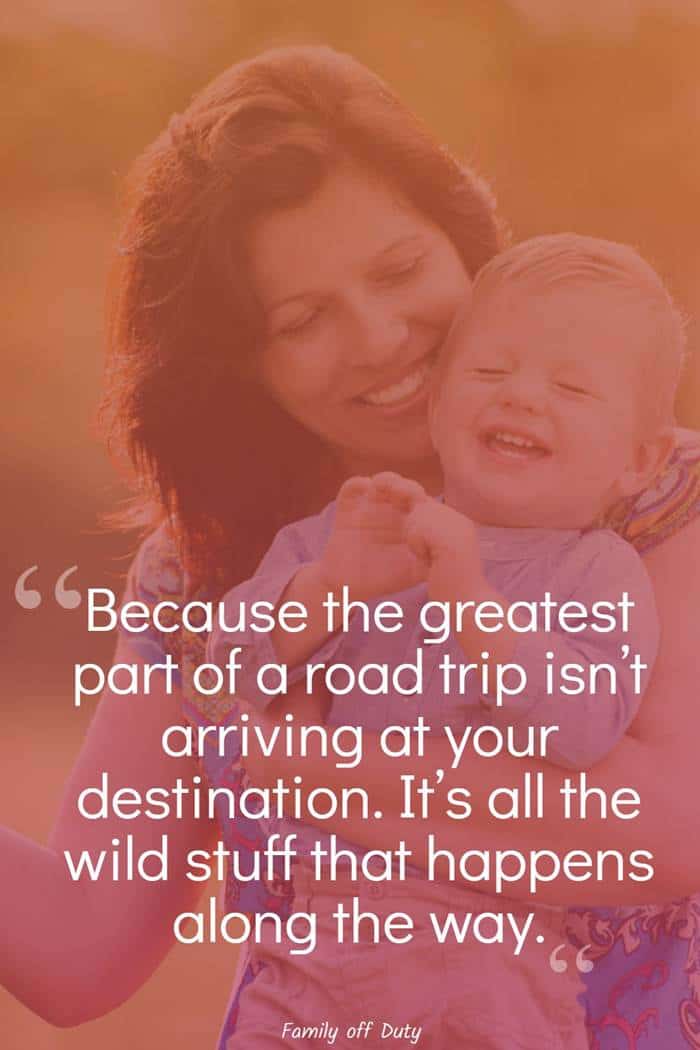 "There is no time to be bored in a world as beautiful as this."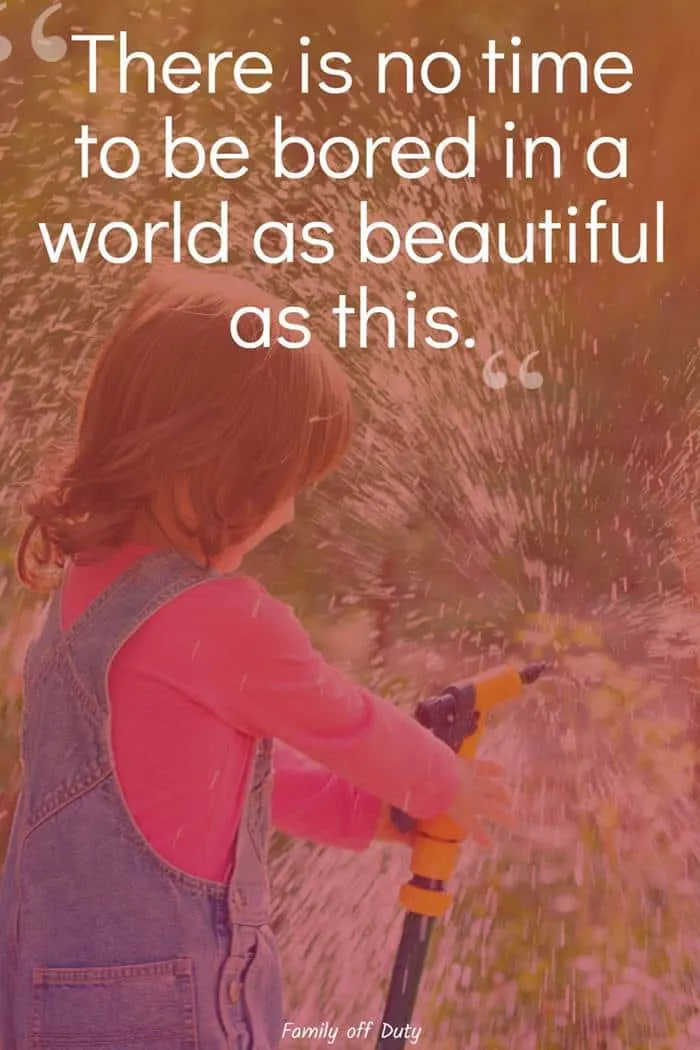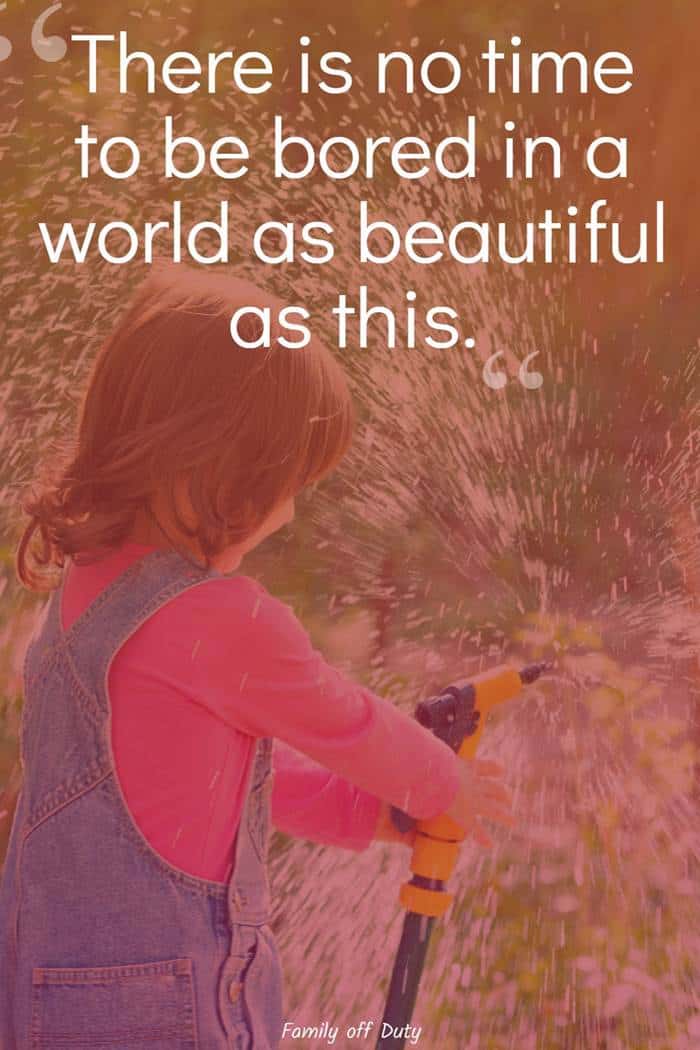 "Let's go on a roadtrip."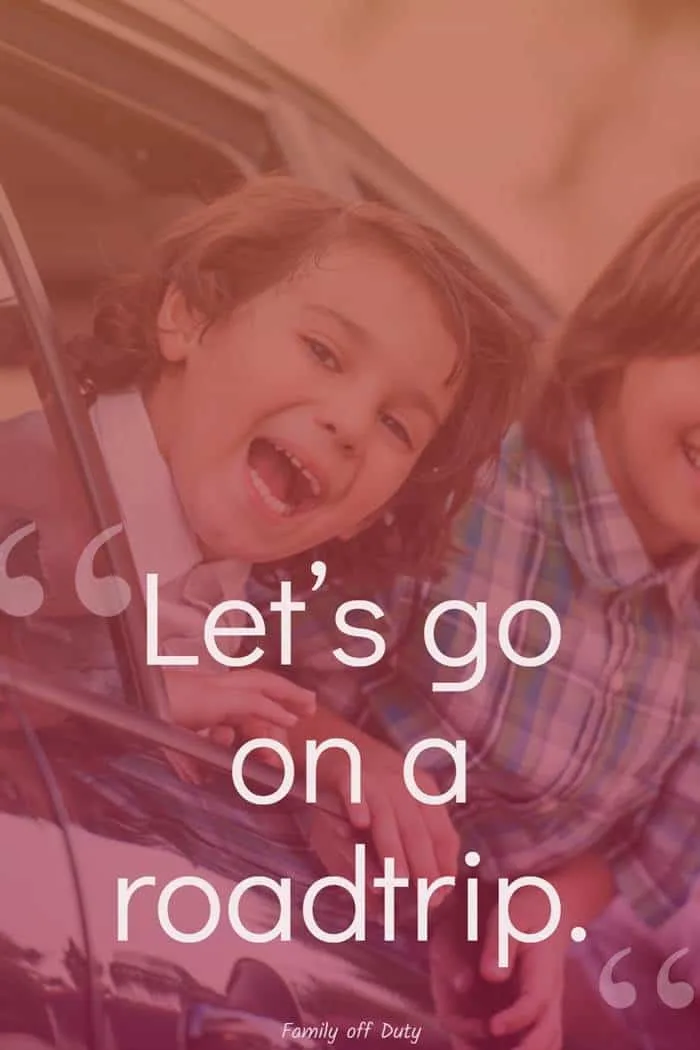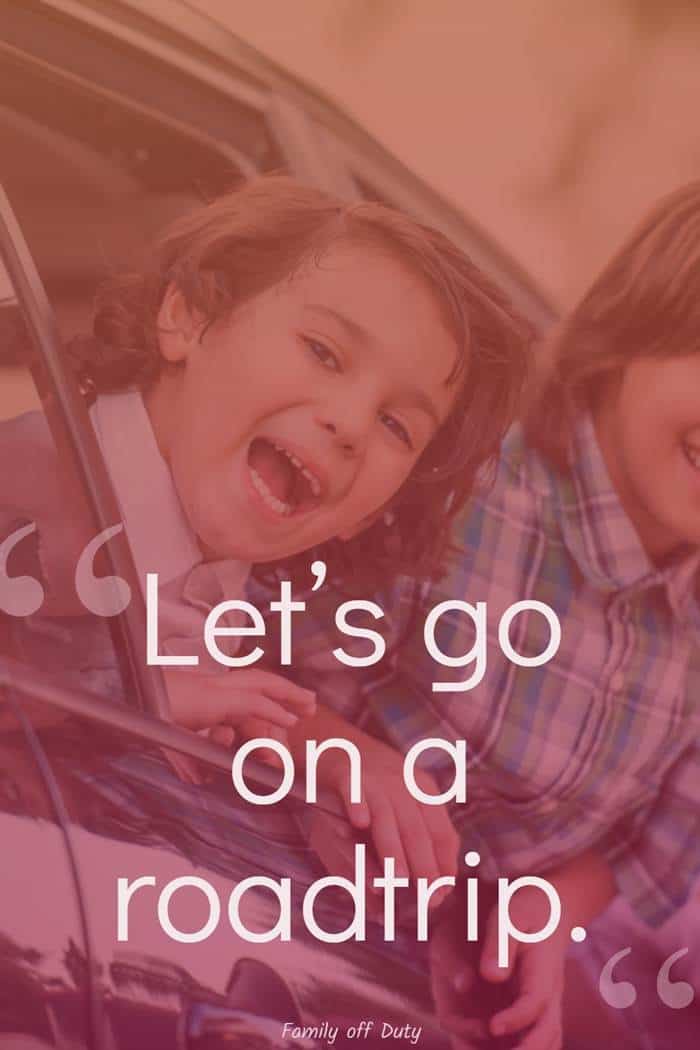 "Nothing behind me, everything ahead of me, as is ever so on the road."
– Jack Kerouac
Road trip family vacation quotes and sayings
"Life is a collection of moments."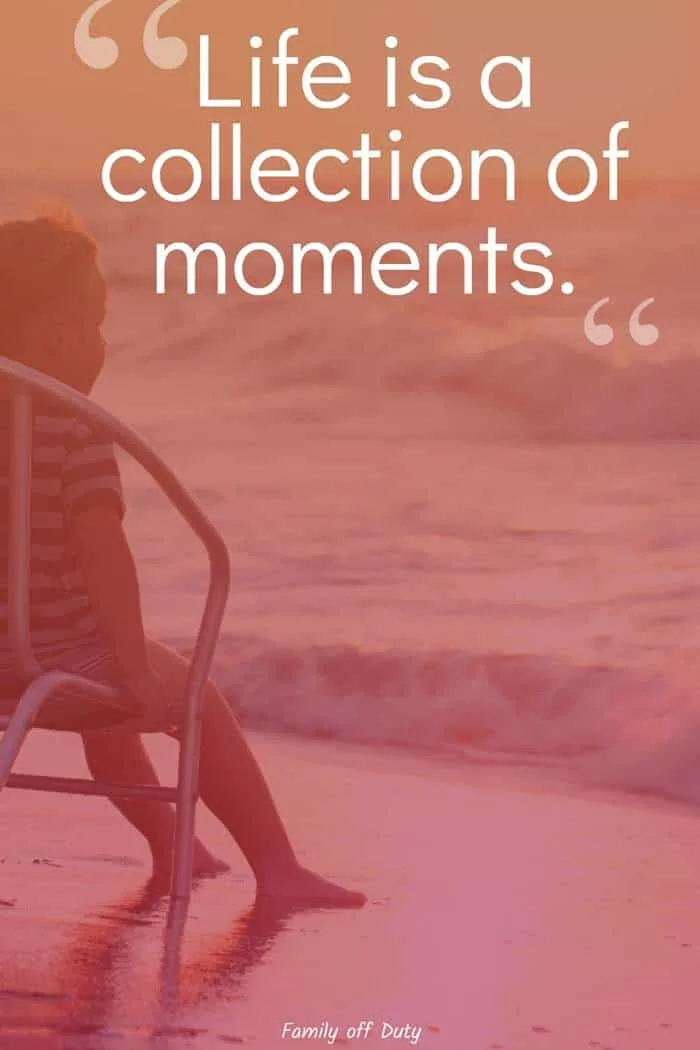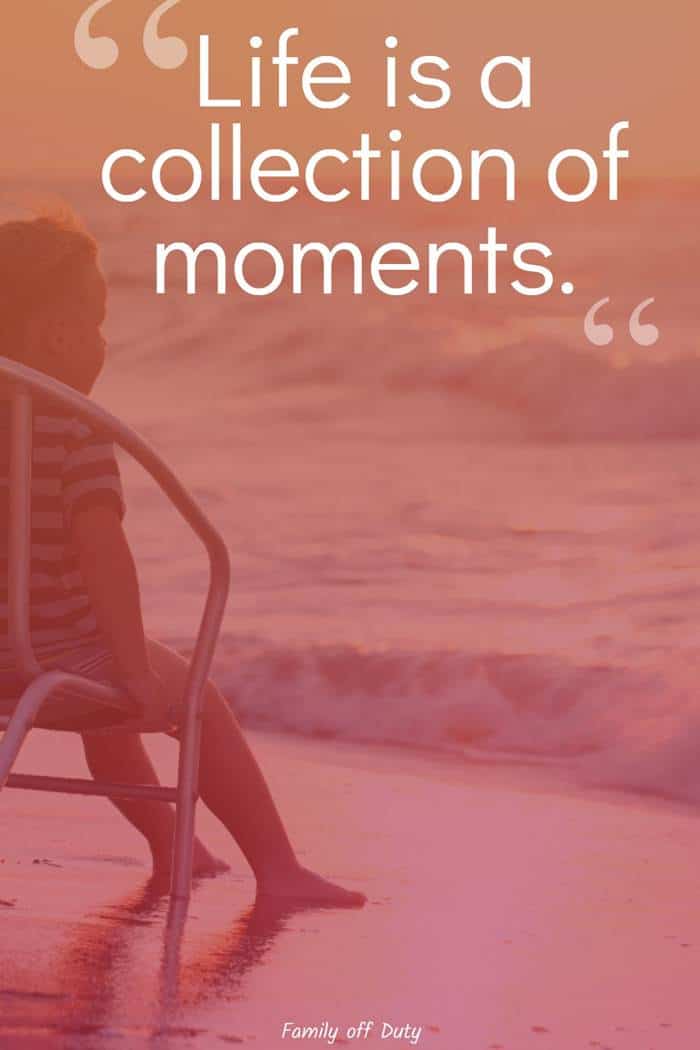 "Joy is portable, bring it with you."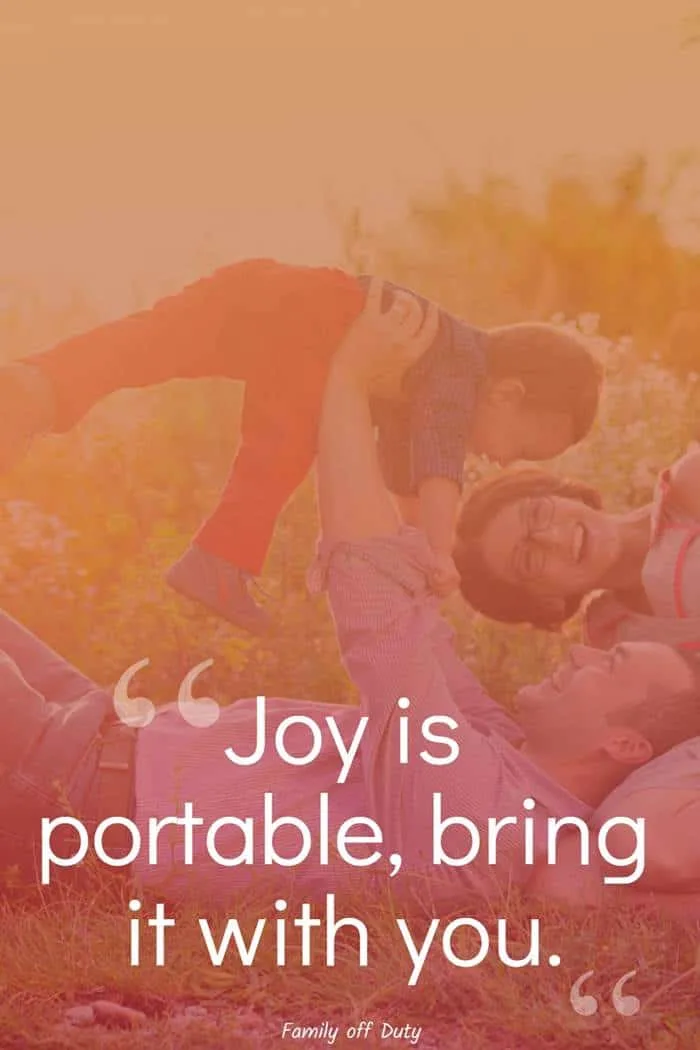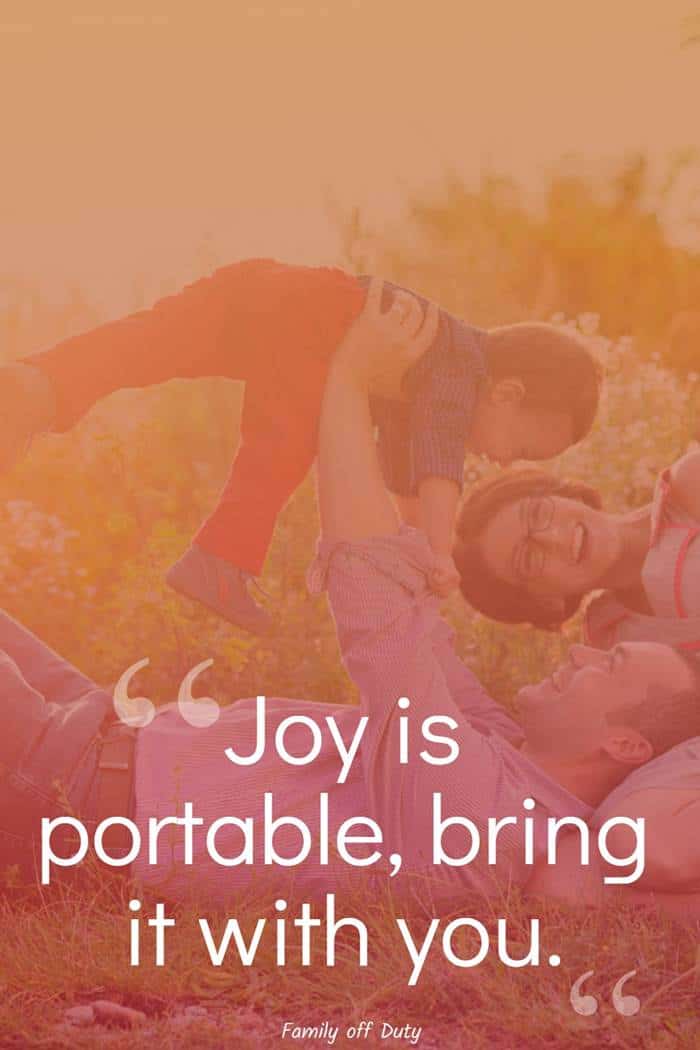 "Take the time to enjoy the beauty around you."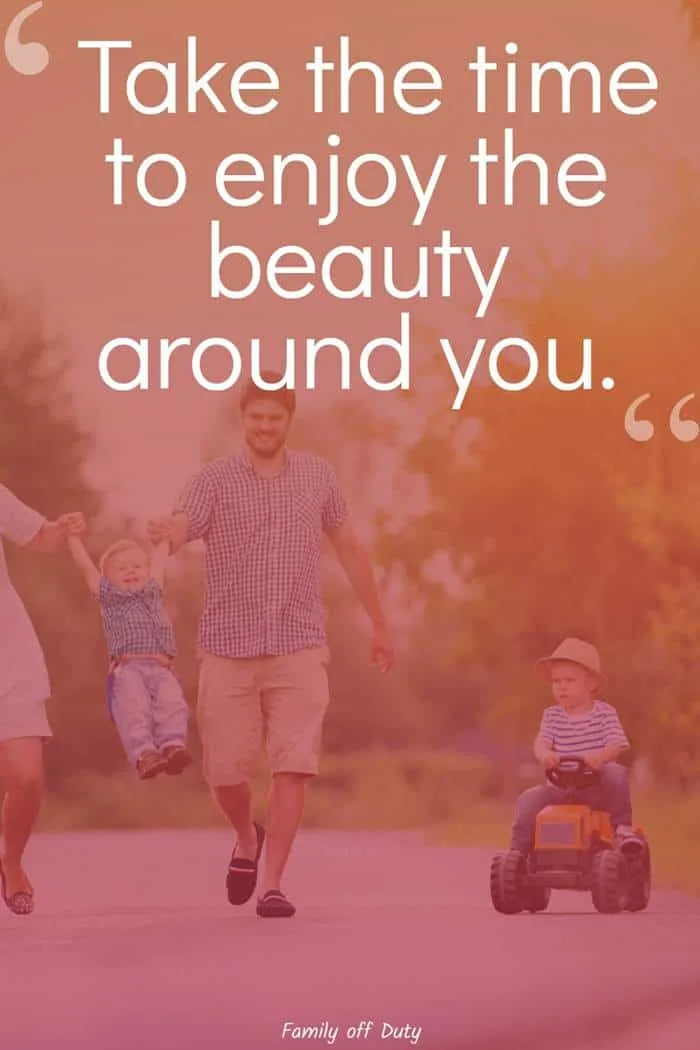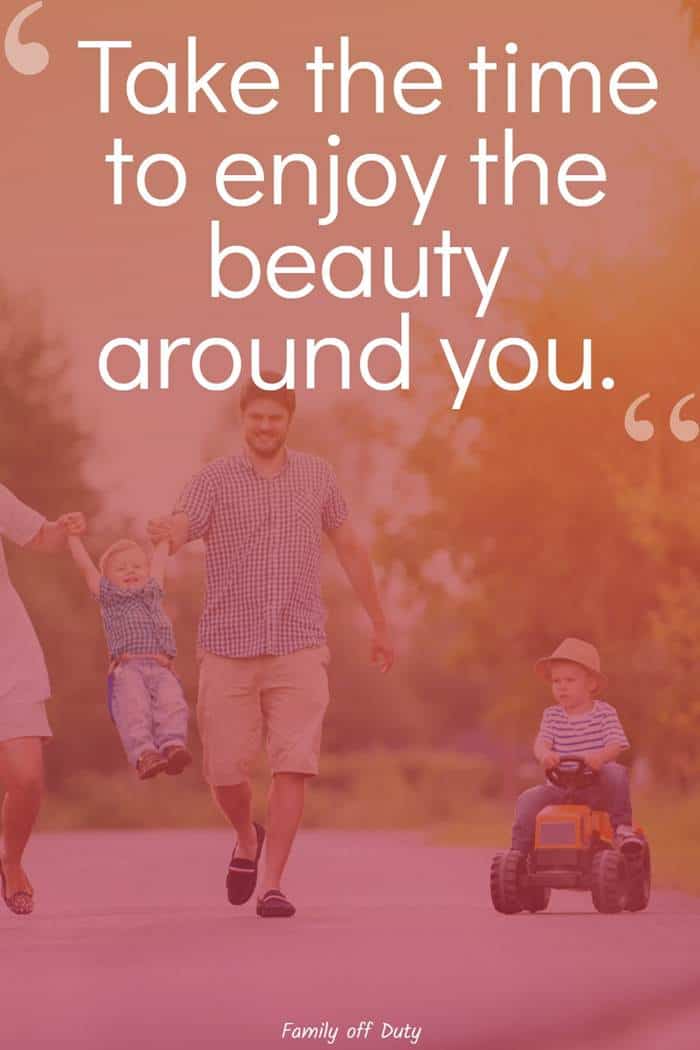 " Fall in love with moments".
"Happiness is not a state to arrive at, but a manner of traveling."
– Margaret Lee Runbeck
---
Have you ever done a road trip with your children? What is the best road trip experience you ever had?
Let me know in comments below!
More Travel Quote posts you will enjoy:
PIN FOR LATER!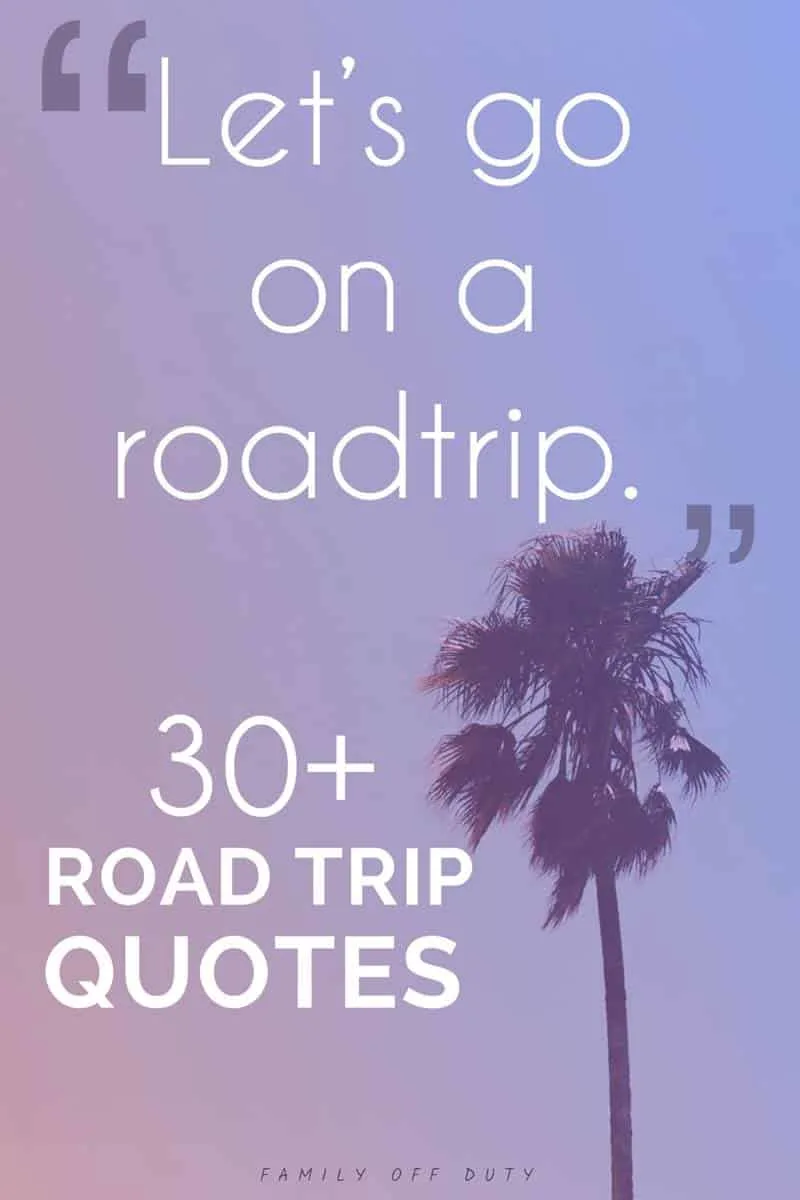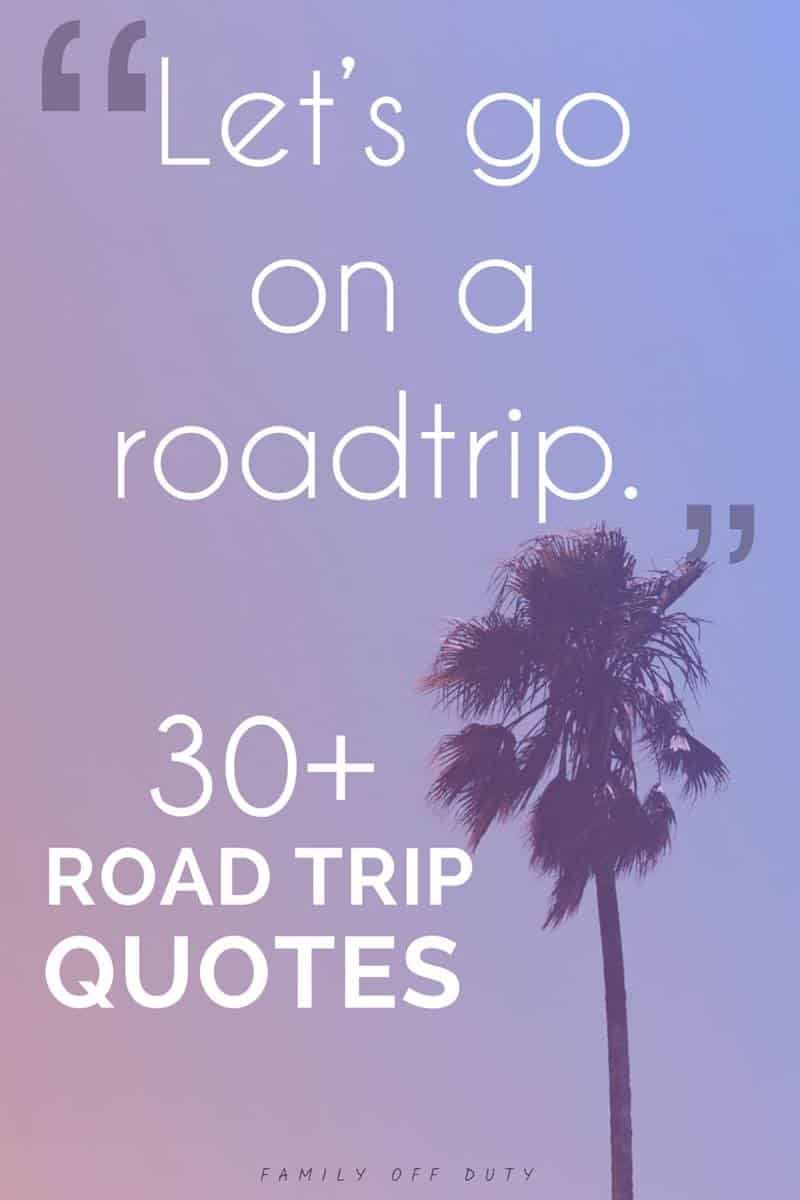 Road trip family travel quotes