Best photo spots in Porto
Searching for the most Instagrammable places in Porto, Portugal? look no further! Here are the 21 most beautiful places in Porto that are perfect Instagram spots!
Oporto is naturally beautiful and one of the best Instagram photo travel destinations! It won't take you long to find some beautiful spot for images.
Some of Porto's best places to visit are amazing for photography and no wonder they are the city's postcard images. But I dug deep in the post to show you also some hidden gems that may as well be some of the best Portugal hotspots for captivating images.
I cover sights that are both in Porto city center but also in the other neighborhoods and outskirt of the city.
So, what are the best spots to take pictures in Porto Portugal? Read below if you are looking for the best Instagrammable spots in Porto.
Porto Instagram spots in the map
Find below a map with most Instagrammable spots in Porto Portugal. You can download my map to your device and easy follow along to find the locations.
Best Porto photography spots for panoramic images
Porto city center is quite hilly and there is no avoiding the leg workout you will get from visiting the best sights in Porto.
The good news though is that it makes for fantastic photography opportunity. There are literally hundreds of places in the city where you can find locations with jaw dropping backgrounds that will make your family photos look amazing!!
So check below the best locations to take pictures taken from high places in Porto.
The Crystal Palace park has amazing gardens and here you will also find the blue Porto sign to take pictures on.
A perfect place to visit in Porto with kids, grab a picnic bag and have a fantastic time with the family.
Muralha Fernandina is a wall with history dating back to the 13th and 14th century. The wall was built to provide a vantage point and ensure the city's protection in medieval times.
And indeed it provides fantastic views of the River Douro, of the Luis I bridge and of Vila Nova de Gaia. it is easy to access it when you exit the Funicular dos Guindais.
The Dom Luis I bridge was designed by Gustave Eiffel and has two decks, the lower and the upper deck. The upper deck is only reserved for trams and pedestrians. You can cross both decks by foot.
It is a busy touristic place, especially at sunset hours but you won't regret the views from here and I am sure you will be able to take great images for Instagram!
You can get great images inside the cable car itself or before taking the car in the surrounding areas of the Gaia Teleferico.
There is a nice green area just outside the cable car entrance called Jardim do Morro which will offer beautiful views too and is a fantastic place to just relax and witness the sunset.
And if you wish to have the best view of the bridge and the city, then climb a little bit up to Mosteiro da Serra do Pilar where you can have a perfect landscape of the entire city.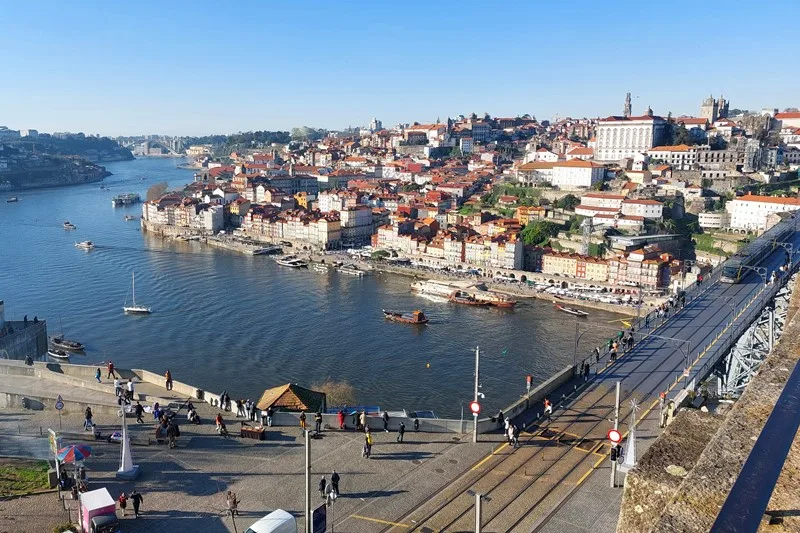 Miradouro da Rua das Aldas
Another opportunity for beautiful views is on the Miradouro da Rua das Aldas which is close the St. Lawrence church.
Best Spot for Instagram tile pictures
One of the things you must do in Porto is to take tile pictures. This incredible Portuguese craft is to be seen in some of the most popular attractions in Porto, very often on historic places.
The art of painting azulejos (tiles) dates back to centuries ago and it is not an exclusive art for the Portuguese, however in Portugal this art has been adapted to not only geometrical and single tile designs but for full blown murals where the images often represent some particular moment in history.
You can see painted tiles and murals all over the country but Porto particular has an exceptional collection of Instagrammable places that you have to see for yourself.
Below are some of the best places to take pics in Porto with painted tiles.
São Bento Railway Station
São Bento train station is one of the most beautiful railway stations in the world!
The tile walls add to the railway architecture and form a builtin building that provides several opportunities for Instagramable images.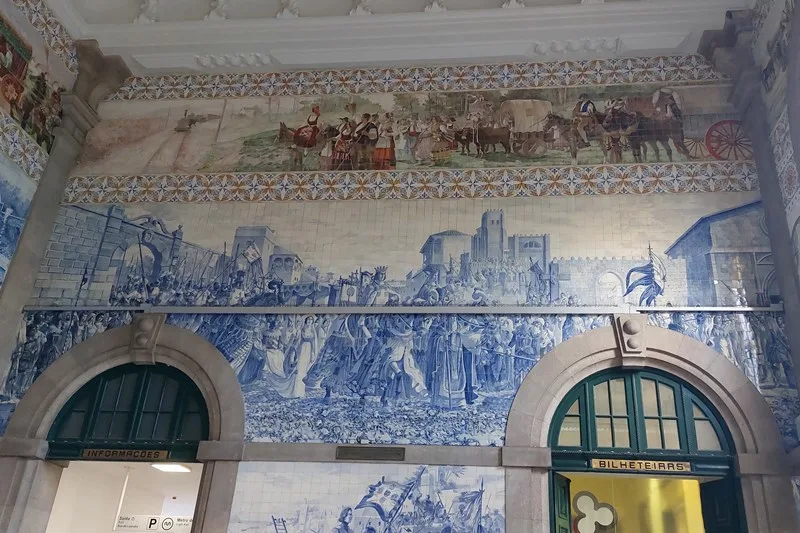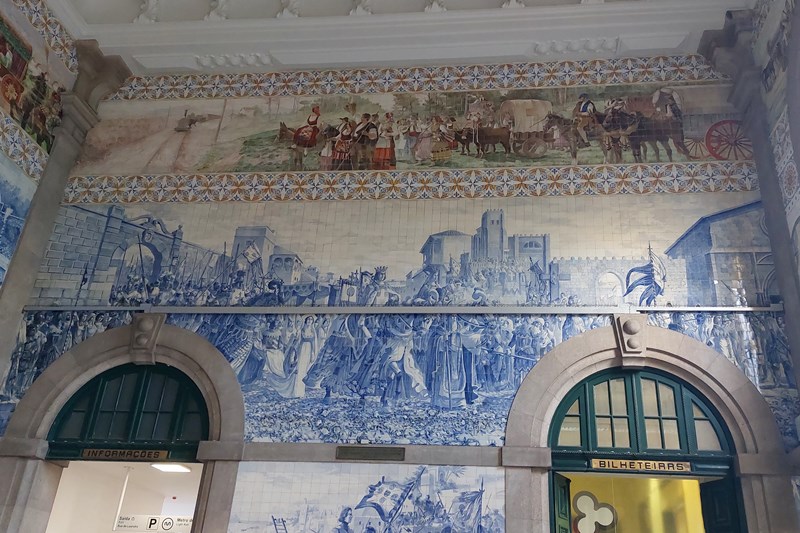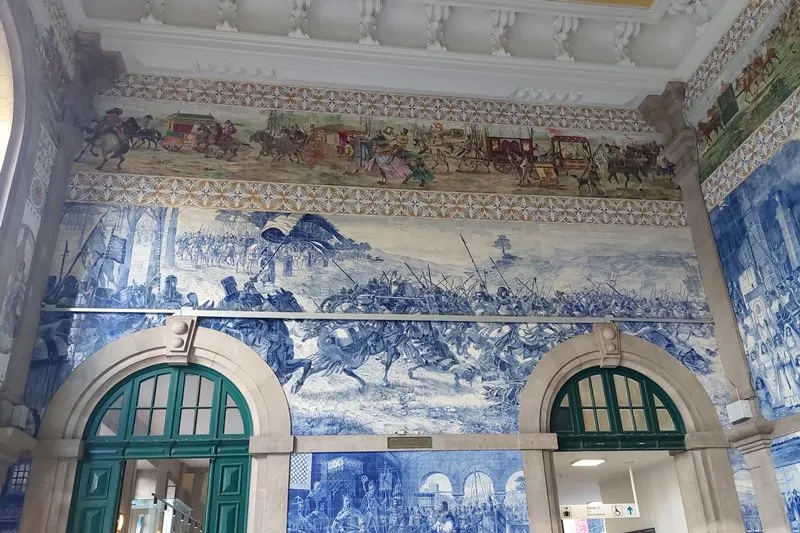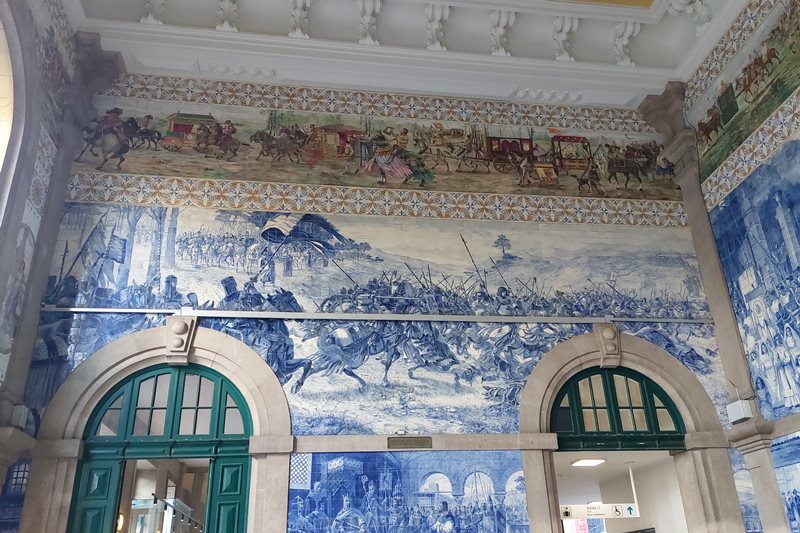 Capela das Almas is a small church at the Santa Catarina street. This street is famous for its boutiques and departments stores, you can spend some time shopping here after taking your images in front of the tiles.
You will also find the majestic cafe in this street, one of the most Instagrammable cafes in Porto! Stop there for a bite.
This is a tile wall by Joana Vasconcelos that is very colorful and make for a perfect Instagram spot background. Easily found on your way to the Carmo church if you are going by foot from the city center.
Igreja do Carmo (Carmo Church)
The Carmo Church is the one beside the Carmelitas Church, only separated by a 1m-wide house.
Carmo Church has a beautiful wall with large windows with blue colored tiles that attract many tourists.
Sé do Porto (Porto Cathedral)
Sé do Porto is the cathedral of the city. It's very central and therefore close to many attractions.
Apart from the tiles you will other Instagram pics opportunity around the building.
Igreja de Santo Idelfonso (Idelfonso church)
Another church covered in beautiful tiles.
There are dozens of churches with white and blue tiles in Porto, many of which are not touristic so you can get inside for a peaceful moment. Always be aware of the locals and people who go to church to pray – don't be the kind of disrespectful Instagramer!
Best photography locations in Porto
Cais da ribeira and River Douro
At Cais da Ribeira you can get beautiful images with either the river Douro or the beautiful colorful houses in the background.
It is a vibrant part of the city that you should not miss regardless of image opportunities.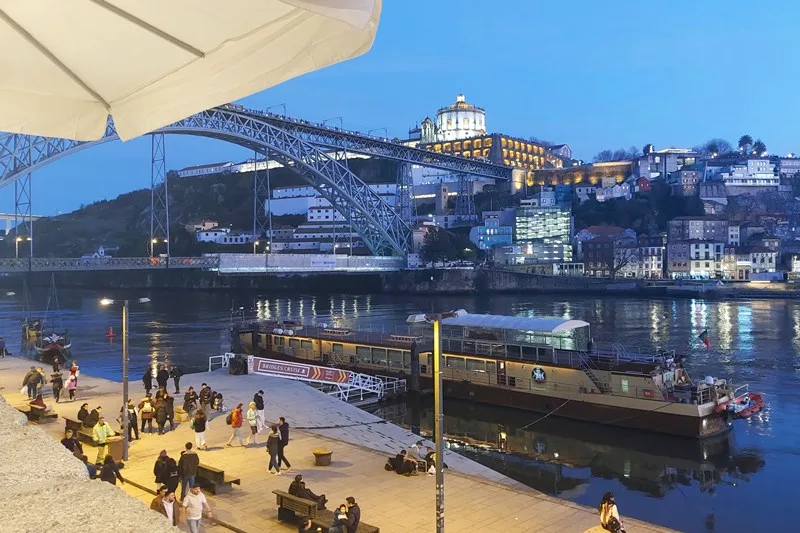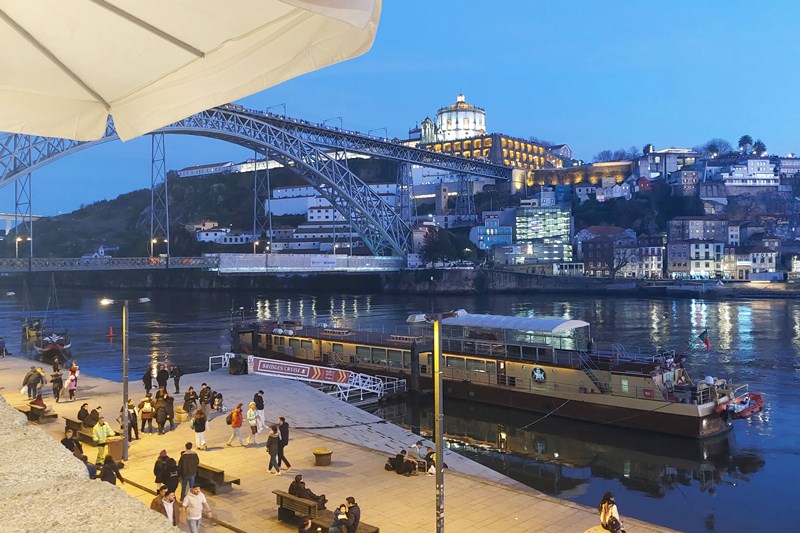 Avenida does Aliados is the largest avenue in the old town of Porto.
Between the 2 lanes that make for the avenue you have a nice square area where you can get beautiful images with some of the grand buildings surrounding the avenue as background.
Serralves foundation is a park and contemporary art museum that is a fantastic place to visit in Porto.
Here you will find some of the most beautiful places in Porto for photography, it's a very nice spot to relax and learn too.
In Foz do Douro, a few kilometers outside of the city center, you will find this beautiful lighthouse.
Foz do Douro is where the Douro River meets the Atlantic Ocean and the waves are normally quite strong here which is perfect for dramatic images such as the one above.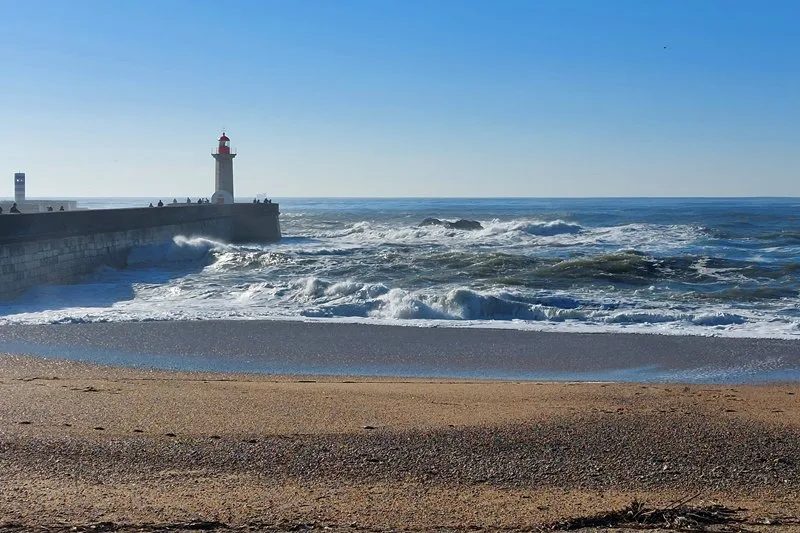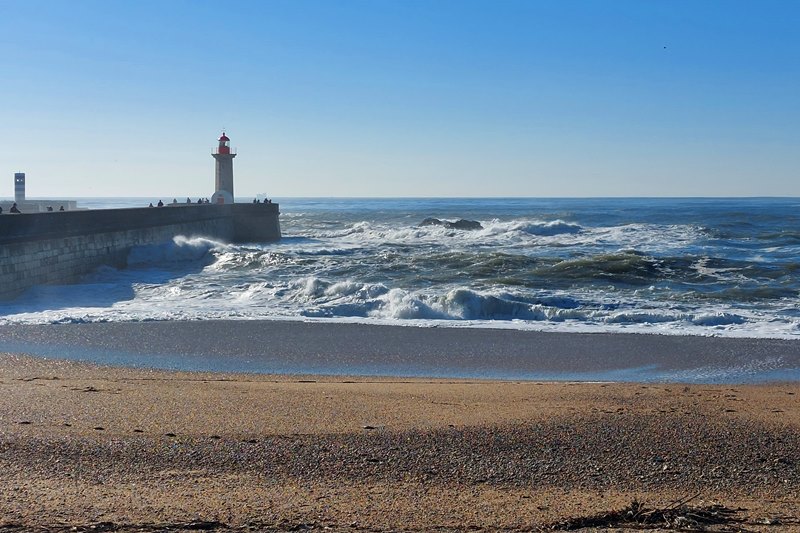 Most Instagrammable places in Porto
Libraria Lello bookstore is one of the most popular tourist attractions in Porto. It is so beautiful that people start queuing very early to get in.
There is no denying that the building is fabulous but you have to plan your visit to get better chances of good images! You can read my post on how to visit Lello bookstore here!
The Clerics Towers is one of the highest building in the old city center and you can see it from several locations around the city.
You can both get images of the tower itself or climb the tower to get panoramic and Instagramable Porto images. I think this Tower is a must see thing to do in prto, you can read about my favorite attractions here!
The Stock Exchange Palace is a 19th century building with fantastic architecture owned by the Porto Commercial Association.
It has wonderful paintings and designs and beautiful wooden floors.
It is beautiful to see and takes images of! But be aware that tickets may sell out so book in advance and avoid the queues!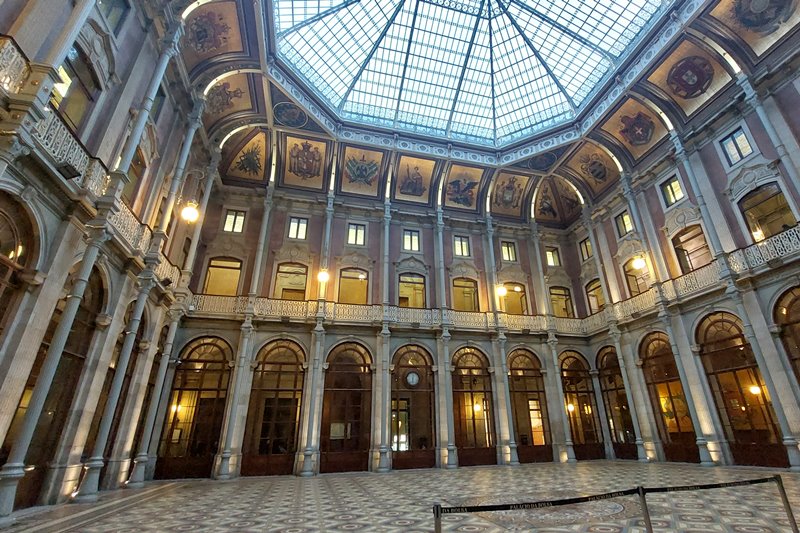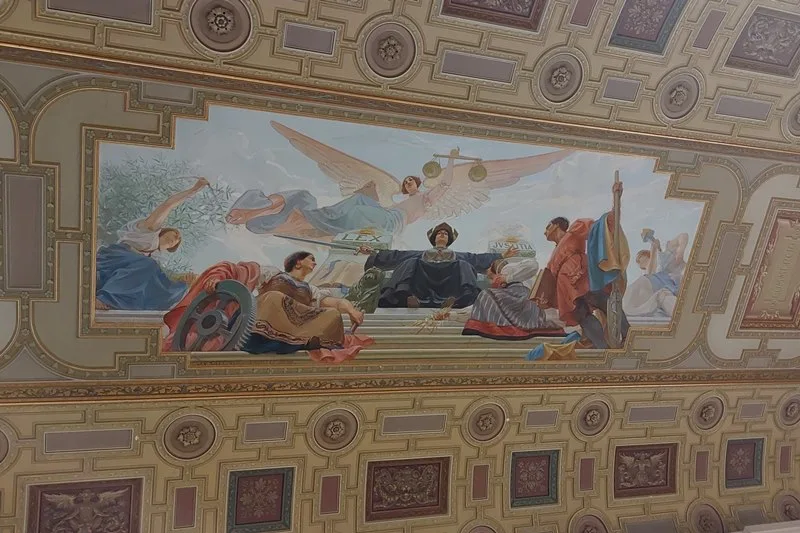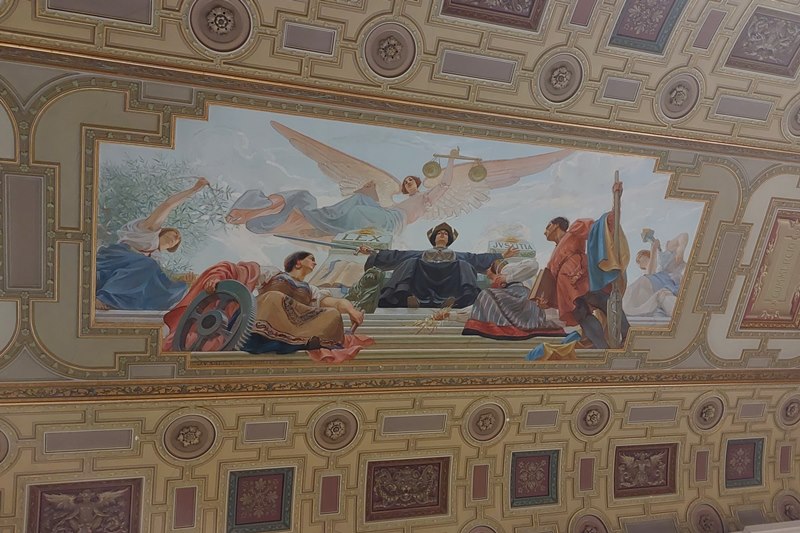 Capela do senhor da pedra
In the small seaside village of Miramar in Gaia you will find this tiny chapel perched on top of a rock on the seaside.
The beautiful landmark is famous for its relation to ancient pagan Christianity but there is no denial that the location makes for picture perfect images.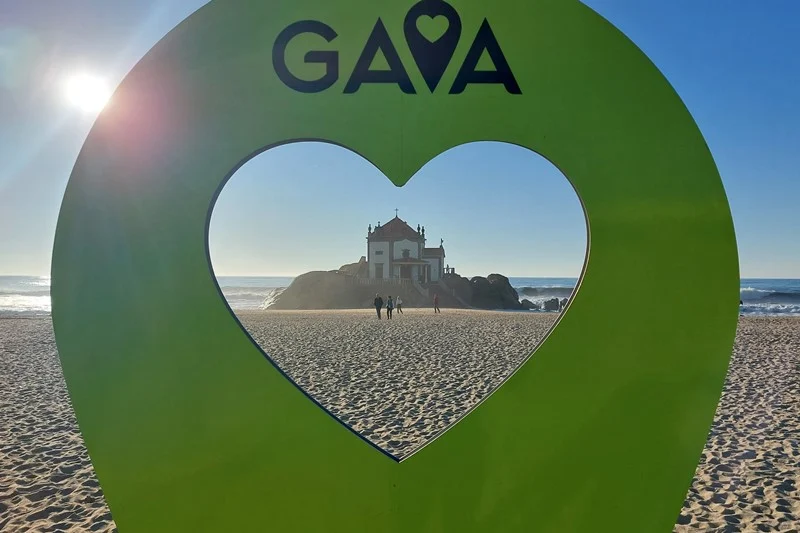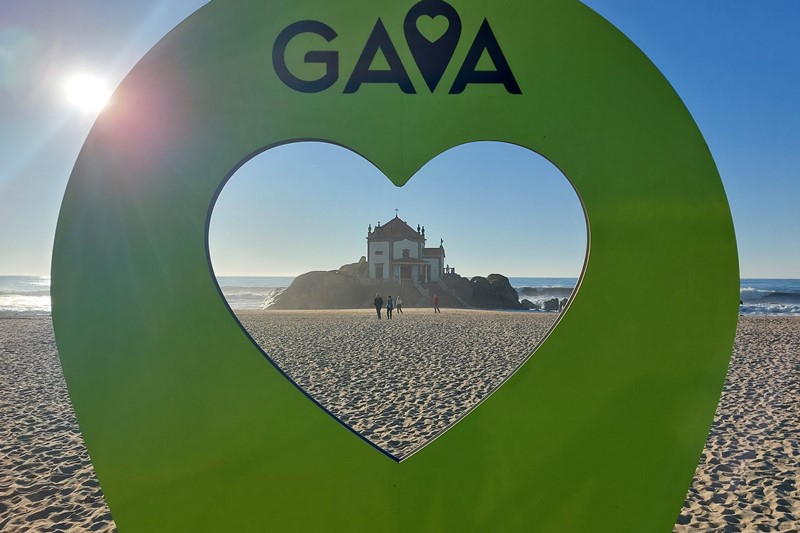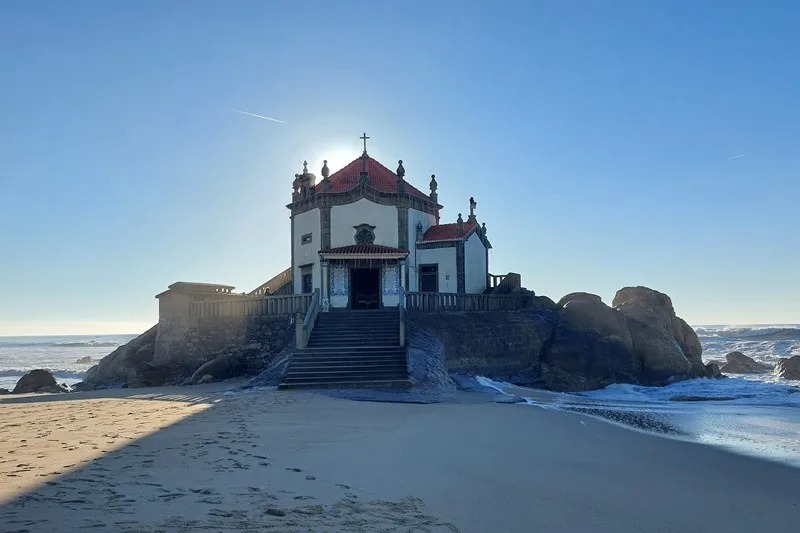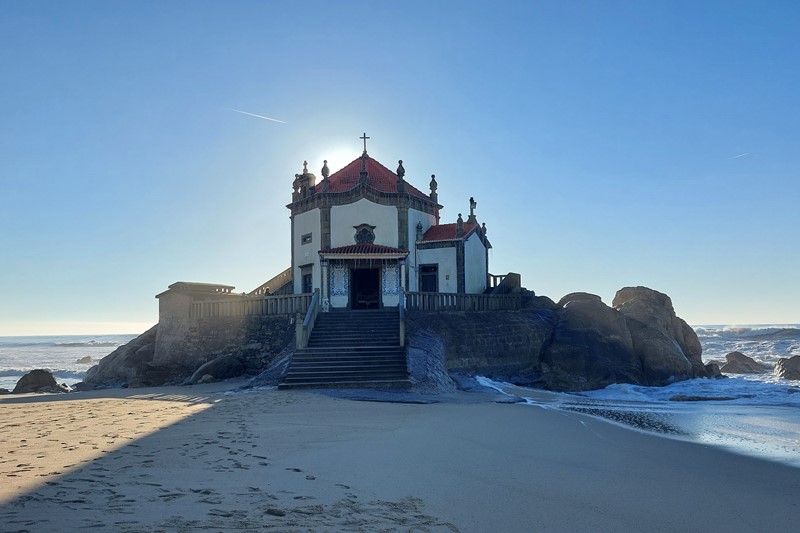 The promenade in Foz de Douro coastline is approximately 7km long. Here you will find not only plenty of opportunity to snap good photos but also a place to relax or practice sports.
The historical old trams still run strong in Porto with 3 of its original lines still working. Grab one of these trams to see the charm and character of the old trams and make sure to snap the insta picture!
---
Have I missed any good spot? What are Porto's most Instagrammable locations in your opinion? let me know in comments below.
If you are looking for the most beautiful spots near Porto for a day trip visit, then you should not miss the following Instagram hot spots in Portugal:
Nazaré is actually closer to Lisbon than to Porto but if you are taking a trip down from Porto to Lisbon then this is a very easy stop!
More Portugal posts you will enjoy:
PIN FOR LATER!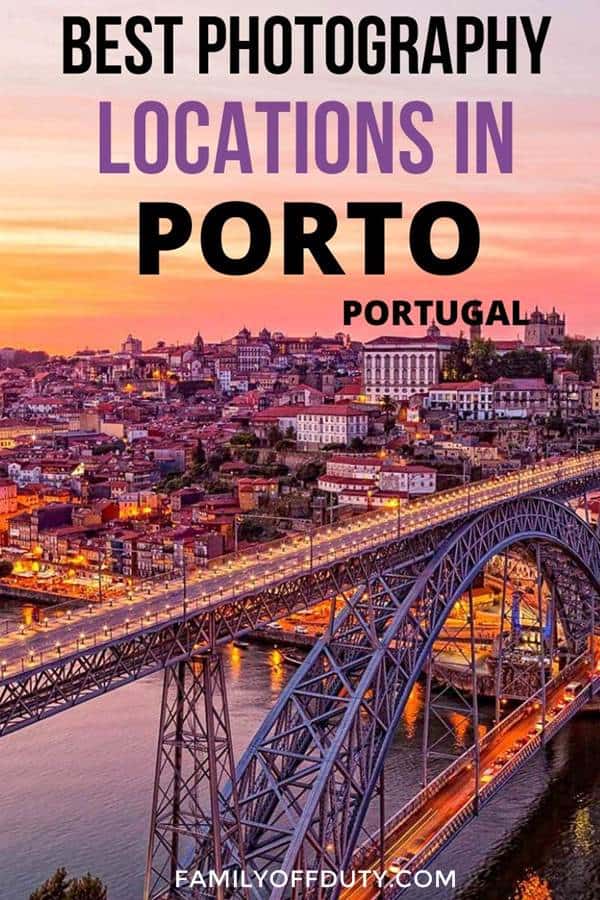 Porto Instagrammable spots