Things to do in Tallinn in winter
Looking for Tallinn winter activities and attractions? Check below for our recommendation on Tallinn's top attractions during the Christmas season or any other time in the winter.
We visited Tallinn in December and spent a few days as guests of the Storyteller's nest in Tallinn, Estonia – through our partner Visit Estonia. What a treat this was, and despite being there for only a few days, it was well worth the trip!
Tallinn is the capital of Estonia, one of the Baltic states, and is situated on the shore of the Gulf of Finland , opposite Helsinki. The Storyteller's flat where we stayed is situated very close to Fat Margaret and St. Olaf's Church, and provides very easy walking access to Tallinn cruise port and the Old Town.
Whether you come for Tallinn day trips, short city breaks or for a week visit, Tallinn has plenty to offer as a city destination. So read on to find out out what to do in Tallinn in winter.
More Family Travel destinations here!
Things to know before you visit Tallinn
Tallinn is a very old town dating back to the 13th century – the Old Town itself is one of the best preserved medieval cities in Europe. It is also a Unesco World Heritage Site.
The city has an interesting history, having been part of the Hanseatic League, and been ruled by Danes, Swedish, Russians, USSR and Germany over the years.
Final independence of Estonia was gained in 1991 after the fall of the Berlin wall, although they also achieved independence after the First World War in 1918 up until WWII when they were invaded by the Russians, the Germans and again the Russians at the end of the war.
So they have had quite a chequered past it may be said, much more than you knew previously. If you are a fan of all things history then you will also enjoy Estonia and its interesting history.
Tallinn official's language is Estonian, a Uralic language which is related to Finnish. Thankfully you don't have to speak Estonian to enjoy Tallinn, most people spoke perfect English and we had no difficulty communicating with locals and asking questions.
If you are wondering where to stay in Tallinn, we suggest staying around the Old Town as many of Tallinn's sightseeing can be found in that area and it is easy to walk.
The guide below is our tried and tested activities and we think anyone would have a great time visiting those places and doing the attractions we mentioned. The guide is also family friendly as we visited Tallinn with kids in the winter.
Tallinn weather December
Winter in Tallinn is cold with average temperature during the day around 1°C (33°F) and at night -5°C (23°F). It might be covered in snow, or it could rain. December is also the darkest month of the year.
Luckily you can warm up in Tallinn's cozy Christmas market, however be prepared with the right winter clothes to enjoy the most that this city has to offer in the cold season. If you are visiting Tallinn with kids in winter months you will want to make sure you following essentials:
You will be ready for Tallinn winter temperatures with these items!
What to do in Tallinn in winter
We loved visiting Tallinn in the winter. It felt modern and old at the same time. The people were very friendly and much more open than the people we were to meet later in the other Baltic countries.
Here are our favorite things to do in Tallinn in the winter months:
Christmas in Tallinn is pure magic. The market in the Old Town is simply the coziest and one of the best Christmas markets we have ever been to.
A huge Christmas tree surrounded by stalls with lovely hand knitted hats and shawls, ponchos, homemade doughnuts and most importantly local Glogg (or Glühwein) where you could select the strength from 0-21% alcohol!!!! We actually went back there every day just for the atmosphere (and a mug of Glogg!).
And the lights, they are just absolutely enchanting. Thousands of bulbs decorate the tree and surrounding stalls giving it a holiday atmosphere like no other we have seen.
The market is located in the Town Hall Square in the Old Town and can be enjoyed through the end of November and beginning of January, which is great if you visit Tallinn in the winter but not exactly during the Christmas week.
Walking Tallinn's Old Town
The Old Town is one of the Tallinn's best attractions and can obviously be visited all year around. However the medieval architecture looks even more stunning all decorated in Christmas lights.
Also, the crowds are much larger in the summer so the best time to visit Tallinn Old Town is actually winter when you can really enjoy this medieval fairy tale town.
You will have a great time visiting the restored 15th century canon tower (Kiek in de Kok) along the Bastion and the Aleksander Nevski and St Mary's Cathedrals and learn all about the interesting history.
The great thing about the Old Town centre was that there were no cars, and people were all very calm enjoying themselves.
You can join the free walking tour in Tallinn Old Town, more information here.
The Seaplane Harbour Museum
This was one of our trip's highlight and I couldn't recommend it enough.
If you love a museum and want to get out of the cold this is a great place to visit in Tallinn. The Lennusadam (the Seaplane Harbour), part of the Estonian Maritime Museum is an extremely interesting and well designed museum.
The museum is housed in old seaplane hangers built more than 100 years ago. It has lots of interactive stuff, which is great for people of any age, not only kids.
For instance you can fly your own seaplane in a simulator, have a boat race with remote controls, learn with the virtual reality with the virtual headset and go into the Vickers built submarine, Lembit (1936).
To summarize there is lots of interesting history and things to do here. There are even a few ships outside you can explore including a wonderful old icebreaker, Suur Tõll. This museum is definitely a must see.
This is a beautiful park to visit located in the Kadriorg area; a charming seaside district of Tallinn. The park houses several museums including the Imperial Baroque Palace which is the main building of the Estonian Art Museum.
After the stroll on a cold day you can warm up in the Art Museum Café that offers delicious pastry and tea. Behind this museum there is a nicely laid out garden and fountain.
During Holiday season the buildings and attractions in the park are beautifully decorated with lights, providing many instagrammable spots for pictures.
The public area is quite large with many green areas, the Swan Lake and statues.
Enjoy the views from Toompea
Tallinn has several vantage points. Looking out from one of the viewing platforms in a crispy sunny day is the best way to get a panoramic view of the city, where old and new mix in the horizon.
Our favorite view was from the Kohtuotsa viewing platform, in Toompea hill. In the winter you don't have to compete with other tourists for a chance of a good picture.
Stay warm during the cold weather in Tallinn while enjoying the great food and drinks offered in cozy cafes and restaurants all around Tallinn.
The Old Hansa, a medieval themed restaurant, was quite an experience. The menu's are lavish an include things like elk and bear, all recipes using ingredients they would have used in the middle ages.
While feasting like the Kings enjoy the music players singing and playing old instruments, everyone dressed in medieval clothes. Our daughter asked for a coke and was told by the waitress that they did not have anything like that back in those times so she was given something similar made of bread (it was not quite the same!).
The restaurant was great fun and we had a very interesting meal. If you enjoy trying different food and drink that is the place to go.
This pop up outdoor ice skating rink that can be found on the Harju Street, next to the historic St. Nicholas Church, during the winter months.
Entertaining for the whole family and you can rent equipment on location.
Is Tallinn worth visiting in the winter?
Tallinn is a lovely city to visit in any season. There is lots to do and plenty to see depending on your interests, we only highlighted here our favorite things during the winter. We liked the atmosphere, the food and the friendliness of the locals. We would definitely return and recommend to anyone to enjoy this city in the winter months.
The Seaplane Harbour is one of the best museums we have been to for people of all ages (we could have stayed for another couple of hours if we had had time).
A big thanks to our partner Visit Estonia for hosting us during our stay.
Things to do in Tallinn, Estonia in the Winter:
Have you been to Estonia in the winter and know a must see attraction that is not listed here? Let me know in comments below.
DISCLAIMER: We visited Tallinn is partnership with Visit Estonia which means I received one or more of the products or services mentioned above for free in return for providing my honest and unbiased review. I only recommend products or services I use personally and believe will be good for my readers. As always, all opinions are my own.
---
More Baltic State and European posts you will enjoy: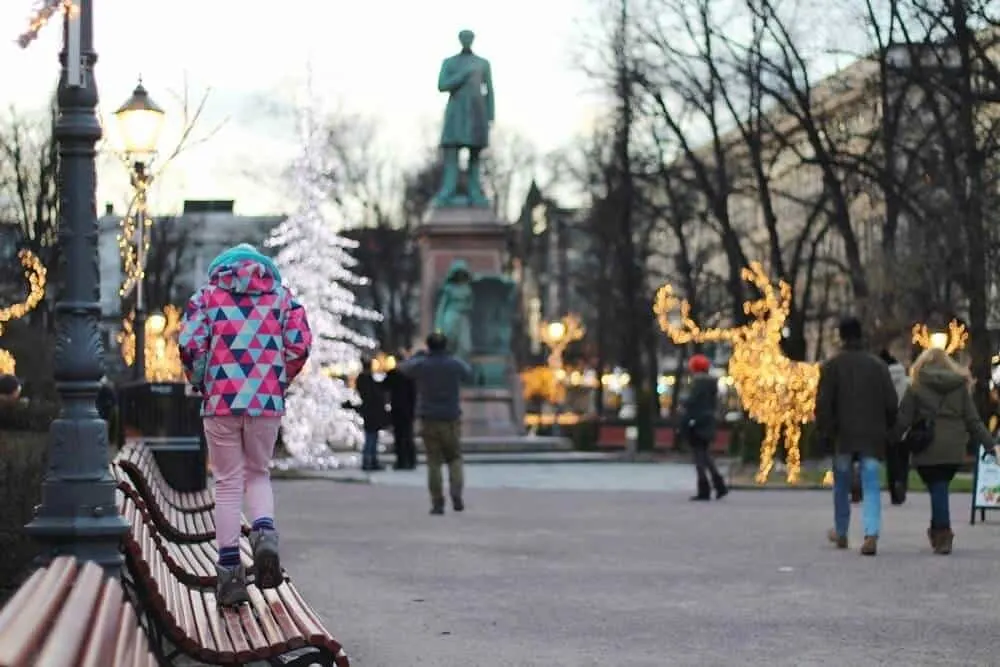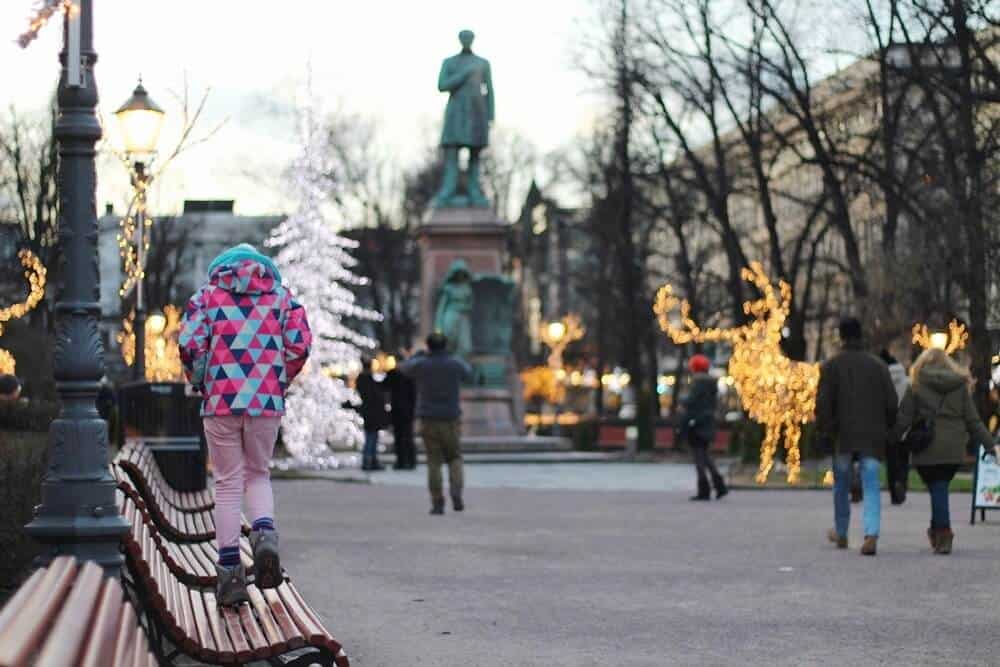 Things To Do in Helsinki at Christmas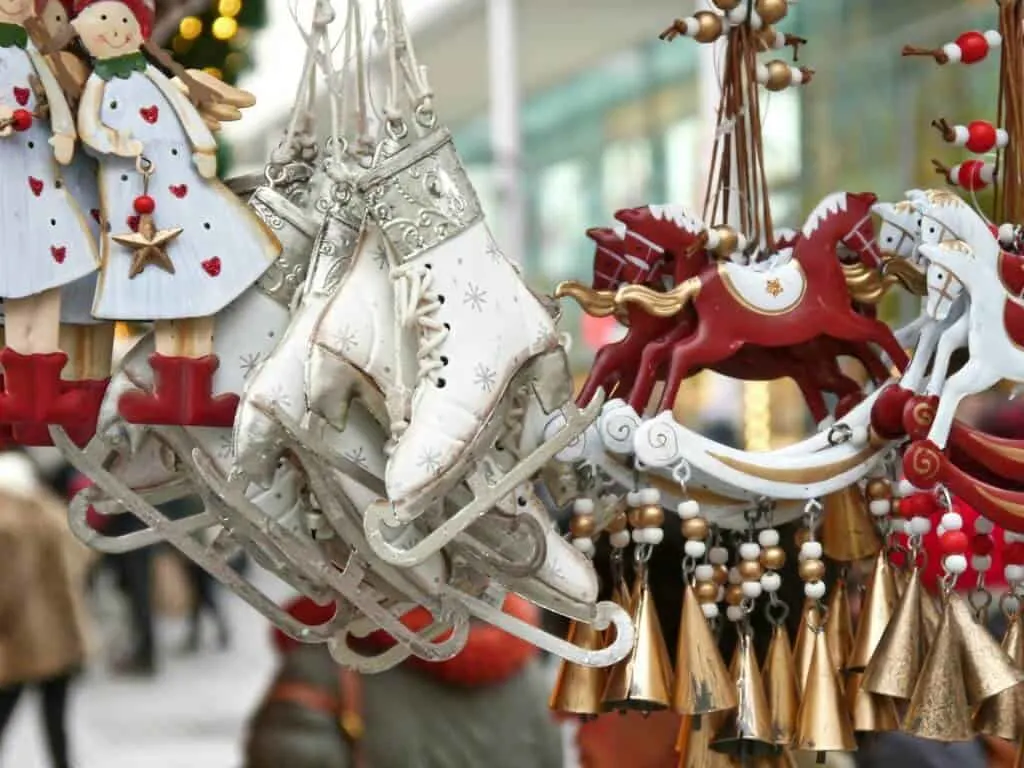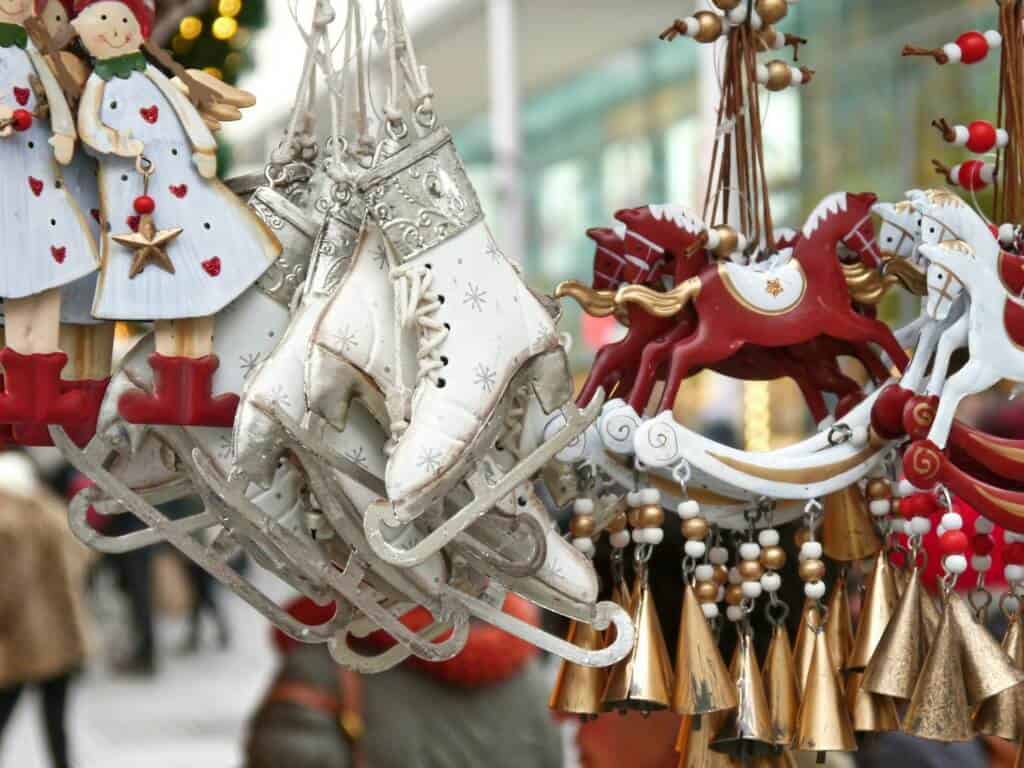 Best European Christmas Markets for Families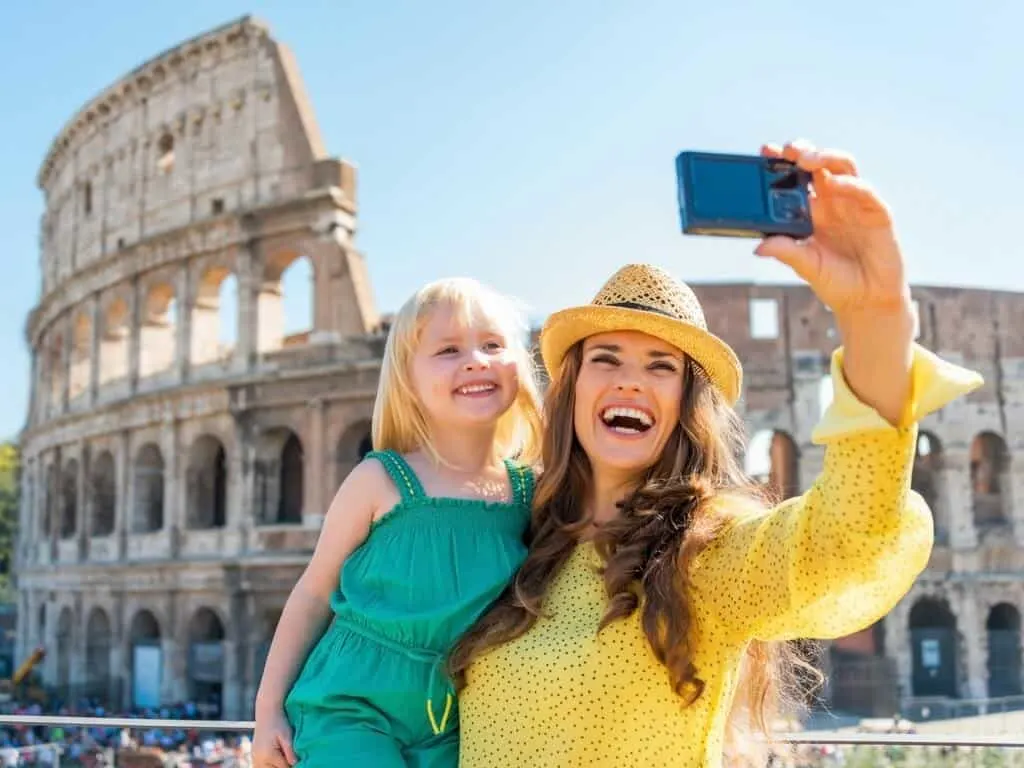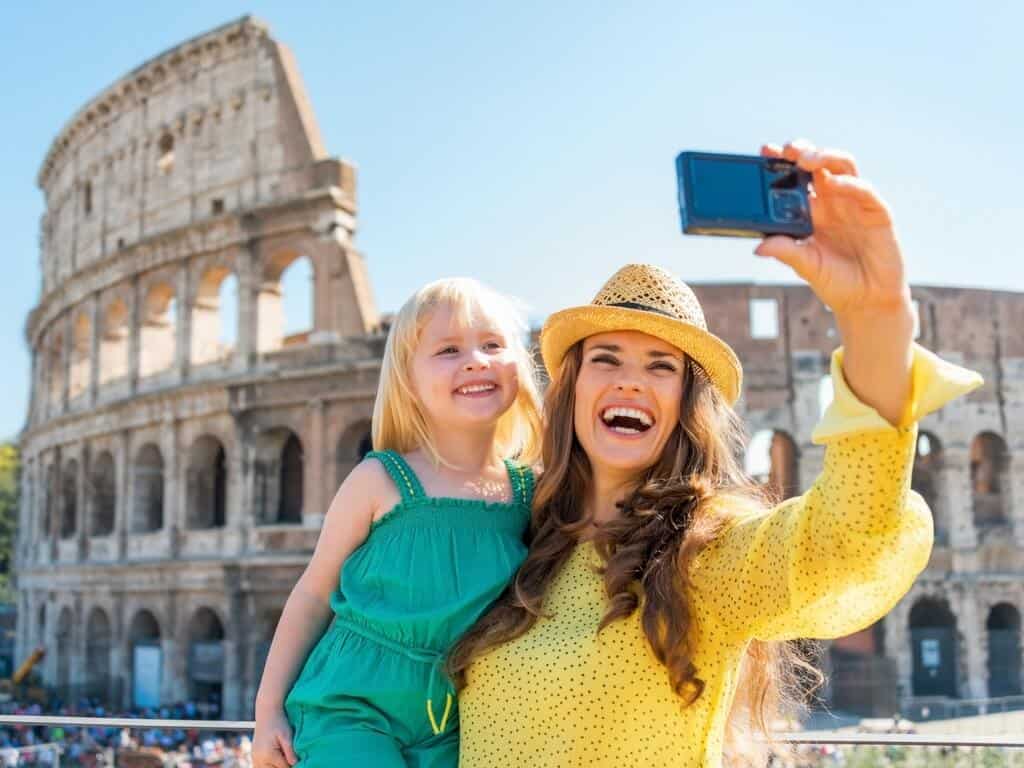 Best European Holidays Destinations for Families
PIN FOR LATER!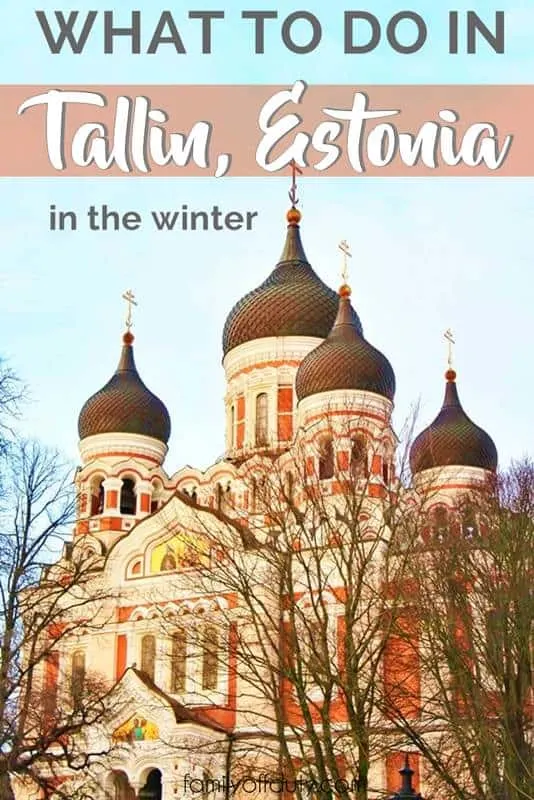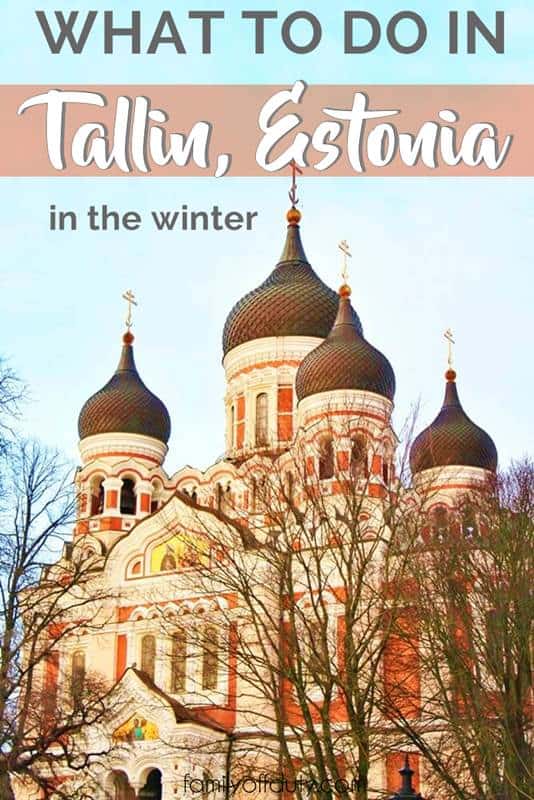 Tallinn winter activities