Couple Travel Quotes
Looking for inspirational & romantic couple quotes about traveling together? Here is a collection of best quotes about traveling together with your love.

I personally think that adventure is one of the best gifts you can give somebody and if that comes with a good company as an added bonus then you got something pretty close to perfection in my eyes.
Relationships can be very much like travels; with ups and downs and not without its challenges. But as with travel you can reap rewards you never imagined.
Every moment filled with smiles during trips and travels have the power to make couples emotionally closer, and adventure challenges can bring people together by creating a strong bond.
If you and your partner love travel and adventure you will enjoy this heartwarming post with quotes that are guaranteed to make you want to travel with someone you love right now.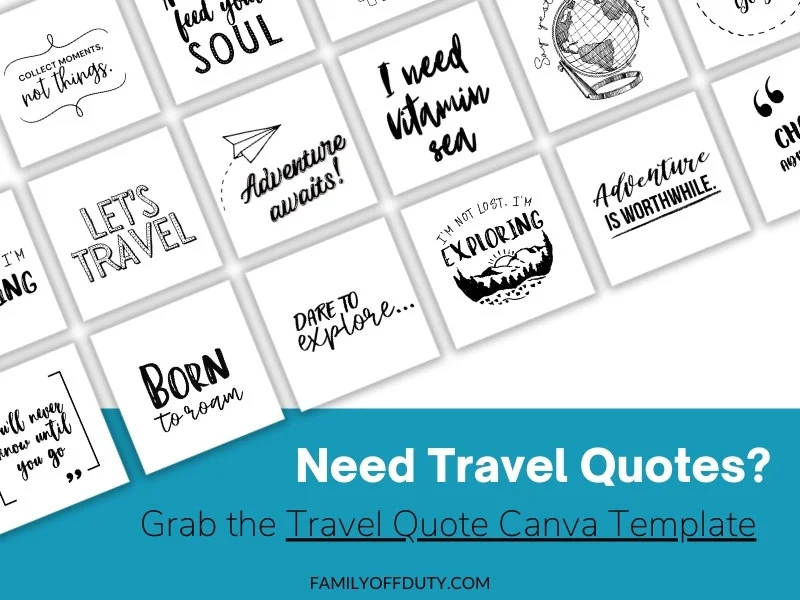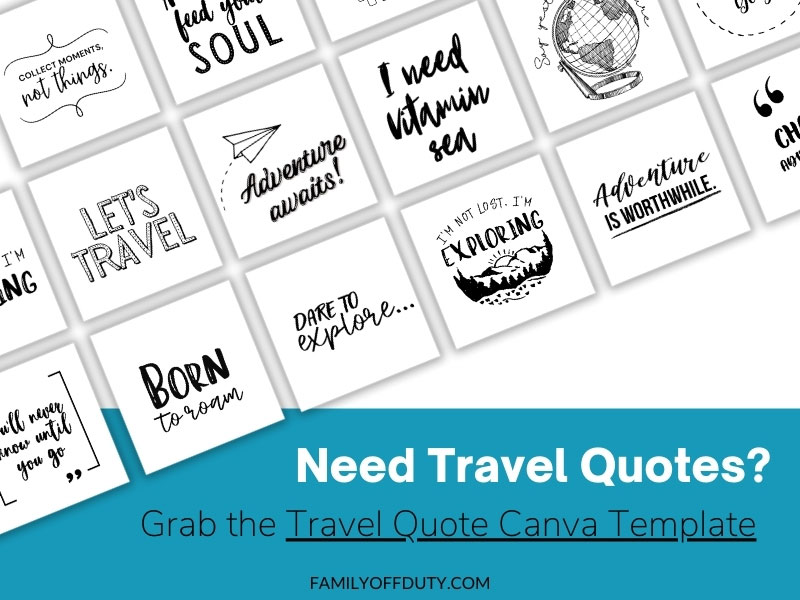 20 Couple Adventure Quotes
Maybe the best and the worst thing about love is that it cannot be expressed in words. Nevertheless I have attempted to compile a list of the best travel partner quotes that reflect the adventures of travel buddies, partners, husband and wife, girlfriend and boyfriend.
If you need quotes about honeymoons or to add to your road trip photo album, I hope you will find the inspiration below.
So here it is; some of the best quotes about travelling together with your special one from around the web. Enjoy!
If you enjoy this post, please share it with your travel buddy or save it to Pinterest!
1. Quotes about couples traveling together
Obviously, words will never be able to describe the feeling of traveling as a couple as vividly as the experience itself however I hope these quotes will get take you back in time to a memorable vacation with your loved one or just fuel your wanderlust for more adventures.
"It doesn't matter where you're going, it's who you have beside you."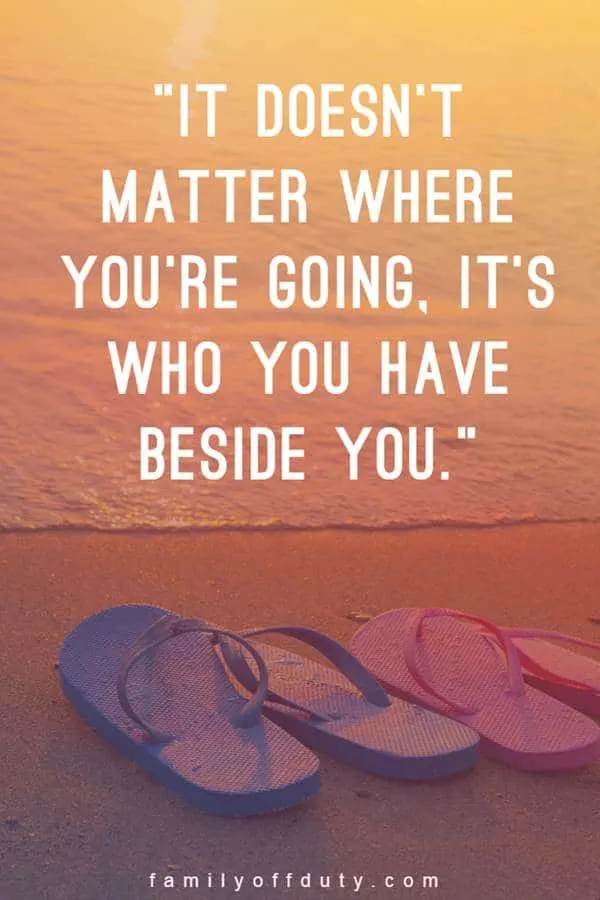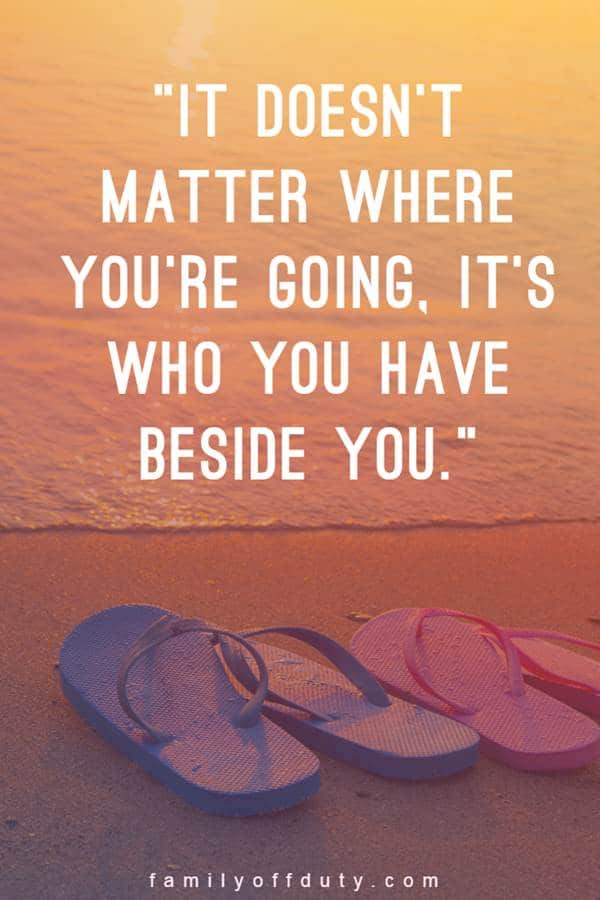 This is one of the most popular travel quotes for couples, family or friends because it truly is who you are with that makes anything you do worth doing.
"Sharing adventures means enjoying them 100% more."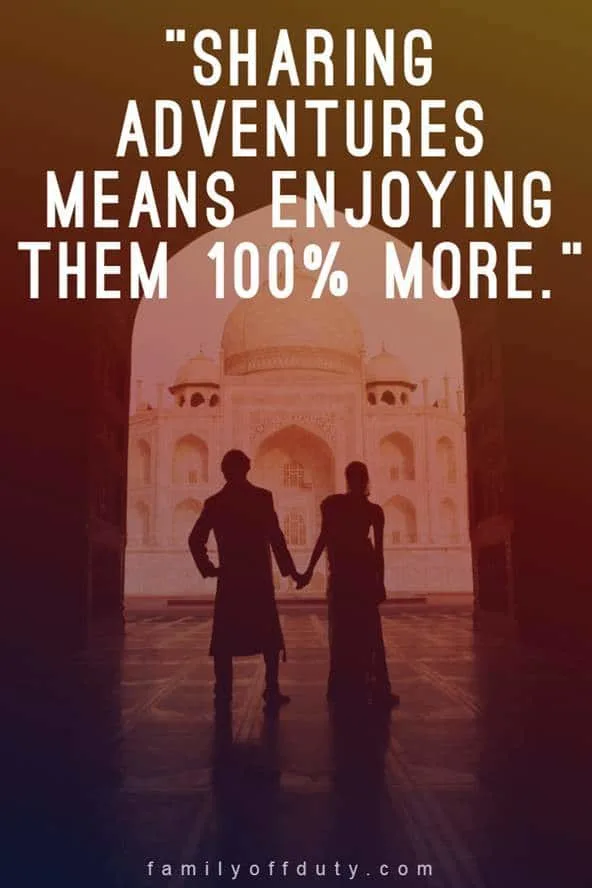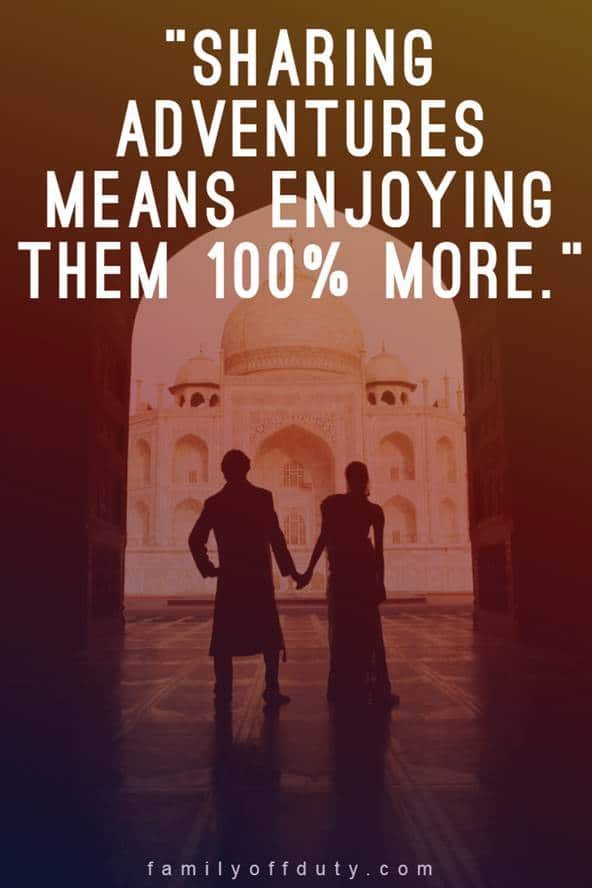 Applicable here for couple travel, buddies and friends.
"If you want to go fast go alone. If you want to go far go together."
—African Proverb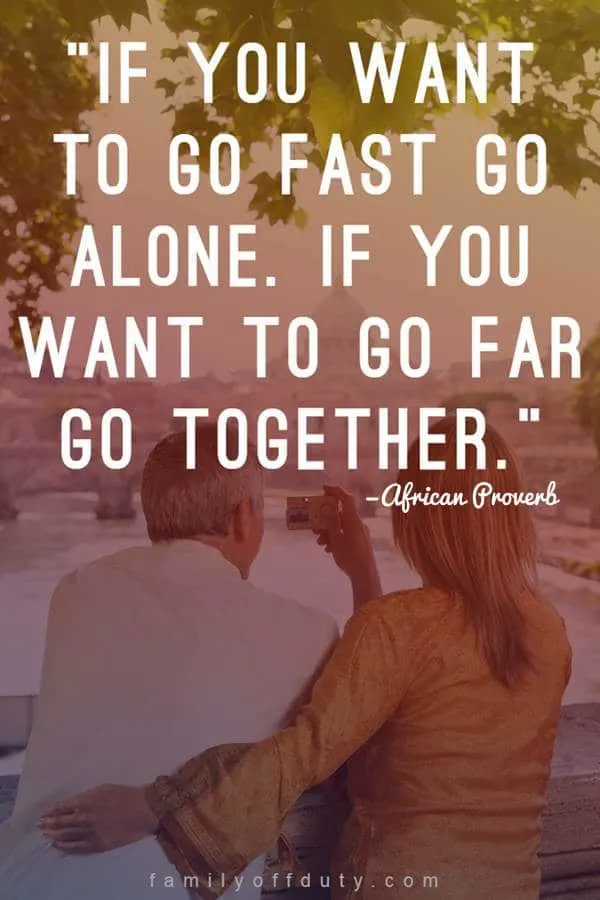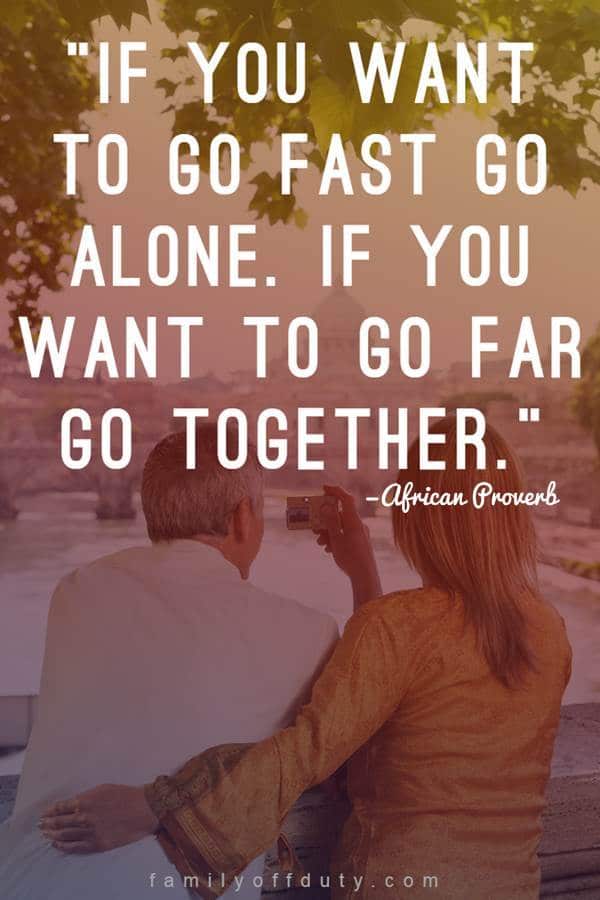 Sometimes it is best to travel slow and have good company to go through it all with than to travel fast.
"As soon as I saw you I knew a grand adventure was about to happen."
– Winnie the Pooh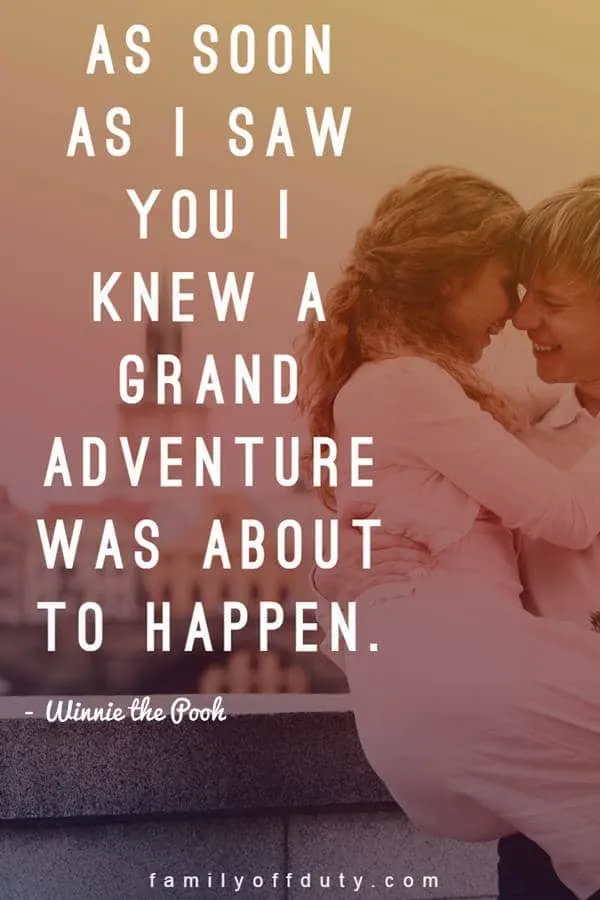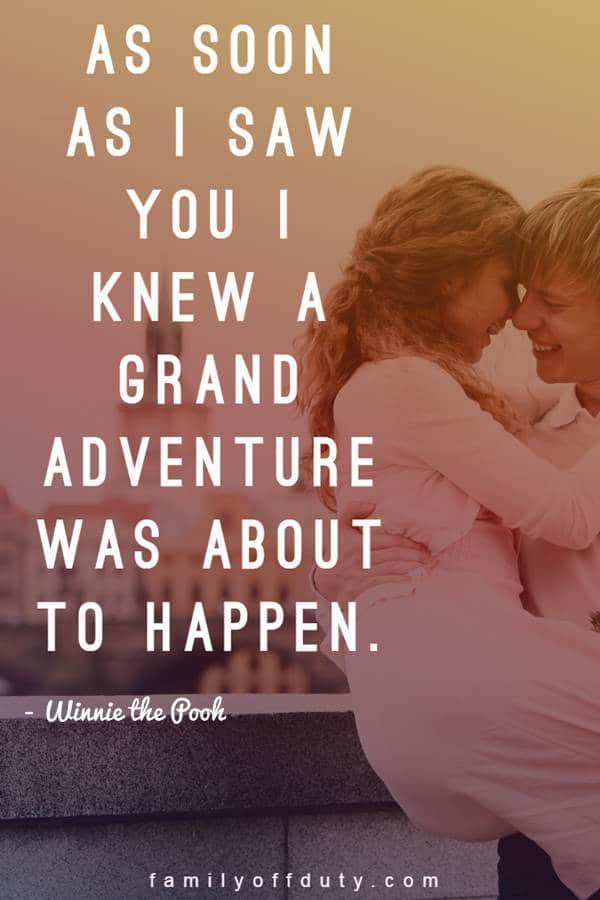 For the couples who cannot pass on an adventure.
"Never go on trips with anyone you do not love."
– Ernest Hemingway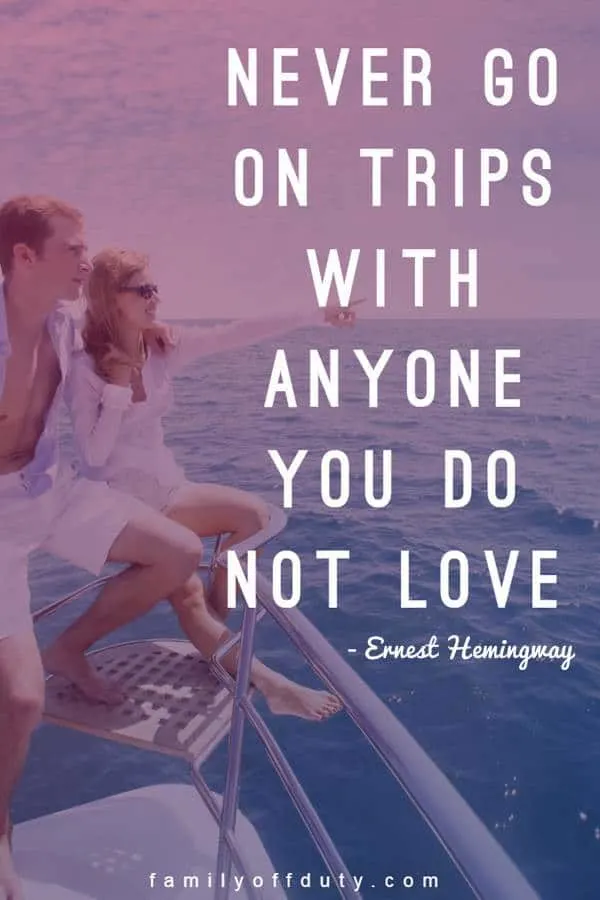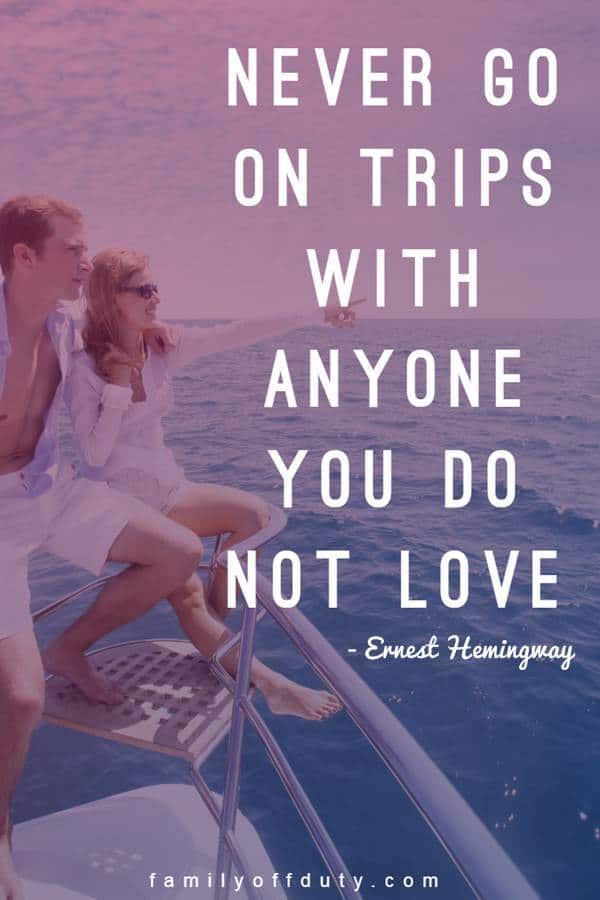 A very wise travel tip indeed!
"Good company in a journey makes the way seem shorter."
– Izaak Walton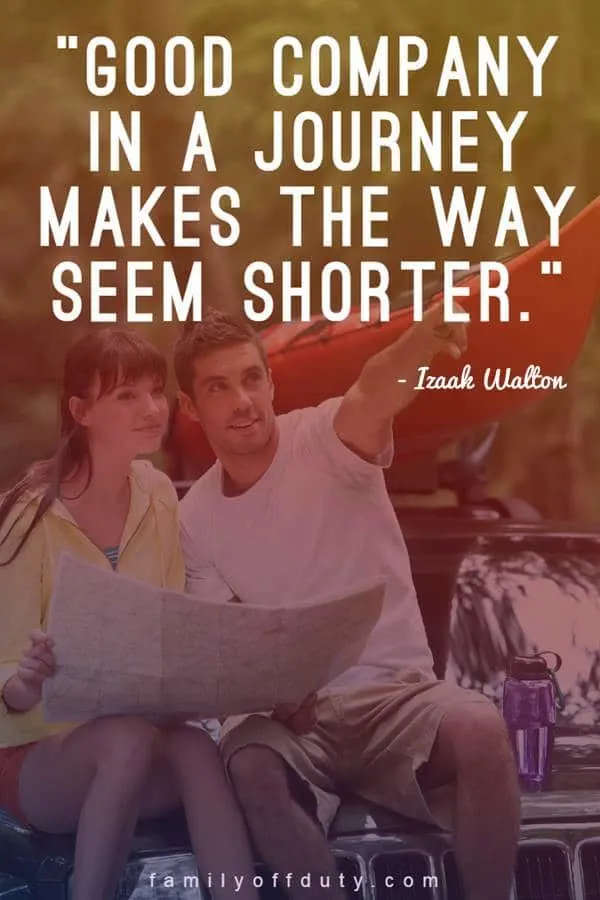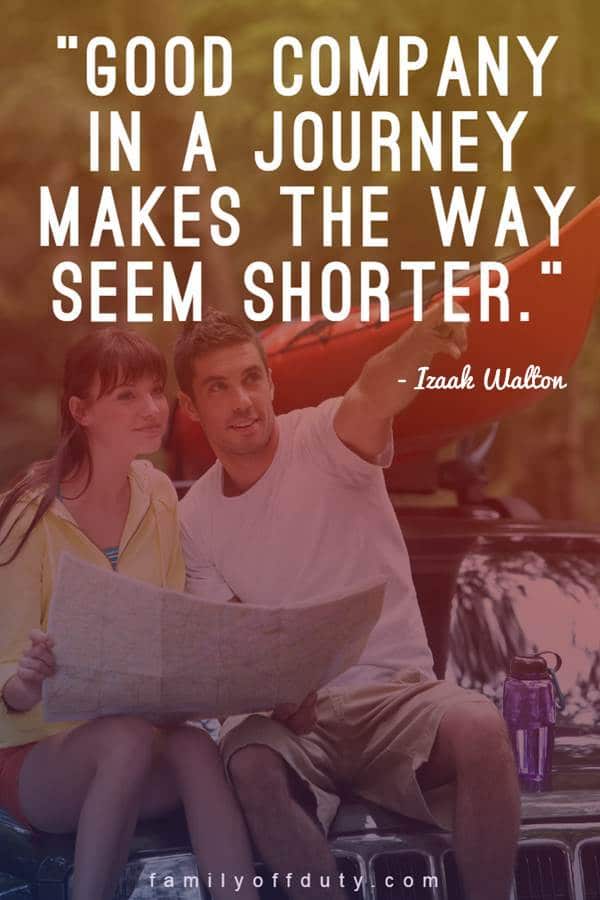 This is a great road trip short quote to remind us all that no matter how far the way seems, when you have good company it feels so much easier.
"Traveling tends to magnify all human emotions."
— Peter Hoeg.
It certainly does, including love!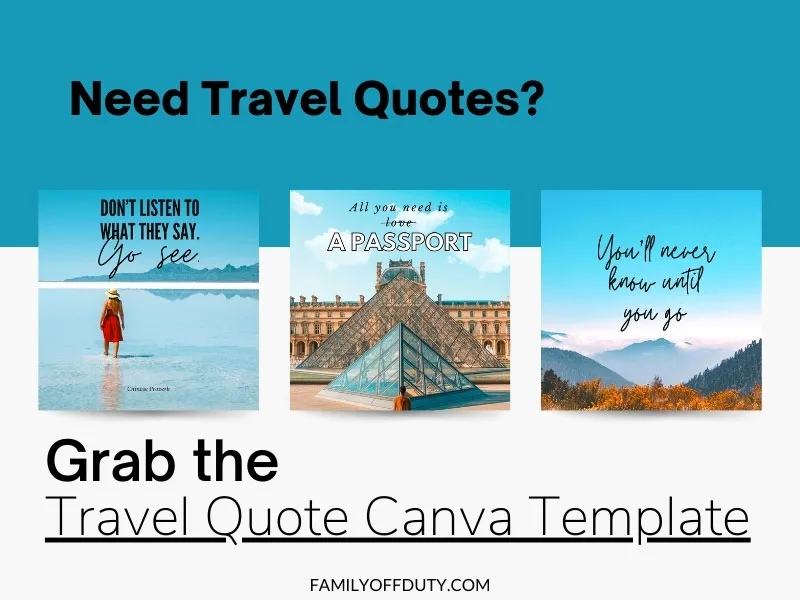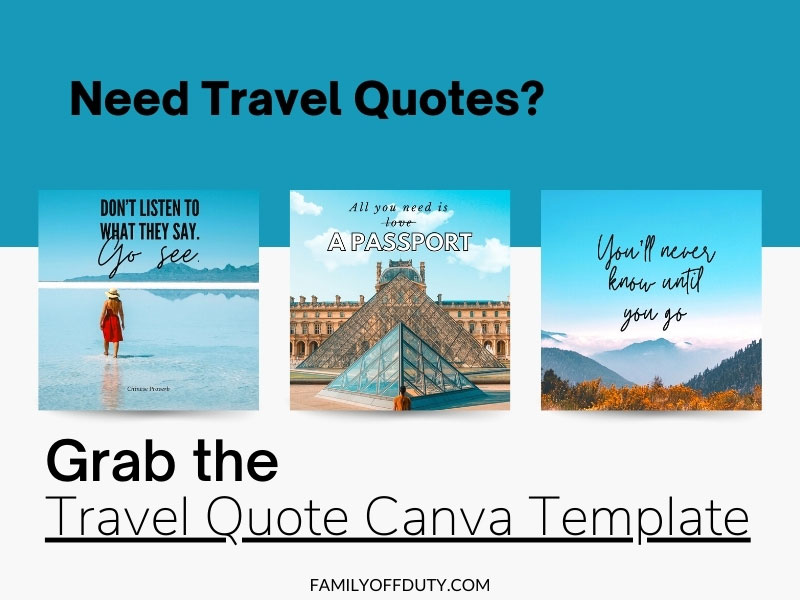 2. Love quotes about traveling together
Let's start with these cute adventure quotes to describe the true feelings of embarking on a journey with a special someone.
"We travel for romance, we travel for architecture, and we travel to be lost."
– Ray Bradbury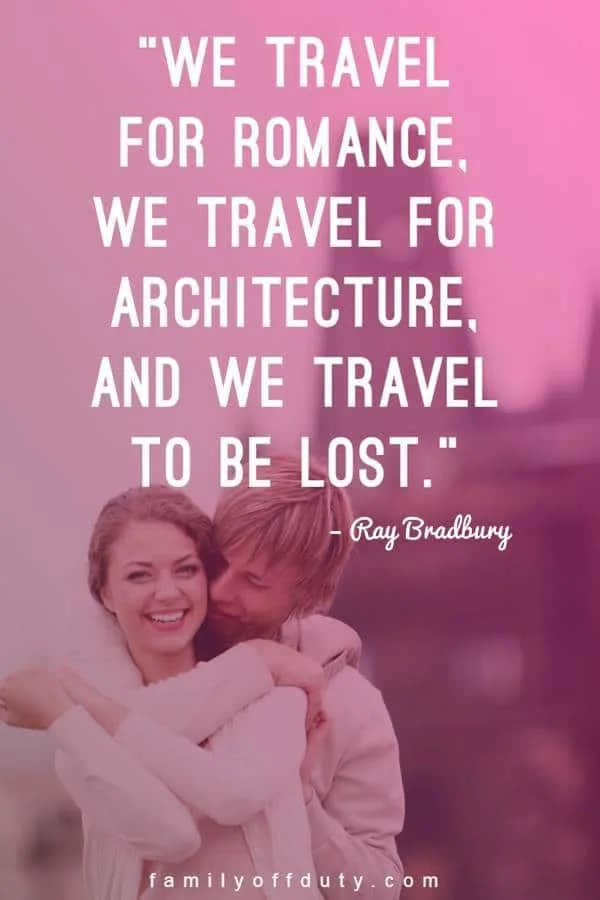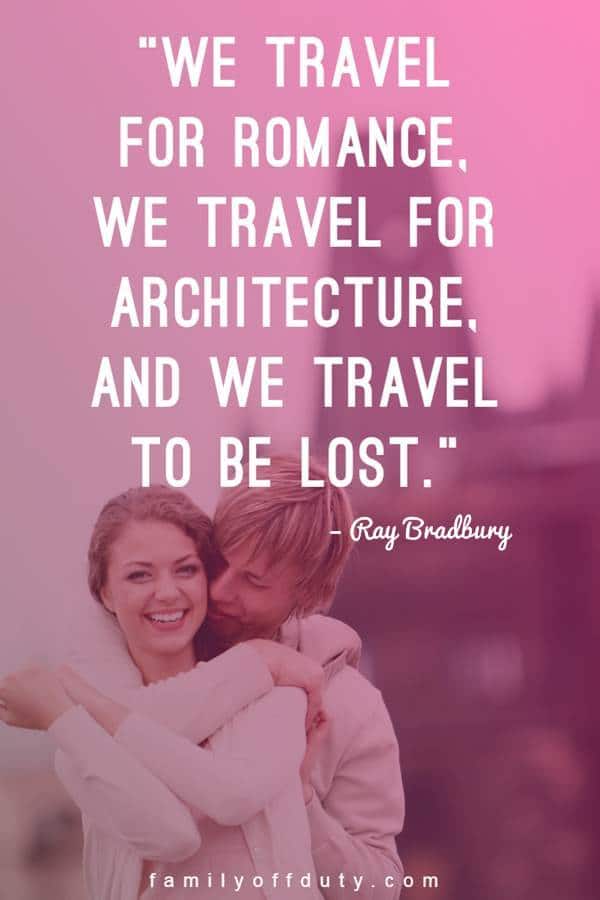 Nothing feels so good as getting lost in the right direction with someone you love!
"Though we travel the world over to find the beautiful, we must carry it with us or we find it not."
– Ralph Waldo Emerson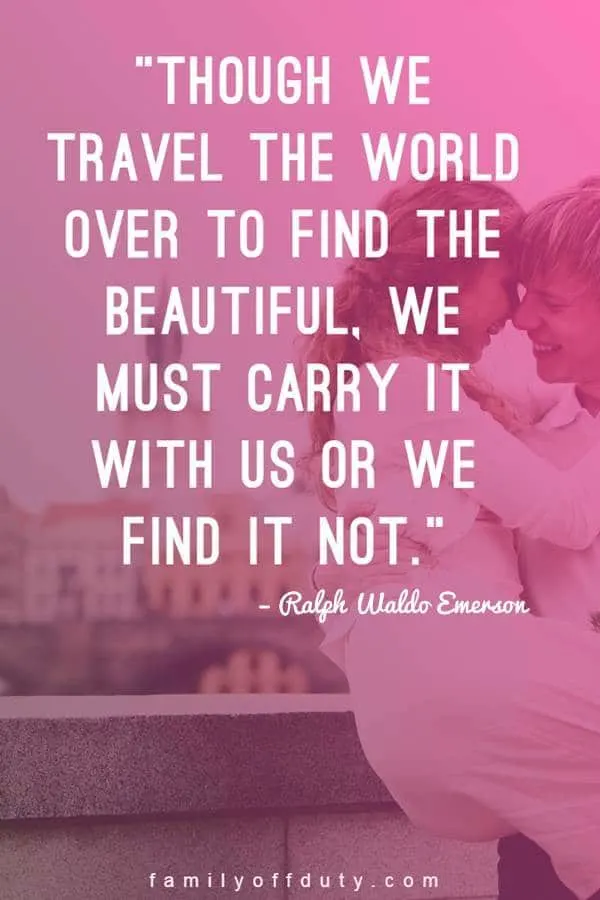 This is a beautiful and romantic travel caption.
"A journey is like marriage. The certain way to be wrong is to think you control it.'
― John Steinbeck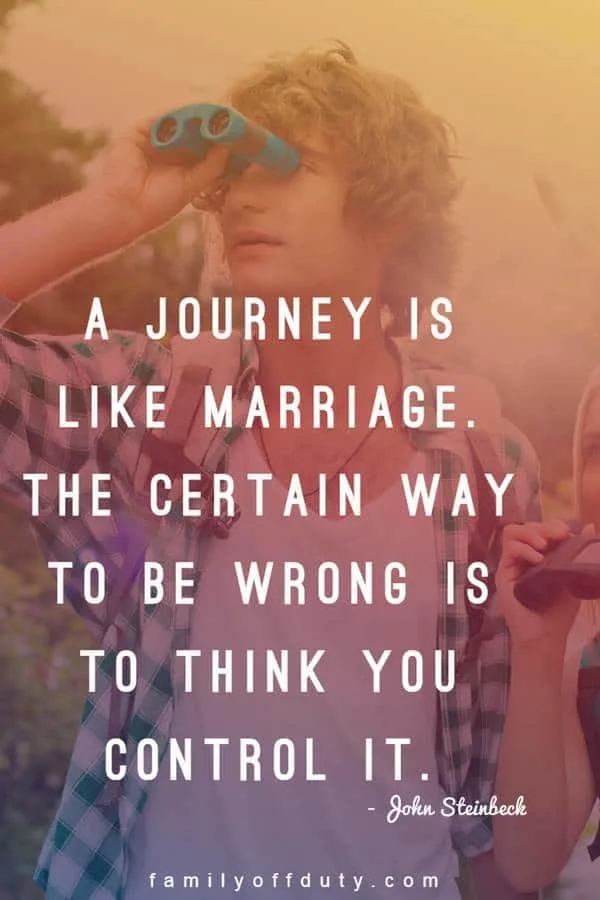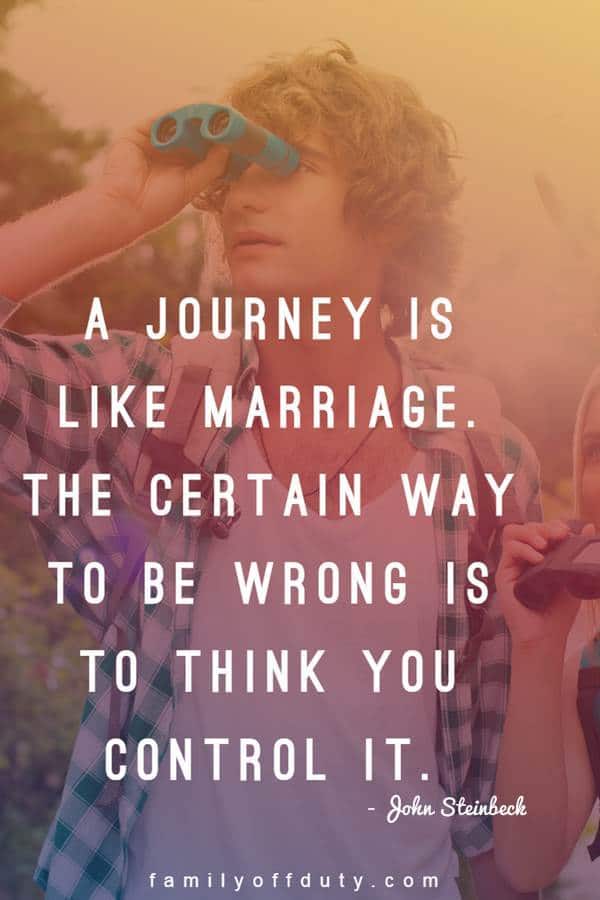 I love this marriage – travel quote comparison. It is true that you can't control it so you better enjoy the ride.
And couples that travel together stay together, right?
"I've fallen in love with adventures, so I begin to wonder, if that's why I've fallen for you."
– E. Grin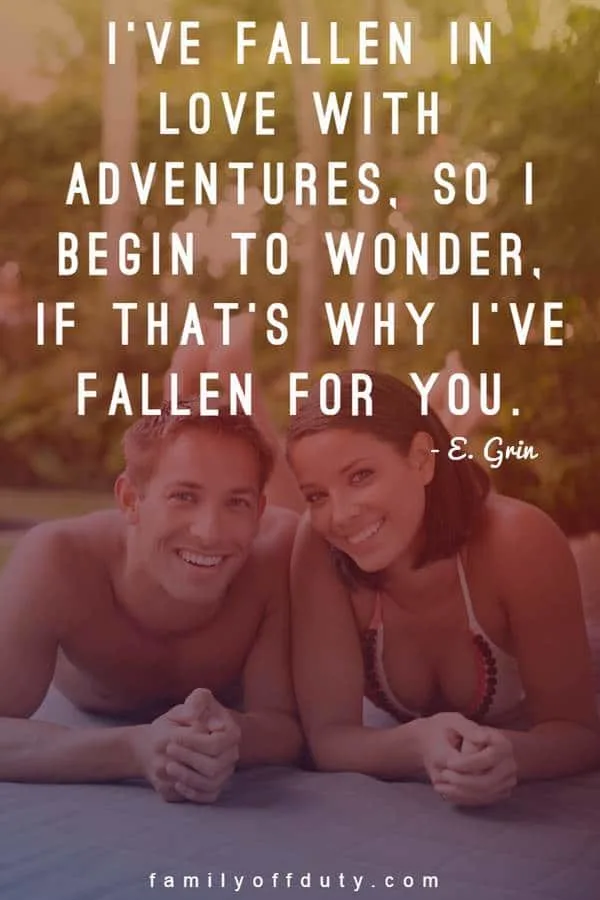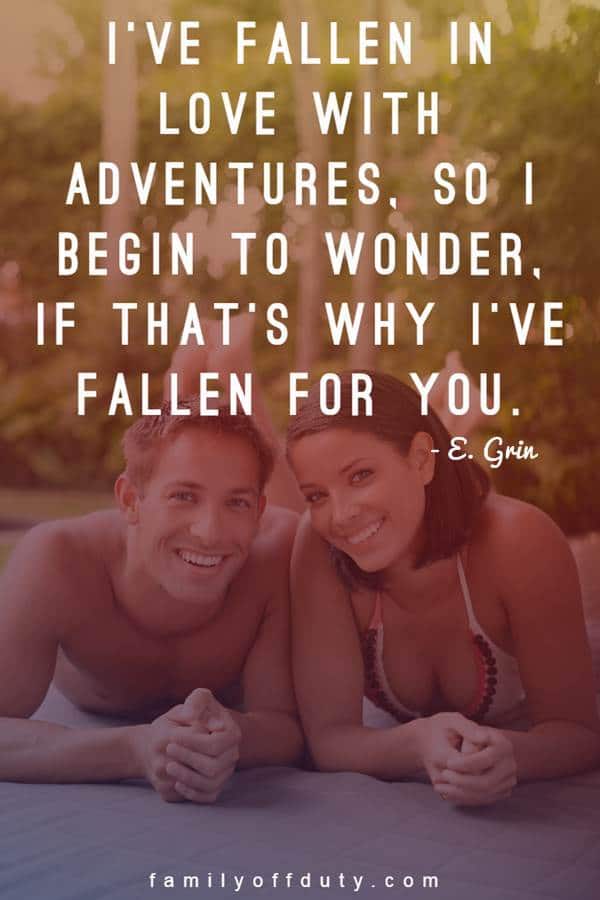 A great quote for the adventurous engaged couples or just getting married, for couples on vacation, honeymoon or partners who travel full time.
"And if travel is like love, it is, in the end, mostly because it's a heightened state of awareness, in which we are mindful, receptive, undimmed by familiarity and ready to be transformed. That is why the best trips, like the best love affairs, never really end."
– Pico Iyer.
This quote is profound in meaning. The world is filled with limitless opportunities to capture your imagination and wander. Just as love, wanderlust should never end.
3. Couples who travel together quotes
Most beautiful couple travel together quotes that reflect love and adventure.
"As with any journey, who you travel with is more important than the destination."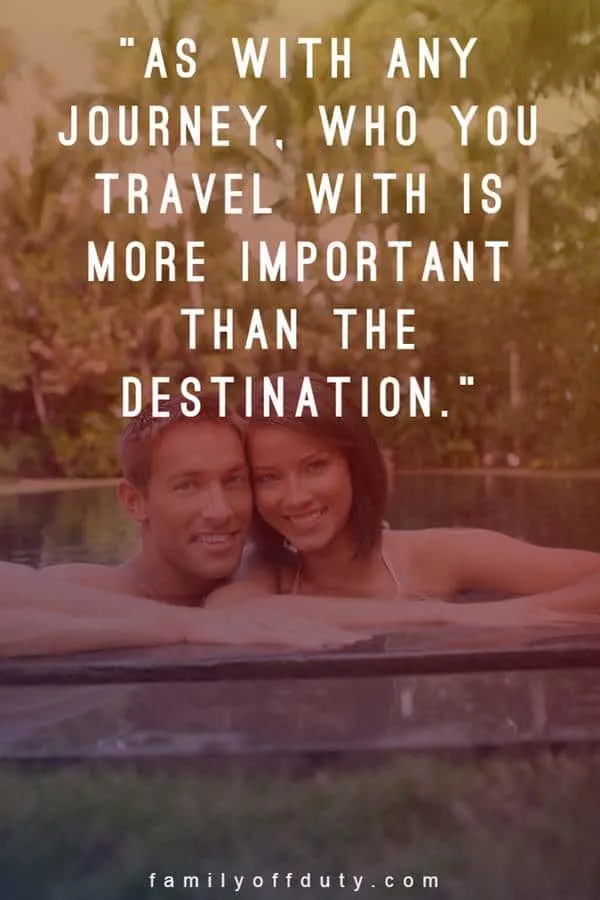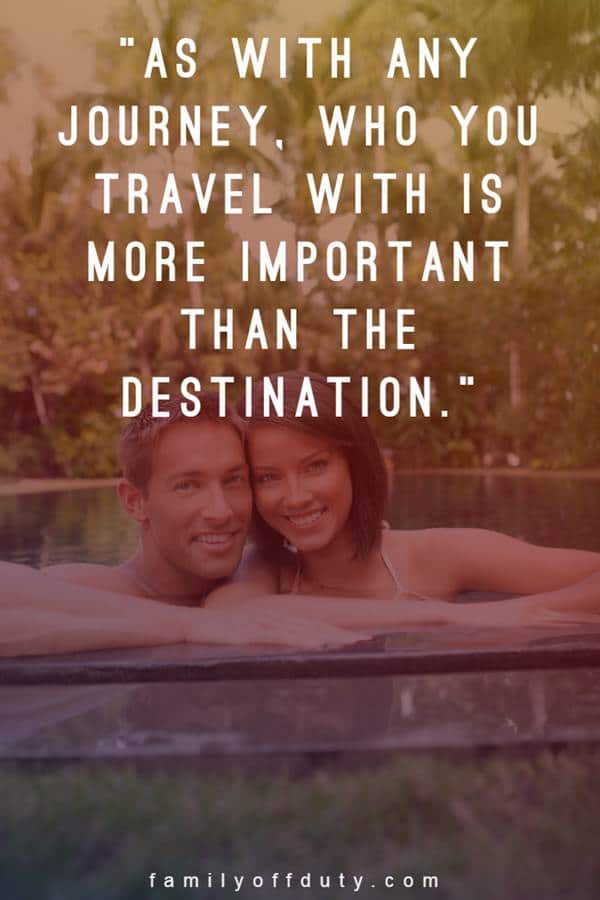 This is so true, a good company makes it so much more enjoyable.
"Let's find some beautiful place to get lost."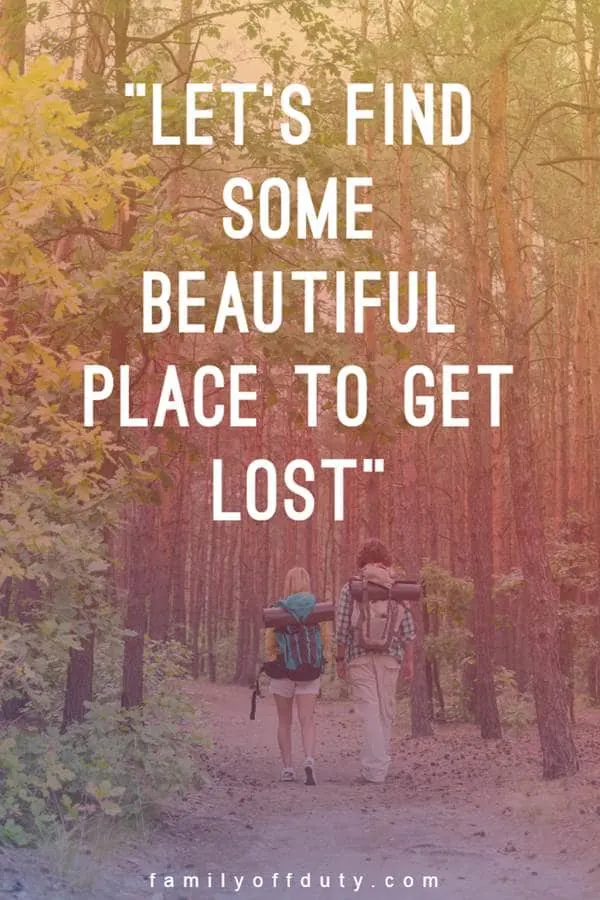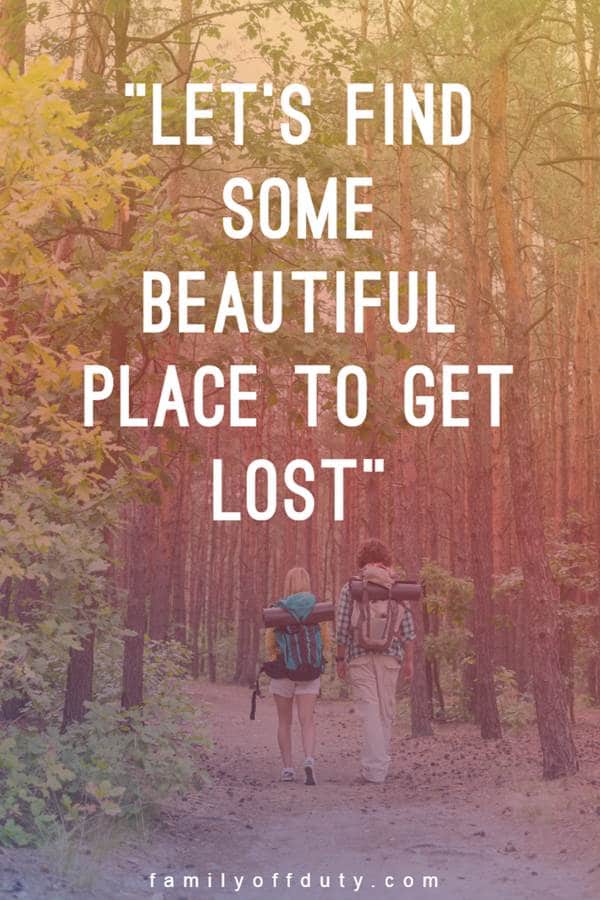 The world is beautiful and wide, there is so much to see especially in the company of a partner.
"Happiness is, planning a trip to somewhere new with, someone you love."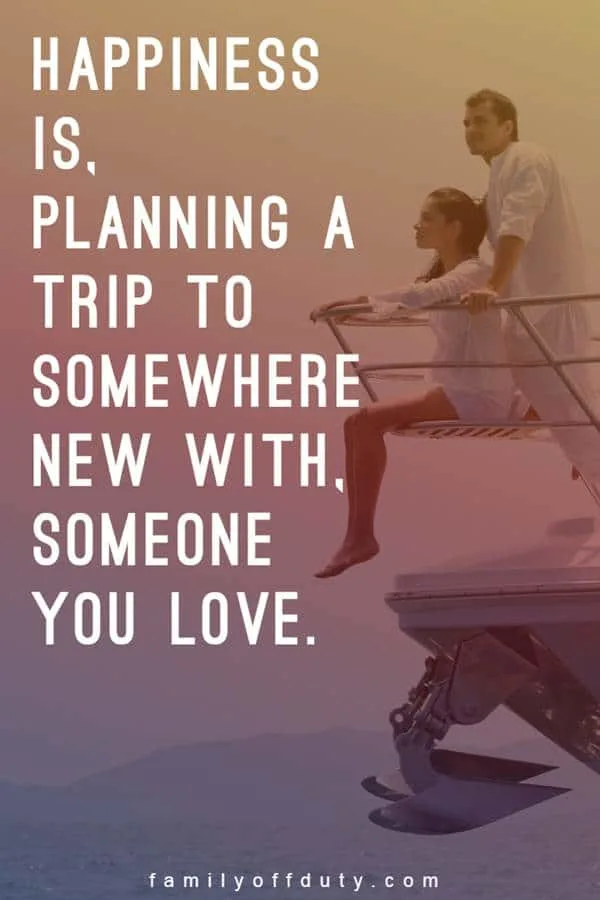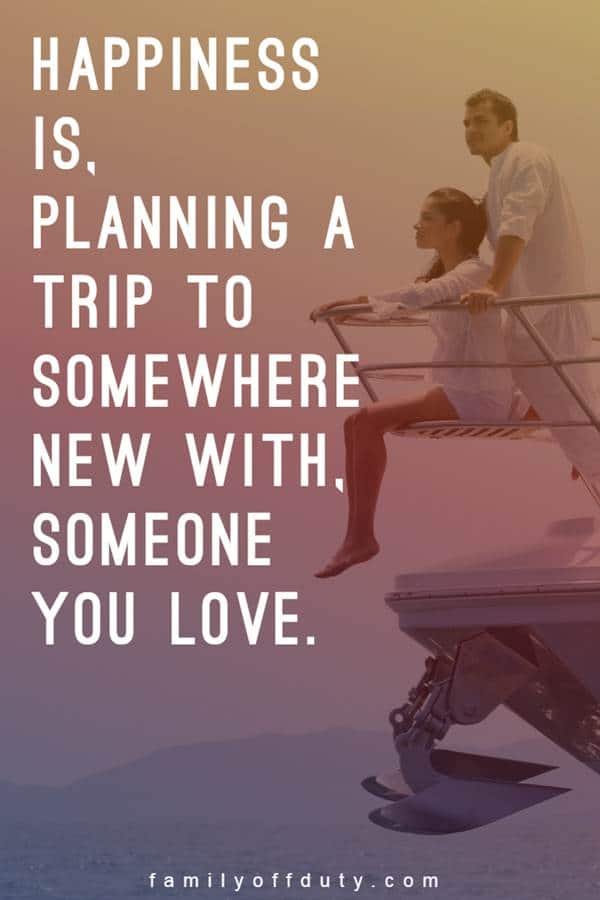 The true definition of happiness!
"Actually, the best gift you could have given her was a lifetime of adventures."
– Lewis Carroll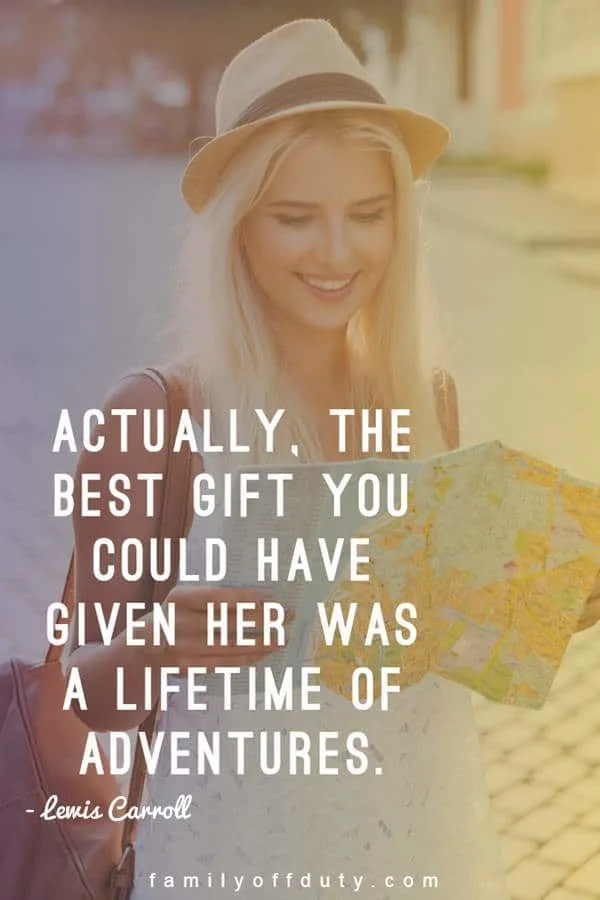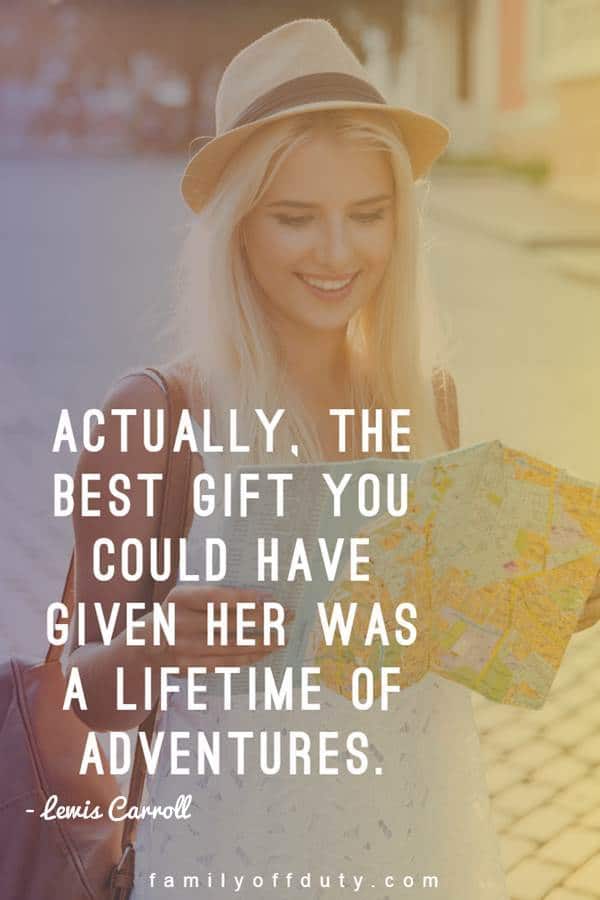 Looking for traveling with girlfriend quotes? This one is awesome.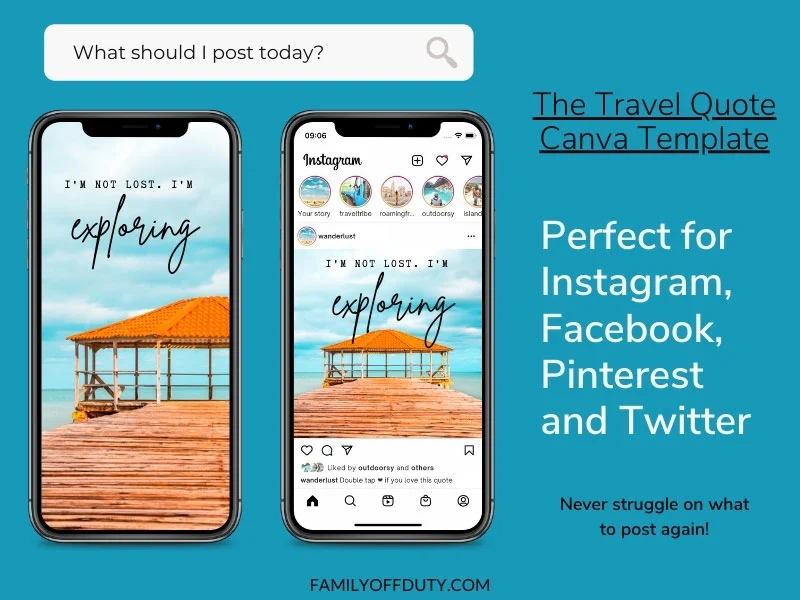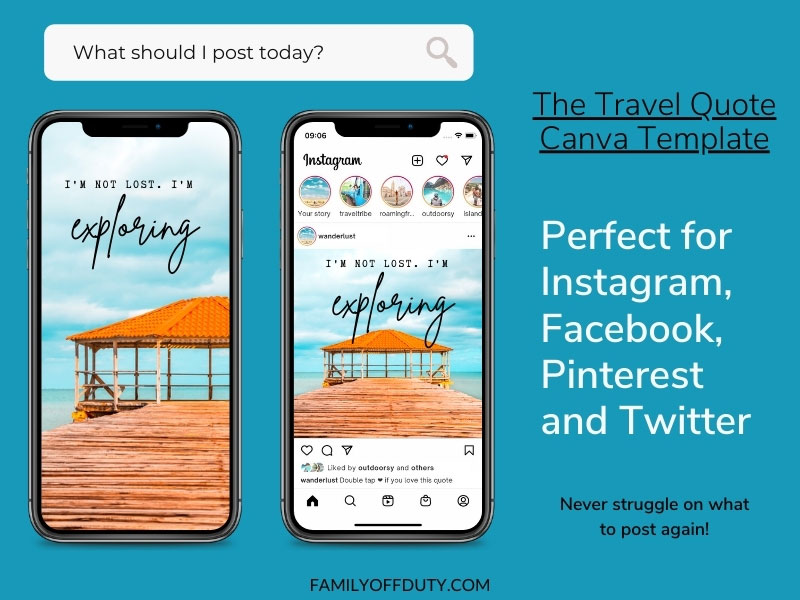 "Come with me, where dreams are born, and time is never planned."
– Peter Pan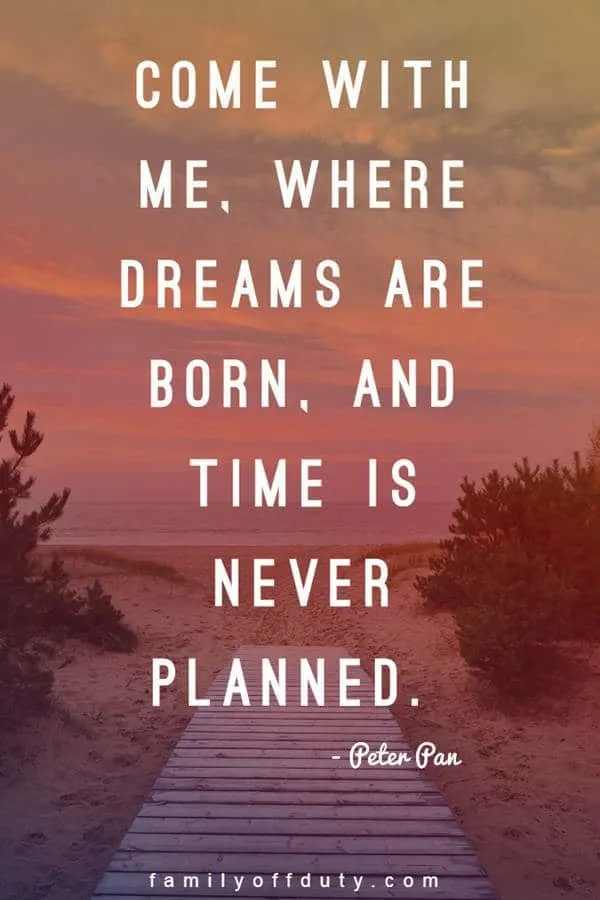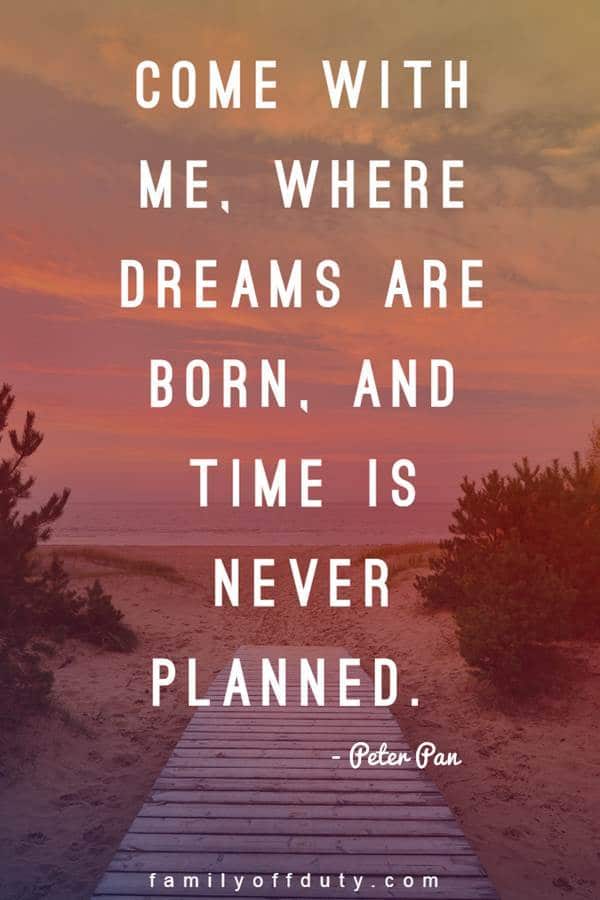 Sometimes it takes a great deal of bravery to follow your dreams.
"The goal is to laugh forever with someone you take seriously."
And I finish my post with this inspiring quote which for me translates the true meaning of going on a journey with someone you love, either the journey of life or the one in an adventure.
---
You know that beautiful quotation that says "there is no remedy for love but to love more"? A great adaptation, as just as a true saying would be "There is no remedy for wanderlust but to travel more."
Need more travel quotes? Check these posts here: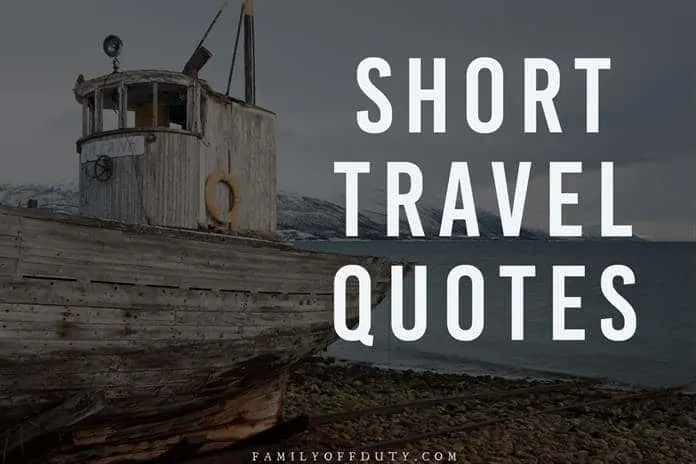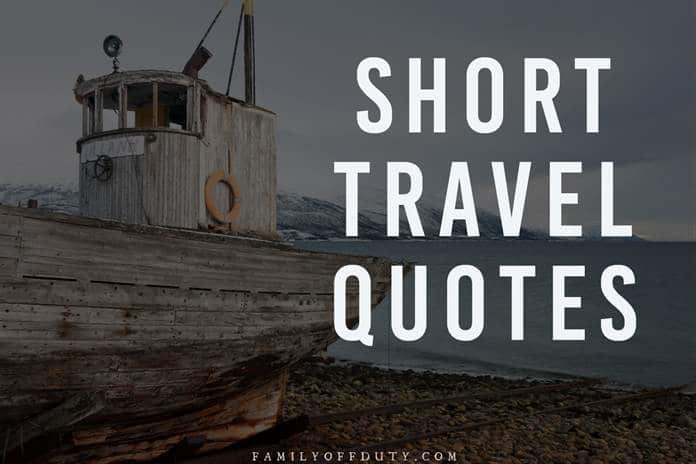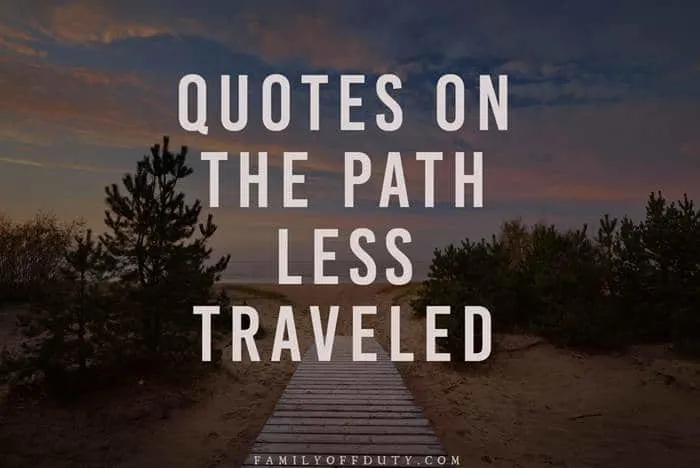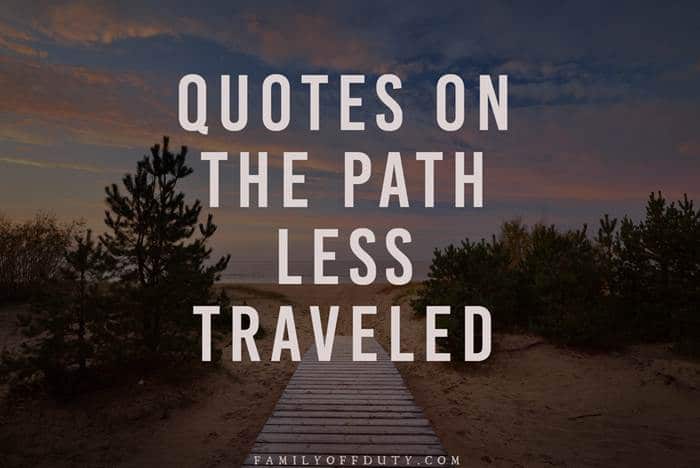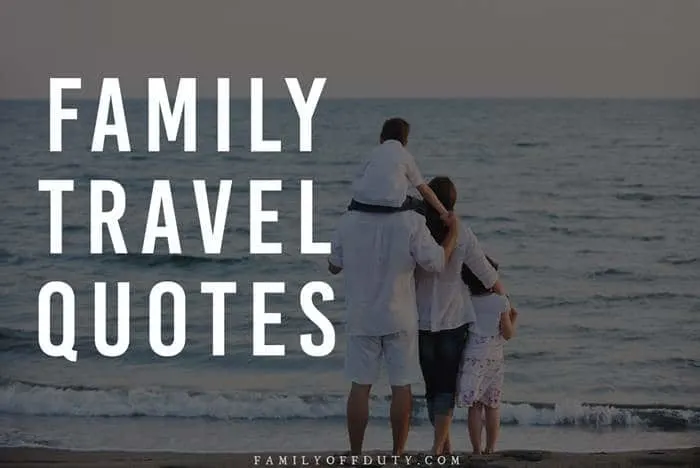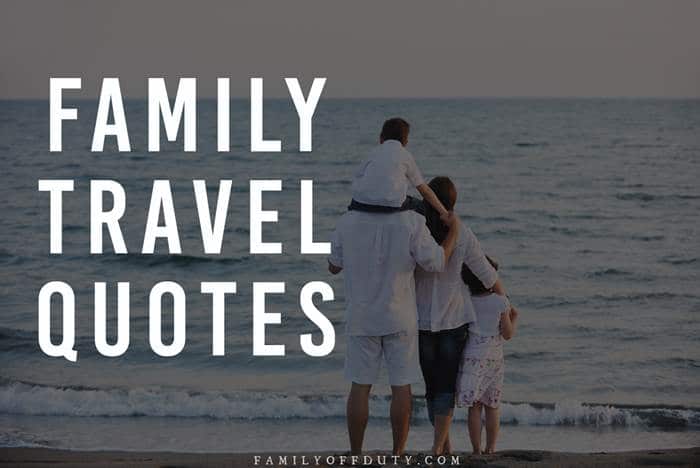 ---
PIN FOR LATER!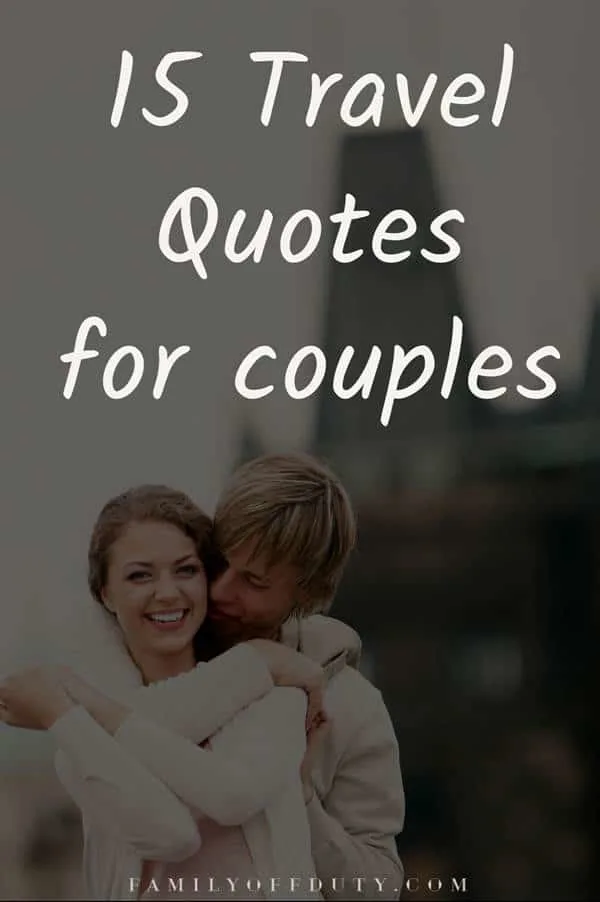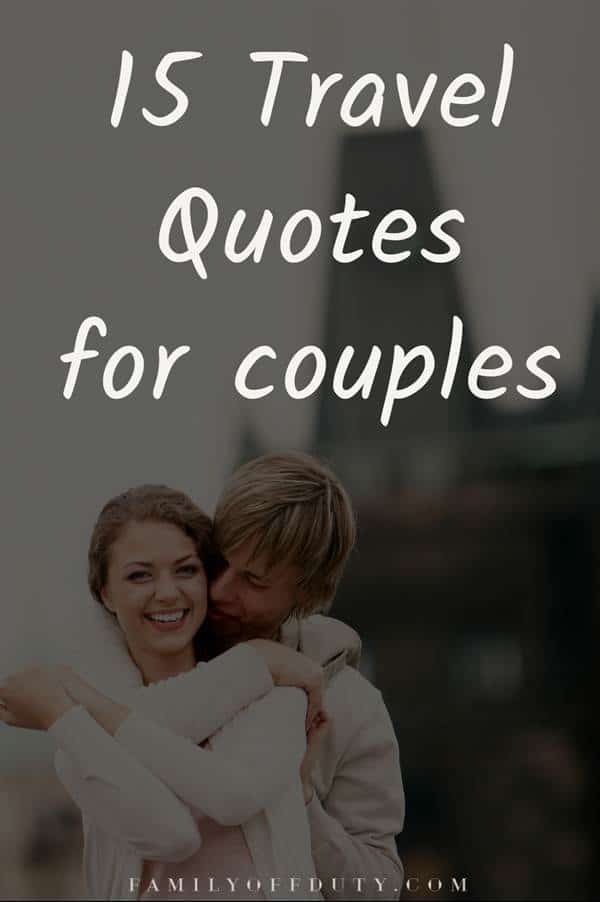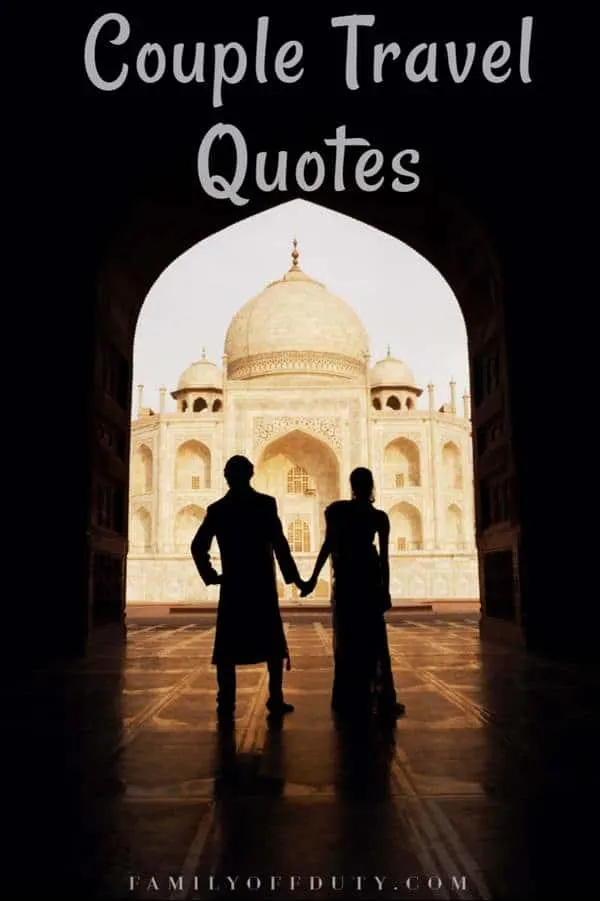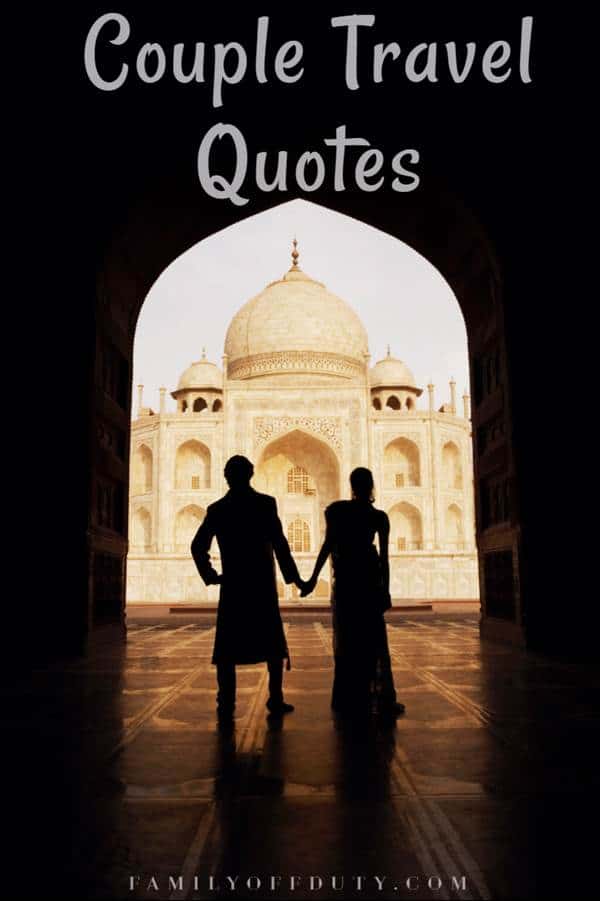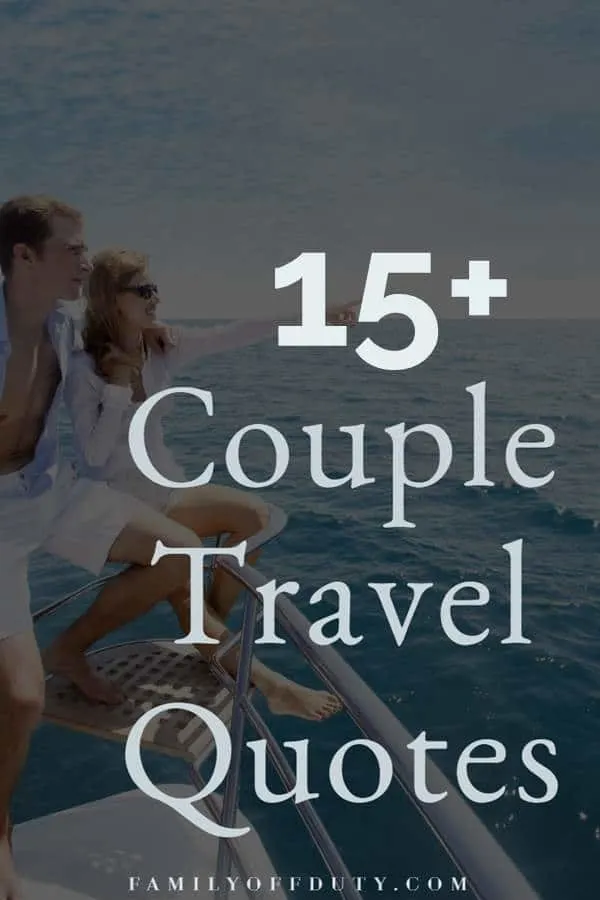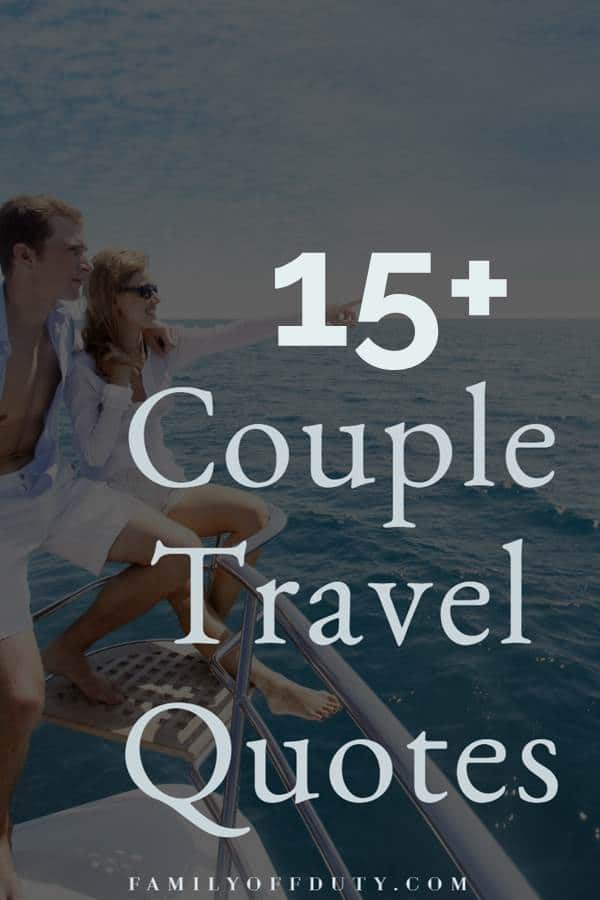 Travel Love Couple Quotes