The path less traveled quotes
The road less traveled is an insightful idea. It can relate to many things is life, specially when acknowledging that you cannot always do what is easiest.
It can also be related to the path less beaten when it comes to outdoor adventures and slow travel.
When travelling we often like to take the scenic road, the path less traveled, the less crowded of places.
Mostly because we avoid crowds and like to have the place to do our own thing, enjoy and take photographs that doesn't include a million of strangers.
And in many ways when we take one of these obscure, never traveled by many people roads, we find the best hidden places we could never imagined if we had followed the crowds.
"Some beautiful paths can't be discovered without getting lost."
And this concept also applies to different ares of life as a journey. Some hard paths will lead to the best destinations eventually, literally and figuratively. Just have faith and follow on.
So today I am sharing some of the best motivational quotes on the road less traveled. They have a lot of meaning to me, personally, and you will likely get something out of them too.
I hope they help you realize that nothing worth having comes easily, neither in life nor in travel, but you will enjoy the rewards if you dare to go off the beaten path.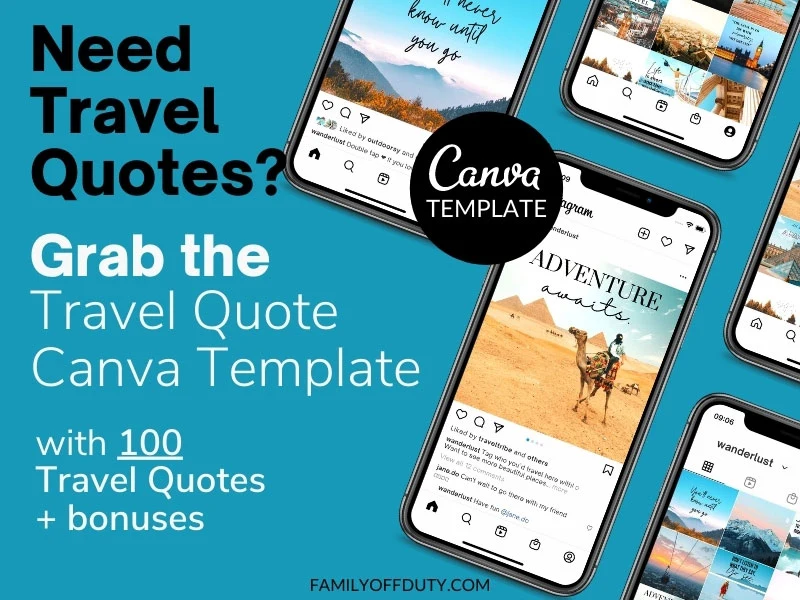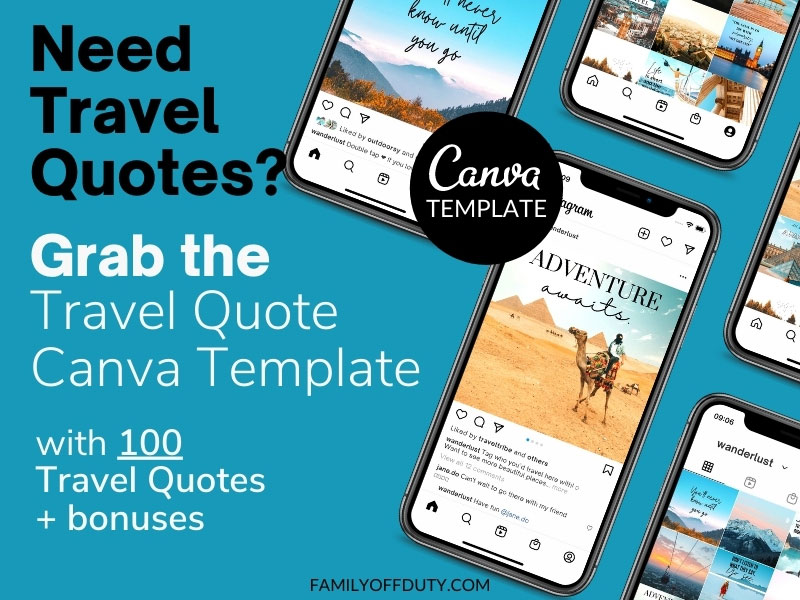 Take the road less traveled quotes – 19 Inspirational Sayings
The following sayings can often be applied to different life situation, including travel and finding a path/journey. They can used as motivational tools to support you through any challenge life throws at you.
Maybe you are overwhelmed with all of the things you need to do in order to reach the future you want, or perhaps you need to fight some distortion thoughts in your head arguing that you are not good enough to be the person you would like to be.
Whatever that is I hope these travel images, quotes and sayings will spark a positive attitude about life and get you moving through the tough decisions.
1. Quotes about the road less traveled
"Life is a journey that must be traveled no matter how bad the roads and accommodations."
– Oliver Goldsmith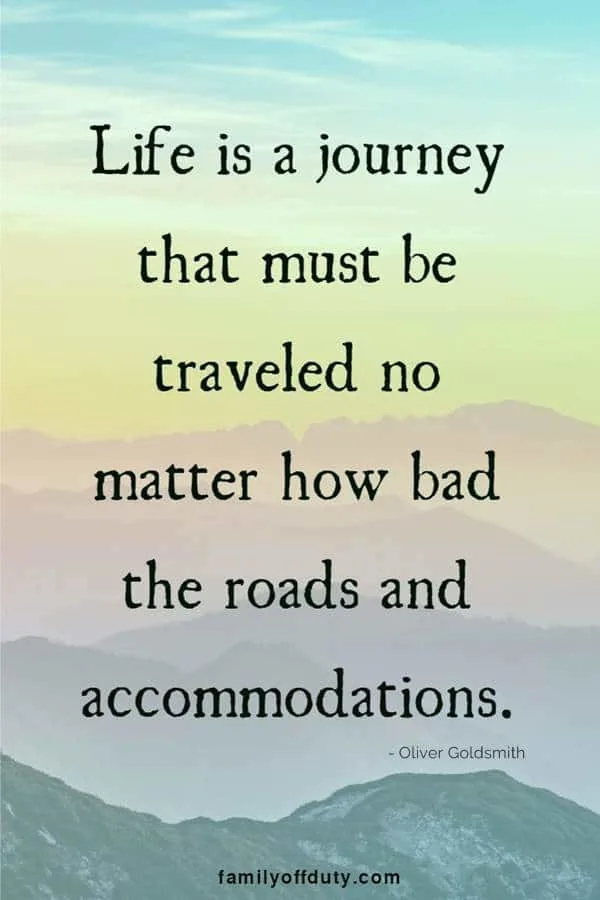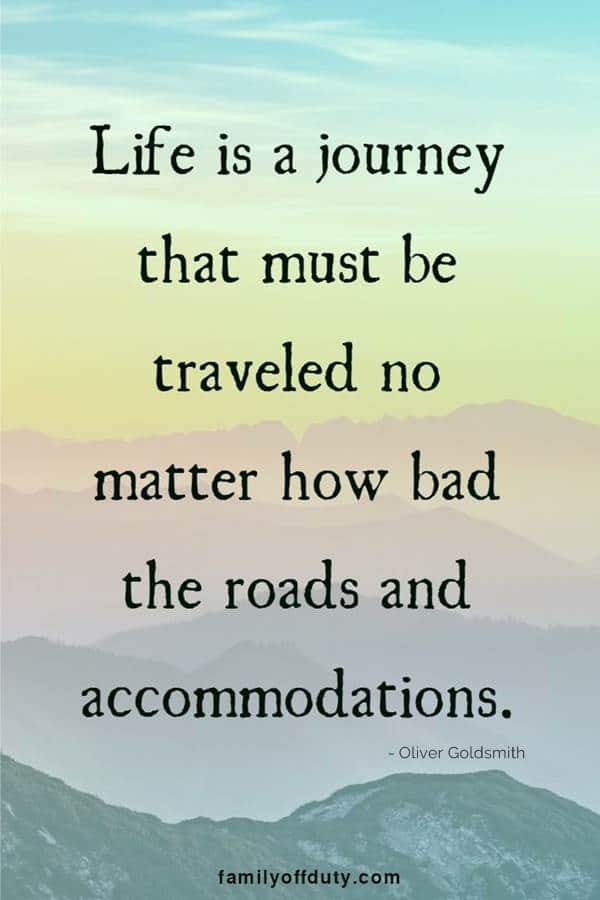 In the journey of life there are some rough roads that seem endless, but the the key is to find enjoyment along the way.
"Stop worrying about the potholes in the road and enjoy the journey"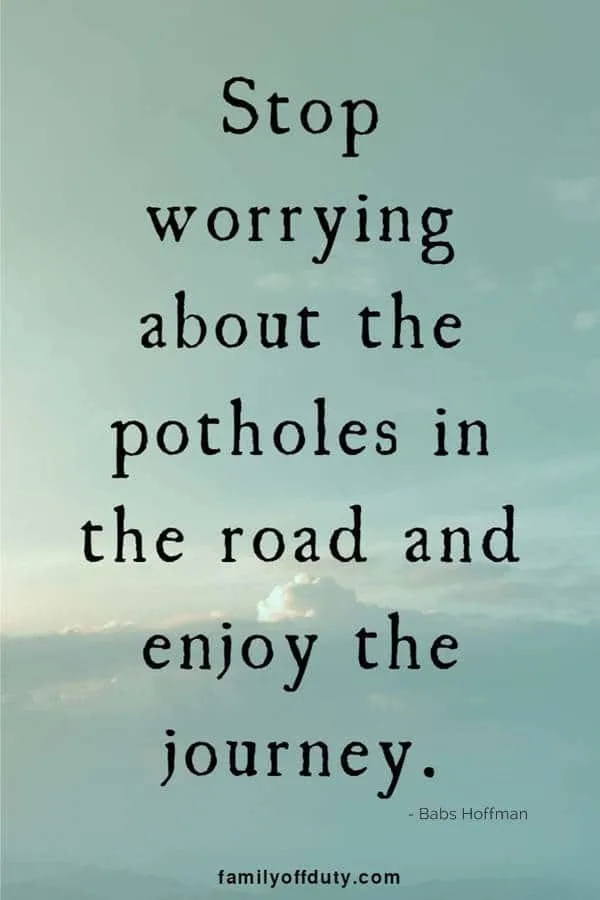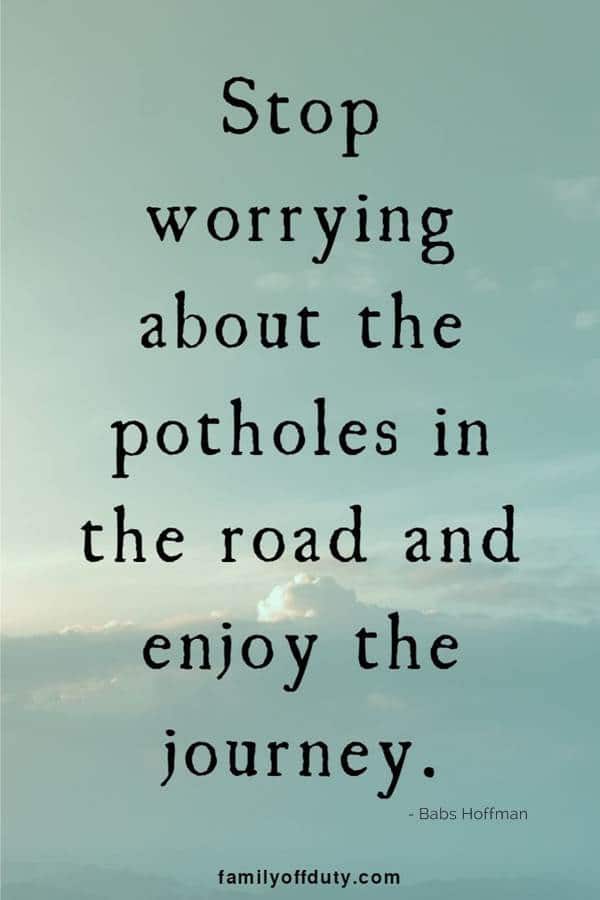 I often wonder what life would be like if we enjoyed the journey more than complaining about the 'potholes'.
"Do not go where the path may lead; go instead where there is no path and leave a trail."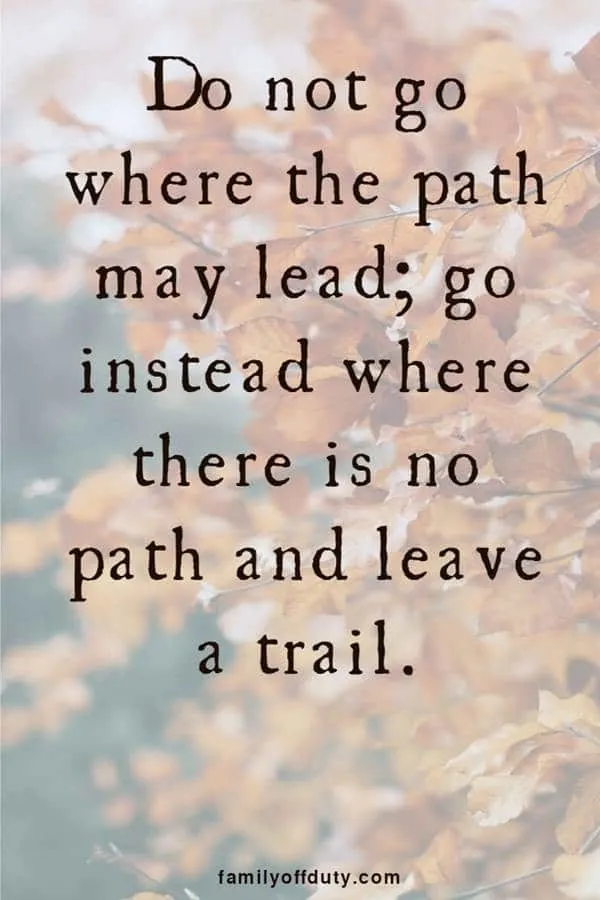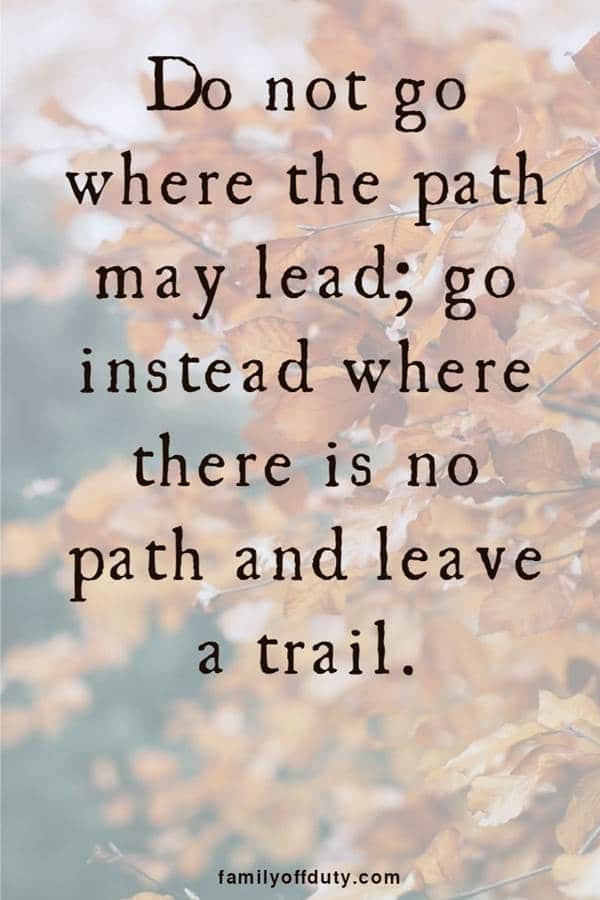 Remember this! Reflect on what is important for you and have the courage to follow your dreams despite the troubled road in front of you.
"Two roads diverged in a wood and I – I took the one less traveled by, and that has made all the difference"
– Robert Frost
This is one of the best known quotes about taking the road less traveled. And believe the author, it makes all the difference.
"Sometimes the right path is not the easiest."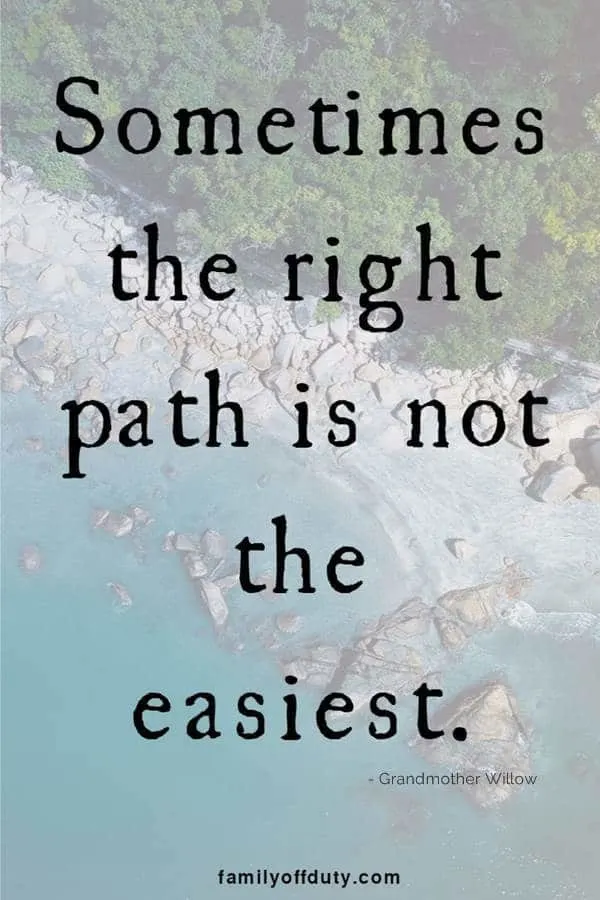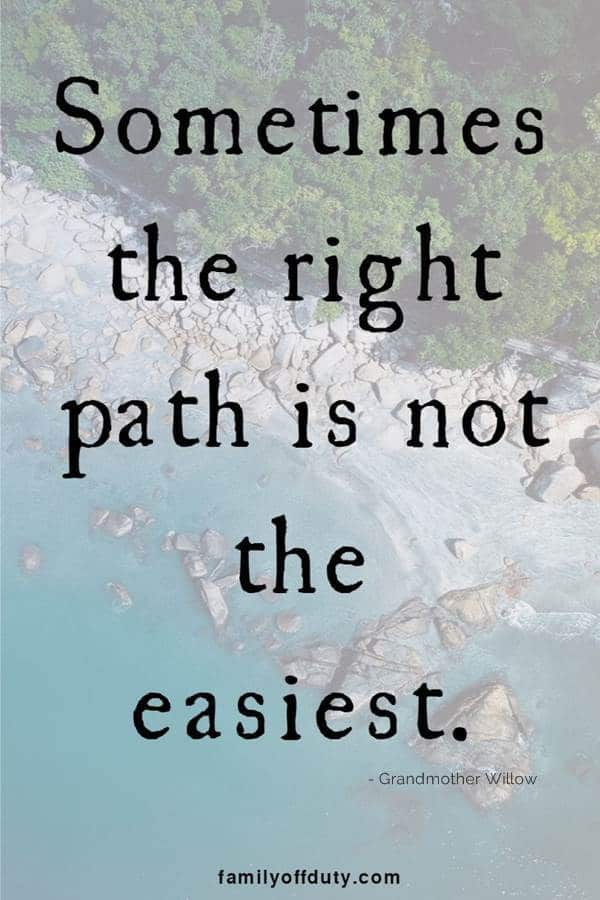 We have a very strong instinctive desire to do what is easiest, but that is not always the right path to take.
"Look for chances to take the less-traveled roads. There are no wrong turns."
― Susan Magsamen.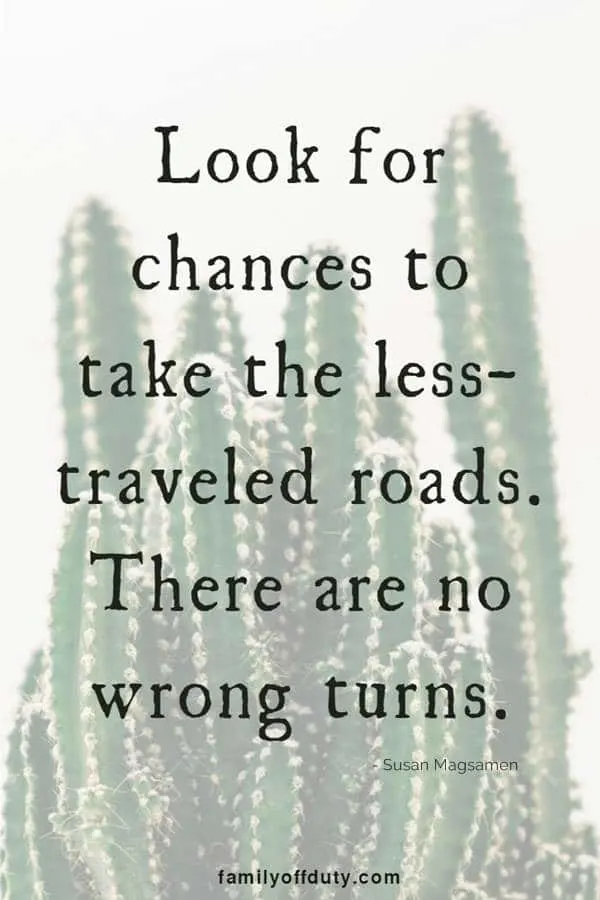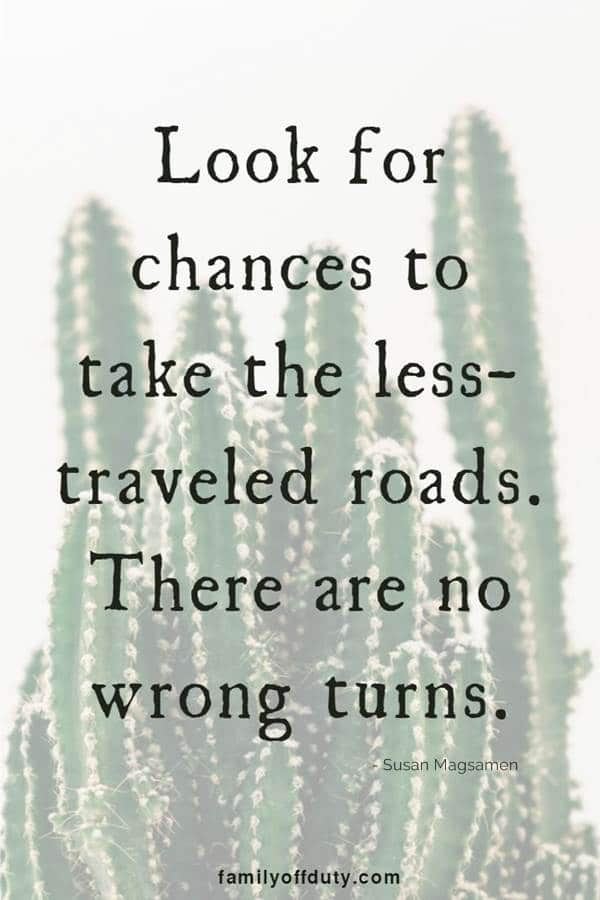 When you look back at your own life you want to see that you lived the fullest and took the necessary risks to get where you wanted to go.
"Sometimes the road less traveled is less traveled for a reason."
– Jerry Seinfeld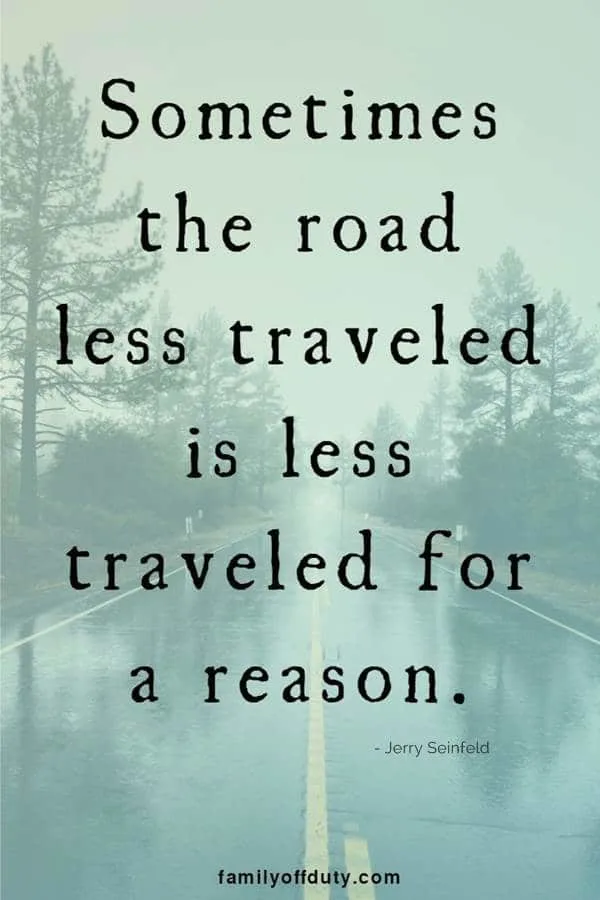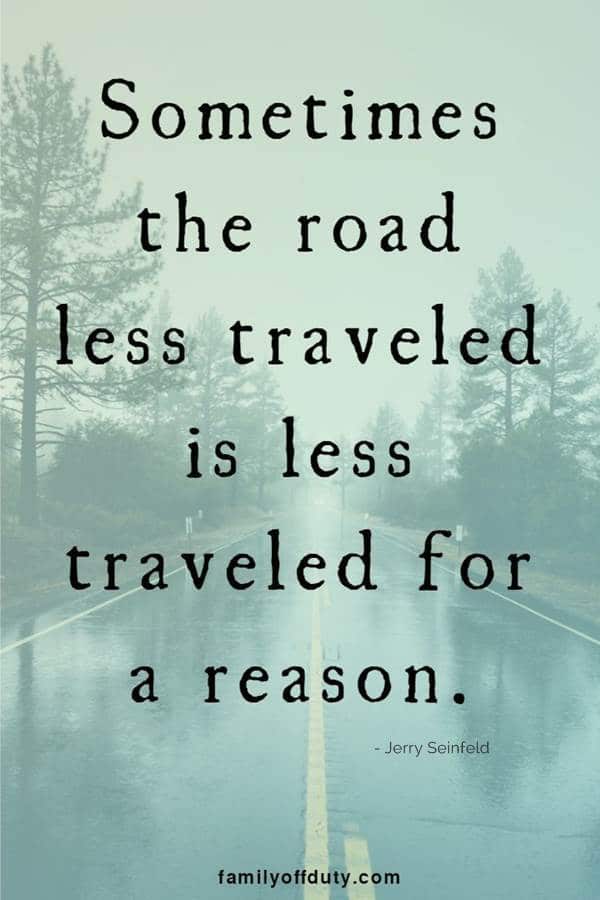 For starters, you can get lost in these roads. Not necessarily a bad thing.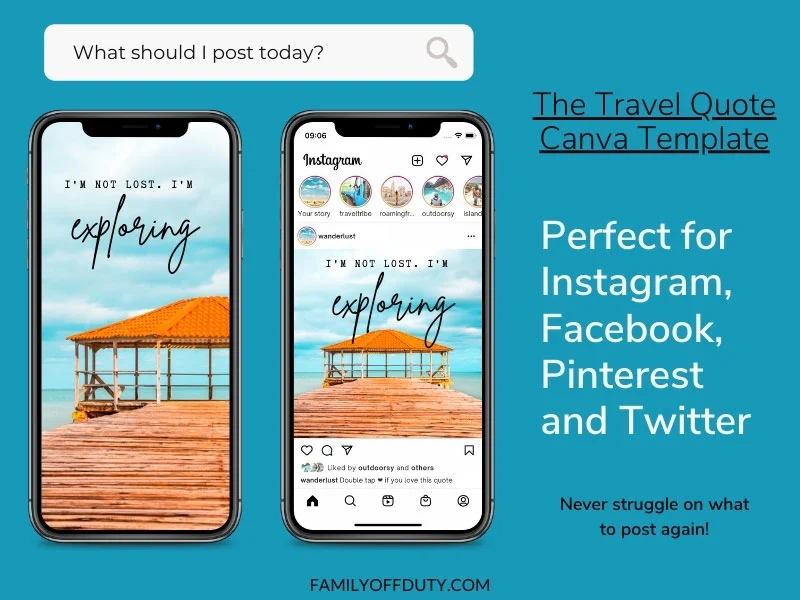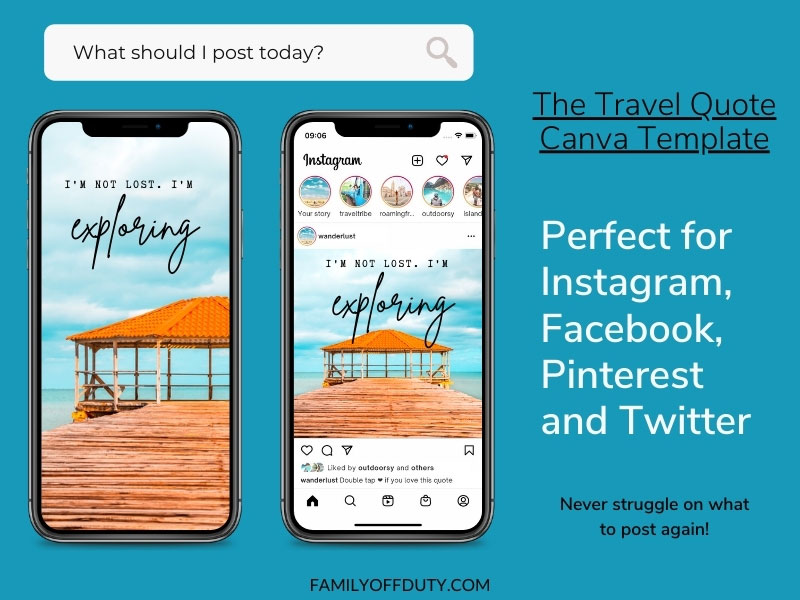 2. Quotes about travel and life
"You only live once, but if you do it right, once is enough."
– Mae West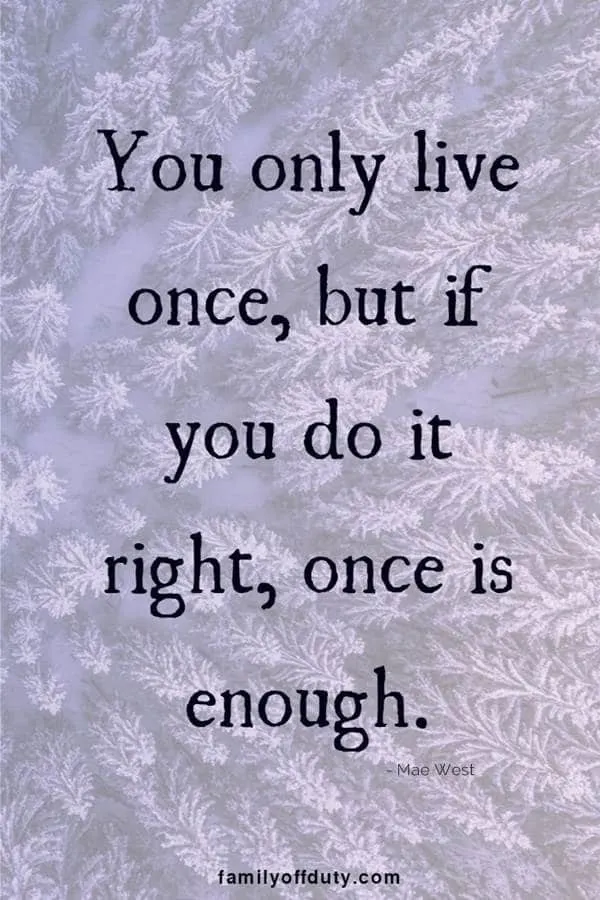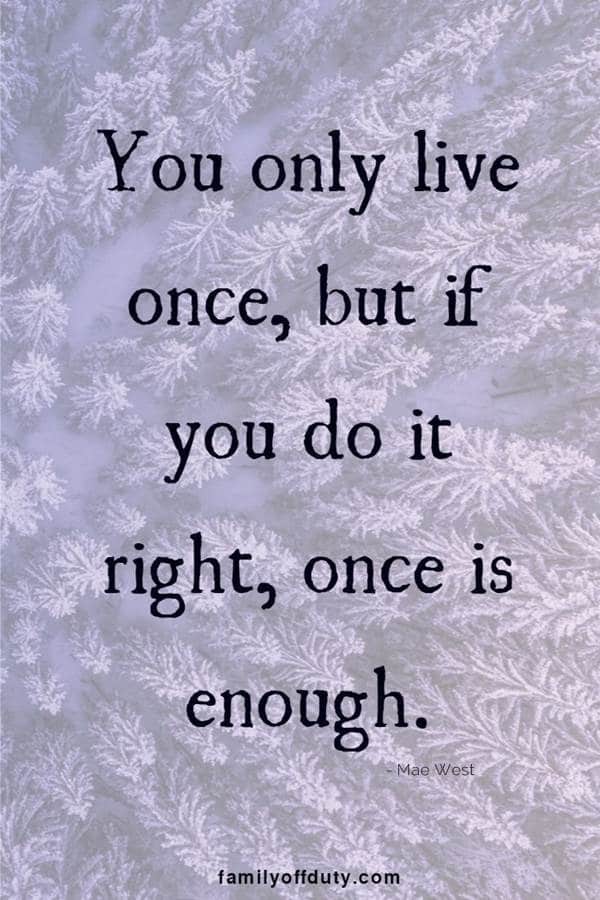 Every day, we are presented with several opportunities to take the easiest but least enjoyable road. To live right and fully we must take a few risks here in there, also with travel.
"I'll look back on this and smile because it was life and I decided to live it"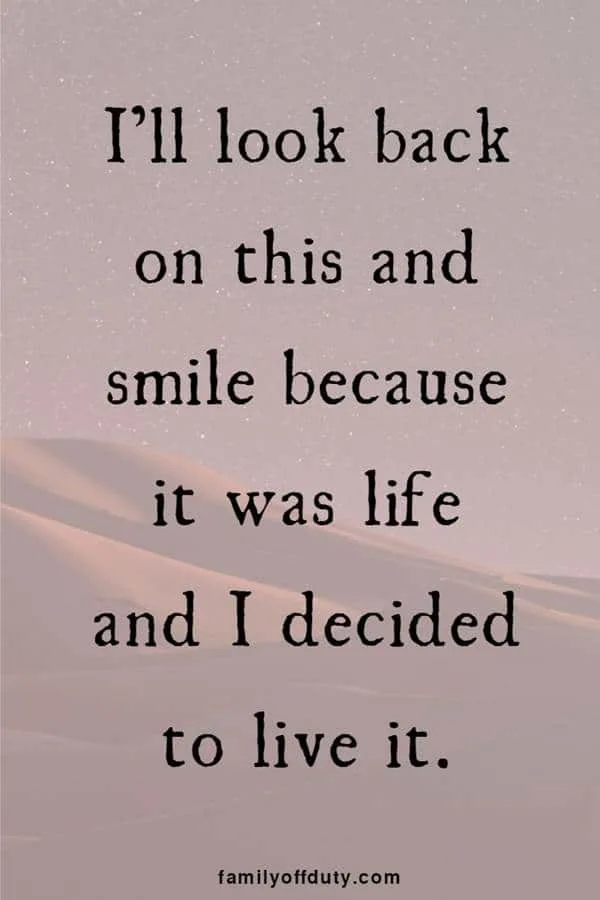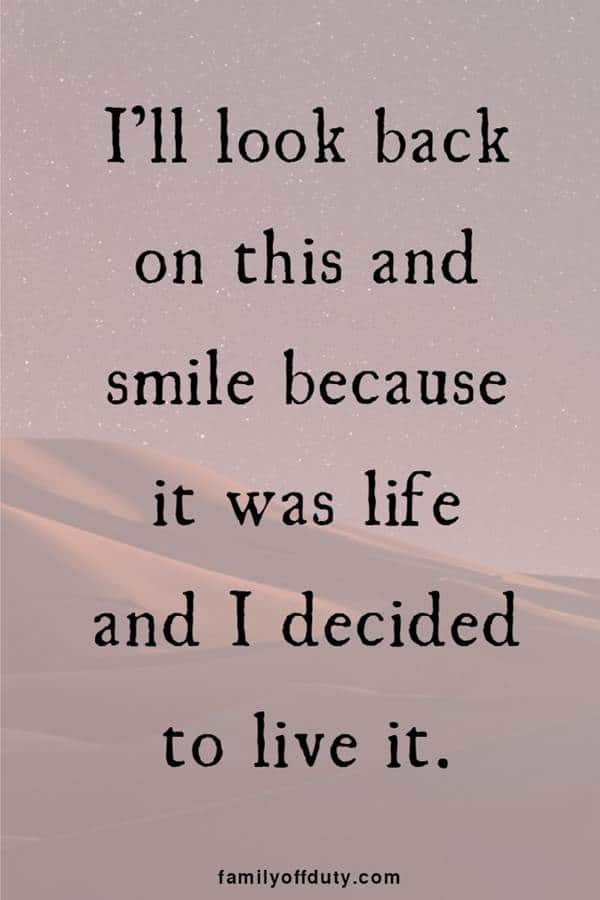 These are some quotes that just remind me to look back and smile for all the things I have done.
"I don't know where I'm going, but I'm on my way"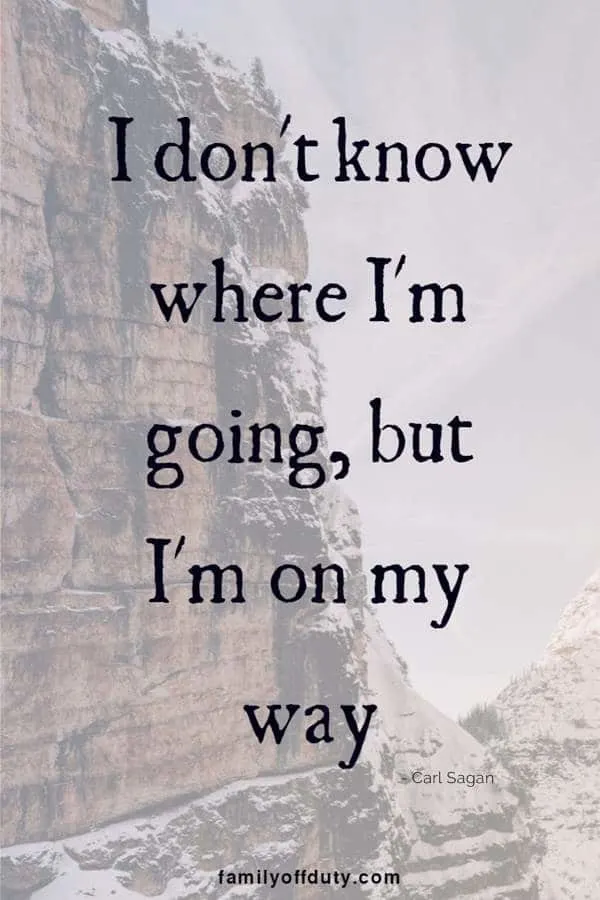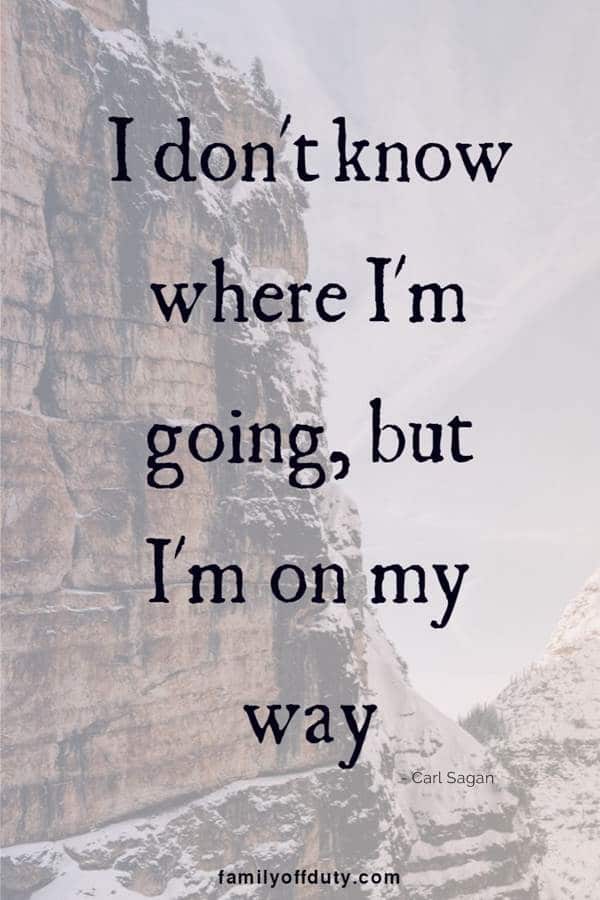 This is a quote from a song from the WWI times about a soldier leaving to fight. In some ways we might be just like this soldier, on our way somewhere without knowing exactly where it is.
"Those who follow the crowd usually get lost in it."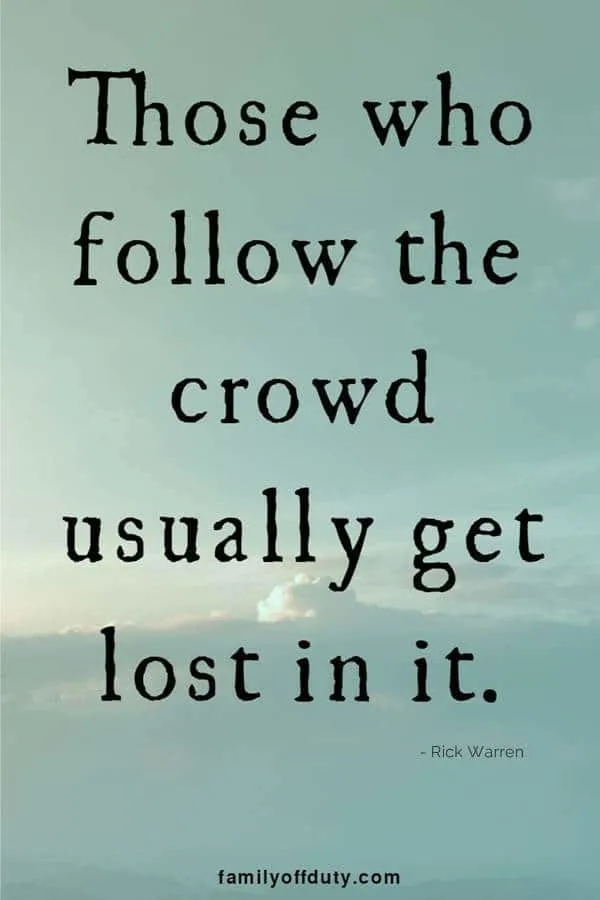 Definitely one of my favorite quotes about life and travel or originality. Don't follow the crowds for you may get lost in it.
"Our battered suitcases were piled on the sidewalk again; we had longer ways to go. But no matter, the road is life."
– Jack Kerouac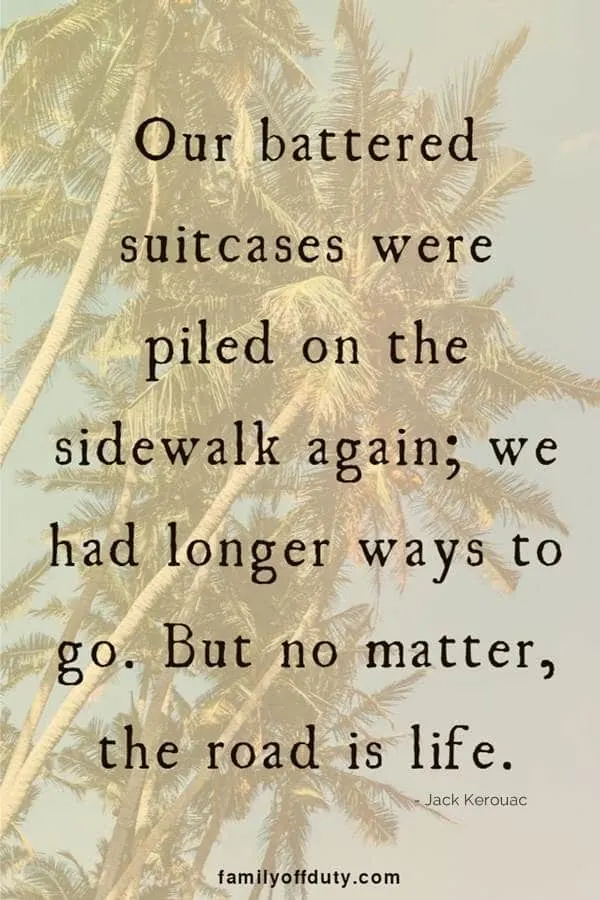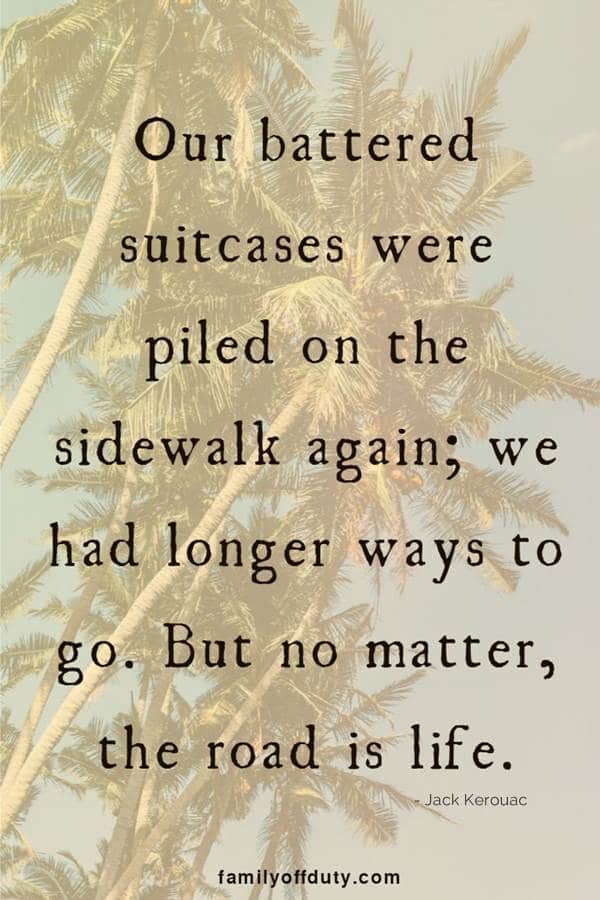 I love this quote about roads and life. Happiness consists in realizing it is all a big journey.
Related: The Best Quotes About Sunset!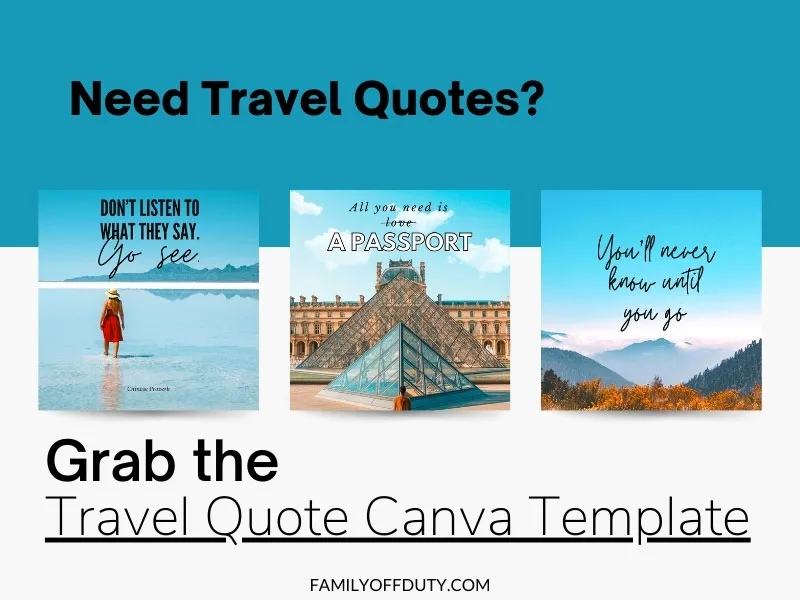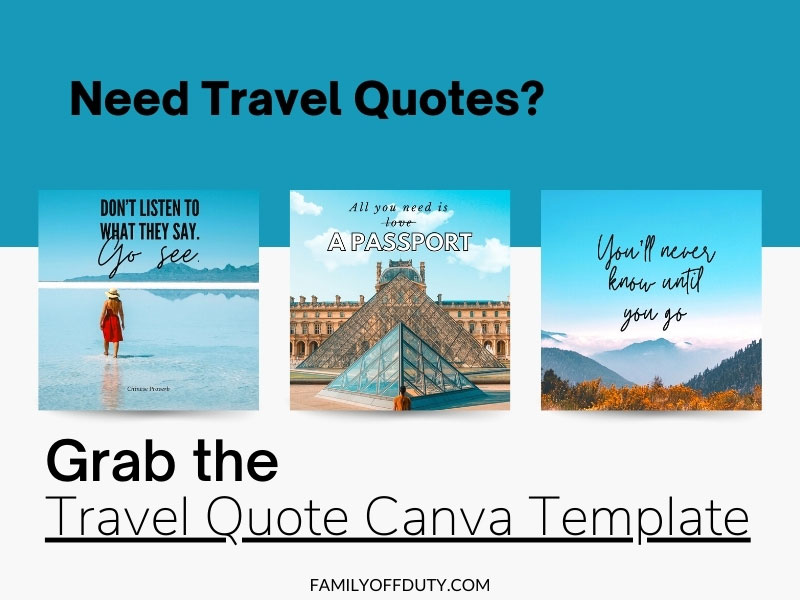 "Direction is more important than speed. Many are going nowhere fast."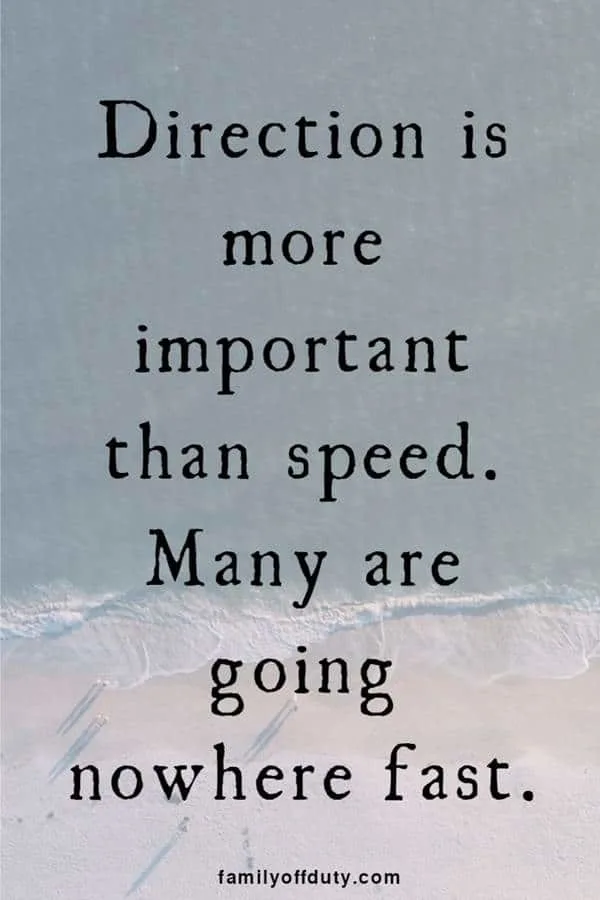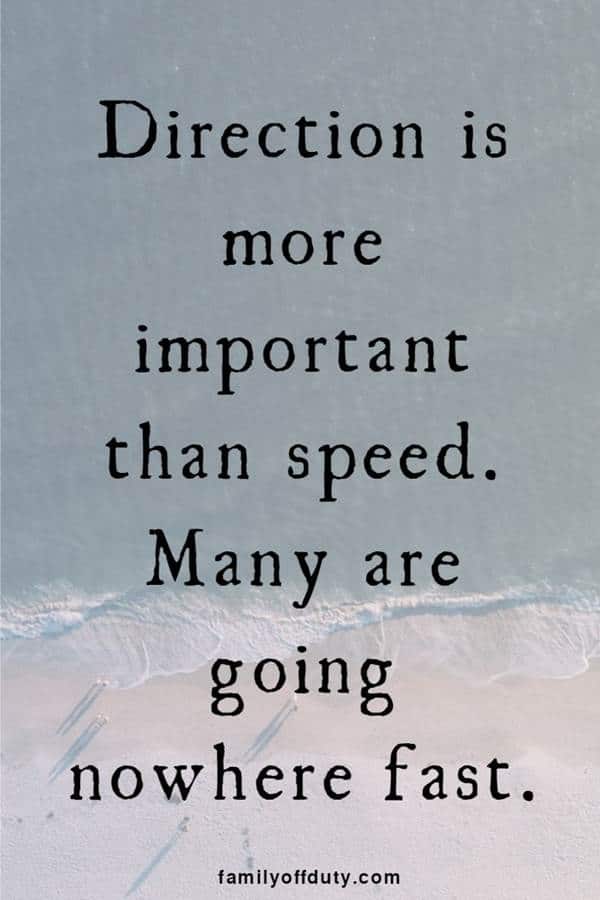 Take the crowded road only to realize you are going in the wrong direction later.
"It is not the destination where you end up but the mishaps and memories you create along the way."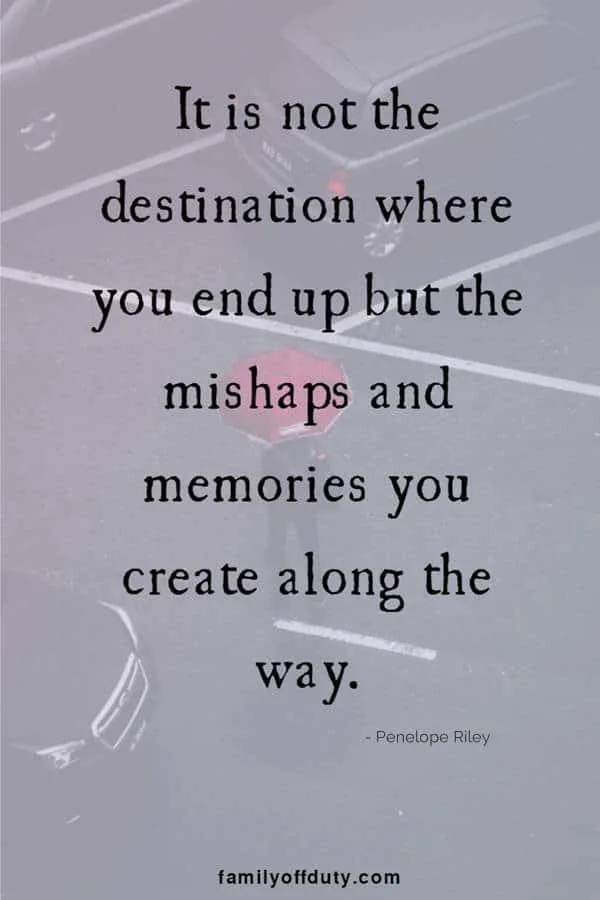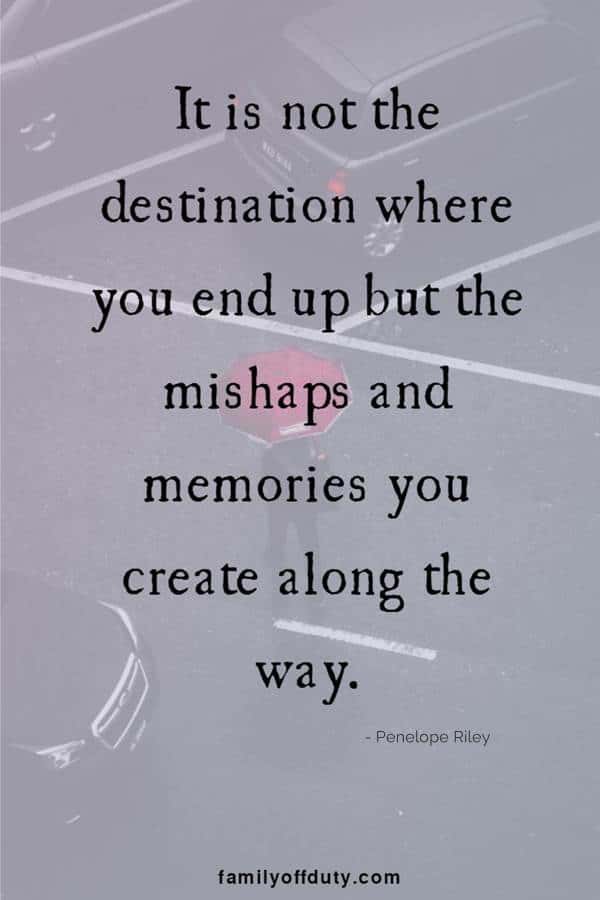 I love this quote about journey and destination, it is all about the path and what you do during the journey.
"If you are not willing to risk the unusual, you will have to settle for the ordinary."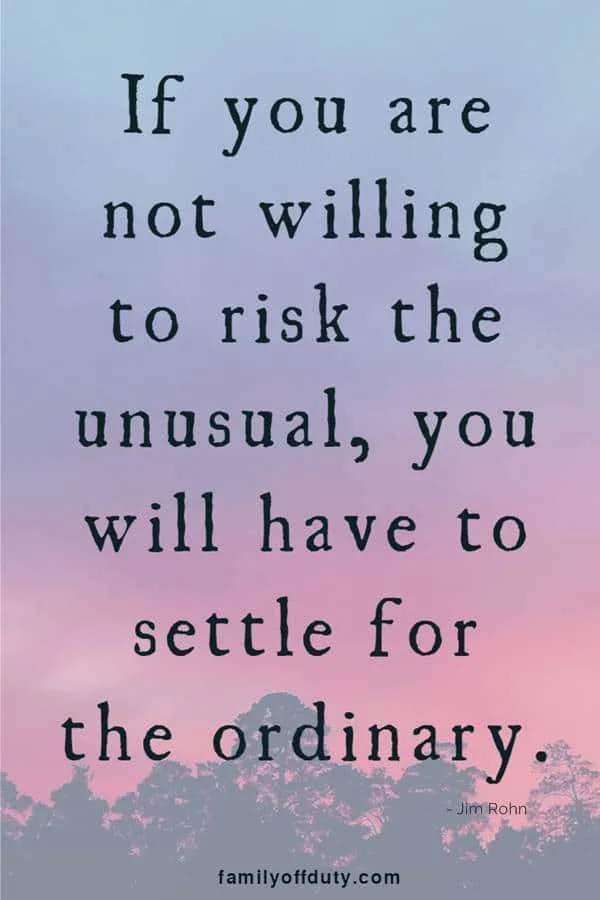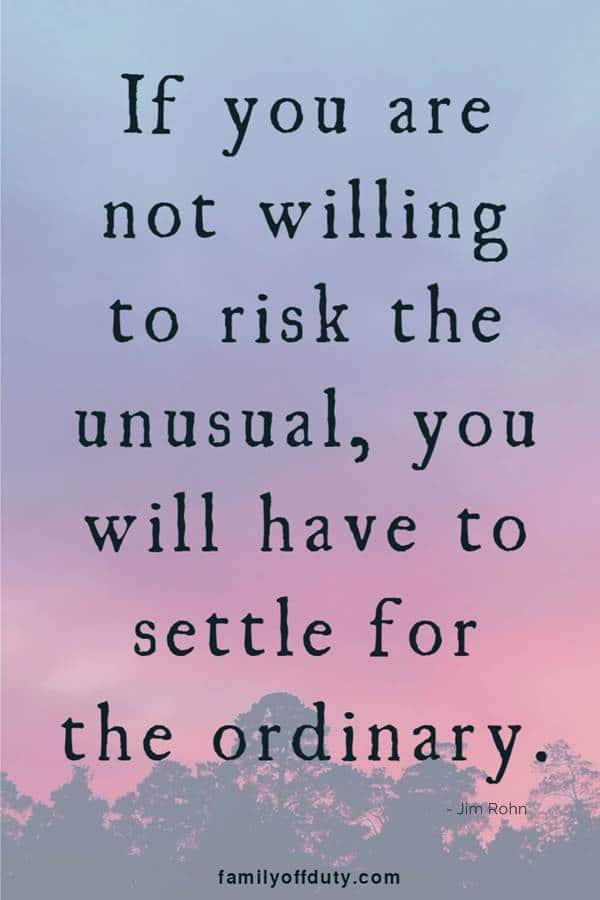 Success is neither magical or mysterious but normally involves us choosing the road not taken.
"Man cannot discover new oceans unless he has the courage to lose sight of the shore."
– Andre Gide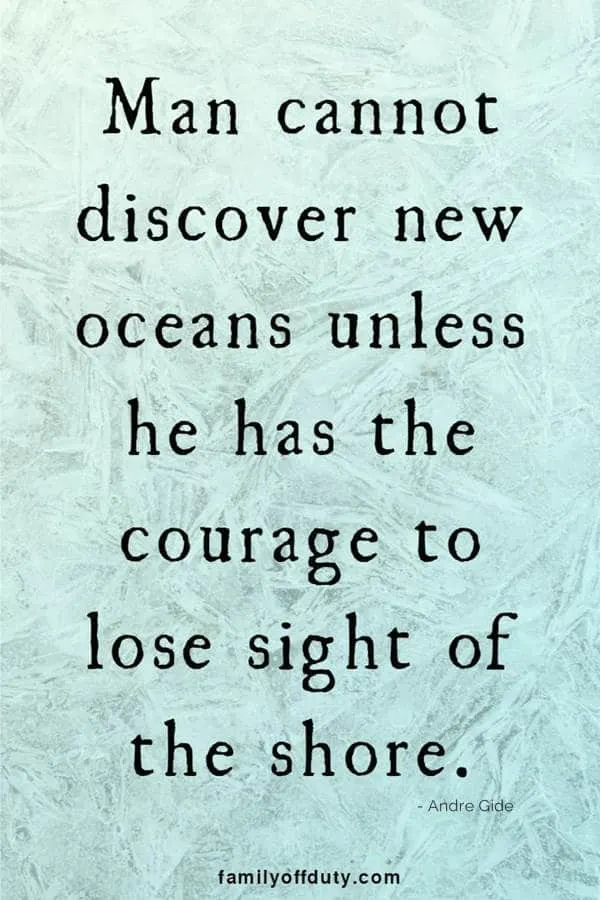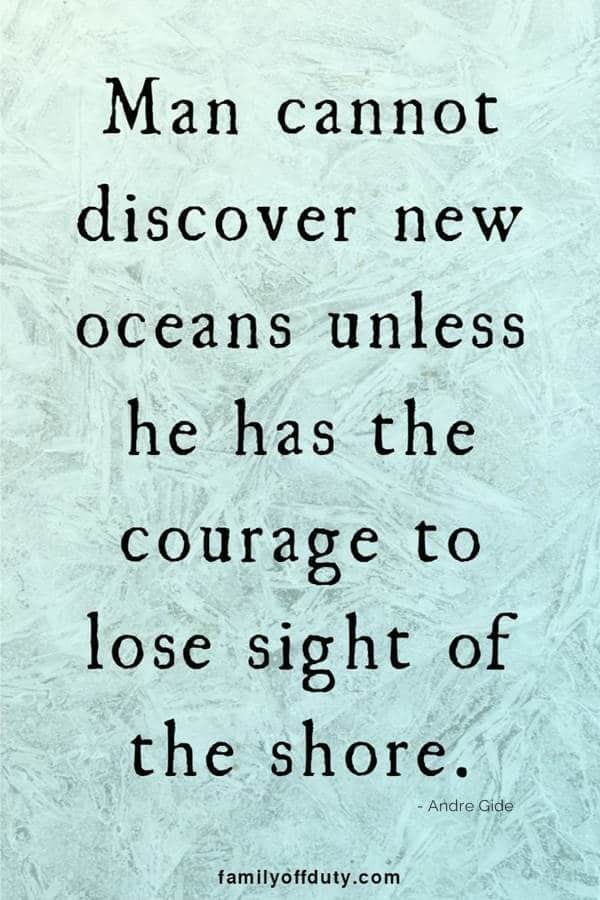 This is a road less traveled quote too because again it is about choosing the easy or hard way.
"Only those who risk going too far can possibly find out how far one can go."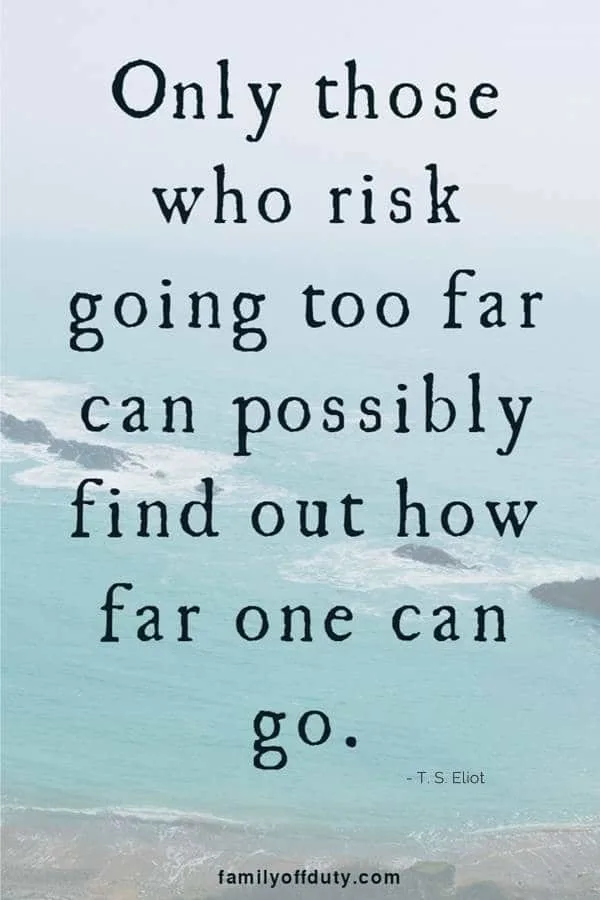 In the same light of the quote above you cannot really see what you can accomplish if you don't have the courage to go outside your boundaries.
"Great things never came from comfort zones."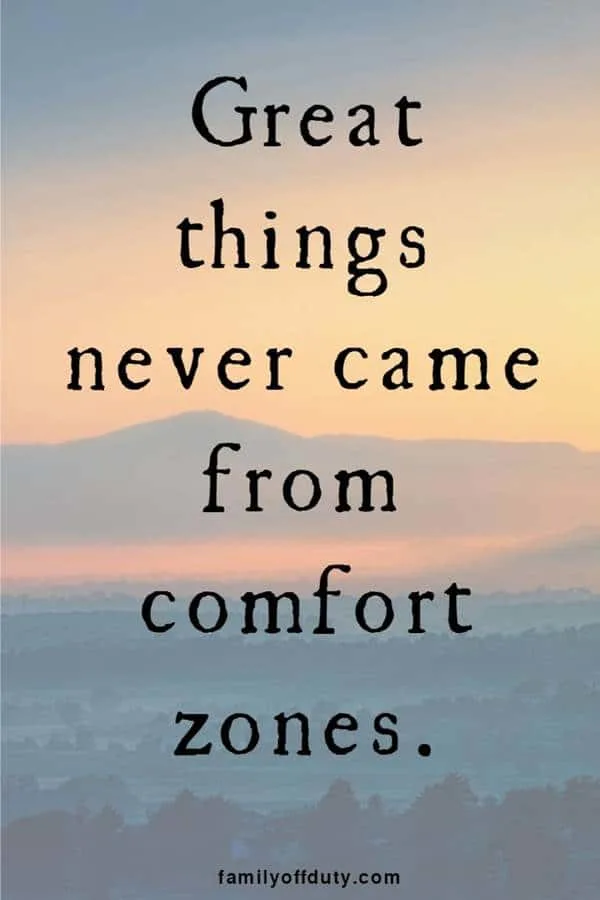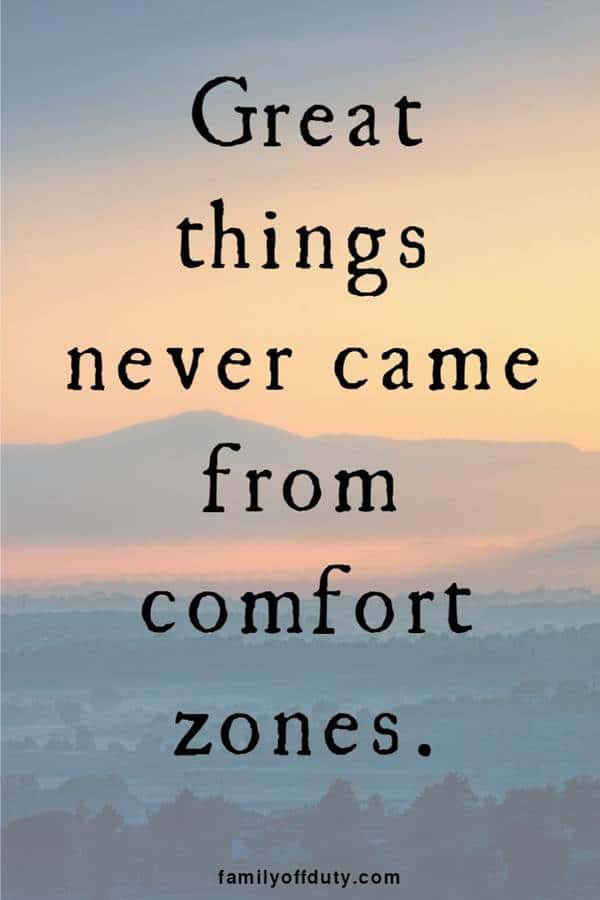 Nope. Comfort zones are not a good place to be.
"I am not the same, having seen the moon shine on the other side of the world."
– Mary Anne Radmacher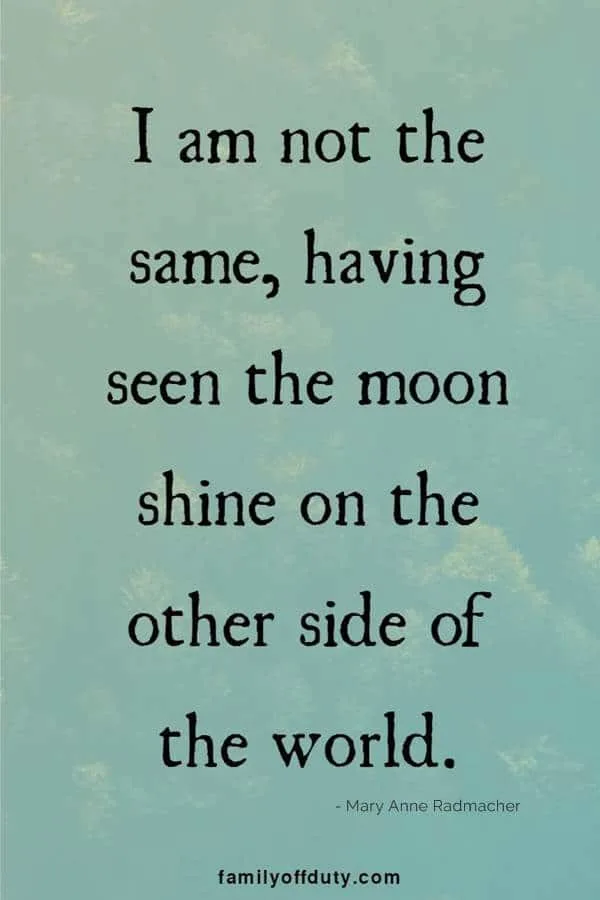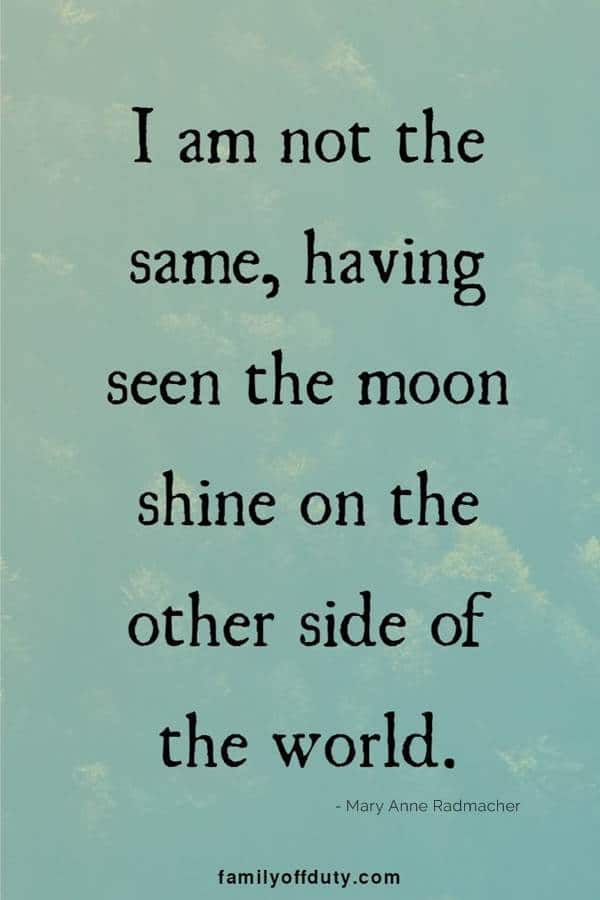 A bit of a corny travel cliche saying but nonetheless true! The journey and the experiences we go through change who we are. Never stop wandering.
---
Click on the images below to see more inspirational quotes about traveling:
Extra Wanderlust Travel Quotes to inspire you:
---
PIN FOR LATER!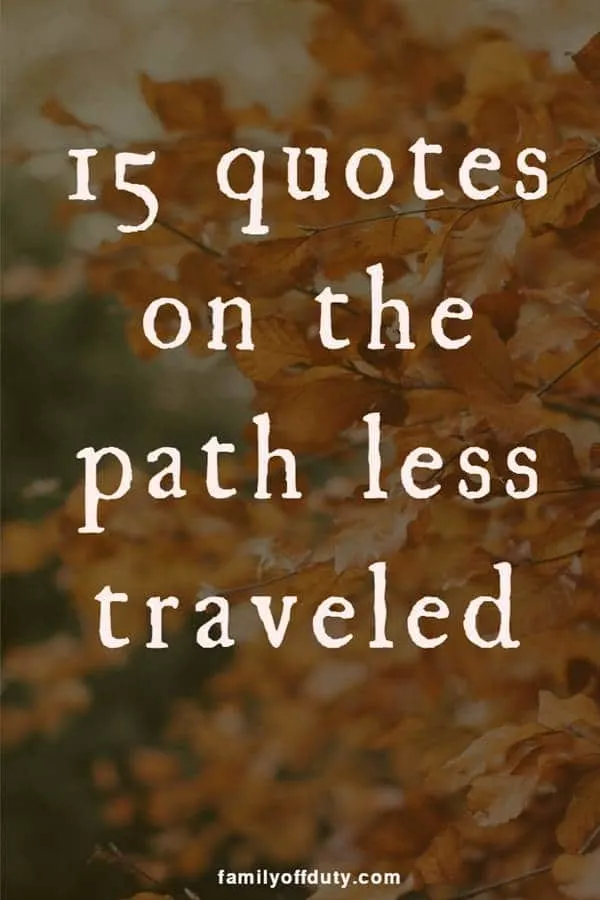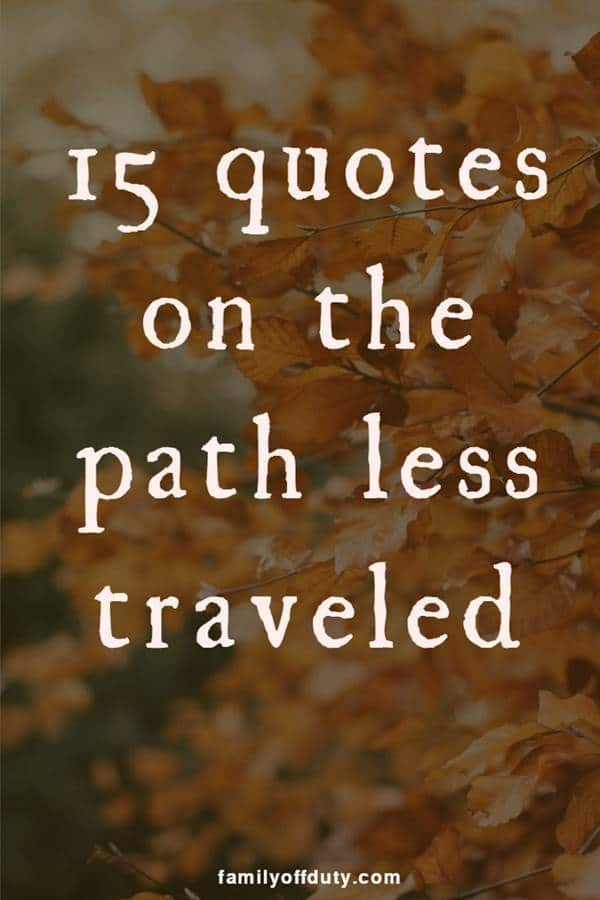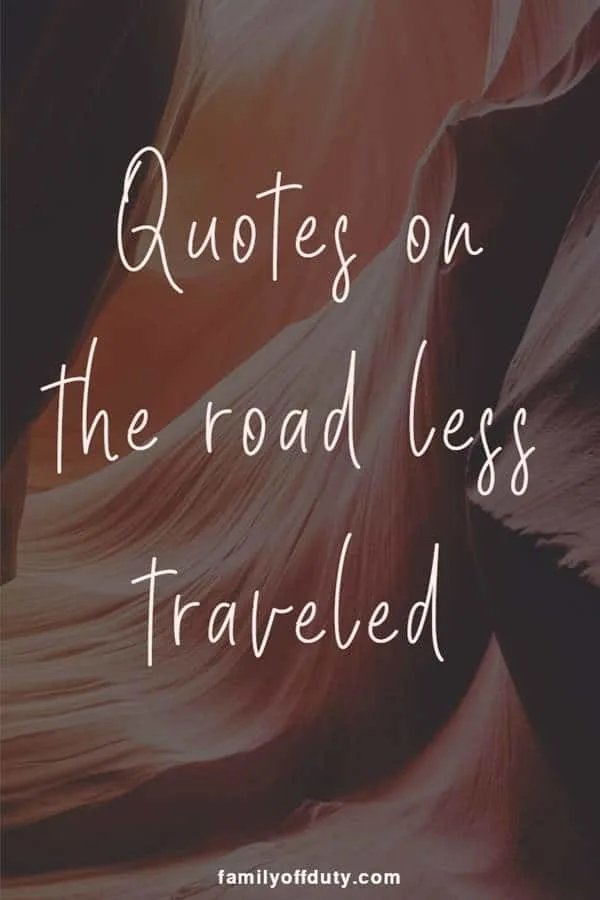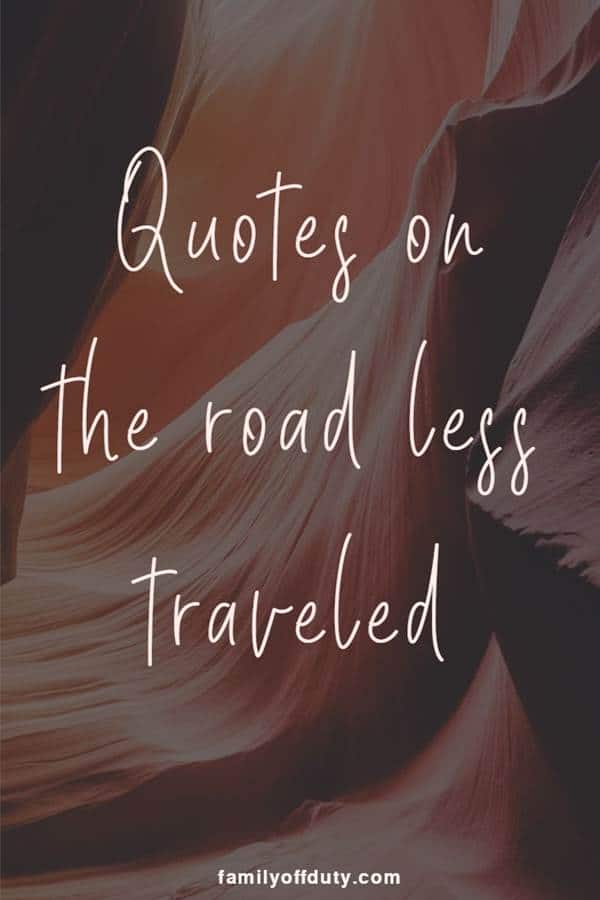 The road less traveled quote