The Best Short Travel Quotes of All Times
Looking for inspirational short travel quotes to feed your wanderlust and adventure passion? Check out these best travel short quotes of all times.
One of the biggest reasons why I love inspirational quotes is how easily we can relate to them. We all experience a wide variety of situations and feelings in life, some of which are simple while others are hard to move on.
And sometimes we have to make difficult decisions. A short quotation can help us remember what we want in life and change our mindset in such way that we can focus on a particular topic. And in this case it is travel!
Travel images and quotes tend to be a simplistic way to get our thoughts wandering far away and provide a sweet motivation to get us through the times while we are not traveling by just making us remember a good adventure of the past or look forward to what is next ahead.
So today I am sharing some powerful travel short quotes to provide you with a quick boost of wanderlust.
Whether you are searching for a bit of self-motivation, a vacation t-shirt design or simply looking for short travel quotes for Instagram or Facebook bios, this collection is full of inspirational ideas packed in as fewer words as possible!
I hope they make a profound positive impact in my life and spark that inner adventurous spirit inside you. And check my post for more amazing travel words!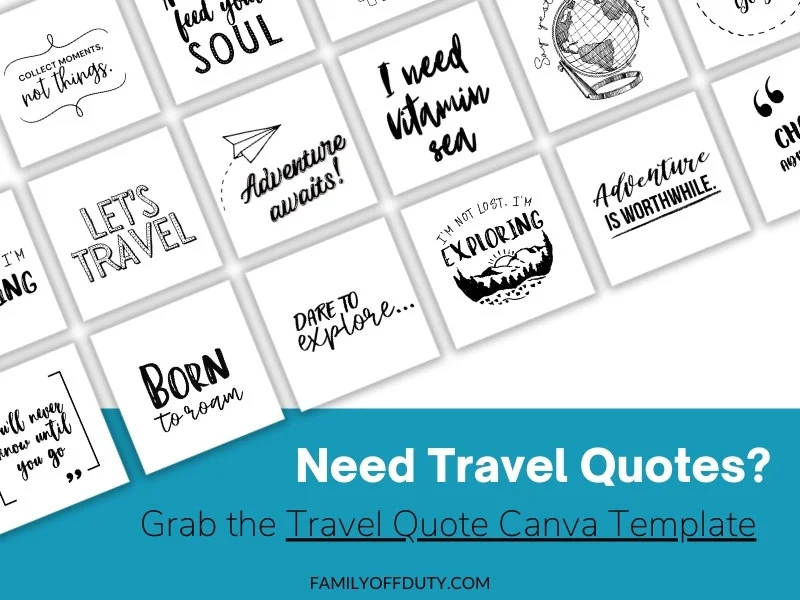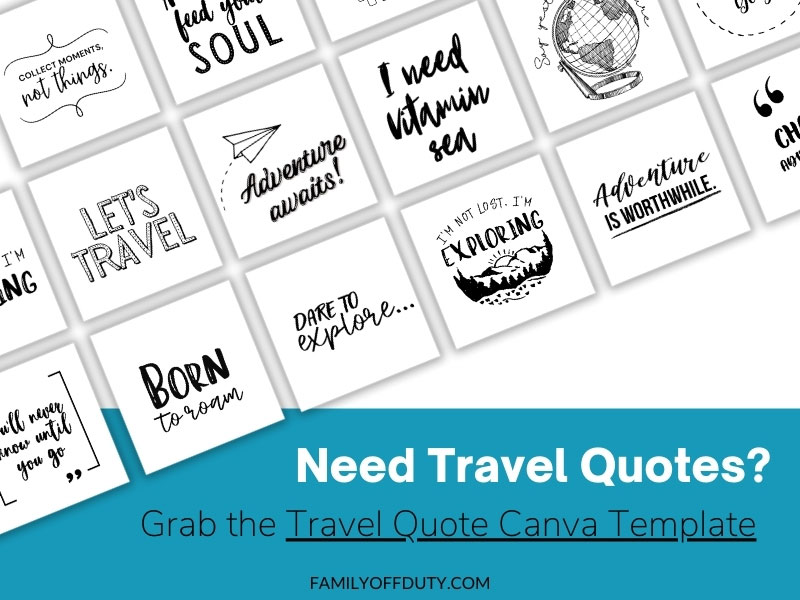 Short Inspirational Quotes about Adventures
Sometimes, all it takes is reading some short travel sayings to put your life in perspective and change your attitude about the situation.
Maybe you need an extra motivation to help you overcome that solo travel fear? Or you just want to change your lifestyle and travel more?
Use these simple adventure and vacation quotes to help find the extra push that you may be needing to get where you want to go.
Love these quotes? Please spread the world: feel free to save to Pinterest, tweet and post on your social media channel!
"Not all those who wander are lost."
– J.R.R. Tolkien.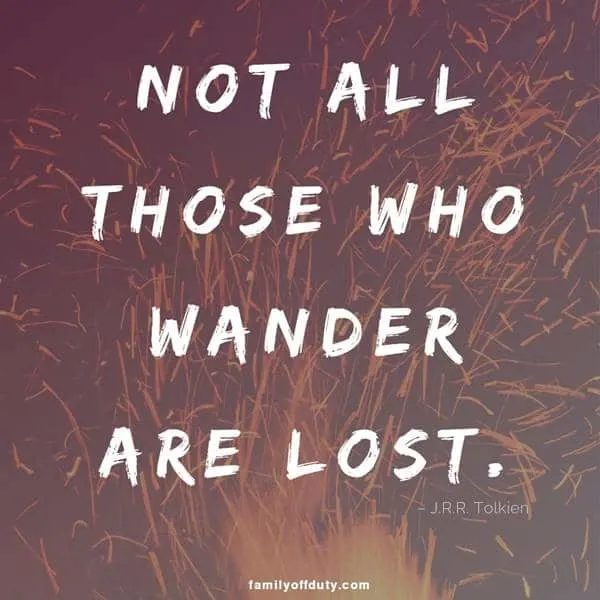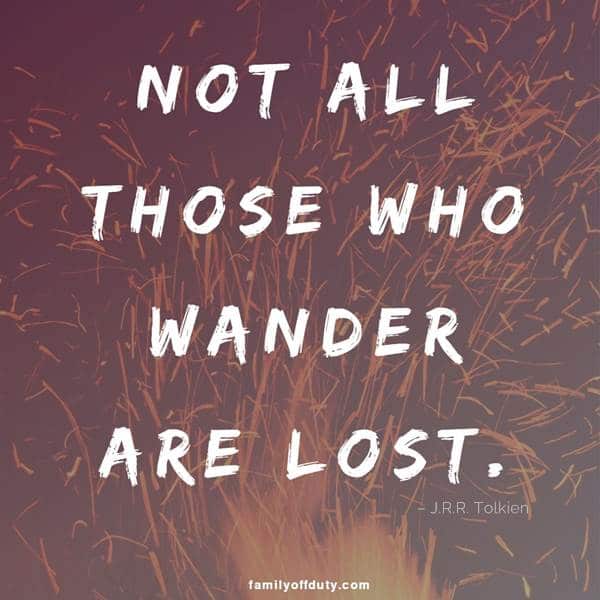 This most be one of the most common travel captions for instagram posts related to wanderlust. And there is no denial that it is a great travel
– Hans Christian Andersen.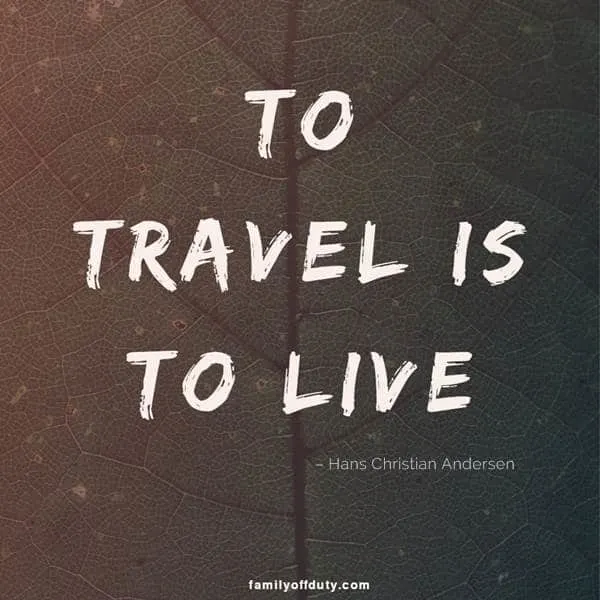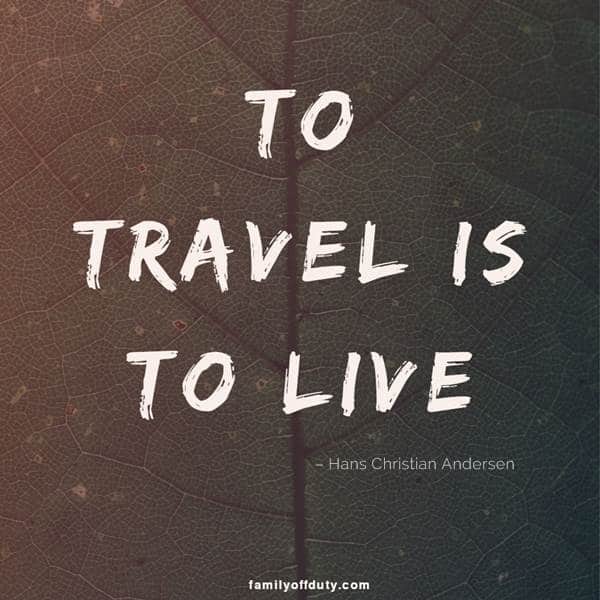 The full version of this often shortened quote is "To move, to breathe, to fly, to float, To gain all while you give, To roam the roads of lands remote, To travel is to live".
So inspirational, right? No wonder you can find this quote displayed in a variety of travel gifts and products such as wall art, shirts, bracelets, canvas, book covers and more.
"If you think adventures are dangerous, try routine: It's Lethal."
– Paulo Coelho.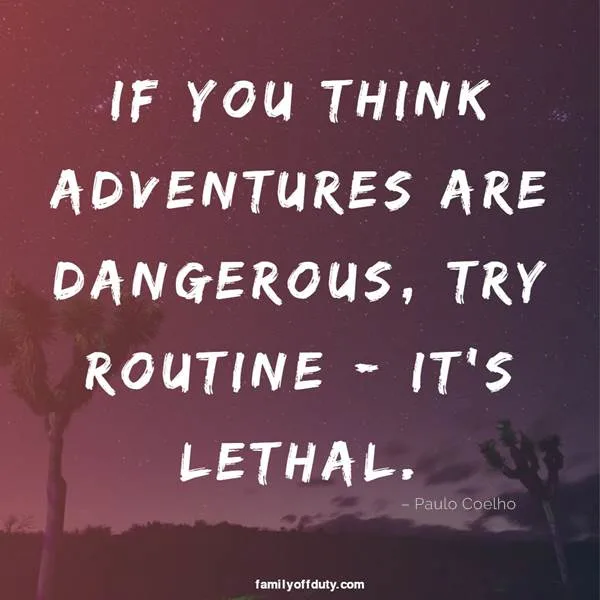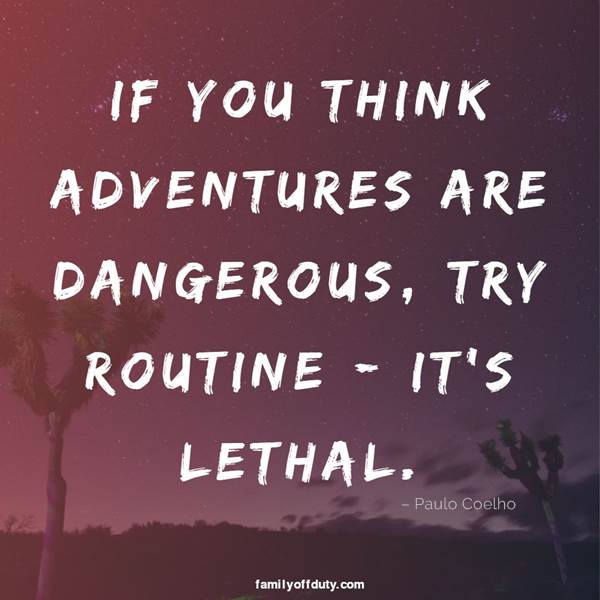 This really speaks to me. I have had this feeling several times in my life when I had to jump into an unknown adventure because my currently routine was 'killing me'.
"The goal is to die with memories not dreams"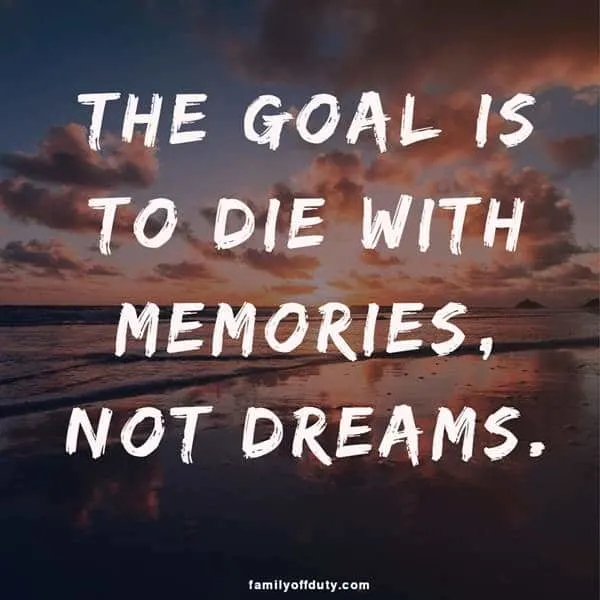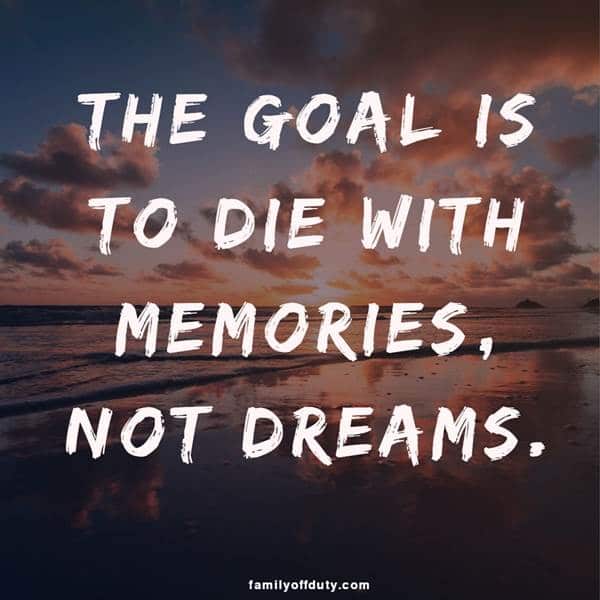 I love this little reminder to live life to its fullest every day.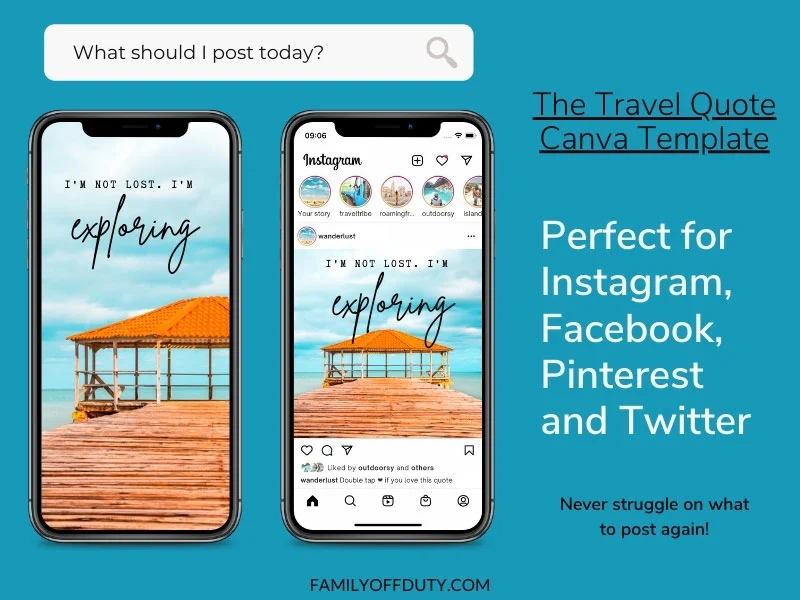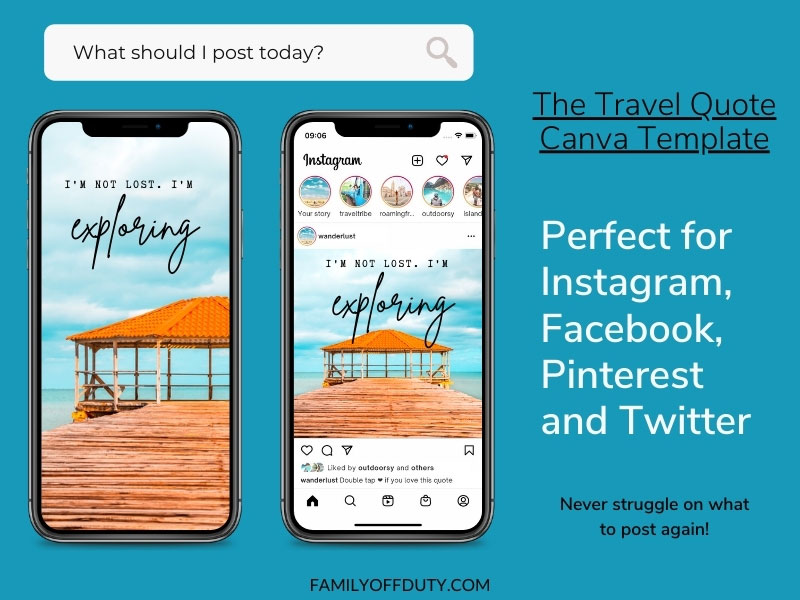 Wanderlust Short Travel Quotes
"Don't listen to what they say. Go see."
– Chinese Proverb.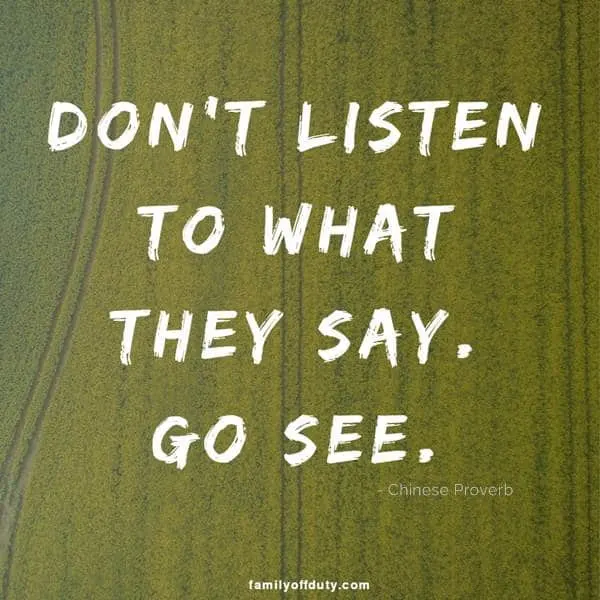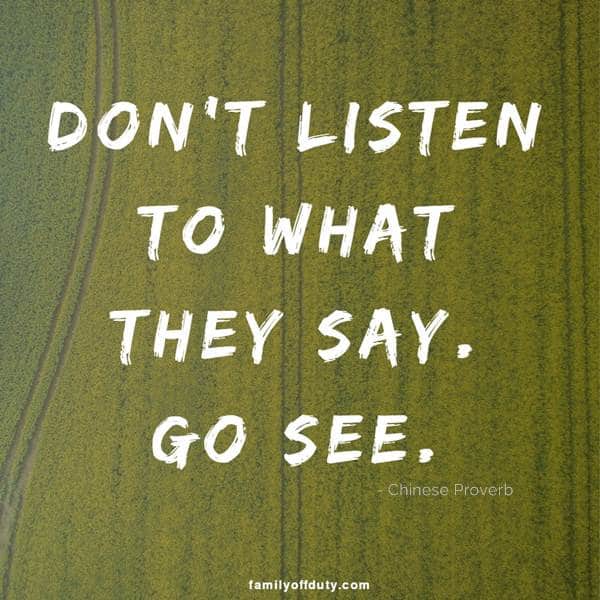 You can hear all about friends' adventures or even watch programs about a certain destination, sometimes you have the feeling you know the place already.
But nothing substitutes the real experience of seeing it with your own eyes.
"I haven't been everywhere, but it's on my list."
– Susan Sontag.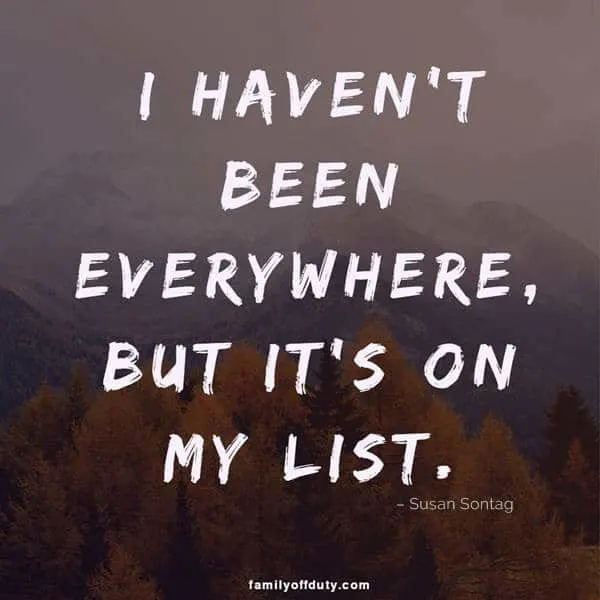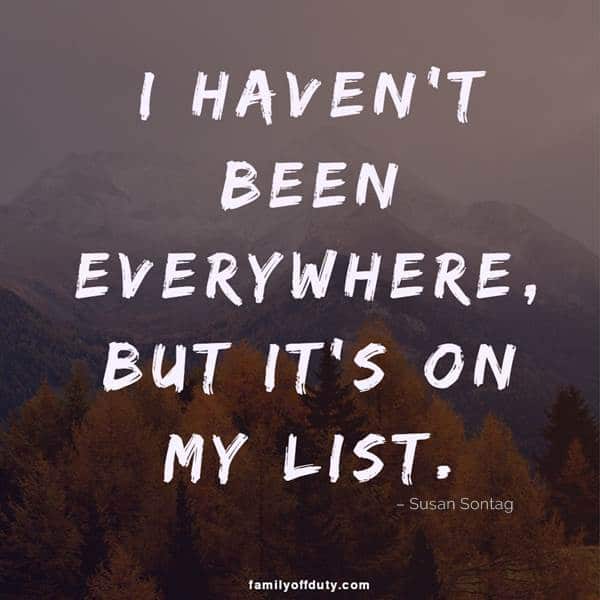 It is basically how every single travel addict feels… It is time to go book some new adventures.
"Dare to live the life you've always wanted."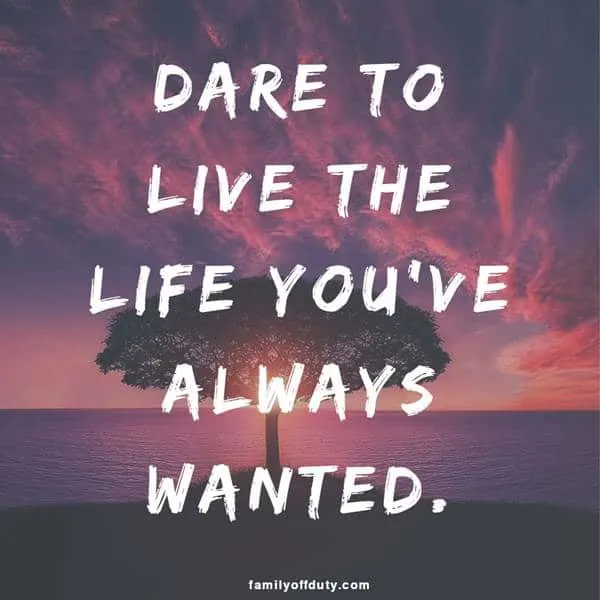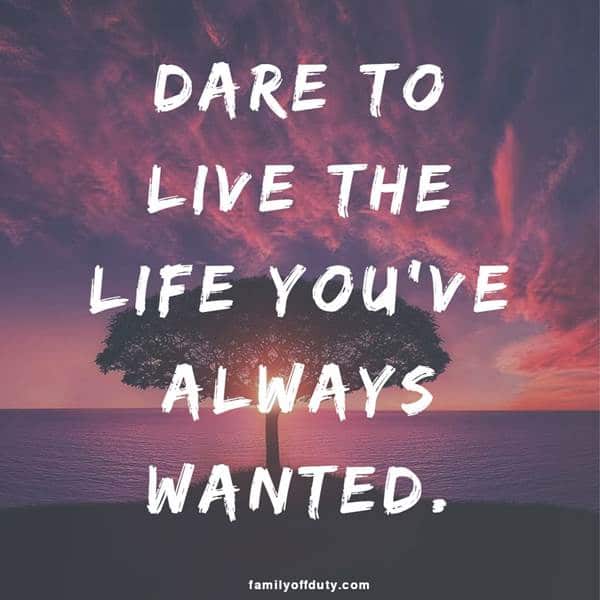 Step out of your comfort zone and jump into the unknown if that will lead to the life you want!
"Collect moments, not things."
– Aarti Khurana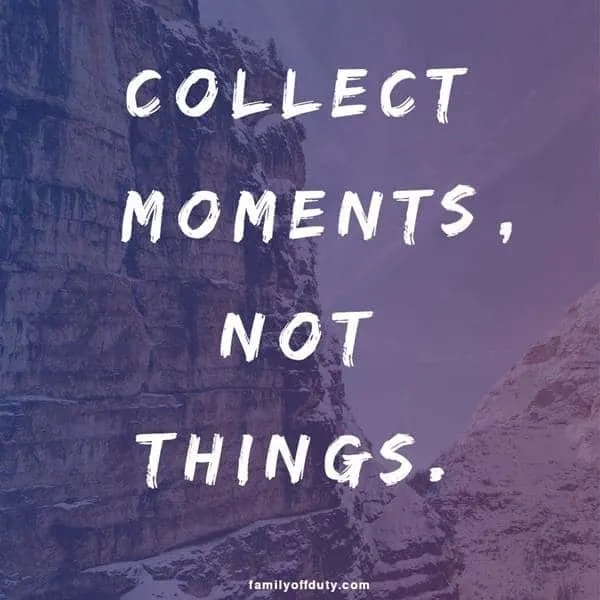 Th full quotation is "While you are alive collect moments not things, earn respect not money and enjoy love not luxuries."
This quote is perfection and can be relate to so many aspects of our life, including travel. It is important to remember to enjoy good moments and experiences vs things. Life is about moments, not object and stuff.
Best short quotes about travel and adventure
"Life is either a daring adventure or nothing."
– Helen Keller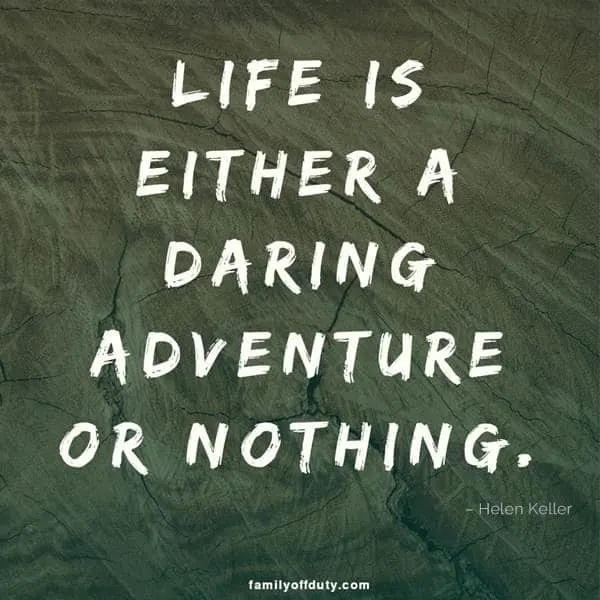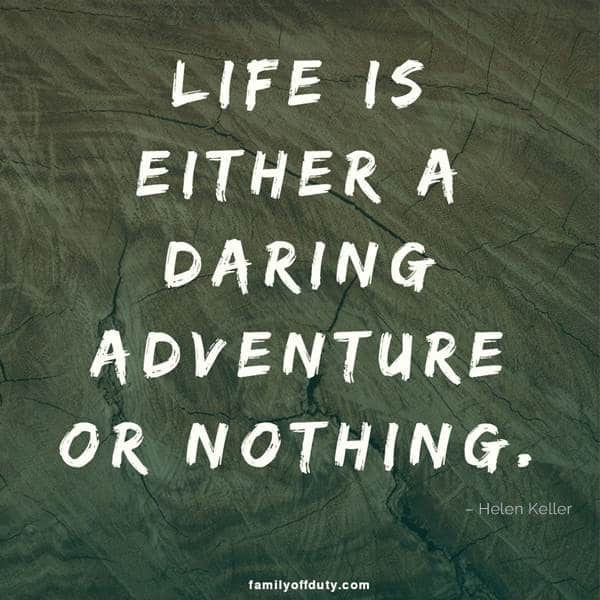 My favorite 'life's an adventure' quote. The full quotation reads "Security is mostly a superstition. It does not exist in nature, nor do the children of men as a whole experience it. Avoiding danger is no safer in the long run than outright exposure. Life is either a daring adventure, or nothing."
We have to remember that life is an exciting business and security is an illusion (I know it first hand!).
My point is, don't delay that travel adventure because of fear if you really want to see the world we live in.
"Doing what you like is freedom, liking what you do is happiness."
– Frank Tyger.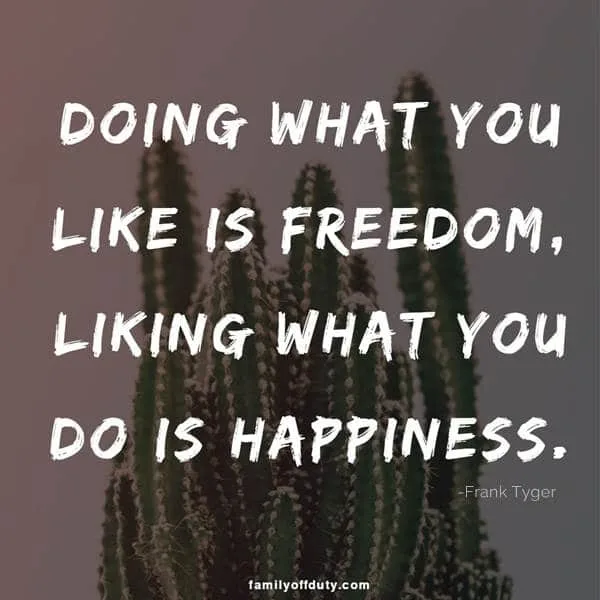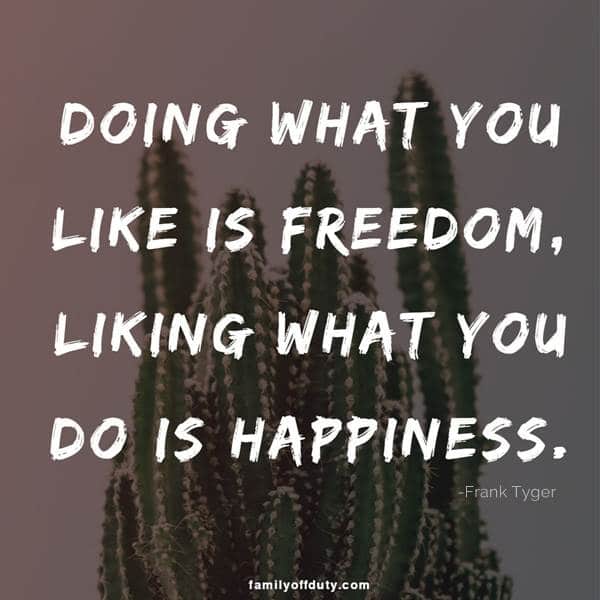 For me this is about making the choices that will lead us to the life we want to live. Freedom does not equal happiness (though I am thankful for freedom!).
Before my husband and I decided to sell out house and departure to an adventure we were relatively free but not necessarily happy. Travel made us happy and we made that a priority.
"Travel is the only thing you buy that makes you richer."
– Anonymous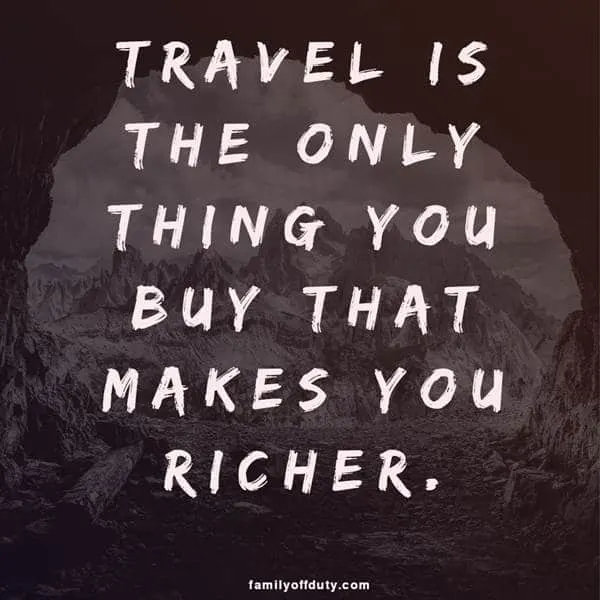 There is nothing more enriching than experience the world and the unknown.
"The journey not the arrival matters."
– T.S. Eliot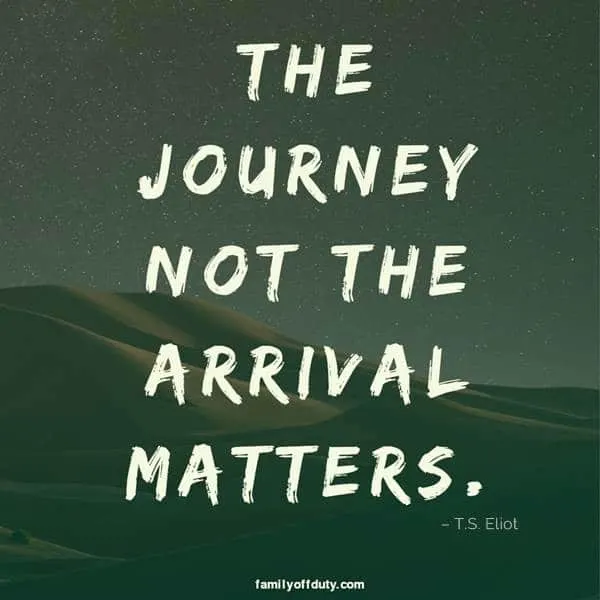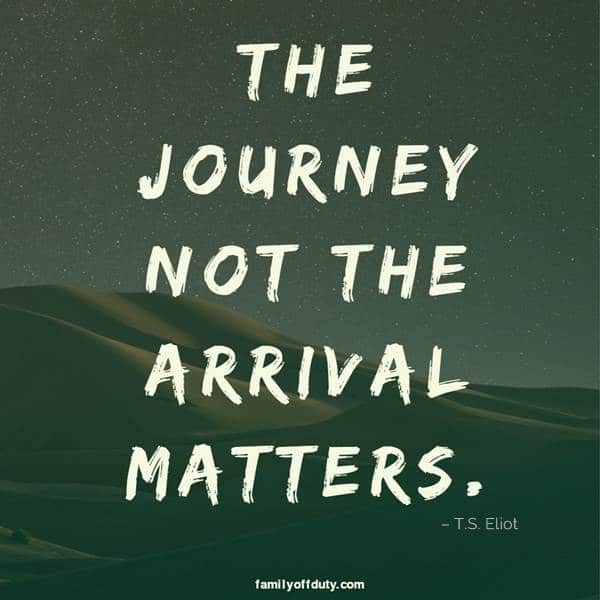 As with travel, it is all about life's journey, not the destination.
Short Adventure Quotes
"All you need is love and a passport."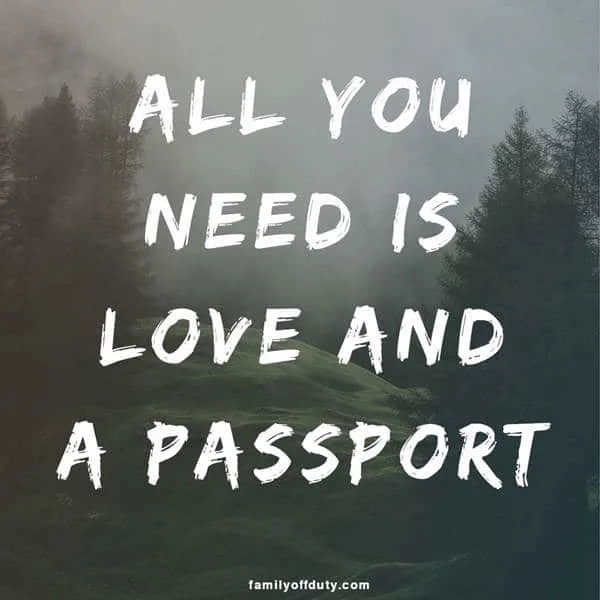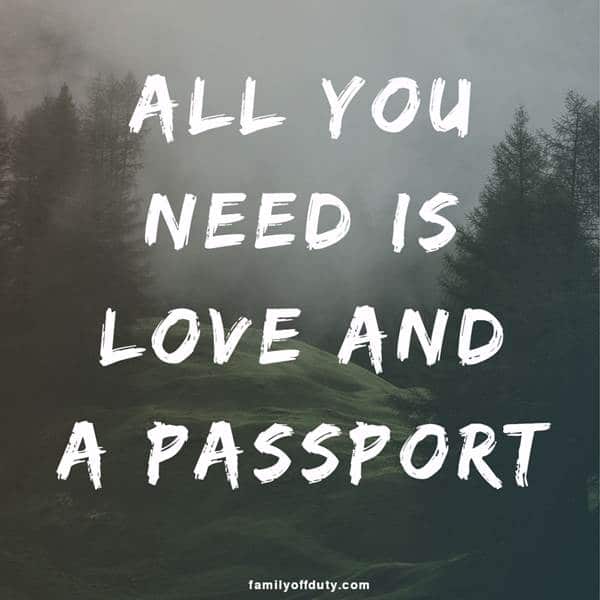 Some solo travelers will even say that you actually only need a passport, lol.
"Travel is never a matter of money, but of courage."
— Paulo Coelho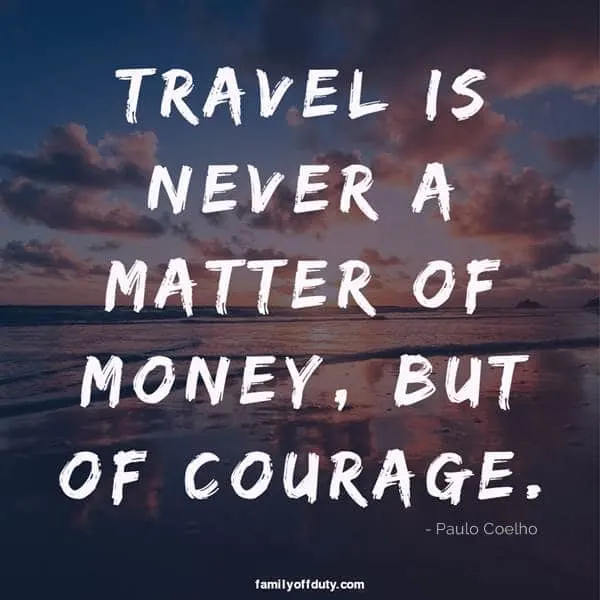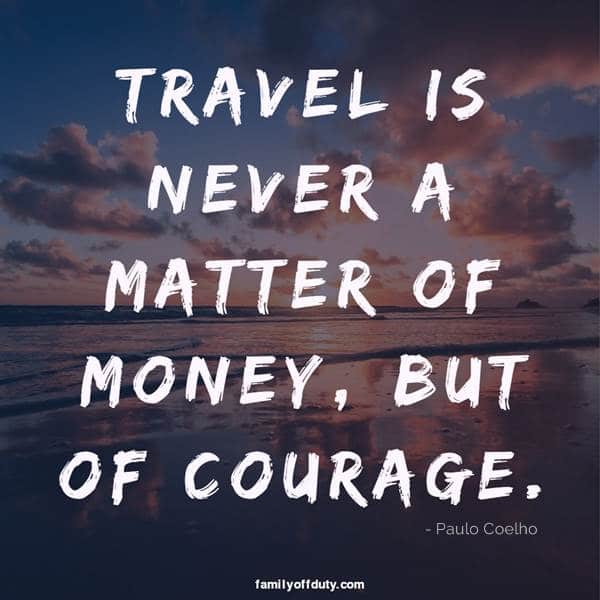 I find that this is definitely true. I hear people making excusing about delaying their travel adventures often, blaming the financial situation.
And although you do need some money to travel there is a lot of ways you can travel on a budget or even for free. Most people lack the courage to travel.
"Take only memories, leave only footprints."
– Chief Seattle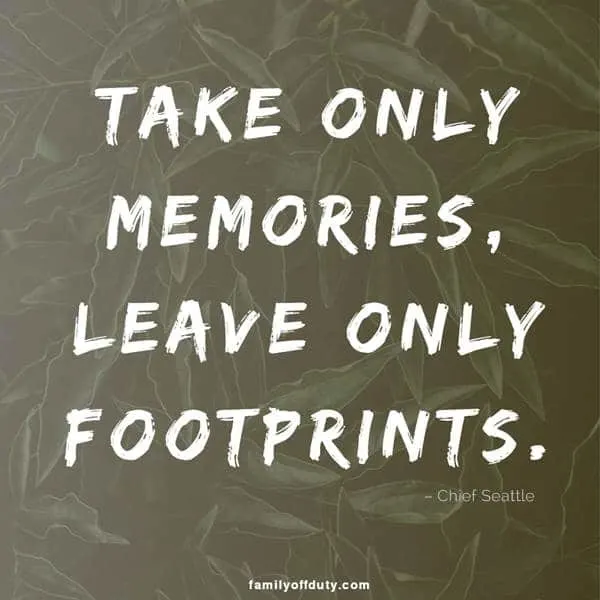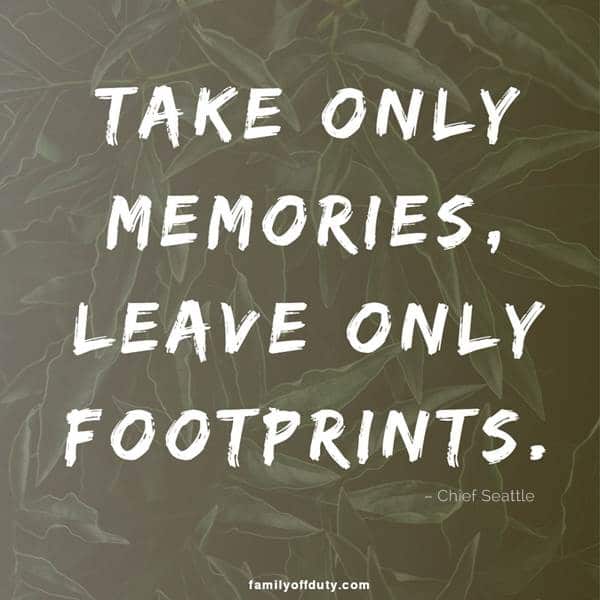 This is a travel saying that a lot of us have heard and I think people might have a different interpretation of it.
My interpretation regarding to travel is to go places and make memories and never disturb the environment you are in as an outsider. Basically respecting nature, cultures, customs, and obviously never pollute areas.
I have heard different interpretations of this quote, interested to hear yours.
"Little by little, one travels far."
– J.R.R. Tolkien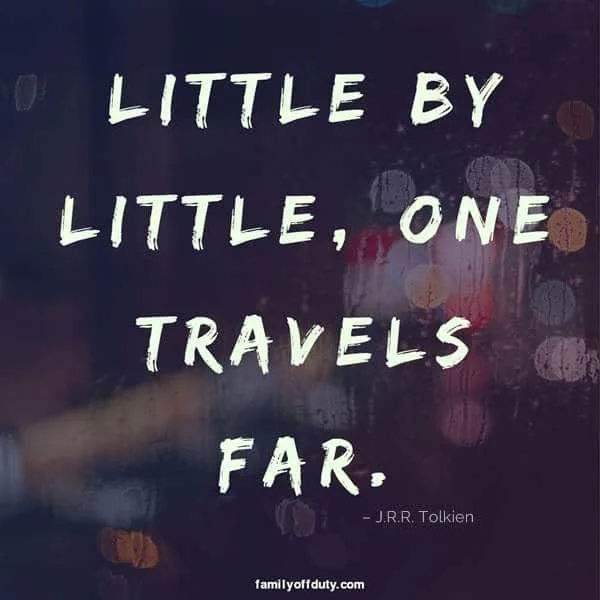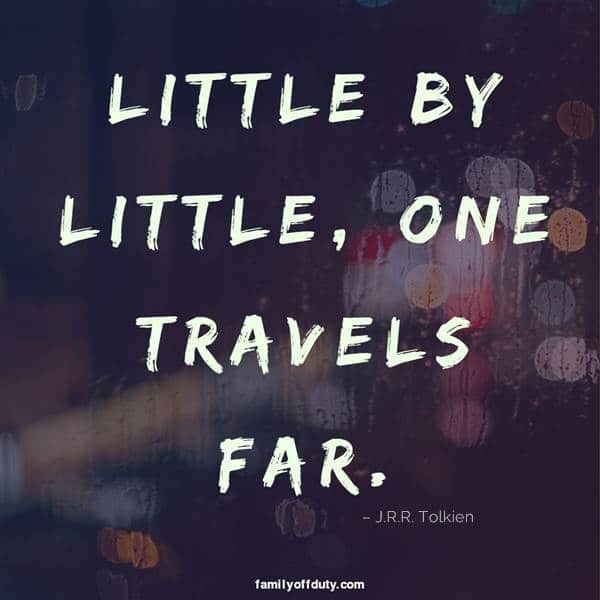 It all adds up. You don't need to travel full time to travel far if your lifestyle does not permit it. Go on short weekend trips, staycations, days out… The first step in the most important one to feed your wanderlust.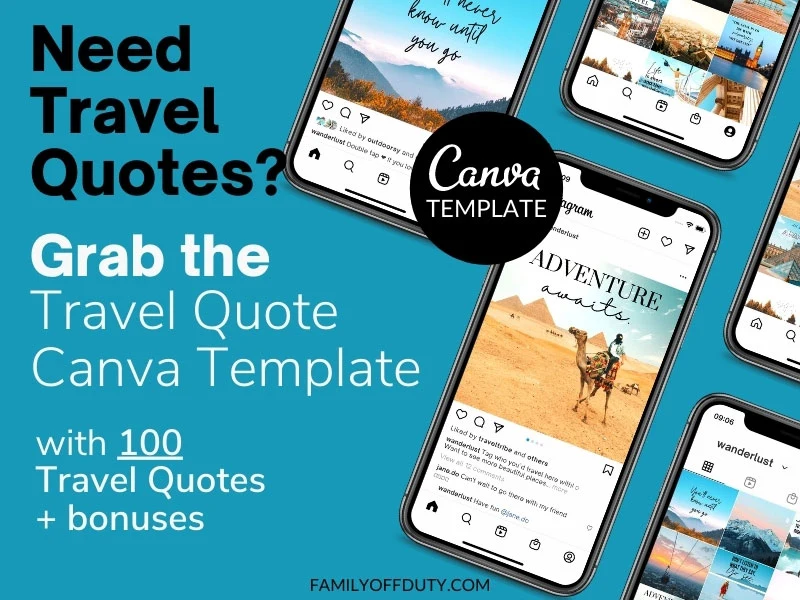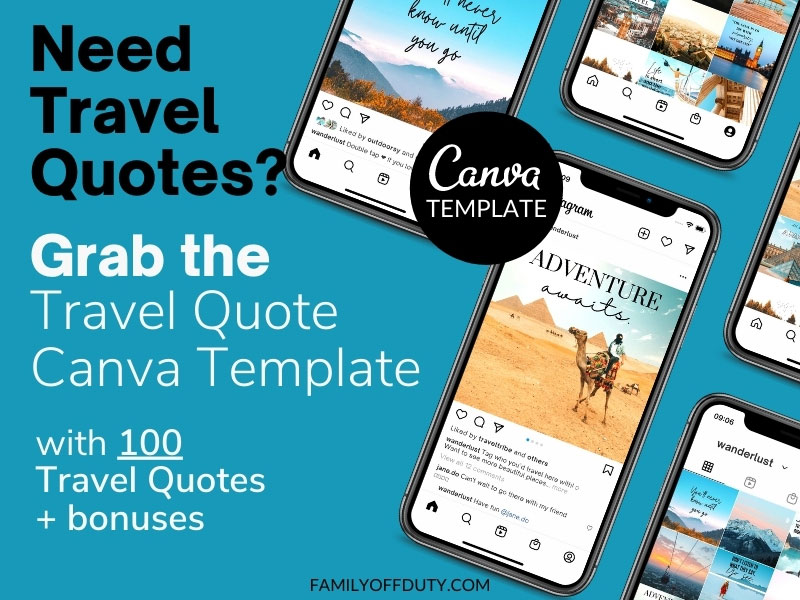 Short Trip Quotes
"I love to travel, but hate to arrive."
– Albert Einstein.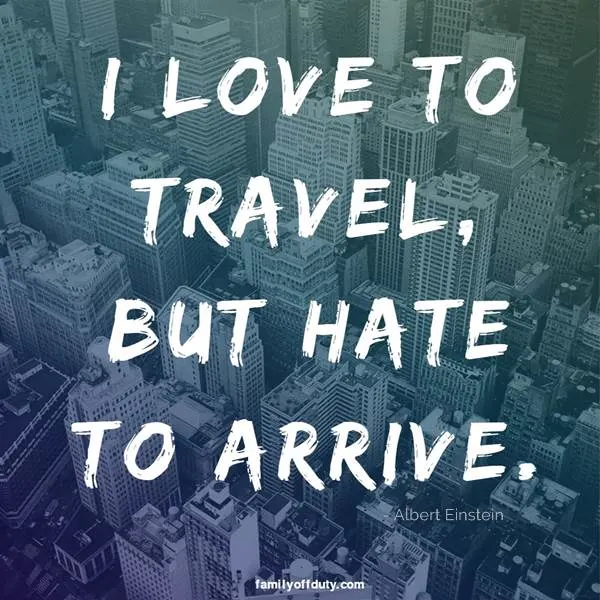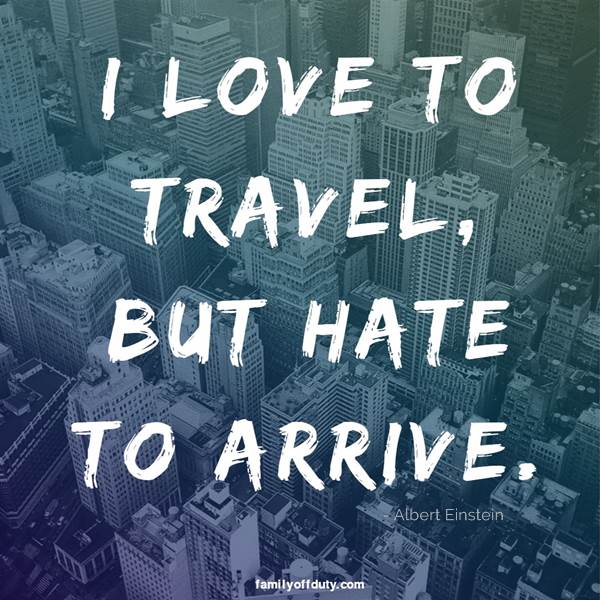 Again, it is all about the journey.
"It is better to travel well than to arrive."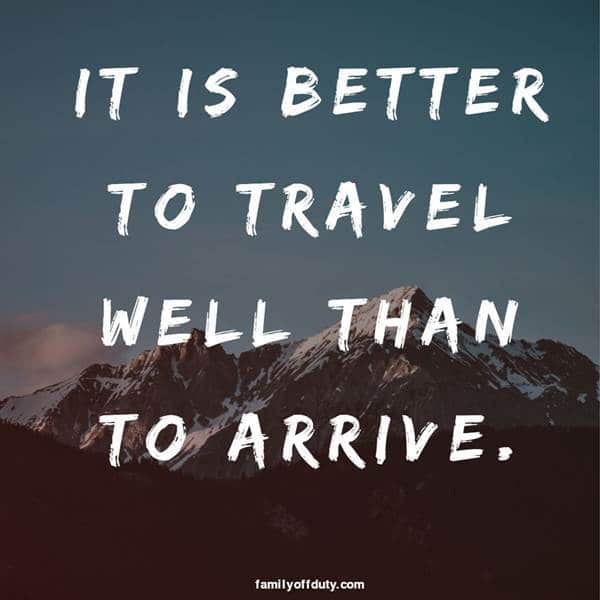 Take your time to enjoy the ride.
"People don't take trips, trips take people."
– John Steinbeck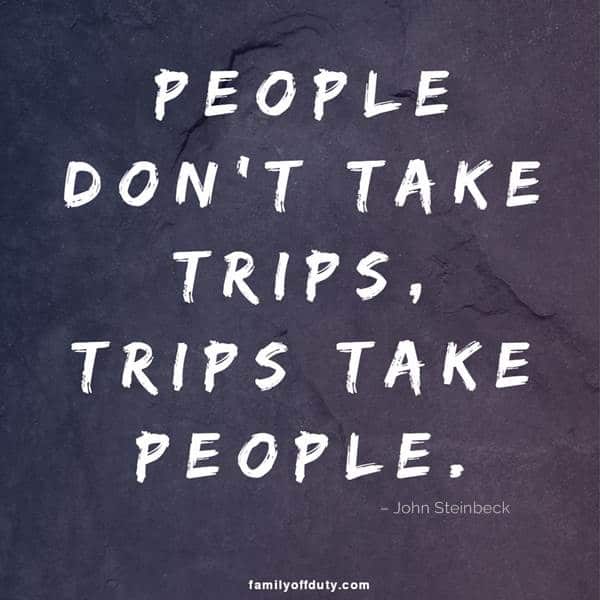 Yeap. We do not take a trip, a trip takes us.
Short quotes on travel the world
"Once a year, go someplace you've never been before."
– Anonymous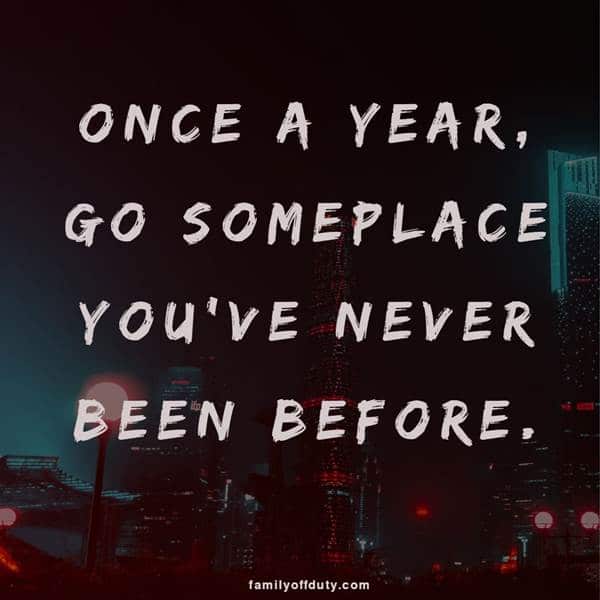 I try to live by this quote! Nothing is quite as exciting as to go somewhere you've never been.
"I dislike feeling at home when I am abroad."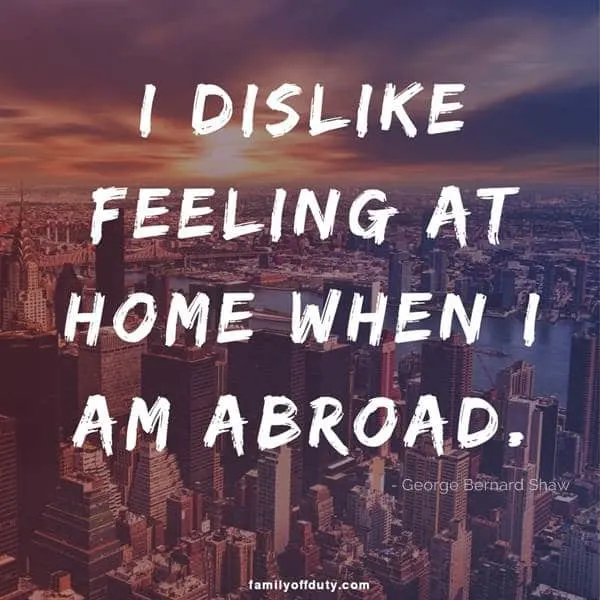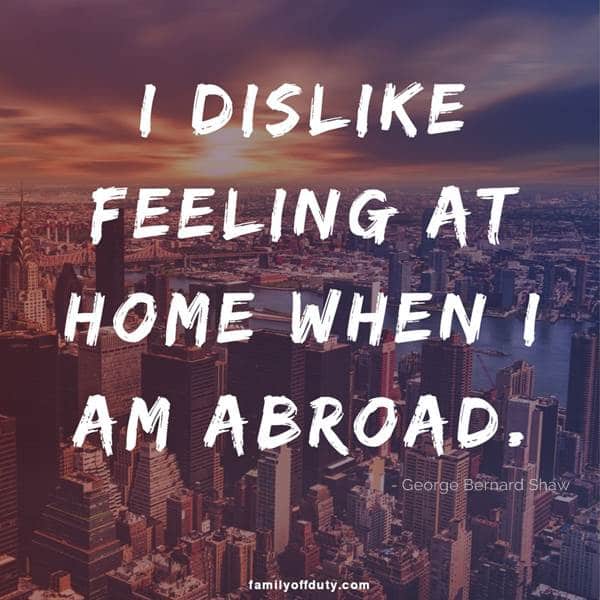 Travel challenges you, and that is one of the many benefits of traveling.
"Life is short and the world is wide."
Quote by Simon Raven.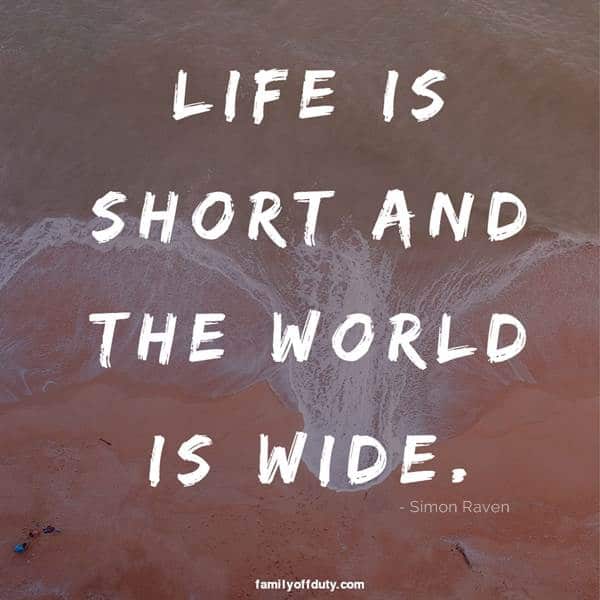 Life is short, travel far, travel often!
"Just Go. Go see all the beauty in the world"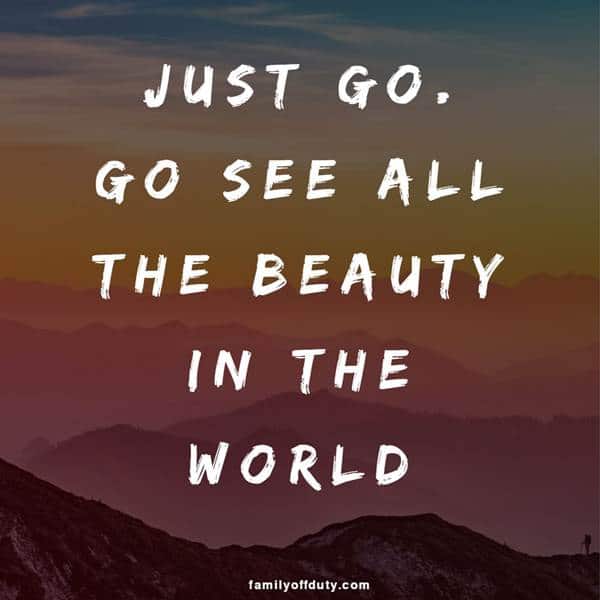 We live in a world with abundant beauty. One of my favorite quotes about travel that inspired us to go explore this beautiful world we are lucky to live in.
Short Traveling Quotes
"Always take the scenic road."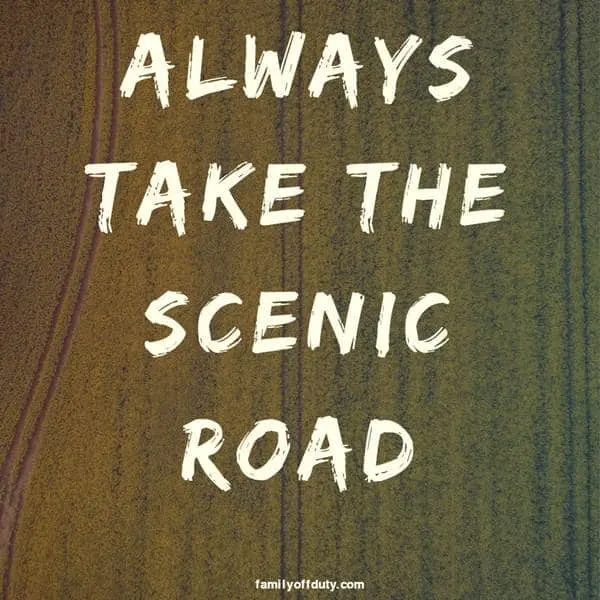 Took me a while to live by this quote. Now I like to travel slow and enjoy the beauty along the road less traveled.
"Live your life by a compass not a clock."
– Stephen Covey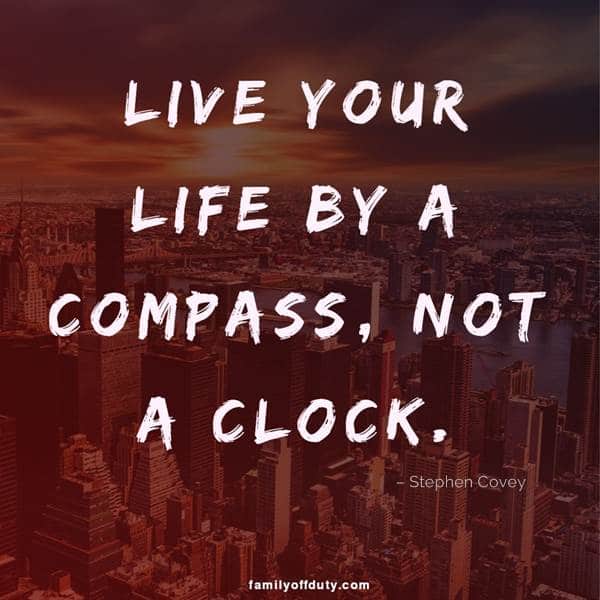 Though not always possible, a life lived by a compass is a lot more adventurous.
"It feels good to be lost in the right direction"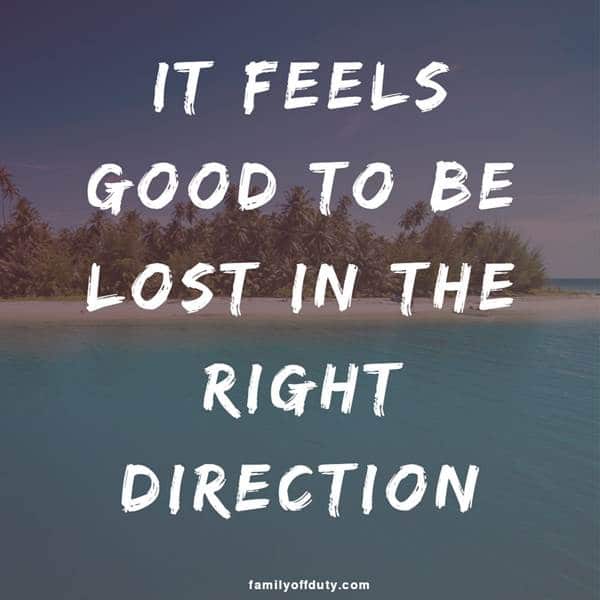 I have this feeling every time I search for cheap flight to 'anywhere' because as long as I am going somewhere I am happy!
"And I think to myself, what a wonderful world."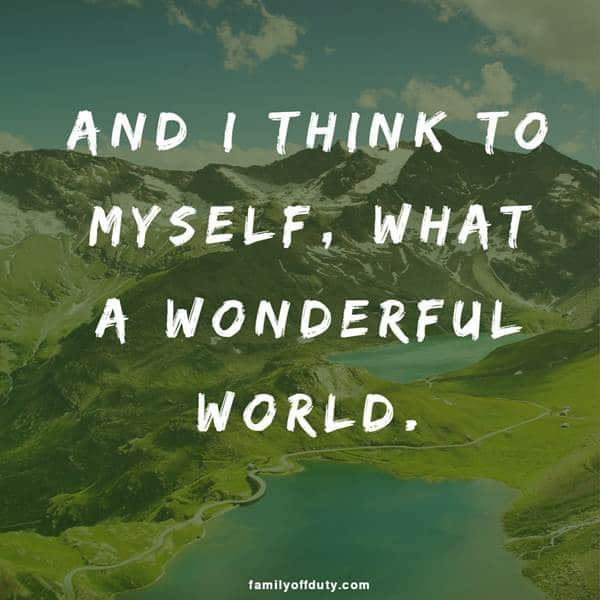 One of the most popular travel quotes from songs, you can't help but sing along!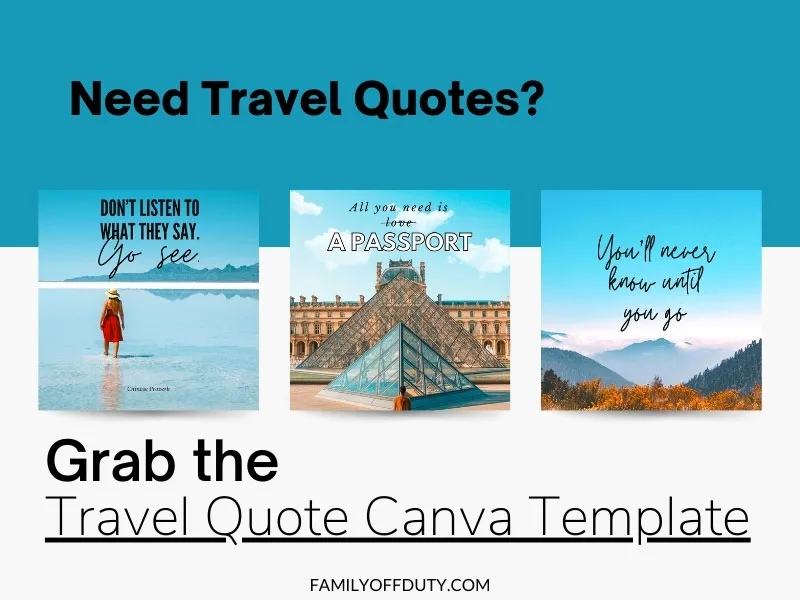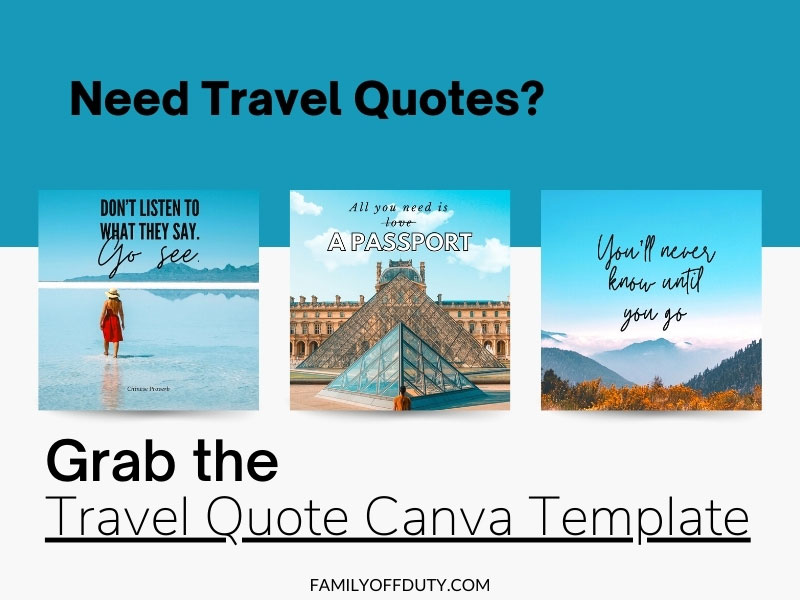 Short Travel Sayings
"Jet lag is for amateurs."
– Dick Clarck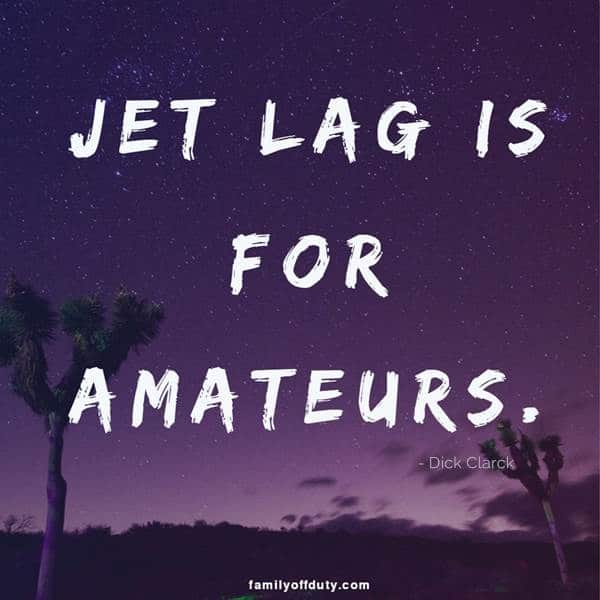 Travel can be exhausting, demanding and expensive. I have taken long trips crossing oceans with several layovers and kids in tow. But whenever I arrive somewhere there is no jet lag!
"This heart of mine was made to travel this world"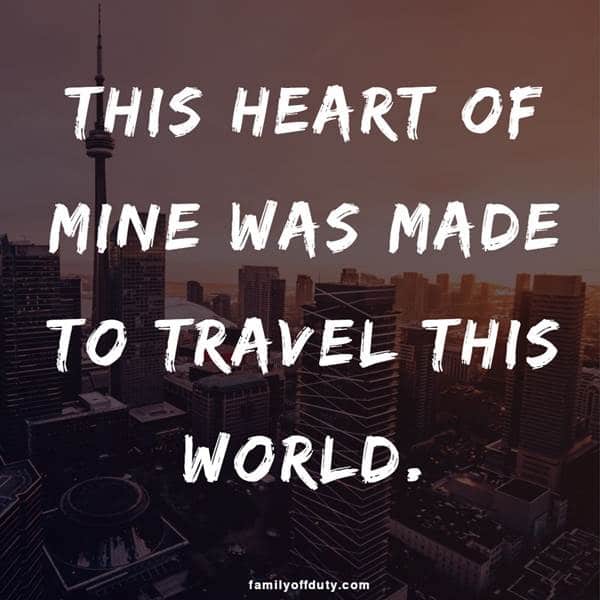 I know mine was. Were yours too?
"Don't quit your day dream."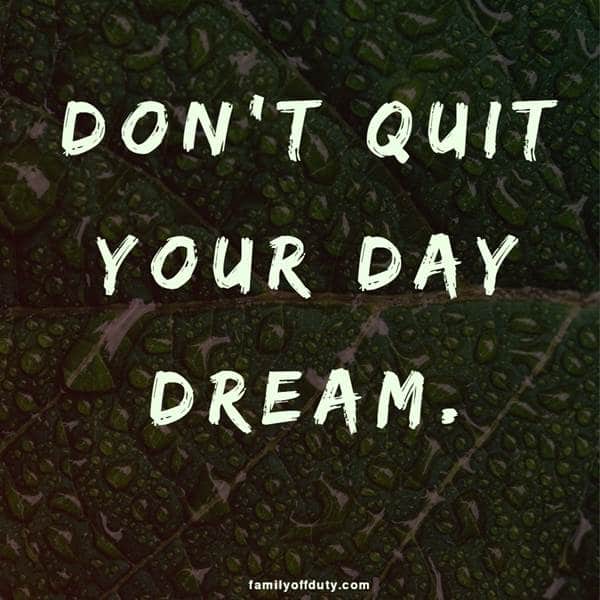 I added this last quote to remind you to keep dreaming about your travel adventures. There are wonderful places waiting to be explored and you alone can get you there!
Whenever you are feeling the blues just check these old good travel quote for a quick 'pick me up'.
---
Looking for more inspiring travel quotes? Click on the images below: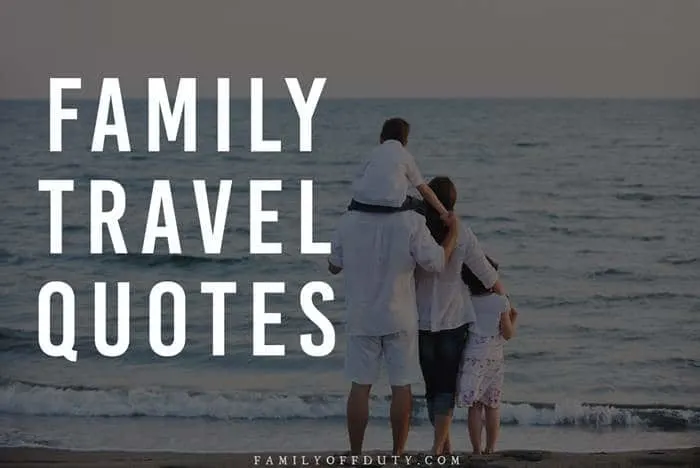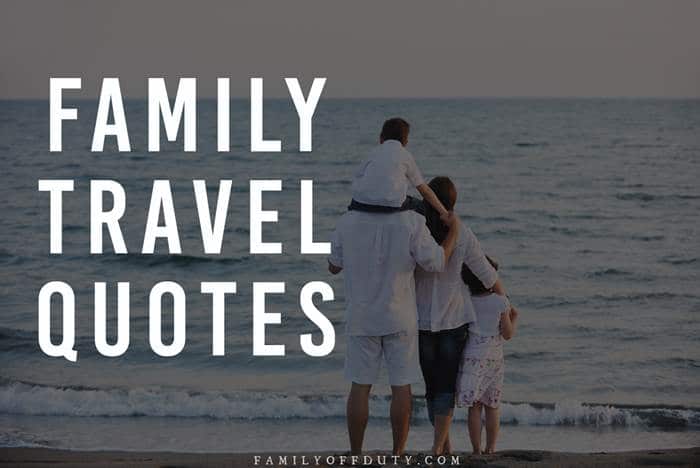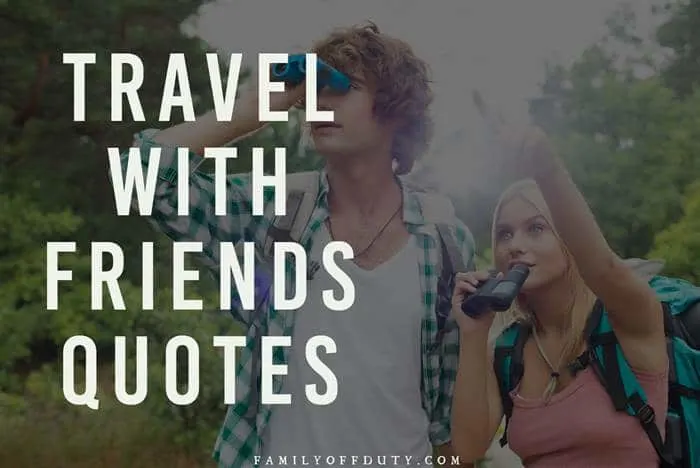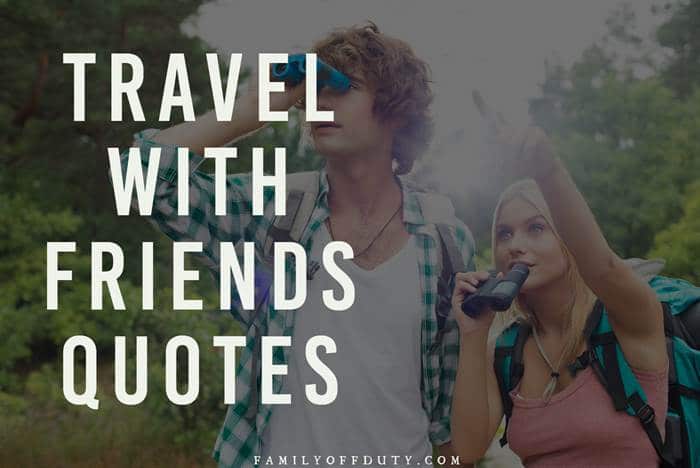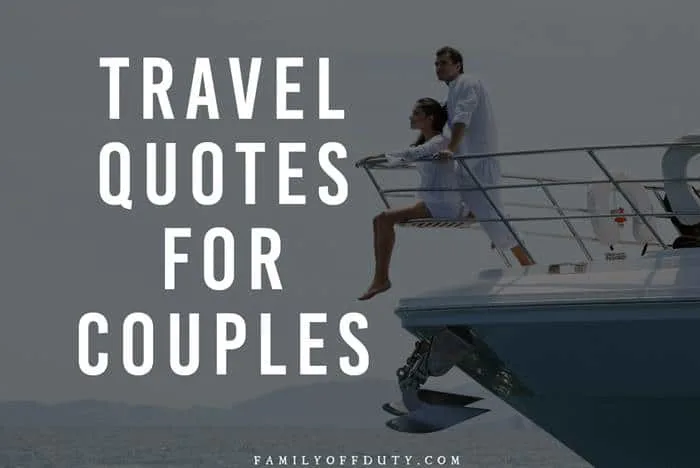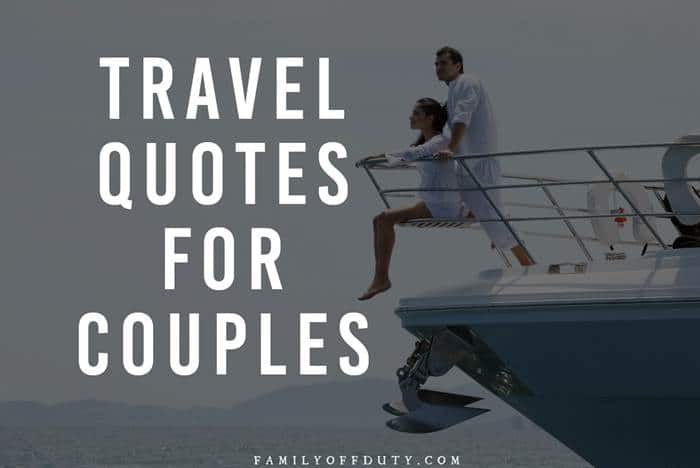 ---
PIN FOR LATER!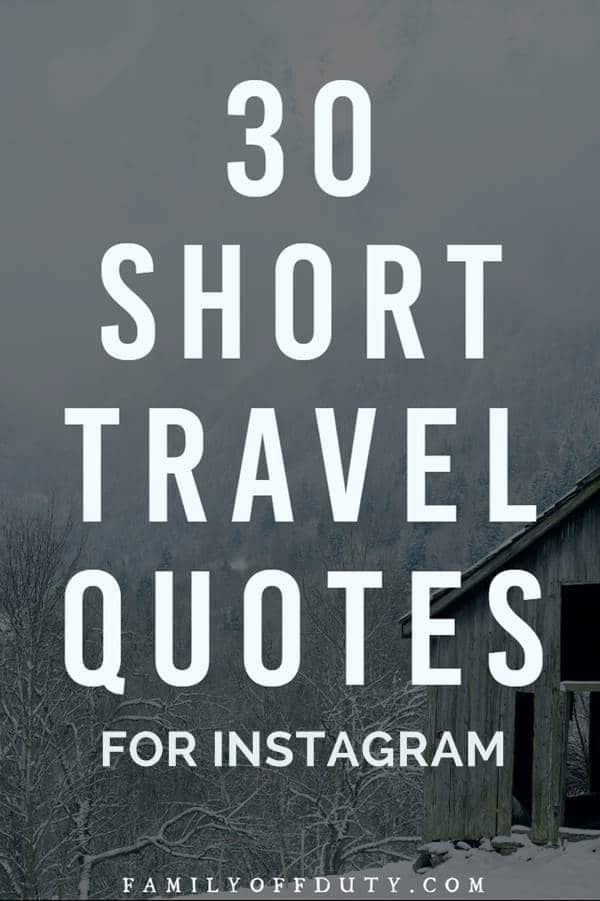 The best Short Travel Quotes to inspire you to travel!