Memorable trip with friends quotes
Going on an adventure with your close friends? Check out these super inspiring quotes about travel with friends.
Few things have such an impact on our happiness and the enjoyment of a place as the person who accompany us in our journey, be that of life or adventures.
After all, friends are the family we were allowed to choose.
What do you value most in your adventure friends?
The sharing of your travel bug and adventure passion? Is it their ability to laugh (or cry) with you? Or the fact that they will always support you, even when no-one else does?
Whatever that is there isn't a better way to celebrate a memorable trip with friends than to come up with funny travel memes or quotes on memorable moments with friends.
So whether you're looking for best time spent with friends quotes to uplift your spirits or to remember an awesome trip you had with your friends, we have it covered!
Following are the best friendship travel quotes and sayings with images to celebrate the adventure friendship with our partners, family members or childhood friends.
Enjoy, and don't forget to share these travel images and quotes with your travel friends too.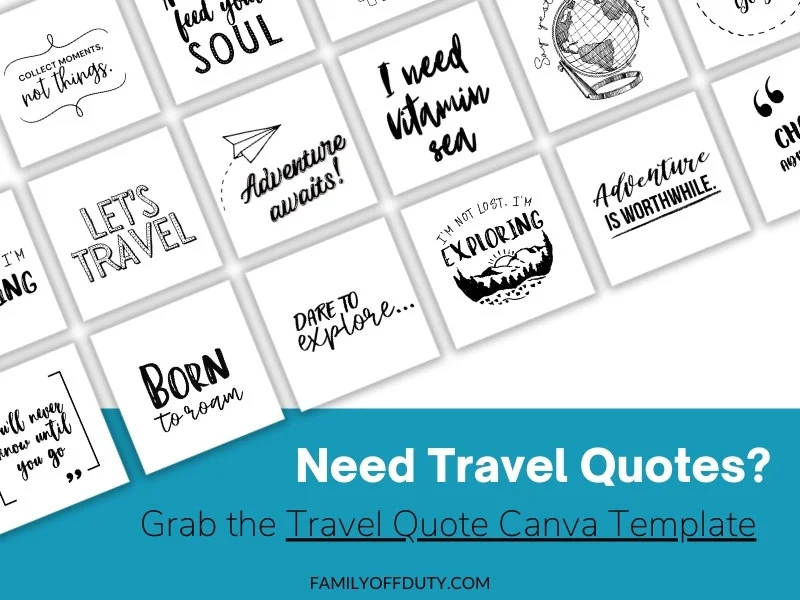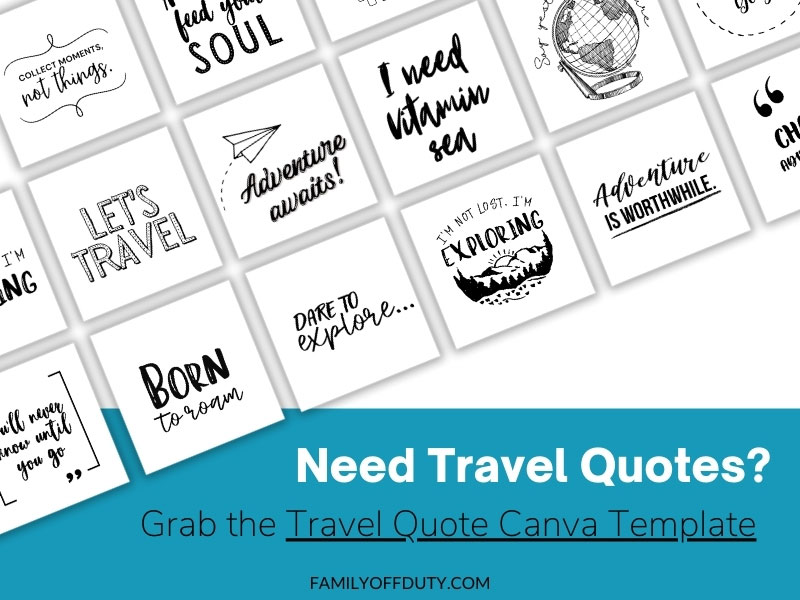 14 Inspirational Travel with friends quotes
The best quotes about traveling with friends. Some of these quotations are from songs, books or worldwide known writers and thinkers.
These quotes will help you recover from post-trip blues, or remind you of the amazing time you had with families, partner or friends, encourage to meet more people on your trips or just inspire you to book your next vacation.
Love these quotes? Then spread the word by saving to Pinterest, Twitter and post on your social media channel!
1. Quotes about travelling with friends
"Good company in a journey makes the way seem shorter."
Quote by Izaak Walton.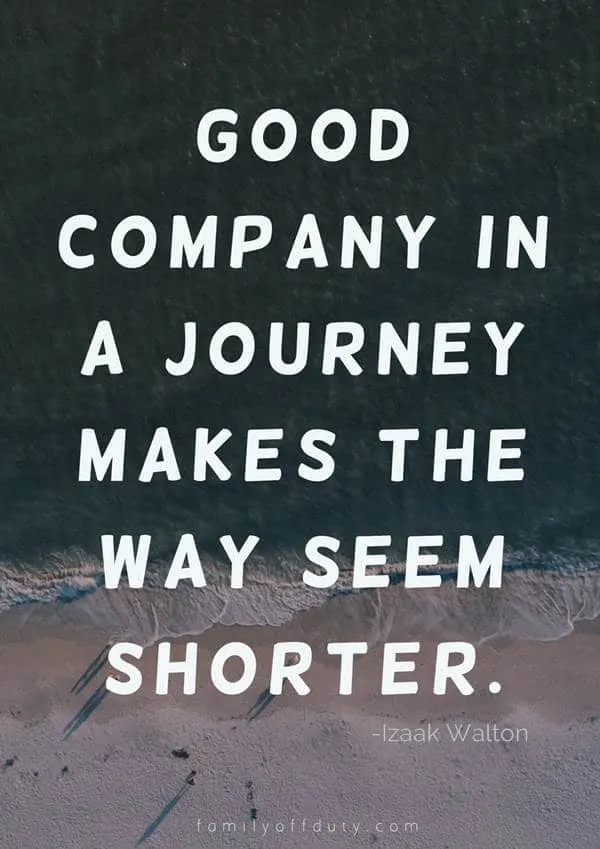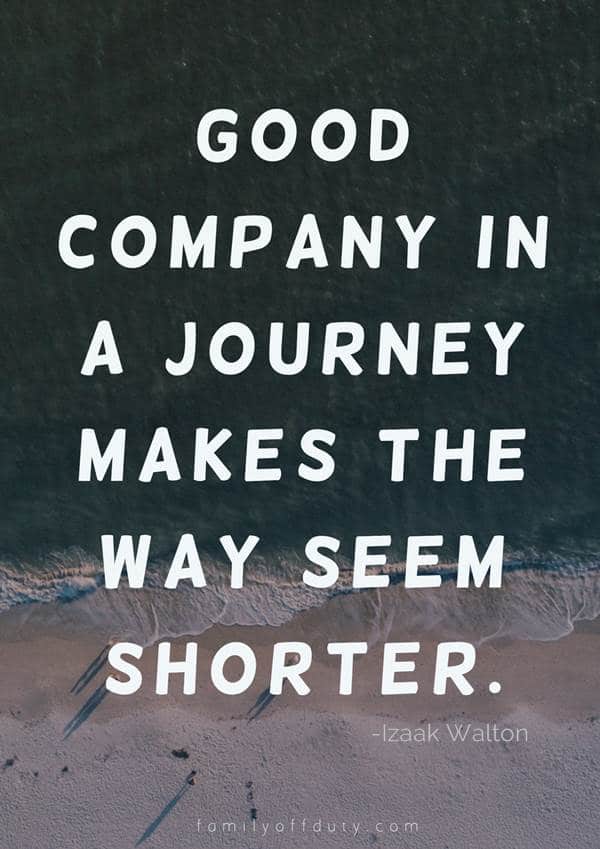 Life is a journey. I love this quote about the company you keep in life and in adventures.
"Friends that travel together, stay together."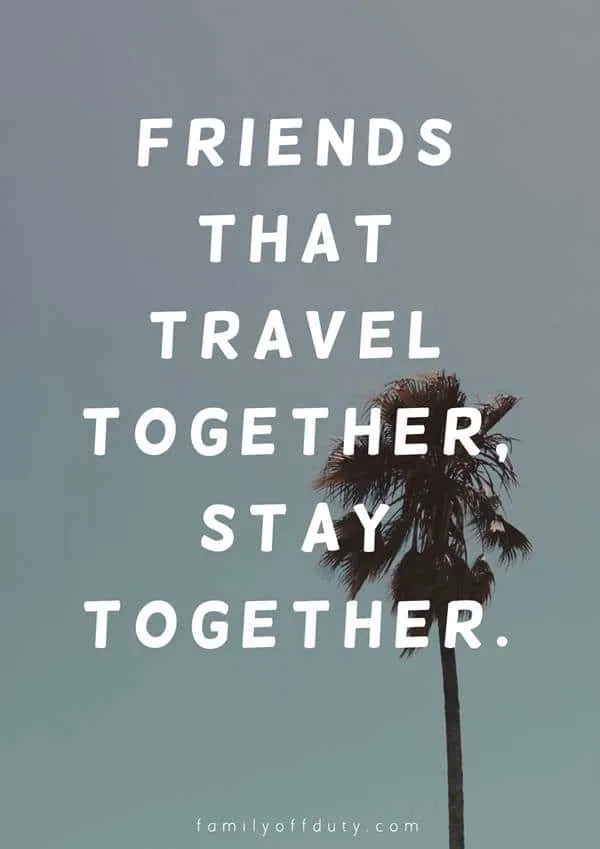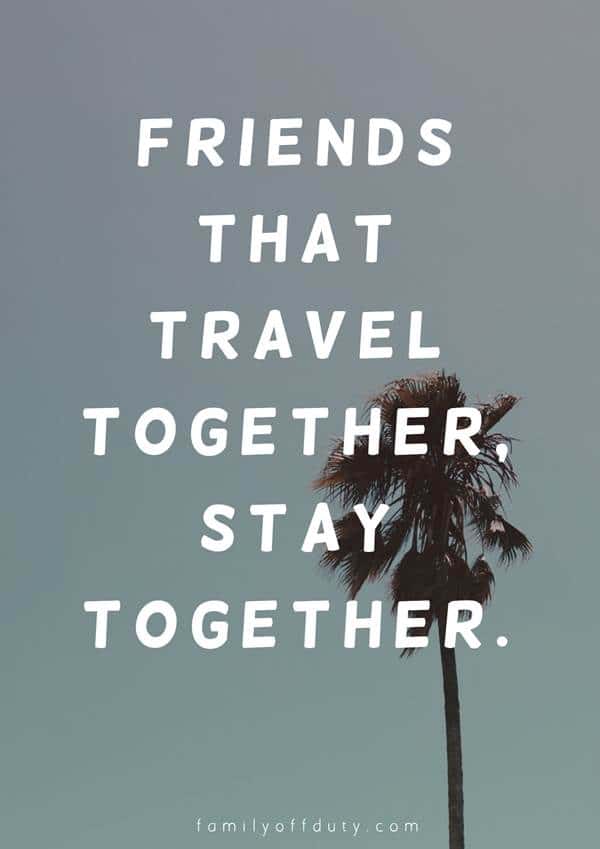 One of the best funny travel captions for Instagram, Facebook or your photo album. And the quote is so accurate.
"It doesn't matter where you're going, it's who you have beside you."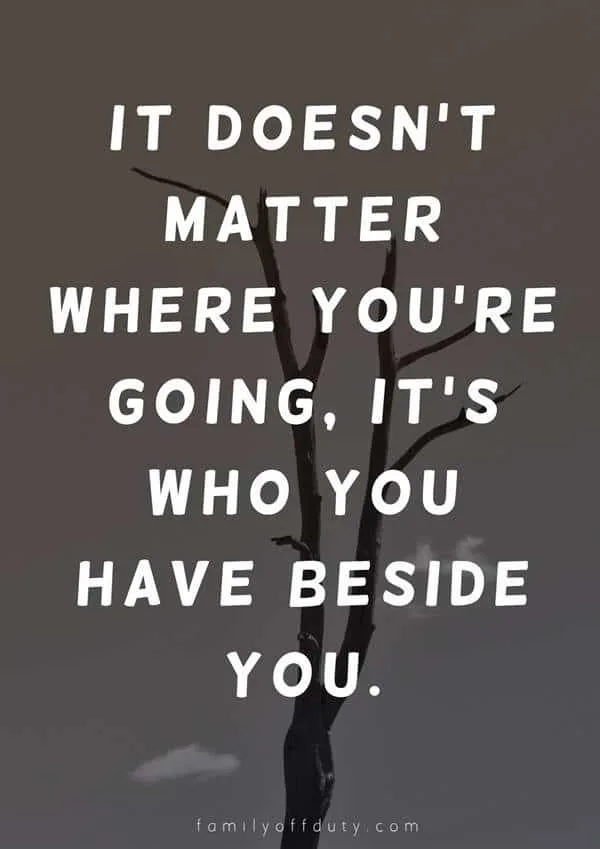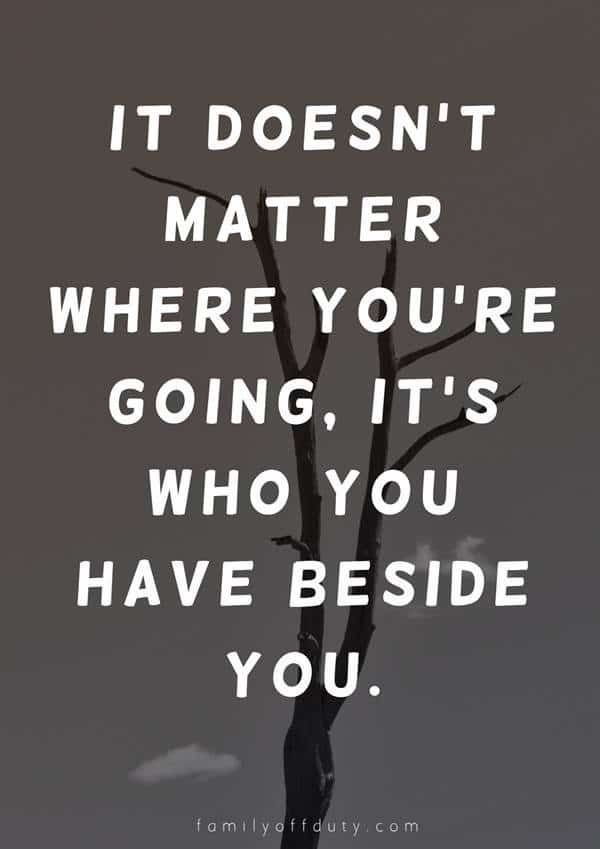 So true, it doesn't matter where you are but who you are with that makes life all that special, and travels too!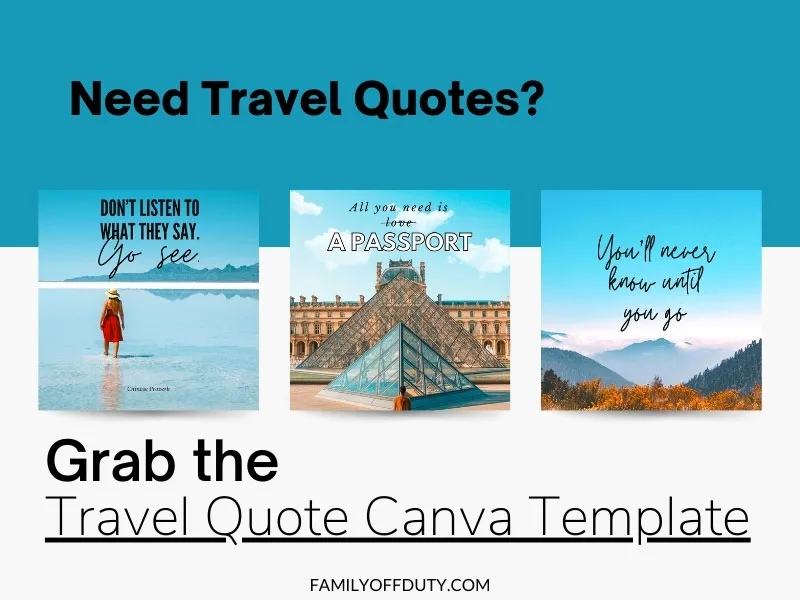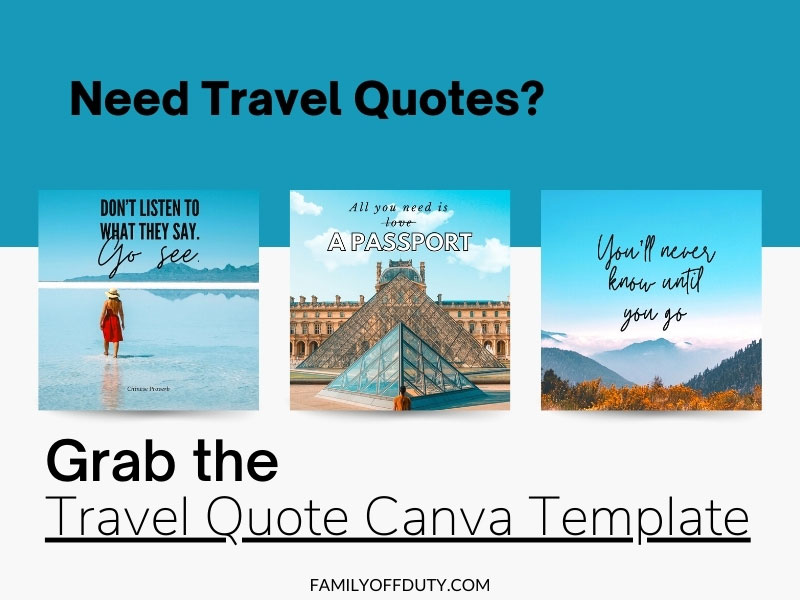 2. Best friend travel quotes
"As soon as I saw you, I knew a grand adventure was about to happen."
Quote by Winnie The Pooh (A.A.Milne)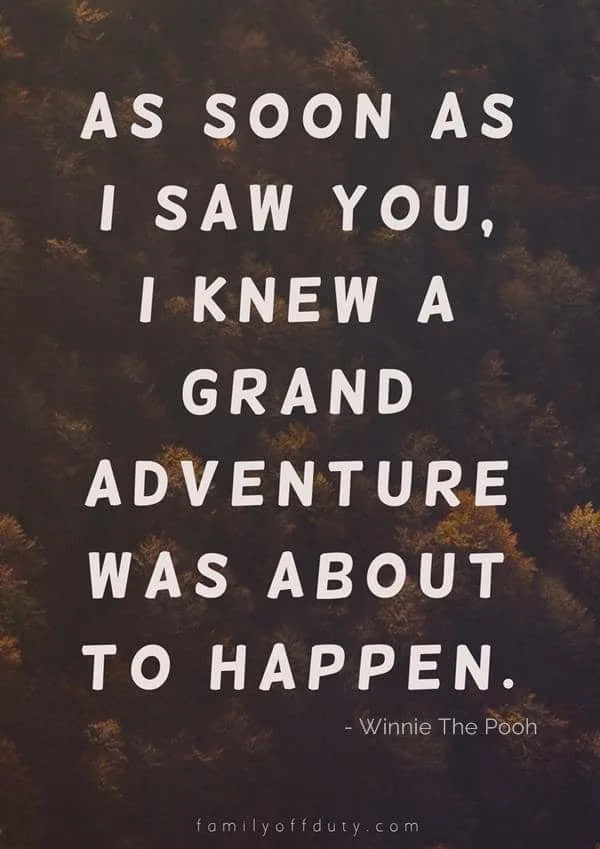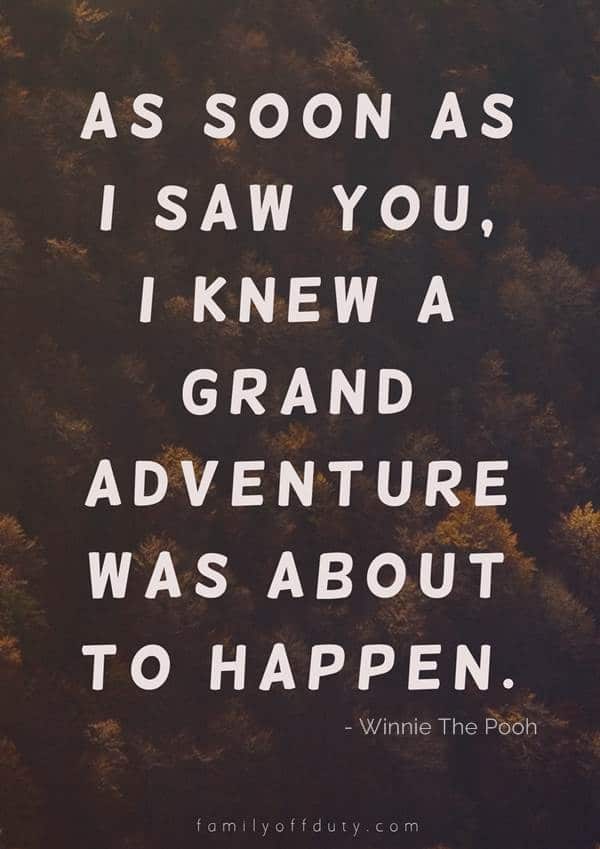 This is a very popular Winnie the Pooh quote about adventure. No one can deny that this little bear has some of the cutest quotes ever that are perfect for adventure, and travel with husband and friends.
Another favorite quote of his is "Promise me you'll always remember: You're braver than you believe, and stronger than you seem, and smarter than you think" and "Any day spent with you is my favorite day".
Going on a road trip with family or friends? Check out these inspirational family road trip quotes!
"A good friend listens to your adventures. A best friend makes them with you."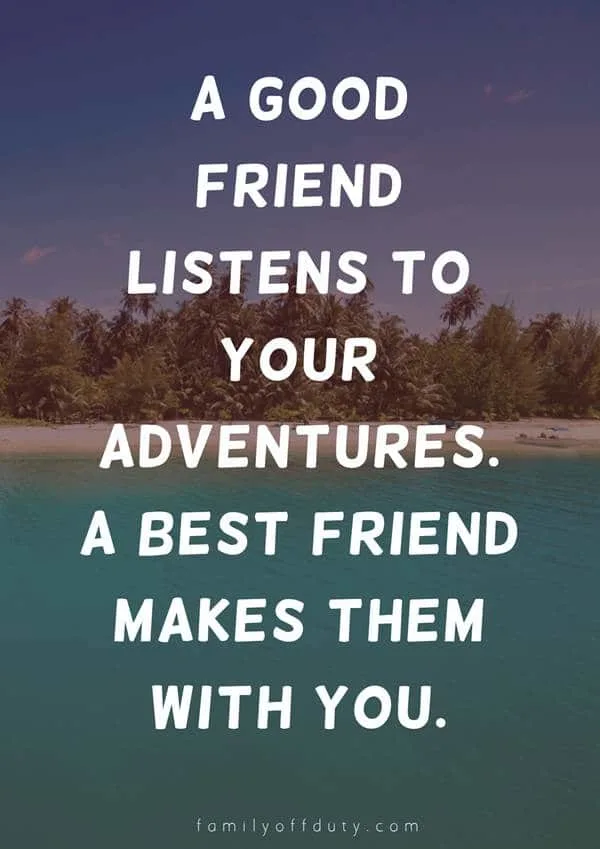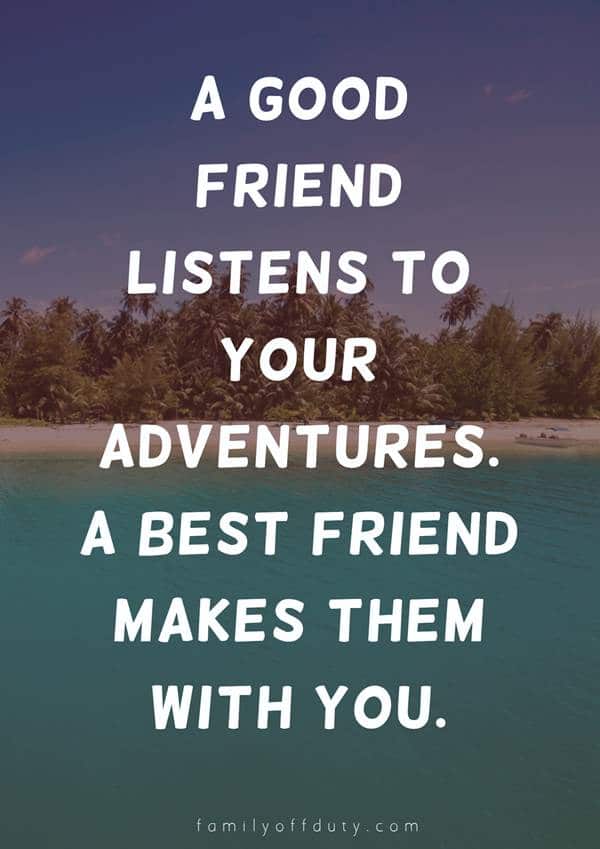 This is a quote saying that is not only applicable for travel but also for every other situation in life.
"You can pack for every occasion, but a good friend will always be the best thing you could bring!"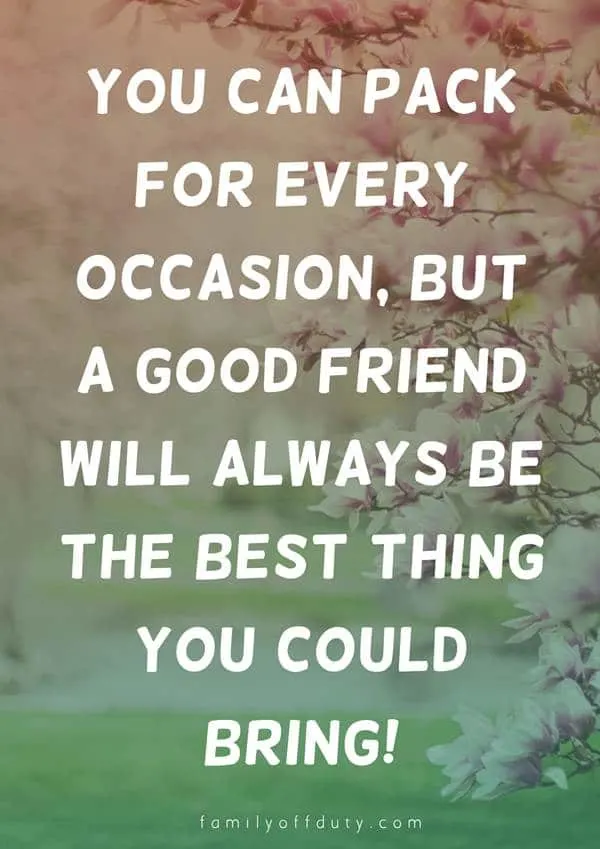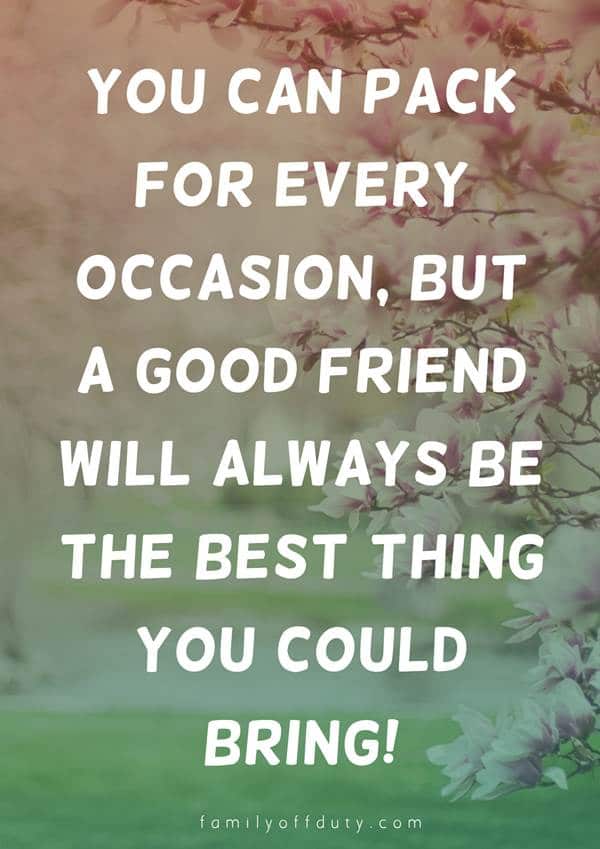 Trying to get someone to travel with you? This is a good vacation quote for Facebook sharing.
3. Travel quotes with friends
"A journey is best measured in friends rather than miles."
Quote by Tim Cahill.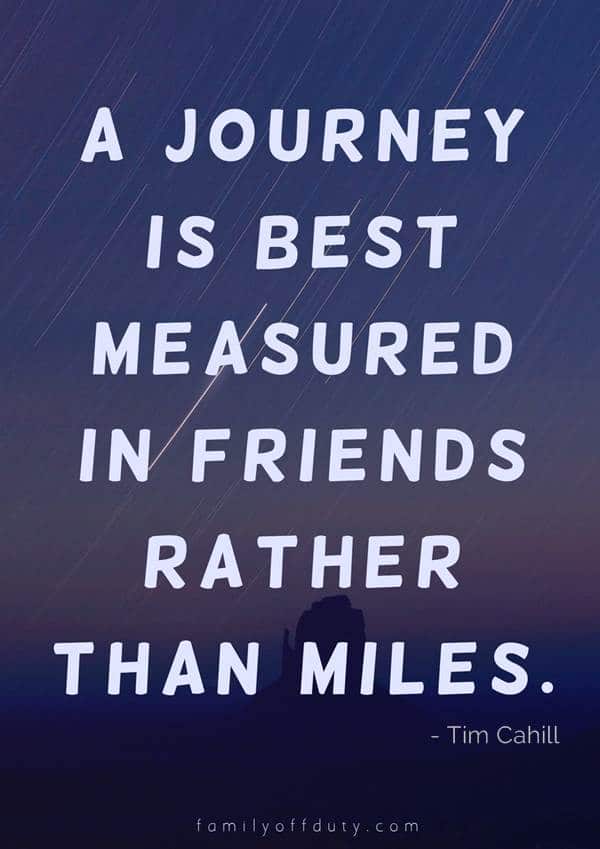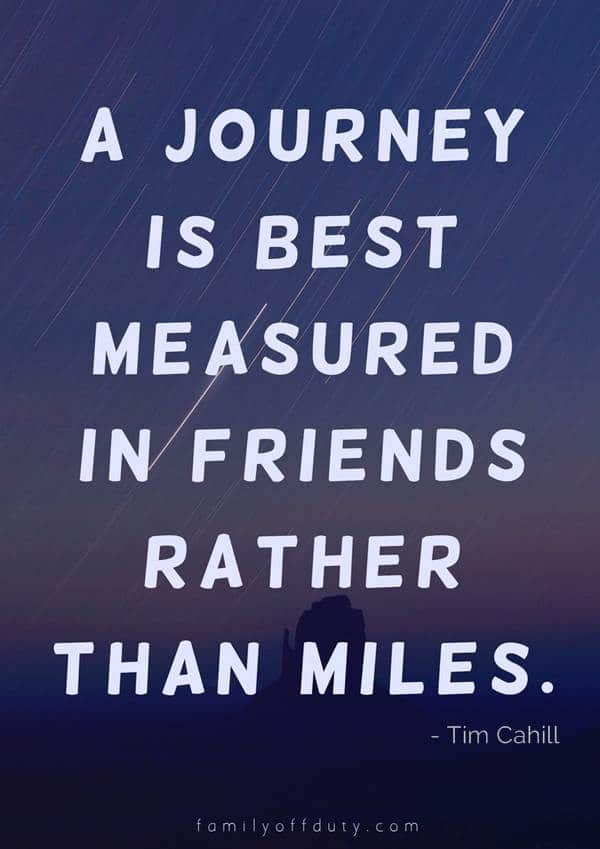 One of the most famous travel quotes that explains the essence of an adventure. One of the greatest joys in any journey are the connections you make, the people you meet and what you learn about the locals and other travelers.
After all, it is not really how far you have gone that tells much about the journey you took but who you met along the way.
"Life was meant for good friends and great adventures."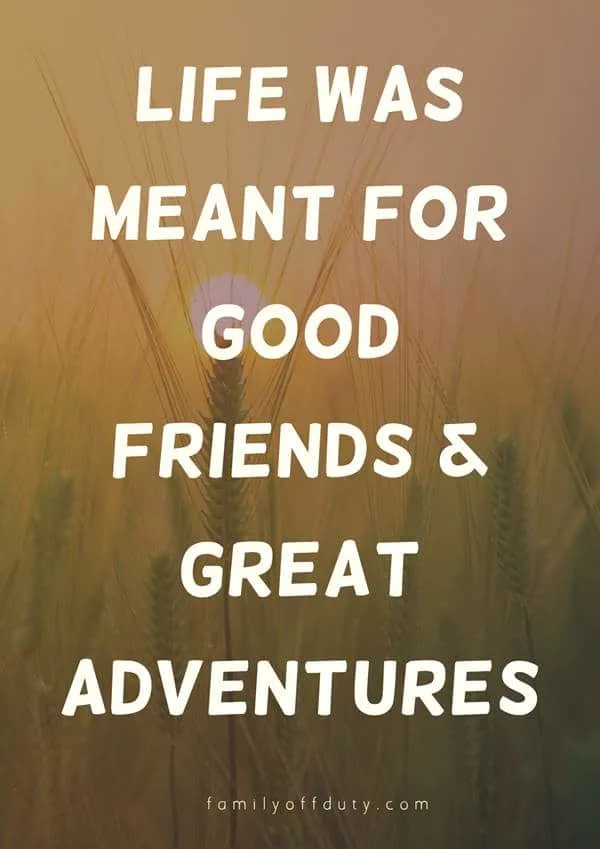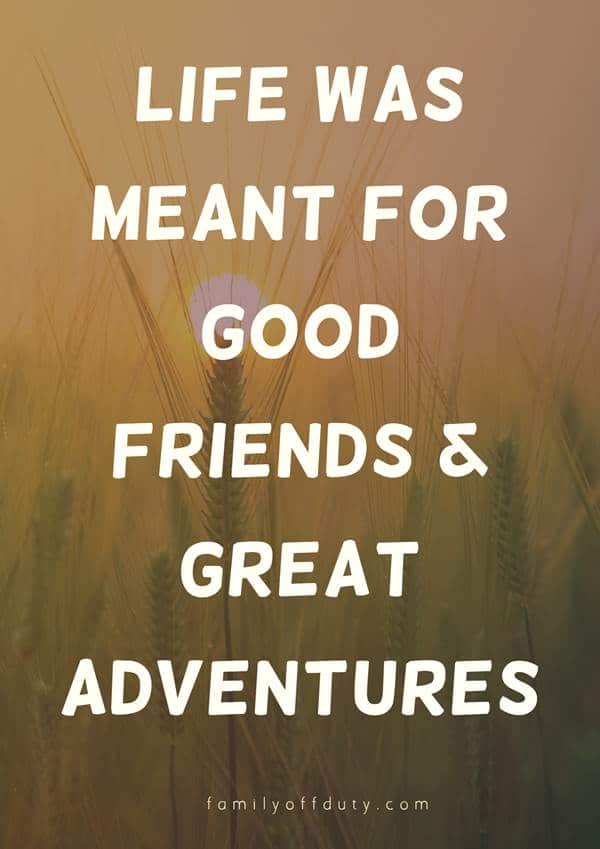 Author unknown, but can anybody argue with this?
"There is a whole world out there. Pack your backpack, your best friend and go."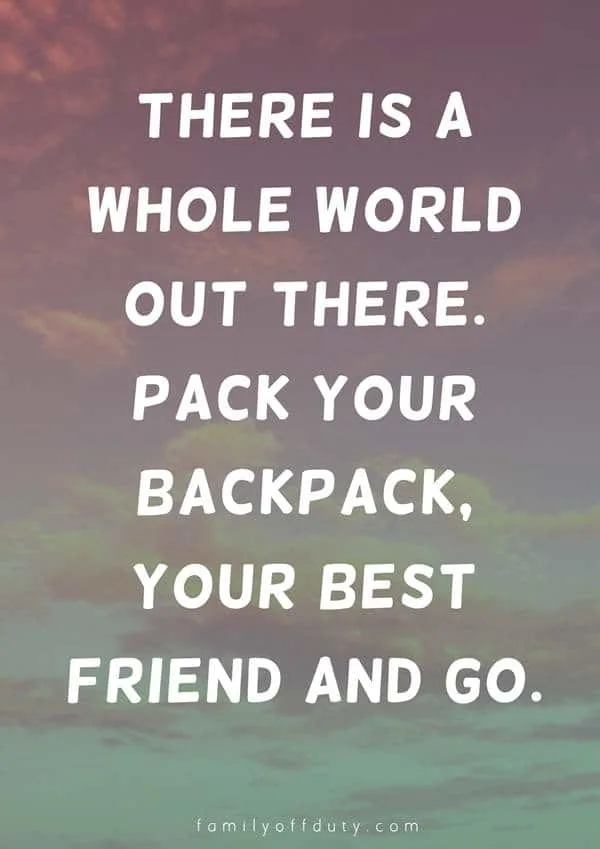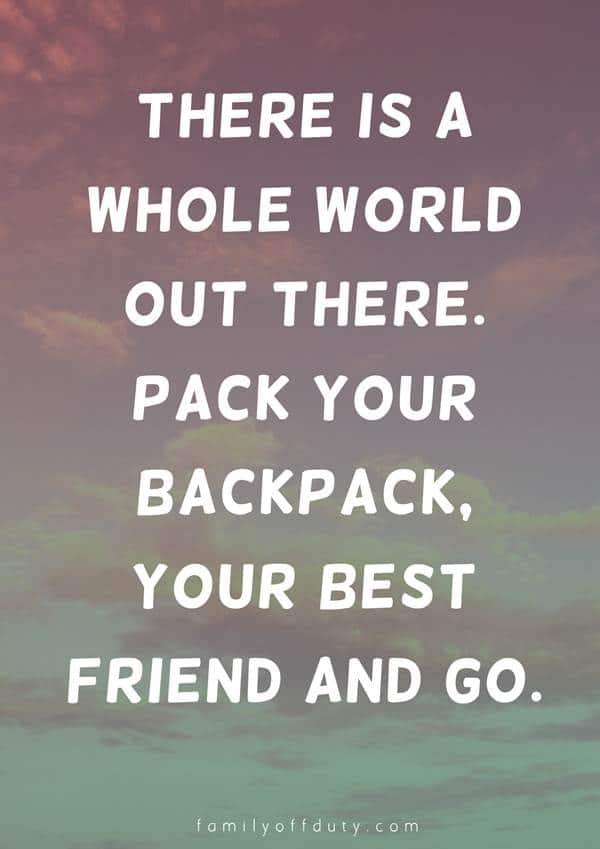 One of my favorite captions for vacation with friends! Who will you be traveling with next?
"Sharing adventures means enjoying them 100% more."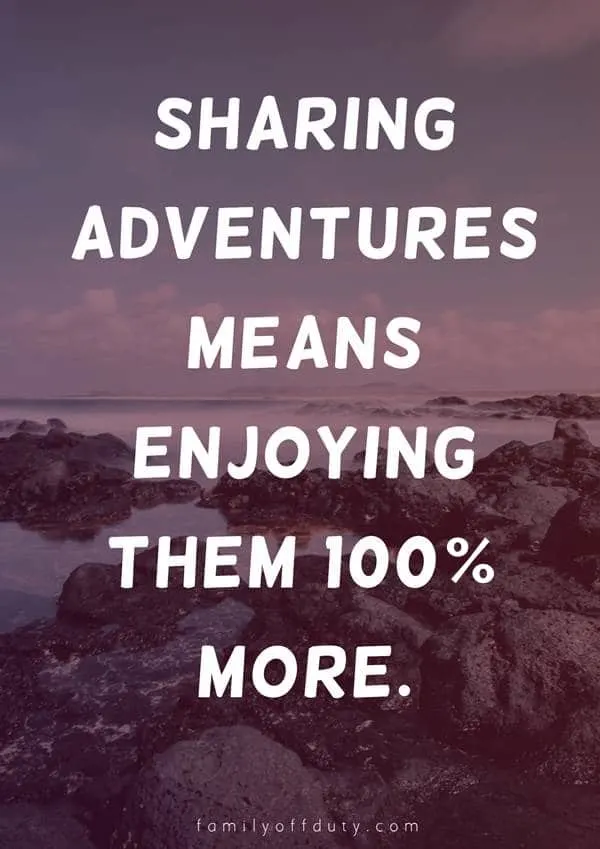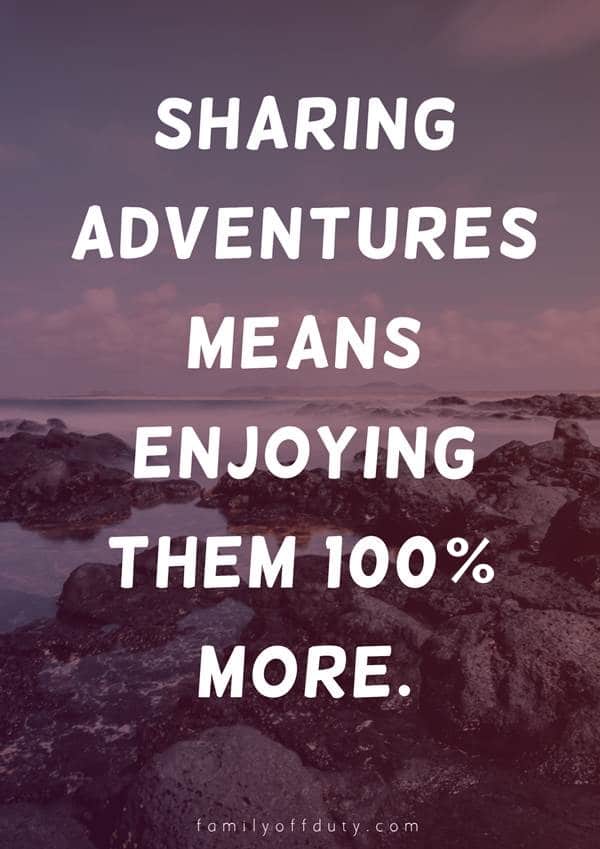 There is definitely an undeclared bond that you create with the people you travel with and that makes you enjoy the travel way more.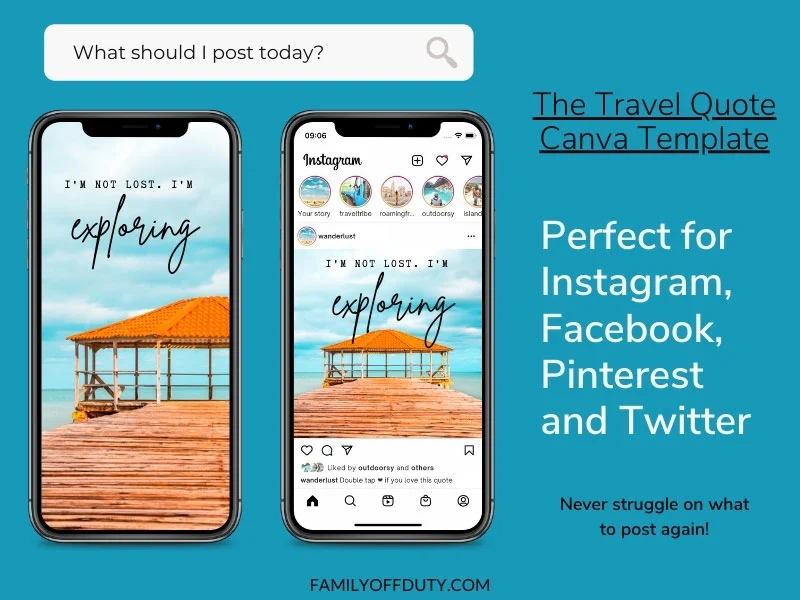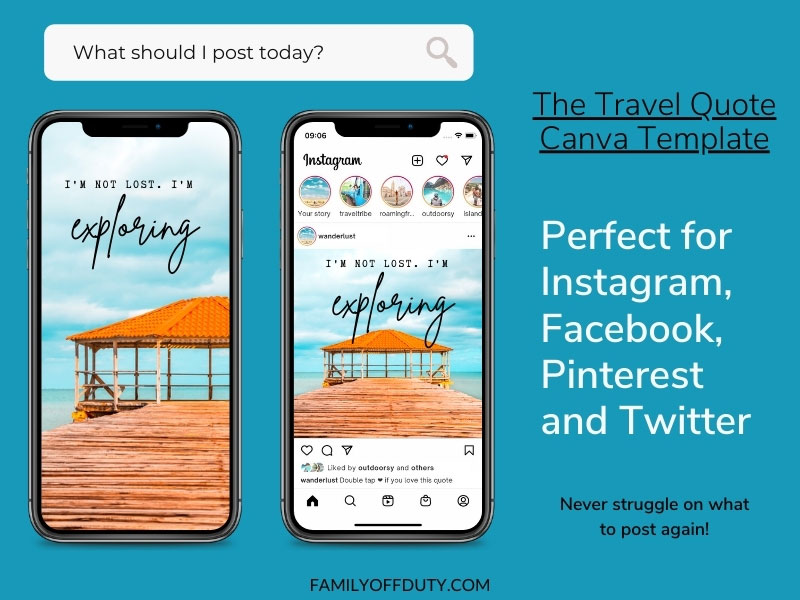 4. Friends and travel quotes
"Travel is better with friends."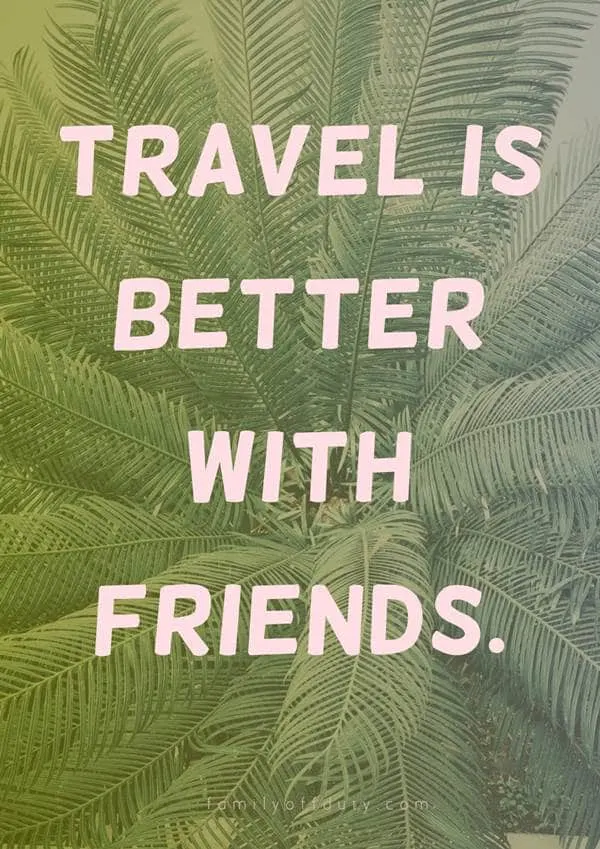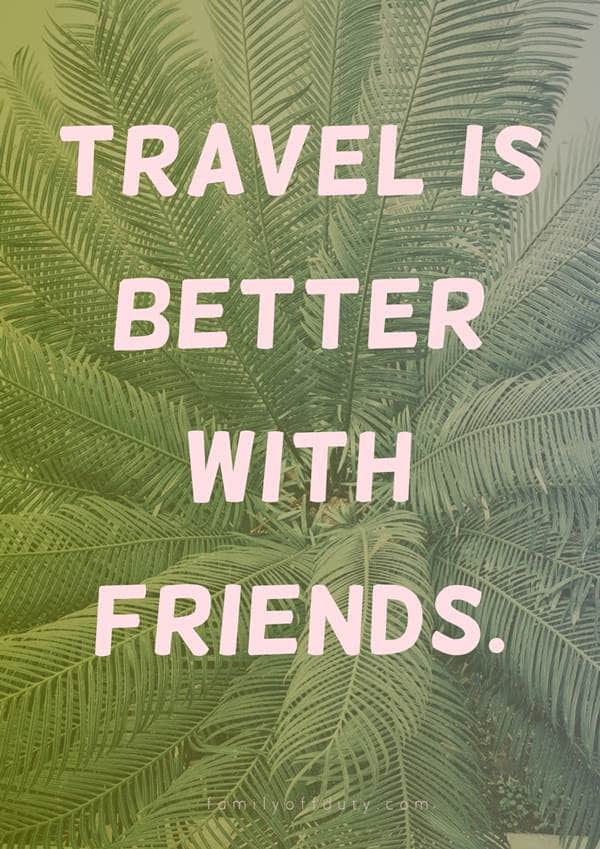 You may agree that travel is already a joyful activity, but when you add your best friend to your trip it turns even better!
"As with any journey, who you travel with is more important than the destination."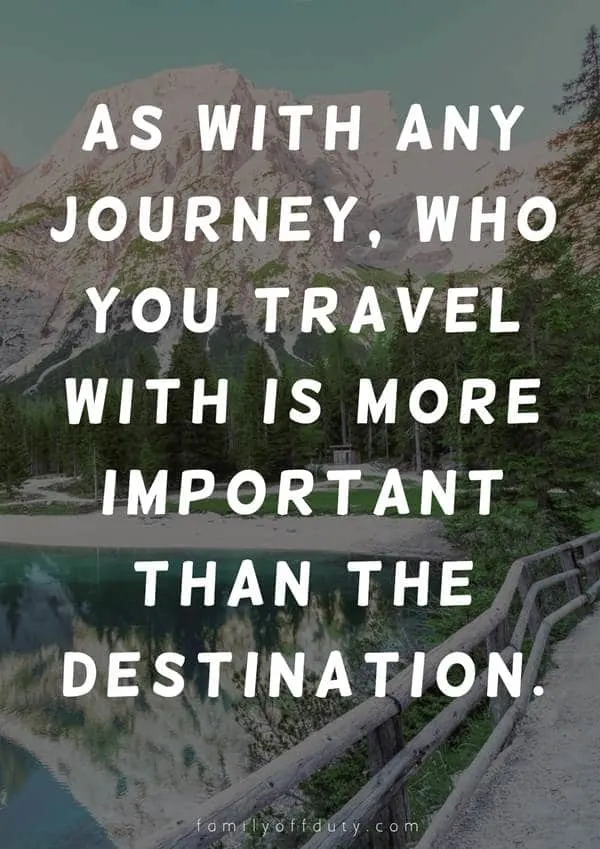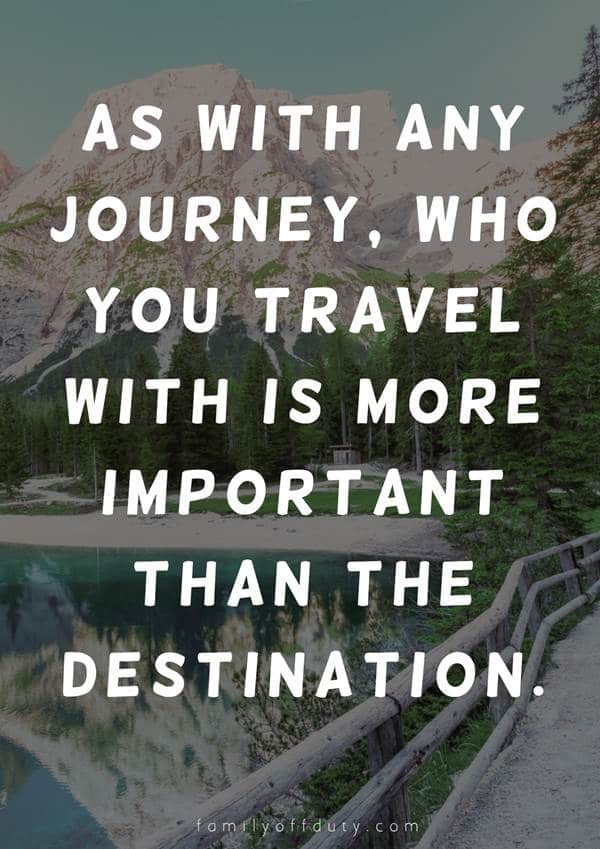 Oh, this is so true! Exploring an unfamiliar place while getting lost with someone you love will always be the best part of any adventure.
"If you want to go fast go alone. If you want to go far go together."
This is a very wise African Proverb.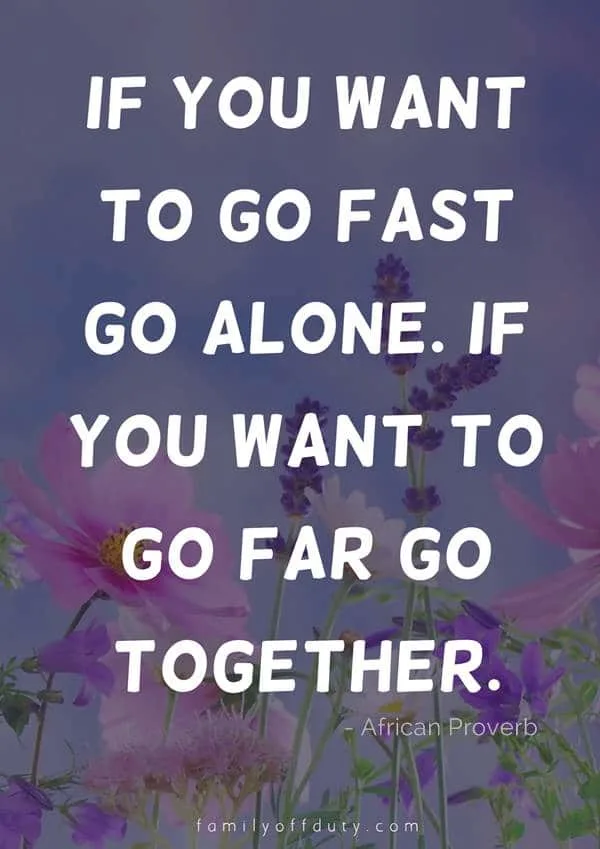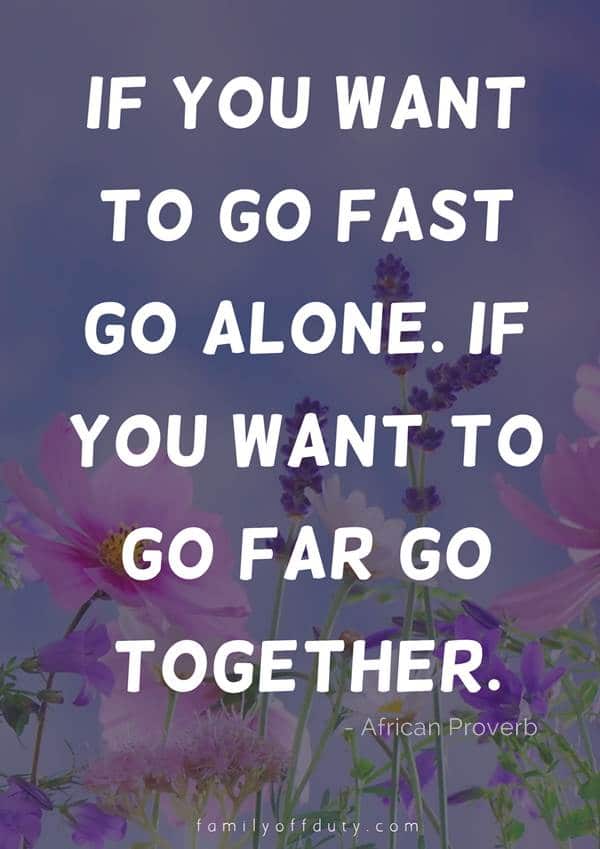 It is very relevant for the moment we are living, not only for travel.
It seems life goes faster than ever and our connections are lost between all the information around. But don't forget that in order to go really far it is good to have great company.
"In life, it's not where you go – it's who you travel with."
And we end this article with this quote from Charles M. Schulz because the friendships we make and the adventures we take in life (not only travel related) are best experienced with the people we love beside us!
---
More Wanderlust Travel Quotes that you will enjoy: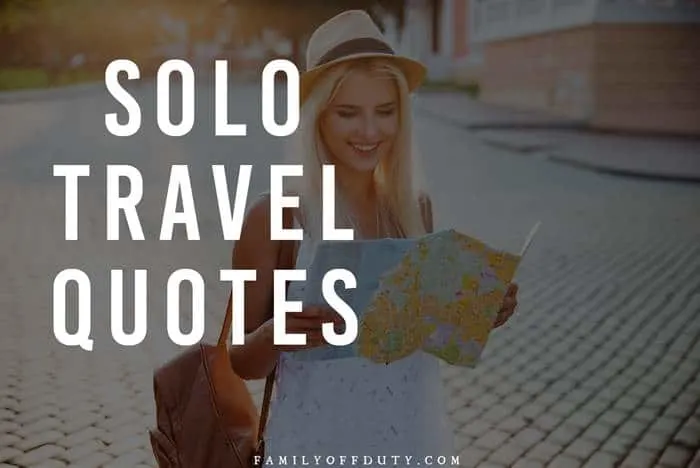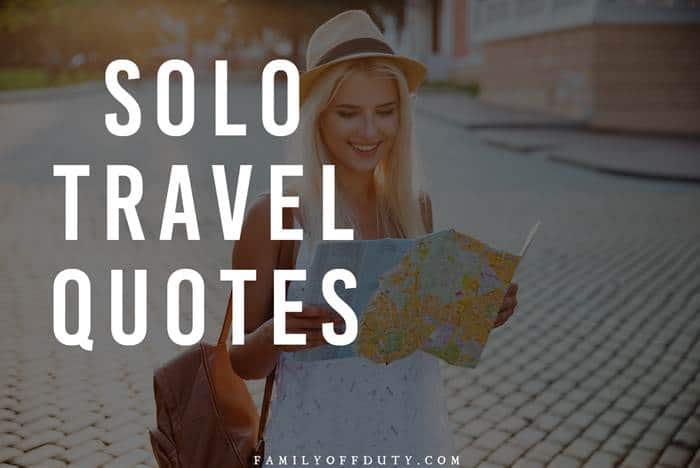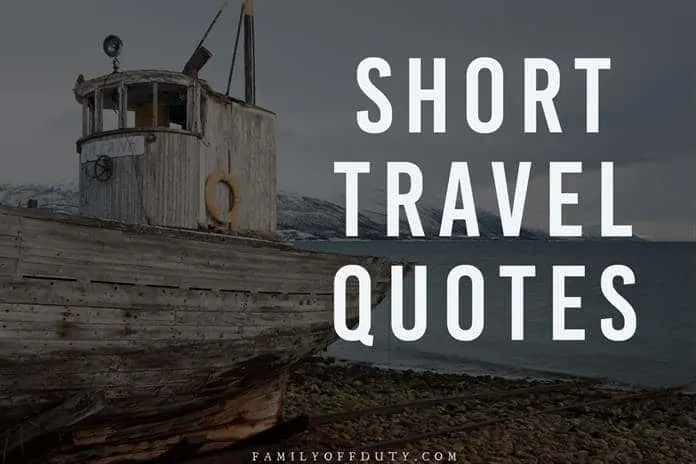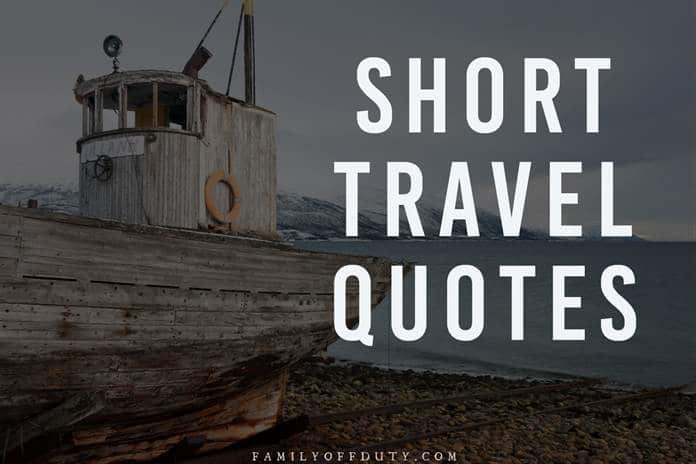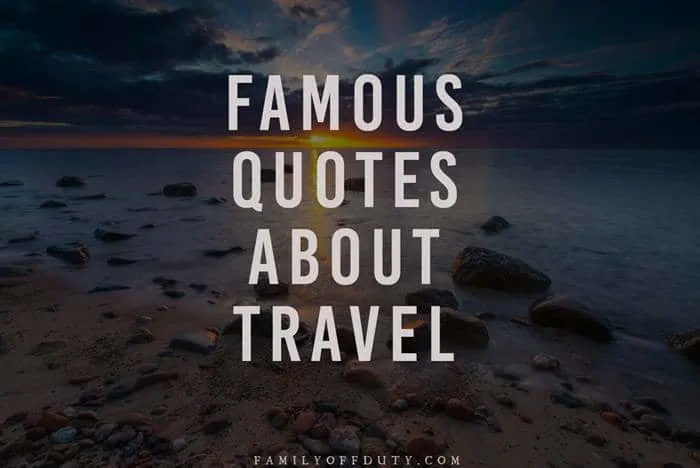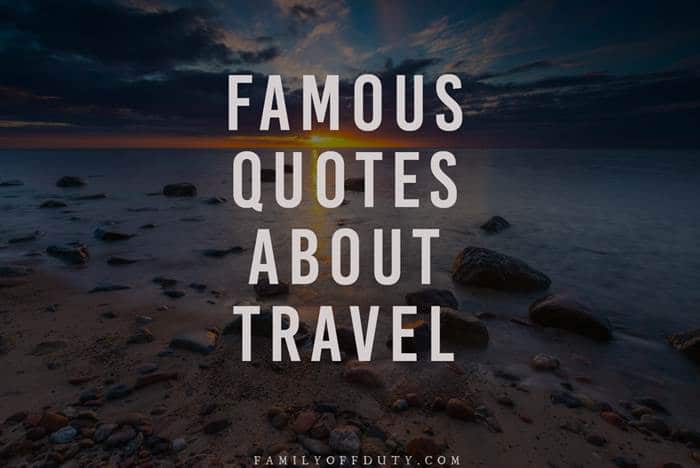 Love this travel friends quotes article?
Please share:
PIN FOR LATER!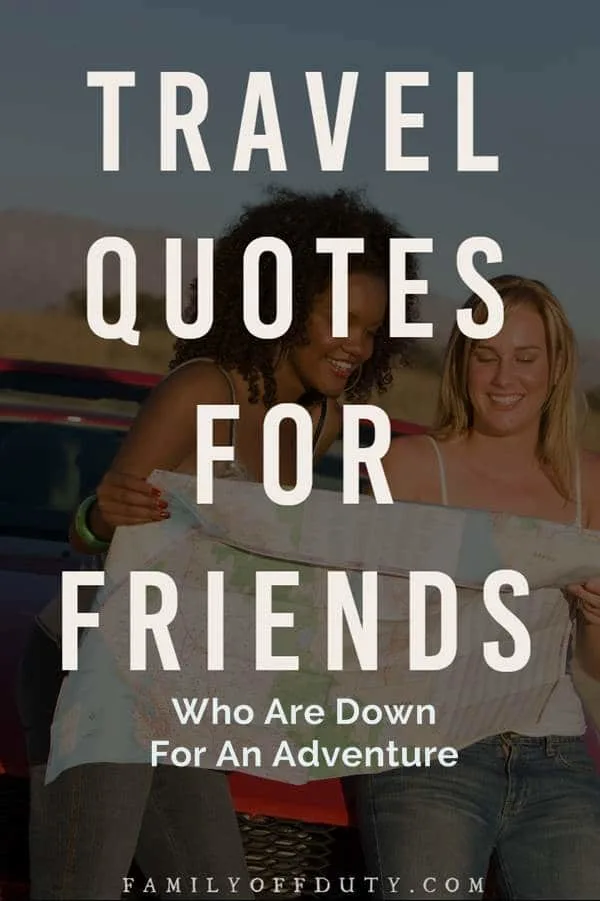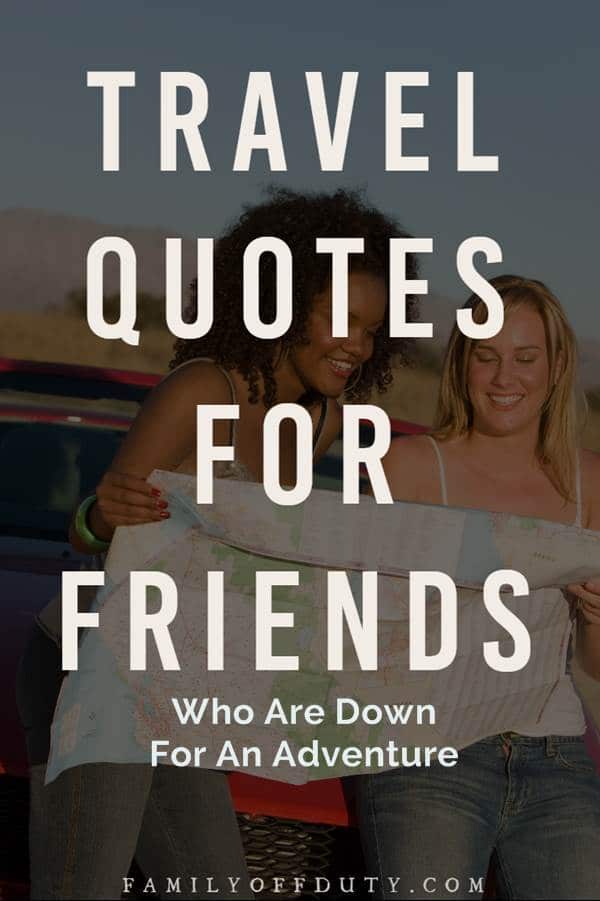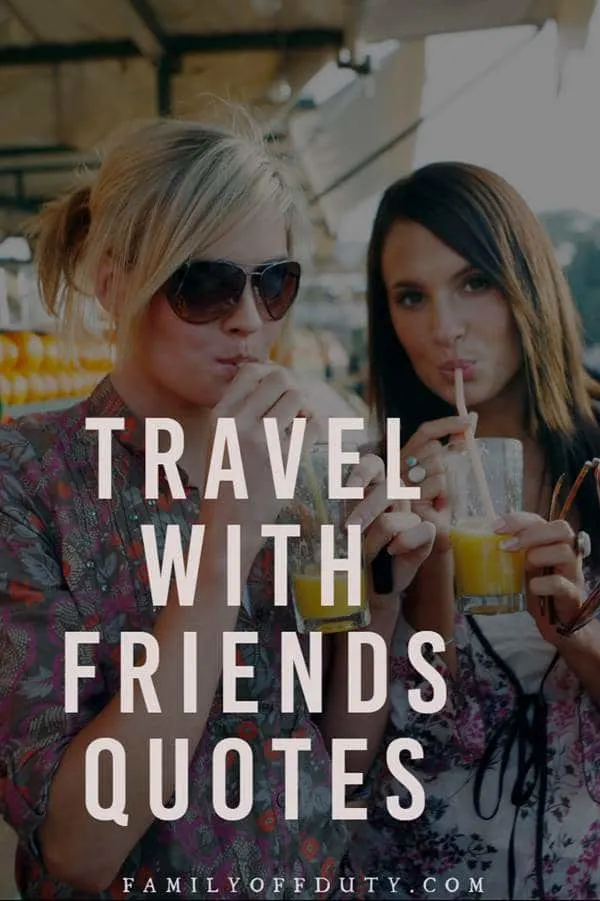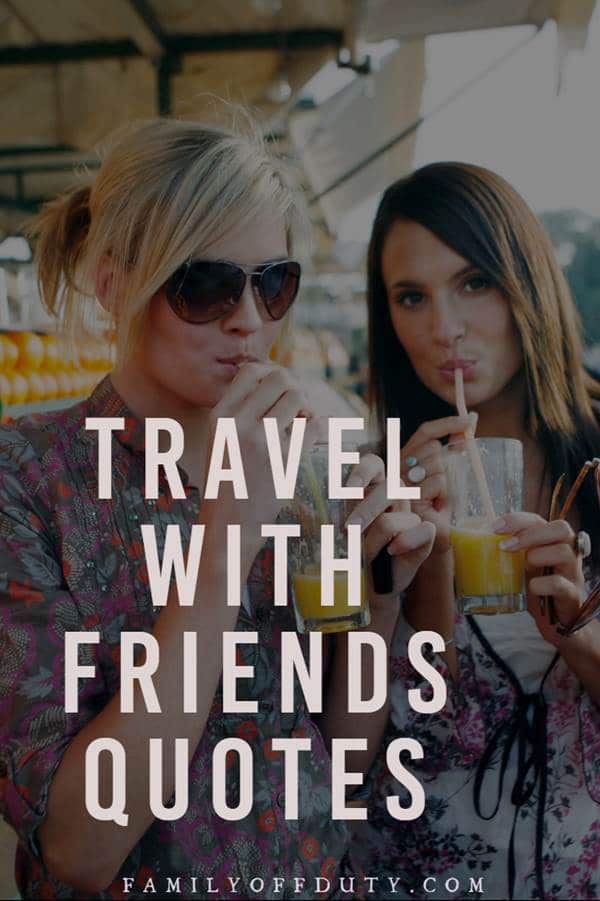 Quotes travel friends