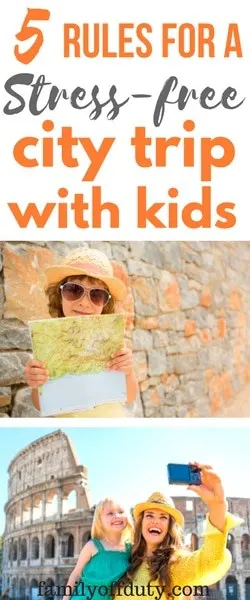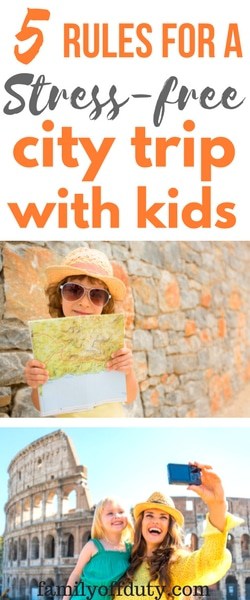 Are you planning to visit a big city during the kids vacation? You are wondering how everyone in the family is going to enjoy a city break?
We are city break addicts and I can tell you that wandering busy streets in a stranger environment, with or without a stroller, see the most that the city can offer while keeping everyone safe and happy can be a challenge!
But city trips with children don't need to be chaotic, in fact they have the potential to be perfectly fun and enjoyable!
Looking for Family Travel Inspiration? Check out Travel Destination section here!
5 Rules for a Stress-Free City Break with Kids
City trips are one of our most favorite trips and we have taken our daughter to countless cities on holidays! City breaks offer children of all ages a large range of suitable activities and experiences not always available elsewhere.
And by going to city with kids, which demands us to research even further than we would have without them, we find that we don't easily fall into a tourist traps. Instead, we end up discovering more unique places and experiences, and getting rewarded with so much fun as a family.
We have traveled as a family to dozens of the largest cities in the world. And we know that a trip to Paris, London, NYC, São Paulo or any other big city needs careful planning to be a success!
In this post I will give you our personally tested and proven top 5 rules for a stress-free city break with kids.
So follow our tried and tested travel tips, hit the streets and have an amazing family time!
Find out here our favorite cities in Europe!
1. GPS watch for kids
I almost learnt this lesson the hard way but we all know that losing a child is one of parent's biggest nightmares.
I went through a whole 5 seconds of thinking I had lost my 3 years old in a completely overcrowded place in NYC and that terrifying feeling I surely wish nobody ever have to go through!
Although it was only 5 seconds it was by far the scariest thing I ever went through and I cannot say that my life has been uneventful.
That experience left deep scars in my soul, to the point that years later even the thoughts of that moment would bring tears to my eyes.
Had I lost my child that day it would be pretty impossible to find her in that crowded, loud place. That is why I now know that a GPS watch is a must, especially for young kids! Still I hope you never have to use it – kids will like the watch anyway.
This is a great guide for GPS watches for kids. Whatever the watch you get make sure you know how it works and test it at home before traveling.
Related: The top 10 tips for travelling Europe with children!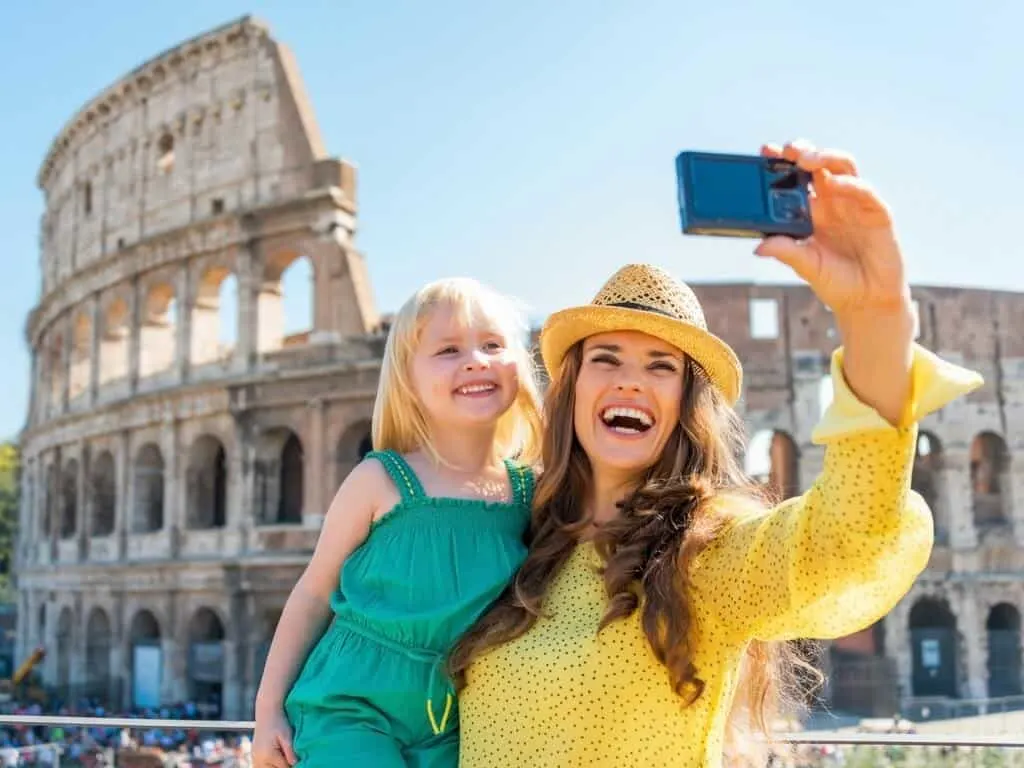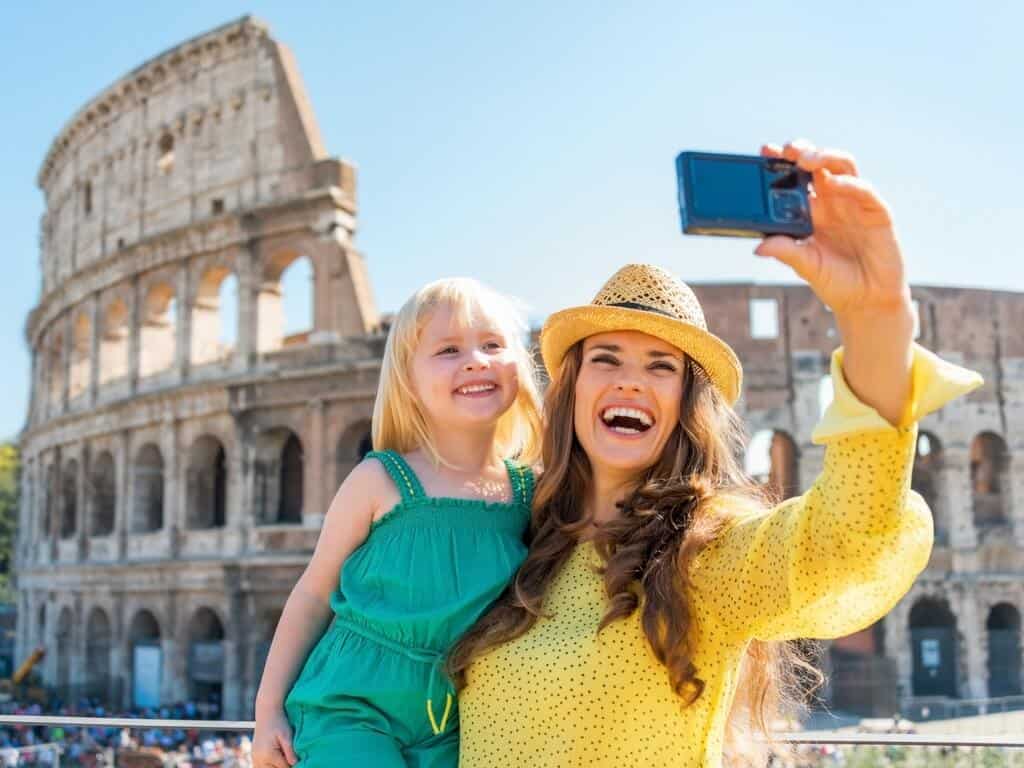 2. Get the kids excited about the destination
Maybe you dream of visiting Paris but your children may not be that excited!
While planning the trip and before leaving encourage the children to learn about the destination.
What is special about it? Are they going to see pretty different architecture, people, food, language?
Is there a child's character or book author from there? Any kid's movie filmed there? Maybe you can visit the places the kids see in the movie.
There are many guides, books, subscription box and even sweets from destination that will help your child get excited about visiting it! Get creative and fuel the excitement in the leading up to your trip.
Take a look at our post about Ways to Entertain Kids During Travel.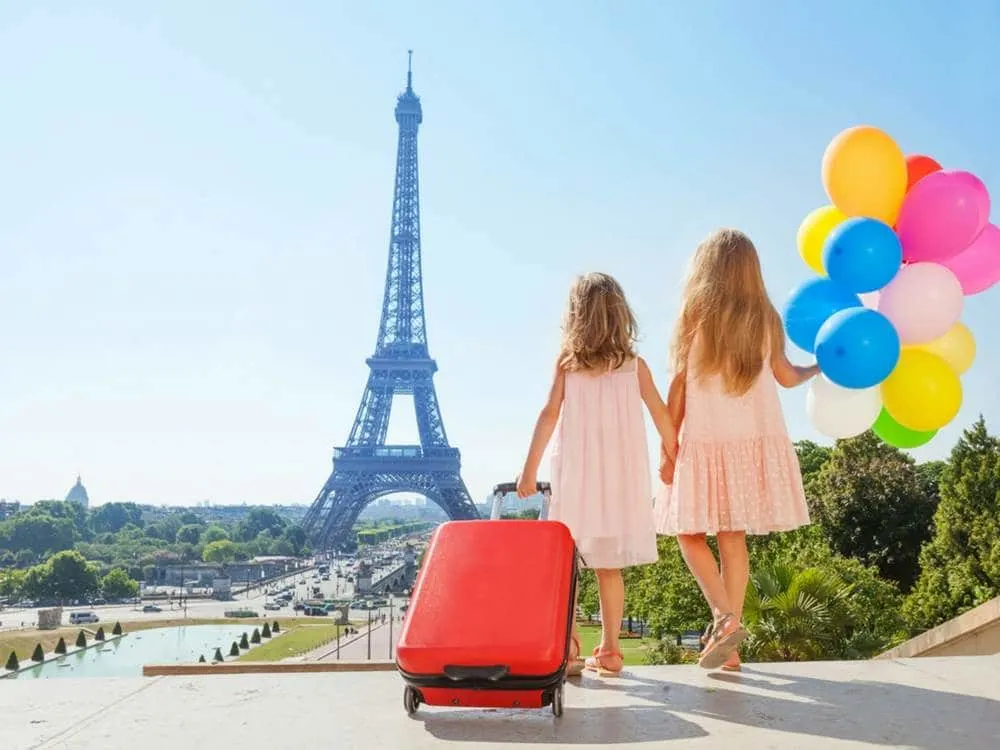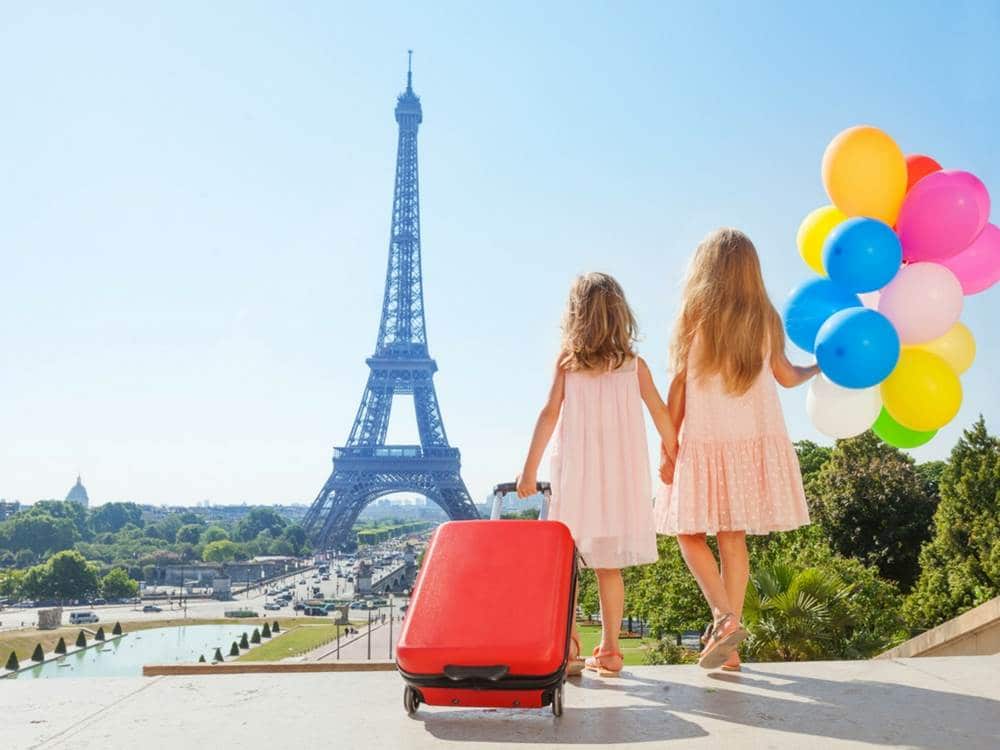 3. Schedule down time throughout the day
Short city breaks can feel a bit hectic when you only have a couple of days to go and see all the sights and offerings of a large city.
But scheduling down time is something we do every time we visit a city. No matter for how long we stay there.
This is a moment for unwind, relax and we also use it to reflect on things we saw and learnt especially after visiting a very busy touristic sight.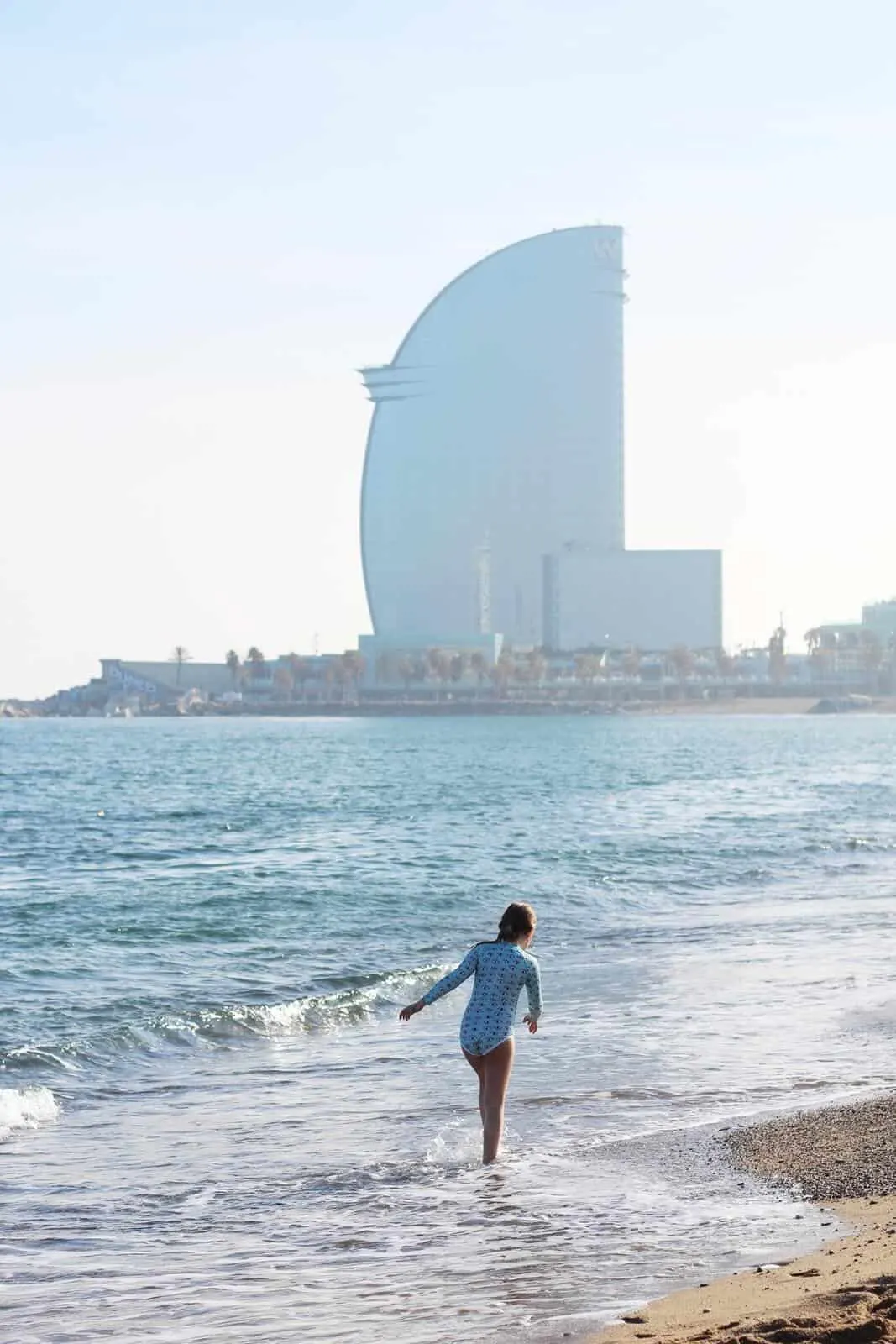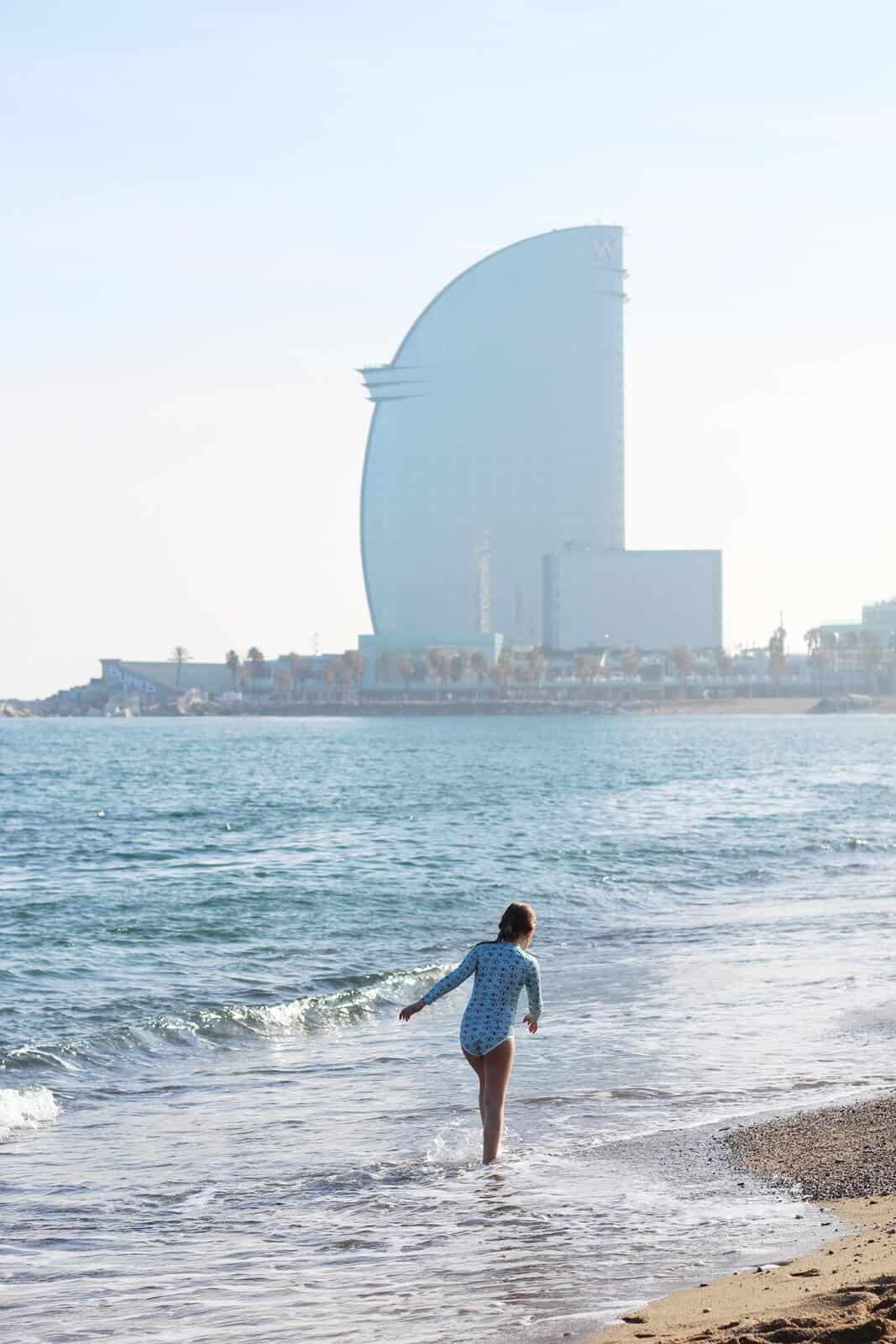 We never leave home without knowing all the green areas, public parks or squares in the vicinity of the sights we want to visit. We plan a few stops like that throughout the whole day to just take a break, let the kids play free for a while, get some food and check how to get to our next attraction if we haven't already.
And we plan these breaks when making our daily schedule, always. If you check our trip to Barcelona with kids, which was super busy and full of activities from beach to skiing, you will see that we stopped every day at a park or the beach to just chill.
And guess what?
The locals do that too so we think of it as added bonus; experiencing a city in the way that the locals live it.
Related: Travelling to Paris with kids? Click here to see the best things to do in Paris with children.
4. Schedule family friendly attractions
This might seem like a no brainer but even experienced travelers can overlook this in the excitement of a trip.
Not every city is made the same when it comes to child friendly offerings, but there will be options everywhere. Just as important as scheduling down time it is to make sure that you visit kid friendly attractions for pure child entertainment.
Young kids can't simply enjoy a war museum after another just as much as an adult interested in history would. Even though we think it is important that kids learn about history, it must be age appropriate and just the right dosage to not put them off learning more.
For instance, during our trip to Berlin with our daughter we visited the open Memorial to the Murdered Jews of Europe. My daughter, then 5 years old, could not understand the significance behind those concrete slabs. We didn't push it and explained in very easy 5 years-old-digest words what that was about and only wandered through the slabs for a few minutes.
Here we had to compromise because there was a lot that my husband wanted to see but not appropriate to young children. We then decided to split for an hour; my husband visited the information center under the memorial and I took my daughter to play in the Tiergarten public park next to the Memorial.
5. Consider a child friendly accommodation
The accommodation is really the last piece of the puzzle here and it can make or break your city trip.
At the end of a busy sightseeing day kids may be grumpy and tired but a child friendly accommodation will put everything back in place.
Think about accommodation with swim pools or kids club, games room or playground. Whatever makes them feel like they are home and playing.
For instance during our trip to Rome in the middle of the summer we decided to get accommodation in a camping site chalet. We got a great place with private bathroom and air co while having all the freedom of a camping site and only a bus ride away from the city!
The day we visited The Vatican with a young child and walked over 18.000 steps before 2 pm we knew exactly what to do; go back to our accommodation and spend the rest of the day by the pool.
In that trip we did everything we wanted to do and everyone had a great time because we had a fun place to relax and recharge despite the heating, crowd, amount of walking and historic sight seeing.
In fact it was one of our best summer trips!
That goes to show that a little planning makes such a big difference in the outcome of your travels.
So next time you are planning a city break with kids, check this post!
Pin it now for when you are ready to plan your city trip with kids