Essentials for camping with kids
Looking for first time family camping essentials? read on to find out our essentials items to take on a family camping trip.
Spending time together in nature is always fun, especially when it includes sleeping in a tent under the stars!
Camping is a great way to take a low cost family vacation, or just to get out of town for the weekend, enjoy the fresh air and have some active time with your family.
When you're traveling with kids there are some items that should be considered essentials in your family camping checklist, and you don't want to end up at camp without them!
Before we had kids our camping was a little more adventurous and we could make it do without some of the essentials. But with kids we try to have more than just our basic camping equipment, tent and cooking utensils.
So if you are taking the children camping for the first time just read on because today I am sharing my favorite 10 essentials for camping with kids to make our camping time fun and comfortable.
10 Family Camping Essentials Checklist
1. Sleeping Supplies
Not only will you need tents for your family, you'll also need blankets or sleeping bags, pillows, and usually an air mattress or mat to sleep on in the tent.
But when it comes to camping with kids you may want to pack a few comforts from home. So along with the best camping gear for kids plan to bring a favorite stuffed animal or blanket for your child to cuddle with when sleeping away from home.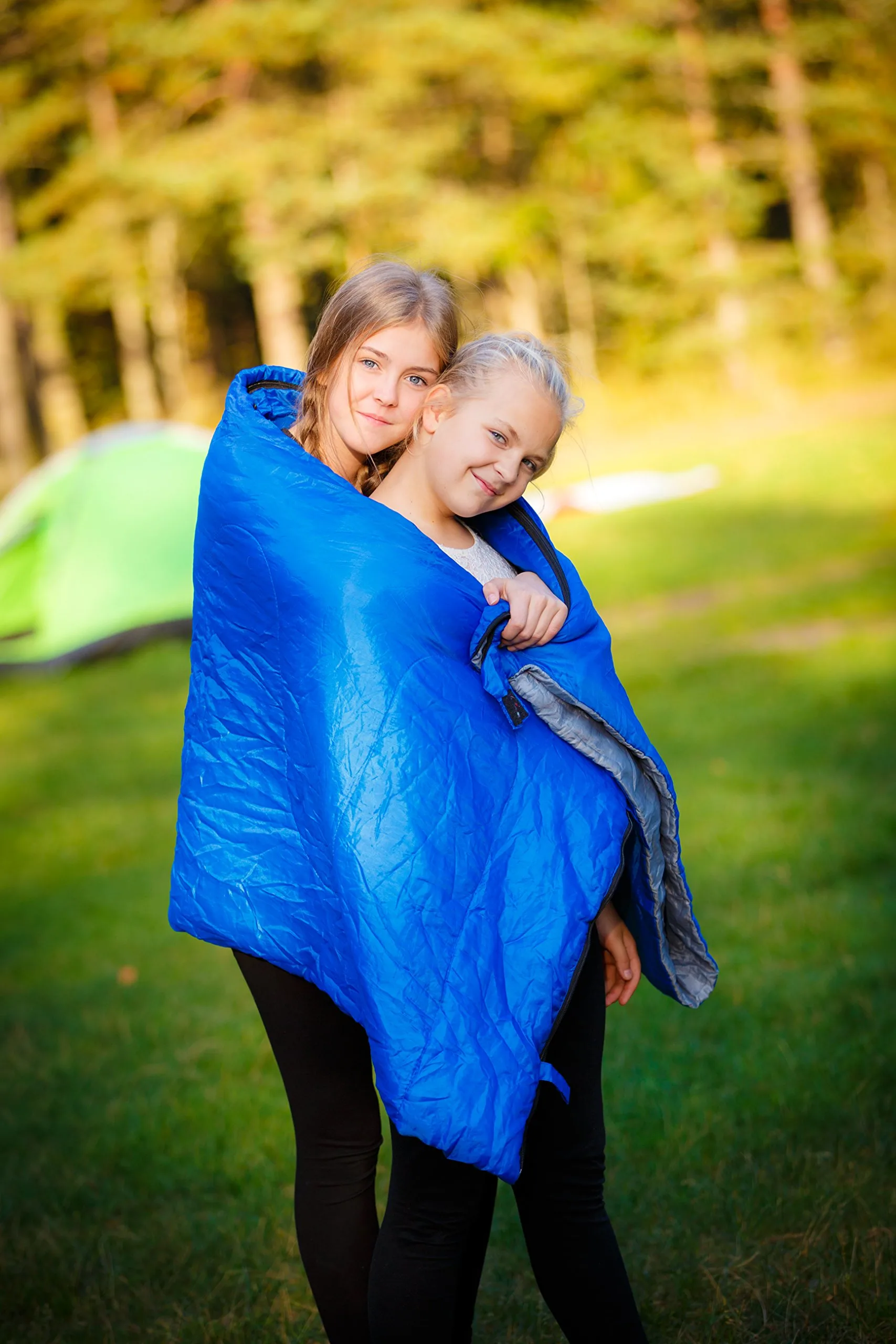 2. Hand Sanitizer
I love that camping gives the children so much opportunity to explore and a true hands-on learning experience.
However the camp bathrooms may be a few minutes walk making it inconvenient to wash hands before each meal or snack.
Plan to bring hand sanitizer or soap to quickly get rid of dirt from your child's hands before they eat. They also come in handy small package that you can carry on your purse.
3. Camp Friendly Snacks
Some of our favorites to pack for car and road trips come very handy here too. Simple snacks that are already portioned and travel well without a cooler make great camp snacks for kids.
Don't go too fancy because they'll probably be eating on the run. Keep in mind that snacks such as crackers and chips are less likely to get dirt stuck to them than sticky snack items like fruit snacks or ice cream.
4. Sunscreen
The aloe in your first aid kit is to soothe sunburned skin but you can prevent this with a generous layer of sunscreen a couple times per day. Be sure to add more after water activities!
5. Toys and adventure gear for kids
Don't forget your kid's favorite toys to take camping. Relax in a camping chair while your kids get their energy out riding a scooter or bike.
Most games and activities that you can take as entertainment for kids on the beach you could bring to your camping trip too such as a ball or frisbee for them to play with.
I love this fun camping exploring kit where the kids can go out on a real exploration with appropriate gear.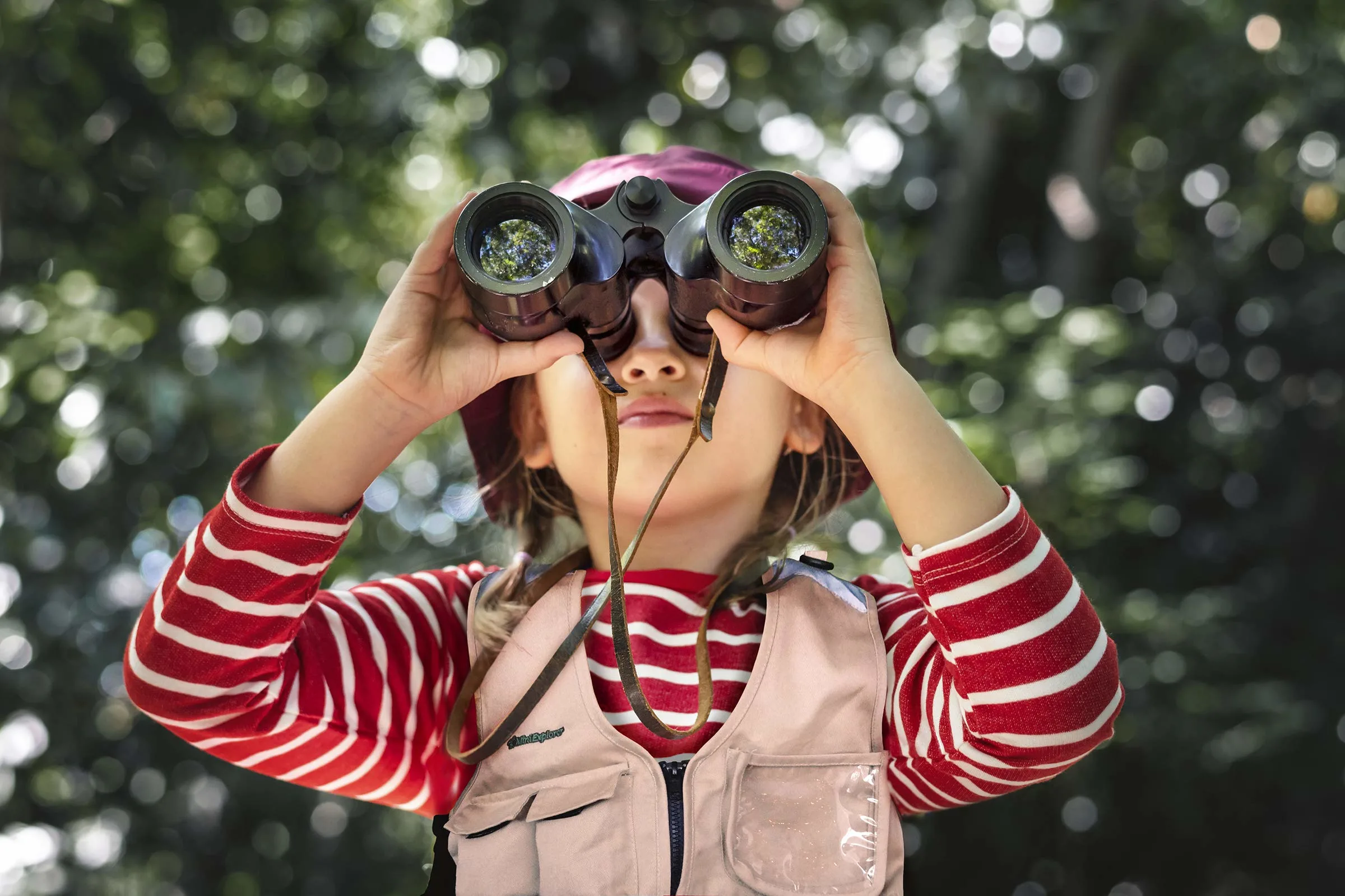 6. Baby Wipes
This is not only a camping essentials with toddlers and babies around. A pack of wet wipes come in handy to clean older kids face and hands too and even adults.
Showering after time in the lake or a nature walk is best but kids are encouraged to explore the outdoor and will get dirty all day long at camp, so for those times plan to have baby wipes. You can use them to wipe off dirt, mud, and clean up faces after eating.
7. Flashlights
Some of my fondest memories come from our daily camping activities at night. But even the bravest of kids can get a little spooked by being in the wilderness at night.
Campgrounds vary in terms of how much lighting they leave on in the park at night time, often turning off most lighting to encourage campers to wind down and head to bead.
Let each child have their own flashlight or electric lantern for nighttime. Also a lot easier if they have to use the faculties after the sun go down.
8. Campfire Cooking
Camping is the time to get the kids involved in cooking and teach them to be resourceful by using only the basic items we have available to cook food and treats.
S'mores are a sweet treat to have in the evenings after the sun goes down so don't forget to pack food supplies and skewers for roasting.
These are fun skewers for roasting marshmallows. The skewers can also be used to roast hot dogs at dinner time! Kids love making their own meals by the campfire.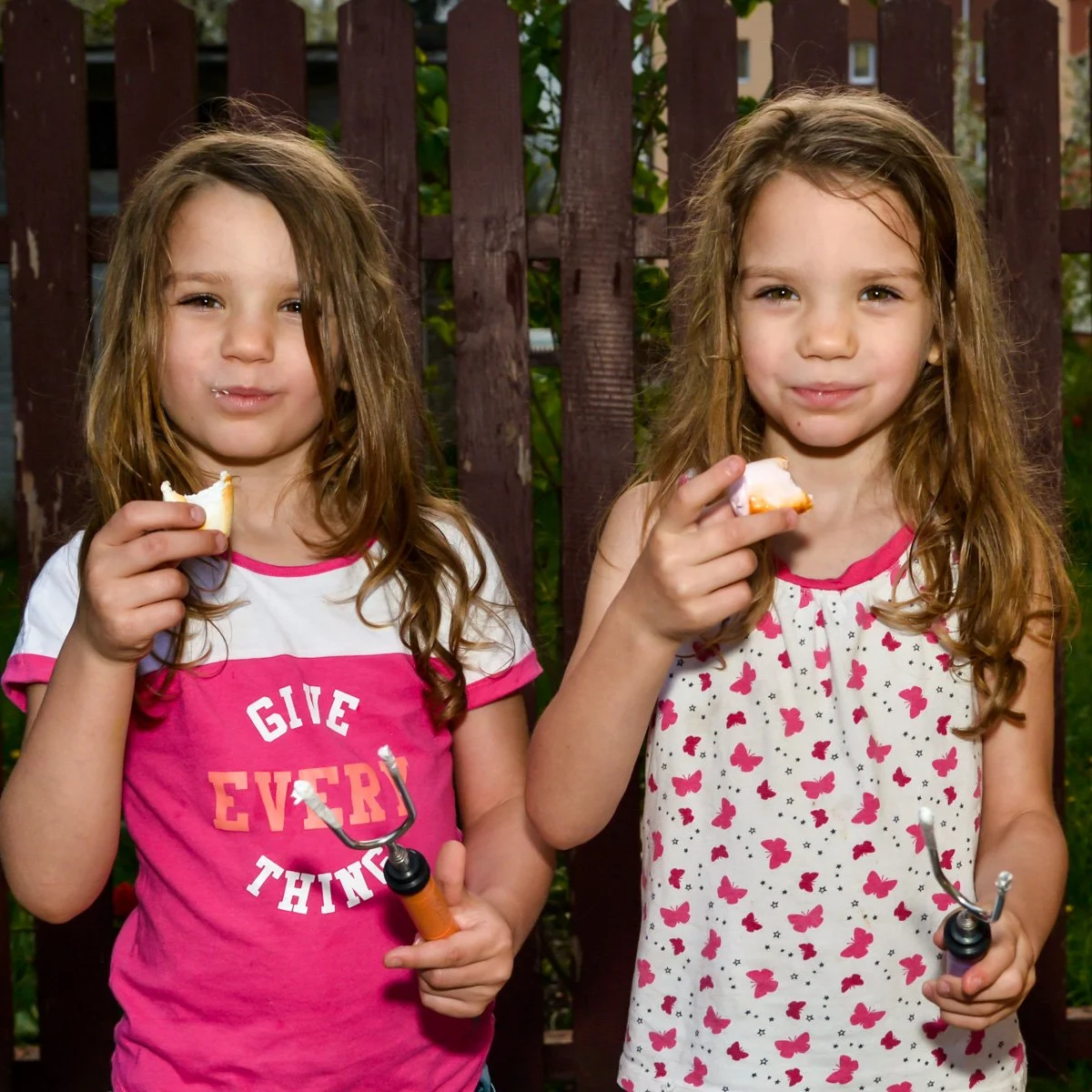 9. Insect Repellent
There are many options for repelling insects while camping. You can get bands, candles, or spray to repel mosquitos or ants.
10. First Aid Kit
Camping safety is the utmost importance. Kids are likely to get a few scratches or bug bites while camping so it's best to be prepared with a full first aid kit just in case. Hopefully you won;t need to use it but better safe than sorry, right?
Add calamine lotion, tweezers, and aloe to your standard kit and any other skin cream your kids might be used to already.
---
Camping is a frugal family vacation option that kids can enjoy regardless of their age.
These camping essentials will make your trip a little more fun and you can be assured that you're prepared for almost anything! Happy camping!
More Tips for Camping with Kids:
PIN FOR LATER!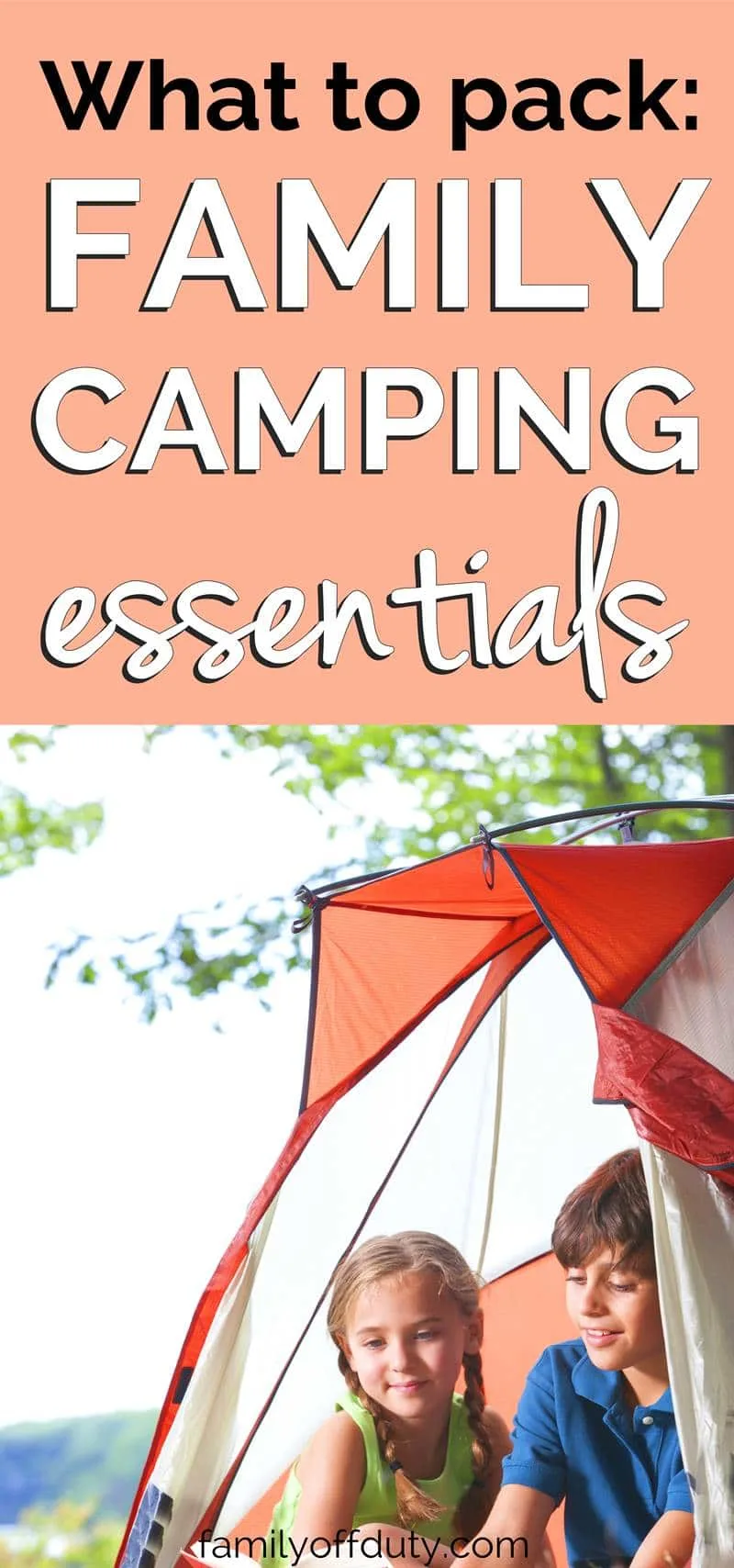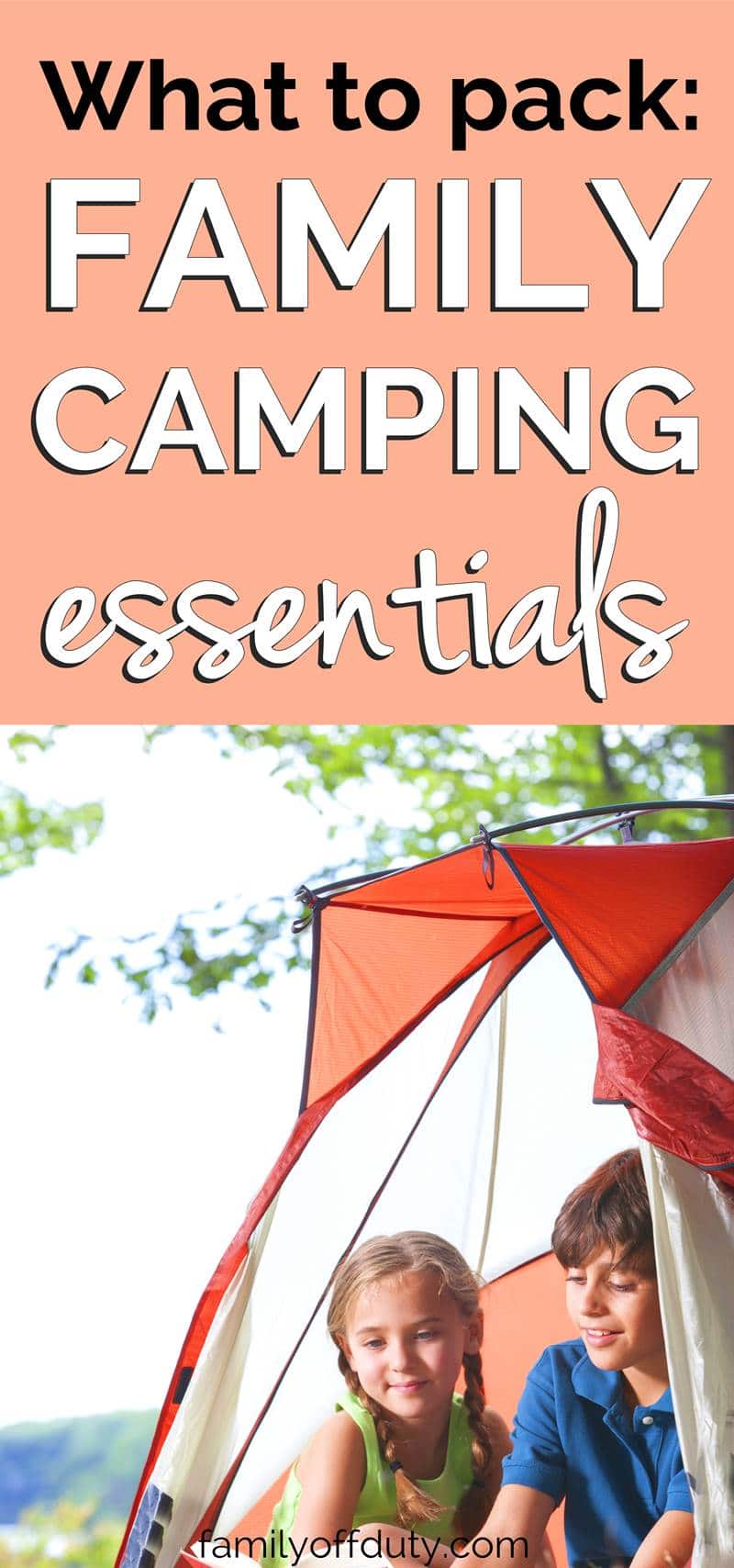 Camping for beginners family