Summer camp is an exciting adventure for the children. It may be their first time away from family overnight or they may be reunited with camp friends from previous summers.
Each summertime season we are busy getting ready with the right supplies to ensure an amazing summer camp for kids.
And it doesn't matter if your kid is going to a day camp, sleepaway camp or summer church camp. Having everything they need for their stay is super important, especially when away from family and their usual environment.
Check out our favorite camping posts here!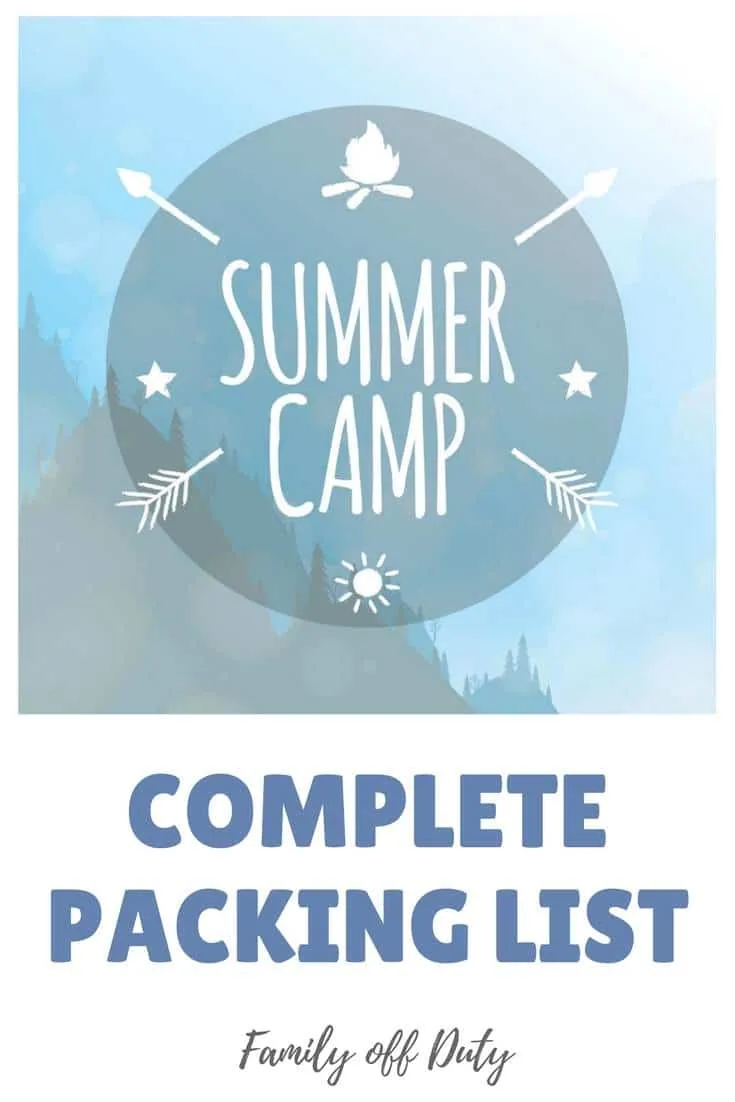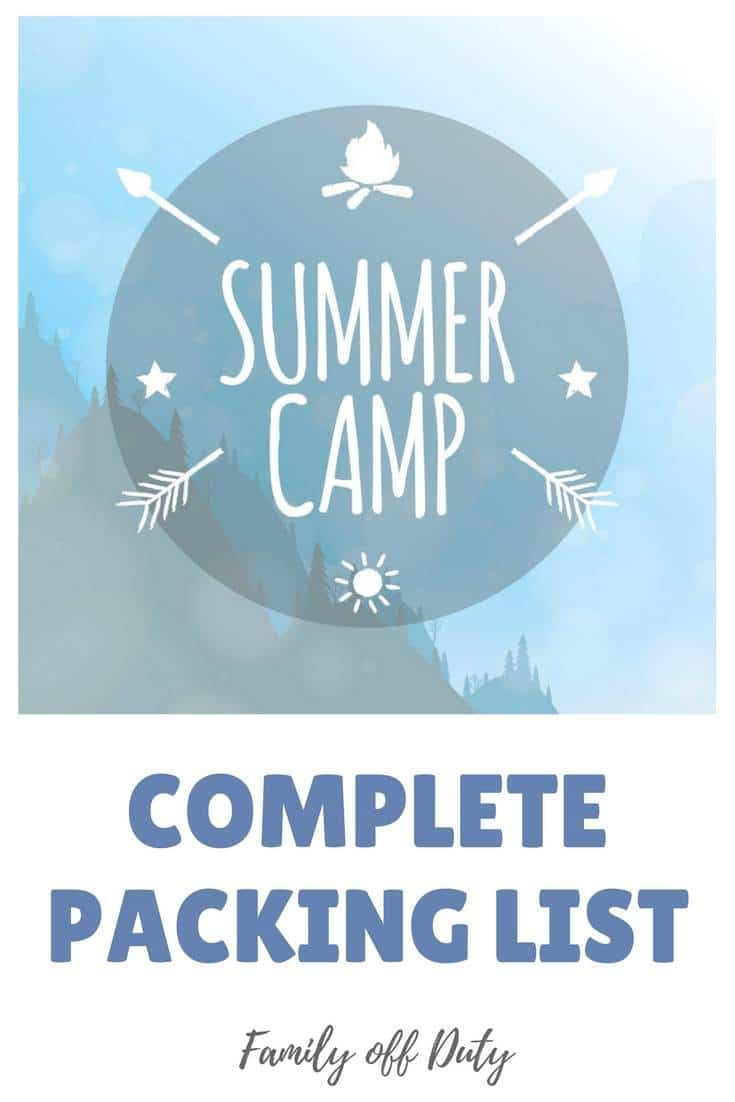 Summer Camp Packing List and Tips
Making a packing list for kids makes it easier to prepare for their nights away or day camping. But if it is your children's first overnight camp you might be asking yourself; what to bring to summer camp?
You don't need to worry, we have you covered with all the summer camp supplies list for the essentials that your kids will need.
Just keep reading below. I'm sharing packing tips for overnight summer camp for kids to make camp preparation a little easier for everyone.
How to pack for summer camp
Before you begin packing for summer camp, consider the weather at the location. What you pack for your child will vary greatly depending on the weather forecast.
Kids camping in rainy weather will need more changes of clothes, socks and extra shoes in case they get muddy or wet. A rain boots is also recommended, and possibly a must! Our favorite ones are here.
Kids camping in a hotter area may need warm weather clothes for the day and cool weather clothes for chilly evenings. Plus plenty of sun protection items such as sunscreen, hats, sunglasses etc.
Clothing
Below is a general list of clothing your child should have packed for camp.
Be sure to add any extra based on any special summer camp activities that may be available.
A mix of long and short sleeve shirts, pants, underwear and socks for each day at camp. Then pack a few extra outfits in case of spills or other issues.
A jacket or sweater dependent on weather. Hot temperatures often drop by evening so make sure your child has something warm to wear.
A pair of pajamas for every three nights at camp (or as often as your child prefers to change their pajamas) and an extra pair in case of spills or night time accidents.
Running/hiking shoes, boots, flip flops
Hat/bandana
Swimsuits
Don't forget to label your kids clothes, they are easy to lose or get mixed up.
Personal Hygiene Items
Most summer camps aren't there for roughing it and have plenty of showers and bathrooms for campers.
Explain the importance of proper hygiene and be sure your child arrives at camp with everything they need to stay clean. Below are important items your child will need while away at camp:
Shower caddy for toiletries
Shampoo
Conditioner
Deodorant
Toothbrush
Toothpaste
Washcloth
Soap
Towel/Beach Towel
Feminine Products (as needed)
Comfort Items
Being away from family for a few days or weeks can make children home sick so packing a few comforts from home can be helpful in boosting their mood.
Don't pack anything your child will be really sad to lose or anything of monetary value. Camp isn't the place for those kind of possessions as they could become lost or ruined.
Here are a few suggestions of items you can pack for kids to keep them company while at camp:
Soft blanket
Pillow
Stuffed animal
Pictures of family
Good to have during the camp
This items may not be necessary or may be required depending on what is available iny our kids' camp.
Laundry bag
Sleeping bag
Small backpack
Reusable water containers
Pre-addressed and stamped postcards/envelopes.
Sunscreen
Bug spray
Sunglasses
Fun items to take to camp
I also suggest packing some fun things to bring to sleepaway camp. They will also coming in handy during the bus trip.
These small items don't take much space and will help the kids to socialize through play:
A couple of their favorite books
Things NOT to take to a summer camp
Some things don't belong in your kid's bag to summer camp.
Summer camps are all about being social with other kids, making new friends, enjoying outdoors and being active. Therefore you should not send any item that is defeats that purpose.
Items to be left at home include:
Electronic devices
Cell phones
Individual music devices (ipod, mp3 player). We love audiobooks for road trips but if it is to be listened individually with a headphone it is best not to take.
Anything valuable that your kid will be upset if lost or broken.
Fancy clothes (they may get ruined).
Any food including peanuts or nuts – think of other kids that might have allergies.
Sleepaway camp packing tips
Summer camp is a great opportunity for the kids to be more independent and do things on their own.
While we want to encourage such behaviour it is a good idea to provide ways that they can be independent and organized away from home.
One hack that I use for my kids is to organize their clothes and necessary items in small packing cubes for every day. This help them to stay on track with the amount of clothes packet and keeping minimum washing. This informative post with a video has more information on hot to use packing cubes.
I also add the bedding in another larger packing cube. When all is together, inside its own packing cube, it is a lot easier for the kids to manage supply and stay organized. This is very effective if you have younger kids but also if you are searching for packing tips for the summer camps for teens.
As mentioned before, label any personal item and show your kid how to spot if the item is his/hers.
Going to camp is a big deal for your child and should be an experience they look back on with fond memories. Before they head out write a few letters of encouragement for them to open while they're away in case they need a little reassurance when they're at camp.
Once they're home they'll have many exciting stories to tell!
RELATED ARTICLES