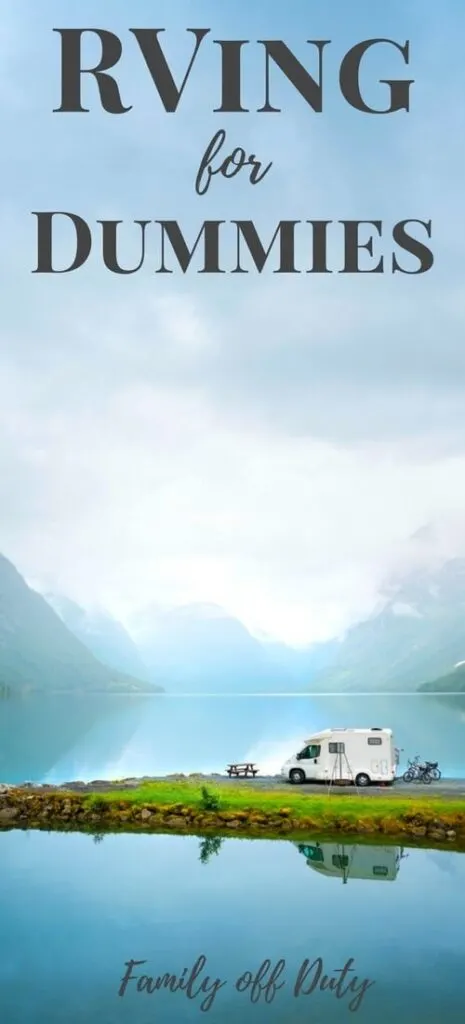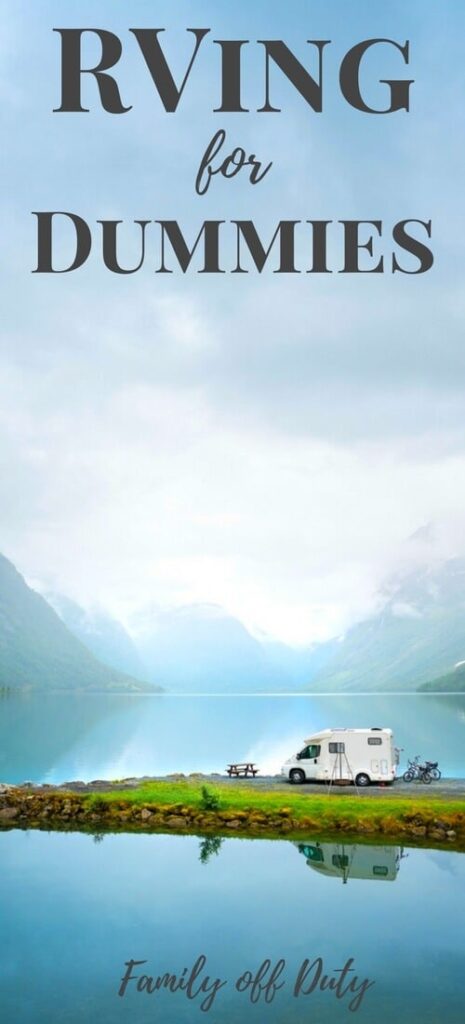 A campervan (or camper van), also referred to as a camper, RV or motorhome is a type of recreational vehicle that provides both transport and sleeping /living accommodation. We have had many RV experiences, rental but also as owners, so we have plenty of campervan and RV tips for beginners. Check what you can learn from our first time motorhome trip.
If you are looking for a first time camping guide with a RV or motorhome you came to the write place!
We have had a few experiences with RV and campervan rentals before buying our own camper. Back then we didn't have any idea of how it worked and what were the essentials for a smooth motorhome vacation.
Operating and driving a motorhome for the first time can be intimating, but with the right camper van tips it won't as hard.
Now that we have learned the hard way we can give you motorhome tips for beginners, checklist and the list of essential items you need in your campervan or motorhome, which will be handy if you are renting or buying one.
Check out our fave posts for great family adventures!
Tips for first time campers
Understand how your camper utilities work
Every campervan is different and will work differently depending on what utilities it has. So take the time to ask all the questions if you are hiring a camper, or learn about the utilities before buying one. Some questions to ask your rental company or owner:
About the vehicle:
How often do they service the vehicle?
What are the dimensions/weight of the vehicle? And check that they fall within your driving license permit. ( In Europe, the B driving licence covers vehicle up to 3,500kg. So you can drive many campervans with that license.)
How do the utilities (water, electrics, gas, heating etc) work?
How long does the supply last (gas, water, battery)?
How often should you check and recharge/refill the supplies?
How many seat belts in the vehicle?
What kind of power supply and plugs does the camper have?
About the vehicle insurance:
What does the insurance cover exactly?
Do you have access to 24 hour road assistance?
What do you do in case of breakdown?
Are you allowed to drive the camper in other countries? If so, does the insurance cover the same?
Are extra drivers included?
Is there a mileage limit?
General questions:
Where can you stay in the RV? Is it possible to camp outside campgrounds?
Where can you leave your car while you rent the motorhome?
Are pets allowed?
Are linen/towels and kitchen equipment included?
Can you return the camper in another location?
Do you need to wash the camper before returning it?
Do you need to fill the (water, fuel, propane gas etc) tanks before return?
Make your route and stop plans
We loved the flexibility of campers but you should know roughly the roads you are taking. Is it possible/easy to ride the RV there?
Also flag on your map where you could possibly stop overnight and/or camping site locations. You should also evaluate your consumption and think ahead of when you need to refill or empty your containers, specially in the summer where camping sites may be fully booked.
Make sure you download the area you will be travelling on Google maps before you leave (if you do not have an internet connection when travelling) in case your navigation system stops working.
But also allow for unexpected changes in plan
Driving a larger vehicle than you are used to requires more attention. You can become tired sooner than expect and have to make stops that you had not planned. Also it takes longer to get from A to B in a recreational vehicle than it would in a smaller car.
And don't forget that chances are that you are going to find somewhere really cool that you wish to stay another night, or you may realize that you don't actually need a full day to cover a particular attraction, so keep your plans flexible as much as possible.
First time RV Checklist
Campers have many utilities and there are essential details that you can overlook in the rush of a holiday (specially with children around).
Things like turning gas off at the cylinder, and remembering to close the satellite dish before setting off, or switching the power supply to your fridge when setting up your camper at the location.
This will become routine over time but if you are new to it it is best to just follow the checklist. We have a checklists for you with a few first time RV camping tips and tasks to remember:
Checklist of things to do at departure before setting off
Utilities and storage:
Turn gas off at the cylinder
Turn water pump, heating/air conditioner off
Unplug RV from power supply
Disconnect sewer and water hose
Switch refrigerator
Satellite dish/antenna flat if you have
Solar panel flat if you have
Retract awnings if you have
Empty trash/recycling
Lock outside storage areas
Drain tanks
Refill fresh water
Remove wheel blocks if you used
Stow entry step
Living area:
Close cupboards with locks
Lock bathroom and other interior doors
Close windows
Secure loose objects in the kitchen, bathroom and table
Before departure:
Check tire pressure
Stabilizing jacks up
Check bike rack
Check towed vehicle connections
Set GPS route or map
Check for litter left in the camping area
Checklist of things to do at set up
Plan RV approach path and angle to drive in the camping slot
Park so that electric, water, sewer etc are reachable from the position
Parking brake on
Level the RV if necessary
Chock your wheels
Unhitch RV from tow vehicle if used
Lower stabilizing jacks
Connect services (electricity, water, cable TV, sewer etc if available)
Switch the refrigerator to down on electricity
Turn on water pump, air conditioning/heating if needed
Turn on LP gas
Raise TV antenna/satellite dish
Set up awnings if needed
Put the exterior furniture out
Read some other tips for family road trips in a RV in this informative post. For inspiration check this excellent guide about hiring a campervan in Iceland with kids.
RV and Camper Essentials
Some of the tools and equipment that you need to work your RV, campervan or motorhome.A handy list for owners but just as important while renting, make sure to check that you have these essentials in your RV.
Leveler Ramps (Pair) To level your camper in non flat terrain.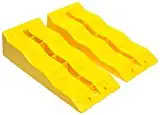 Wheel Chocks To prevent tires from rolling.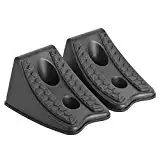 Porta Potty Tank Drops To break down the waste and paper in the toilet tank and improve odor.
Disposable or rubber gloves for when emptying the porta potty.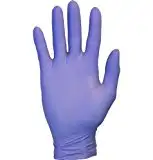 Electric Hook-up To connect ypour RV to the power.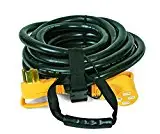 Sewer hook-ups to connect to the sewers

Drinking water hose To connect the RV to fresh water.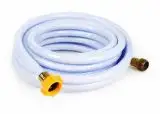 Screwdrivers
RELATED ARTICLES