What Are The Best Greek Islands for Couples?
Planning a Greek island trip with your loved one? We have rounded up the best places to travel as a couple in Greece.
With its amazing food, gorgeous beaches, and wonderful properties, the Greek islands is an excellent destination for couples who are looking to enjoy gorgeous beaches, delicious culinary dishes and exploring ancient ruins.
So, if you are looking to enjoy a quiet island getaway with your someone special while also being in the epicenter of ancient European history, you should consider visiting Greece so you can experience the ultimate in a romantic couple vacation.
But you know how many Greek islands are there, right? Too many to make our job any easy. With that said, the 9 best Greek islands for couples to visit are:
Corfu Island
Santorini Island
Mykonos Island
Zakynthos Island
Paros
Naxos
Rhodes
Ios
Crete
Read below to check which Greek island to choose for a vacation with your partner and the best places to stay in Greece for couples.
Best Greece holidays for couples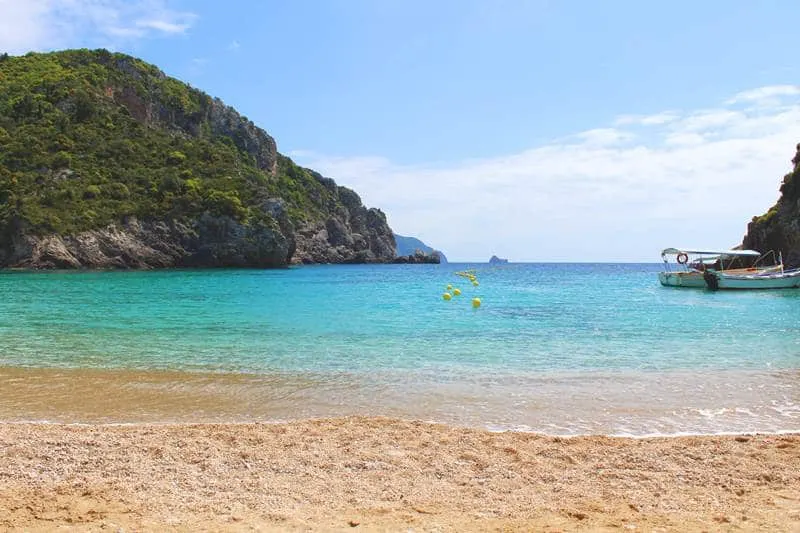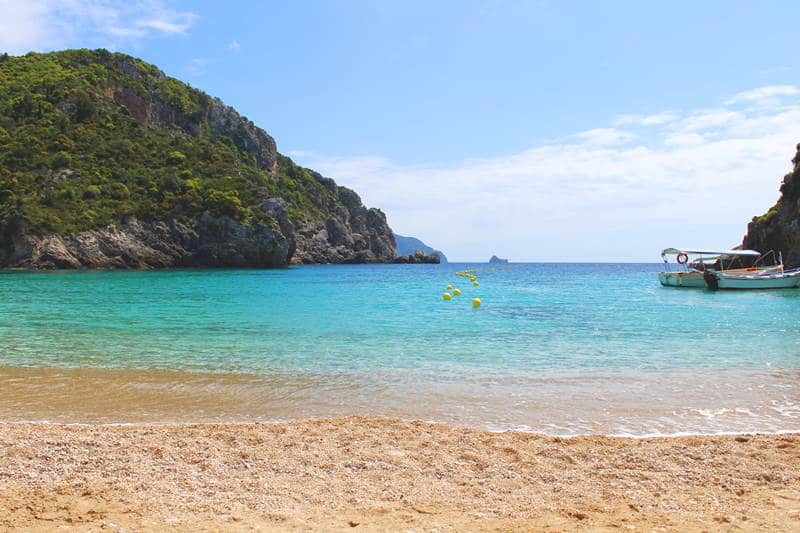 If you enjoy places that are filled with Venetian influence, Corfu is the island for you.
One romantic activity that you and your lover can enjoy while you are in Corfu is renting a scooter and riding around the island. This will be the perfect opportunity to take photos that you can keep and share with others for a lifetime.
In Corfu town there are a lot of little taverns that you can enjoy as a couple, and architecture that will lure you back to the island over and over again.
Some of the popular hotels on the island you can choose from to stay while you are there are:
Any of these hotels will make your vacation as perfect and memorable as the island itself.
But Corfu is also known for its beautiful beaches, history and nature. I definitely recommend you to go on around the island and find beautiful spots such as the D'amour beach which will make you and your partner quickly fall in love with this destination.
There are so many things to do in this island that it is also great for family travel, it is one of the best Greek island for older couples too.
If you are a fan of the series The Durrells in Corfu series, the you really should visit this island where the Durrell family lived. You can watch the series for free om Prime Video by getting a Prime free 30 days trial here!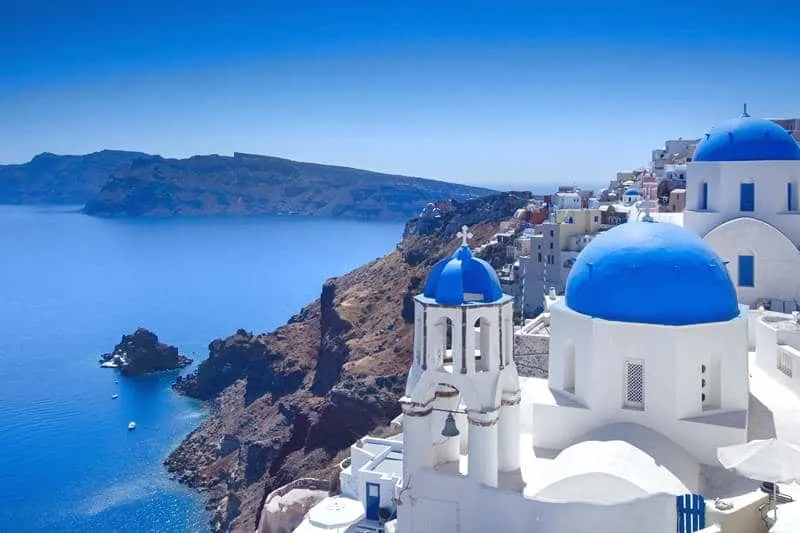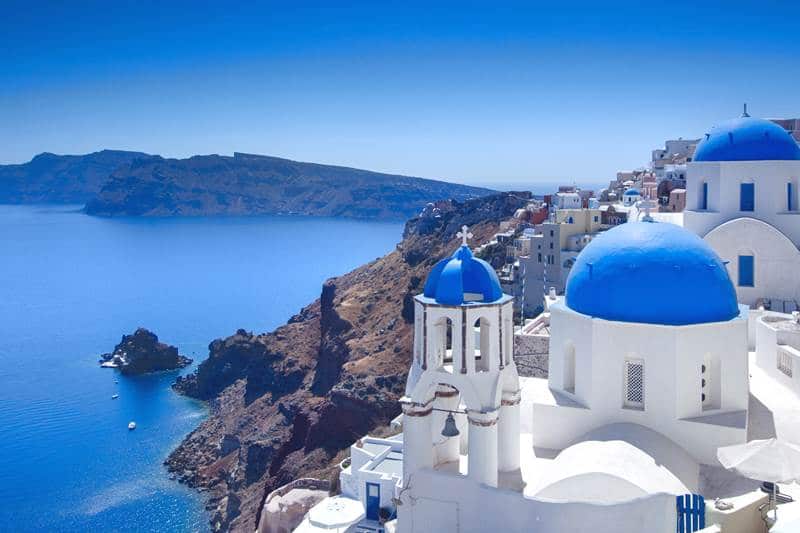 One of the first things that come to mind when people think about Greece and its islands is the beautiful and white island of Santorini.
Not only is this the perfect romantic island for couples who are in love, but it is also perfect for newlyweds and honeymooners.
Santorini will leave you and your other half speechless with beautiful sunset views and small churches.
This island has some of the best hotels in Greece, and two of the favorite ones among couples are the Katikies Hotel, located in Oia, and Grace Santorini in Imerovigli.
However, if you want a fantastic view at sunset, definitely book a hotel room at Astra Suites. Astra Suites has great views and the pool is amazing.
In Santorini you will have a great romantic time, definitely one of the best resorts in Greece for couples.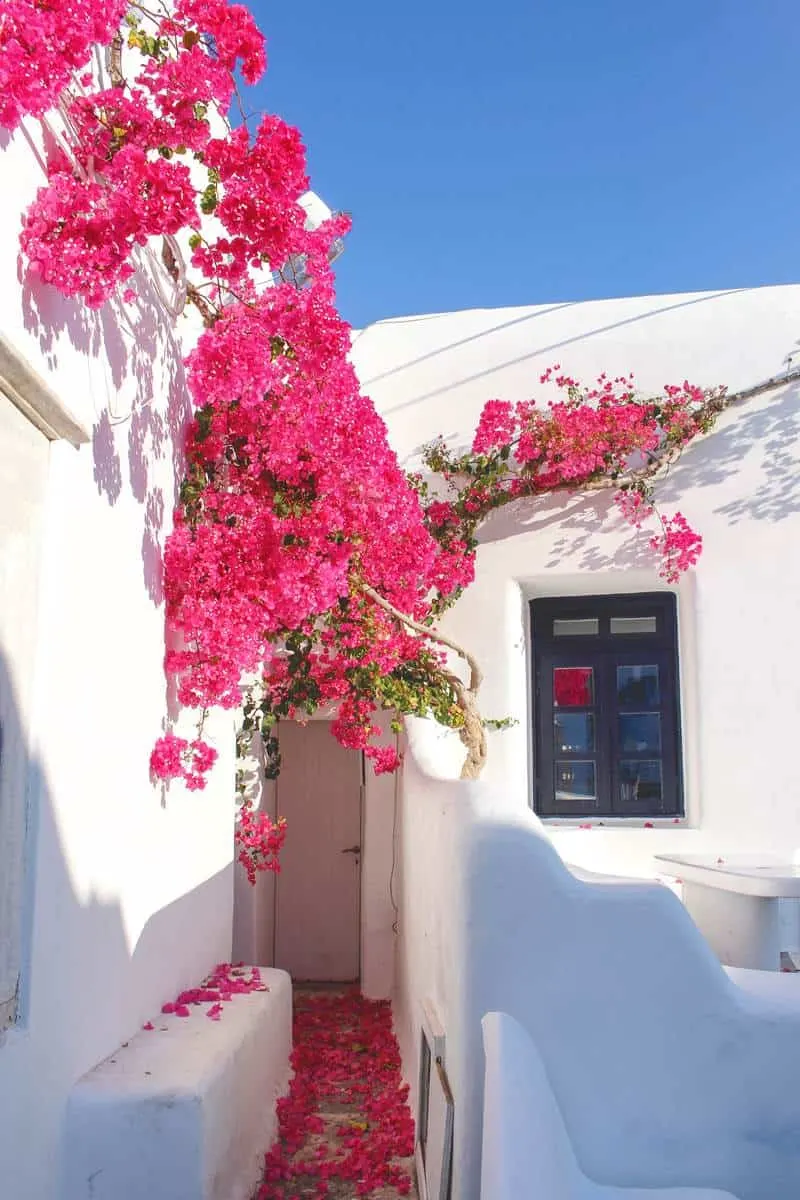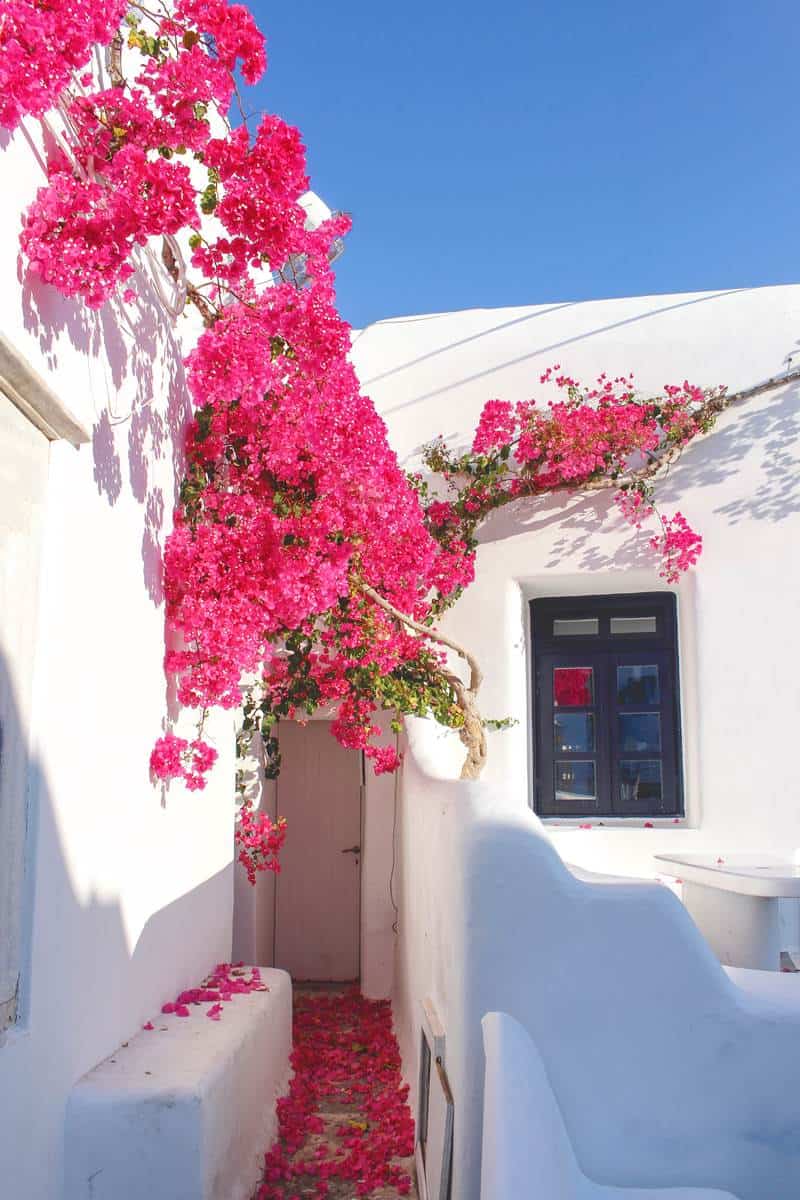 This island is known as the party capital of Greece. Mykonos nightlife makes this island the perfect Greek islands for young couples and singles, but it is also a great choice for couples who are looking to increase the spark in their relationships.
Mykonos has villas, hotels and Greek architecture, and you will be tempted to relocate to the island (Greek islands do seem to make you want to move there!).
Also, one of the best-kept secrets about the island is its delicious restaurants.
The island also has a popular nightlife. In fact, Mykonos has some of the best clubs, bars, and pubs of all Greek islands. But, there are also plenty of quiet spots where you can relax and recharge far away from the music and lights.
So, if you are a couple that enjoys fabulous beaches, prime nightlife entertainment, and delicious food, Mykonos might be the best island in Greece for couples like you!
Some of the favorite accommodation for couples include: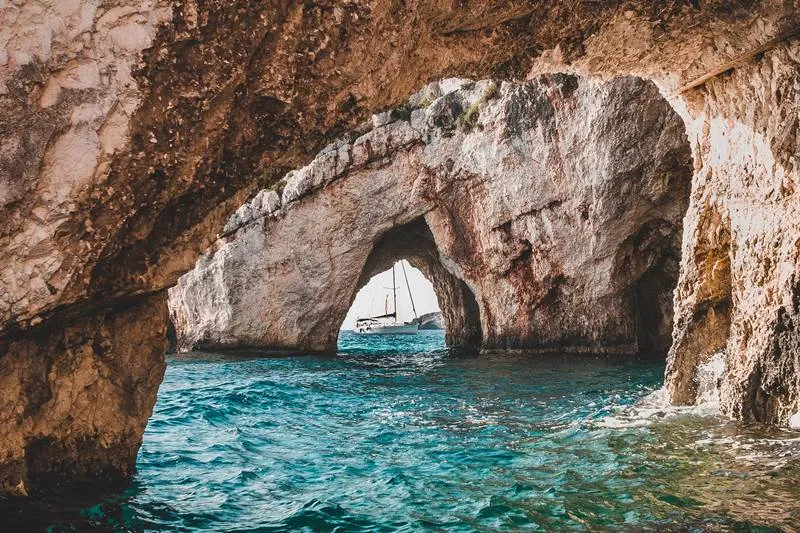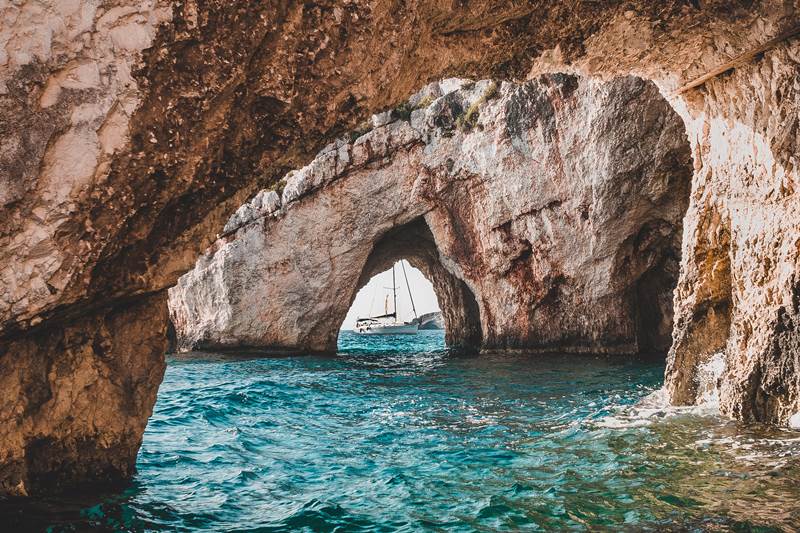 Although many would argue that Santorini is the best Greek island for couples, there is the tiny island of Zakynthos that you should also consider.
Famous for its clear water and pristine sandy beaches, you can be sure that your better half will be pleased with everything this small island has to offer. With the delicious Greek food to die for and the quaint little villages, this is the perfect combinations to keep you on the island for your entire vacation.
Zakynthos is also known as a party destination for the younger generation, so the two of you can dance the night away if you choose to do so. Also, take some time to visit the Navagio Shipwreck, and look for the Caretta-Caretta turtles that use the island for breeding purposes.
Are you wondering where you and your partner can sleep after such a fun and relaxing day? Some recommendations are: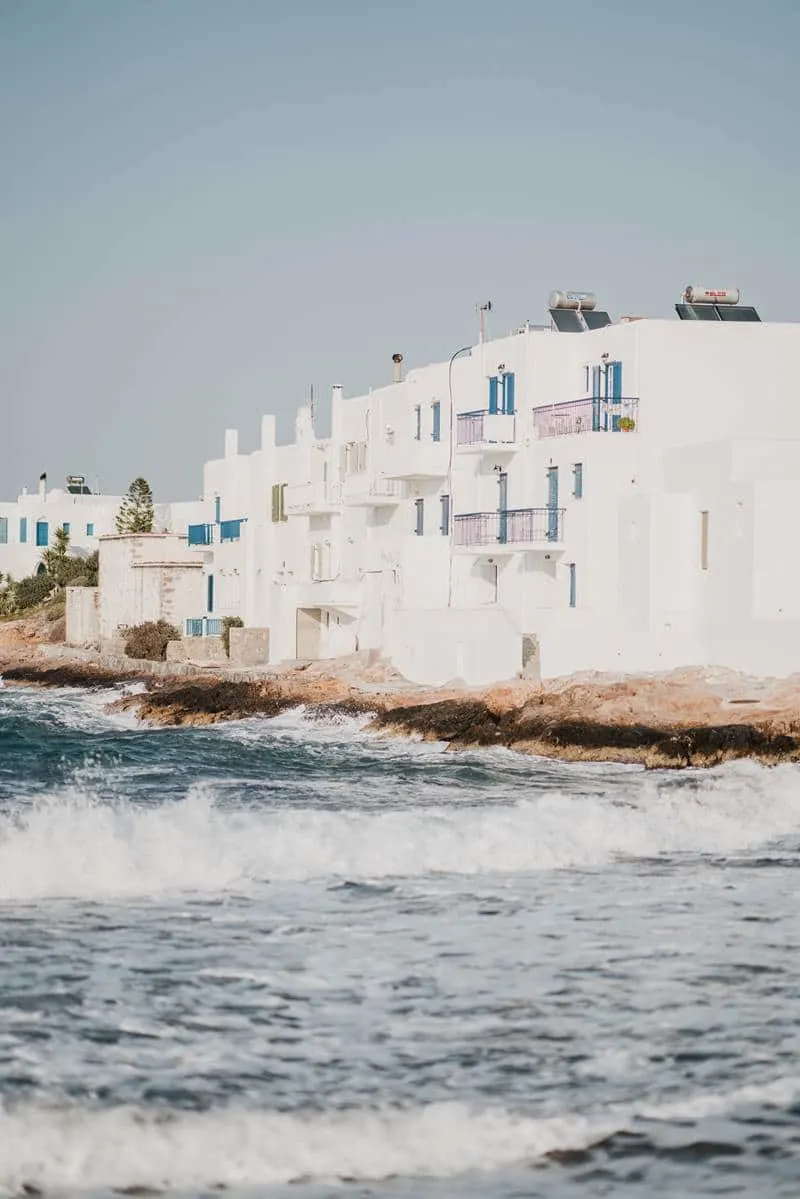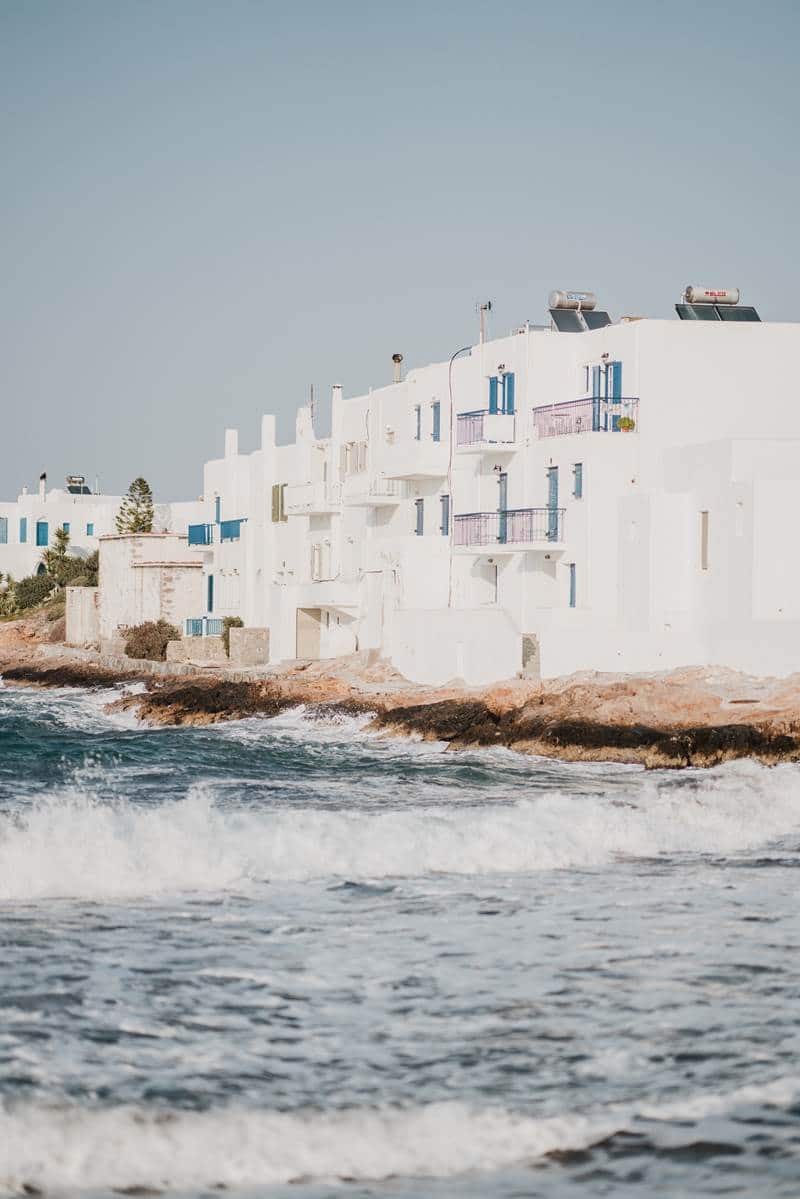 Lying between Santorini and Mykonos is Paros. Even though it is larger than the other two neighboring islands, it does not receive as many visitors. This means that not only are the prices for accommodations are less expensive, but the lack of crowds also helps to contribute to a more laid-back feel.
Here is why Paros is one of the best place in Greece for couples:
Paros has beaches that are nice than Santorini and the views are absolutely picturesque. But, it is still a popular Greek island, so do not expect to have the island reserved for just the two of you.
This island also has a party scene that is thriving, and it is also a popular destination for windsurfing and kitesurfing.
The primary activity on this island is beach-hopping, and you can also take a stroll to Parikia to visit historic Panayia Ekatondapiliani church. The Archaeological Museum is also a popular tourist attraction.
Some of the best places for couples to stay in Paros are: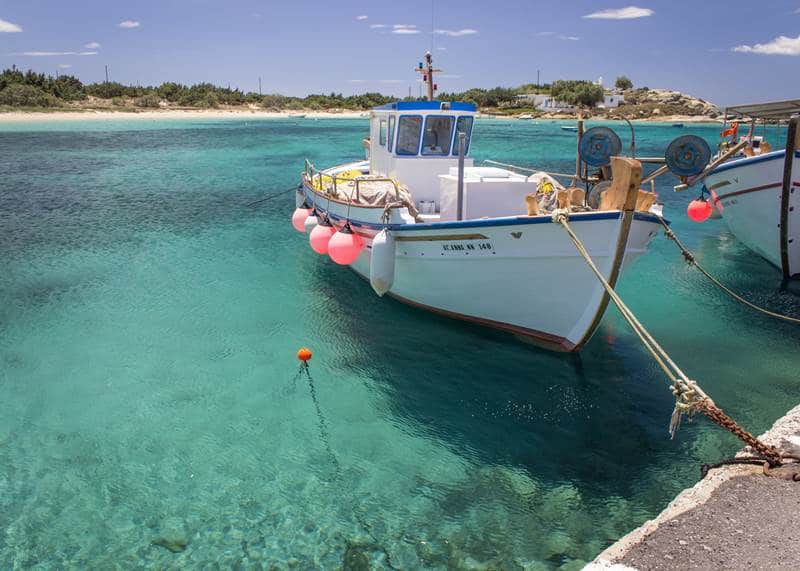 Located on the eastern side of Paros, Naxos is one of the largestes island in the Cyclades (which have some of the best islands in Greece for couples).
Naxos actually has a lot in common with Paros including the beautiful beaches. However, Paros does offer visitors more transportation options.
The island has several bus services and ferry connections, and Naxos boasts more villages, nightlife, and less tourism development.
Most of the days in Paros revolve around the beach life. Windsurfing and kitesurfing are also popular here, and there are several ancient landmarks that can be explored such as:
You and your partner can stay in the main town, or the two of you can stay in Agia Anna or Plaka. In fact, Iria Beach Art Hotel is an intimate and quiet accommodation option in Agia Anna.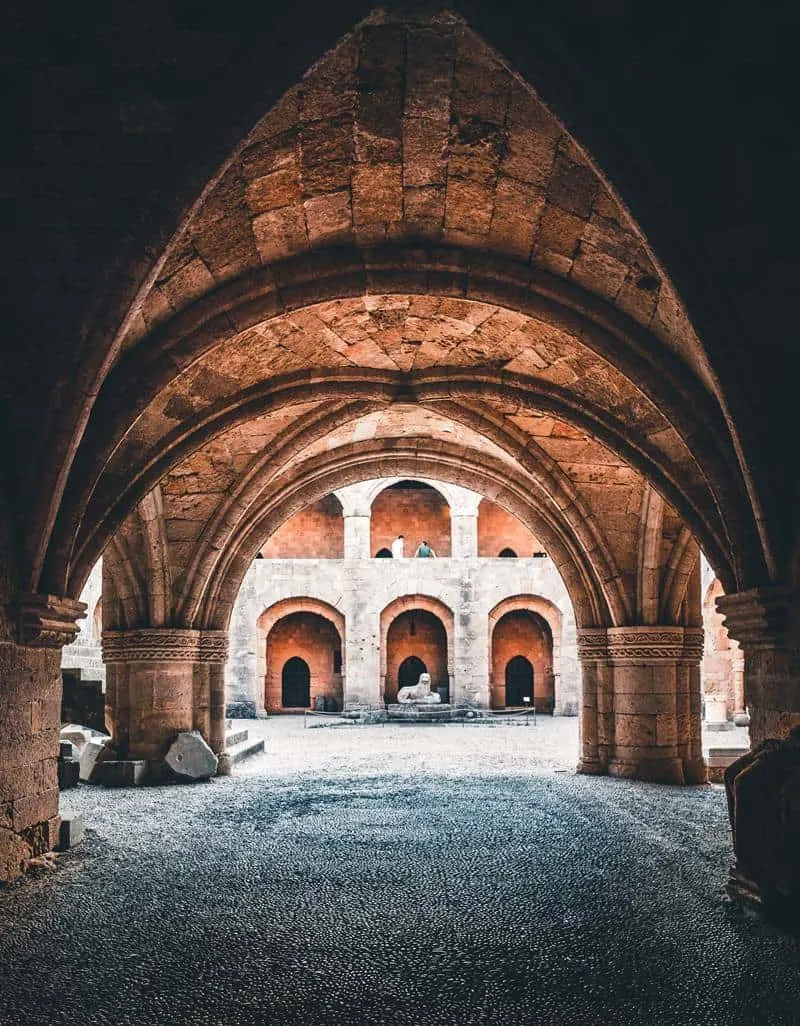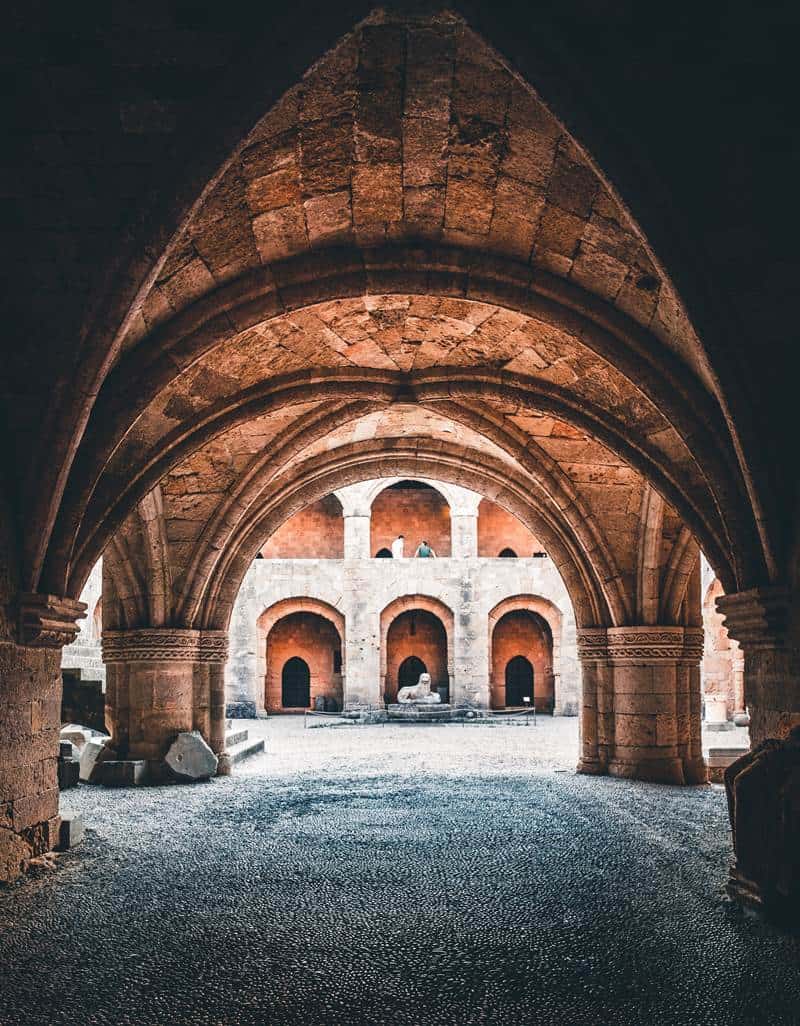 For those who want to enjoy the Mediterranean sunshine after the summer ends, you can enjoy the sun in Rhodes 300 days every year, making it one of the best Greek holidays for couples.
This island has a very developed tourism area, but you are never too far from the natural charm and beauty of the island.
Some of the beaches are pebbly and others are sandy, but all of them are beautiful. It also has several archaeological and historical sites. The most popular attractions for lovers to visit are:
Arguably, the best place to stay with your loved one is Lindos Blu and Spirit of the Knights Boutique Hotel.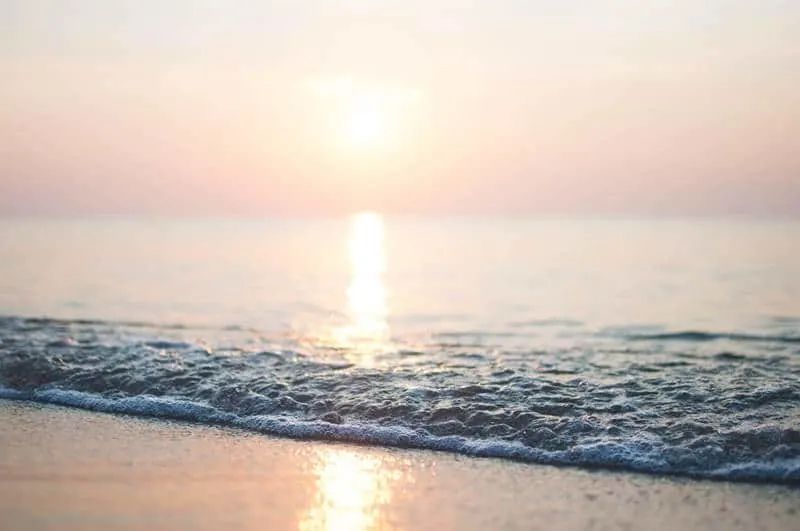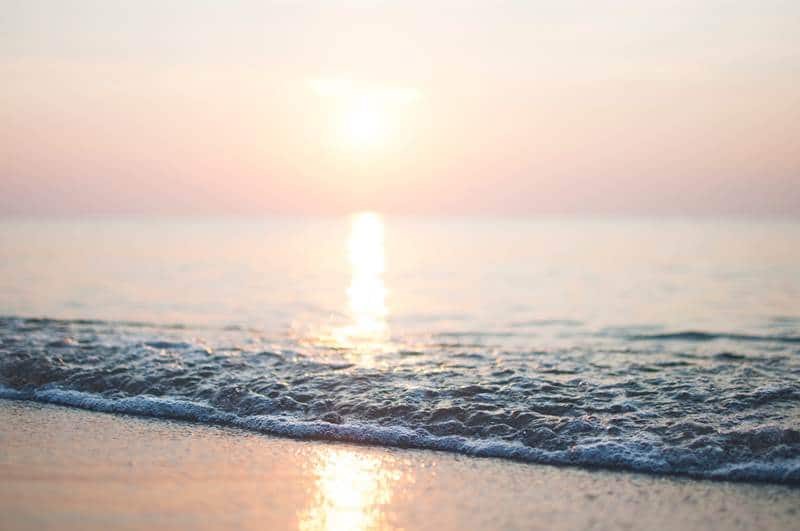 To the north of Santorini and the south of Paros is Ios, one of the Cyclades group of islands in the Aegean Sea. It is home of the famous Mylopotas Beach.
The island is a popular layover for travelers who are on their way to Santorini.
The ferry rides between these two islands can take anywhere from 30 minutes to an hour and a half. Once you arrive at Ios, the two of you need to visit Chora.
It is a very charming village during the day, and it is a popular hot spot for club goers once the sun goes down. Therefore it is one of the best places in Greece for couples too.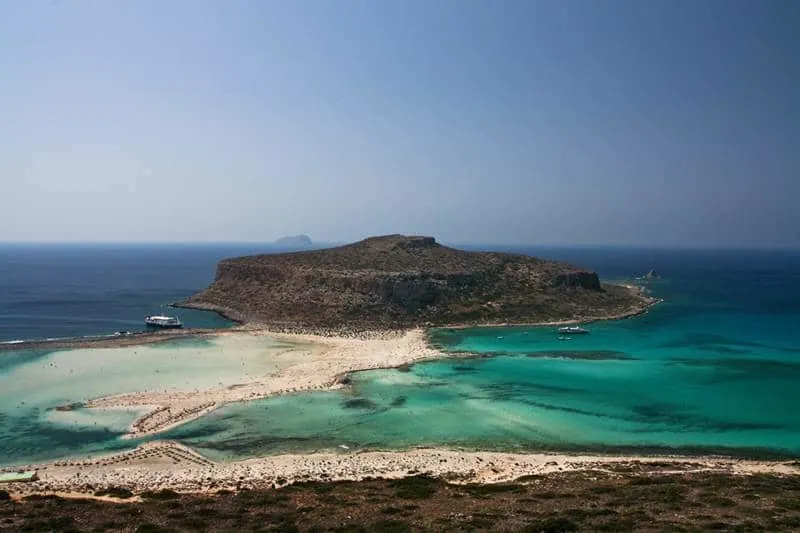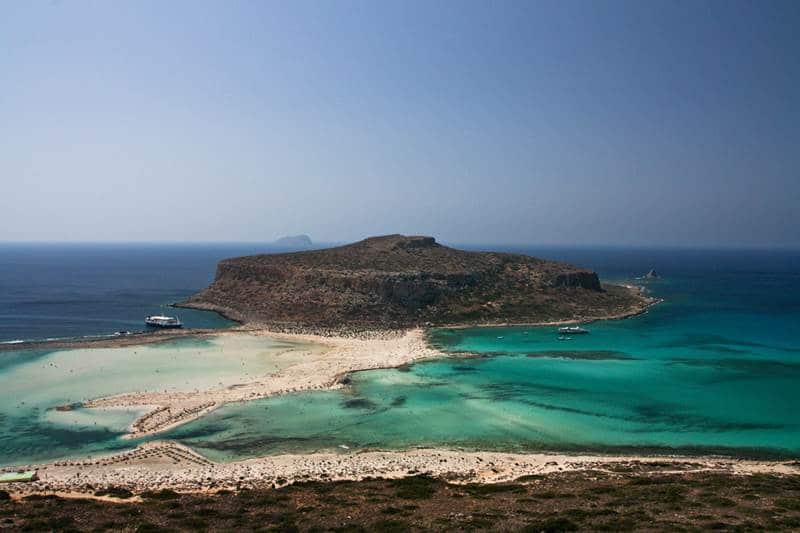 The final option for couples is Crete, which also makes a great Greek island holidays for couples.
This is one of the most affordable and largest of all the Greek islands. Not only is the food less expensive, but the hotels are less expensive as well.
Crete produces more of its own goods than the other smaller islands. The island also boasts a range of experiences such as sandy beaches and thriving seaside towns.
Because of its size, there is no shortage of places where you can stay. You can choose between higher-end options in Malia, or you can choose cheaper options in Plaka.
---
I hope this article has helped you to plan a holidays to the Greek islands for couples.
Any Greek island is the perfect vacation destination for couples. You can choose to island hop or select one from the list to spend some romantic time with the one you love.
So, what are you still waiting for? Book your flight, make your hotel reservations and have the time of your life.
More Greek Island Posts:
PIN FOR LATER!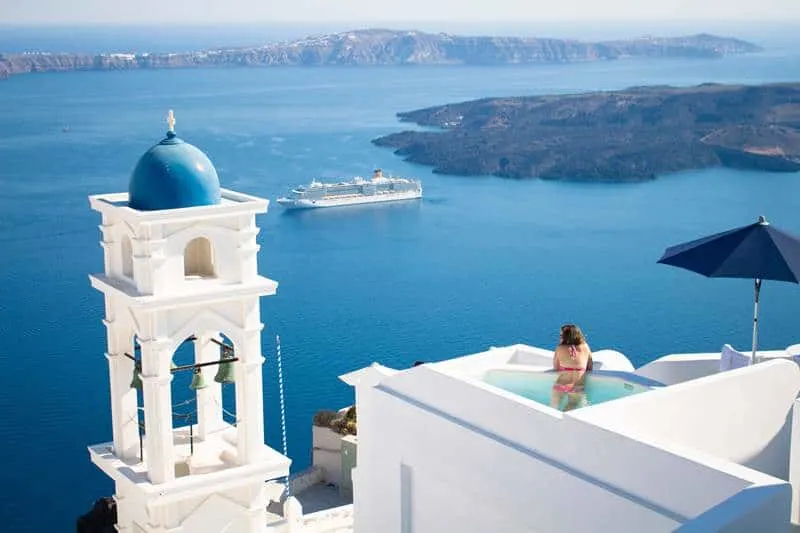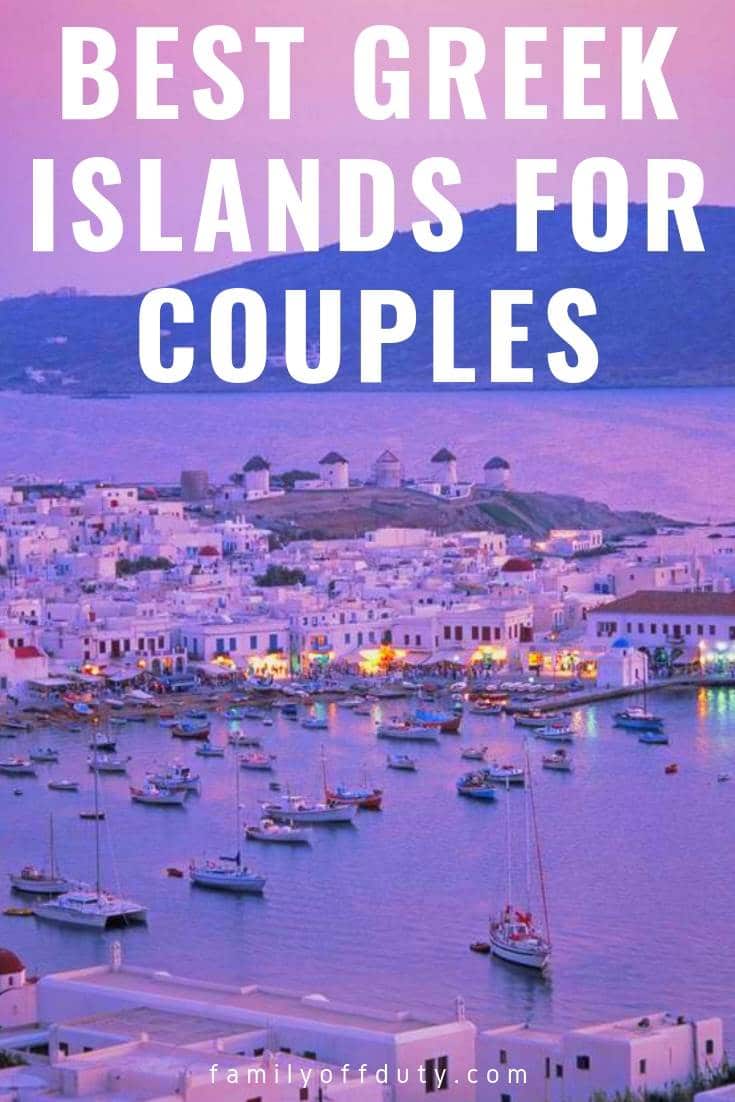 Greek island resorts for couples