Are you planning a trip to Seoul with children? Looking for Seoul tourist attractions? Wondering where to stay in Seoul with family? Read everything you need to know and attractions in Seoul for kids.
I have always been interested in Korea but have to admit I don't know much about it apart from the well known South Korea tourist spots. But fear not because I have here today someone that can tell you about Seoul.
He has visited Seoul with toddlers (triplets in fact!) and can definitely tell you what is the best time to visit Korea and also all the places to visit in Seoul with kids.
Wisterian lives in Tokyo with his now four-year old triplets. He travels frequently with his family – which includes grandma – in Southeast Asia and the northeast Asian region. Since there is so much to see within a few hours flight from Tokyo, that is where the family have stayed so far.
The triplets have already visited more than one country per year, and love family travel as much as their parents.
South Korea is the family favorite destination so Wisterian is going tell you all about travelling to Seoul with the family, where to stay, kids activities in Seoul and how family-friendly the city is.
Ready for some great info? Continue reading below. You can also find more information in his blog post about Seoul.
Love city trips? Check out our posts on Family City Breaks.
Things to do in Seoul with kids
Best Place to stay in Seoul for family
Seoul offers unique, yet comfortable accommodation.
There are hundreds of modern, some luxurious, hotels of highest international standard, which means you will be severely challenged to tell the difference between your Seoul hotel room and a room in the same chain in Paris, Dubai, or Boston.
Stay in a traditional guest house instead – a hanok. Both since they are cheaper and since you get a feeling for the South Korean traditions. Most of them have family rooms which sleep up to six people. And even if you have to sleep on mattresses on the floor, that is actually an advantage.
You can look up at the exposed roof beams from a bed too, but if it is winter and you got an ondolbeya, you will be so comfortable you do not want to get out of bed. Traditional Korean houses had floor heating, and during the cold Korean winter this is a huge advantage.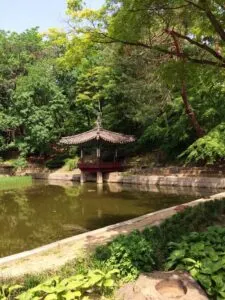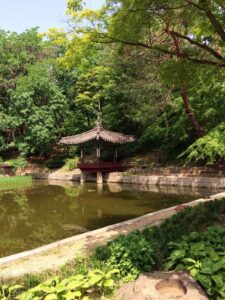 Seoul points of interest
It offers different, yet familiar sights. Seoul is a thoroughly modern city, and the department stores, fashion boutiques, and exotic restaurants would not be out of the way in any modern city.
You only have to remember that the city was taken, lost and re-taken by both sides during the bloody Korean war, which destroyed what was left of the traditional Korean society after the long Japanese occupation.
Things to do in Seoul with kids
Seoul is a very accessible city and easy to get around with kids and a stroller.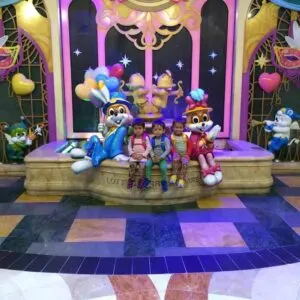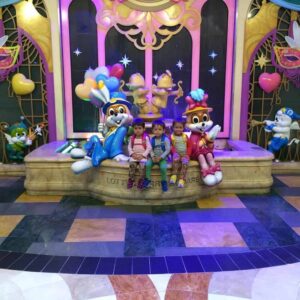 Read our 5 rules to stress-free city trips with kids here!
Most visitors to South Korea will end up in Seoul so it is both where you will find the most sights and the most shopping areas.
It is by far the biggest city in Korea both geographically and in terms of population, yet it is surprisingly easy to get around thanks to the subway system that penetrates even to the remotest parts of the city.
There are elevators in all stations but the bigger stations can be impenetrable labyrinths, making you run around and around with your stroller in search of the right platform for the right line.
On the other hand, the central stations open to enormous underground shopping malls, where anything you can think of and some more things on top of that are for sale.
As the capital city of an industrialized nation, there are plenty of interesting museums, both showing the Korean history (recorded history goes back more than 5000 years), and showcasing technology and discovery – mostly for children.
Some of them are sponsored by the huge industry and trading conglomerates that dominate the South Korean economy (Samsung, Hyundai, LG), many of them are government entities with an educational purview.
The historical museums include the royal palaces. Korea was a Confusian and Buddhist absolute monarchy for more than 700 years, and the kings spent a lot of wealth on creating beautiful palaces for themselves.
The best thing about the royal palaces is the changing of the guards at Deoksugung palace, every day at noon. The guards are not actual military (like in London), but actors, although that in no way diminishes the flair by which they execute the 400-year-old ceremony. It does not fail to impress regardless of the age of your kids (and your own).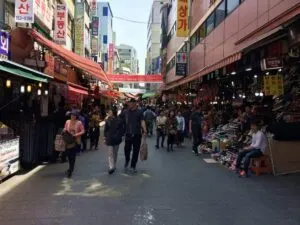 In terms of outdoor and indoor playground Seoul also has plenty of great parks, including the Lotte World amusement park. While the Children's Park Seoul can be very fun if the weather is good, a rainy day is better spent in the indoor part of the Lotte World kids park.
One of the advantages of Seoul is that there are modern toilets and changing rooms in all the parks, museums and other attractions around the city. Finding diapers and baby goods are a bigger worry.
The brands tend to be local and the text in Korean only. The easiest way is to go to one of the huge supermarkets (the Lotte store is co-located with Lotte World).
Don't miss:
Deoksugung palace
Gyeongbokgung palace
Namdaemun Market
Bukchon Hanok Village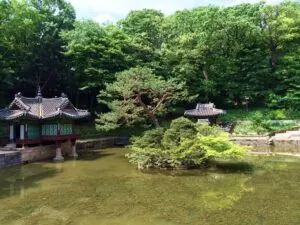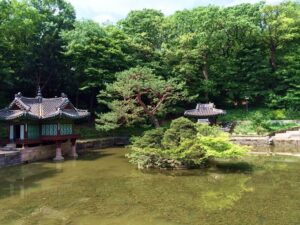 What to eat in South Korea
Seoul has food that stimulates a different set of tastebuds. Korean food is not exactly known for its subtle harmonies. It is more like a fiery riot in your mouth, where the burning sensations compete in finding new places to sear. Not something you want to expose your children to.
There are non-spicy foods in traditional Korean cooking, though. The dumplings, called mandu, are normally not spicy unless they are red, which means they contain the pepper-pickled Kimchi cabbage. They are usually served in a broth, and soups are a mainstay of Korean cuisine – and they are not spicy. Most of the time. Samguetan is usually a safe option, and also heats you up in winter.
_____
And now to you; have you been to Seoul? What did you like most!? Tell me in comments below.